Kumquat is a familiar Tet decoration tree of many families. However, after completing the "mission" to welcome spring, the ornamental kumquats are often thrown away and wasted.
To take advantage of these ripe yellow kumquats, Ms. Nguyen Ha (Gia Lam district, Hanoi) shares the recipe for a natural cleaning solution.
With a simple recipe and easy-to-find ingredients, you can easily make IMO cleaner at home to clean the house, clean household appliances, use in the toilet…
How to make IMO cleaning solution using blueberries:
Materials to prepare:
– 17 liters of water
– 5 packs of probiotics
– 3 boxes of yogurt
– 1 kg of sugar or molasses
– 1 wine yeast, or rice wine (can not be used, if not available)
– 2kg kumquats
– 1 kg of soapnut (can not be used, if not available)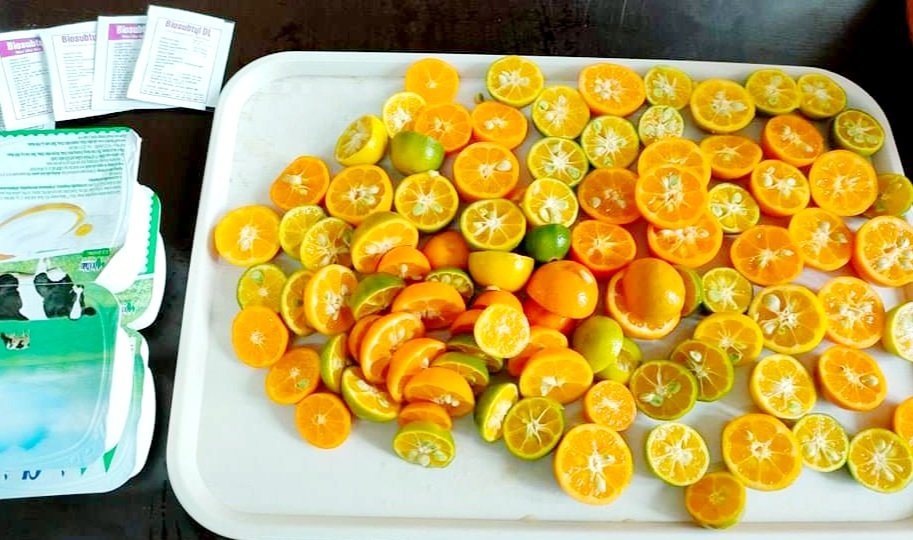 Making:
Step 1: Cut kumquats in half. In addition, it is possible to make use of fruit peels such as pineapple peels, orange peels…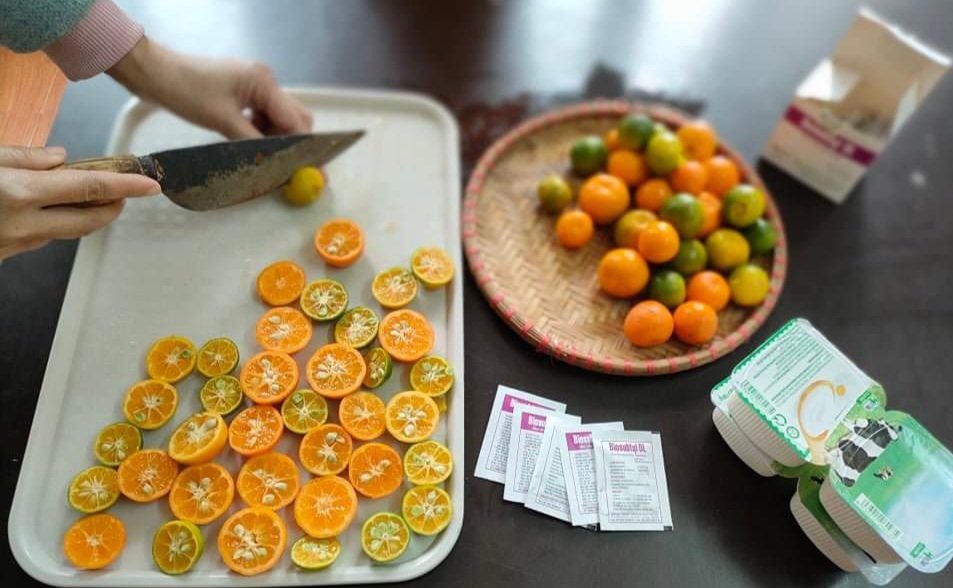 Step 2: Put all the ingredients into the container, stir well, close the lid. Stir once a day
After about 5 days, you can scoop up the solution to use as normal cleaning solutions.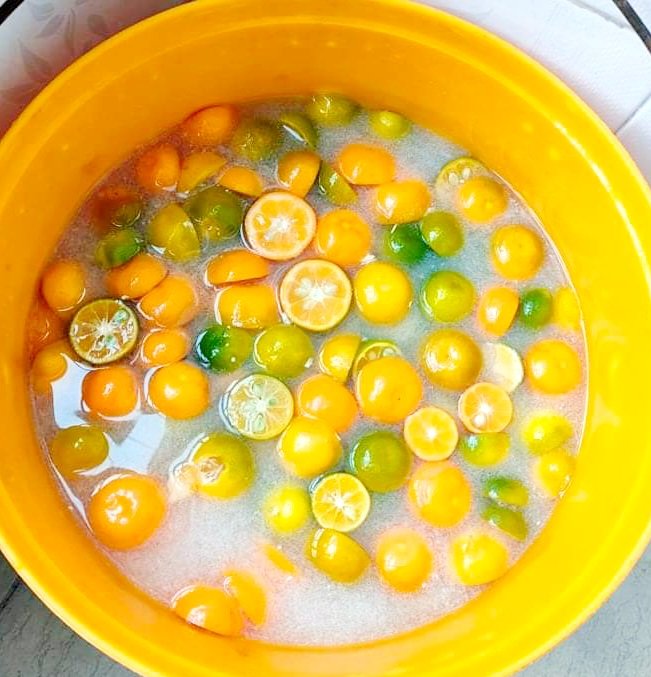 Ms. Nguyen Ha shares her experience when making and using IMO cleaning solution from kumquats: Compared with the cleaning enzyme made from soapnut, it takes about 1 to 1.5 months to use, the cleaning solution can be used. from kumquats only takes about 5 days and there is no vinegar on the surface.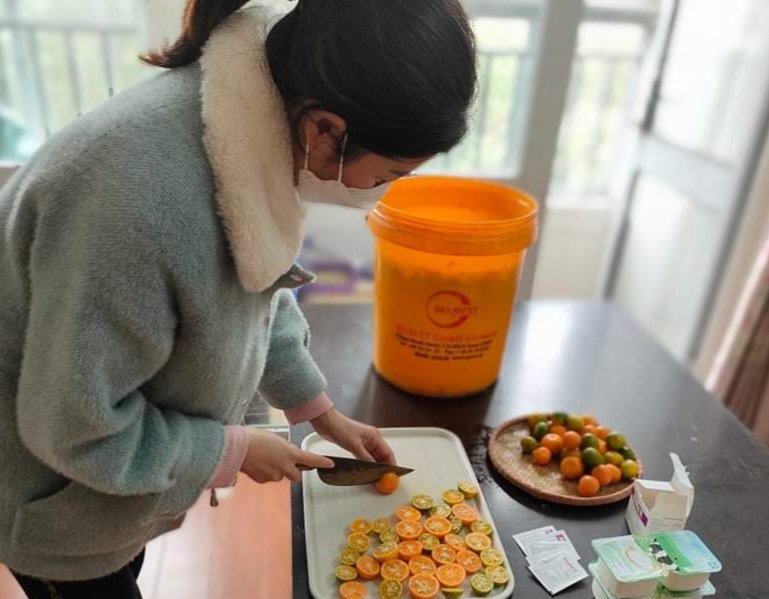 Ms. Ha also tried using this solution to make dishwashing liquid with a lot of grease as well as used to clean other areas such as toilets, floors, cleaning glass windows… and found that even though the washing water was little or no foam, but the cleaning solution from kumquats is very clean.
Besides, there is also a characteristic aroma from kumquat peel essential oil for a relaxing and pleasant feeling when used. Making your own cleaning solution at home is also a secret to help you take care of your home safely and cheaply.
According to Vietnamese Women