1. Design contains many colors
Furniture and decor in lovely colors you can use vibrant colors to design your style. Keeping the walls white while taking advantage of brightly colored furniture around the room doesn't detract from it, but instead enhances the room's splendor.
2. Use vintage furniture
Modern living room design with durable style mixed with classic features. Modern living room with classic furniture to create a sense of intimacy. In the middle of the main living area is a planter room divider, enlivening the space with beautiful greenery. Using mid-century classic low-profile furniture creates harmony for the whole room. Classic details are comfortable and simple, both of which are hallmarks of modern style.
3. Decorative patterns and textures
Beautiful wallpaper with striking modern patterns will create a room full of style. Lots of contrasting textures create visual appeal. You can use some items woven from bamboo to create a feeling of harmony with nature or use some furniture for decorative patterns and details to add texture to your room.
4. Use art and trees
In many living rooms, the fireplace is the focal point to attract all the attention of your guests or visitors. However, you can use an abstract self-portrait with black and white motifs or an art painting with harmonious textures to create accents for the room while balancing the colors and textures of your room. friend. In addition, use a few more plants next to the sofa and in front of the door to create a green space for the living room.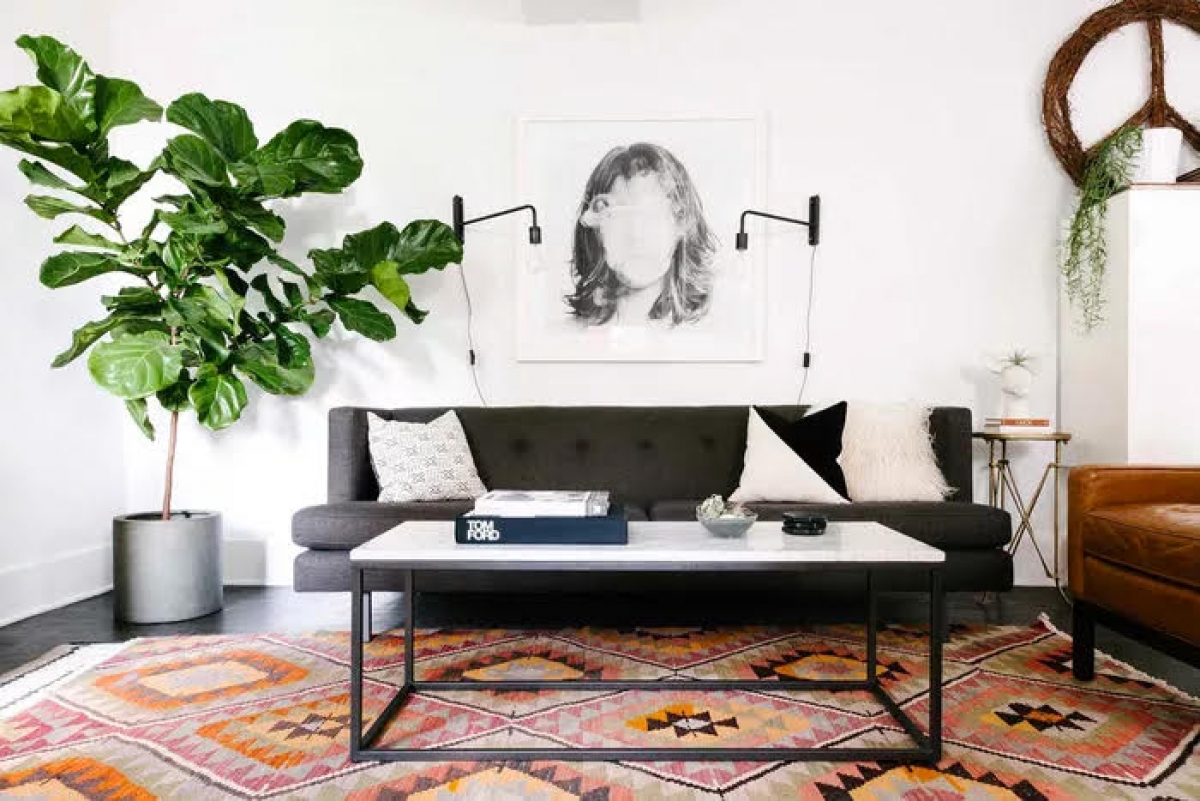 5. Take advantage of the cool space
Bright and airy are two words that come up a lot when most people think of modern decor. By the soft colors make your room feel spacious and comfortable, at the same time you can use large-sized art paintings to decorate the wall to increase the feeling of vibrancy. In addition, you should make the most of the space from the window or balcony to help keep your house bright and airy.
6. Contrasting black and white colors
In addition to using outstanding vibrant colors to create accents for the living room, you can use contrasting black and white colors to create a simple and luxurious look for your room. Besides, you should use the glass door in front of the balcony area to be able to take advantage of natural light to help the room become softer and more delicate. At the same time in choosing furniture, you can choose furniture with similar colors to synchronize your room.
7. Art Deco
The living room decor is inspired by black and blue art deco. Incorporate modern art deco-inspired elements like mirrors and designed coffee tables in similar colors and styles. Decorate the wall with art paintings with unique and fancy textures. All will create a harmonious, fresh, lively and cozy style for your living room.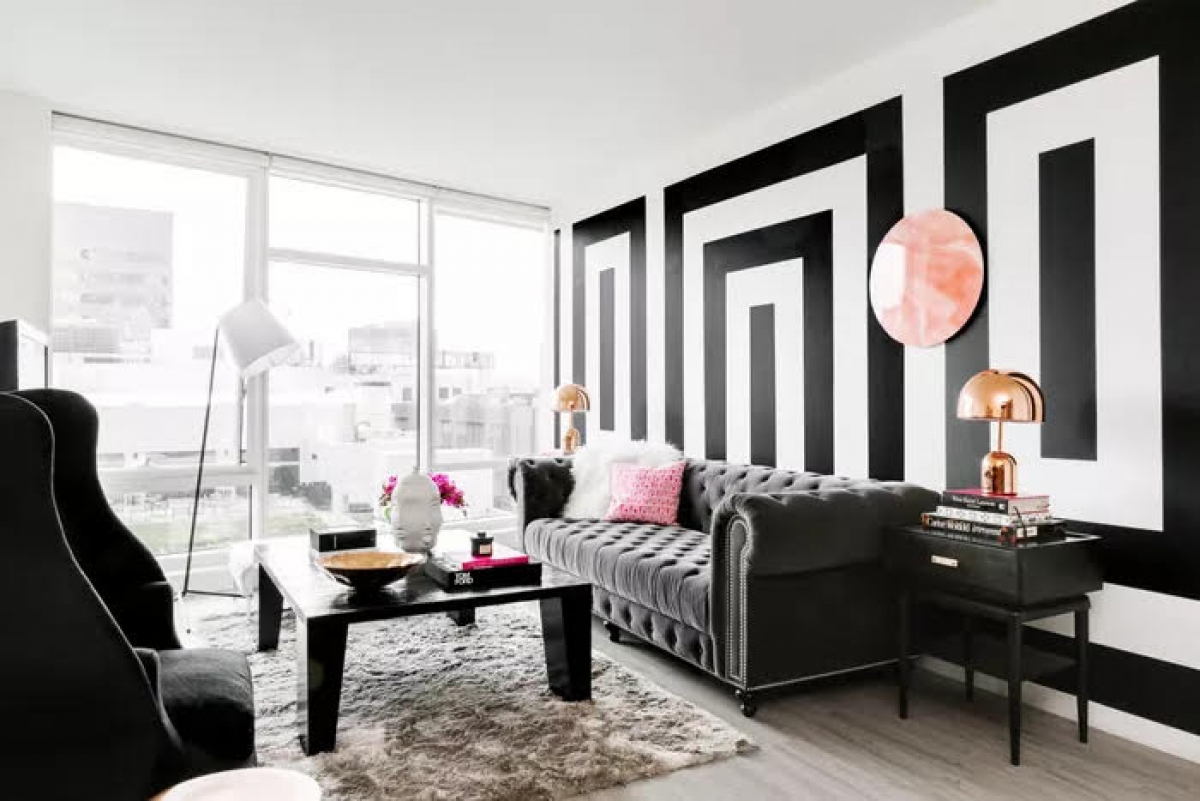 8. Monochrome Design
If you want a living room with a modern design but still minimalist and monotonous, design them in a monochromatic color scheme. Also focus on the courtyard area in front of the living room. Clean lines, minimalist furniture and simple color scheme, which coordinate beautifully with the wonderful outside space make the living room space more welcoming. Use glass doors as doors so you can make the most of your front yard view.
9. Use neutral colors
The classic and neutral color scheme also fits into a modern living room without overshadowing your room. Notice how the accent chairs and decorative pillows stand out against the soft gray furniture in this creative modern space.
According to VOV