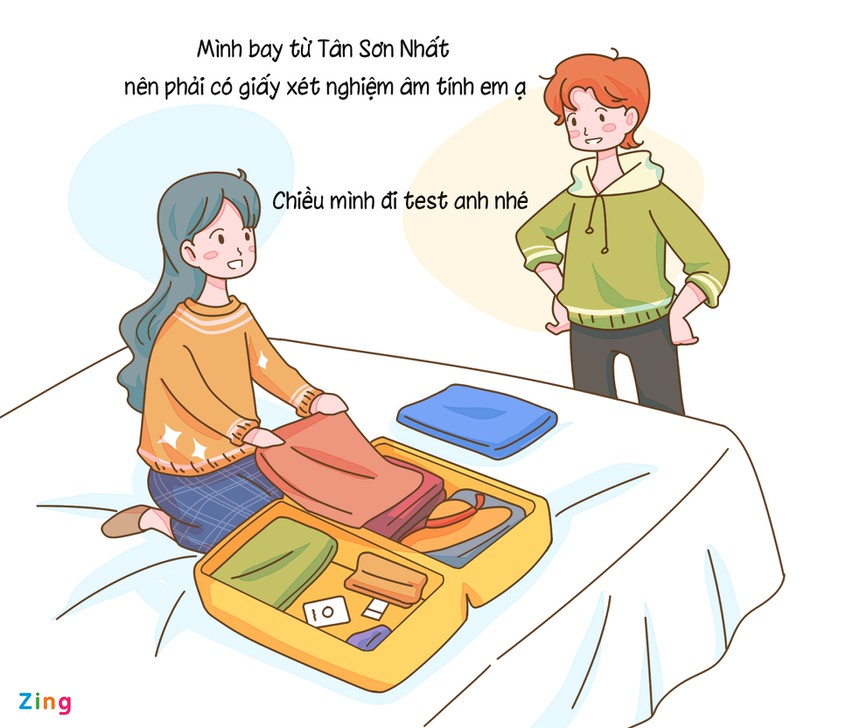 Find out and equip the necessary documents : In addition to airline tickets and citizenship cards, you need to prepare a number of other "passports" to be eligible for take-off. According to the latest decision of the Ministry of Transport, passengers departing from epidemic areas, blockade areas, Tan Son Nhat or Can Tho airports must have a negative test result for Covid-19 to be valid. in 72 hours. The remaining cases need to meet one of three conditions: Having a certificate of having received two doses of Covid-19 vaccine, a certificate of recovery from Covid-19, or a valid negative test result for SARS-CoV-2. treatment for 72 hours.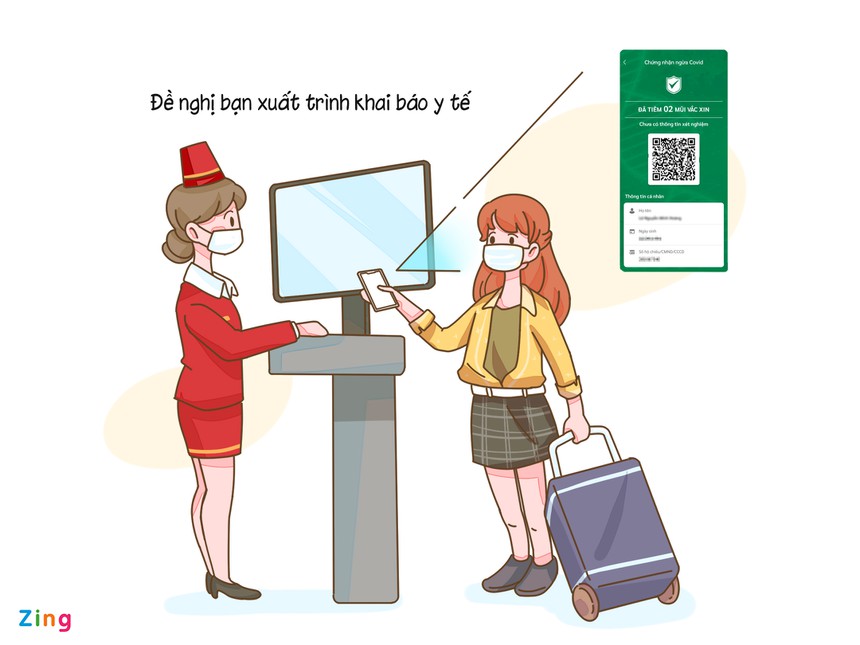 Medical declaration: Medical declaration is the initial screening step to ensure a safe environment inside the airport and aircraft. With an honest declaration, you have helped the local health agency capture your health developments, travel schedule, and move to monitor and provide support in necessary situations. In your phone, always have the medical declaration application, domestic travel pre-installed, so that the process of providing information takes place quickly and smoothly.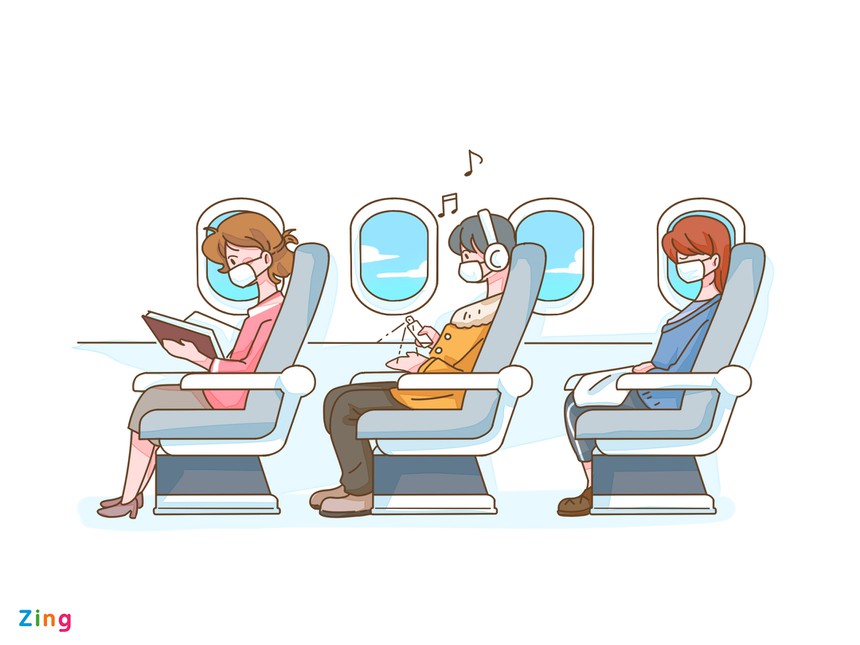 Wear a mask and wash your hands often : Since the outbreak of the Covid-19 epidemic, masks have become indispensable for everyone when going out. When boarding an airplane with an enclosed space and many people around, you still need to wear a mask continuously, and limit contact before, during and after the flight. Please carry hand sanitizer to use immediately after touching public surfaces at airports and aircraft.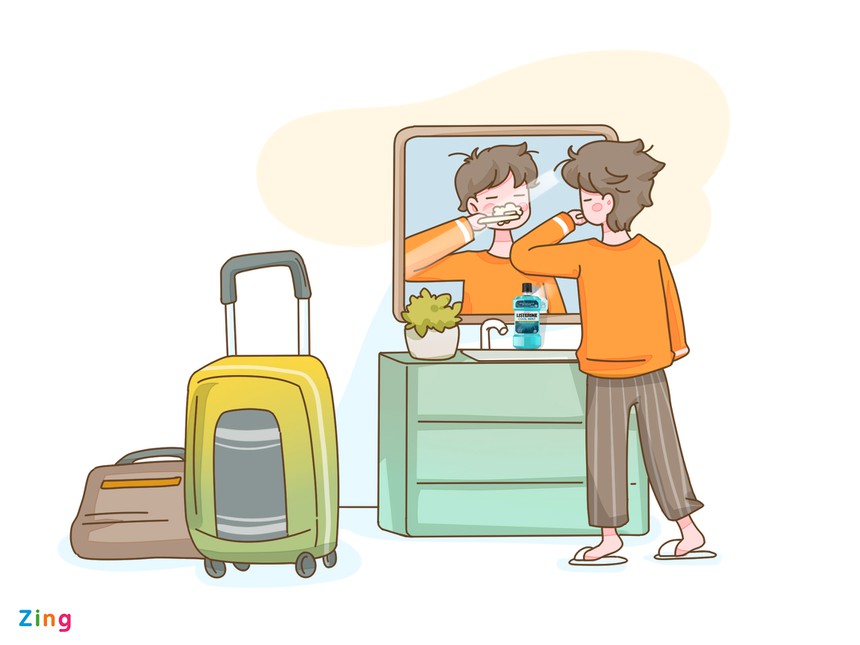 Strengthening oral disinfection with mouthwash : In addition to the 5K recommendation, medical experts recommend that people strengthen health care measures to prevent infection such as gargling, because the oral cavity is a protective barrier. first prevent bacteria from entering the body…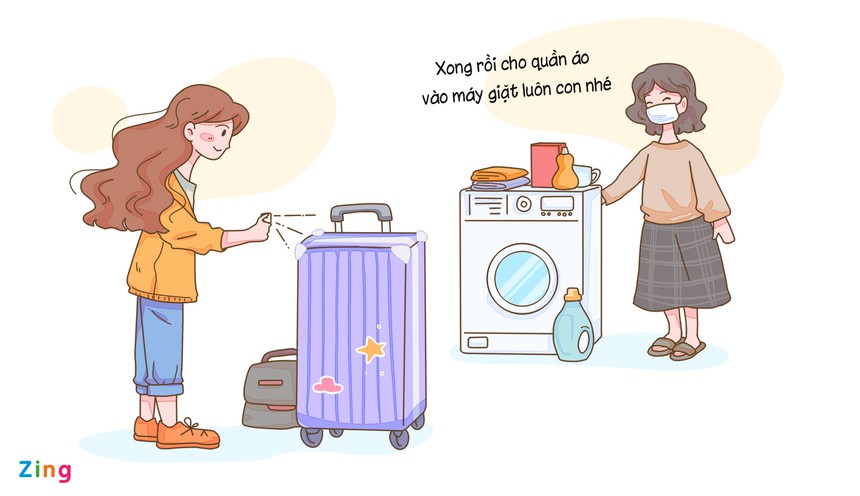 Disinfect luggage immediately upon arrival : To limit the possibility of disease transmission through baggage contact on the plane or at the airport, after arriving at the accommodation, you need to immediately wipe and disinfect your luggage. luggage, bags and accompanying items. After that, take a shower and wash your body with warm water, and wash the clothes worn during the journey.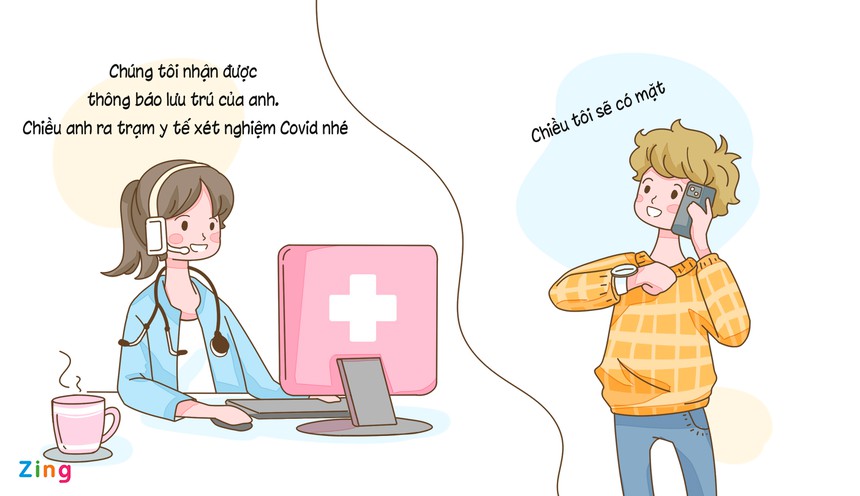 Proactively notify local authorities : Despite having a negative test result for the virus before departure, many cases of Covid-19 infection during the flight were accidentally exposed to F0. Therefore, in the process of moving from the airport to your place of residence, you need to fully comply with 5K recommendations, use the PC-Covid application, and limit stopping and contacting in crowded places if you don't want to risk becoming infected again. become an "infection germ" for those around. Please proactively notify the local authorities where you live or stay to receive the necessary monitoring and support from the authorities.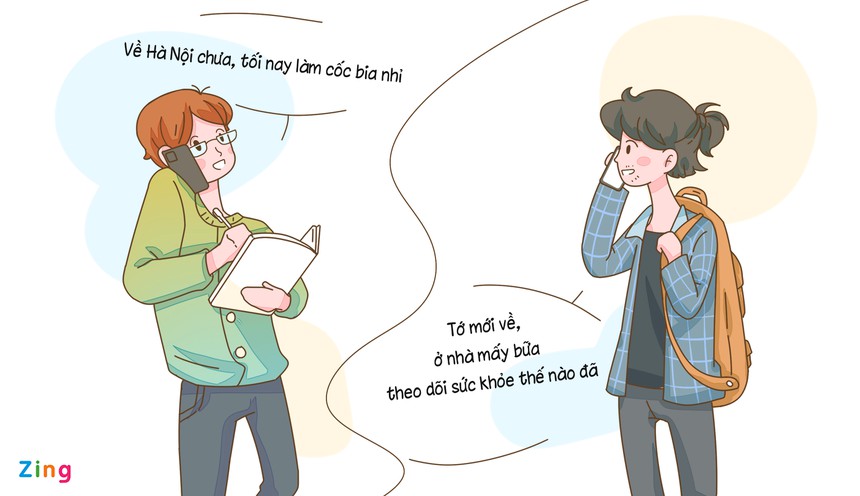 Self-monitoring of health: Each locality across the country has different epidemic levels, so the regulations on epidemic prevention are also different. Therefore, before the date of departure, you need to research and find out the specific regulations of the locality where you are going. Always monitor your health closely, in case of unusual signs such as cough, fever, difficulty breathing, sore throat, loss of taste… you need to immediately notify the health authority for monitoring and deployment. disease treatment procedures according to regulations.
According to Zing