1. Excessive use of space
You are trying to put a lot of things in a tiny bedroom. If you have a small apartment, you need to optimize the way you use every space of it. So you can't have a bedroom, a desk, a dressing table and a wardrobe – all in one cramped room.
You can do it, but it won't be comfortable, so break things down. This means choosing dual-purpose items to match your bedroom.
2. Forget storage space
Storage space is extremely important when we are in a small room or apartment. You can buy a bed, which has built-in storage, or buy a frame, which can fit smaller boxes under the bed.
With this technique, you have saved space and made your room look cleaner.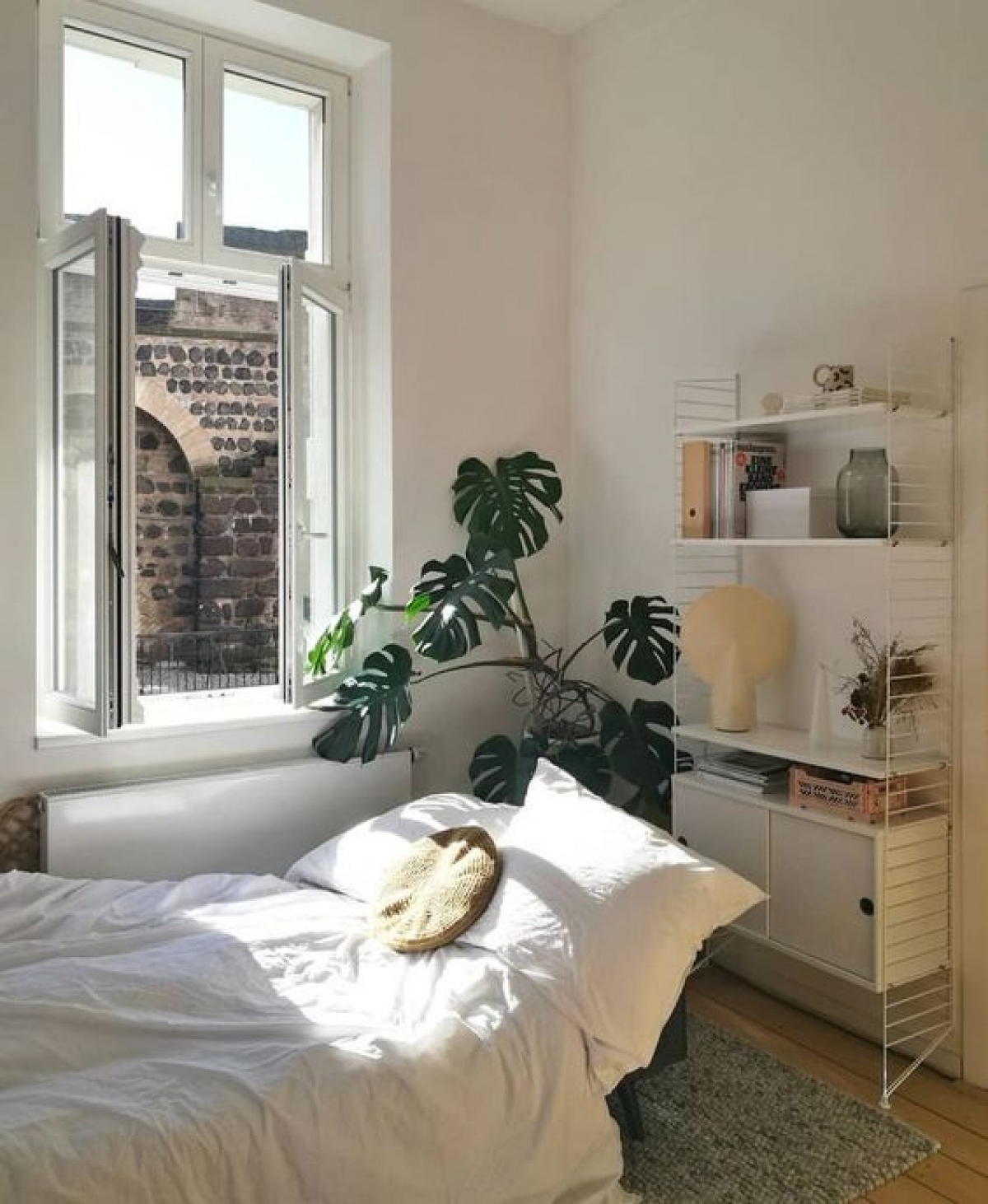 3. Using too many decorations
Over-decorating will make your room look smaller. If you can, avoid using too many decorations. Aside from making your bedroom look small, it won't be easy to dust every little item you put in the room.
For example, if you have a lot of pictures with your friends and family, hang them on the wall. You can also create a work of art. Simple pictures will help your room be both beautiful and spacious instead of using too many cumbersome decorations.
4. Using colors that are too dark
Your goal is to make the room look bigger, so choosing a dark paint color will make the room look very small and gloomy. Light colors make the space appear brighter and more spacious.
If you love gentle, quiet colors, this will not be a difficult choice. But if you want to use dark and light colors, you should choose a dark color to paint on one wall, the rest of the walls you should decorate with a light color.
However, you absolutely should not use dark colors for the ceiling because it will make your ceiling look lower than its actual height. Or you can use dark furniture that contrasts with the wall color.
5. Create an uncomfortable space
It can come from having a crowded room or a room that doesn't look good. Either way, the room will make you feel uncomfortable. Always keep in mind that your bedroom design needs to reflect who you are.
Your taste, lifestyle and room should make you feel relaxed. Especially when you are planning to renovate your house or room. You must ensure that you are using the right space, budget and proportions for the best possible results.
However, many of us have fallen into the trap of collecting a lot of clutter in our home, which will make it claustrophobic. Sometimes we just want to show everything we have, so it makes the house look cluttered.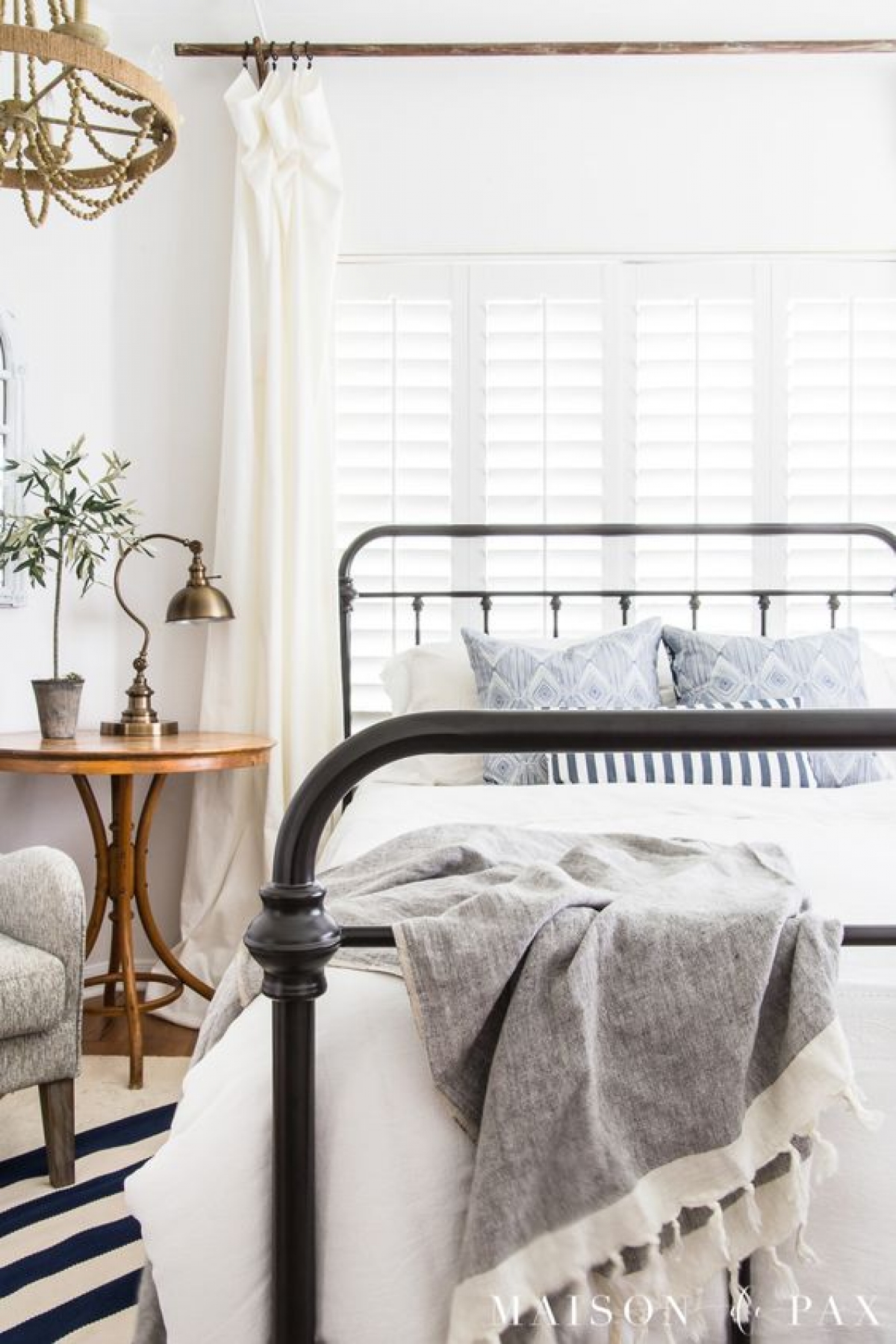 6. Don't make a budget when designing the room
Spend money on a mattress you need to buy, but don't put all the money you have into buying it. You should choose a mattress that suits your budget and bedroom design.
If you don't plan for this process, it will cost you money and the results will probably be unimpressive. So sit down, search the Internet for something that fits the room you can afford.
7. Excessive use of furniture
While you are looking for ways to store and optimize space, keep in mind the furnishing. When talking about bedroom ideas, you also need to think about how you can make it spacious. One way is to use minimal furniture in your master bedroom.
For example, if you like a large mattress, you would just buy a nightstand and place it on the opposite side of the closet. This technique saves space for your design.
It's a great way to make your design stand out without affecting the overall look and feel of your home.
If the bedroom can only fit a wardrobe, nightstand and a bed, that's okay. You can also decorate the walls by painting art to beautify the wall as well as the bedroom.
According to VOV