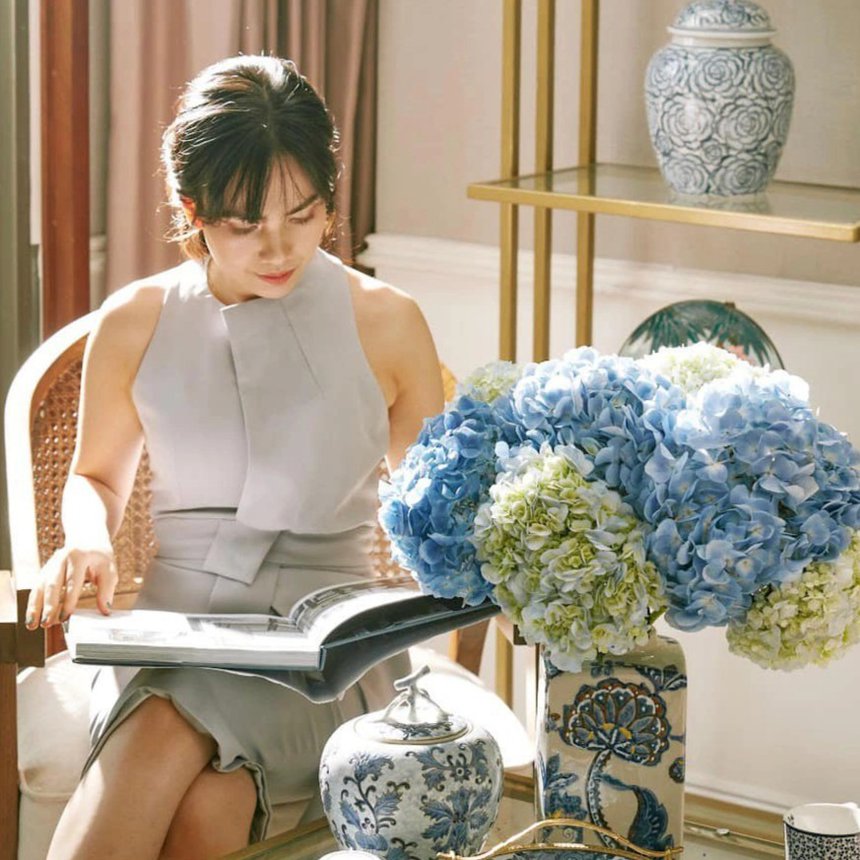 The end of the year is an occasion for people to spend time with relatives, friends and colleagues. Every year, such a meeting usually takes place in a restaurant on a large scale, with a family. Due to the impact of the epidemic, this year, I consider organizing it at home, which is both cozy and safe.
If you know how to arrange and choose decorative details, a meal at home is just as romantic and shimmering as a luxury restaurant.
I self-identify that I "like to eat with my eyes", that is, the decoration and presentation of the food is what I always pay attention to whether the meal is home cooked or bought to take home. You can refer to some tips I drew myself when hosting a party at home.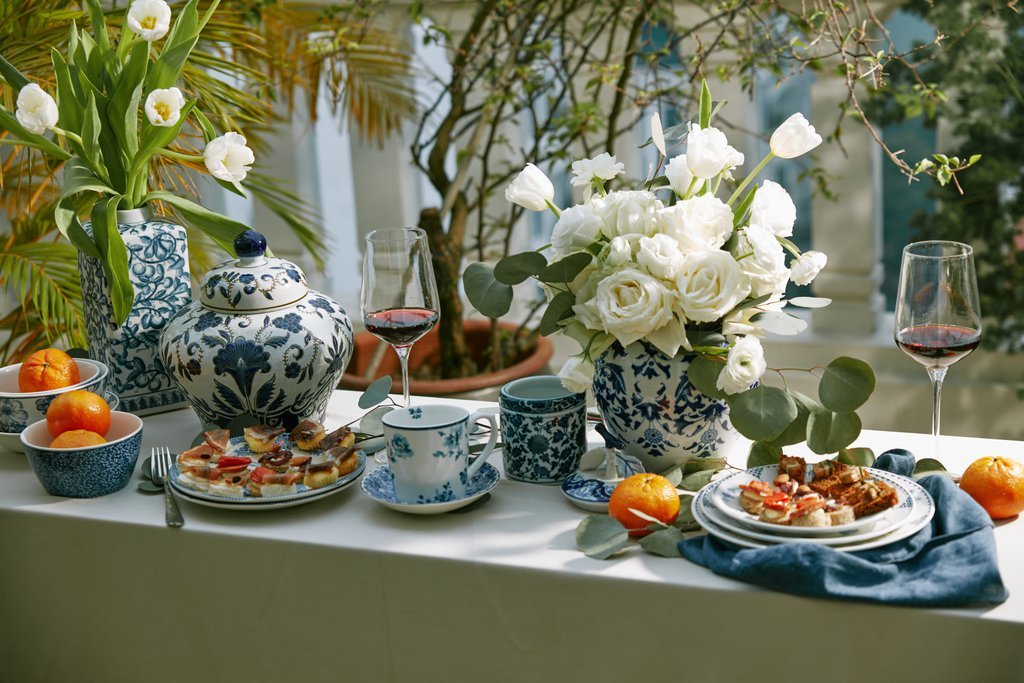 Tips to arrange a luxurious dining table at home
A few tips to set up the dining table
1. Choose a dining table style
Having loved blue, I chose this color as the main color in this year-end party with my family. Napkins or dishes also use the same color, avoid alternating other colors that make the dining table confusing.
According to the Lunar New Year theme, you can also use red tones.
2. Fresh flowers
Fresh flowers are definitely indispensable on the party table, helping your dining space and guests to be full of life.
In addition to decorative and beautifying uses, choose flowers with a gentle, faint scent to bring a fresher and more relaxing atmosphere.
In terms of color, you should choose according to the theme tone, you can mix 2-3 samples, but it should not be too much and confusing.
3. Uniform dishes
Many high-end restaurants use bowls and plates with similar materials, colors and textures quite beautifully and neatly. Here, I use plates and bowls of various sizes from ceramic and porcelain with blue textures, white background. Emphasis on the dining table are knives, metal spoons, simple napkins.
4. Tablecloths
Tablecloths are also an important detail if you want to create a luxurious space. Here, I choose beige, plain, rustic materials to enhance the colorful dishes, plates and food.
5. Candles
The party will be more sparkling with a few candles, especially if the time to meet is dinner.
On the market, there are many convenient and beautiful combination of candles and flowers that you can refer to.
6. Food decoration
Depending on the preferences and tastes of each guest, the owner can choose the right dish. However, in all circumstances, the dishes must be clean and neat. Finally, you trim, decorate more eye-catching so that guests feel excited when starting the party.
If you don't have time to prepare, you can order cold cuts like me. When you bring it home, just put it on a plate and you're done. I choose a meal for 3-4 people with the price of 400,000-600,000 VND. This price is not too expensive but still delicious and impressive.
Finally, don't forget the wine to make your meal at home more perfect.
According to Zing