Main Causes of TV Sound Distortion
Cause 1: Incorrect TV Region Setting
If the sound on your TV is distorted while watching cable TV, it may be due to the TV being set to the wrong region.
How to Fix it: Contact your cable TV service provider to determine the correct language system for your region and select it. Reset the TV to its factory settings to reconfigure the region settings.
>>> See More.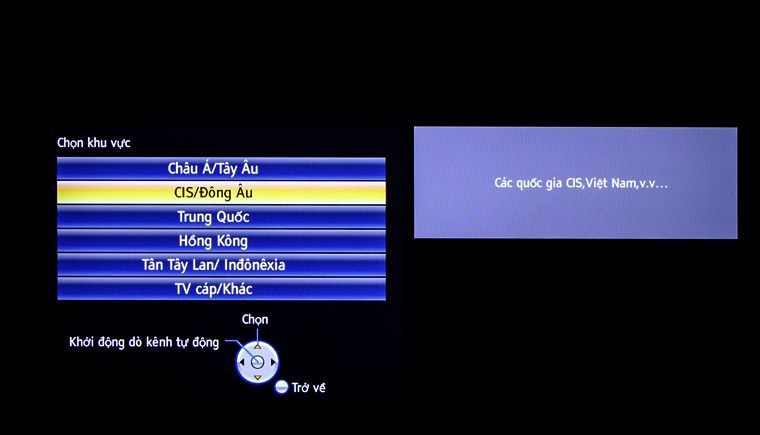 Choose language system and region for TV
Cause 2: Poor TV Signal
Case of Using Free Satellite Dish
Many households still use free satellite dish receivers like Vinasat to receive TV signals, but this form of signal reception often results in unstable signal and poor sound quality.
How to Fix it: Switch to a paid cable TV service for better signal quality, stable sound, and to avoid sound distortion.
>>> See More.
Case of Using Cable TV/Digital Set-Top Box
If you're using a cable TV or digital set-top box and experiencing distorted sound, it may be due to poor signal quality on a specific channel.
How to Fix it: Manually tune each channel to eliminate distortion on specific channels. Tune all channels if distortion occurs on all channels.
>>> See More: Manual and Automatic Channel Tuning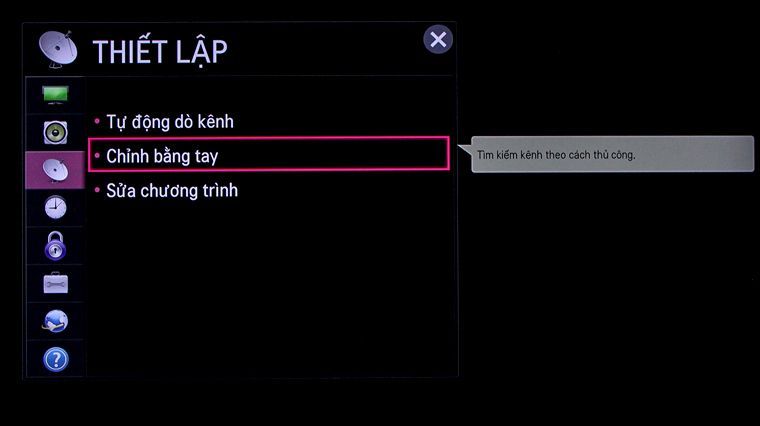 Manual channel tuning mode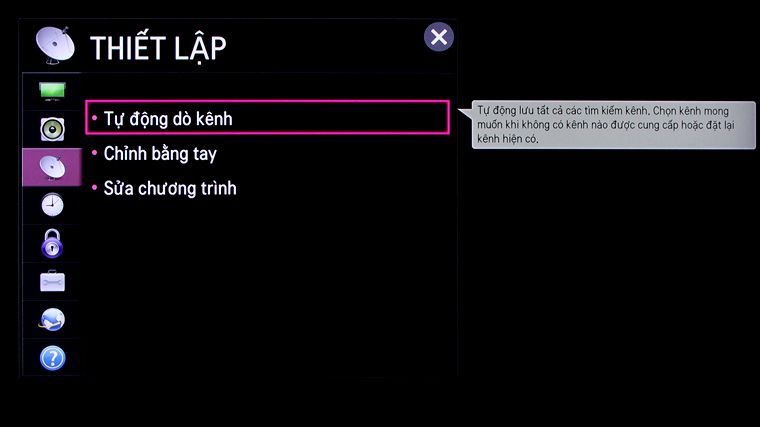 Automatic channel tuning mode
If the sound distortion issue persists after tuning the TV signal, contact your cable TV service provider for inspection and repairs. If you have AVG TV, check the software version of the set-top box and contact AVG for assistance.
>>> See More: Set-Top Box Default Settings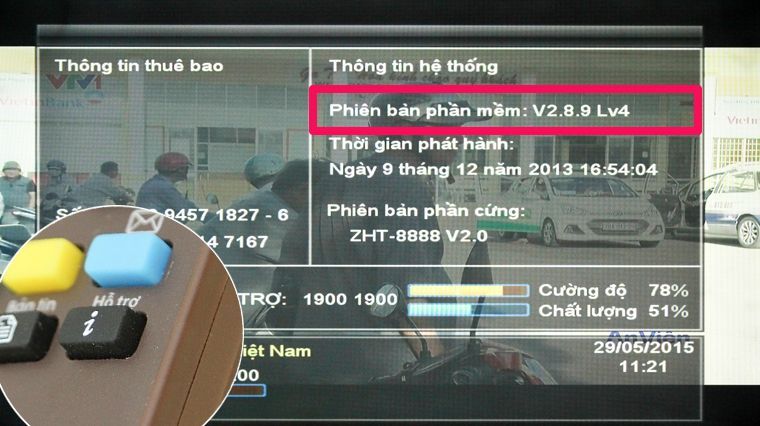 Set-top box information display and 'i' support button on remote
Cause 3: Poor Quality Video from USB, DVD Player, or Youtube
Poor video quality from USB, DVD player, or Youtube can also cause sound distortion on your TV.
How to Fix it: Replace the video with a higher-quality source. Check the connections and cables to ensure they are secure and correctly connected. For Youtube videos, select the highest video quality for better image and sound.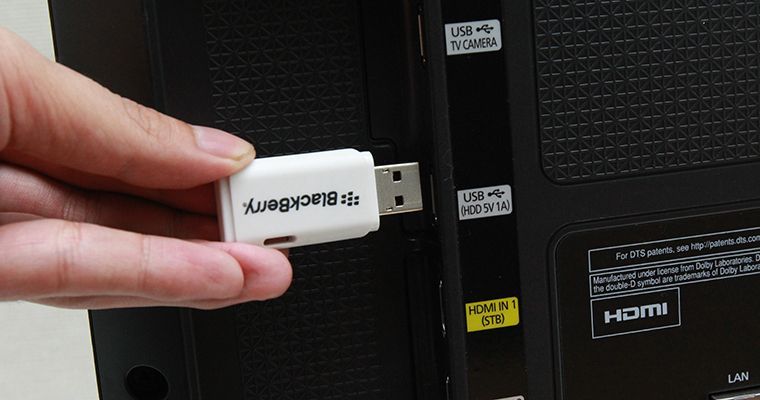 Connect USB to TV to test video quality
If none of the above causes resolve the sound distortion issue, it may indicate a technical problem with your TV. Contact the warranty center for further assistance.
>>> See Information on Warranty Policies and Hotline Support for Popular TV Brands
Reference table of warranty policies and hotline support for popular TV brands