1. Upgrade your lighting system
Upgrading your lights is the easiest way to transform a plain bathroom wall into a stunning showcase.
Add some string lights above the vanity, wall sconces on the sides, and cute pendants. The bathroom is the wettest place in our house.
Therefore, you need to make sure that you use the right waterproof luminaires for all your bathroom lighting.
Instead of traditional bright lights, think dimmers, which turn over-bright lights into sexy mood lighting.
This will dramatically change your private mood in the bathroom, as it creates a calming effect that makes it easy to relax.
In addition, you should use and skillfully combine natural and artificial light. Not only bring the best space but also save energy.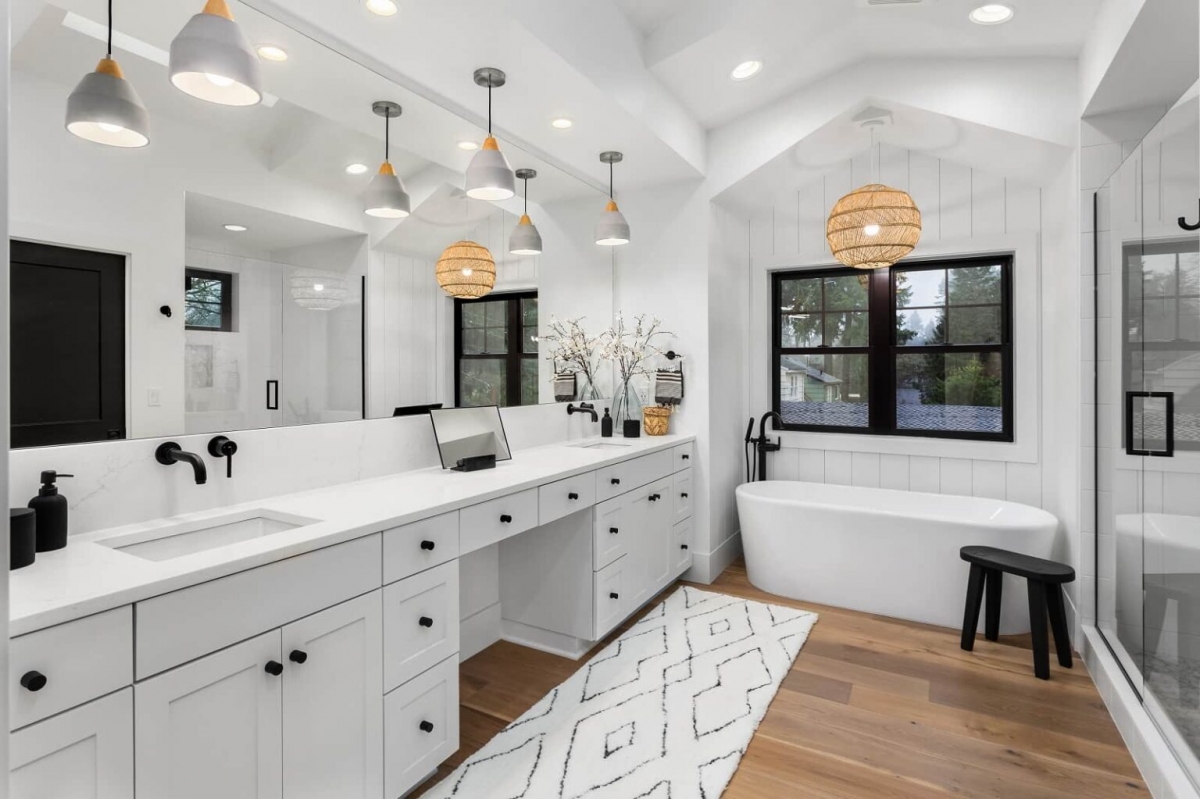 2. Upgrade walls and ceilings
We always think of the ceiling as the void at the top, but it can be enhanced by clever use of lines and patterns to make the bathroom appear more spacious.
For best results, it's best to choose a recessed design that's easy to clean and use. You can follow some ceiling bathroom design and decorating ideas to get a variety of options that will make your bathroom luxurious.
3. Buy the best towels/mats
If you choose to create a luxurious bathroom at home, start with upgrading your towels and bath mats.
Think fine, high-quality cotton. Luxurious, soft and oversized towels are the right choice. You should also consider installing a heated towel rack to keep towels warm and cozy.
Keep them soft and bright, with towels that match the color of the carpet to make your bathroom look clean and inviting.
4. Upgrade your shower head
You can note the difference between a regular shower head and a luxury shower head. The deluxe one has an elegant design with an ergonomic handle, making your shower more than just a faucet-mounted sprinkler.
You should also make sure that the color and finish of the shower head matches the color of the rest of the bathroom.
5. Add some seats
If you have a spacious bathroom, add extra seating like a comfy couch or armchair.
The seat makes your bathroom look elegant and luxurious while providing a place to sit while moisturizing your feet.
Of course, you have to pay attention to the floor space; The longer couch only works in larger bathrooms, so you may have to sit on the single stool if you have a smaller bathroom.
6. There is an art tray
If your beauty accessories and toiletries are all over the place, consider adding small art trays to organize them. Don't show everything in the tray; Just a few artistic accessories like the ones you see in luxury hotels like tea lights or small potted plants is a must.
You don't always have to buy expensive trays; you can use a custom cut wood plank as a tray for a simple, natural look.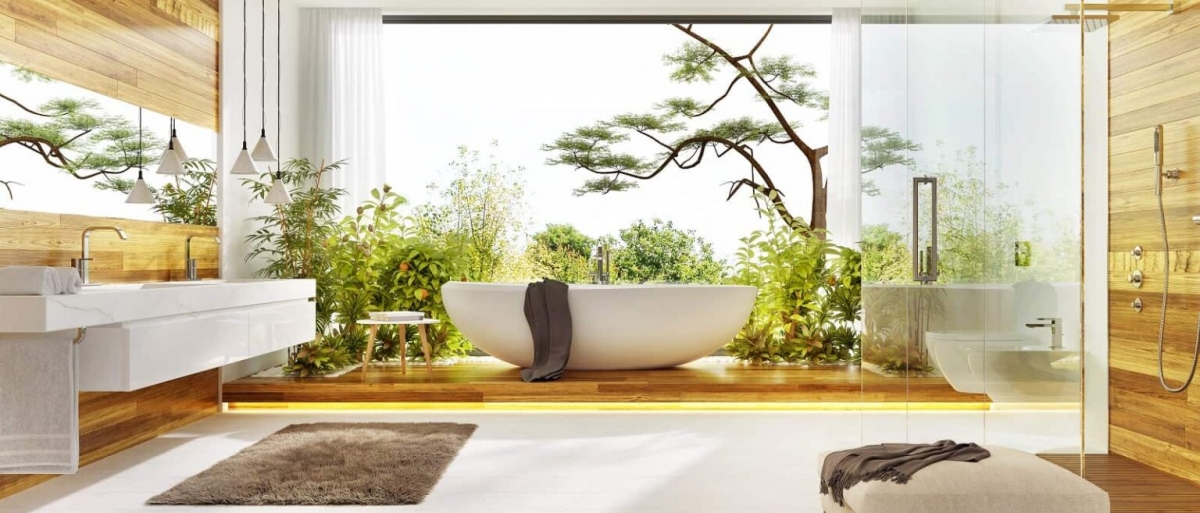 7. Freestanding bathtub
Freestanding bathtubs bring elegance to any bathroom space. Freestanding bathtubs take up a lot of space, though, so you're better off working with a professional designer instead of trying to do a full-scale remodel on your own.
8. Use different scents
Luxury hotels have scented rooms and bathrooms, which add to a friendly atmosphere during your stay.
You may also decide to give a similar feel to your home. You can improvise by mixing and matching the scents of scented soaps, detergents, and candles.
Choose a scent you know you'll love in the bathroom. Smell also evokes certain sensations, and I bet it's a wonderful feeling that you'll love to have regularly in your home.
9. More trees
Bathroom plants not only help retain moisture but also add color, personality and character to your bathroom. Bamboo, aloe, and philodendrons are popular choices because they require very little maintenance.
Don't because some plants need more sunlight than others, so you can place them closer to a window.
According to VOV