1. Change the location of your furniture
Give your space a new feel by giving existing furniture a space. Swap chairs, benches, or other accent furniture from different rooms. You can use an extra chair as a nightstand, placing a couch from your entryway at the end of the bed. Just swap out items or change the layout to breathe new life into your space.
2. Change the position of the art paintings
Maybe the framed painting hanging in your hallway will really bring a breath of fresh air into your bedroom and complete the space needs. Art can have a profound impact on how a room feels, and utilizing a piece of art can be the way to freshen up your space. You can do the same with rugs to give your room more color and innovation.
3. Add flowers and plants
A great inexpensive way to refresh your home decorated with flowers and plants in your garden. You can take a walk around the area, cut a few sprigs of greenery or fragrant flowers and put them in your favorite vases to add life to your space. Even small things like pine cones can be a space refresher if you know how to decorate them.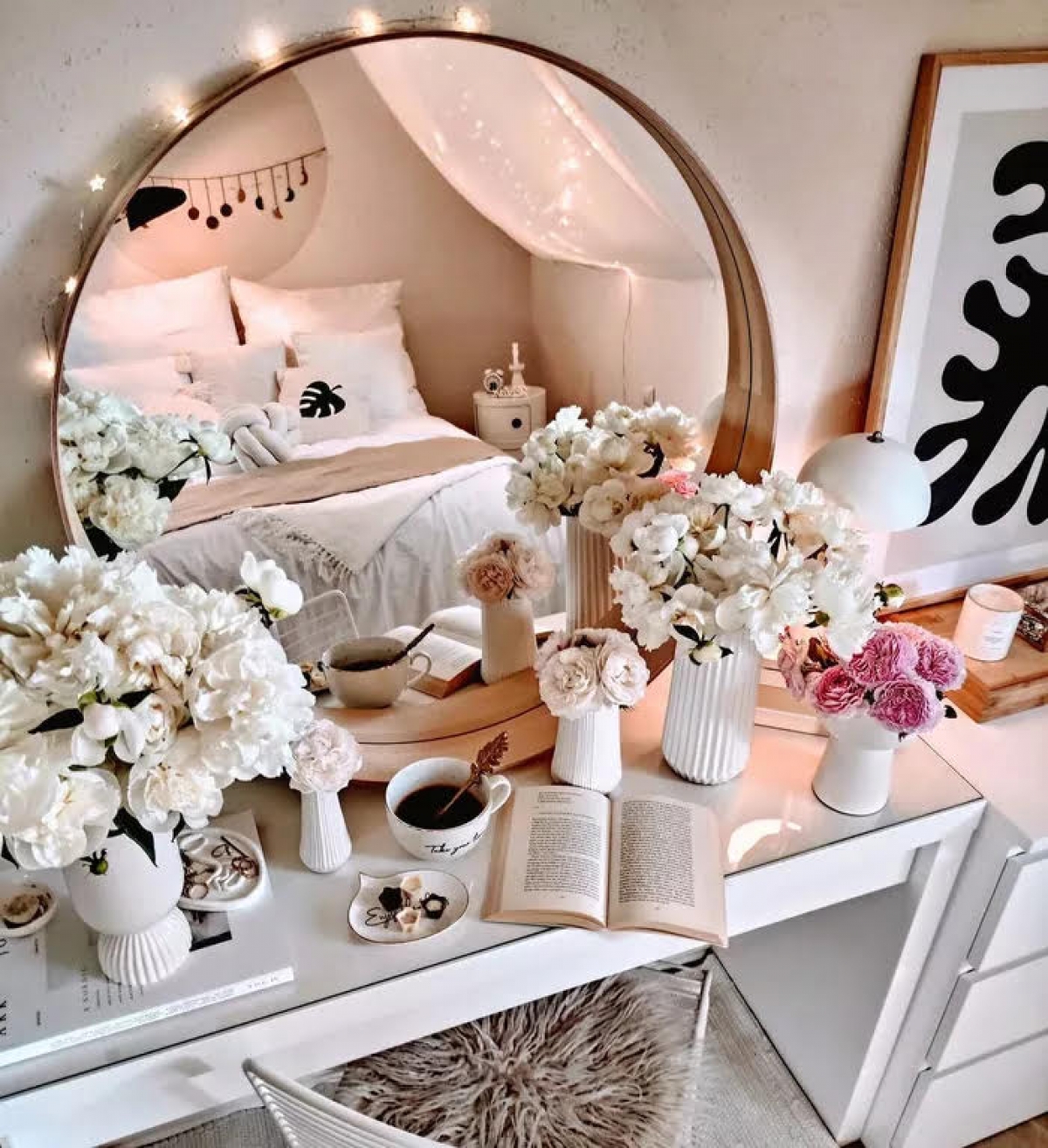 4. Reuse
Think twice before throwing old items in the trash — can they be given a second life and function in some new way? Who knows, that pretty tin cookie jar can turn into a beautiful flower arrangement.
5. Decorate with leftovers
You've spent money on countless materials needed to create beautiful paintings or items, so why not make them last as long as possible? You can use leftover paint on a small project, like painting a planter or a small accent wall to give them a whole new look.
6. Redecorate the shelves and coffee table
It's a great way to give your coffee table a new look without spending a fortune—the same accents can look completely different when placed in new locations. Rearranging everything will make you minimize everything and become more creative. You can often swap out books and decorations on your coffee table to keep things fresh and interesting.
7. Swap throw pillows and blankets
This can be one of the very useful ways to bring something new into your space. You can change throw pillows and blankets depending on the season, or you can swap rooms. By regularly changing them, you'll get a wider variety of combinations in your home.
8. Flatten your pillowcase
This may only take about 15 to 20 minutes of your time per week but it makes a big difference. If you walk into a room with everything neatly folded and flat, you will surely feel refreshed and feel like everything has just been bought from a store. So, take some time over the weekend to take care of your pillows.
9. Simplify
Remove old magazines from bookshelves, review your murals, and re-examine your pile of papers. Get rid of certain things that you will never use again. If you want to keep your home clean and fresh, get rid of unnecessary items.
10. Make use of other people's decorations
Items that your neighbors discard may be the ones you need for your home. So why don't you try exchanging your item with them? The use of old decorative items both helps you save money and can create a unique feature for your home.
According to VOV