1

Family Garden

Family Garden is an ideal place to help you and your baby have new experiences, separate from the hustle and bustle of everyday life.

Located in a very convenient location in the heart of the city, Family Garden will allow you and your child to become farmers with jobs such as: Harvesting agricultural products, feeding animals such as ducks and rabbits, enjoying post-harvest agricultural products…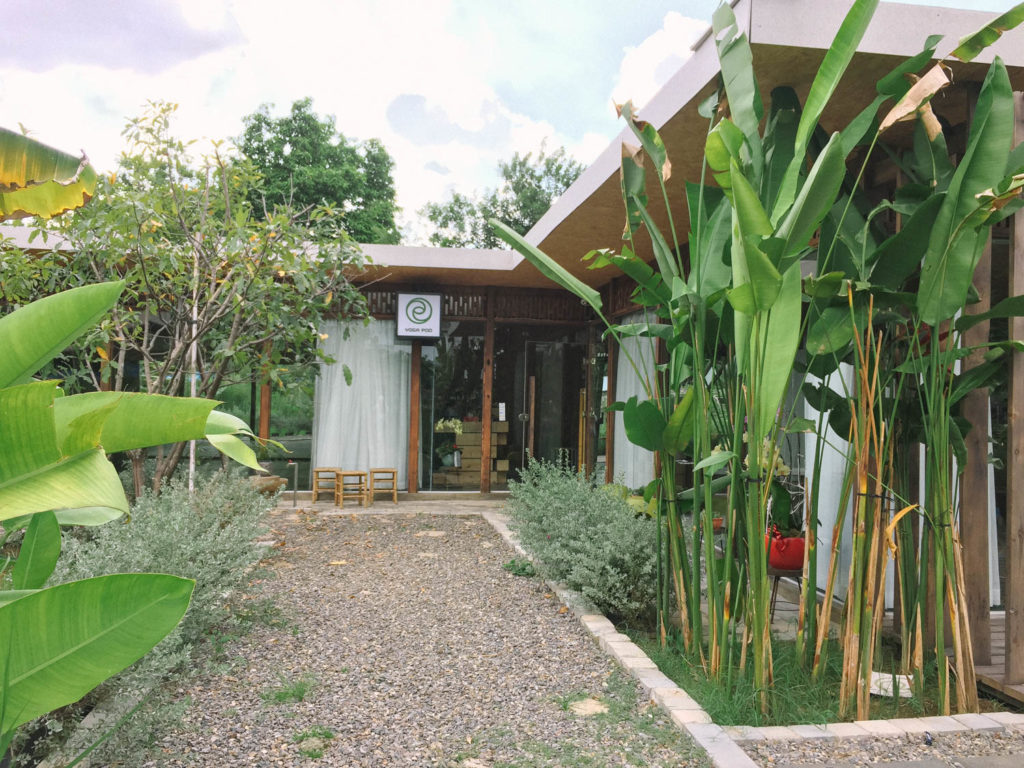 2

Binh Quoi Tourist Area

Coming to Binh Quoi Tourist Area , you and your baby will be able to participate in outdoor fun activities under the wide lawns, exercise with sports such as playing tennis, swimming, fishing,… Going on a lucky occasion, you also have the opportunity to participate in attractive cultural programs and festivals here such as the Southern Land festival, the Christmas gala on Christmas Eve or the Returning Home Festival on the occasion of the Lunar New Year. ,…

In addition, besides the experience of entertainment activities, you can also enjoy a buffet with dishes with bold flavors of the homeland, isn't it great!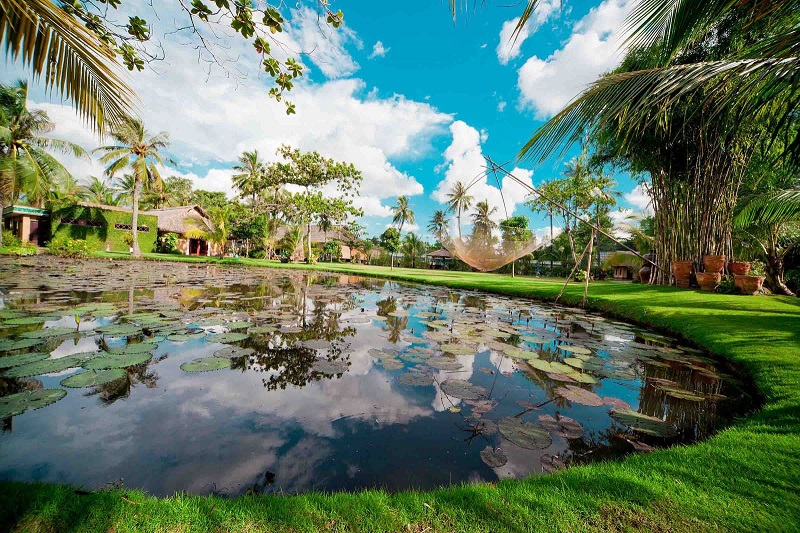 3

Orange Beetle Farm

If the children want to have fun in fresh environments and in harmony with nature, Orange Beetle Farm will be a great destination! Family Garden promises to bring peaceful countryside scenes and provide services to meet the entertainment and relaxation needs of visitors.

Coming to the farm, children can not only see countless lush vegetable gardens, but also transform into farmers, taking care of and harvesting agricultural products by themselves.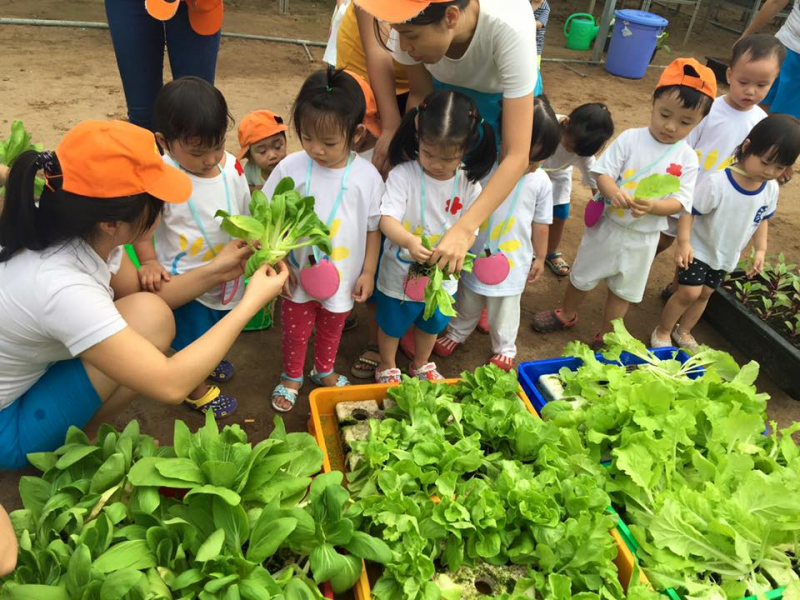 4

Green Farm/Green Christmas

Green Farm is only about 60km from the city. Coming to the green space of the farm will definitely give your baby wonderful and unforgettable experiences. Children will enjoy the natural scenery such as vegetable garden, melon garden, orchid garden, goat farm, sheep farm, chicken farm, mushroom picking, cow milking,…

Not only that, but children can also enjoy dishes made from the farm itself such as: Milk, fruit, fish, etc. just now!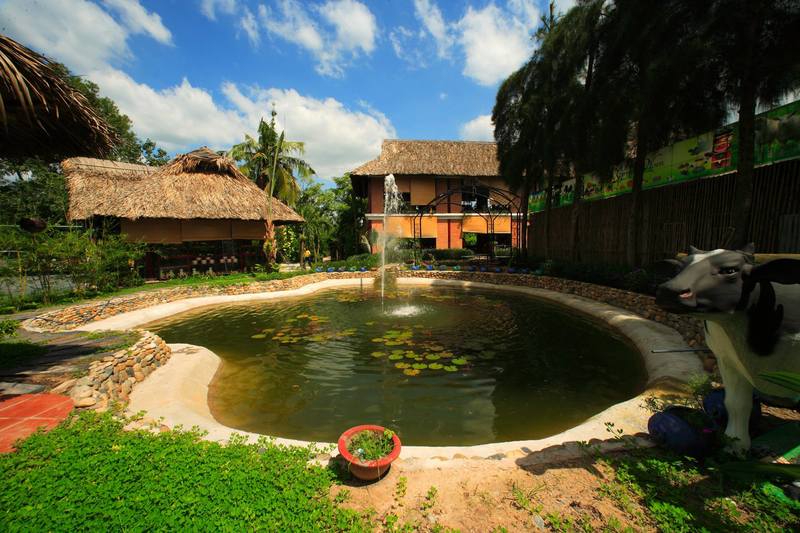 5

5ku Farm

5ku Farm is a combination of a farm and a riverside dining restaurant, promising to be an interesting tourist destination for groups of friends and family on weekends. The feature of the 5ku farm is the extremely interesting natural scenery with vast, green vegetable gardens and duck breeding ditches.

Besides, coming to 5ku Farm, you can also enjoy dishes with bold country flavor. It's a place worth experiencing, isn't it!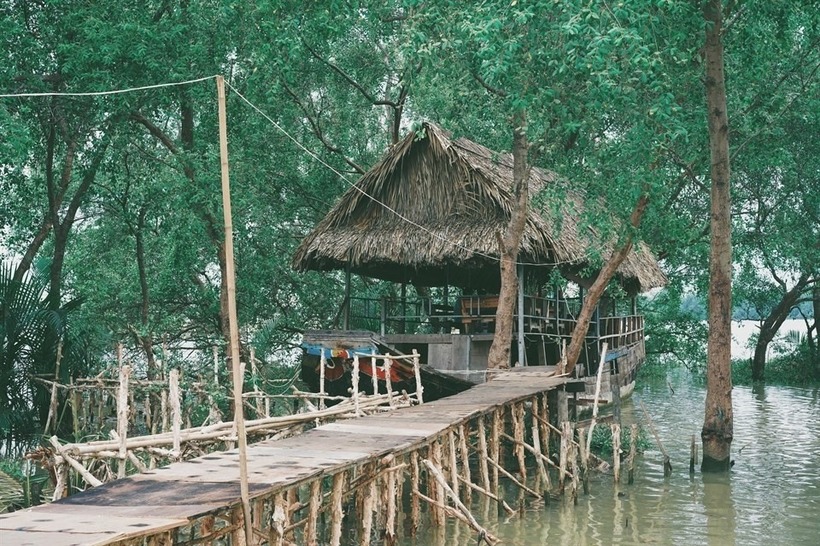 6

Van Thanh Tourist Area

Van Thanh tourist area has bold rustic scenery of the countryside – completely different from the inherent noise and bustle of the city. Inside the tourist area are rows of big old trees shading along with green lawns, clear lakes, etc., creating a fresh and quiet natural scene, giving you a feeling of most peaceful!

Coming to Van Thanh tourist area, you will have the experience: Feeding fish, swimming, enjoying unique cuisine,…It's amazing, isn't it!
7

Binh My Riverside Tourist Area

The resort has a cool and airy landscape, making you think that you are lost in a quiet and unspoiled countryside with rows of ancient trees growing on both sides of the beach. Binh My tourist area will be an ideal resort and entertainment destination for you and your family with extremely interesting activities such as boating, swimming in the pool, wading in the river, catching fish, fishing, etc.

If you want to temporarily leave the noisy city to explore, come to Binh My tourist area at the weekend!
8

Golden Bee Farm

The farm is built on an extremely large area: 12,000 square meters with a natural setting close to the countryside of Vietnam, the garden is grown with a lot of vegetables such as vegetables, salads, tomatoes, gourds, green melons,…

The farm promises to give children an unforgettable experience by visiting lush gardens and participating in very close and familiar folk games.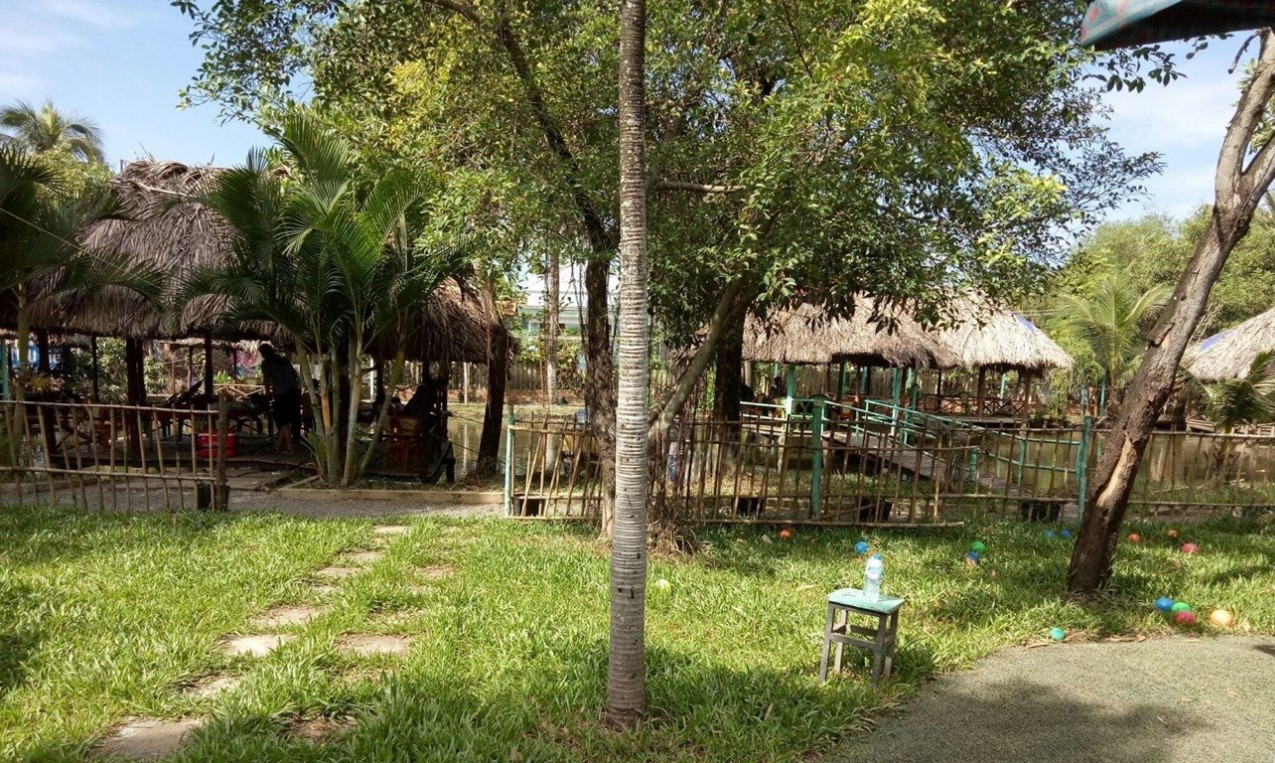 9

Garden of Childhood

Childhood Garden will certainly give children a much more diverse and new view of the surrounding natural world, different from the busy and bustling life of the city they are living in.

Here, children will be guided, introduced to the process of creating an agricultural product, the production stage, and have a close-up visit to the harvesting process. After the trip, there will be extremely valuable lessons and help children expand their understanding of the surrounding life more.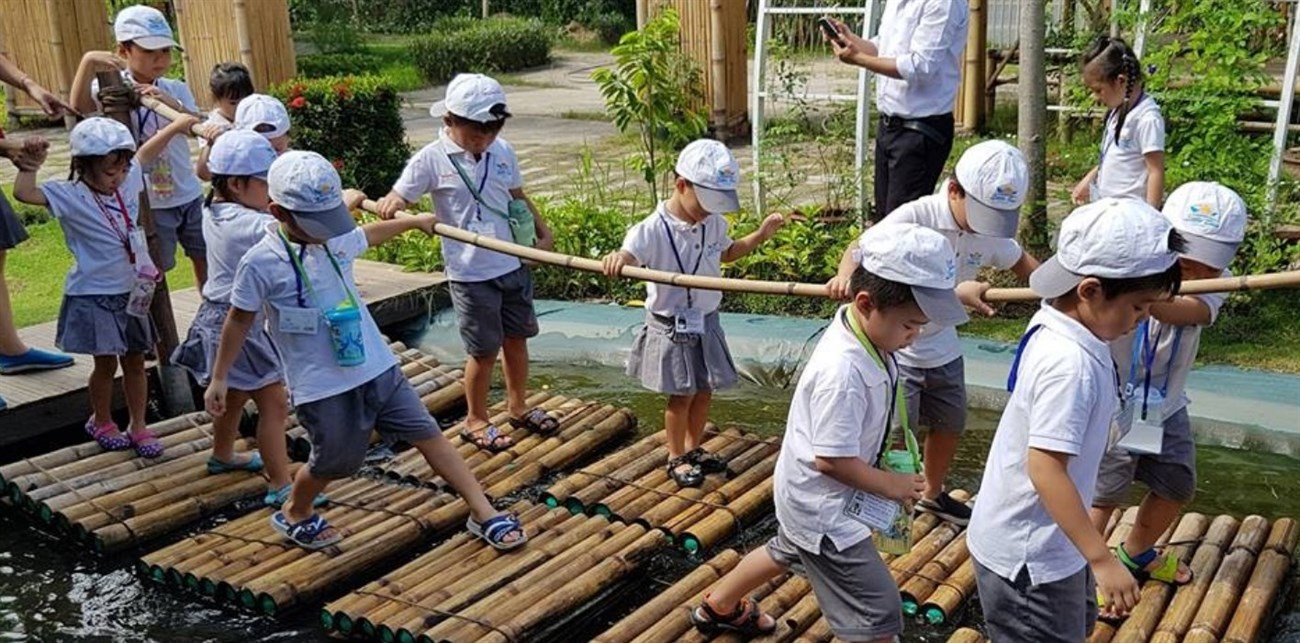 The above are eco-tourism sites, close to nature that are very suitable for children to visit, invite you to consult!