1

Lunar New Year amusement park not to be missed in Saigon

These are the most popular tourist attractions in Saigon, ranging from popular entertainment games to high-class resort services. What are you waiting for? Let's explore!
Dam Sen Cultural Park
Dam Sen – Wonderful world , the legendary slogan that when it comes to surely anyone who is not "Saigon" is too familiar with this famous park.
With 5 types of focus services are: Games, events, scenes, birds and animals, and diverse and rich cuisine. Dam Sen is still an ideal place to have fun every spring for all families and young people after more than 40 years of construction and development.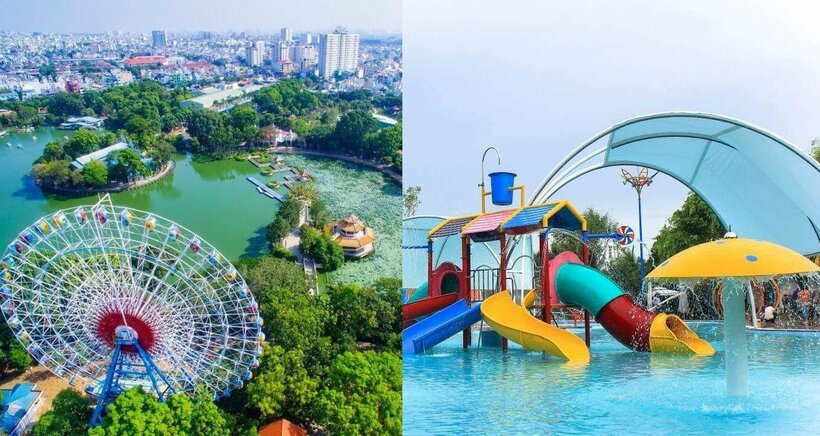 Suoi Tien Cultural Tourist Area
Suoi Tien is one of the top interesting destinations on the upcoming Tet holidays. Dubbed the Land of Four Spirits with Long – Lan – Quy – Phung, the place where peace and happiness converges , always brings a lot of luck to your family.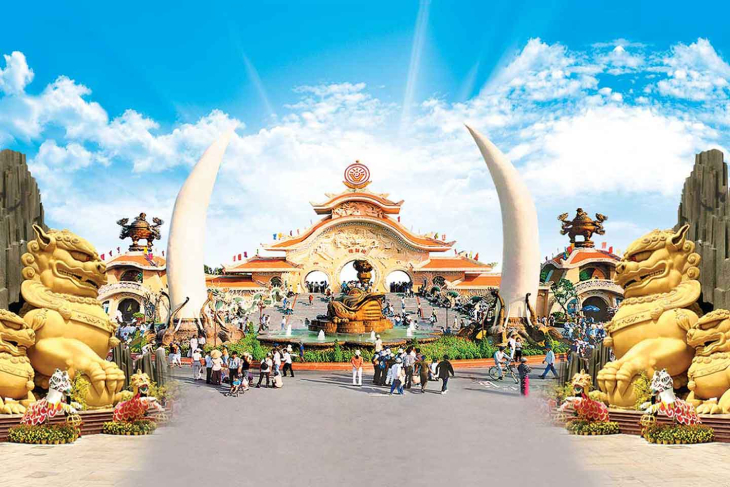 You and your loved ones will be immersed in the vibrant festival atmosphere with a series of unique events and more than 150 amusement and entertainment projects suitable for all ages. Surely you will not be able to miss a wonderful place like this, right?
Van Thanh tourist park
Van Thanh tourist area has long become a leading tourist attraction in Ho Chi Minh City. Every year on New Year's Day, this place receives thousands of large and small visitors.
Visitors come here often to relax and unwind with a quiet space with a gentle and romantic natural setting. It also regularly organizes special music and dance programs as well as exciting entertainment activities.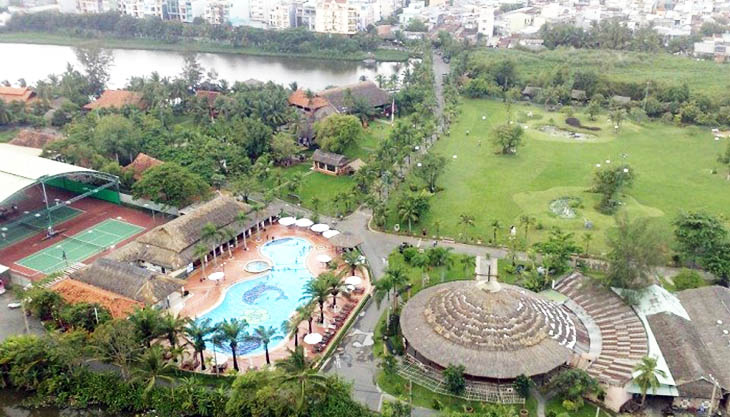 2

Tet cinema with blockbuster movies

Tet is the day when you rest and relieve stress, so why not go to the movies with your family, friends or loved ones to enjoy the moments together!
Lotte cinema South Saigon
You are invited to Lotte Cinema South Saigon to feel an extremely luxurious entertainment space and enjoy the top movies of this year's Tet holiday. Designed with two main colors, red and yellow, in addition to the artistic lighting system, this place becomes even more cozy and eye-catching.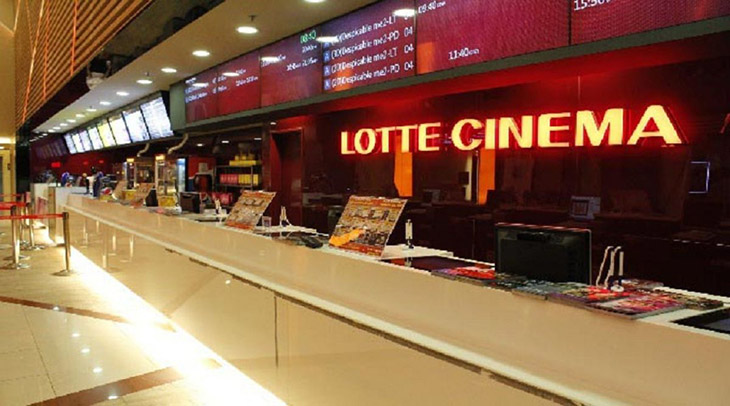 Galaxy Nguyen Du
Considered as one of the cinema clusters with the most modern international-standard sound and image appearing in Vietnam. Galaxy Nguyen Du has become one of the pioneer cinemas to bring audiences the best cinematic experience.
BHD Star Cineplex 3/2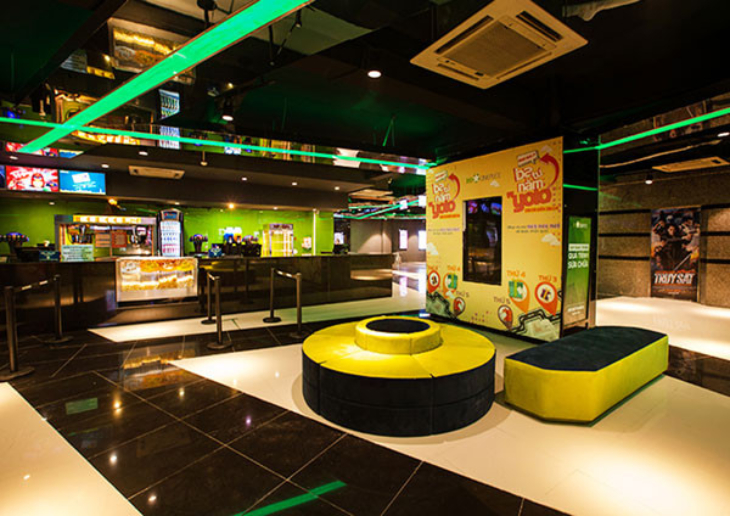 Immerse yourself in the crowded, bustling and dynamic atmosphere of District 10 with the BHD Star Cineplex 3/2 cinema. The theater complex brings you great entertainment and eye-catching with unique movies. The theater always has late-night movie sessions, which are especially convenient for young people.
Dong Da Cinema
It is one of the oldest cinemas in Saigon. Dong Da Theater becomes a companion of young people and their families when watching movies on New Year's Day. Currently, the theater complex is being upgraded and partially repaired to be eligible to compete strongly with other new cinema clusters.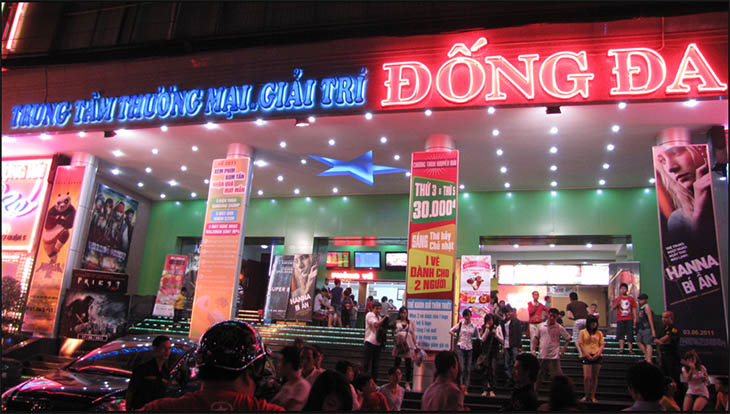 CGV CELADON Tan Phu
Always bringing newness and full of life from the first appearance at Aeon Mall, CGV Celadon Tan Phu has created more entertainment and stress relief space for young people in Tan Binh and Tan Phu areas.
Combined with many other services of Aeon Mall Tan Phu, this theater cluster is always the first choice of dynamic young people.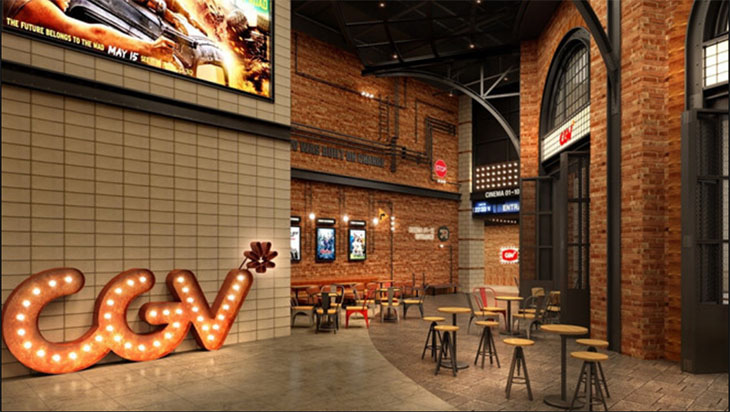 3

Attractive outdoor cafes

If you are a person who likes to enjoy the taste of life gently and slowly, you will not be able to miss the following cafes.
The Dome Kaffe
The interior space takes the main colors from white and black, although it has a minimalist color scheme, The Dome Kaffe cafe gives you the feeling of a disruptive and luxurious beauty.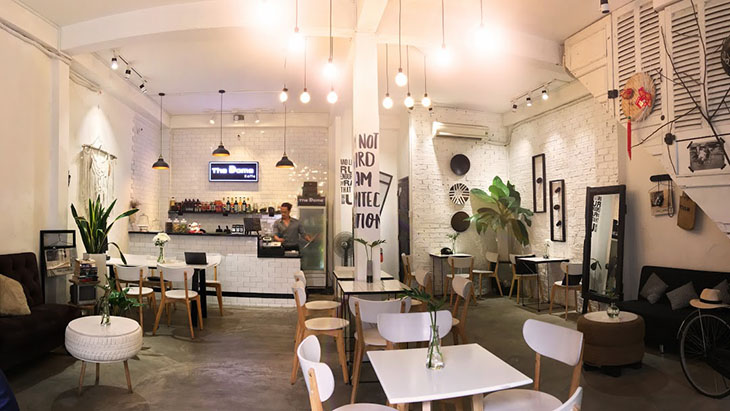 Address: 10/16 Doan Thi Diem, Phu Nhuan District.
Heritage Concept Chill Hub
Bringing you a peaceful feeling when entering Heritage Concept Chill Hub, you will be impressed by the spacious and airy space. The minimalist interior layout helps you to comfortably enjoy life.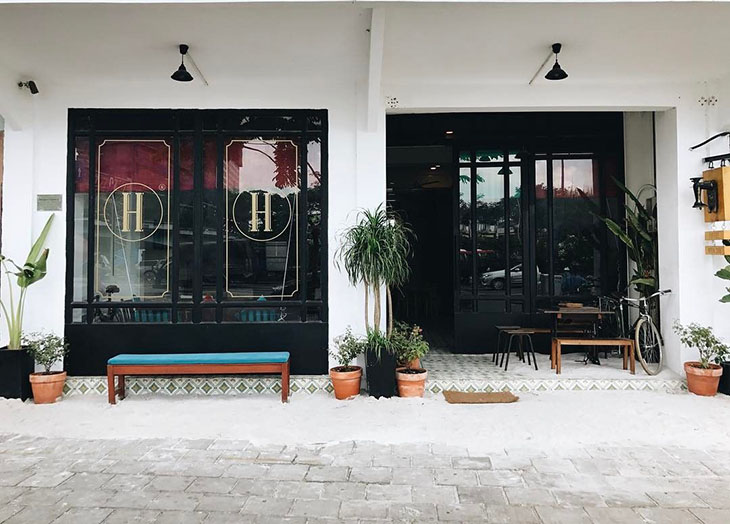 Address: 190-192 Vo Van Kiet, District 1.
Almacen Café
Considered as a miniature Hoi An of Saigon, Almacen Café takes the main color of yellow and adorns it with harmonious blue door frames. With a classic style, this place attracts all classes of customers, especially young people.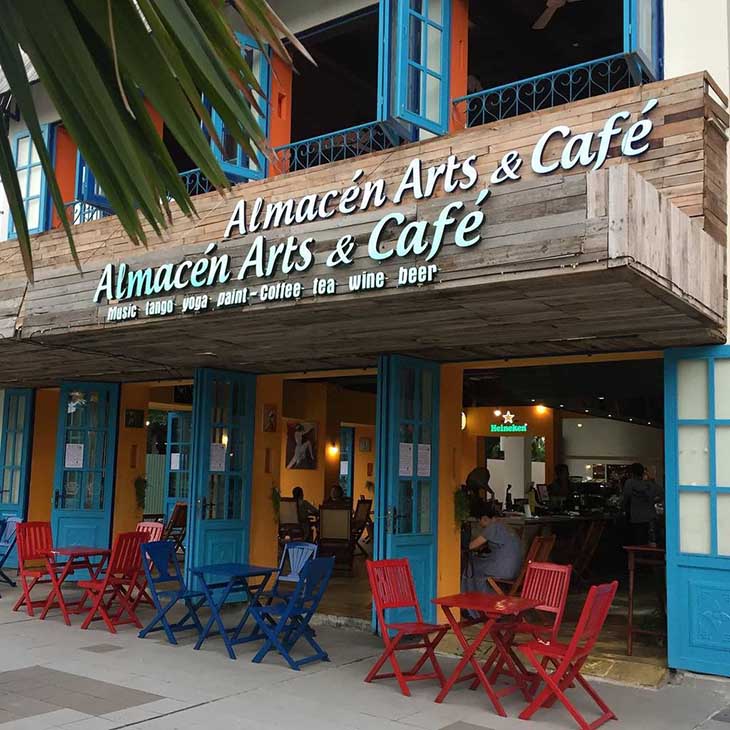 Address: SA-14 Garden Plaza 1 Ton Dat Tien, Tan Phong Ward, District 7.
Nu Bistro
Nu Bistro owns an artistic, sophisticated and aristocratic space. The highlight of the restaurant is the colorful, brilliant and splendid mural. Taking turquoise as the main color not only makes the space fresh but also unique.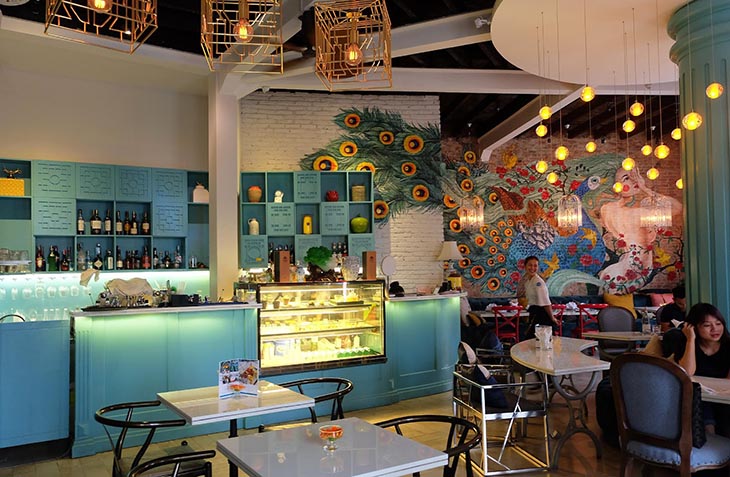 Address: 2nd floor, 25 Ho Tung Mau, District 1.
Round Bistro
Decorated with bird pictures with green leaves reminiscent of great green forests, Tron Bistro gives you a view of a positive, light but full of vitality life.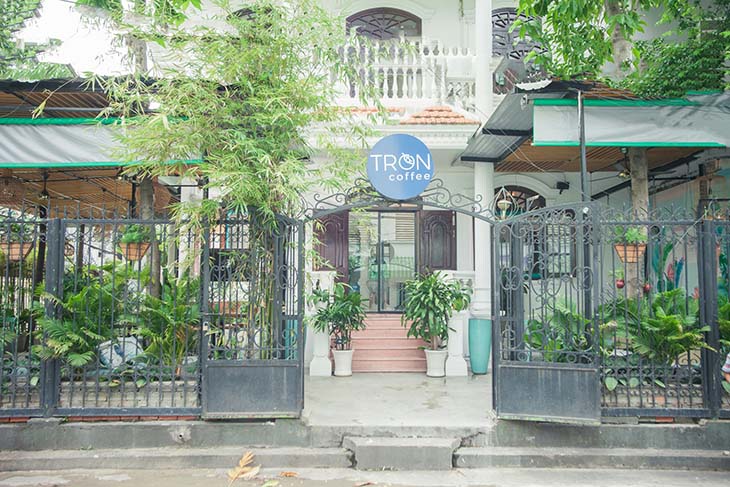 Address: 139/23 Dinh Bo Linh, Binh Thanh District, City. HCM.
4

Famous temples in Saigon

Going to the temple on spring days to pray for peace and love has become a custom and custom of the Vietnamese people. A beauty in culture that has existed for thousands of years. Here are the famous temples to go in Saigon.
Buu Long Pagoda
With the architectural style of "Golden Pagoda country" dignified and sacred, Buu Long Pagoda is surrounded by thousands of green trees that will make your soul pure and light when you arrive here. .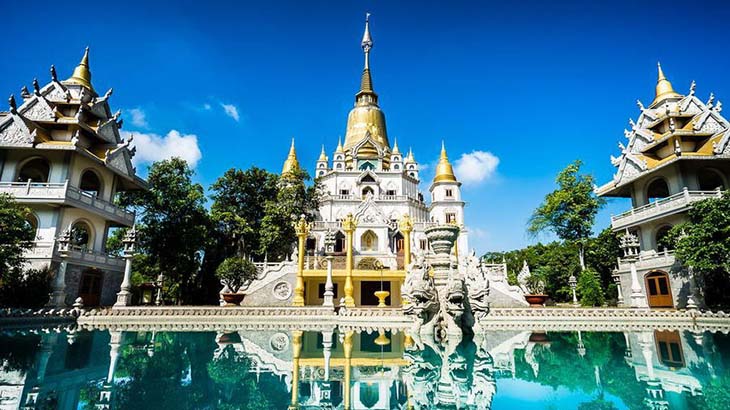 Address: 81 Nguyen Xien – Long Binh Ward – District 9 – Ho Chi Minh City.
Giac Lam Pagoda
Built in 1744, Giac Lam Pagoda is known as the oldest temple in Saigon with bold Southern architectural style. The temple is also known by many other names such as: Son Can Pagoda, Cam Son or Cam Dem.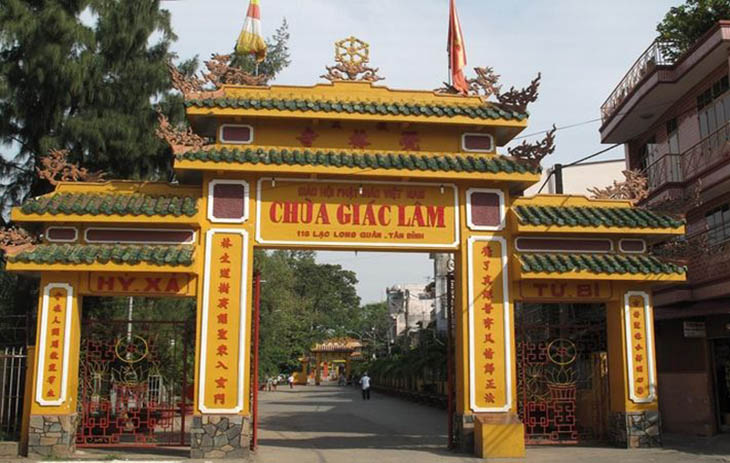 Address: 118 Lac Long Quan – Ward 10 – Tan Binh District – HCMC.
Xa Loi Pagoda
Xa Loi Pagoda is a historical witness of the struggle against the dictatorship of Ngo Dinh Diem when discriminating and persecuting the religion of Southern Buddhists. This is the first temple built in a completely new architectural style. The upper part is the altar and the lower part is the lecture hall.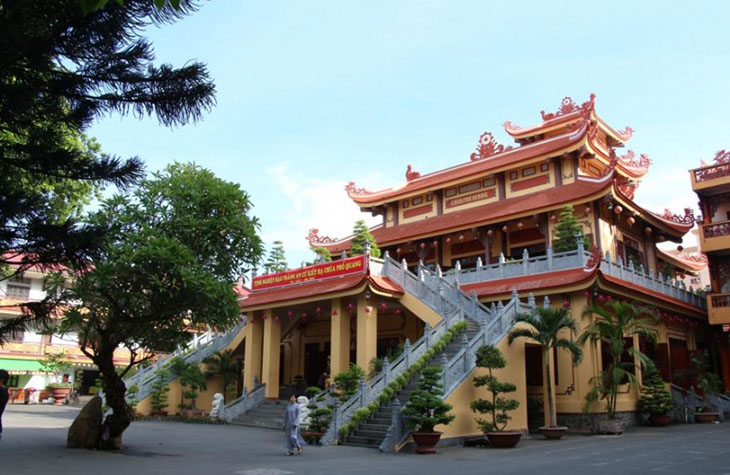 Address: 89 Ba Huyen Thanh Quan – Ward 7 – District 3 – HCMC.
Through the article "" from Dien May XANH, you already know where you should go during the Lunar New Year, right? Hope you will have warm moments with your family, relatives and friends!