1

Beach Nha Trang – Khanh Hoa

Surely Nha Trang is an indispensable name in the list of the most beautiful beaches in Vietnam. Famous for its clear blue sea , Nha Trang annually attracts millions of tourists to visit and relax.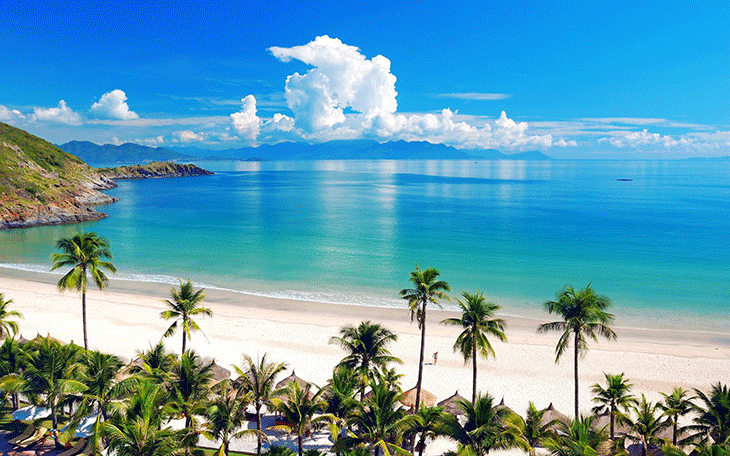 Coming here, you will not hesitate to immerse yourself in the cool water, drop yourself in the waves, help you forget the stress, fatigue and hot weather everyday.
In addition, when coming to Nha Trang, you will freely enjoy the freshest seafood , as well as participate in attractive beach sports activities like never before. Nha Trang will certainly not disappoint you when chosen as the ideal destination for these last days of April.
2

Sea of Hai Hoa – Thanh Hoa

Contrary to Nha Trang, Hai Hoa is a relatively unspoiled beach and has not been exploited to its full potential in tourism. However, it is this point that makes Hai Hoa beach have a unique charm that other beaches cannot have.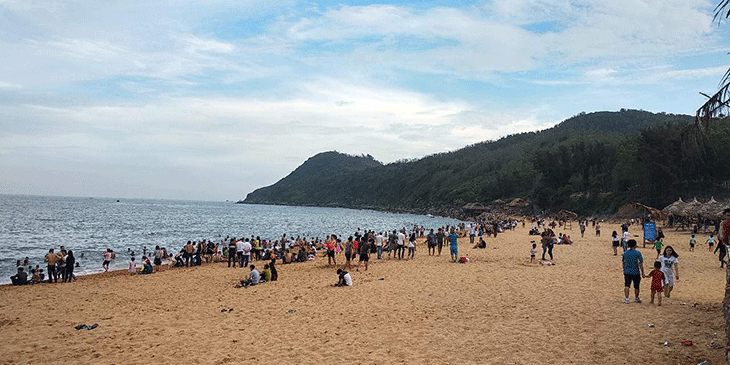 With a 20km long white sand beach , you can freely sunbathe or play with the gentle waves. Here, even in the high season like the 30/4 holiday, there are not too many resort tourists, so it is very suitable for those who like quiet and peace .
Coming to Hai Hoa, you have the opportunity to participate in the daily life of fishermen , learn about their livelihood on the sea, help you less bored with the chaotic life of technology, enjoy the fullest. his holidays.
3

Ly Son Island – Quang Ngai

Ly Son garlic has become a famous specialty brand of Ly Son region, Quang Ngai province. Ly Son not only welcomes you with an endless sweet garlic field, but Ly Son sea is also ready to hold you in his arms, bringing you to an aquatic paradise that you have never experienced before.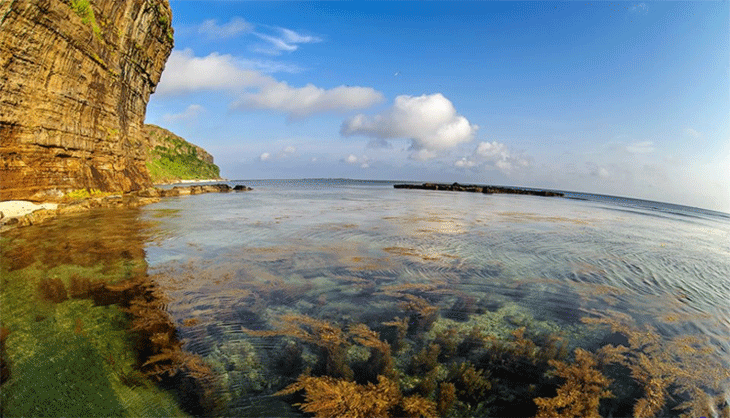 Ly Son beach attracts tourists mainly by its outstanding and unspoiled beauty . You can enjoy the changing color of the beach through different times of the day. The sunrise is warm and fiery, the sun is soft at midday, and the sunset is romantic at the end of the day.
Ly Son is really a great place for you and your family to relax on this occasion of April 30.
4

My Khe Beach – Da Nang

If you have higher requirements for luxury resorts or international quality, then My Khe beach will surely satisfy you. Favored by nature for abundant seafood resources as well as poetic beauty with a coastline of more than 900m, My Khe is highly appreciated in the eyes of international tourists.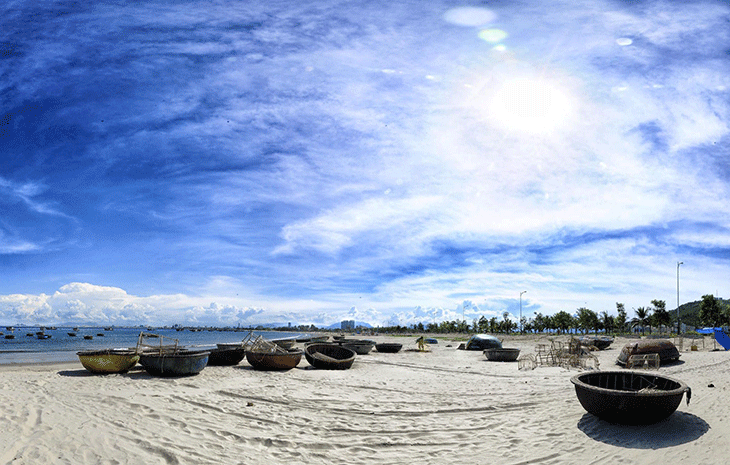 Coming here, it will be difficult for you to distinguish between the sky and the water, because your surroundings are a gentle, cool blue. Forbes magazine voted My Khe as "one of the most attractive beaches on the planet" because of its peaceful, wild and extremely relaxing. The Sunday Herald Sun of Australia has also put My Khe in the top 10 most popular beaches in Asia .
In addition, the famous coastline of Da Nang also makes a strong impression by the health in labor, giving you a new perspective on the life and beauty of coastal fishermen. My Khe will truly make your holiday more memorable than ever.
5

Star Beach Phu Quoc – Kien Giang

It is not natural that Bai Sao is known as the most beautiful beach of the pearl of Phu Quoc . The beauty of Bai Sao is different from the salty taste you feel in Nha Trang or Vung Tau, but it is a gentle, gentle beauty .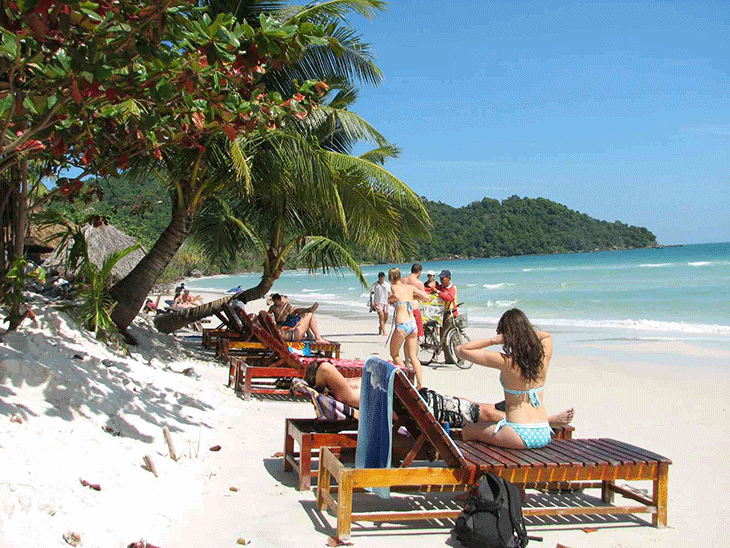 Every morning, when you wake up, Bai Sao will welcome you with bright rays of sunshine , fresh air and a faint scent of wild pineapple . At this time, reward yourself with a cup of coffee and walk along the fine white sand, as well as watch the sunrise, no other place can bring you.
By midday, instead of being tired with daily work, at Bai Sao, you will be able to lie back on the hammock "hooked" to the coconut body, listen to the whisper of the waves, enjoy the purest salt scent. . A camping or barbecue party will be extremely suitable for the rest of the day.
Bai Sao will certainly be the ideal paradise to help you fully experience the 5 most memorable holidays of the year.
The sea is the most ideal place to help you escape from the current hot climate. Hopefully, with the above suggestions, you will have the most enjoyable experience of what the sea brings on this holiday.