first

 Life's A Beach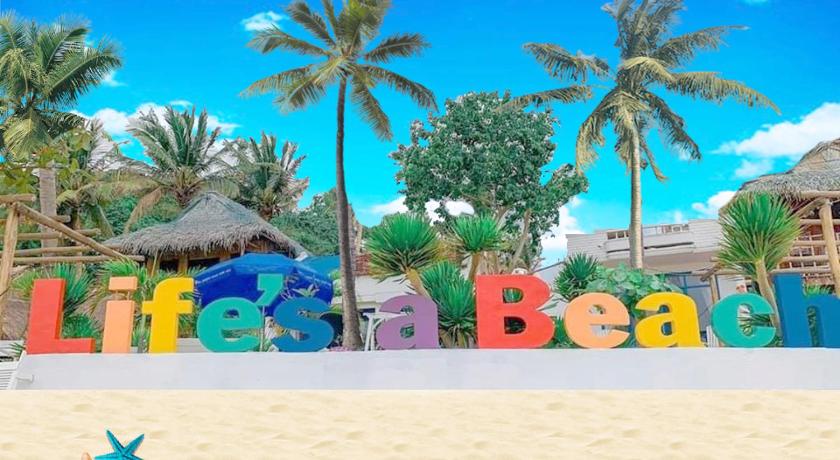 Life's A Beach designed in the style of modern and rustic western culture . The location of the homestay is right near the beach, especially the villa is decorated with detailed items, the door is decorated with a cool blue color.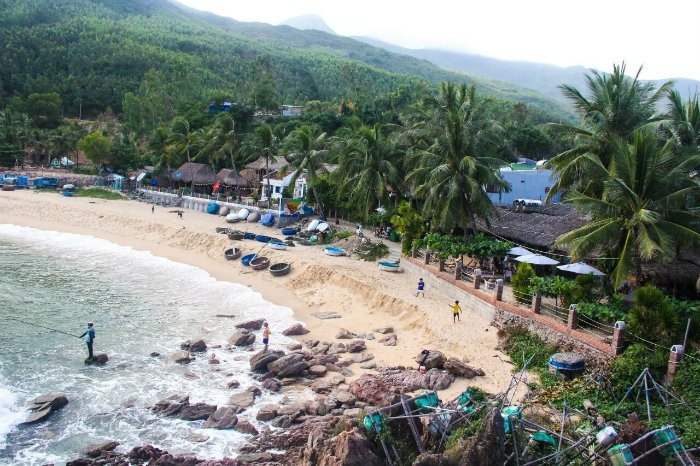 With rooms designed in the style of dormitories, bunk beds, cost savings are very suitable for young backpackers. Besides, the homestay also has private wooden houses, fully equipped for you to choose.
2

Villa Relax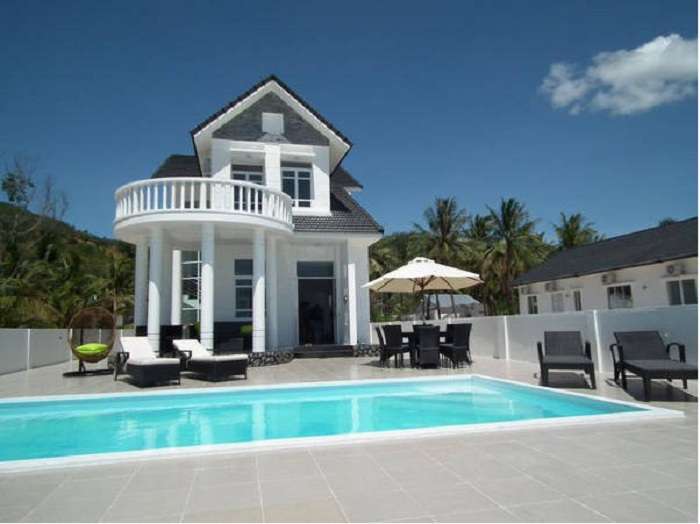 Villa Relax is a great place if you travel a bit more luxurious when traveling with a group of close friends and family members on a trip to Quy Nhon. With 4 bedrooms, 3 rooms with wonderful sea views, including this swimming pool below, lounge chairs, the view here is so great. You will be extremely pleased when you come here to enjoy your vacation.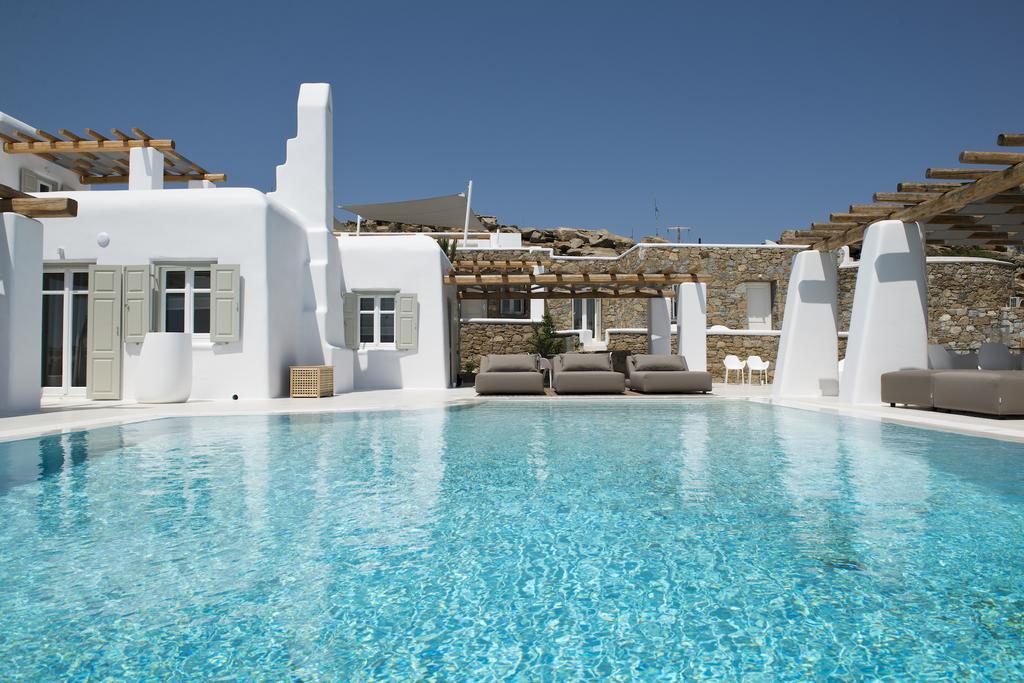 This resort villa is decorated both inside and outside very delicately, exuding the coolness and elegance of the house. The apartment also has its own spacious kitchen for food enthusiasts, people can make their own dishes and organize outdoor parties near the swimming pool.
3

Homestay Lan Anh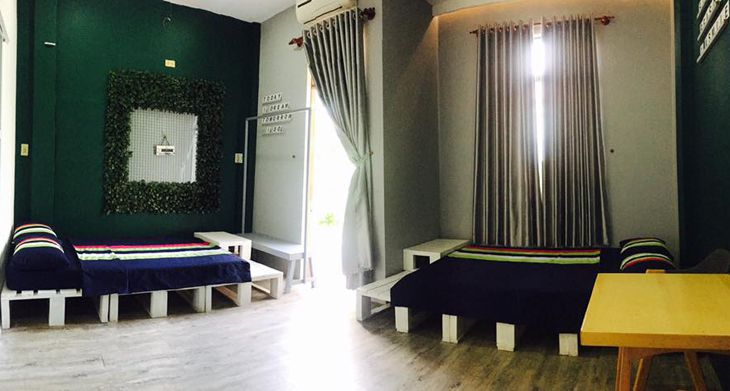 Homestay Lan Anh is decorated in detail, lovely and cute, every corner of the homestay, the bedroom is decorated with cute colors so you can enjoy your virtual life. You will be able to enjoy the great feeling with fully equipped rooms, airy balcony with sea view in the wind.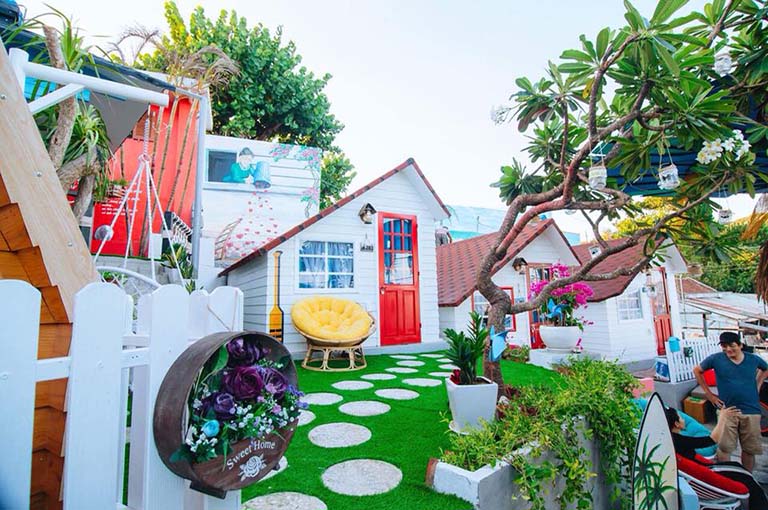 With a cool garden space, you can set up tables and chairs for 15-20 friends to play together and organize BBQ parties with fresh seafood. With a convenient location near the sea, near the center, near the market, Homestay Lan Anh will be an address worth "note" when traveling to Quy Nhon.
4

 LaRose Homestay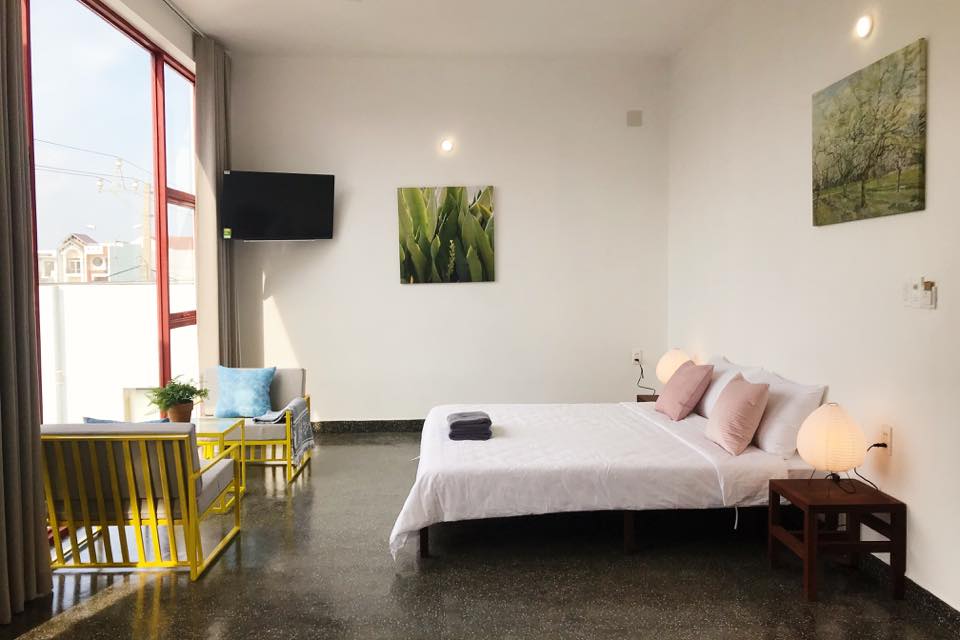 When you come to LaRose Homestay , you will feel the difference here when other homestay rooms are fully equipped, then at LaRose Homestay you will find an ancient and rustic space by interior design mostly made of wood. Wood materials create a rustic, natural, close and simple feeling like living in your own house.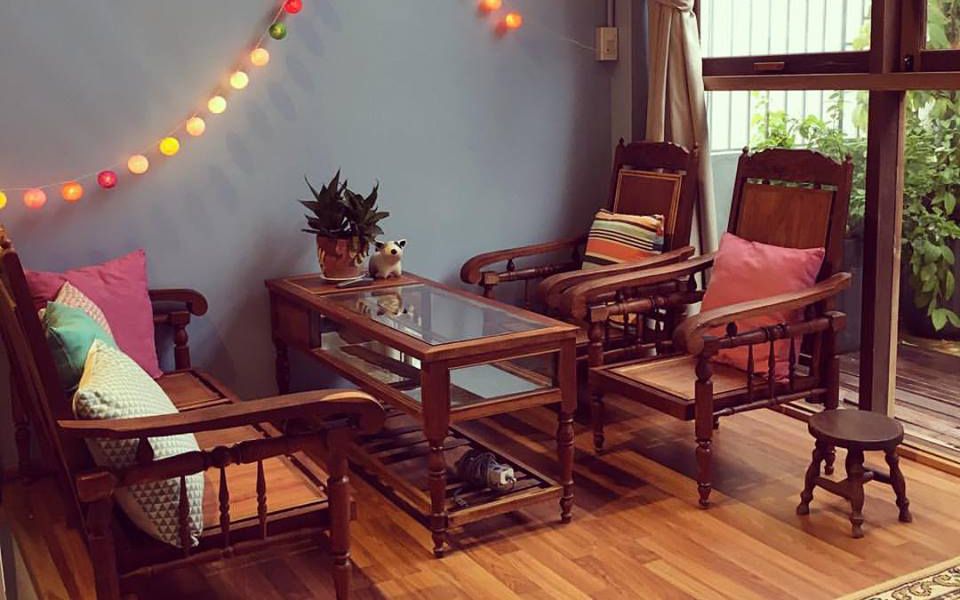 You will feel the closeness to nature because there are many diverse trees planted here. Light shines into the room to help you not be secretive and cool. The service here is very good, attentive, everything is neat, tidy and clean.
5

Quy Nhon Homestay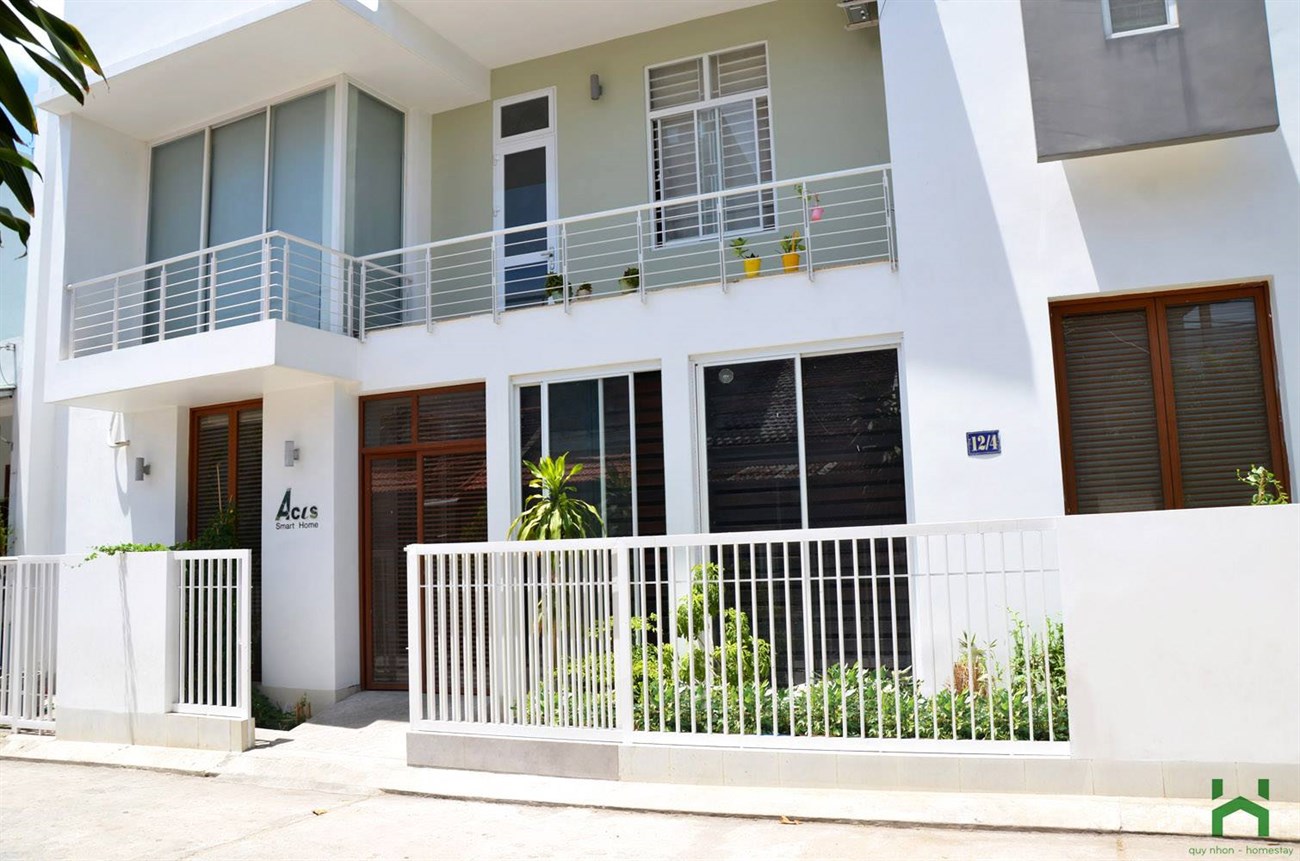 Quy Nhon homestay is designed in a Western style with comfortable, spacious, comfortable rooms, harmonious colors, suitable and extremely clean, sure to satisfy even the most demanding guests. Considered by many tourists who have ever resorted to a place of "living in the west on our land" because of its sophisticated, simple, elegant but still luxurious style.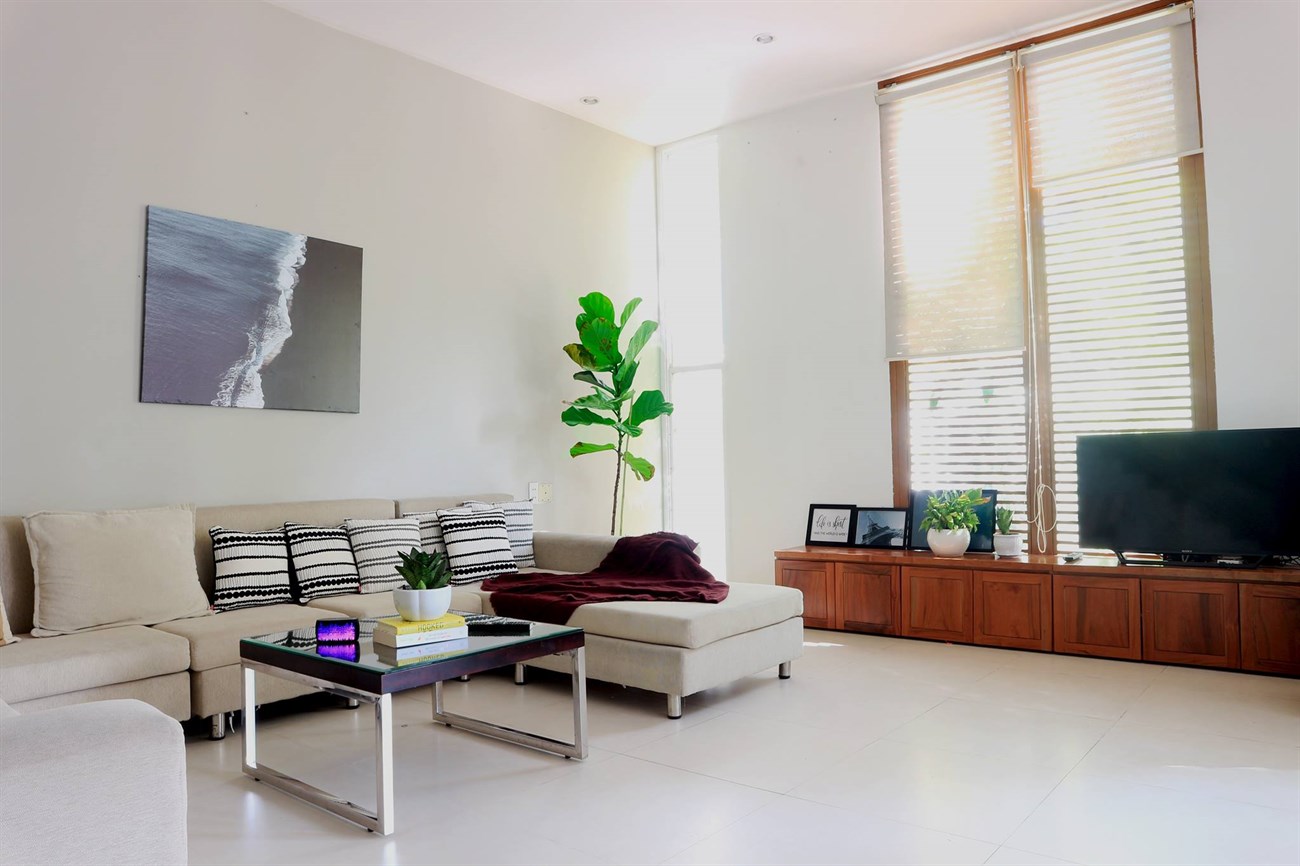 The location of the homestay is right at the beginning of the city center, bordering Nhon Hoi, it only takes 15-20 minutes to go to Ky Co. If you go to Quy Nhon beach, it takes 5 minutes and it is 10 minutes from the bus station and 5 minutes from Quy Nhon Station. Homestay also incorporates the ACIS Smart Home smart electrical control system to help elevate your experience.
6

Haven Vietnam Homestay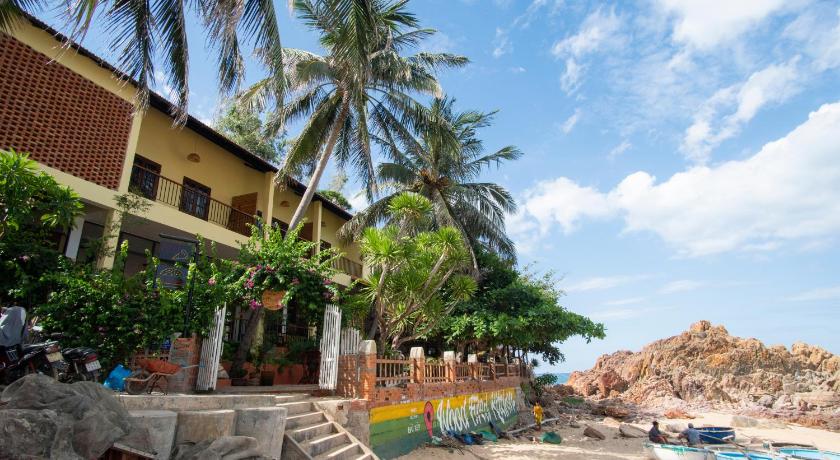 Look no further, right next to the sea, near Bai Xep fishing village, 10 kilometers from the city center, this is the attractive cheap Haven Vietnam Homestay Quy Nhon address to rest and enjoy a peaceful space. Feel the cool sea breeze blowing on hot summer days.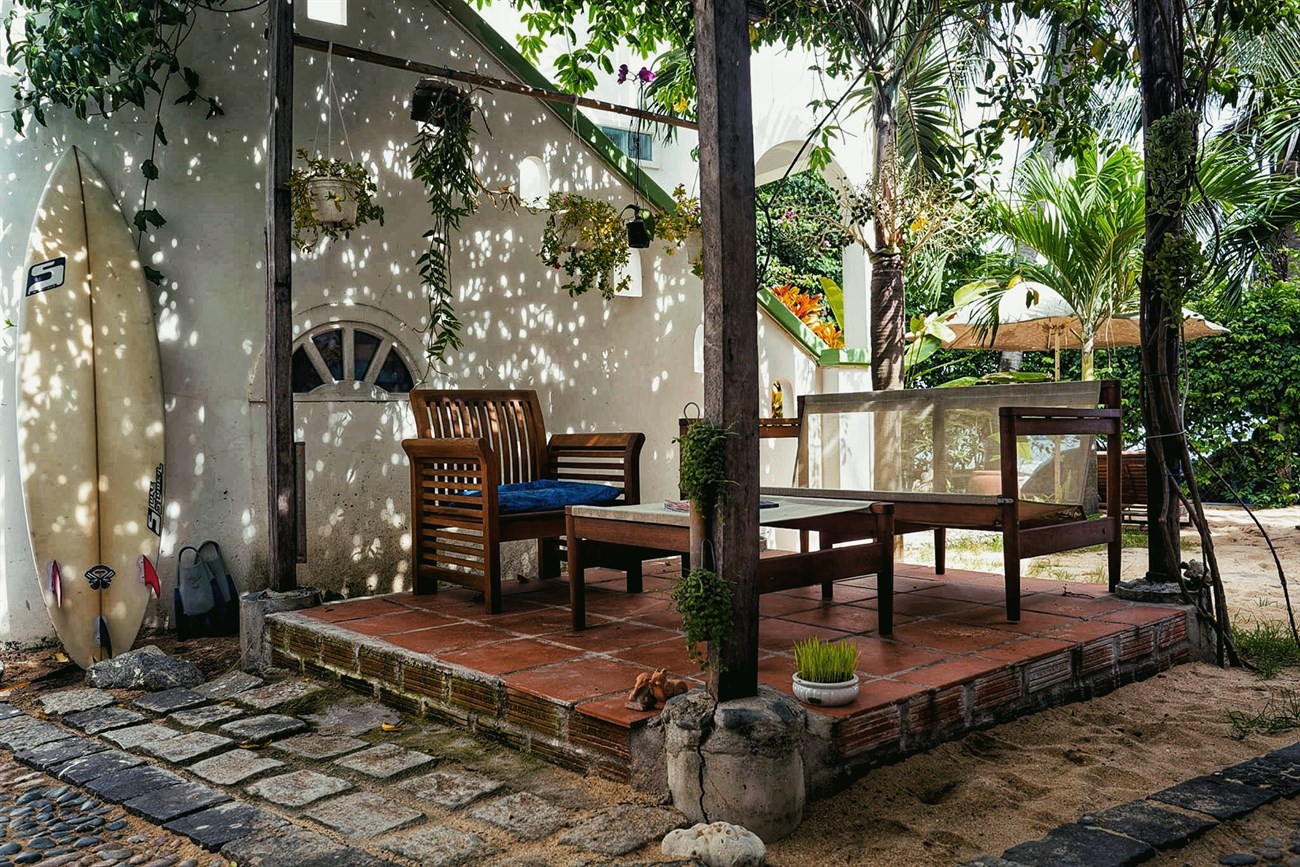 Homestay has a simple campus design that makes it easy to create intimacy for visitors, now in the yard there will be a small corner with a sandy beach and chairs, umbrellas for you to rest. can see the sea. Inside the house, there is a harmoniously arranged bar, soft light suitable for you to relax after many hours outside.
7

 Vespa's House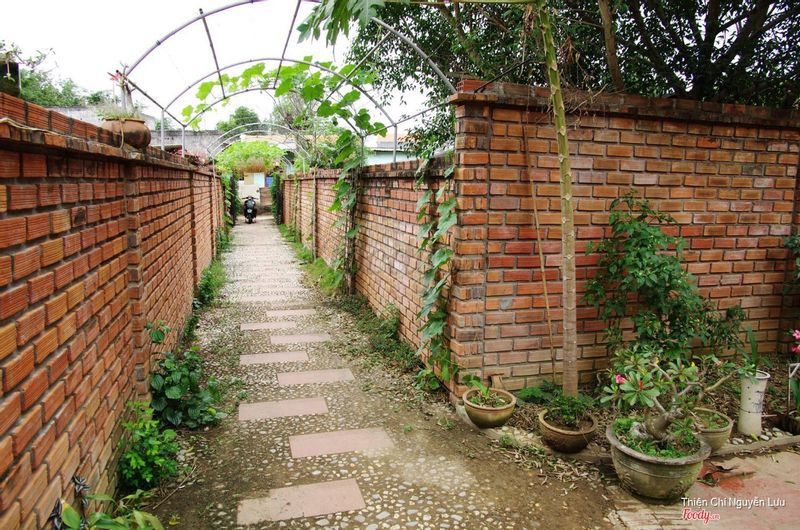 Vespa's House has a peaceful, uncluttered look, quite famous for its impressive vintage style, which not only domestic tourists but foreign tourists also know. If other homestays are located near the sea, Vespa's House is suitable for visitors to visit historical and cultural monuments and attractions around An Nhon town.
In addition, some handicraft villages have developed over many generations, many people who want to learn will also choose this place as a resort.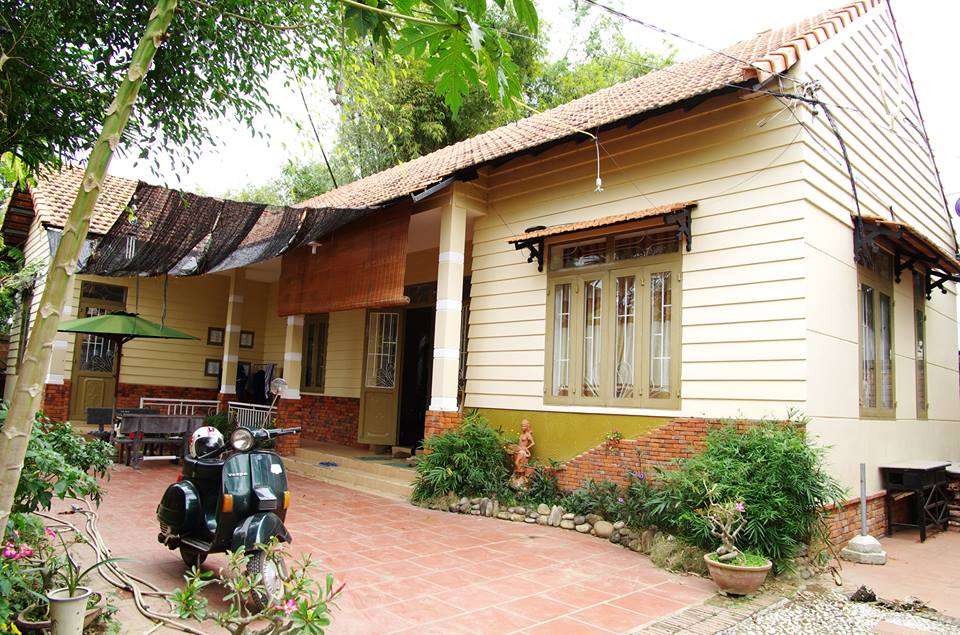 This place is impressive right from the entrance with the arched vines covering, providing shade when entering, combined with the red brick wall, the entrance stone strip, creating a difference, the feeling of returning to a peaceful place. some. The surrounding space is simple with ornamental plants, idyllic house architecture, rooms create a space like a house where tourists often stay, fully equipped, clean and tidy.
8

 Empty homestay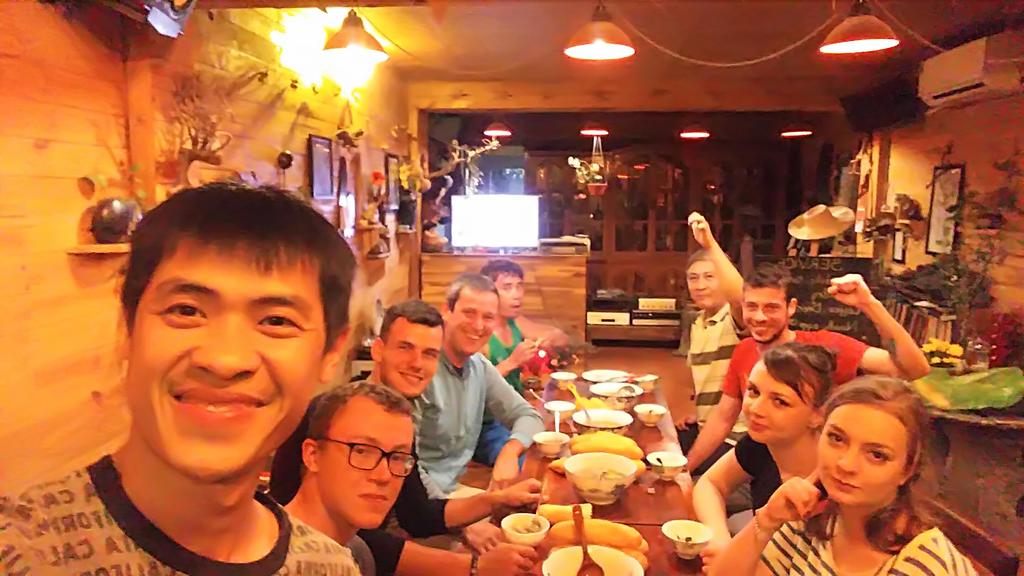 Hollow homestay Quy Nhon is one of the most beautiful and cheapest homestays in Quy Nhon. When staying here, visitors will be able to rest in vintage-style rooms, use services at affordable prices and hear interesting stories about the "sea city".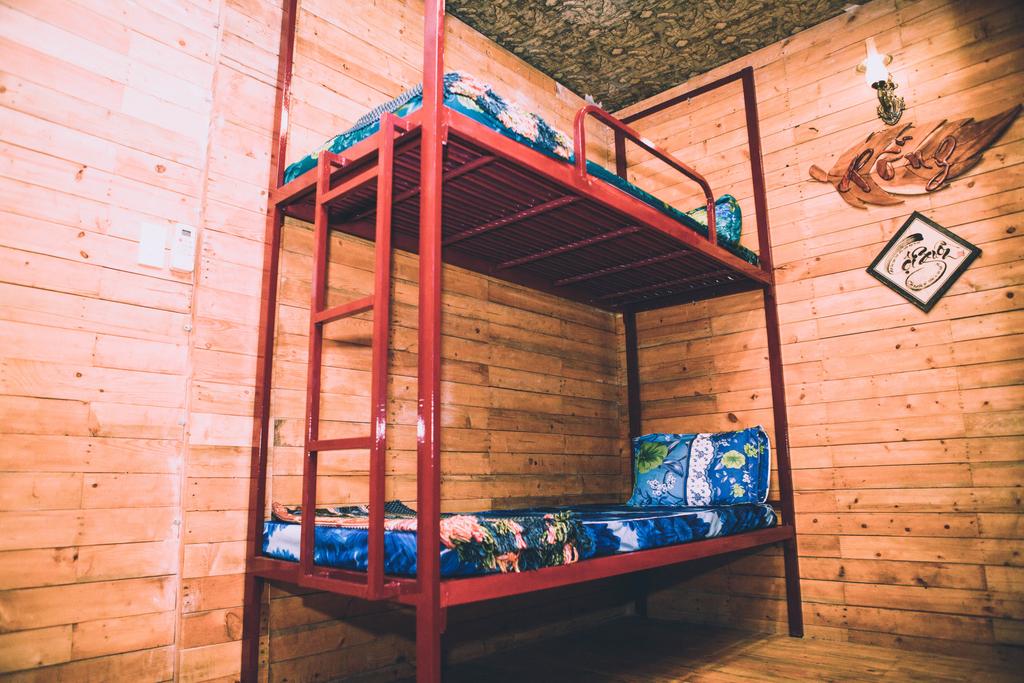 Trong Homestay is specially designed with all rooms made of wood, decorated in a classic style, a little bit old-fashioned. For those who have a nostalgic soul, you can find old things here such as ceramic vases, radios… Every time we enter this place, we seem to forget all the stress and fatigue of life. life, instead of peace and joy.
9

Cat homestay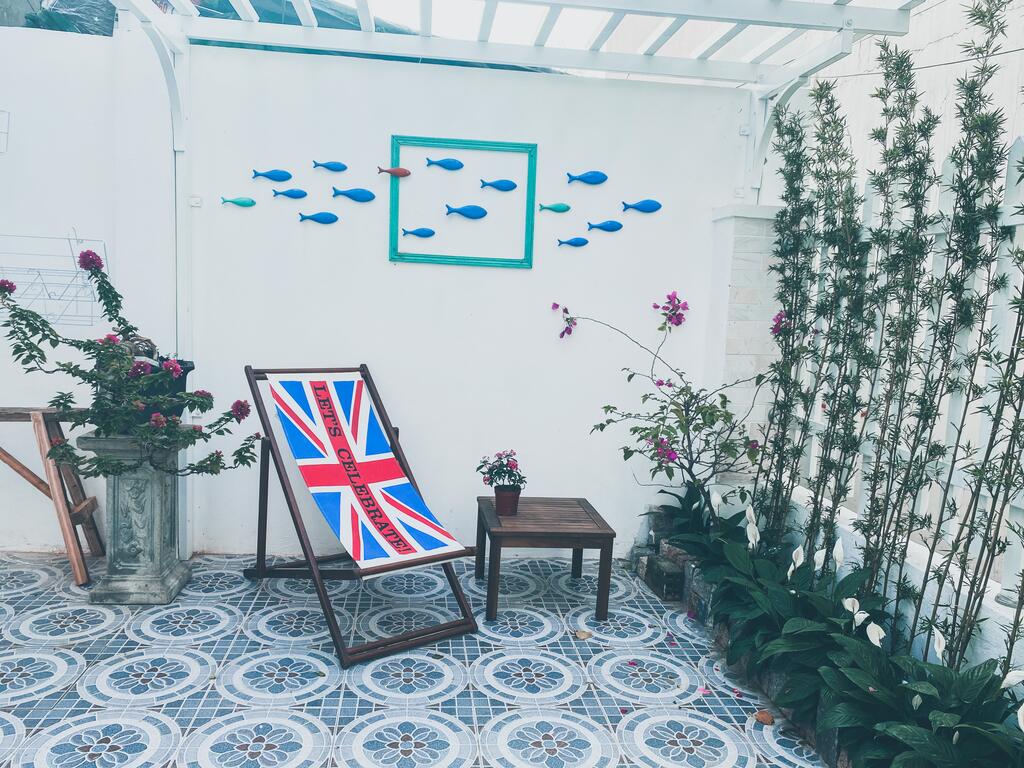 Cat homestay is located in the city center, on Xuan Dieu street with the most lovely and romantic view in this beautiful city. You only need a little time to be able to go to Quy Nhon beach to immerse yourself in the cool, blue water with your friends and have fun on this smooth sand.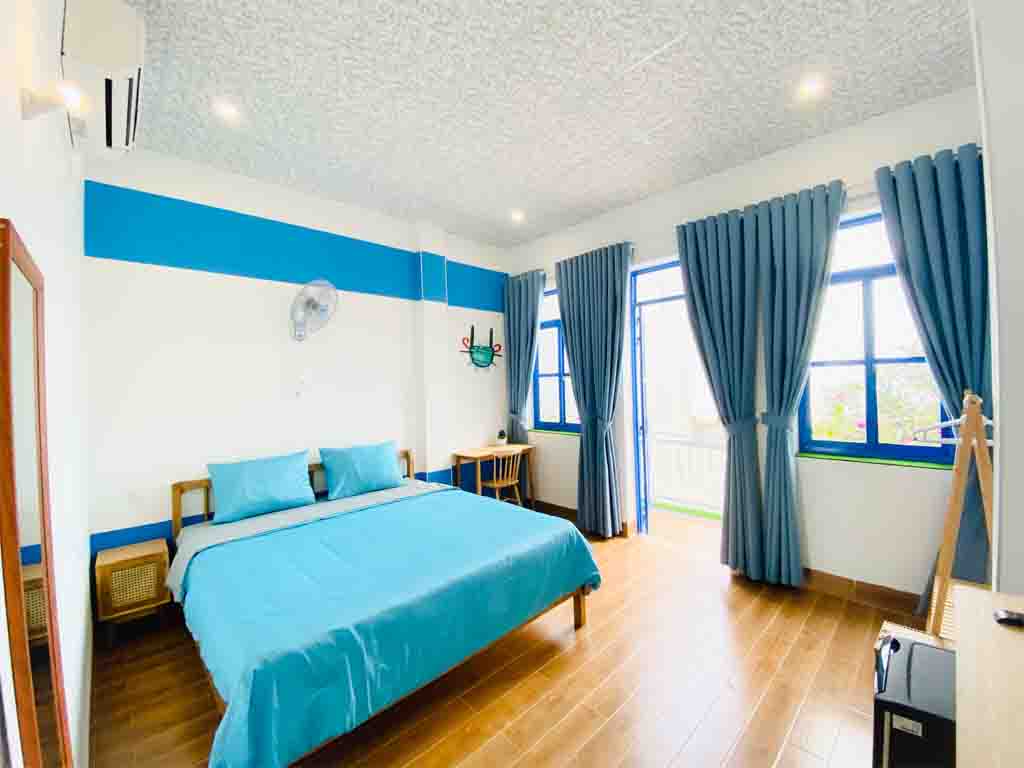 It is a place reserved for you to rest, relax, listen to music, read books… at any time. The room is equipped with comfortable equipment, has a cool balcony with a view overlooking the windy Quy Nhon sea. Homestay has a large yard with tables and chairs for 10-15 people, so you can organize BBQ parties with fresh seafood with friends and relatives.
10

Sue house station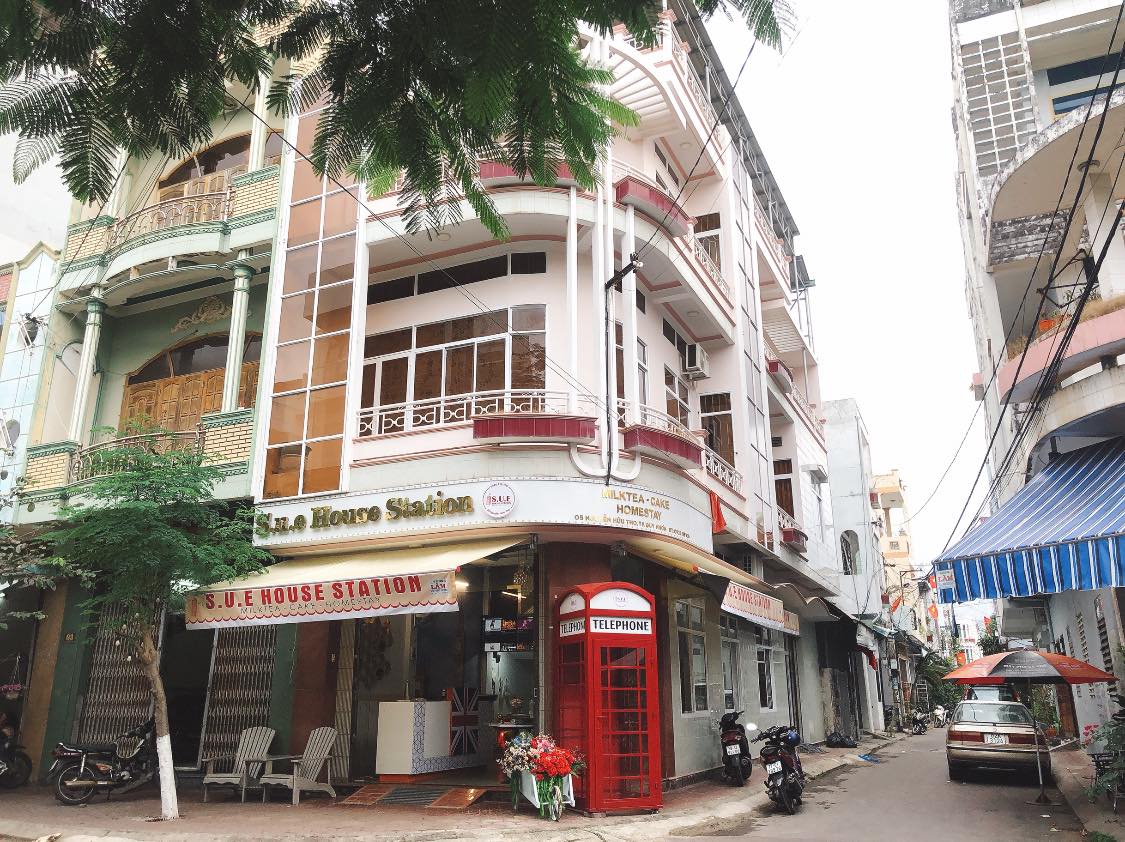 Sue house station is located in the heart of Quy Nhon city with sea view and square. You are just a few steps from the sea, you can choose to enjoy the sea air or go around and experience a variety of dining and entertainment services.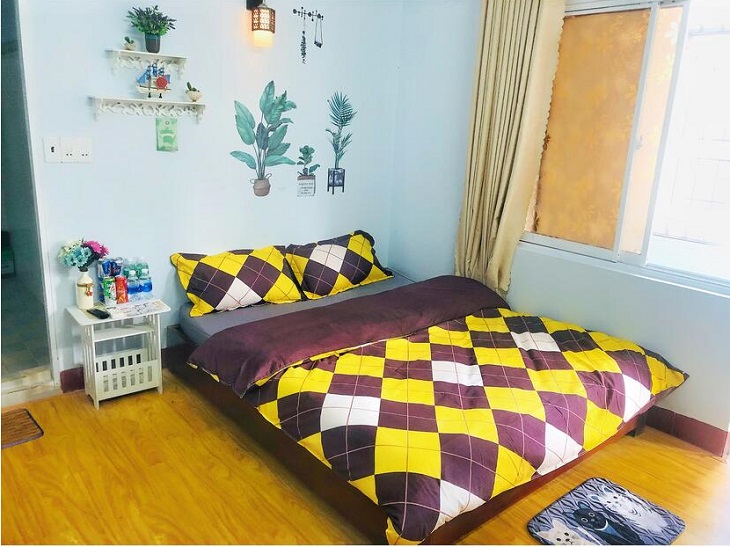 Homestay also has many trees, so the space is always airy and cool. Spacious bedroom with full amenities, enough to satisfy all travelers. Each interior space with subtle colors to the sea view right near the homestay can also become the background for each of your selfies.
Check out Dien May XANH's business photography sticks at good prices for great travel experiences!
Here are the Top 10 most beautiful homestay places in Quy Nhon, you must definitely visit, everyone consult and share!