1

Cosmetics

Here are the indispensable cosmetics in your travels:
| | | |
| --- | --- | --- |
| Type | Uses | Note |
| Makeup | Helps you to increase your confidence, conceal imperfections and make your face more radiant. At the same time, makeup also creates your own style and attracts all eyes. | Should choose to buy makeup products in sets so that the carrying is both compact and complete. |
| Sunscreen | Helps you protect your skin from UV rays, helping to avoid skin burns caused by sunburn. | It is necessary to use sunscreen 30 minutes before going outside for the cream to work properly. |
| Perfume/Bodymist | Outdoor activities while traveling make it easy to sweat, causing strong body odor. Perfume or bodymist helps you stay smelling fresh when you go out. | Should bring small size to save bag space and can bring on the plane. |
| Cleansing | Helps you clean dirt as well as makeup remover on your face after a long day of going out. | Should wear small size. |
| Cleanser | Deep cleansing from the inside of the face. | This is an extremely important facial cleanser you must carry. |
| Skin care set (serum, cream, …) | When traveling, you often wear makeup all day and your face is constantly exposed to outdoor dirt, so you must provide enough nutrients for your skin to keep it healthy. | Bring a small size to make the suitcase lighter. |
| Dry shampoo | Helps you to clean and give volume to your hair without having to wash your hair with water. | Should only be used on the upper part (hairline) to avoid hardening of the entire hair. |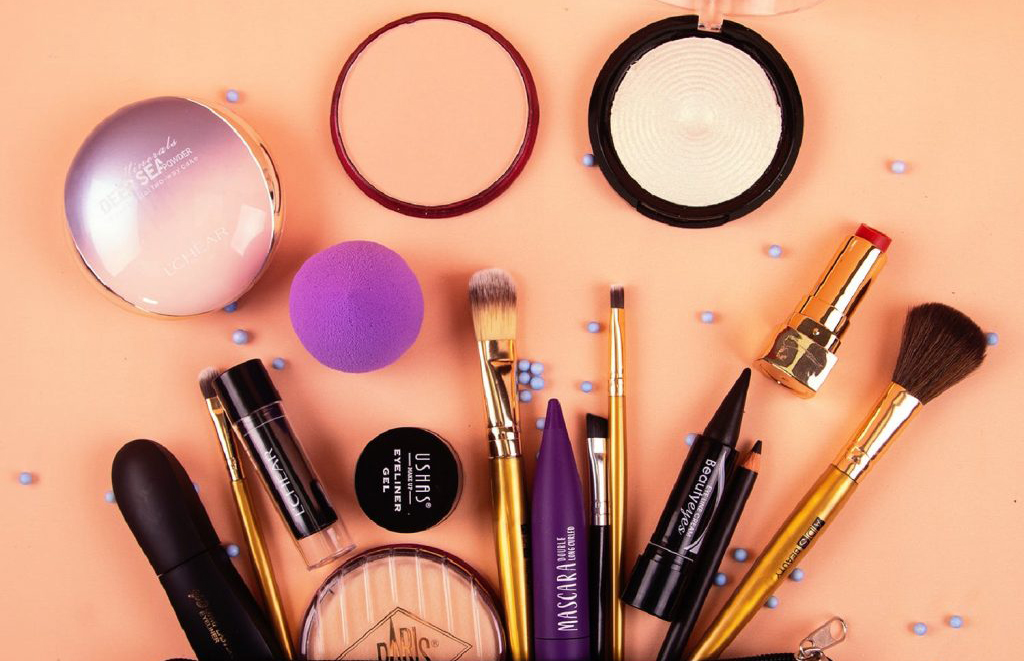 2

Skin care devices

When traveling, you are required to bring the following 3 items so that your facial skin is always cared for and best protected during the trip!
Face washing machine
On travel days, loads of dirt will cling to your face after a long day outdoors. It is a device that supports deep cleansing of the face. The machine helps to remove oil, dirt and massage the face, thereby helping to shrink pores and limit acne formation.
When carrying, you should store the device in a box or cloth bag to keep the device clean and avoid bumps and damage to the device. In addition, you also need to make sure the device is fully charged to not be interrupted when using it!
Face nebulizer
It has an extremely effective moisturizing effect on the skin, so it is very suitable for you to bring to tourist destinations when the climate is cold and dry. You can mist, mist your face any time you feel dry skin, oily skin or when your makeup is slowly drifting.
The machine is compact in size and extremely light in weight. Therefore, you should take this machine with you when you travel.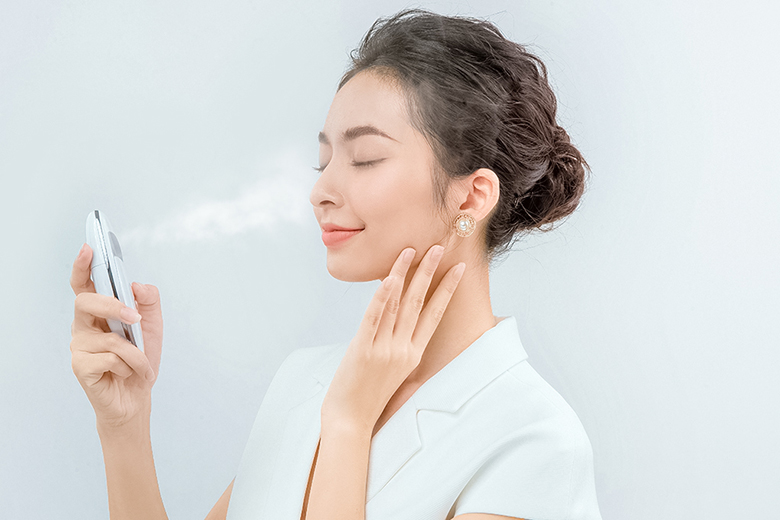 Hair styler, electric comb
help you create your own satisfactory hair models such as straightening, curling, stamping, … to change your appearance, build yourself a youthful and beautiful image during the journey. You should choose a hair styler with a compact size for easy carrying when traveling.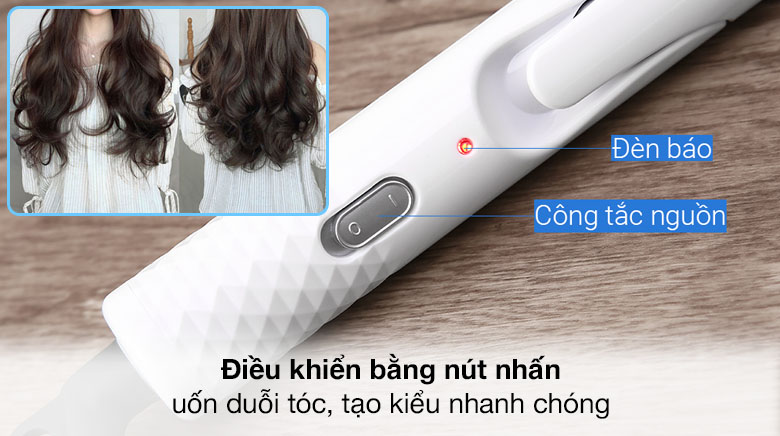 In addition to a hair styler, you can consider bringing it along as it has the same function as a hair styler.
Above are handy beauty items to bring when traveling during Tet! Hope you have a wonderful holiday with your family and loved ones!