1

Moc House Homestay

Moc House is designed simply but no less luxurious, attracting many tourists by the rustic and honest in each room. With the main color tones of fawn, warm white and designed with very rustic and simple wooden decorations, it has brought customers a feeling of peace and relaxation while staying here.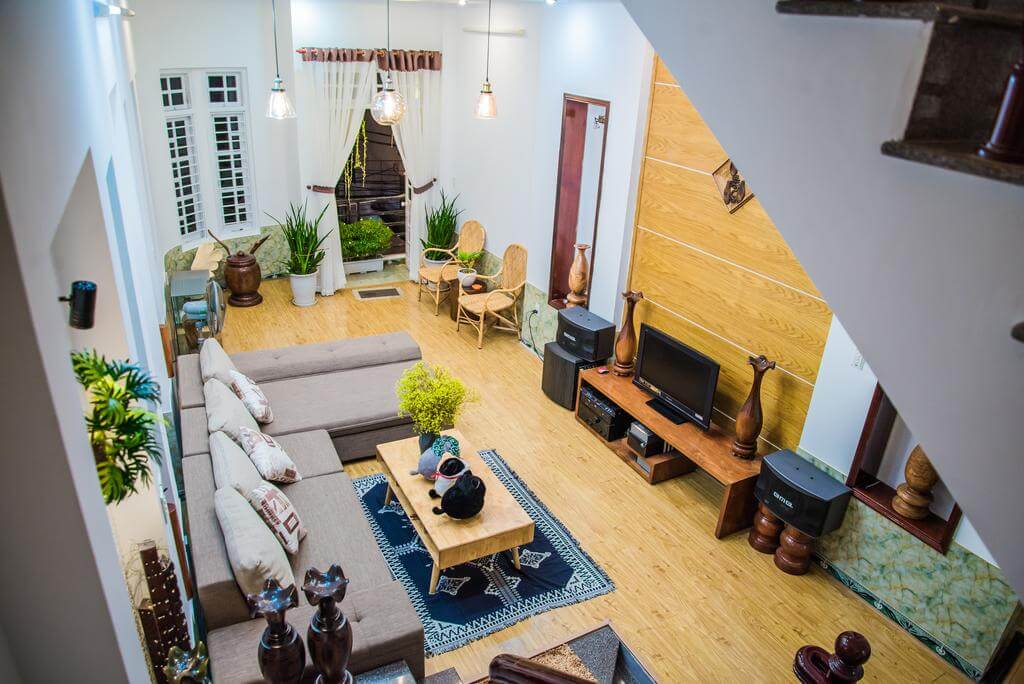 Homestay has many different types of rooms, suitable for each object and customer model, including rooms for families, groups of friends, lovers or individuals: Tiny private room, Tranquil room, Muse private room ,… Each room has full facilities to serve the needs of customers, always ensuring that customer satisfaction comes first.
The location here is extremely convenient and close to the center so you can easily move anywhere you want. Homestay is also very close to famous tourist attractions such as Dragon Bridge, Da Nang International Airport, My Khe Beach and many other famous places.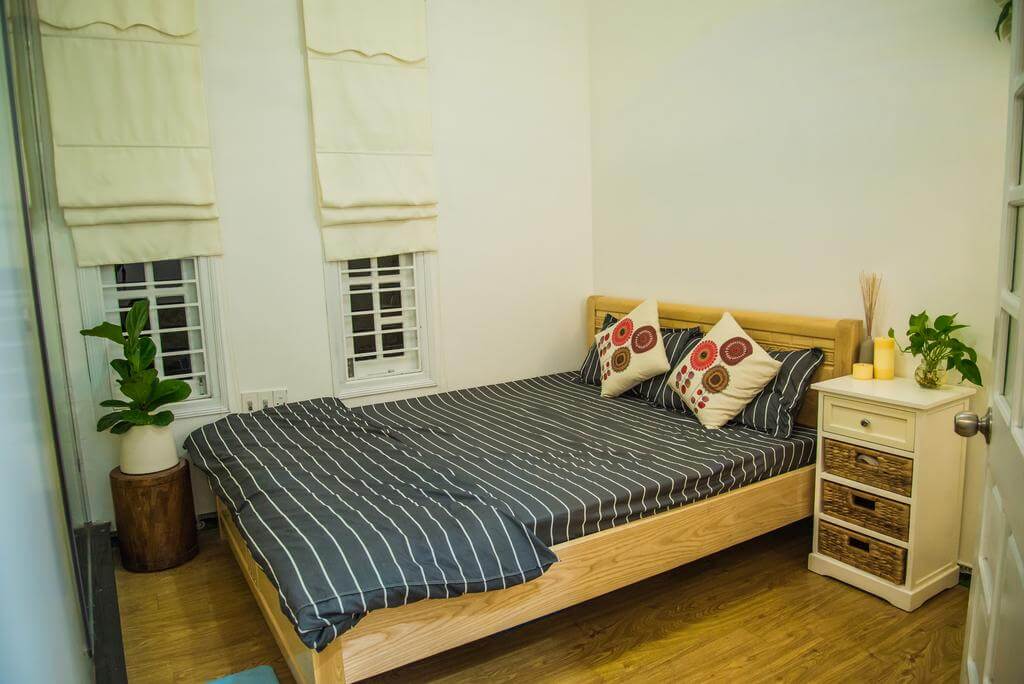 2

Homestay 1986

1986 Homestay is located right next to the Han River with a nice and cool river view, with a coffee shop in front of the house. Every detail makes every corner of Homestay become a highlight. Both adorable and friendly, yet sophisticated. You will be immersed in a space decorated in a nostalgic Cong Cafe style in the early years of the renovation period, 1986.
Homestay has a simple, close, warm , nostalgic style, owns a beautiful view of the Han River at an affordable price. Therefore, it attracts a lot of tourists. 1986 has many different types of rooms for you to choose from.
A special feature of 1986 Homestay Danang must be mentioned that the entire terrace area on the 3rd floor is spacious and airy , promising to be a great destination for visitors.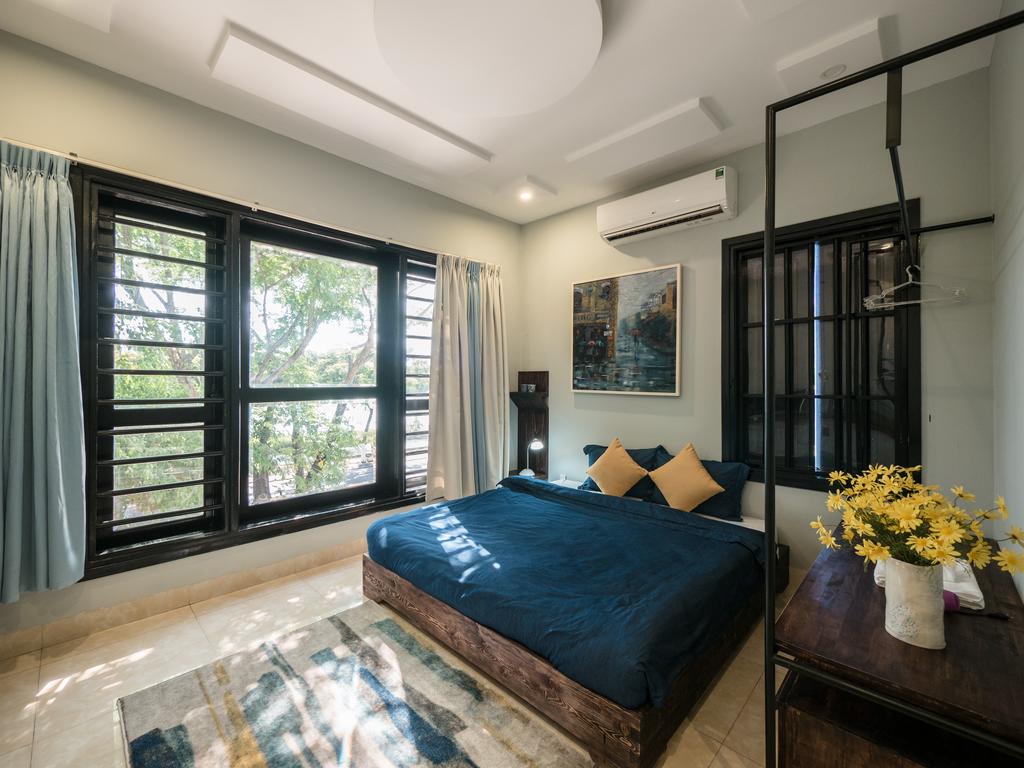 3

Memory Hostel

Memory Hostel has a nostalgic style, combining tradition and modernity . The nostalgic architecture is maximally expressed through the multi-patterned floral tile background, the furniture such as the cement washbasin, the wooden bathroom floor and the seemingly impossible decorations. found in modern times.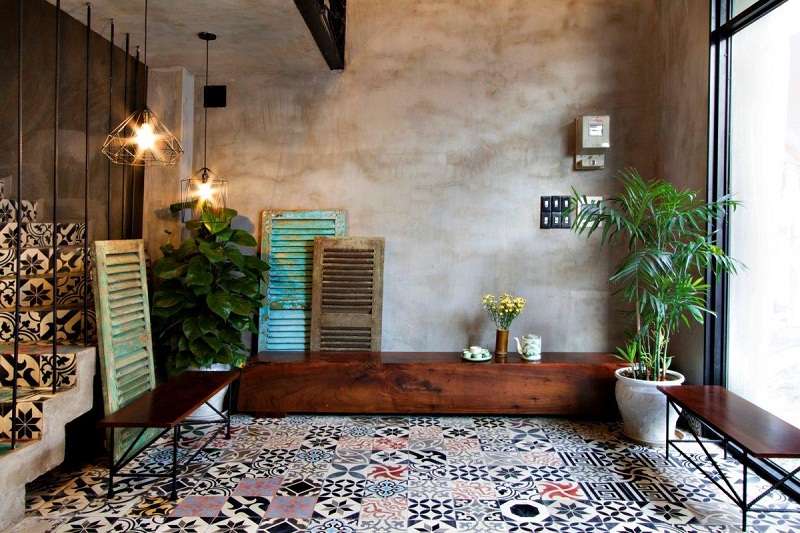 Hostel will have many types of rooms for you to choose from and each room will have a different design. Homestay has a nostalgic architecture that is shown to the fullest extent through a background of brick and flowers with many textures.
The design style of Memory Hostel is inspired by the Cham Pa architectural style with the use of baked bricks as the main material.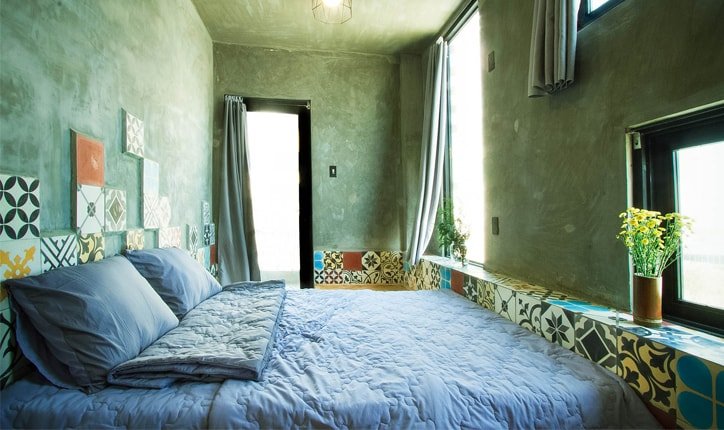 4

Hanigo Homestay

Hanigo owns a beautiful design, with many extreme virtual living angles for you to freely take beautiful pictures, located on a quiet road a few minutes walk from the sea. Bringing you a feeling of peace , away from the hustle and bustle of the city. The house is designed with materials close to nature, taking advantage of the old abandoned door, bringing it back with a new color.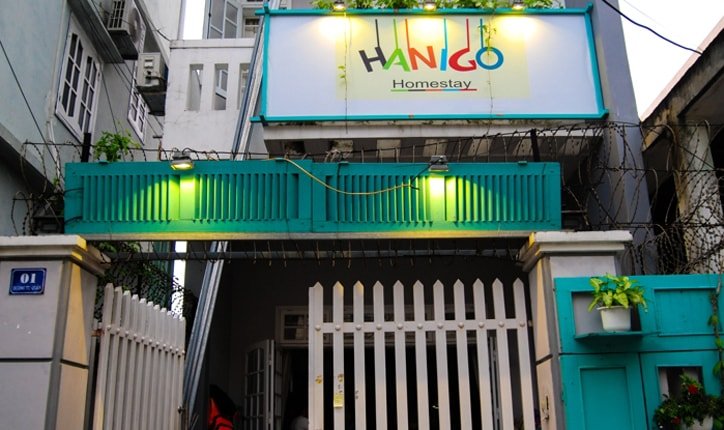 Hanigo means " Good night my dear friend " is a combination of two English words hani means "honey" and go means "goodnight". Not only beautifully designed, homestay also makes you feel close and friendly like at home. In addition, the service quality and rooms here are very good and clean.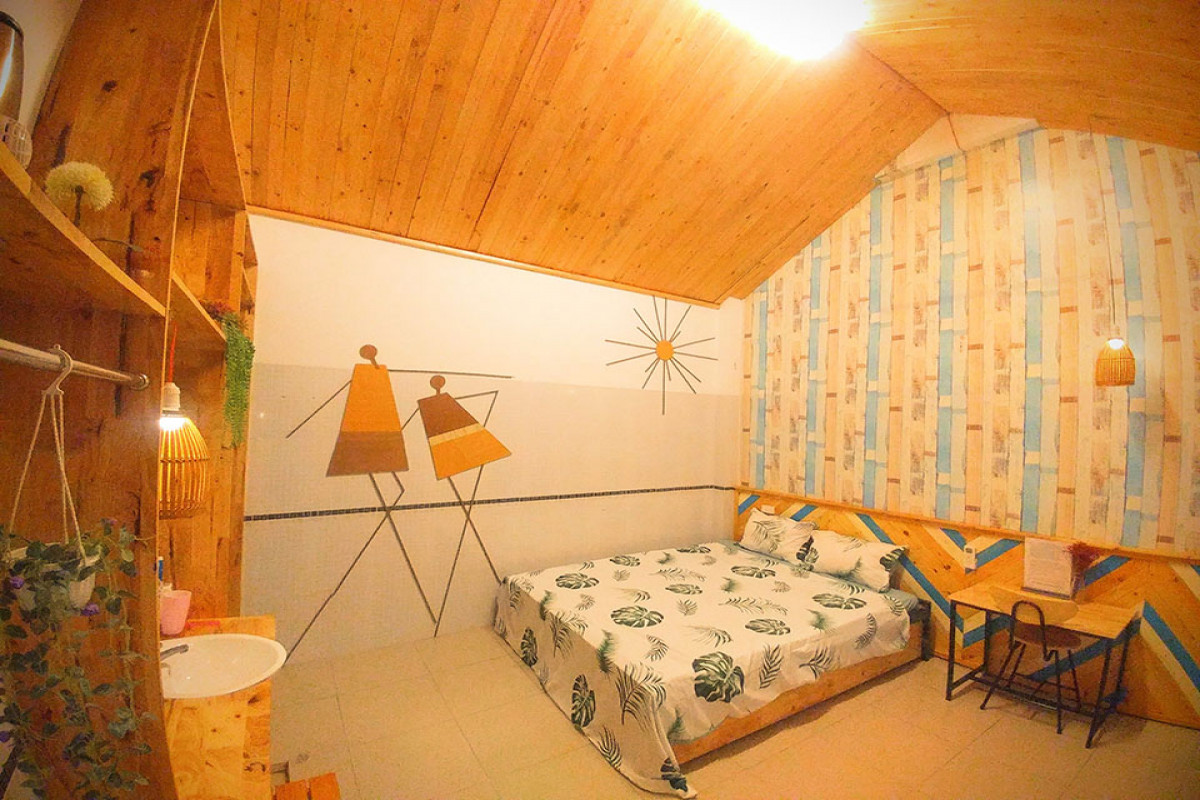 5

Little Flowers

Little Flowers is located in a very convenient location with famous places of Da Nang, less than 2 minutes walk from the Han River bank, located peacefully in the heart of the busy city. Homestay is a villa designed in European modern Vintage style . Therefore, it has melted the hearts of many tourists and young people when coming to Da Nang.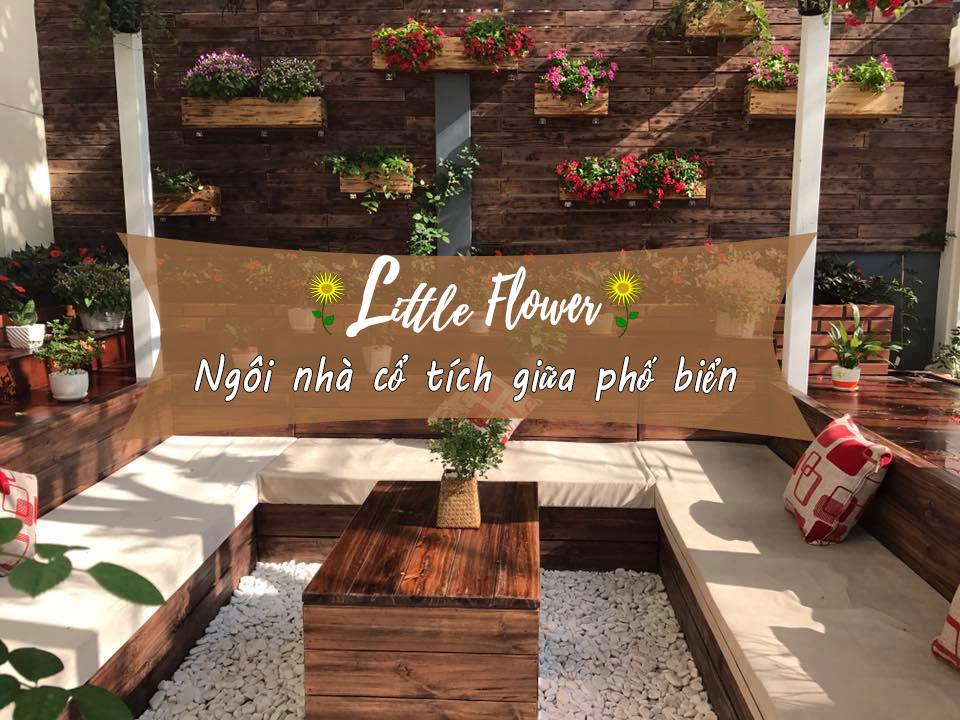 The name of the room is also named after the European flowers such as Olivia, Heritage, Spirit of Freedom, etc. The villa that from the fence, the entertainment garden, or the balcony to the living room and bedroom are all named after the homeowner. filled with fresh green flowers and sunlight.
Homestay is not only a natural space filled with flowers and leaves, but also a reasonable layout without dead corners in the house.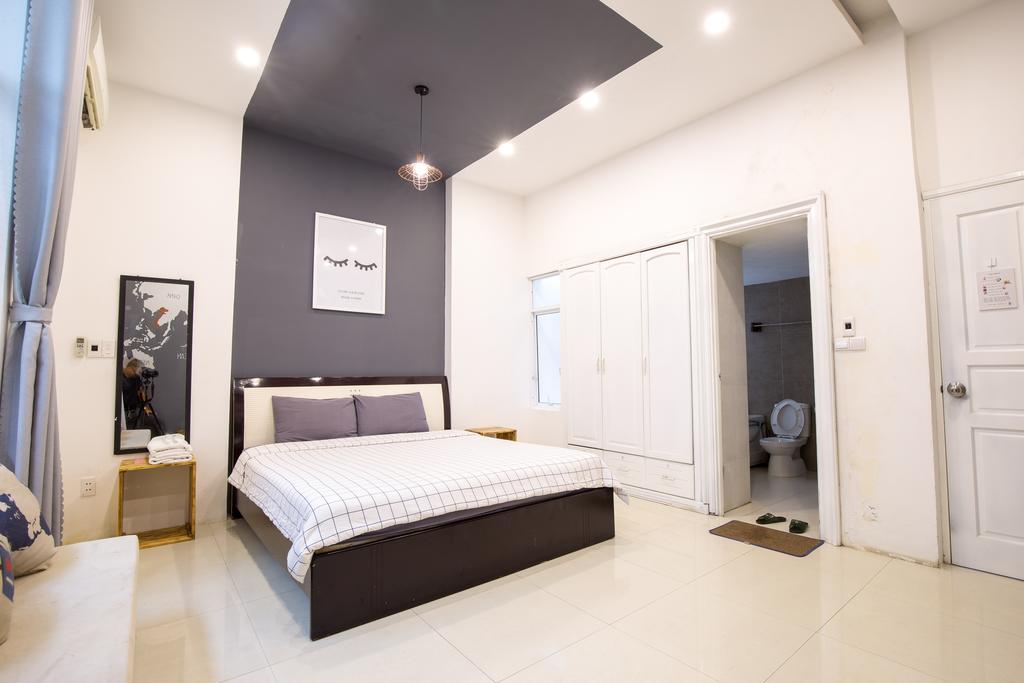 6

VitaminSea Swimwear

VitaminSea Swimwear is less than 1 km from Alexandre Yersin Museum and a 12-minute walk from Nha Trang Center Shopping Mall. From the homestay to the beach it takes about 2 minutes. About 10 minutes to go to Dragon Bridge and Han River. Homestay is also located on the route to Hoi An. All guest rooms at the hostel are fitted with a private bathroom with a shower.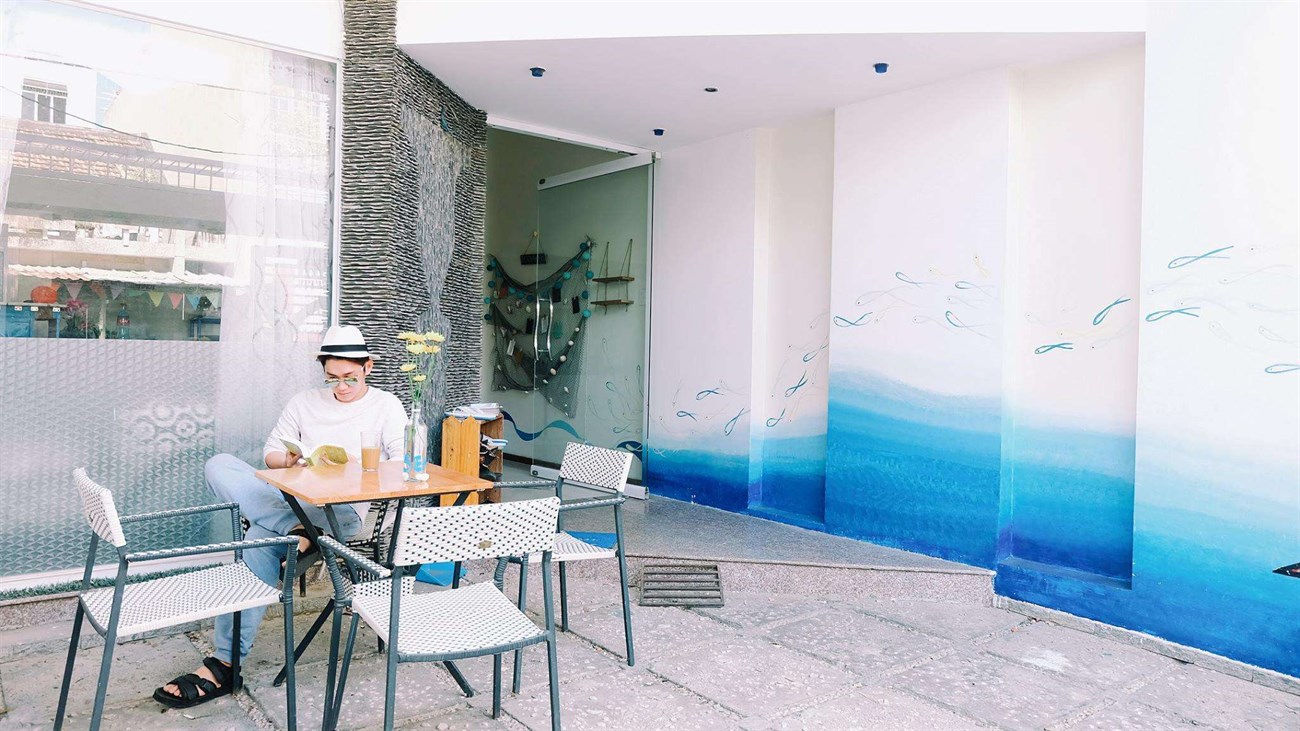 This place promises to be a stopover for you to recharge, so that the trip is always interesting and fun like the name of the homestay. Homestay has 2 dorm rooms with 6 and 4 beds, rooms with doors facing the balcony to receive natural light. From here, the view of the sunset is also great.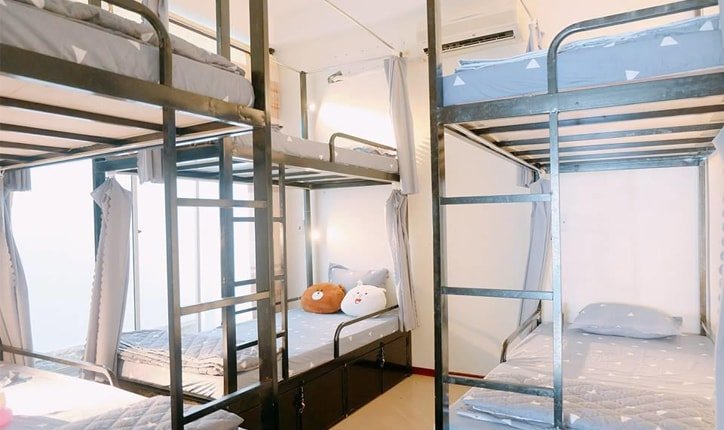 7

Rose Homestay

Rose is a cheap and quality homestay, close to the sea view, so it is very popular with many tourists near and far when traveling to Da Nang. It only takes you 5 minutes to walk to the two most beautiful beaches in the city (My Khe and Pham Van Dong). Rose Da Nang includes many types of rooms for visitors to choose from, from couple rooms, family rooms to group rooms.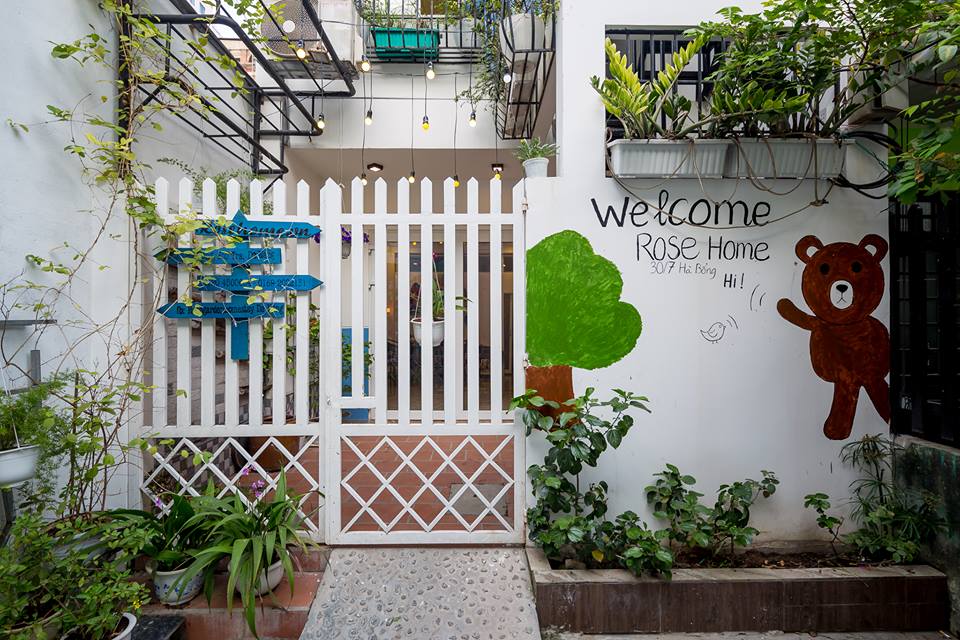 Each room is very reasonably priced and affordable. Homestay provides you with full facilities and has a shared kitchen where you can freely go to the kitchen and organize a party for your whole family. Or you can also book a homestay's BBQ party. True to the name of the homestay is Rose, so the landlord has planted a lot of flowers so you can live virtual freely.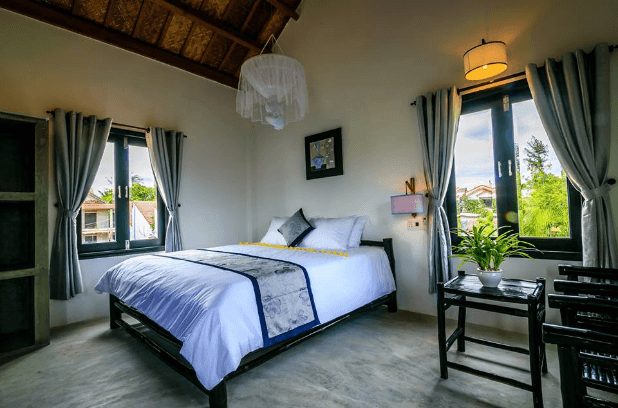 8

Packo Hostel

Packo Hostel owns a unique and impressive design from old containers . This is a place that is loved by many young people when coming to Da Nang, certainly not to be missed this "genuine" homestay. Besides, the homestay also has enough modern facilities to meet all the needs of tourists.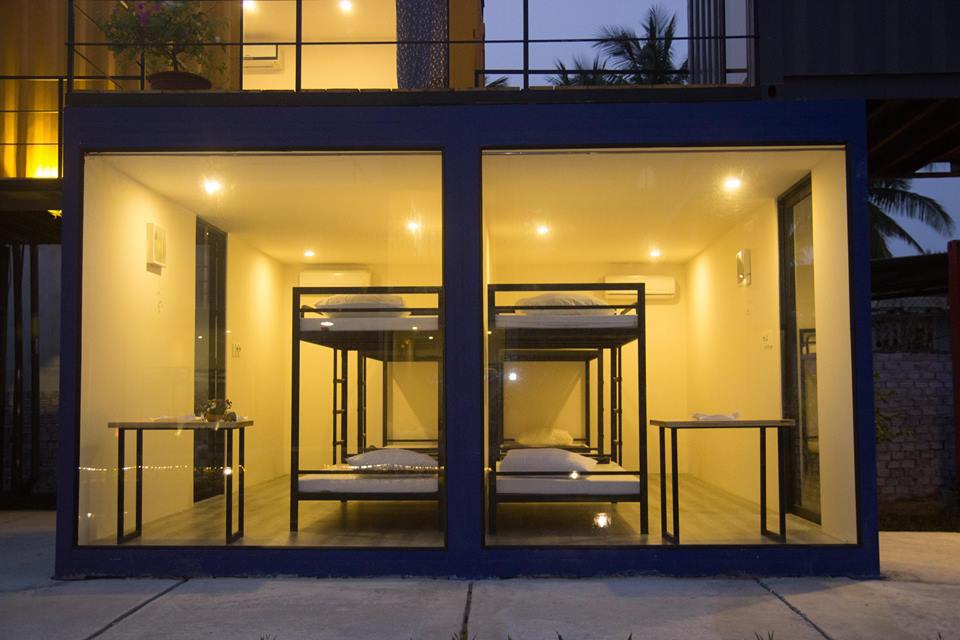 The homestay space is comfortable and fresh because the owners have used materials for heat insulation, soundproofing and convenient solar energy. Hostel is both convenient for tourists to enjoy the scenery even while staying in the room, while also feeling close to nature . Visitors will be able to sleep in container bungalows painted in lovely colors such as red, yellow, white and blue.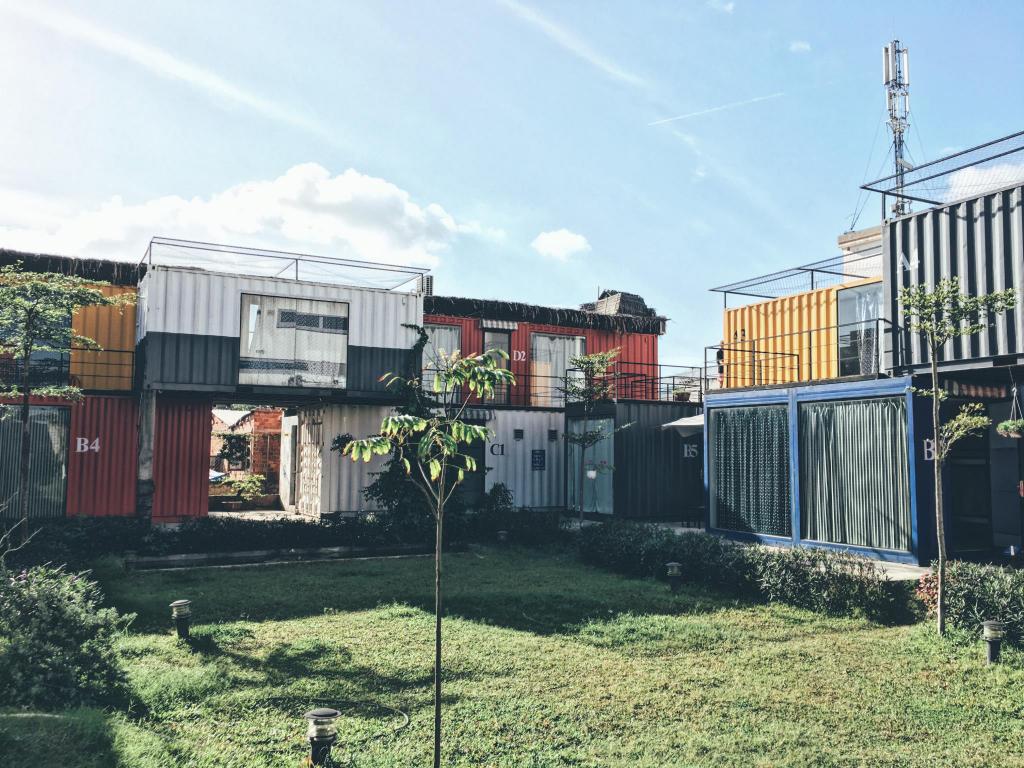 9

Posiki: Dorm & Cafe

Posiki Dorm has a reasonable price near the center, there are different types of rooms from collective to individual. The room for 4 people for the family has a slightly high price of about 500,000 VND – 700,000 VND for a family of 5. Homestay is located on Tran Phu street, easy to move to nearby tourist attractions.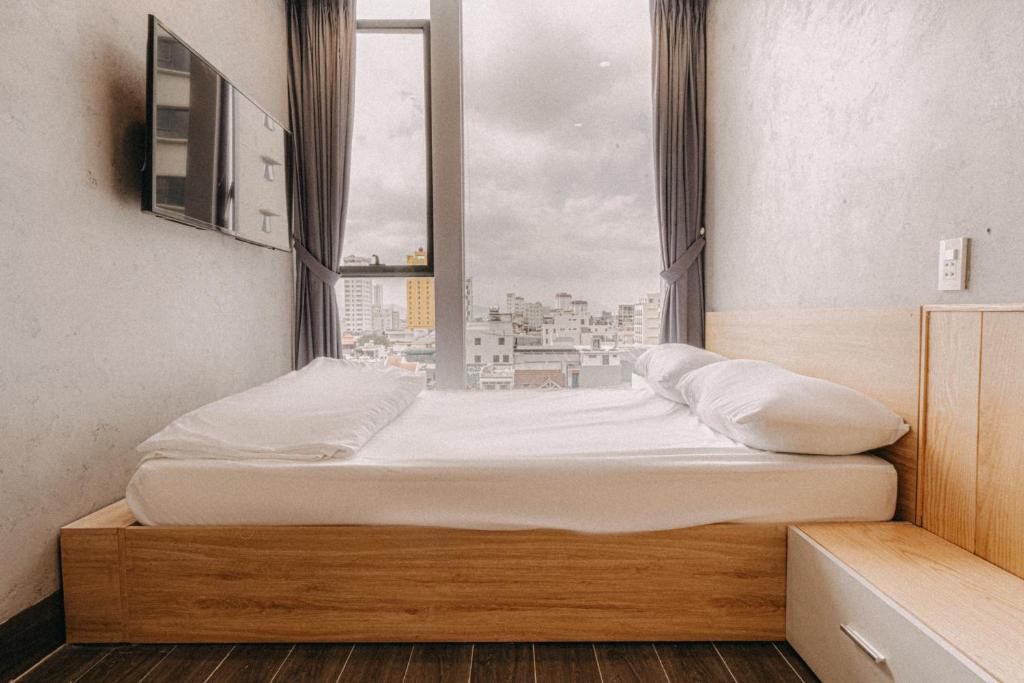 Besides, the homestay also has modern facilities, clean and comfortable rooms , enthusiastic and hospitable staff. Posiki Dorm has hotel-standard family rooms to large dorm rooms for groups of 6 to 50 people , most of which have beautiful views of the city, the Han River and the Dragon Bridge.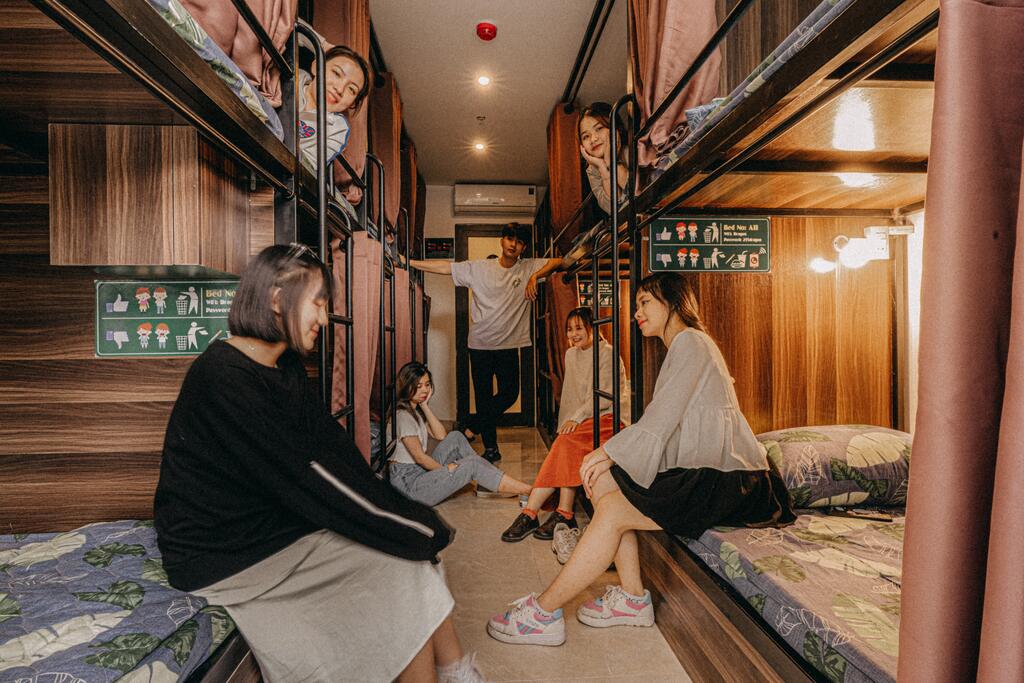 10

Wings House

Wings House is located in the center of Da Nang city, 2.2 km from Thanh Binh beach, 2.7 km from Cham museum. Has a convenient location for moving and sightseeing around the city. This place is also quite close to the commercial center, Love Lock Bridge and the airport to help visitors be flexible in the travel process.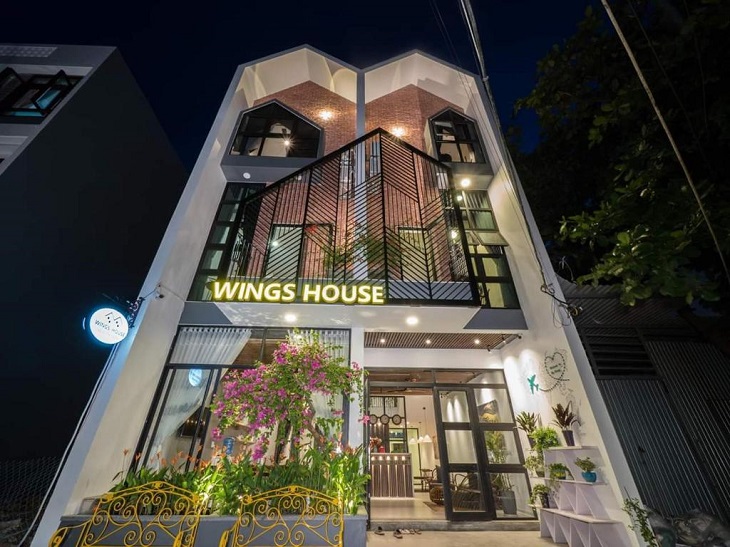 Homestay is designed in a modern style , with mainly yellow – gray – white tones to harmonize, delicate, luxurious and creative. With this design, it has captivated tourists from all over the world by the beauty and style of this place.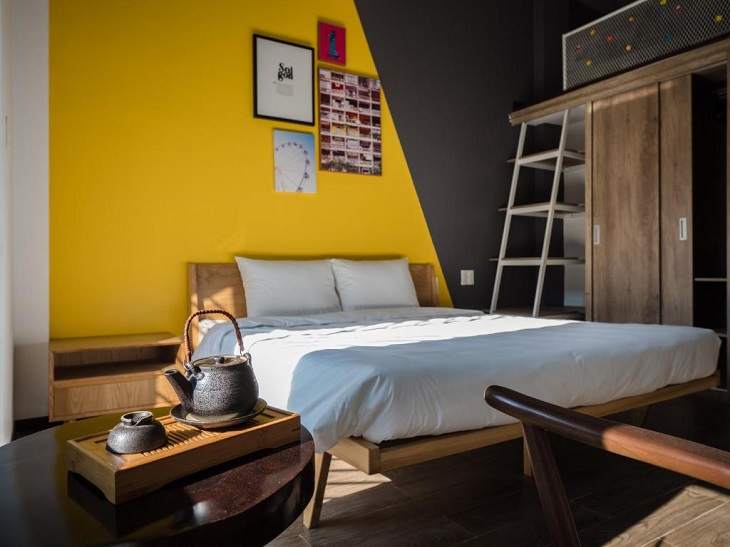 Wings House 's rooms are fully equipped to help maximize comfort for guests. It also has a terrace to help guests relax and comfort at night with warm, soothing cups of tea. In addition, the homestay also has a car rental service for tourists more convenient.
Check out Dien May XANH's business photography sticks at good prices for great travel experiences!
Above are the top 10 homestay places in Da Nang that are beautiful, reasonably priced and close to the center. Check it out and leave a comment below!