1

Ha Long Ginger Homestay

Although located near Bai Chay – one of the most beautiful and bustling beaches in Ha Long , what makes you extremely surprised is that the space of Ha Long Ginger Homestay is extremely quiet, which will surely bring you the most comfortable relaxing moments.
Homestay consists of a 2-storey house system with 4 spacious rooms. In addition, the homestay also has a spacious garden for BBQ parties or birthday.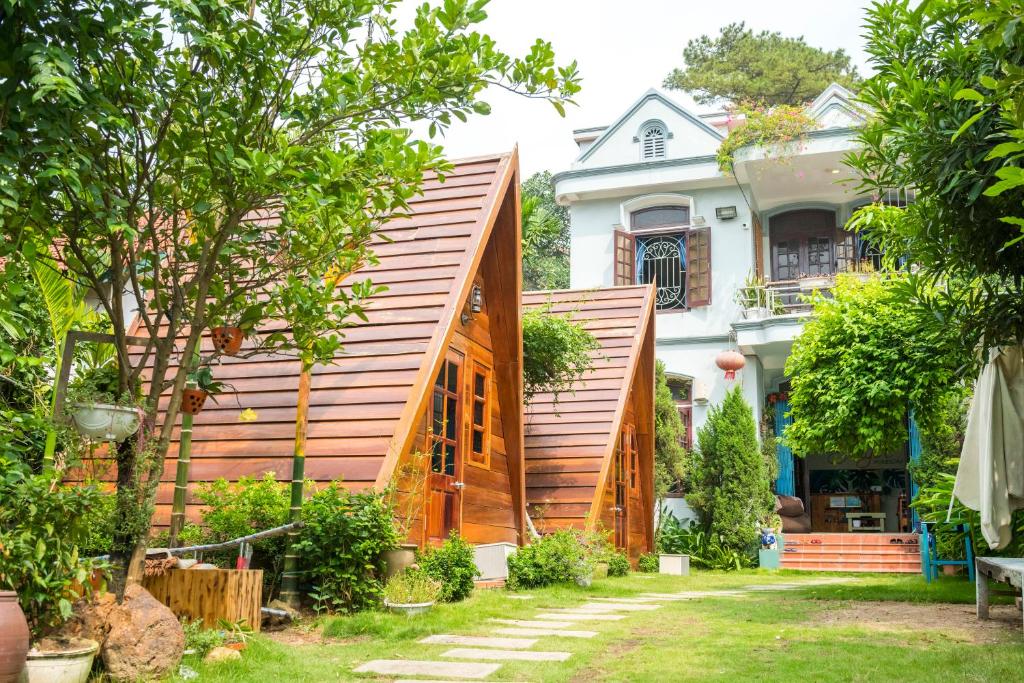 The unique feature of the homestay is that the campus has 2 more unique triangular wooden houses along with a kitchen for visitors to learn to cook. The homestay's " Ha Long cooking class " cooking class is open especially for all tourists.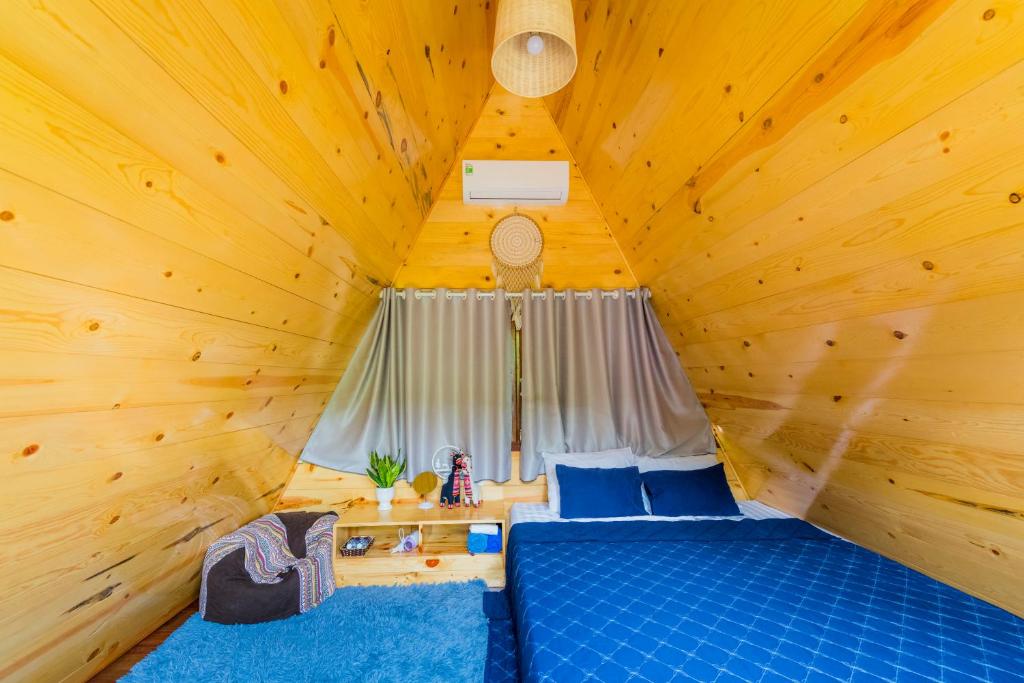 2

De Lava Homestay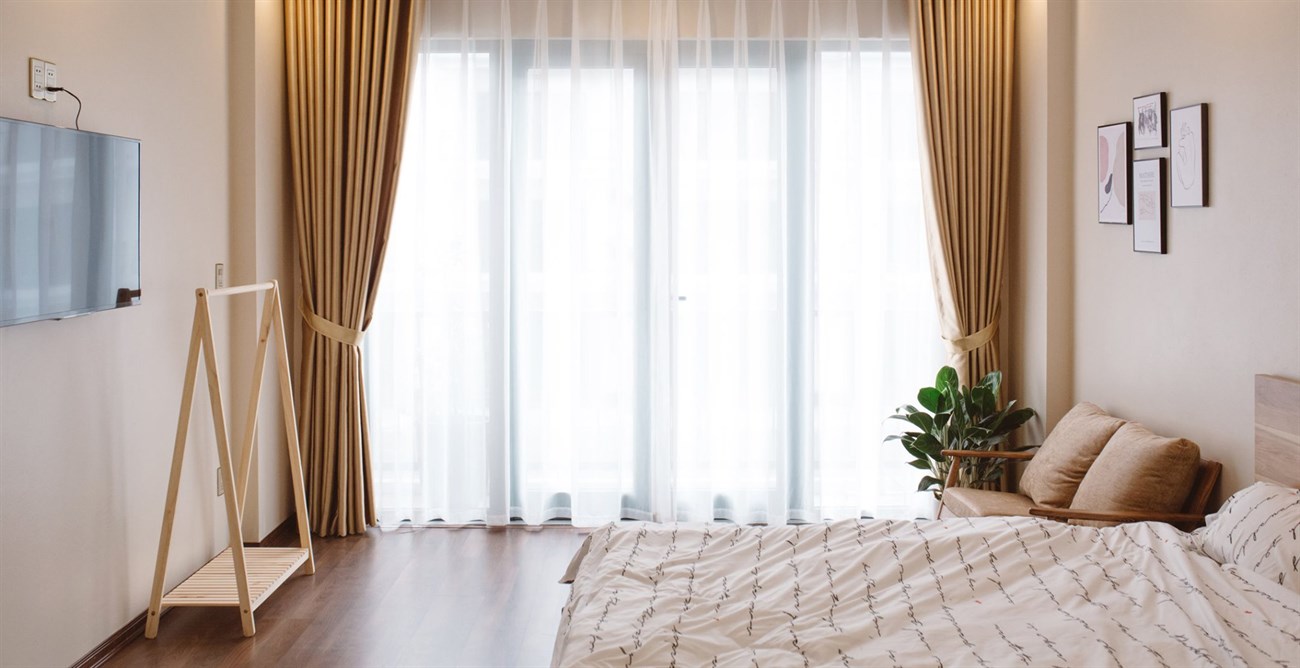 Come to De Lava Homestay , you will be immersed in the airy space with extremely delicate design, promising to be a destination that you can hardly refuse. The spacious 60 square meter space and the liberal bohemian style create a feeling of closeness and cuteness, giving you luxury and genuine photography angles.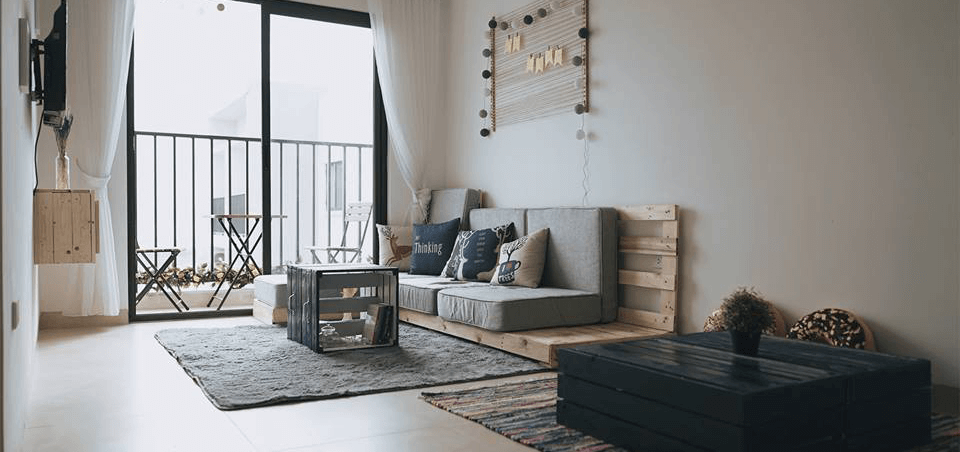 In addition, the rooms are very well-organized in decoration and furniture. From there, creating a very unique style and as a highlight to attract tourists.

3

Homestay T&N

Homestay T&N It is a destination that is very close to nature. With a very unique design of the T&N team: They take advantage of familiar containers and build 26 containers into 4 floors with 25 rooms .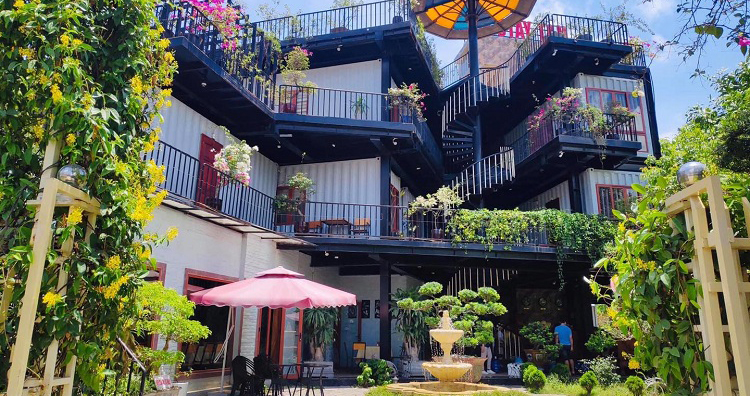 Talking about the unique point, in addition to the design structure, T&N homestay will let you admire the space of the house wrapped in flowers, creating a harmony between people and nature. In addition, we also have to mention the shimmering, fanciful and extremely romantic space of the homestay at night.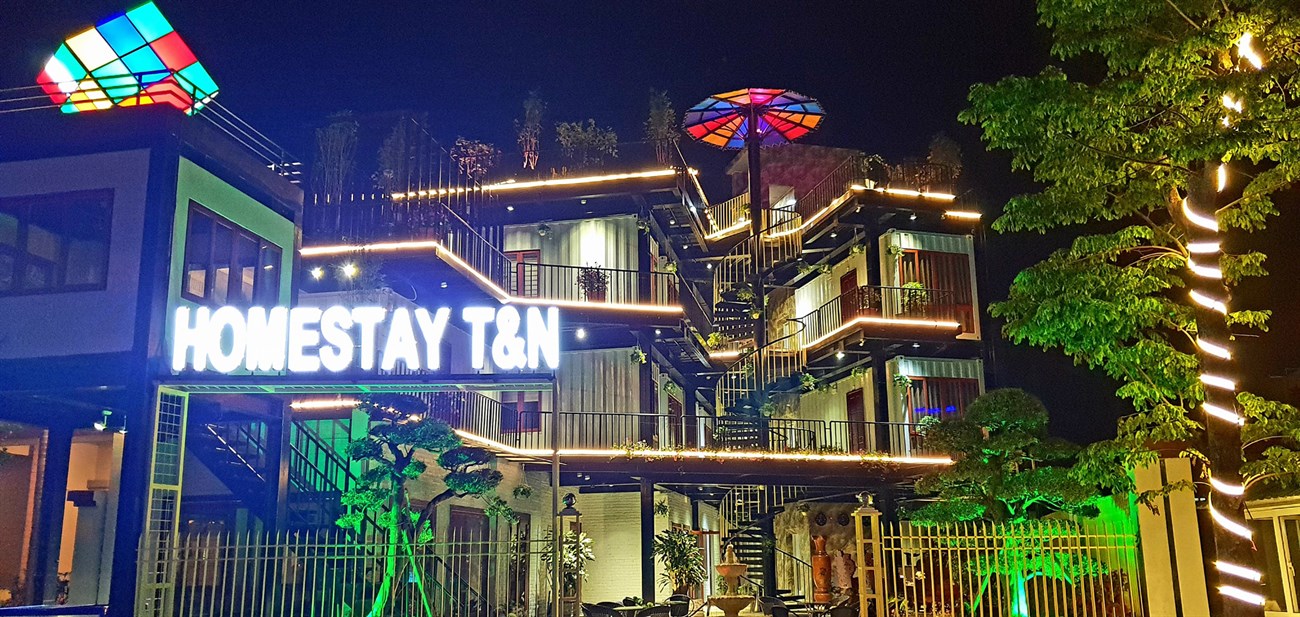 In addition, the favorite place here is the terrace – where you can hold a barbecue here.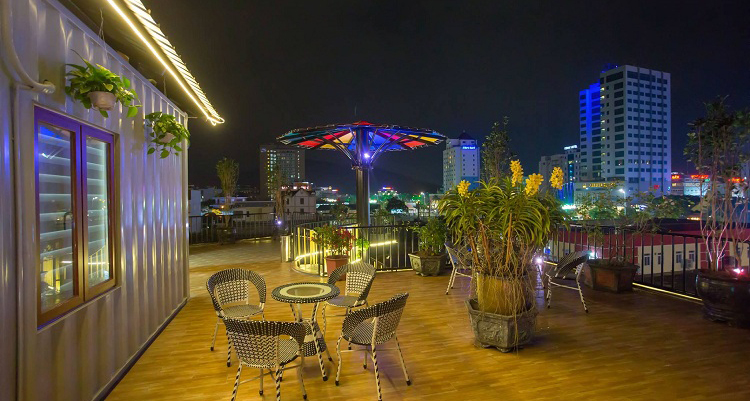 4

Samba Homestay

Samba Homestay Apartment promises to be one of suitable stop for you when visiting this famous tourist city. When renting the whole apartment, it will include a full package of 1 bedroom, living room, kitchen and bathroom.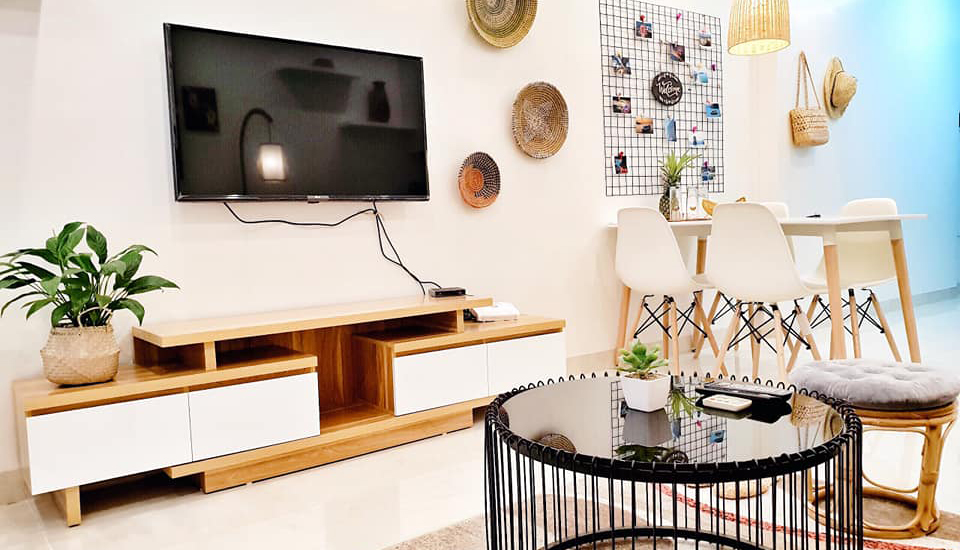 Renting the whole apartment will bring a lot of conveniences, especially for family trips because it will create a private and separate space to help you have the most comfortable moments with your family.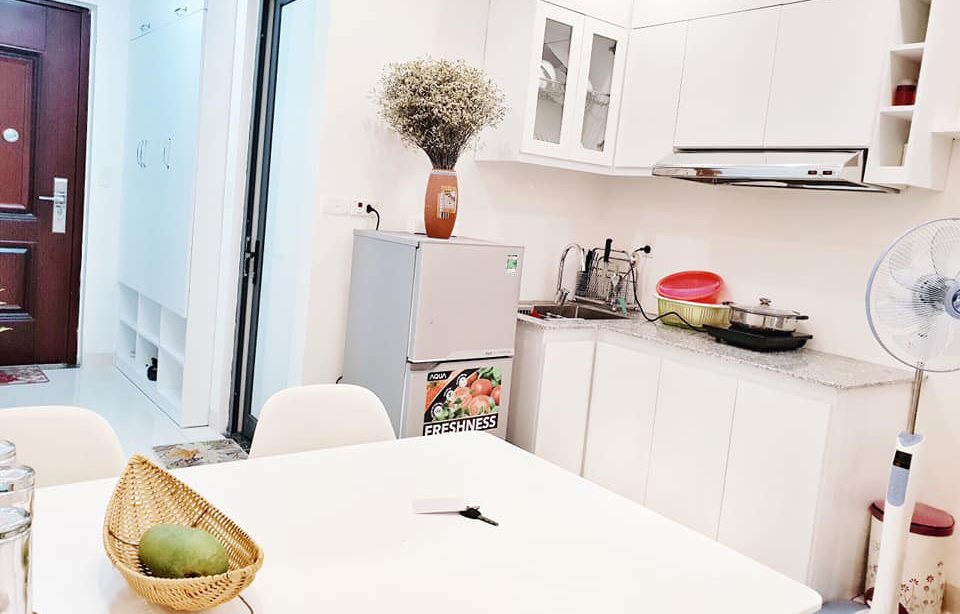 The apartment is decorated in a gentle and lovely style with very clever and delicate arrangements of utensils and interior decorations. In addition, Samba homestay also has an airy balcony that can watch the blue sea from afar.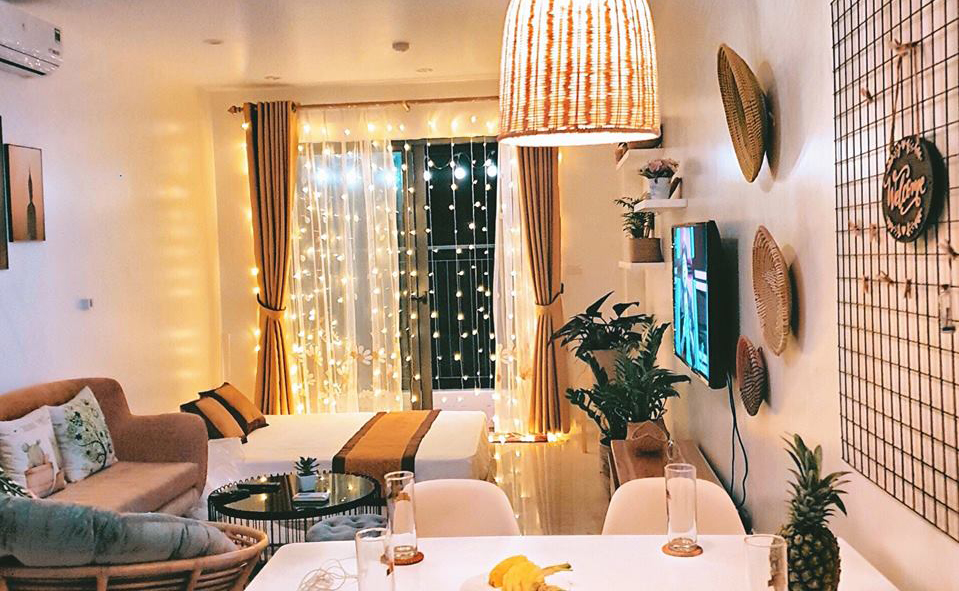 5

Ha Long Ecolodge

If you feel tired and want to temporarily leave the bustling city to immerse yourself in nature, then Ha Long Ecolodge It would be the perfect place. Here, the gardens are planted with a lot of trees, which contributes to making the space here more green and pleasant than ever!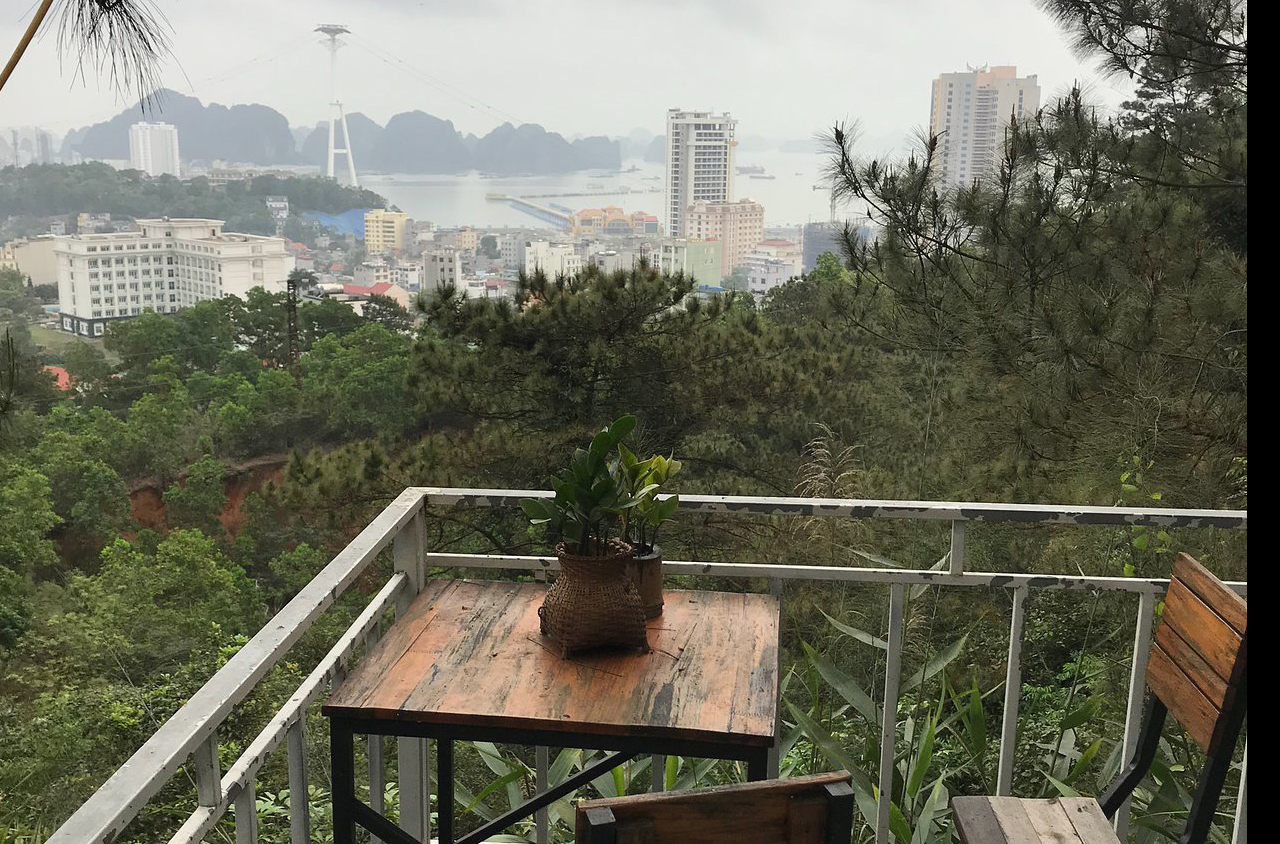 The special feature of this homestay is located quite far from the city center and quietly located between the wild mountains of Ha Long , the homestay is designed in the style of the Northwest stilt house and the Central Highlands communal house creating the space. both cozy and very peaceful that we can hardly find anywhere else.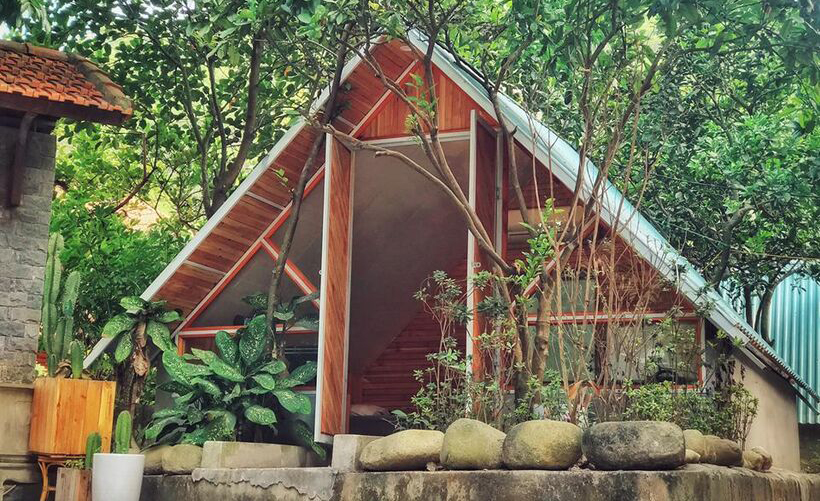 In addition, the interior layout of the homestay is also done very carefully and carefully, leaving a good impression on tourists right from the first visit.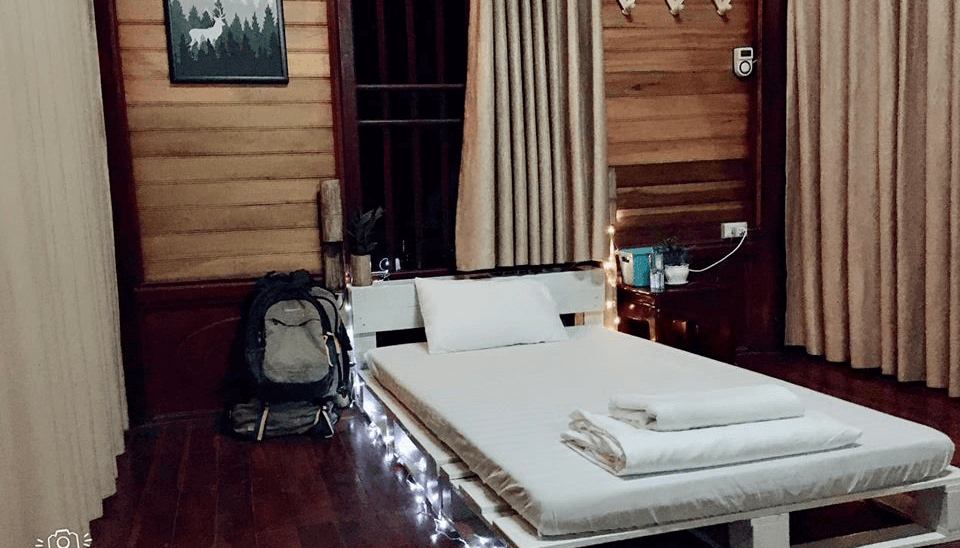 6

Otoke Chill Coffe & Homestay

Homestay owns an elegant, elegant white tone but no less trendy and modern. Otoke Chill Coffe & Homestay is also the perfect blend when hiding in the green of the fresh bay and the gentle blue of Ha Long.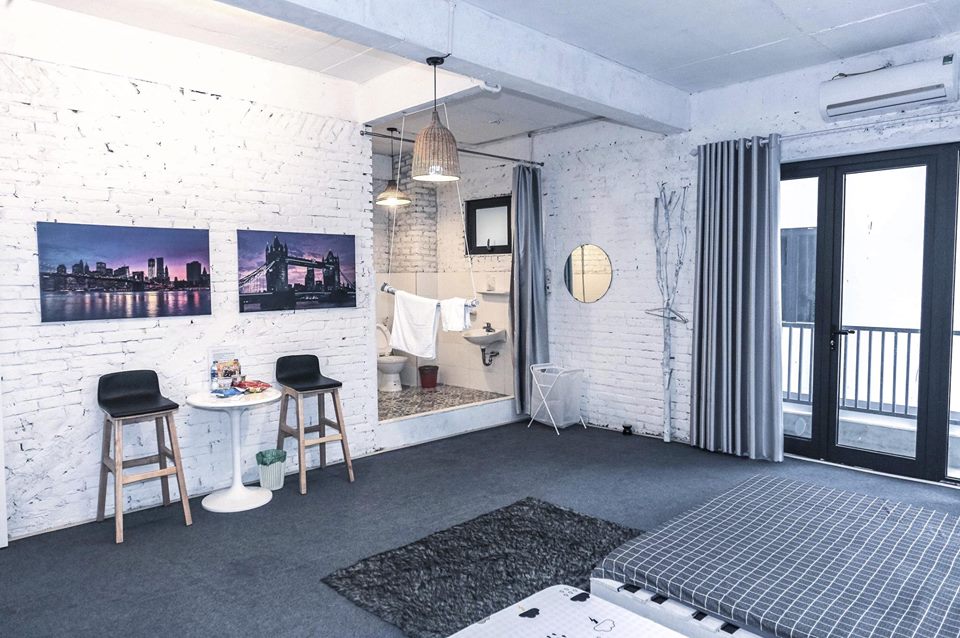 Homestay Designed with 7 separate bedrooms extremely luxurious, modern with spacious space of 30 – 50 square meters , suitable for families or groups of friends to have the best relaxing time.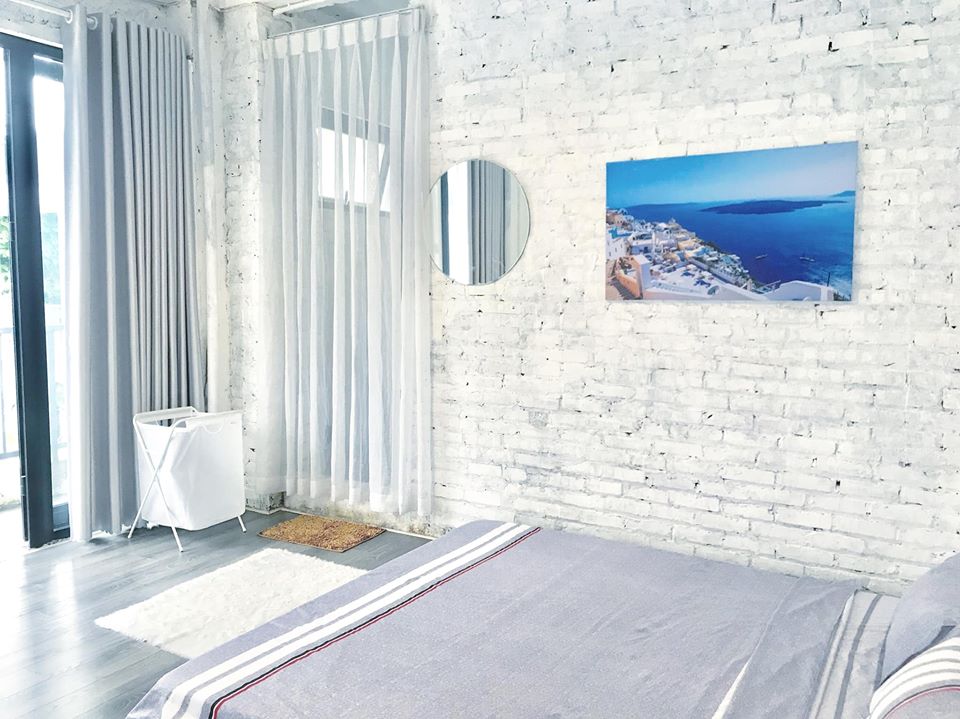 About food, you can cook by yourself Or visit the buffet restaurant on the 1st floor to enjoy delicious dishes served here. In addition, you can choose from an extremely diverse menu of drinks and snacks decorated to fit your needs Beautiful, delicious, and reasonably priced.
7

Little HaLong Homestay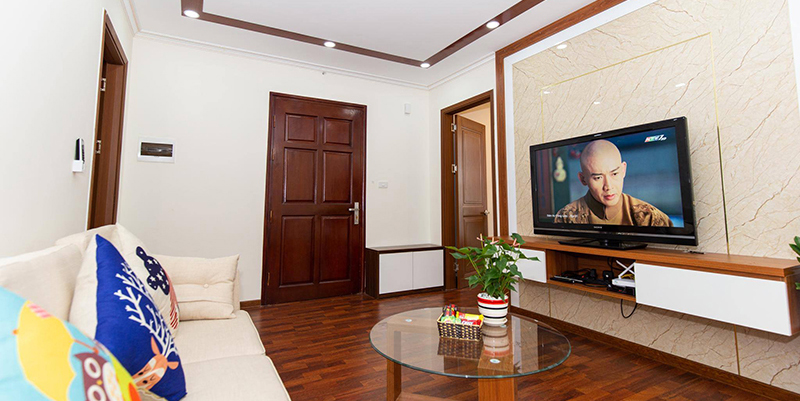 The special feature of Little Ha Long Homestay that makes it stand out from other homestays is thanks to the extremely modern designed rooms, located in an ideal location with the old town built behind. according to the characteristics of the ancient town of Hoi An and Hanoi , both ancient but also very close and familiar.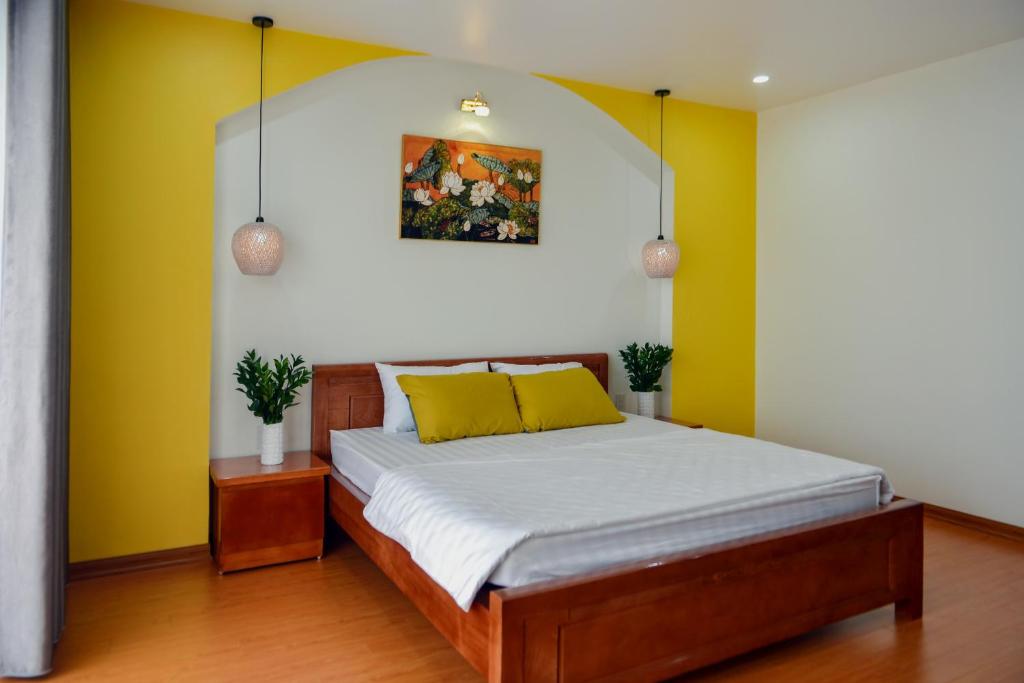 Homestay is built with a 3-storey design with 4 comfortable bedrooms and can accommodate up to 12 – 23 tourists at an affordable price. Besides 4 separate bedrooms, Homestay has a common living space including a living room, a 20 square meter kitchen for guests who like to actively cook can unleash their talents. In addition, the washing machine and drying yard will also be free to use.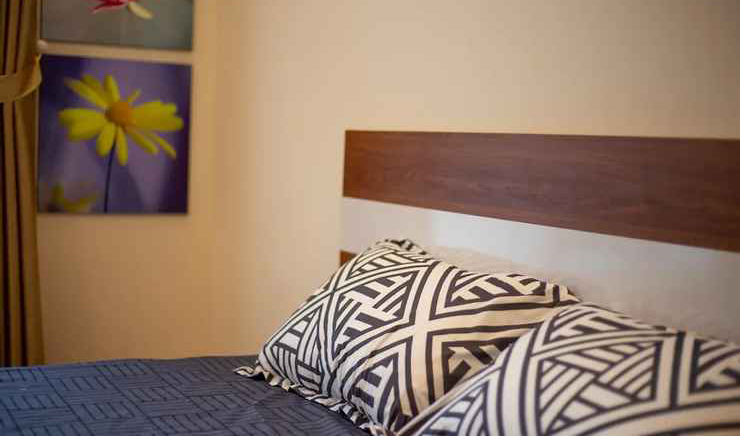 8

Beverly Homestay

Beverly has an extremely convenient location and will definitely be the first choice for visitors to Ha Long . Homestay is located in the center of Bai Chay and belongs to a high-class apartment building Newlife Tower , not only that, with this location you can watch the whole sea view extremely cool.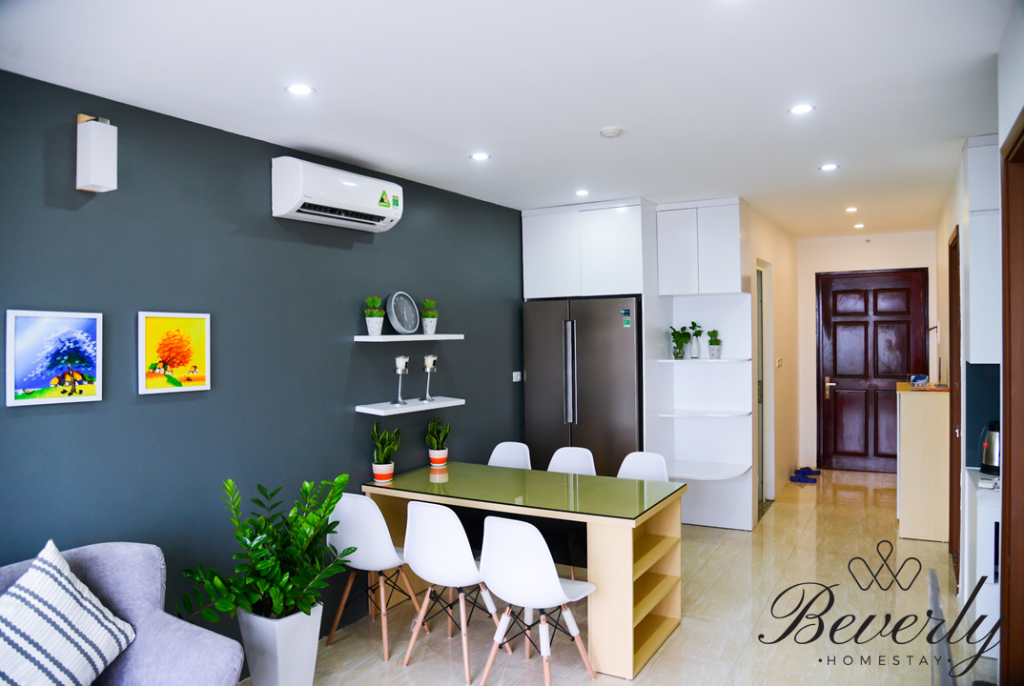 The apartment is designed with 2 bedrooms , 2 private bathrooms and will be an ideal resort for small families. Here, you can take advantage of the super-wide balcony to hunt for thousands of likes thanks to the impressive sunrise and sunset views. Not only that, you can also use the swimming pool for free when renting a homestay in the apartment here.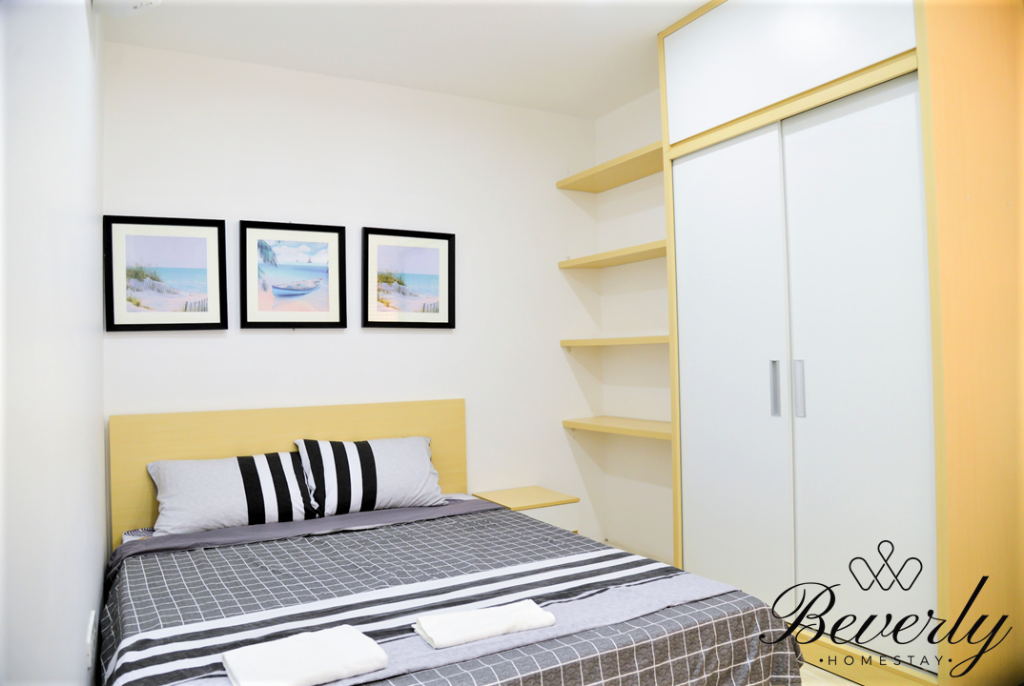 9

Momento Homestay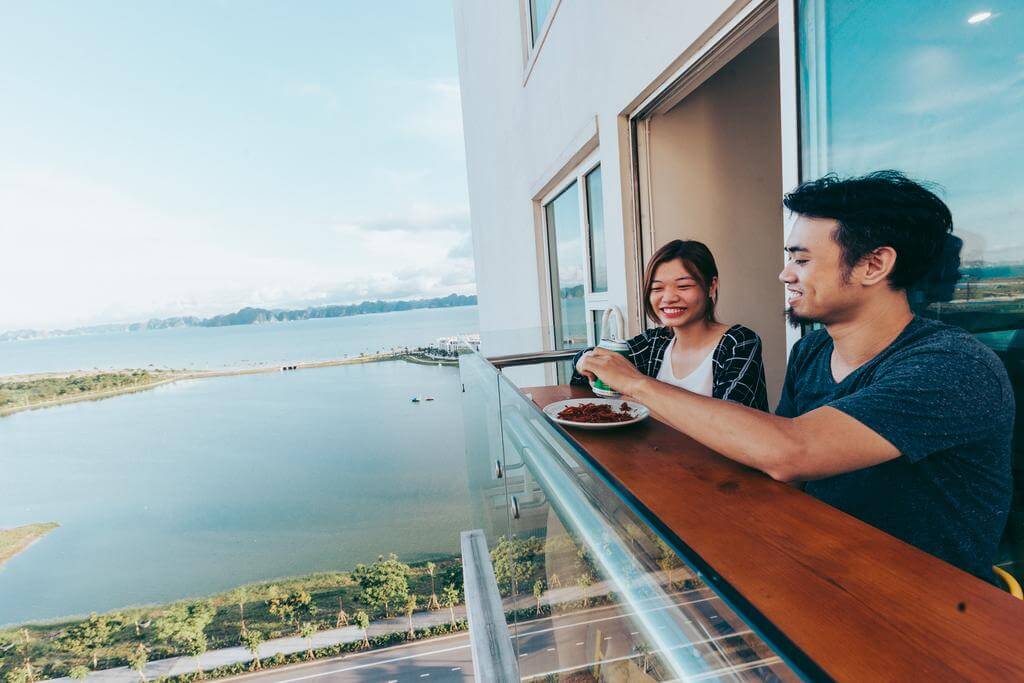 The top priority for tourists to choose when coming to Ha Long homestays is to have a beautiful sea view, easy to observe and be able to hunt for the best "lifetime" photos. Capturing the visitor's psychology, Momento homestay was born and promises to be the ideal destination and meet the requirements of customers.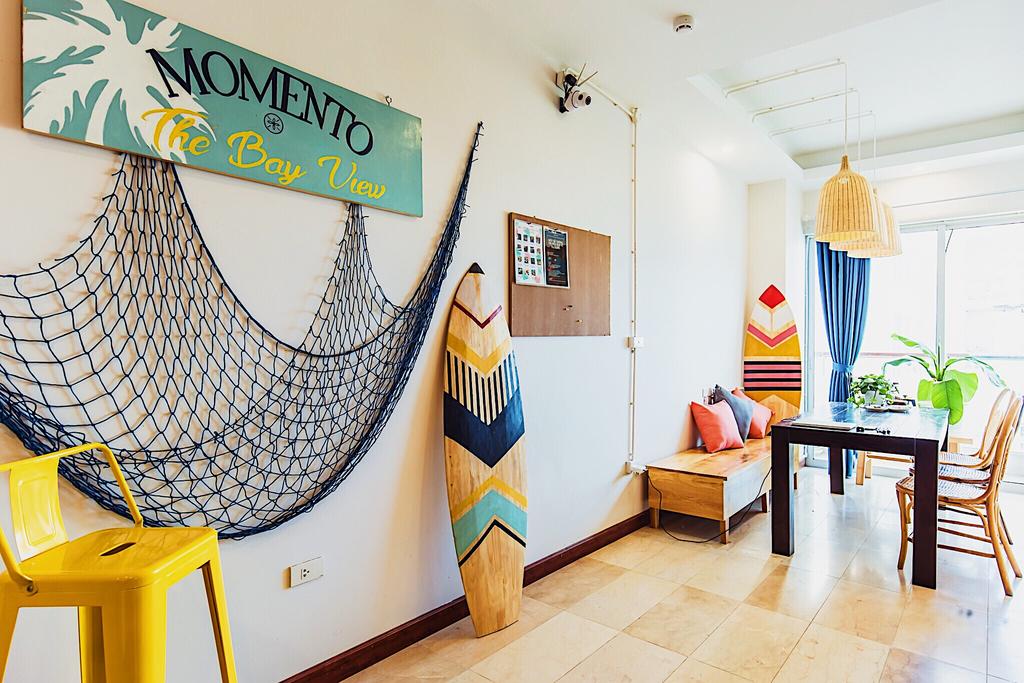 Homestay is a suitable accommodation for groups of 8 to 12 people with an apartment with a spacious living room and kitchen fully equipped with cooking utensils, 3 large bedrooms with room decor. extremely beautiful and unique, giving you the freedom to take pictures.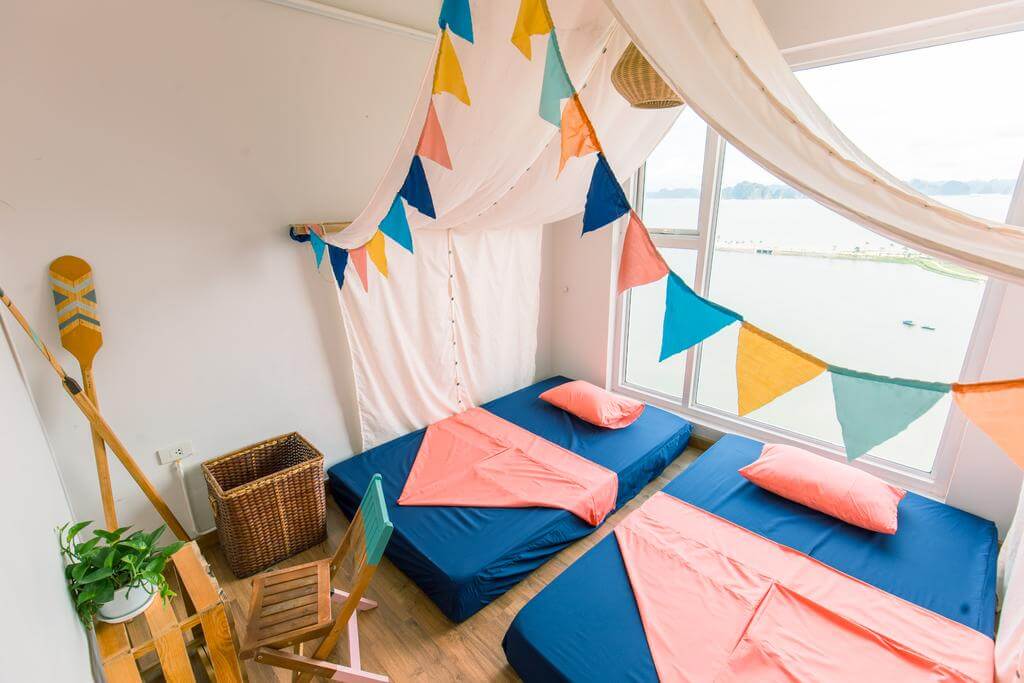 10

Banana & Rose Homestay

If you want to find a peaceful resort, Banana & Rose Homestay will definitely be the place you should not miss.

The homestay is quietly located by the sea with fresh air blending with the taste of the sea spreading into every corner of the bedroom. You will definitely feel extremely refreshed when you wake up every morning and receive a breath of fresh air fresh, cool.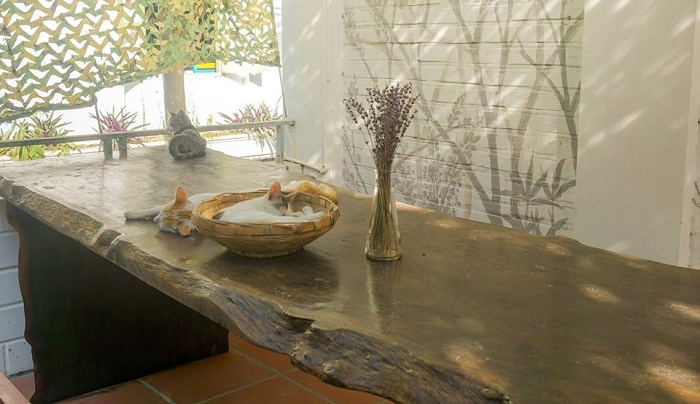 Banana and Rose has 3 floors, has 6 bedrooms (5 single rooms and 1 dormitory room) with white tone . In addition, the homestay is also decorated very delicately with elegant gray pattern lines on the wall. Each bedroom is also beautifully decorated, simple but no less delicate!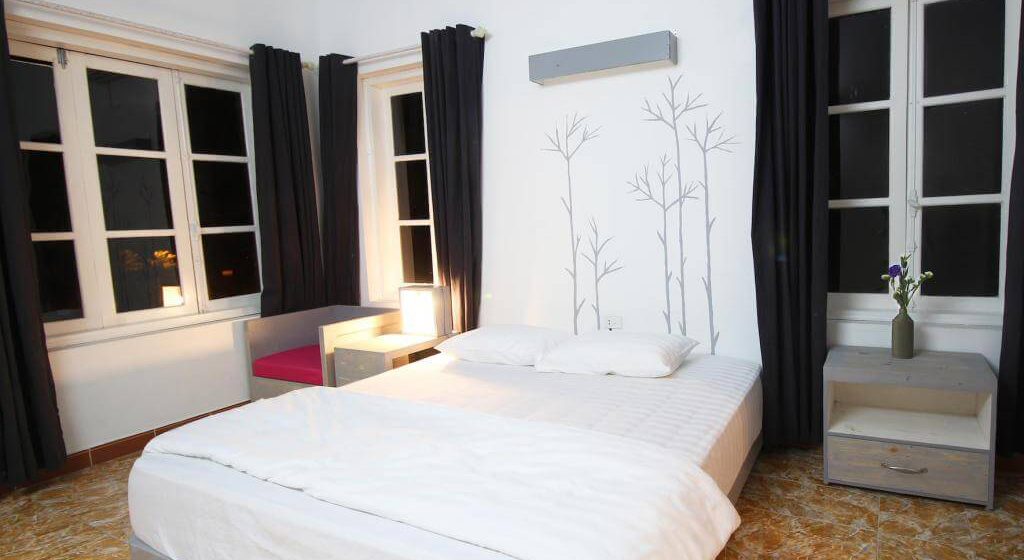 Homestay has an extremely large campus, up to 300 square meters with a large garden with many trees, in addition to a swimming pool, painting area, playing area, …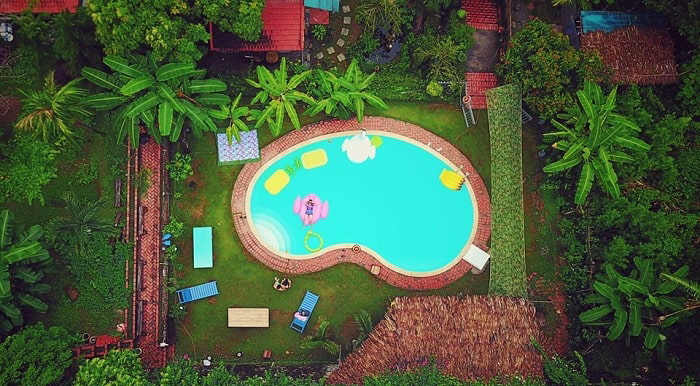 Check out Dien May XANH's business photography sticks with good prices for great travel experiences:
Above is the top homestay with a beautiful view in Ha Long, please refer to it for the best travel and resort experience!