1

Louis Vuitton suitcase brand

Louis Vuitton is one of the most popular and luxurious fashion brands today, not only because of its luxurious design but also because it is made from extremely good materials such as Monogram Canvas, Damier Ebene and typical Damier Azur. Louis Vuitton products are always extremely trendy and classy.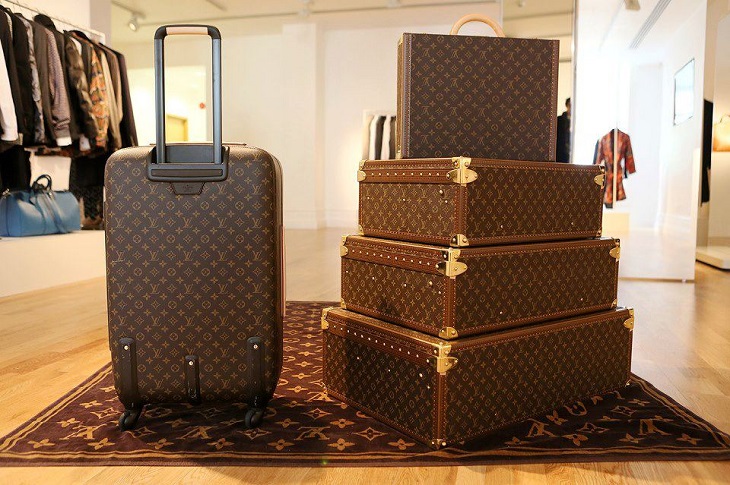 Louis Vuitton's suitcase has the most prominent feature of a very strong handle, fast and very durable wheels, and high grip on the floor. In addition, the weight of the suitcase is extremely light, along with a large space with many compartments, very convenient for business trips or long trips without feeling bulky or heavy.
The price of a genuine Louis Vuitton suitcase is quite expensive, ranging from about 70 million VND or more, depending on the model and size of the consumer.
2

Gucci suitcase brand

Gucci is a globally famous Italian luxury fashion brand and is currently one of the most favored brands by many celebrities today.

Not only luxurious design, super durable fabric quality, but also the stitches on the suitcase are extremely delicate and meticulous, bold Italian art.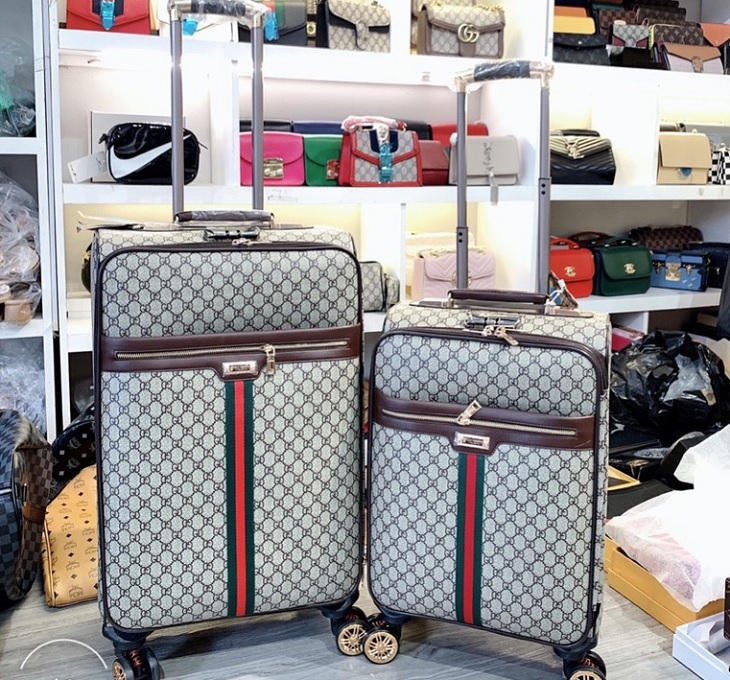 Another outstanding feature of the Gucci suitcase is that it has many styles, can be carried and pulled, or you can even wear it as a backpack. The suitcase of this company has many sizes to suit everyone's choice depending on different uses.
3

Kakashi suitcase brand

Kakashi is a famous brand of suitcase in Vietnam. However, all the suitcase designs produced here are inspired by Japan . This suitcase brand has many unique and beautiful oriental -style designs. This is also one of the most popular suitcase brands in Vietnam.

This type of suitcase uses materials combined with high durability and limits to leaving scratches on the suitcase shell, increasing the aesthetics of the product. Another great feature of this suitcase is its waterproof and heat-resistant ability, so always keep the clothes inside clean and avoid mold when traveling long distances or going to places with severe weather conditions. harsh.
Kakashi's colors and designs are very bright, youthful but equally elegant and fashionable. There are many diverse styles suitable for all ages as well as rich in design, inspired by nature and culture mainly from the country of the rising sun, guaranteed to be very unique and different. .
4

brands of suitcase Sakos

Another famous brand of suitcase in Vietnam is Sakos suitcase . Sakos is one of the first corporations to produce high-class luggage products of Vietnam according to international TSA standards. The most famous brand of the company is the Sakos suitcase for businessmen, which has been extremely successful for many years.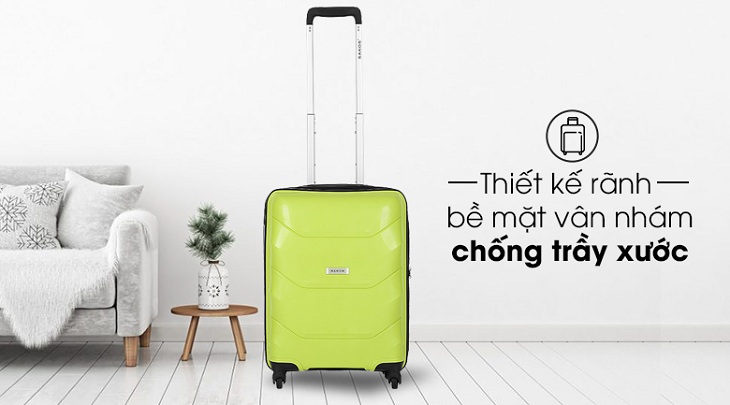 Sakos suitcases often score points by neutral and luxurious colors, just like a "Successful" gentleman. The suitcase design is minimalistic and sophisticated, suitable for many different trips such as travel, business, conference,… The suitcase is made by modern sanding technology from the United States plus the use of Extremely lightweight and durable, making it comfortable and compact for your long road trips.
5

Samsonite suitcase brands

If you are a fan of high-quality bags and suitcases, the Samsonite suitcase brand cannot fail to mention. This is one of the oldest brands in America, with many high-end product lines, mainly for the elite and rich.

One of the outstanding features of this suitcase is that it is very light, there are suitcases that are rated as the lightest in the world for many times. Besides, the company is always changing to improve product quality for users, increase convenience and be able to get closer to more customers.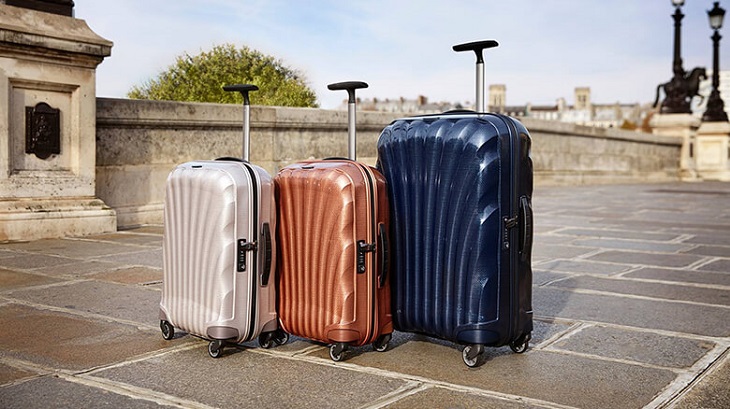 Samsonite's designs focus on compactness but no less elegance. The company's suitcases always give users the feeling of being a companion rather than a suitcase because of the flexibility of their 4 wheels and handy pull handles. Very friendly and polite that's all Samsonite brings to you.
6

Roncato suitcase brands

The famous high-end suitcase brand, from the country of the "Italia" boot, is Roncato . With more than half a century of establishment and development, Roncato has now become a global fashion suitcase icon. Roncato has been and is the most attractive brand of suitcases today.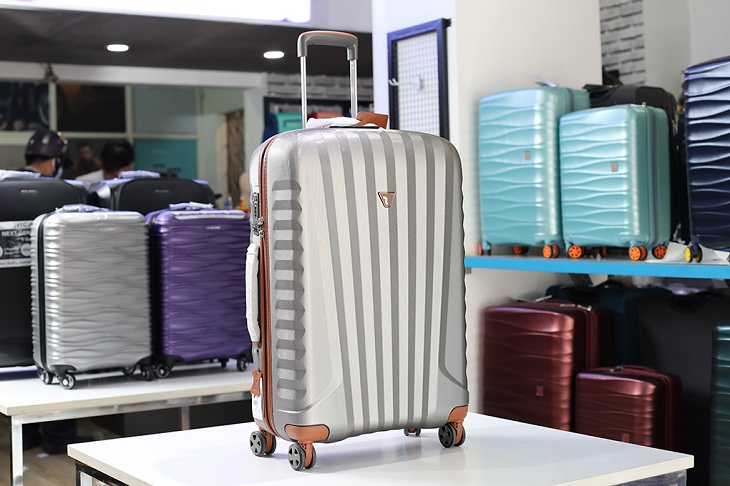 Roncato suitcase products are created by high-class designers from Italy. Therefore, each suitcase product of the company always has a very artistic and Italian charm. The company has many types of products suitable for each situation such as suitcases, handbags, … and has an average price of 5 million or more for products of many different lines.
7

Stargo suitcase brands

is a suitcase brand developed by Sakos Vietnam company in cooperation with American Sakostyke corporation, specializing in manufacturing suitcases and backpacks according to international quality standards.

Different from the usual styles found in neutral and quiet suitcases, Stargo suitcase has a youthful and dynamic design with rich colors, showing the breath of the times. Especially nowadays, there are more and more young entrepreneurs, so dynamism and enthusiasm are put into the design style to suit more people, bold "Work hard, play harder".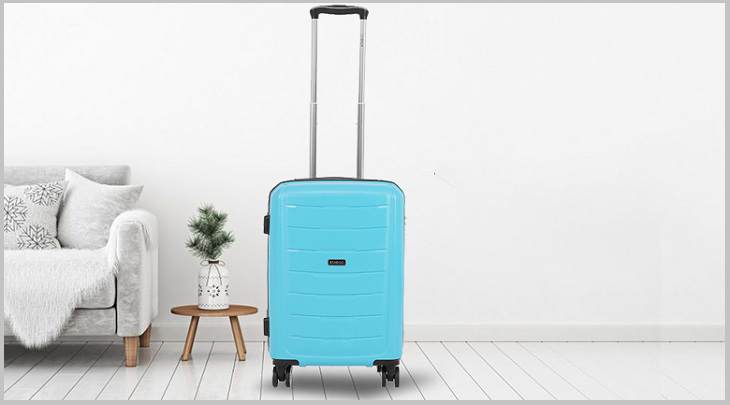 Inside the Stargo suitcase, there are many smart compartments of various sizes, combined with an X-shaped belt design to fix luggage, helping to ensure the safety of belongings during travel.
8

Ricardo suitcase brands

The Ricardo brand has been around for more than 30 years and has affirmed its position with unique product designs that are loved by many people around the world. Ricardo's suitcase lines always bring luxury but also closeness and convenience to users. This is also a very unique point of the Ricardo suitcase brand.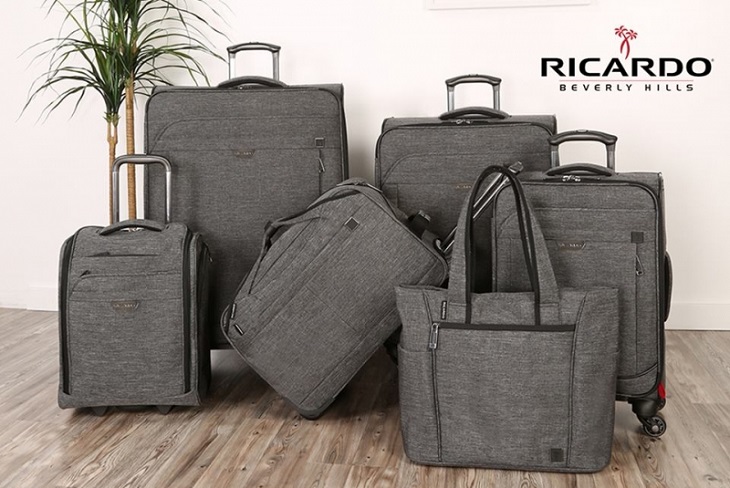 The outstanding feature of the Ricardo suitcase is its well-balanced shape, which not only looks healthy but also helps protect the suitcase against scratches. Multiple interior compartments and handy zip pockets maximize the space of your suitcase, helping you to store many essentials for trips.
Ricardo suitcase is designed with super durable material with excellent impact resistance thanks to PET and PC plastic fibers, together with safety, helping to protect luggage in the most optimal way.
9

Echolac suitcase brand of Japan

Echolac brand is Japan's leading travel suitcase company, with more than half a century of establishment and development. Echolac has succeeded in harmoniously combining modern and trendy styles of the West and classic, mysterious from the East, creating attraction and curiosity for many users.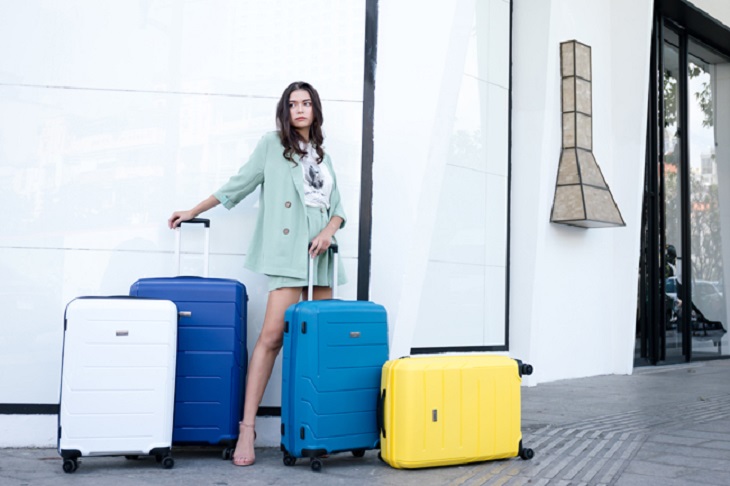 The Echolac brand suitcase design is created by famous Italian, Japanese and Chinese designers. Echolac suitcase designs bring luxury in materials, elegance in form and sophisticated and delicate lines in every line.
The Echolac brand has long been known for both its durability and quality. This suitcase company has received a lot of good reviews from millions of people around the world and has risen to occupy the No. 1 market share in Asia for many consecutive years.
10

San Francisco Polo Suitcase Brands

Polo San Francisco is an American brand and is manufactured according to high technology to US standards. This is a brand that has just appeared but is very popular in the US and is expanding its reputation to the world market, including Vietnam.

The company's design is always full of vitality and health, dynamic and very catchy with "trend", thus meeting the expectations and preferences of young people.
The design of the suitcase revolves around 6 main colors: Orange, blue, green, yellow, red and pink. Combined with durable, long-lasting and impact-resistant materials. The surface of the suitcase has aluminum texture, so it is less likely to be scratched, helping the suitcase to be new for longer.
11

Skyway suitcase brands

Skyway is a famous American brand of suitcases, established in 1912. Over a century of construction and development, Skyway has gained millions of long-standing loyal followers. And so far, it has always received great praise and trust from generations around the world.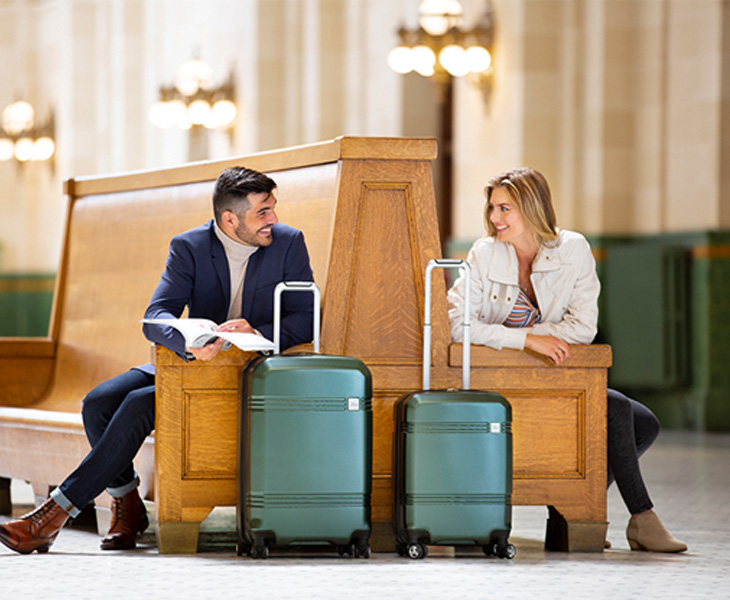 Unlike other suitcase brands, which mostly target the middle class and above, Skyway chooses a different product business path, which is to sell products at mid-range prices to the vast majority of people around the world. . Although the price is not high, the quality of Skyway is always in a formidable position for any luggage company in the world.
Skyway has a modern, user-friendly and durable design. There are many sizes from small to large, providing diverse choices for customers and convenient for many different forms of transportation.
12

American Tourister suitcase brands

American Tourister is known as one of the most famous American brands in the field of luggage and travel accessories, conquering even the most demanding critics over the past 80 years. Currently, this company has been acquired by luggage brand Samsonite.

The company's suitcase is famous for its durability and certainty, which is suitable for long trips or backpacking trips, picnics that have to be exposed to many different surfaces. Although the quality is very good, the price of this company is very affordable and has received a lot of trust from customers.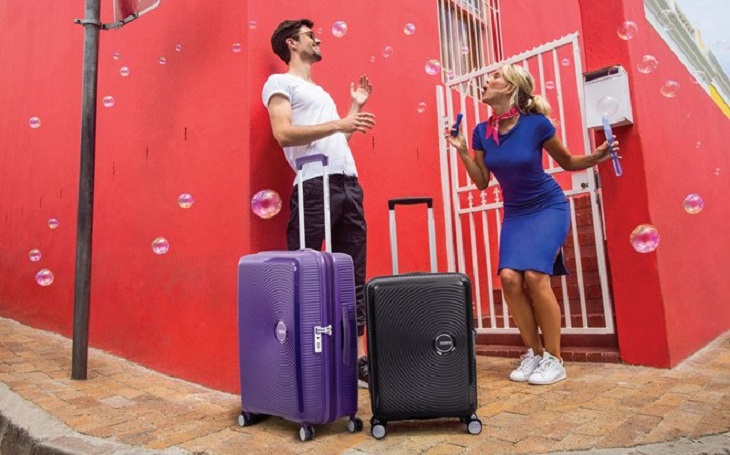 Although focusing on quality a lot, it does not mean that American Tourister's designs are sketchy. On the contrary, this brand always brings a modern, convenient and trendy style, suitable for all ages of users.
Above are the top 12 best famous suitcase brands in Vietnam today . If you still have any questions that need to be answered, please leave a comment below so that Dien May XANH can assist you!