1

N&D homestay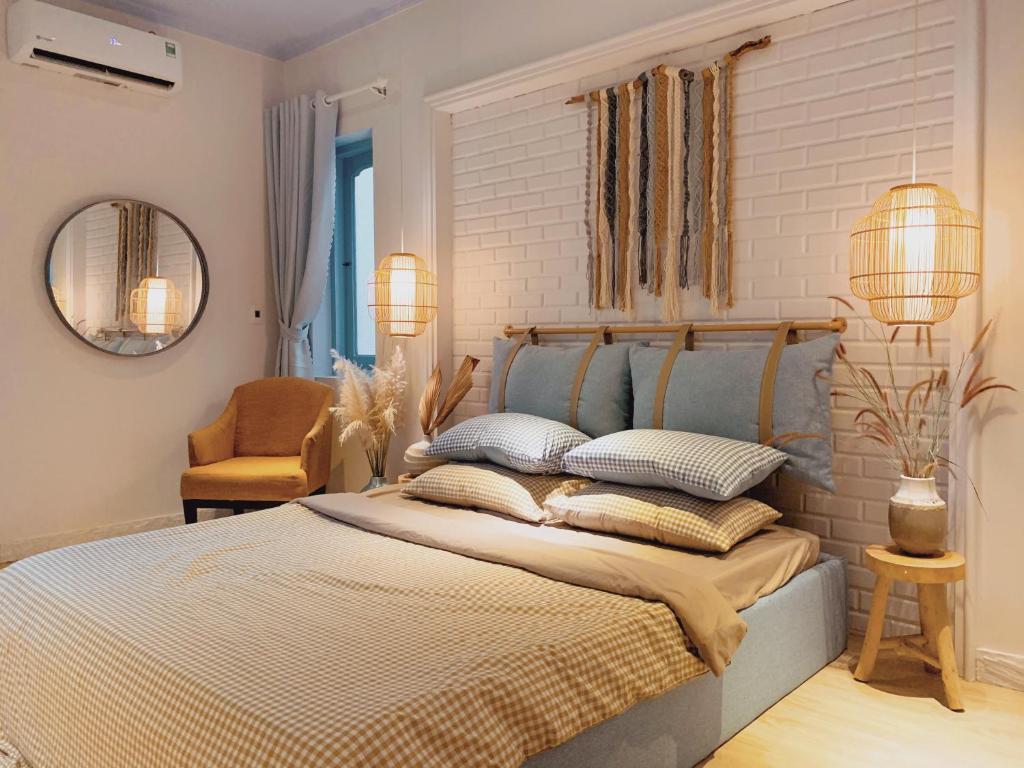 N&D homestay has a room decorated with cardboard, has a cute space, beautifully decorated. Interior of modern architecture room. Will help you relax when coming to this place, the bed sheets are decorated synchronously to make our mind happier when traveling. Each N&D homestay room has a different decoration. Each room has its own interesting character.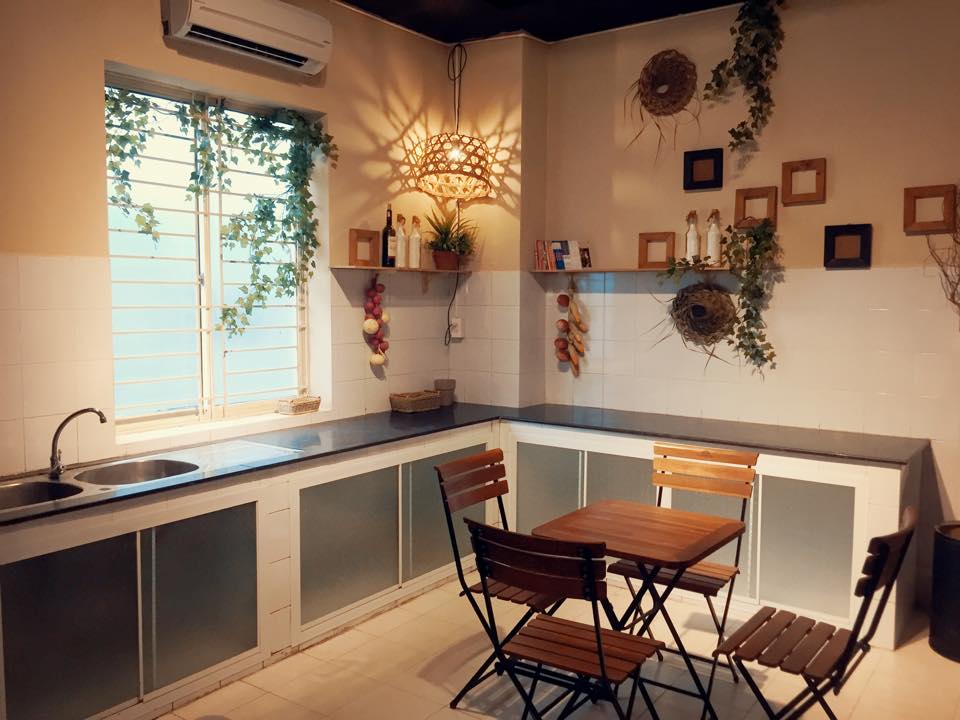 Homestay is quite far from the city, a bit inconvenient, but still appreciated by the quality of service and beautiful design. Inside there is a private bathroom, you can take a shower or soak in the hot water in the bathtub. Definitely will be very relaxing in the mind after a long day of fun. In addition, the homestay has a kitchen for cooking.
2

Ut 12 homestay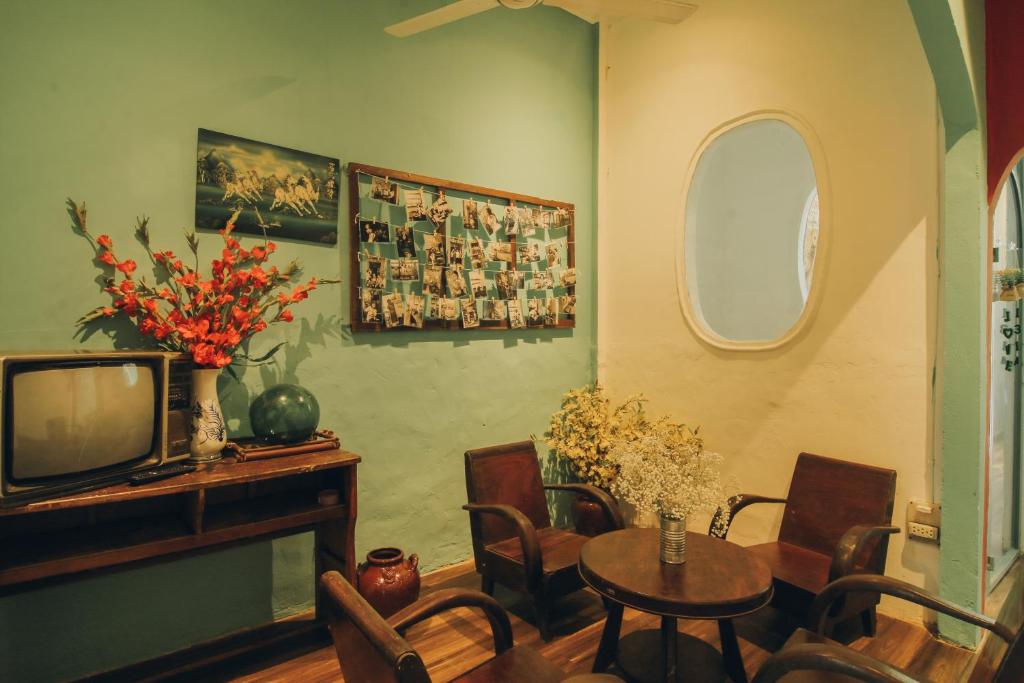 Ut 12 homestay with nostalgic decoration is evident when entering, old-time televisions are decorated in a classic style. Beautiful even from the outside, looking upstairs is the most impressive is the blue wooden door and a few flower pots hanging from the railing. Below the homestay, there is a lovely and delicious cafe.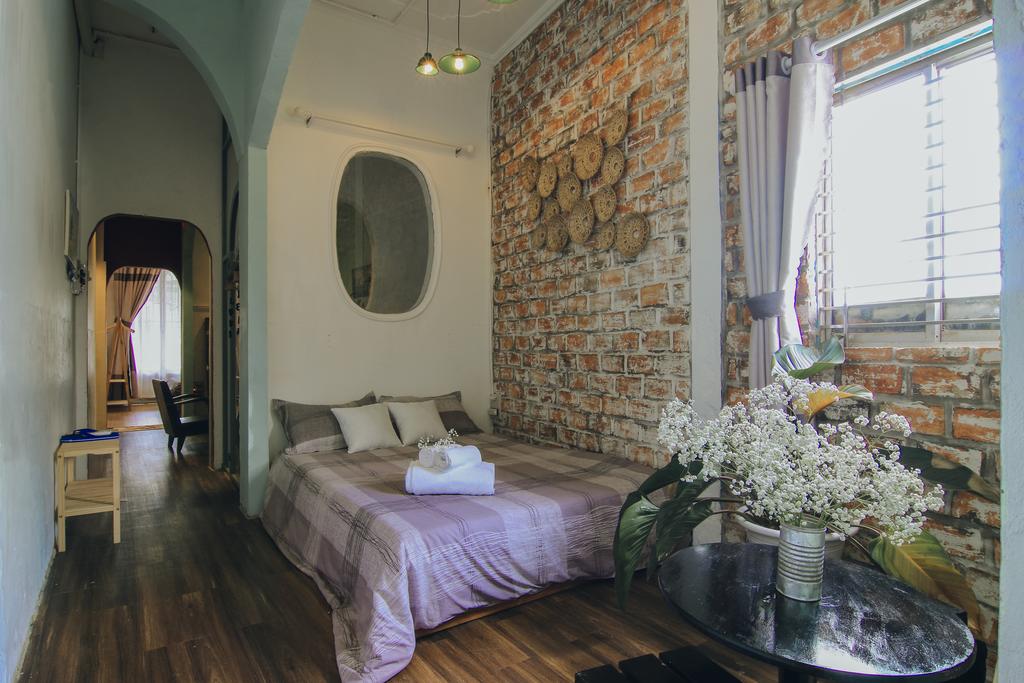 The room is located on the 2nd floor, above the cafe, the room of simplicity and sophistication, each room will have a different decoration, visitors can choose according to their preferences. The floor is laminated wood. The bed and pillowcase are synchronized. Each wall is decorated with the appropriate wallpaper.
3

K2 homestay Can Tho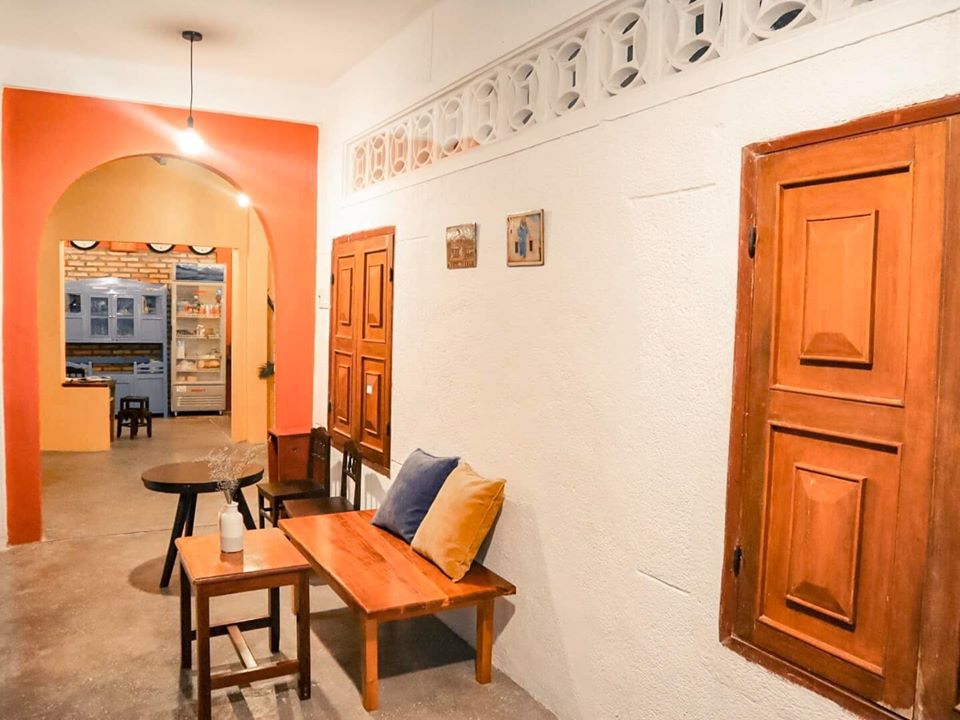 K2 homestay Can Tho , only about 1km from the center of Can Tho city. Homestay has a natural, youthful style with many outstanding colors. K2 is designed in combination with modern and classic features of old Western houses, usually suitable for young people who like to explore everywhere, especially the shop takes advantage of a small space to build a nice cafe. Stunning.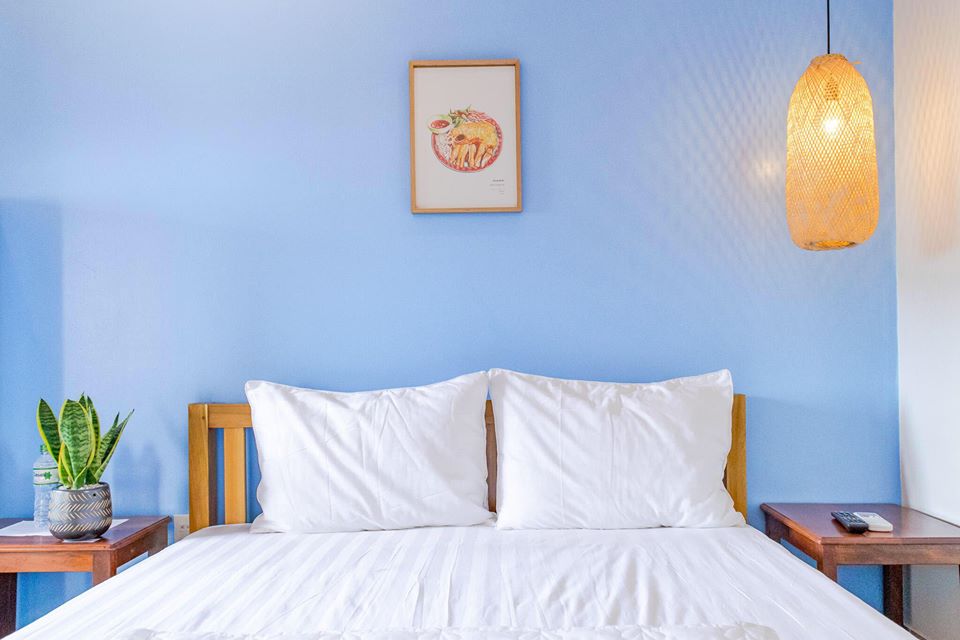 The room is decorated with bright , youthful colors like a fresh breeze blowing here, making every corner here feel comfortable and pleasant. The room is fully furnished with amenities and personal belongings. More specifically, the terrace here, you can watch the sunrise and sunset easily, enjoy the view of the whole city.
4

Mis hotel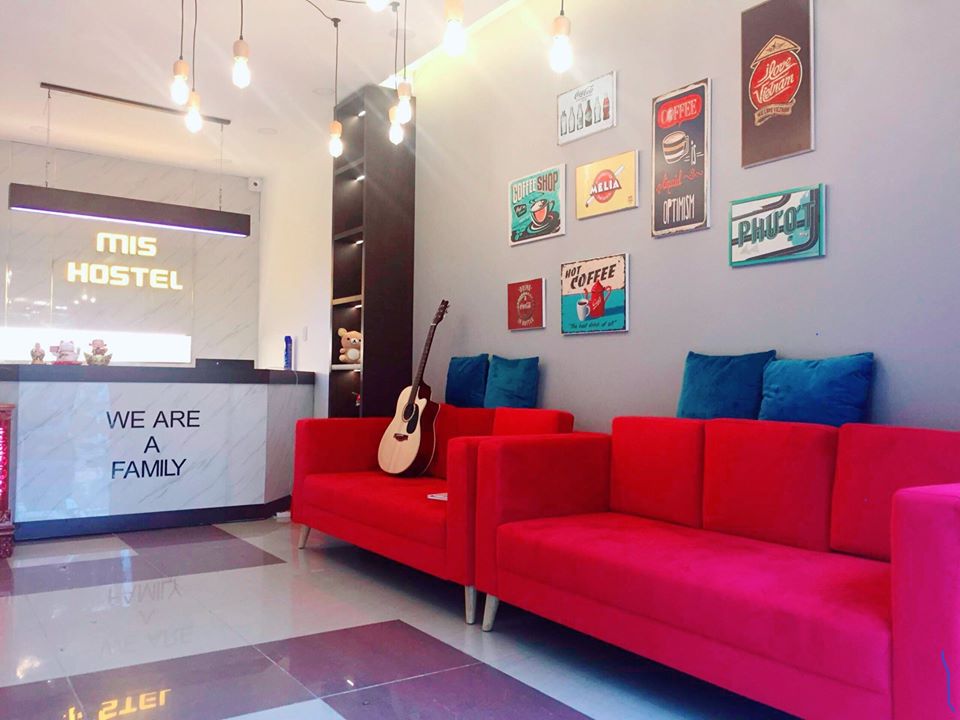 Mis hotel is about 4km from Can Tho city center. Coming to this place, there will be no attractive view, no spacious space. But surely you will be satisfied with the quality decoration of each room. Each room will have its own modern style.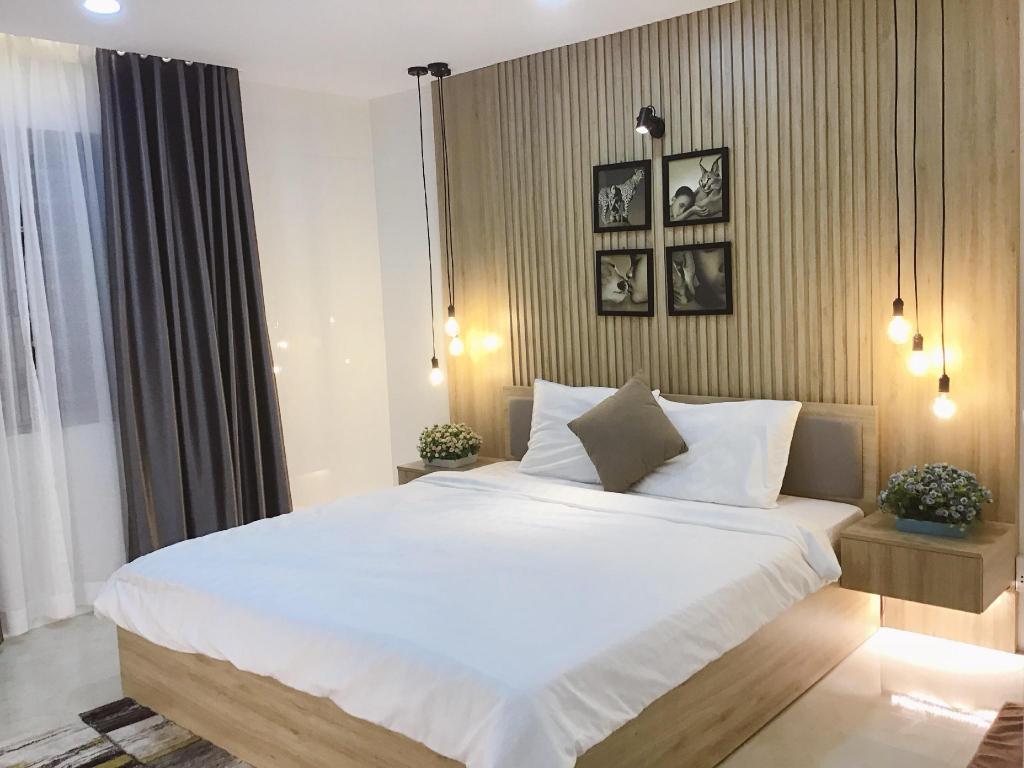 Still the dominant light tone , along with a harmonious combination of white, blue and dark brown tones. Entering the room, you will be attracted by this iron decoration. In addition, the homestay has a terrace to watch the city or guess the sunrise and sunset which is quite interesting.
5

Passé Homestay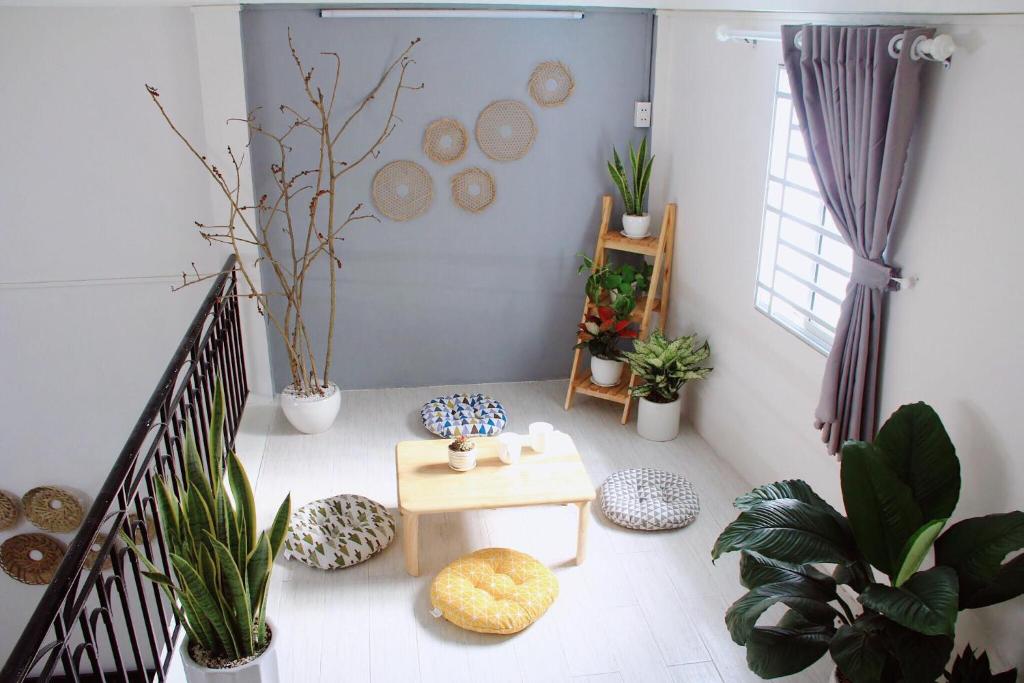 Passé Homestay, a house renovated from ancient architecture. It has bold Indochinese architecture. Here, the small details, floor tiles, tables and chairs all have very special nostalgic details, like a nostalgic wind that brings us back to the old days. There are many green pots placed inside to create a greener feeling.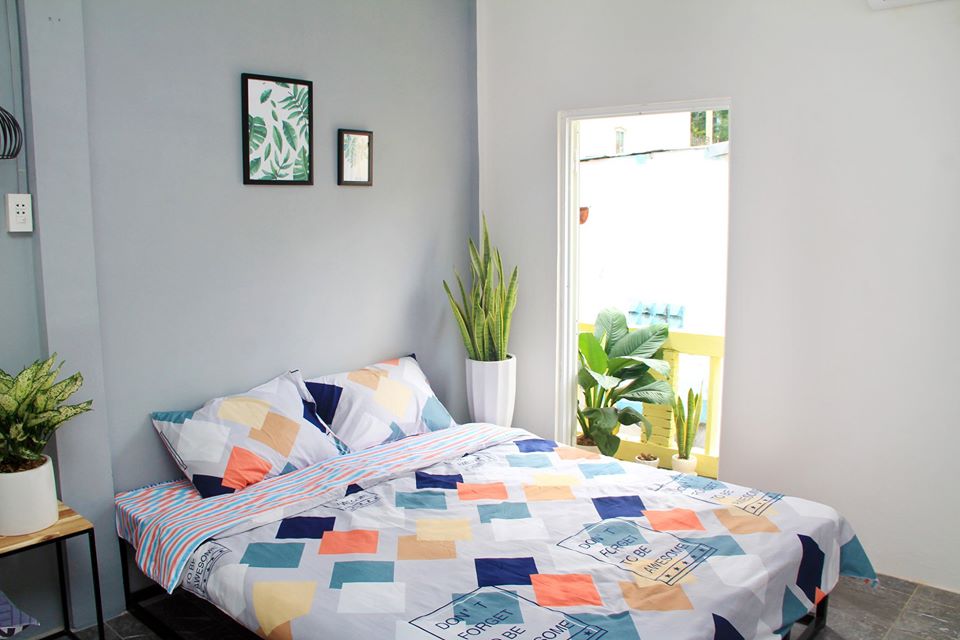 The room has the main color white and gray . The decoration style here is nothing too special, in the room there are a few small pots of green plants, not only used for decoration, but also used to purify the air. Overall the room was very clean and airy. There is also a small balcony, planting more trees to create a cool space, where you can drink tea and chat together.
6

Queenie homestay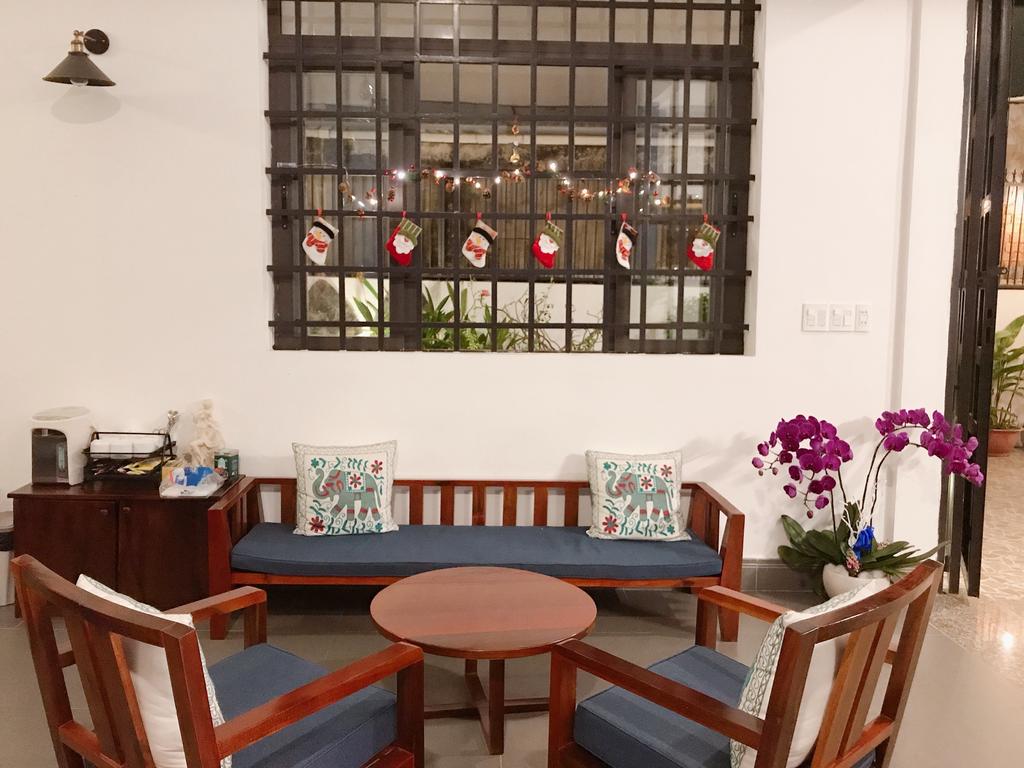 The space at Queenie's homestay is quite interesting. There are many trees, some flowers, the garden space is quite spacious and airy, there are also tables and chairs for guests to drink tea, coffee, chat together, or maybe rest. The indoor space is quite large and beautiful, with a cool terrace, city view. From above you can observe a different perspective of Can Tho city.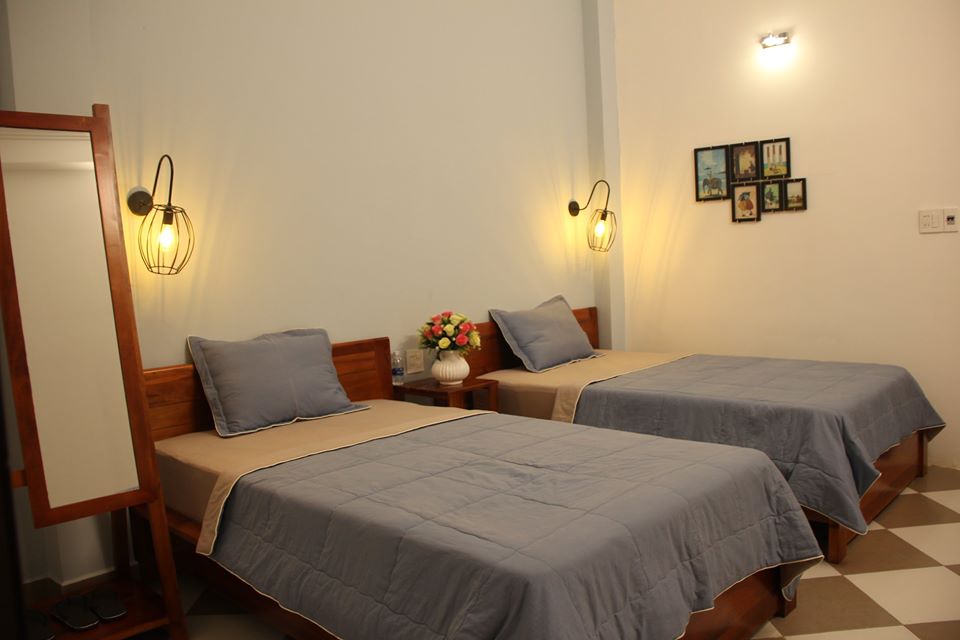 The main colors in the homestay are brown and white , so it creates a cozy feeling in the room. All the furniture in the room is made of wood, from bed frames, tables and chairs to wardrobes, close to nature. Home is very suitable for families, because of this gentle and cozy design style. Some rooms also have windows looking out to the outside.
7

Art hotel Can Tho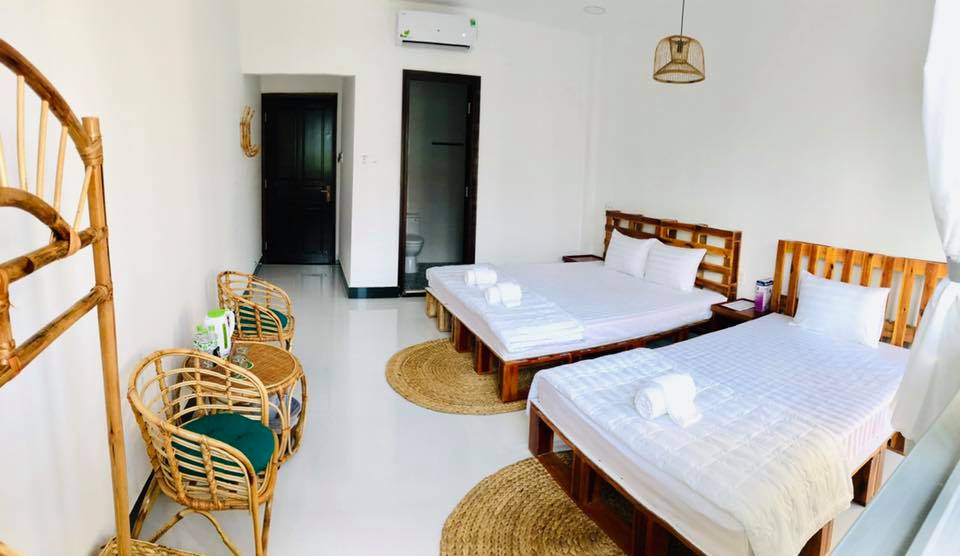 Art hotel means art hotel. Located right in the city center, so it's convenient to travel, you can walk around without any means of transportation. The room is simply designed with light colors , elegant, clean and quite spacious and airy. True to its name.
Because Art homestay is located in the city center, the view is also quite normal. If you stay in a room with a balcony, you can overlook the main road. Because it is quite close to Ninh Kieu wharf, there are many people passing by. Homestay is close to the night markets and commercial centers, cafes just a few hundred meters away.
8

Mun's homestay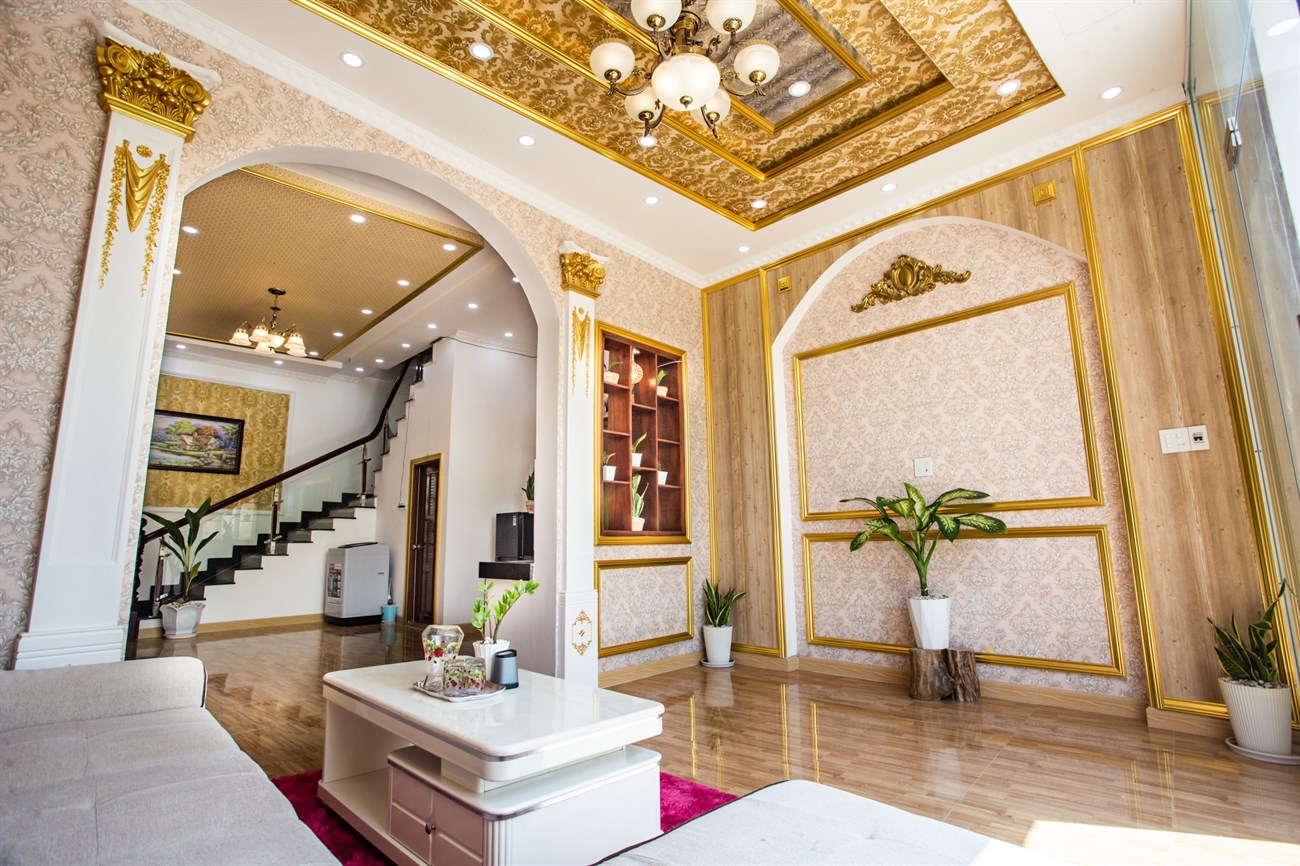 Mun's homestay, far from the city center about 10 minutes by car. Clean and airy designed and decorated, the outside is quite ordinary, nothing eye-catching, but inside you will be surprised because each room is designed according to its own architecture and is clean. Especially with a kitchen and a bath.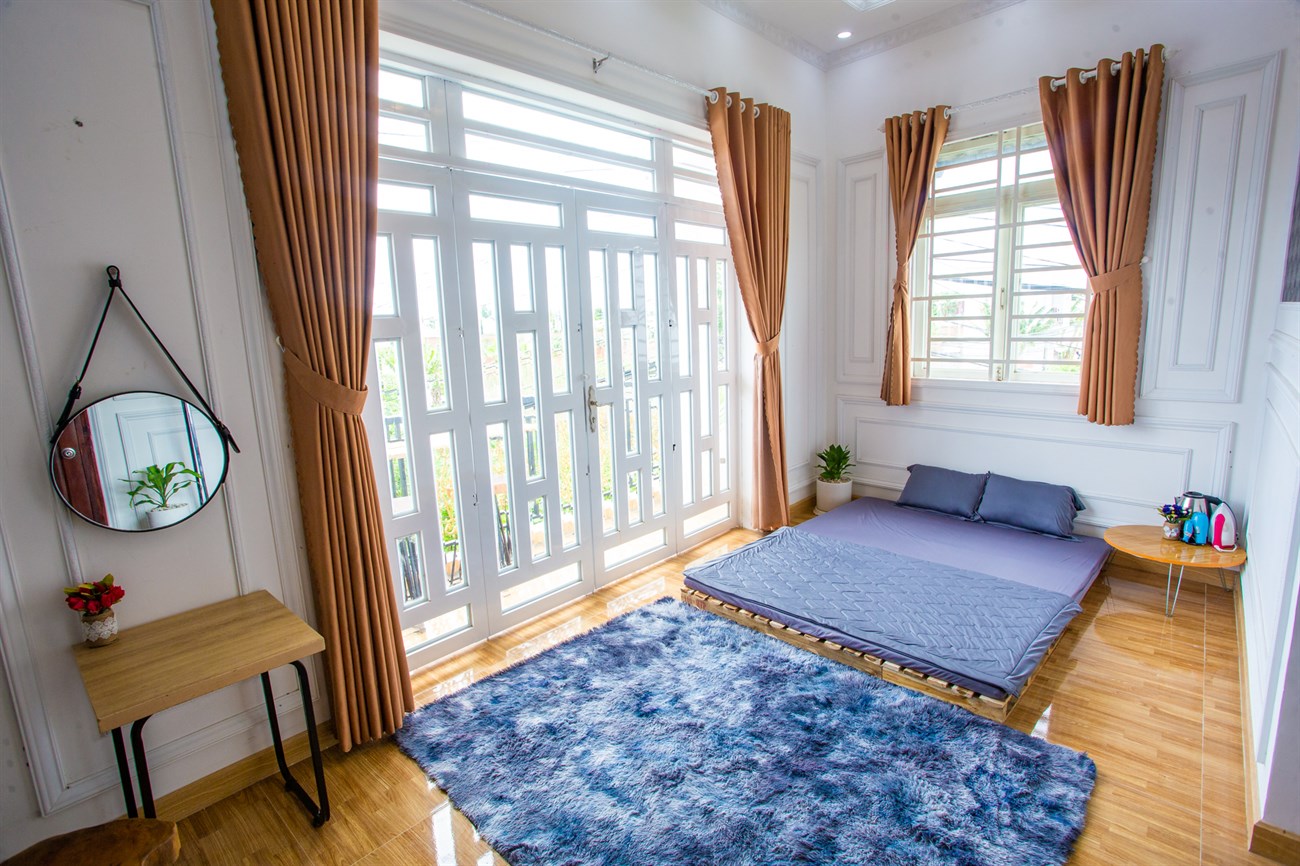 Although a bit far from the center, near Mun there are full facilities such as convenient supermarkets, gyms and many other cafes. Kitchen with full appliances such as gas stove, refrigerator, dishes, pots and pans, tables and chairs to eat right there, for guests to naturally cook according to their preferences.
9

Lato's homestay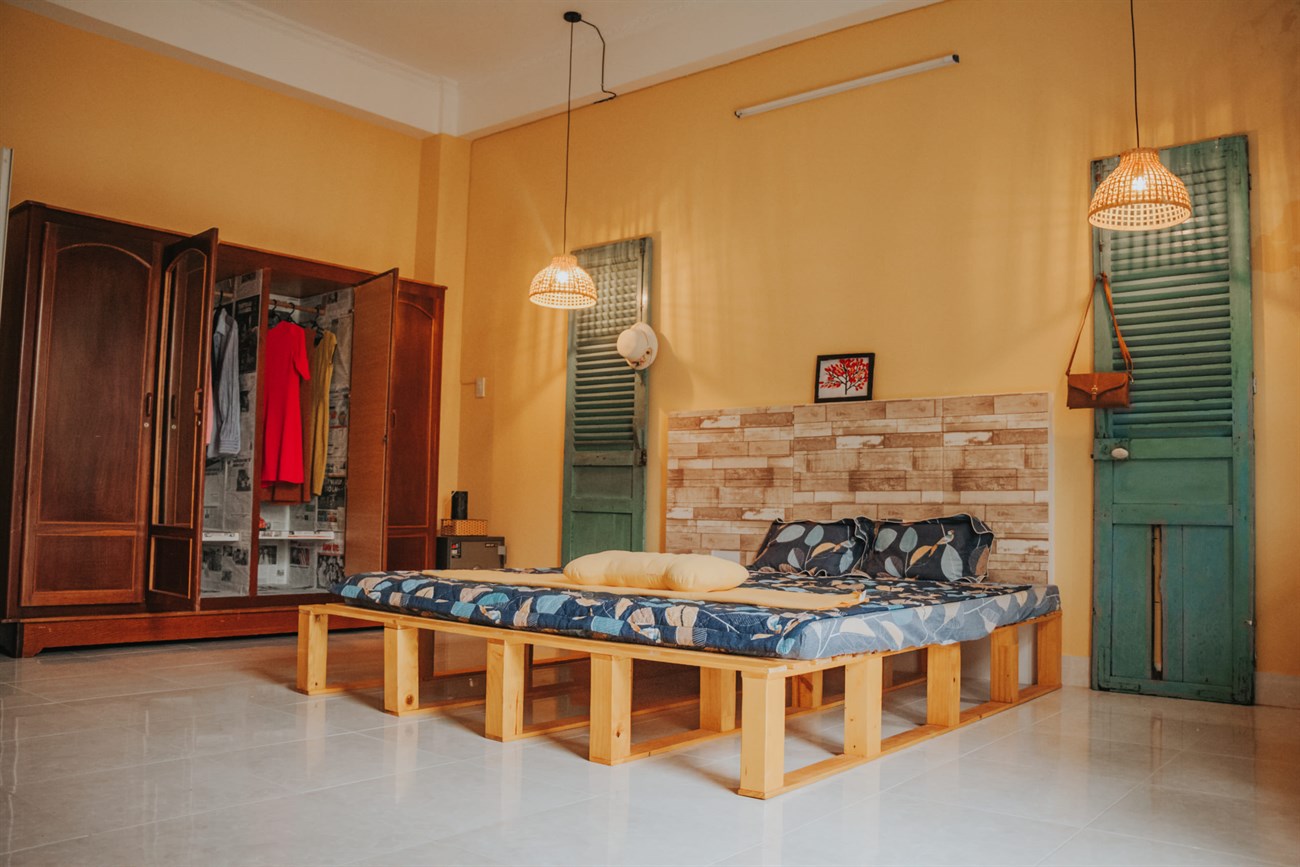 Lato's homestay is a combination of homestay and cafe, a good place to stay in Can Tho. The distance from the city center is about 4km. Here, the rooms are designed with interesting retro and modern features, gentle style, unique beauty.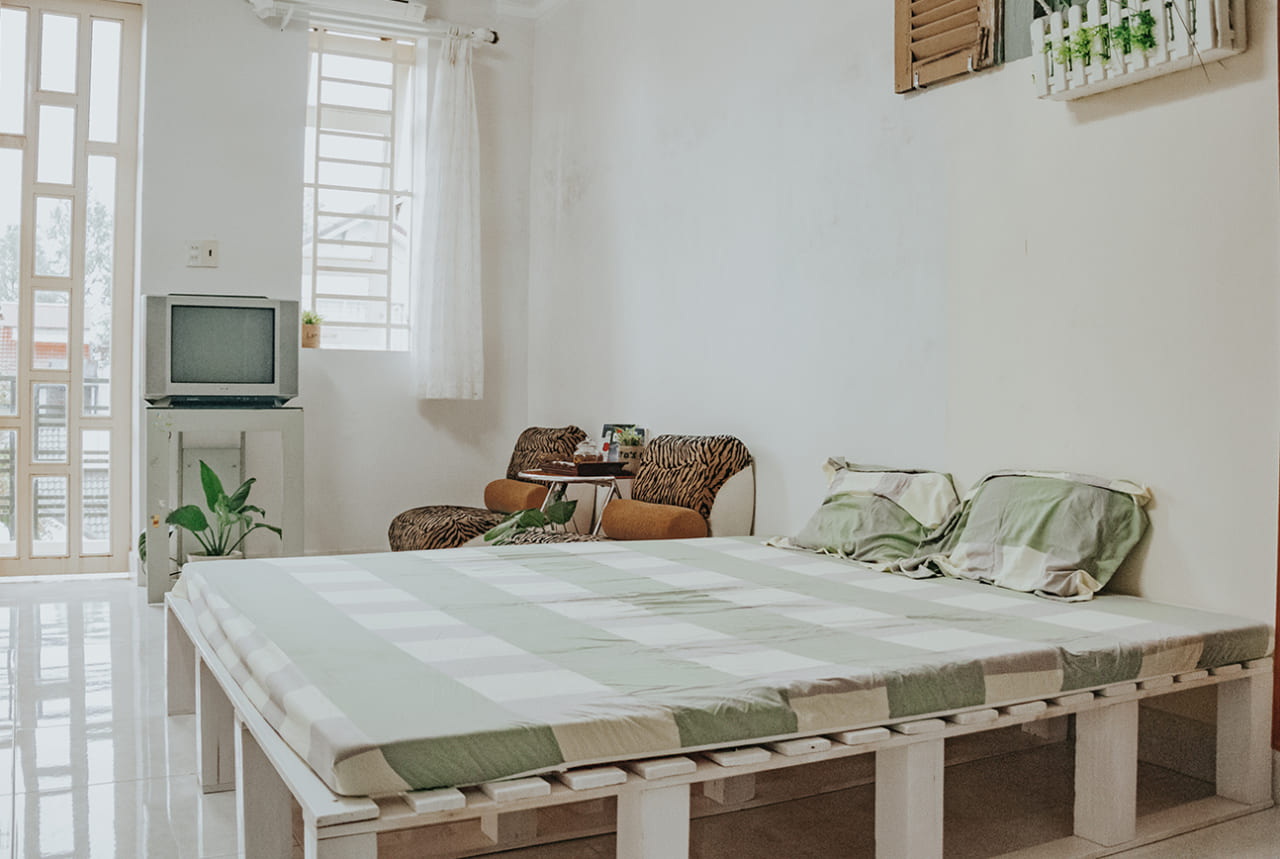 Rooms at Lato's homestay include 3 types: single room, deluxe room, superior room. Designed each room is a separate style. Superior room style is quite classic, Deluxe room has the main color is blue and white. Inside there is a full TV, sofa, air conditioner and refrigerator with a few very cute potted plants.
10

Happy homestay Can Tho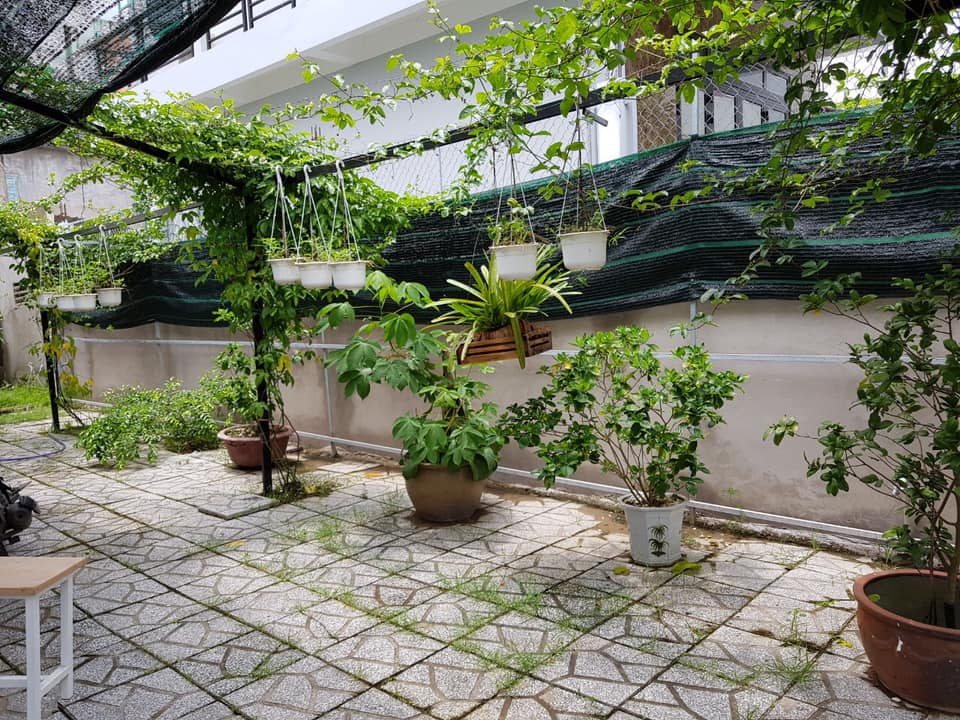 Happy homestay is true to the name it brings, is fun and happiness. The homestay is planted with a lot of trees, bringing a green feeling. Happy is not busy, noisy, not luxurious, but very quiet and beautiful . When entering the room, they make you feel extremely comfortable, because of the green design, covered by leaves.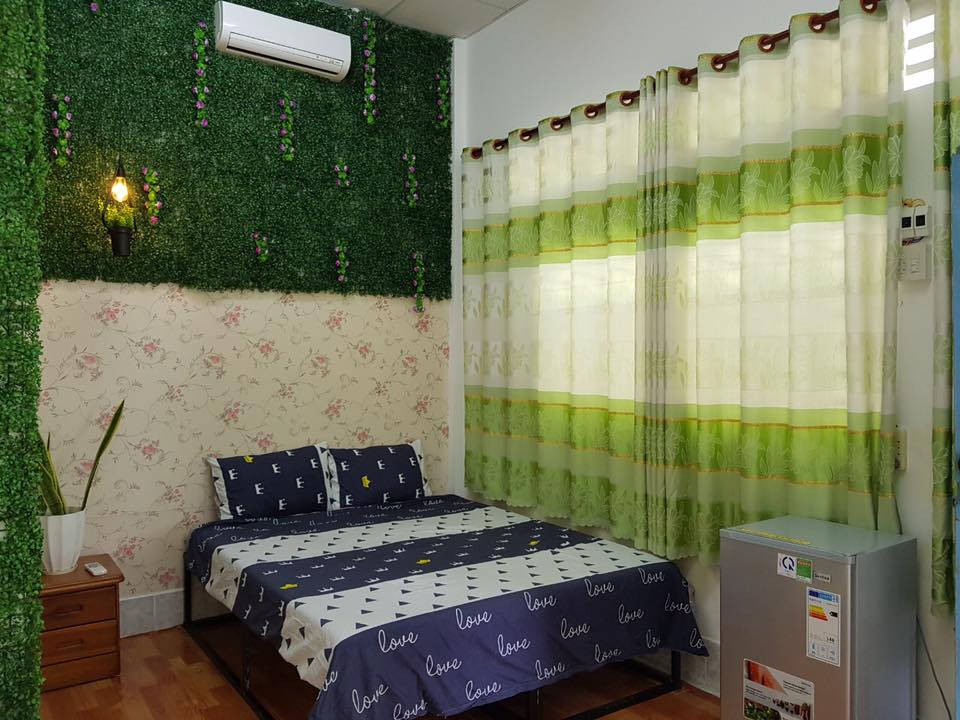 With a unique design style, half of the toilet and room walls are covered with green, fresh leaves. The room harmoniously combines blue bed sheets and gray walls.
Especially outside the garden is quite cool, the vines are grown in the fresh green garden, quite eye-catching. This place is considered a lovely and comfortable stopover in Can Tho.
11

Winter Spring homestay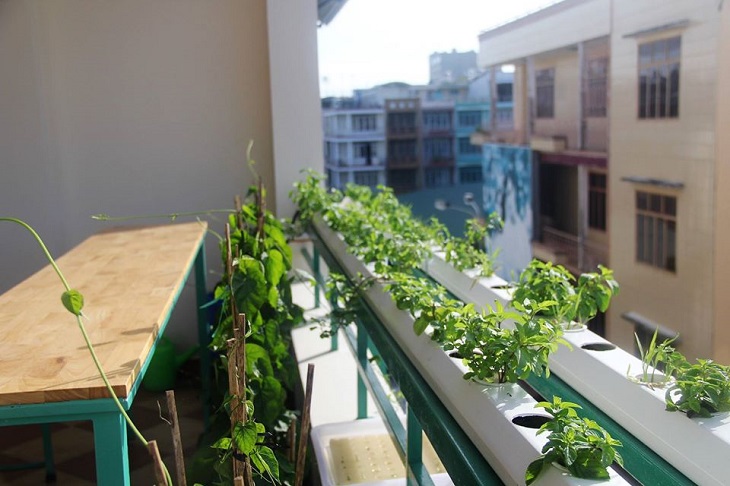 Winter Spring Homestay is an ideal place to complete the trip in Can Tho in the most wonderful way, 5km away from the city center. The hotel location is very convenient for moving between different famous tourist attractions, not to be missed of the city.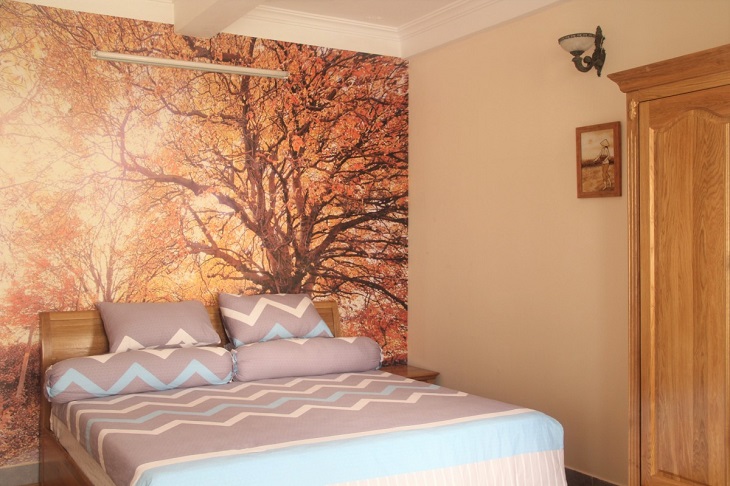 With an extremely unique design, you can experience 4 seasons, spring – summer – autumn – winter, with a distinct design style. With a harmonious combination with bed sheets and landscape paintings featuring 4 different seasons hanging on the wall, giving you the feeling of being immersed in beautiful nature.
12

Nguyen Shack homestay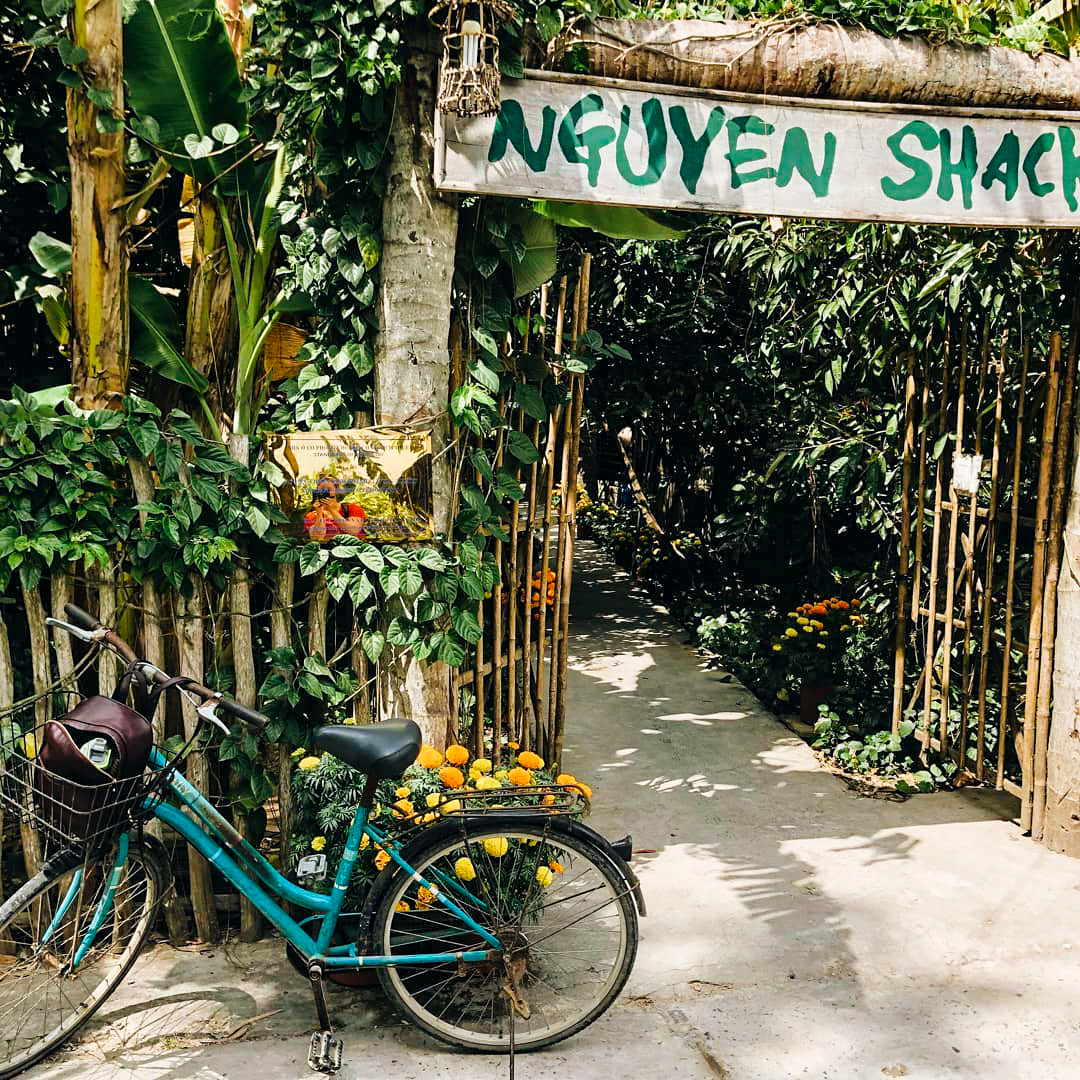 Nguyen Shack homestay has a Western style, because it is one of the first homestays in Can Tho. Takes you away from the busy, noisy, crowded city, where you find the peaceful values of life, along with the fresh air with green trees, cool with ditches and ponds. Homestay is about 10km from Can Tho city center.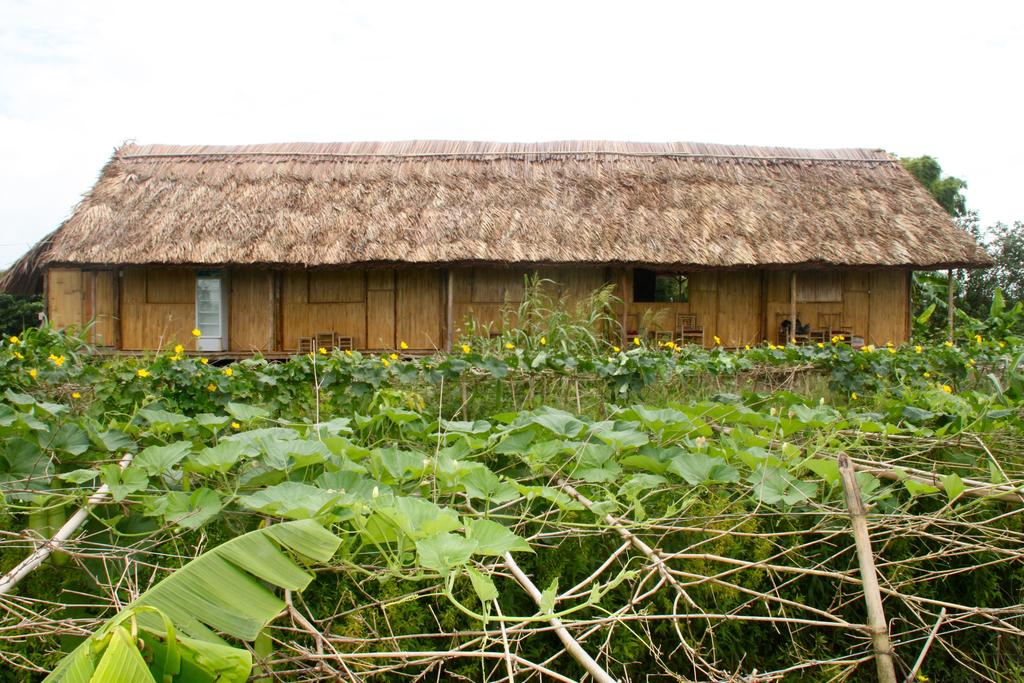 Inside the homestay is designed simply, close to the rhythm of life of the people in the West. Homestay has a large bed, a fan and a refrigerator.
Looking out the window is a view of a garden and a small river. There is a small swimming pool, you can swim comfortably here, or simply watch the lovely lake view, with your favorite book, sip a cup of hot coffee and eat fruit by the lake.
Check out Dien May XANH's business photography sticks with good prices for great travel experiences:
Here are the top 12 homestay places in Can Tho that are cheap, clean, beautiful decor, you must definitely visit, everyone please refer and share!