1

Strawberry

Referring to Da Lat, people will definitely think of green strawberry gardens with juicy, red strawberries. The experience of picking strawberries directly at the garden is one of the most popular activities in Da Lat. In addition, strawberries are also a gift everyone loves because of their many health benefits: providing high levels of vitamin C, fiber and antioxidants.

However, if you are concerned that fresh strawberries are difficult to transport and store, you can still choose other strawberry products such as: Strawberry jam, dried strawberries, strawberry candy, strawberry juice.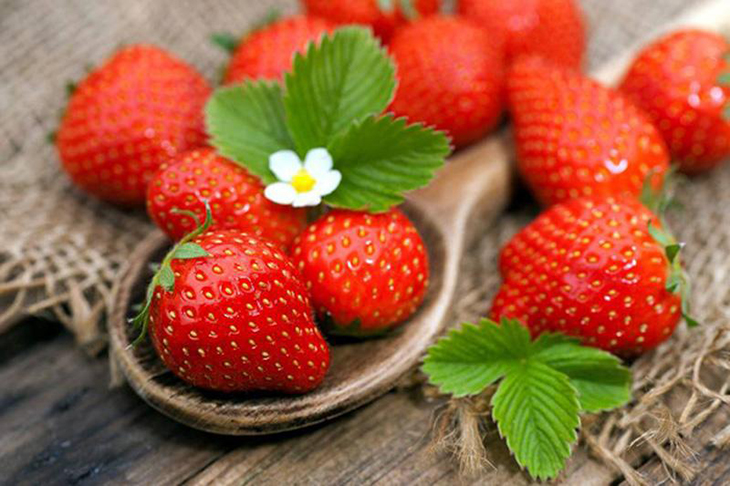 Da Lat is famous for its juicy, red strawberries
2

Da Lat Jam

Jam is a specialty of Dalat that is also very popular, is the number 1 choice to buy as a gift. Jams are usually packaged in zip-lock bags, which are beautiful and easy to transport. This dish, which is a snack, or used to treat guests on New Year's Day, is even more ideal. Juicy, fragrant, bold and extremely eye-catching jam with hundreds of different colors of fruits.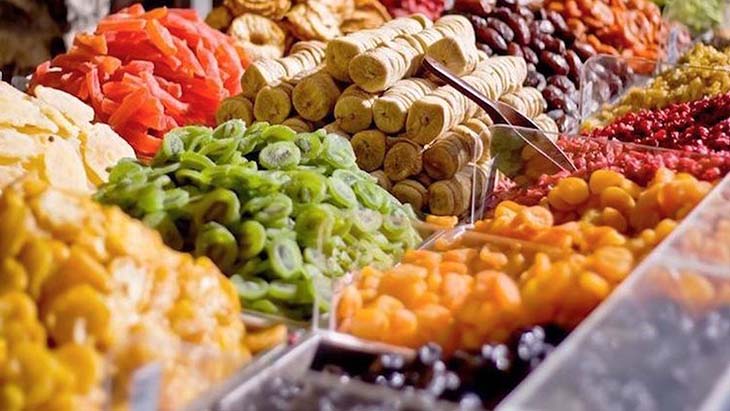 Attractive Dalat jam with many colors
3

Vegetables, dried fruits

For believers of vegetables and fruits but afraid of carrying, moving and preserving, Dalat dried vegetables is an extremely suitable dish. The crispy bags of jackfruit, potatoes, and mixed vegetables are both delicious and convenient, but still retain their natural flavor. Friends and relatives will surely be happy to receive this nutritious gift.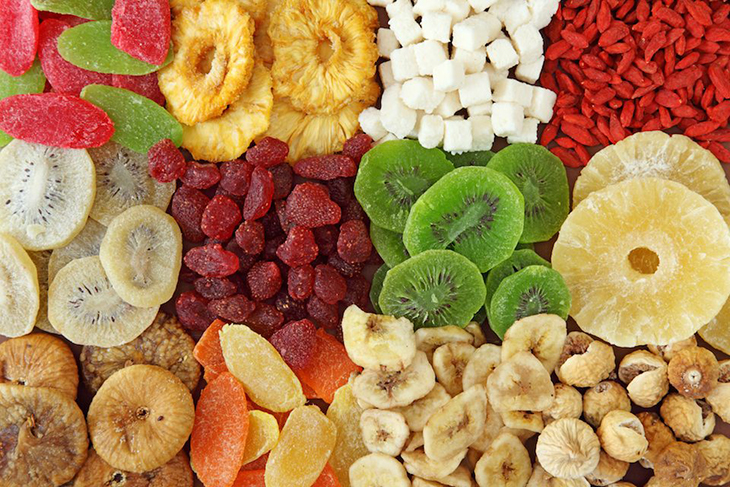 Dried fruits and vegetables are delicious, nutritious and easy to store
4

Dalat Wine

It is a luxurious and meaningful gift to give to the bosses because this is a healthy drink when used correctly and in the right dose. Dalat wine is the quintessential combination of mulberry – the typical fruit of this country and a unique wine-making recipe. The bunches of mulberry are succulent, dark, coiled and tiny but make very good wine, the wine has a strong, elegant taste, a pleasant light sweetness.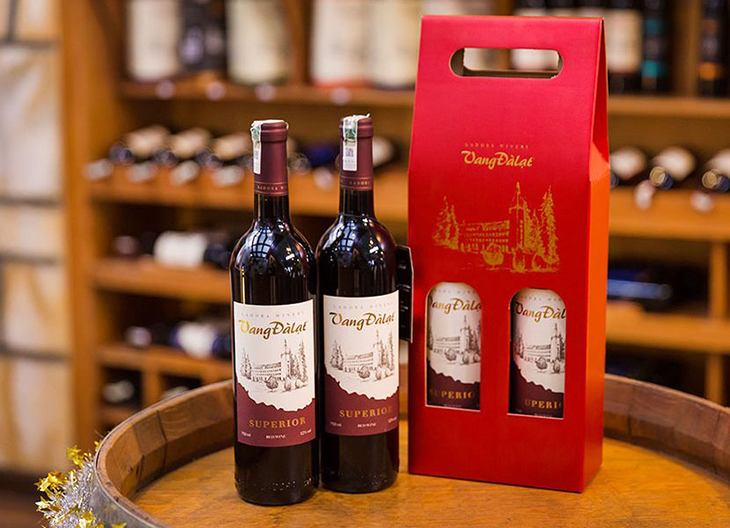 Dalat wine has an elegant, sweet taste
5

Fruit juices

On hot days, there is nothing better than having a glass of sweet and sour fruit juice pureed from nutritious fruits with ice. Some typical fruit juices of Da Lat you should try: mulberry juice, strawberry, kiwi, raspberry juice.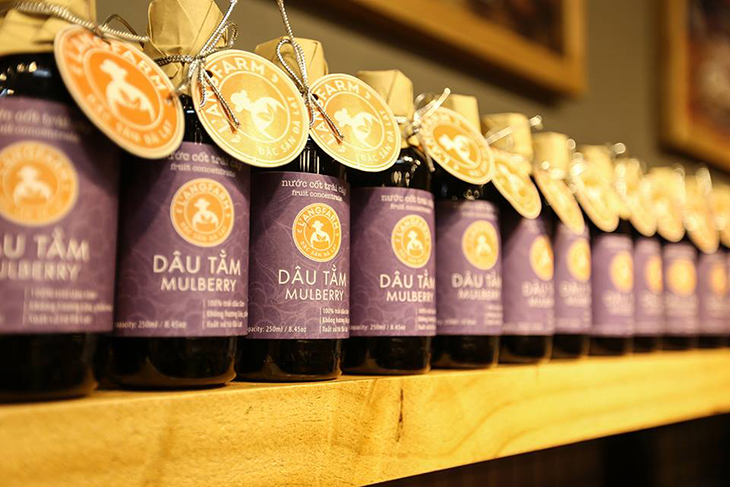 Mulberry juice is a famous specialty in Da Lat
6

Artichoke Tea

Artichoke is an herb with many uses, helping to reduce heat, detoxify effectively, prevent cancer, useful for pregnant women and good for liver health. Artichokes originated from the Mediterranean and have been planted in Vietnam by the French for hundreds of years.

With a mild climate all year round, Da Lat has become the most suitable land to grow artichokes for the highest quality, delicious tea leaves. Dried artichoke tea is packed in neat and convenient filter bags, bags, and boxes to make a gift for loved ones.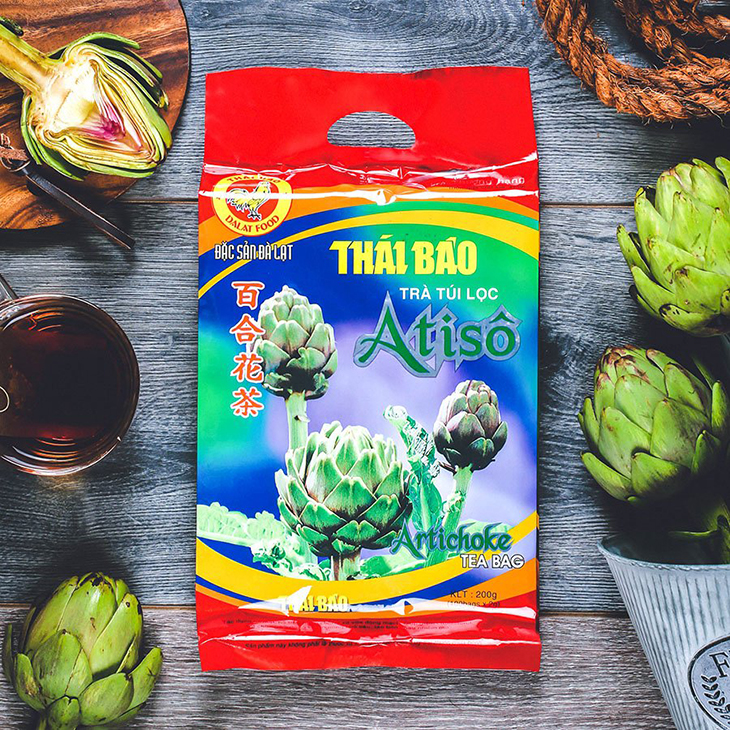 The cool climate in Da Lat makes artichoke tea of very good quality
7

Da Lat wax

Avocado is a special avocado line of Da Lat, the most delicious and nutritious in the avocado family. Avocado is loved because of its large fruit, soft and fatty inside. Avocado can be eaten raw or processed into avocado smoothie, butter cream.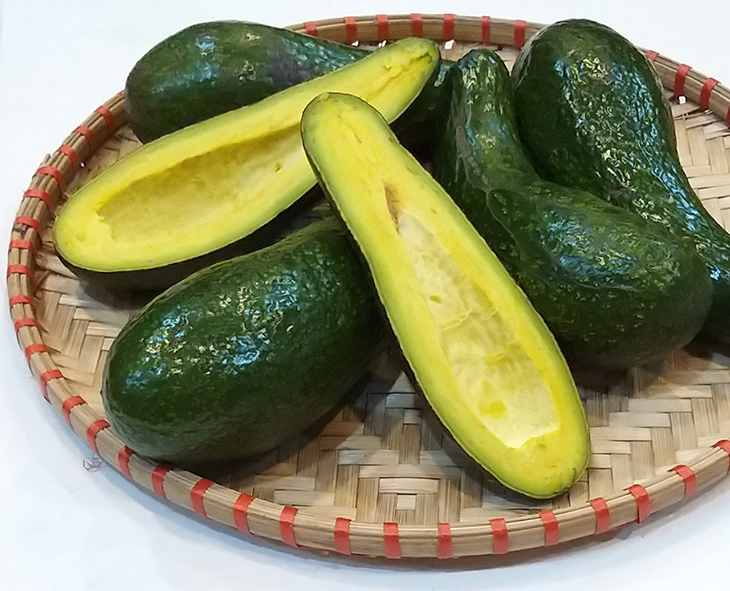 Da Lat waxy avocado has very large fruit, soft and fatty inside
8

Crispy persimmons Da Lat

Da Lat persimmon is divided into two types: crispy persimmon and soft persimmon. Crispy persimmon is most popular because of its immediate use, crispy and mildly sweet.

Da Lat persimmon season starts from mid-September until the cold winters in late November and early December. At this time, the persimmon trees have completely lost their leaves, leaving only crimson persimmons on the branches. Persimmons contain a lot of micronutrients that bring great benefits to your health and beauty.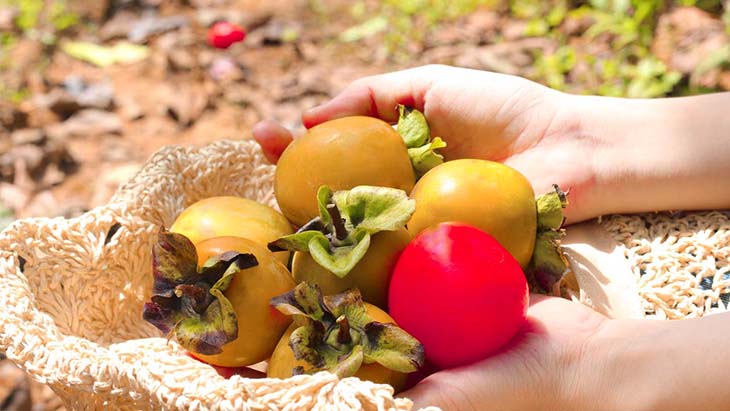 Da Lat crispy persimmon contains many micronutrients good for health
9

Honey sweet potatoes

Sweet potatoes are grown mainly in Ta Nung, Duc Trong areas. The characteristics of potatoes are very sweet, high in sugar when boiled / baked, the sugar in the potato melts, so it is called sweet potato.

Potatoes need to be boiled/baked thoroughly. The most common way today is to arrange a few stainless steel spoons on the bottom of the pot, put the potatoes on top, cover and let it simmer for about 30 minutes to have a sweet potato dish. A hot baked potato, sweet as honey, is nothing like on cold days.
Sweet potato has a unique sweet taste
10

Wool and brocade

Da Lat has a cold climate all year round, so the most sought-after items are accessories and warm clothes. Especially woolen products such as: sweaters, wool hats, gloves, socks, scarves, hats, keychains, etc. From modern fashion style to lovely style, woolen clothes are a gift. can be suitable for all subjects, grandparents, parents, friends and children.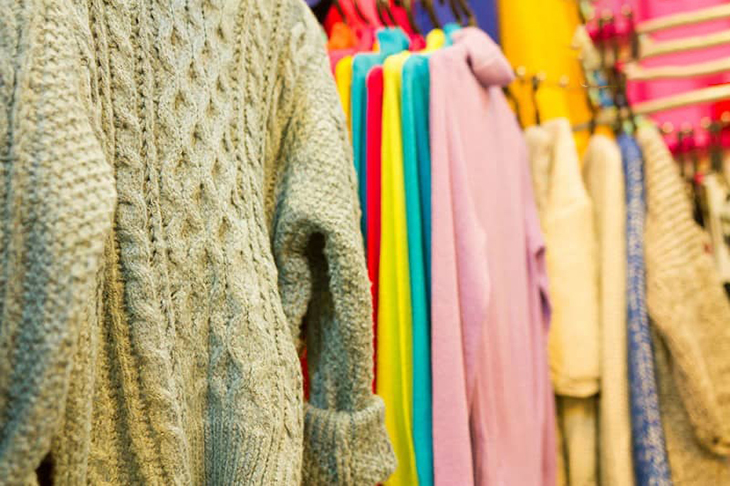 Wool products are both a meaningful gift and help you keep warm in Da Lat
If you are looking for a souvenir with a strong national identity, then choose handmade brocade products right away. The products are extremely rich such as: bags, scarves, tablecloths, curtains. Brocade is the pride of the Chil and Lach people on the Da Lat Plateau because each needlepoint is very delicate and meticulous, every motif on brocade dishes bears the mark of Vietnamese culture. the Central Highlands .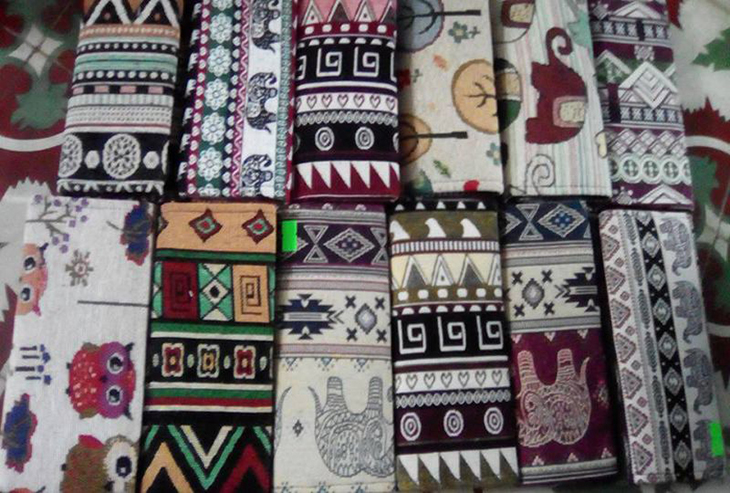 Brocade in Da Lat is imbued with the culture of the Central Highlands
11

Dalat fresh vegetables

Referring to Da Lat, you must definitely mention the vegetables here. Dalat vegetables have many varieties such as: cabbage, cabbage, spinach, cauliflower, artichokes, celery, peas, carrots, potatoes, chayote, kohlrabi…

Mild temperatures combined with moderate rainfall, bright sunshine all year round, fertile soil help vegetables have a very high nutritional content, fresh, crispy and sweet taste, much stronger than other vegetables. vegetables grown elsewhere.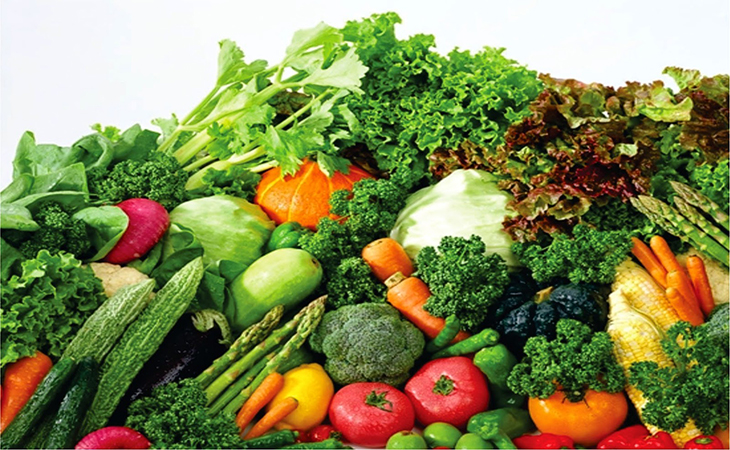 Da Lat vegetables grow very well thanks to the favor of nature
12

Da Lat flowers (Fresh flowers, dried flowers)

Dubbed as the land of thousands of flowers, it would be remiss not to mention this specialty. There are many kinds of flowers that are diverse from colors to varieties such as hydrangeas, sunflowers, roses, lavender… grown throughout Da Lat city.

In particular, Da Lat is also a place specializing in supplying and distributing fresh flowers to all the southern provinces. However, when buying directly in Da Lat, the price will be better, so please take advantage of buying a few flower pots as gifts when you have the opportunity to travel here.

In addition to fresh flowers, dried flowers are also very popular because they resemble 90% of real flowers but have a very long lifespan of 4-5 years. Dried flowers are suitable for display in all spaces of the house.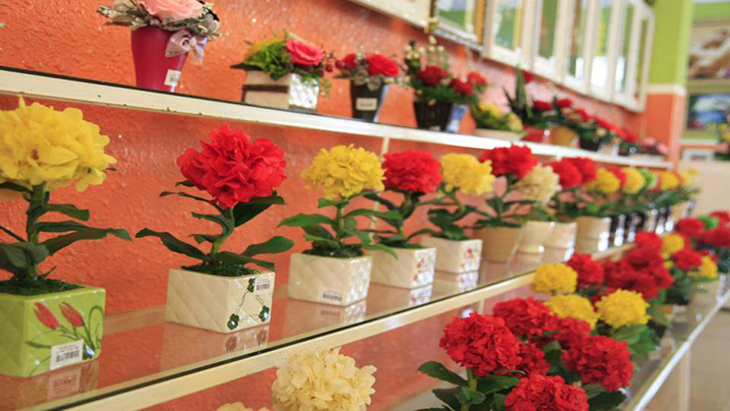 Dried flowers are not only beautiful but also easy to store and transport
Hopefully through this article, Dien May XANH can help you choose special specialties as gifts for your loved ones. XANH Dien may also wish you a happy and meaningful trip to Dalat.