1

Trang An La Casa Homestay

Located in the beautiful land of Ninh Binh, La Casa Homestay is quite close to famous tourist areas such as Bai Dinh pagoda, Trang An, only 3km – 4km away with a few minutes by motorbike to visit.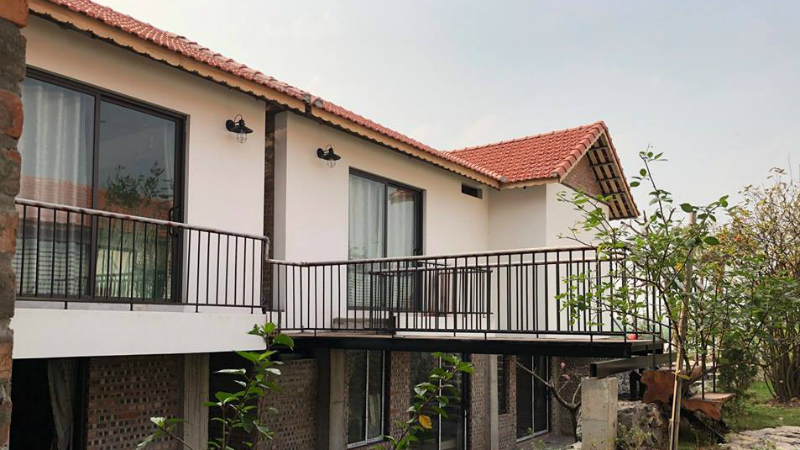 This homestay has a large garden, planted with many ornamental plants and flowers. In addition, the view of the homestay overlooking the green and majestic Trang An mountain river creates a comfortable feeling when staying here.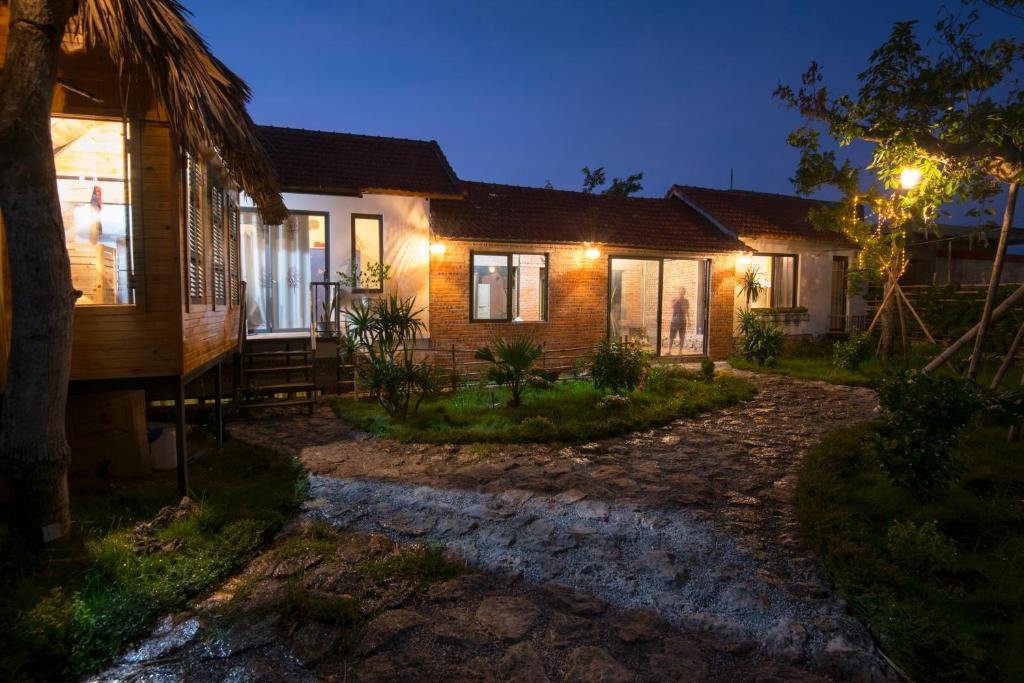 The space in the room is designed in a light color tone of white and yellow as the main color. Create closeness and comfort for visitors. Rooms are always neat and clean.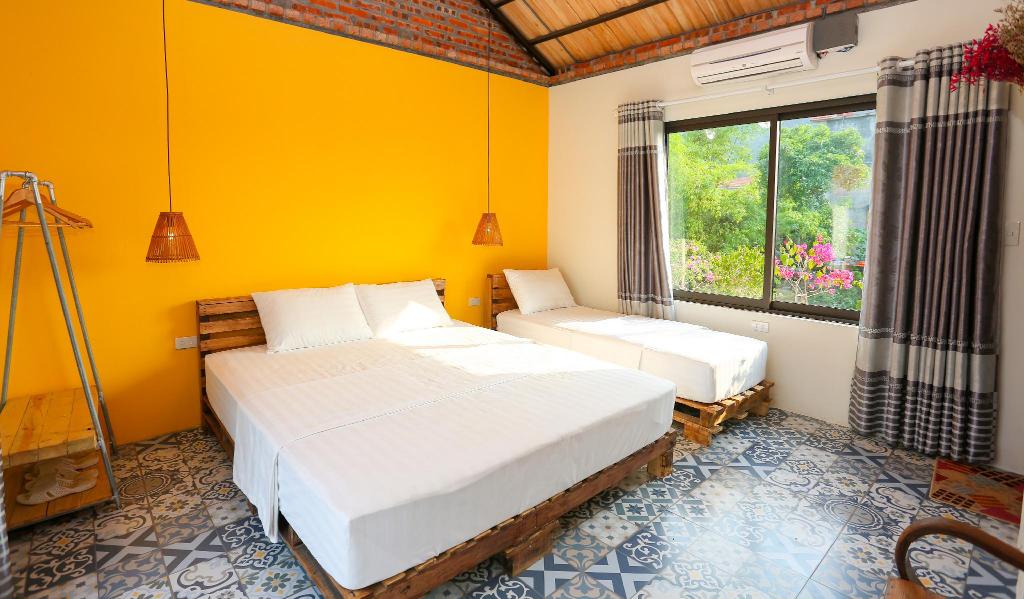 2

Trang An Valley Bungalow

Trang An Valley Bungalow is built next to the foot of the mountain in the beautiful and romantic Trang An valley. Surrounded by trees, green mountains, no dust and noise. The air here is always cool because it is surrounded by trees.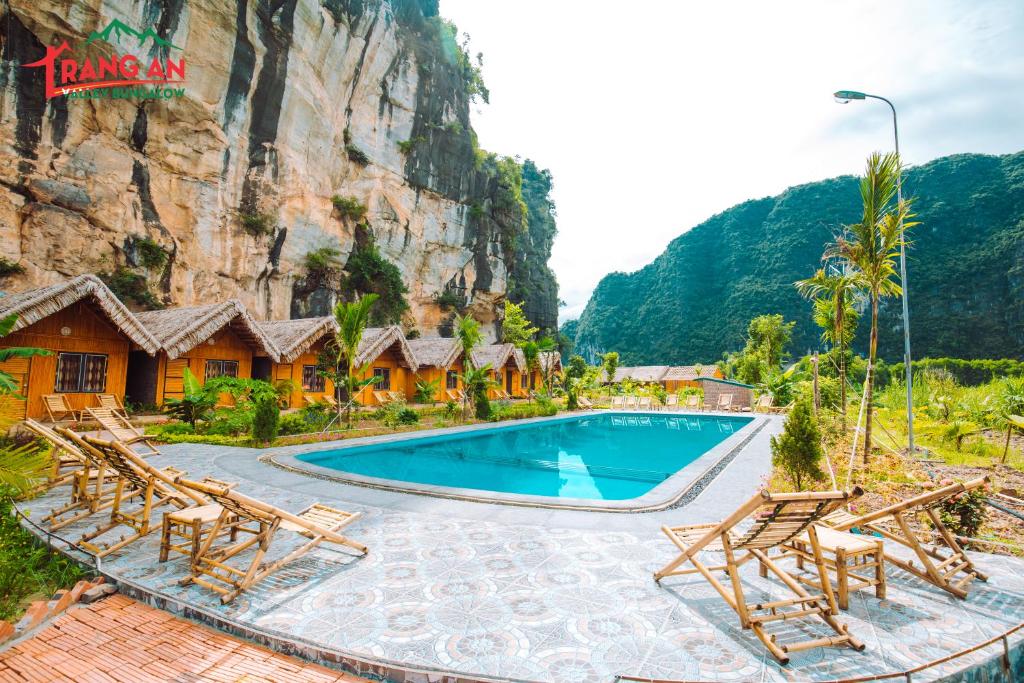 There are many types of rooms for you to choose from. Each room has a direction to the swimming pool in the center, convenient for you to move around the homestay. The room is also equipped with furniture, full of personal items to ensure you a complete stay.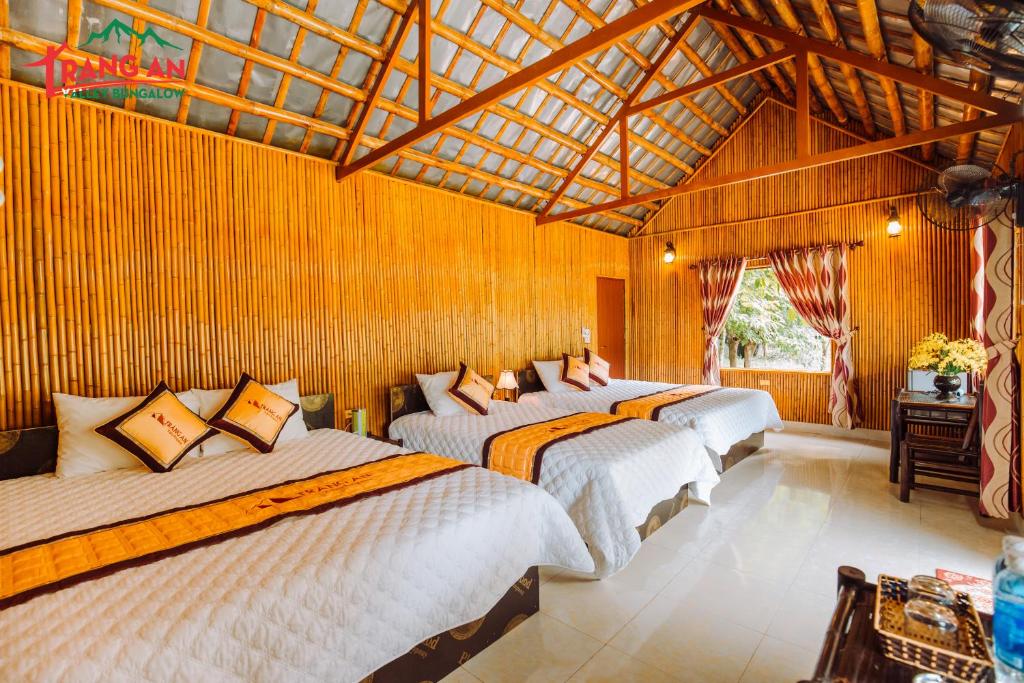 3

Tam Coc Serene Bungalow

Tam Coc Serene Bungalow is a very peaceful place and says no to smog. Homestay Tam Coc Serene Bungalow is located right in Tam Coc Bich Dong tourist area. So, if you come to Tam Coc to travel and explore, you don't have to spend too much time traveling.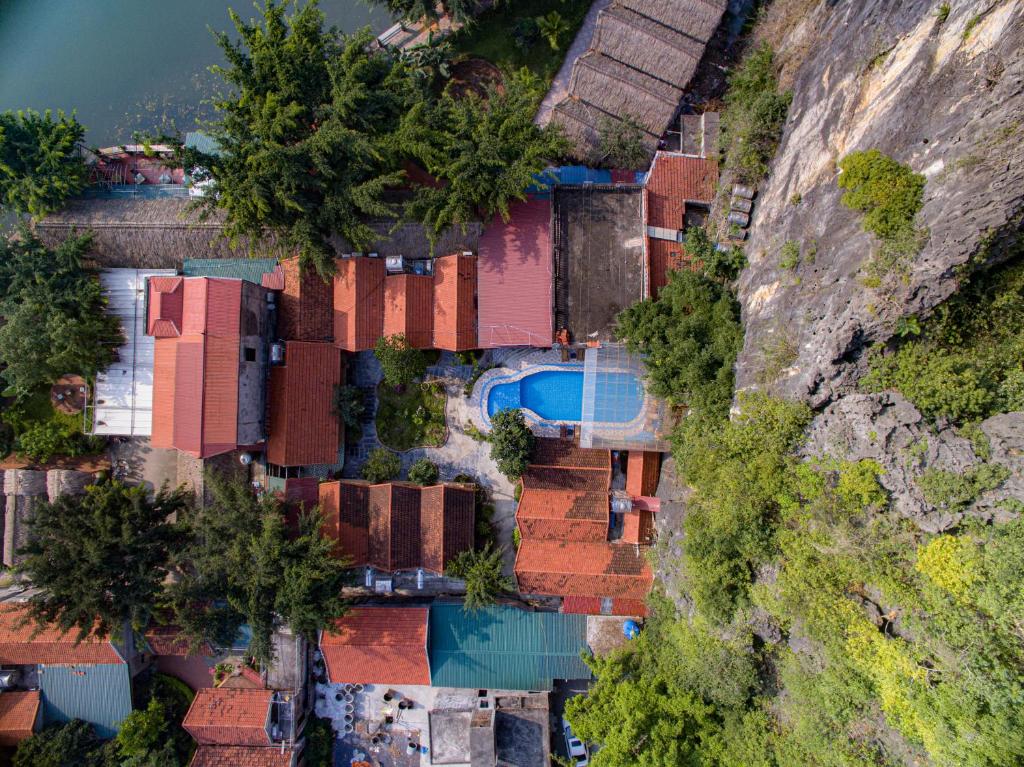 Each bedroom here has only one bed and can only accommodate up to 3 people. The inside of the room is also very comfortable. Beautiful decor corners like the picture will give you "excellent" virtual live photos.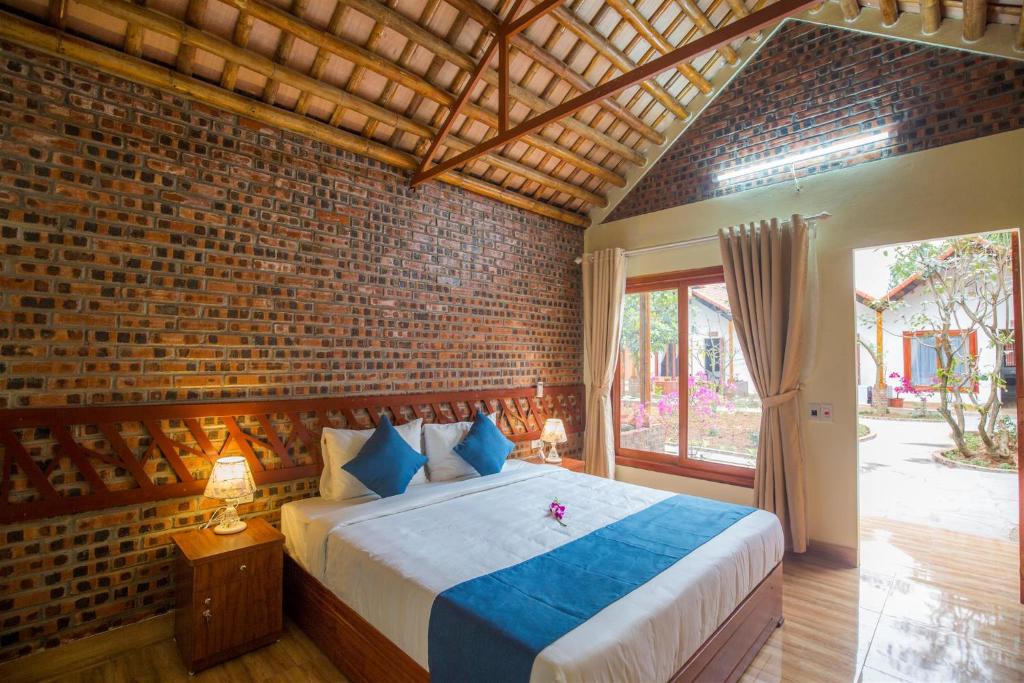 4

Sun's Home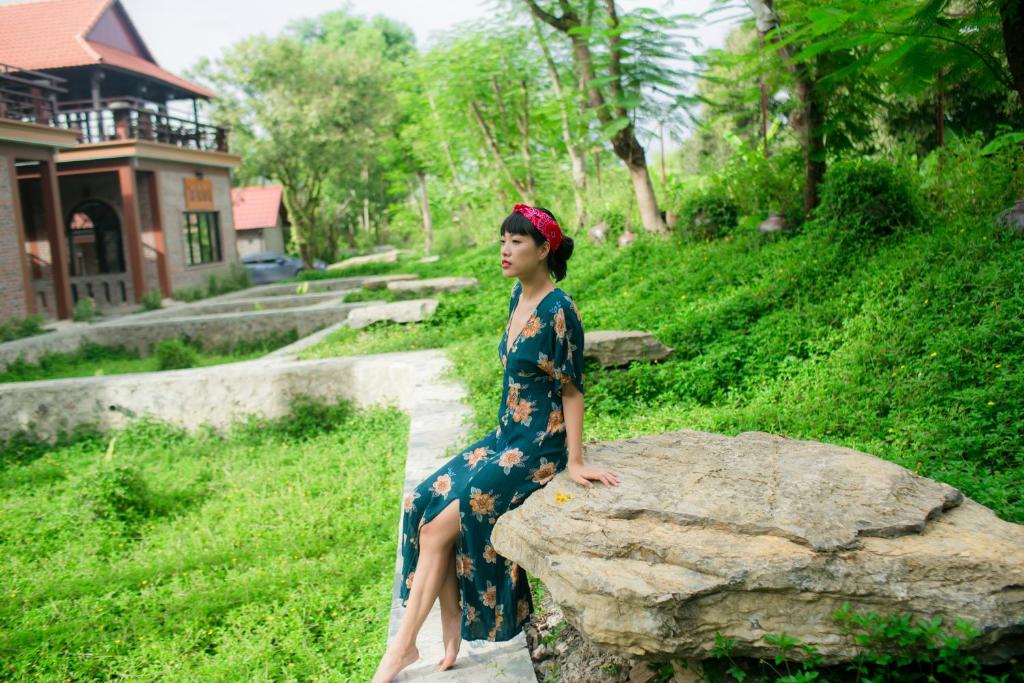 Sun's Home owns a wild, natural and green landscape, the air here is very fresh, the rhythm of life is peaceful. Every morning you will hear the birds singing, in the evening you will hear the cry of frogs, this place will be the ideal place for those who need a period of contemplation.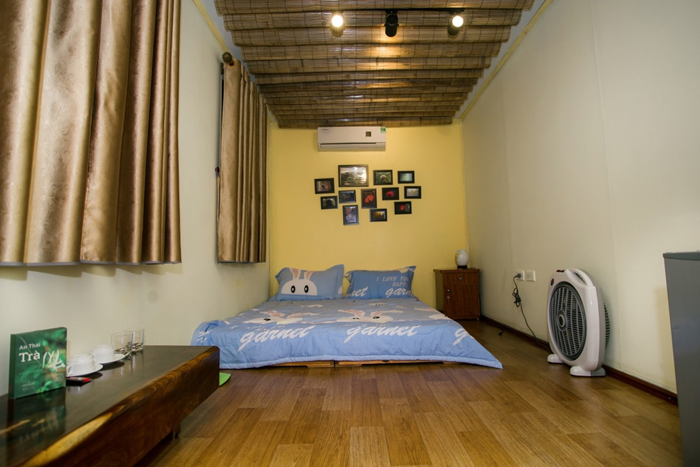 5
Ninh Binh Bamboo Farmstay
Ninh Binh Bamboo Farmstay is located in a very convenient location for moving to other tourist destinations, such as about 7km from Bai Dinh Pagoda.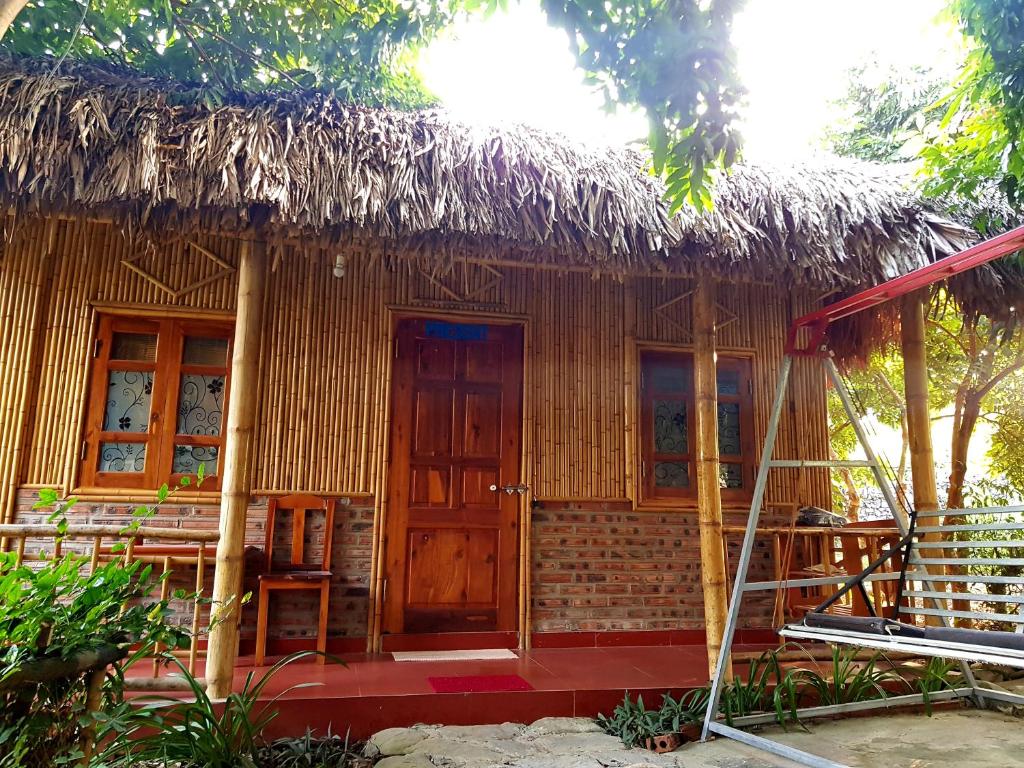 Homestay is designed in a simple style, close to the culture of the people here. Not only that, when you stay here, you will be able to eat the famous specialty in Ninh Binh, which is mountain goat, interesting, isn't it?
Each room has a balcony for guests to drink tea, enjoy the view or read a book to relax.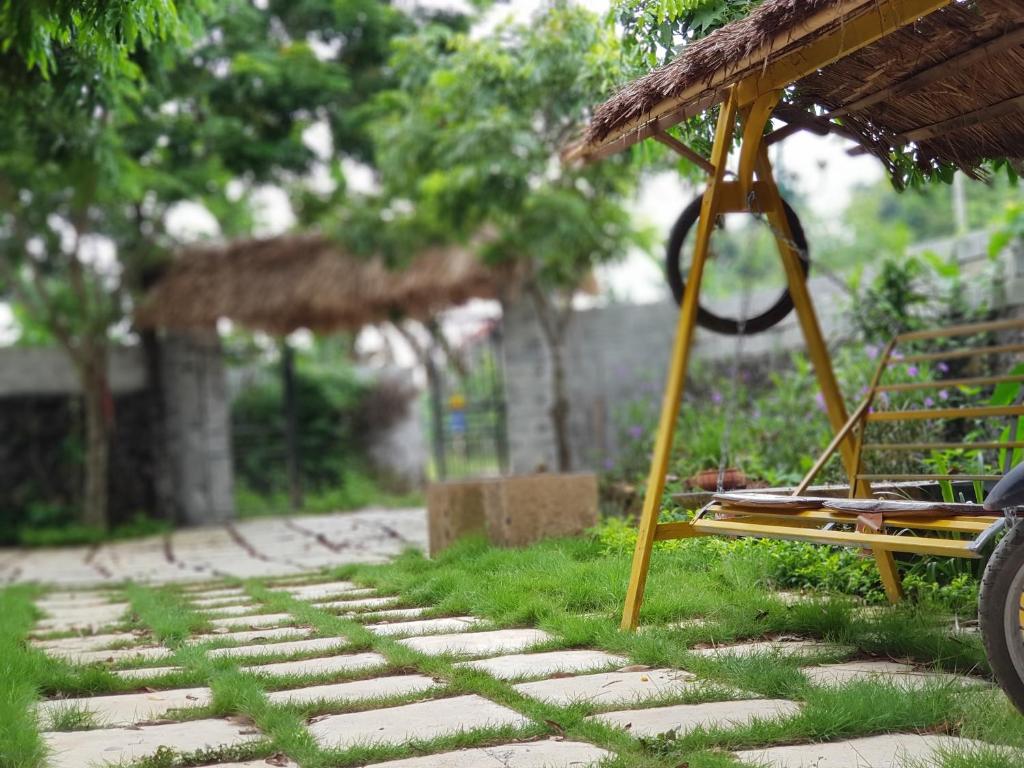 6

Amira Homestay

Amira Homestay is located very close to places such as Tam Coc wharf, Hang Mua, Ngo Dong river. You just need to walk about 5-10 minutes to get there.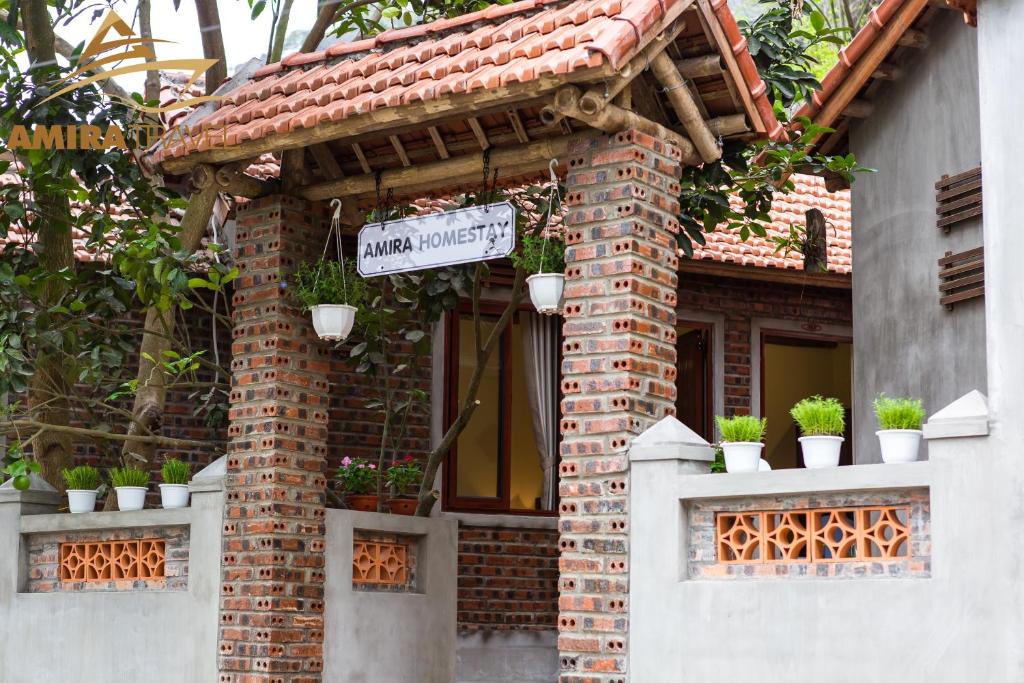 In addition, homestay Ninh Binh also allows you to rent bicycles for free to travel to tourist attractions easily. Inside the homestay, there is also a swimming pool for the entertainment of visitors.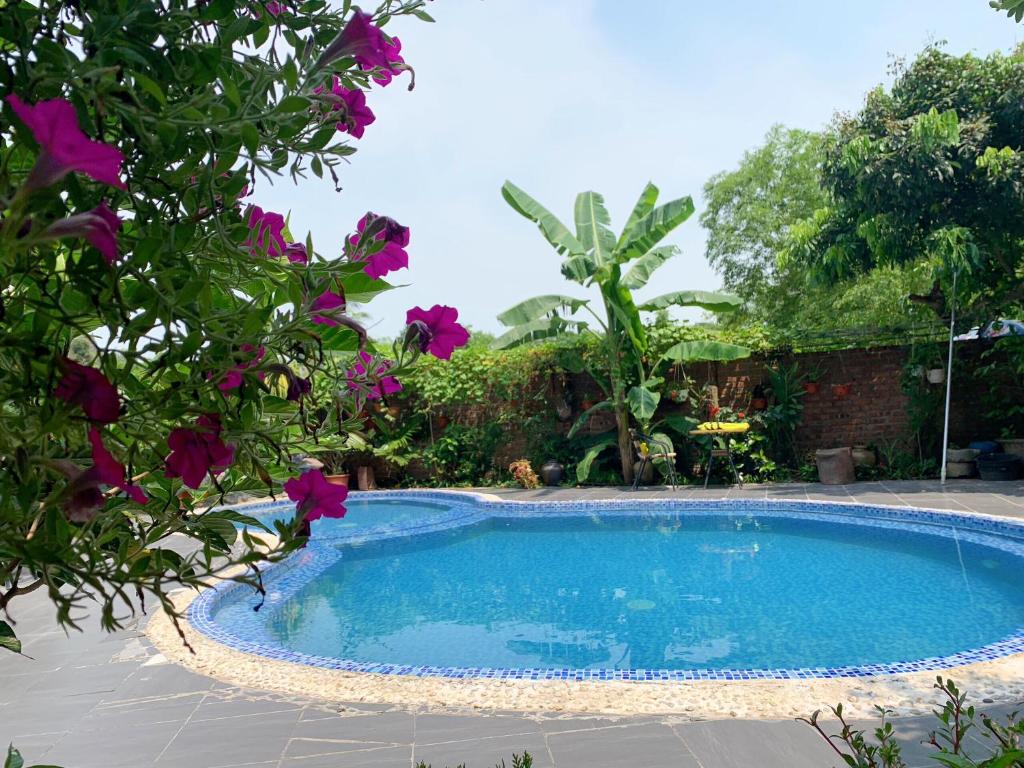 The bedroom here is also beautifully decorated, airy and the room is always clean. The room overlooks the mountain, looks very poetic.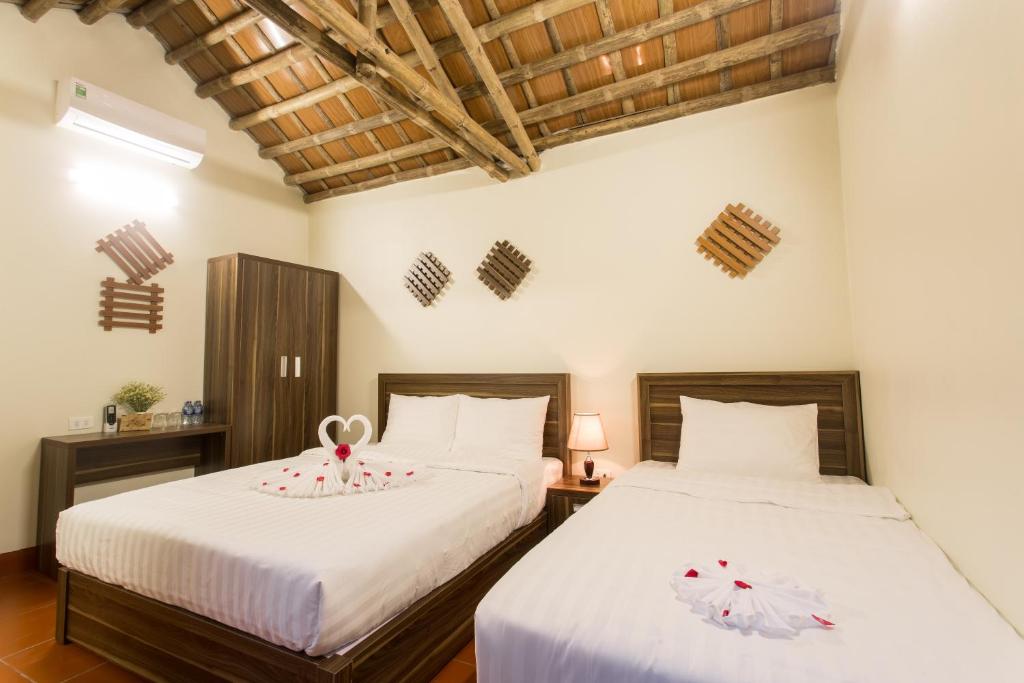 7

Hoalu Ecolodge Homestay

Hoalu Ecolodge Homestay as well as other homestays have views of the mountains and rivers. The homestay is also fully equipped, including a swimming pool.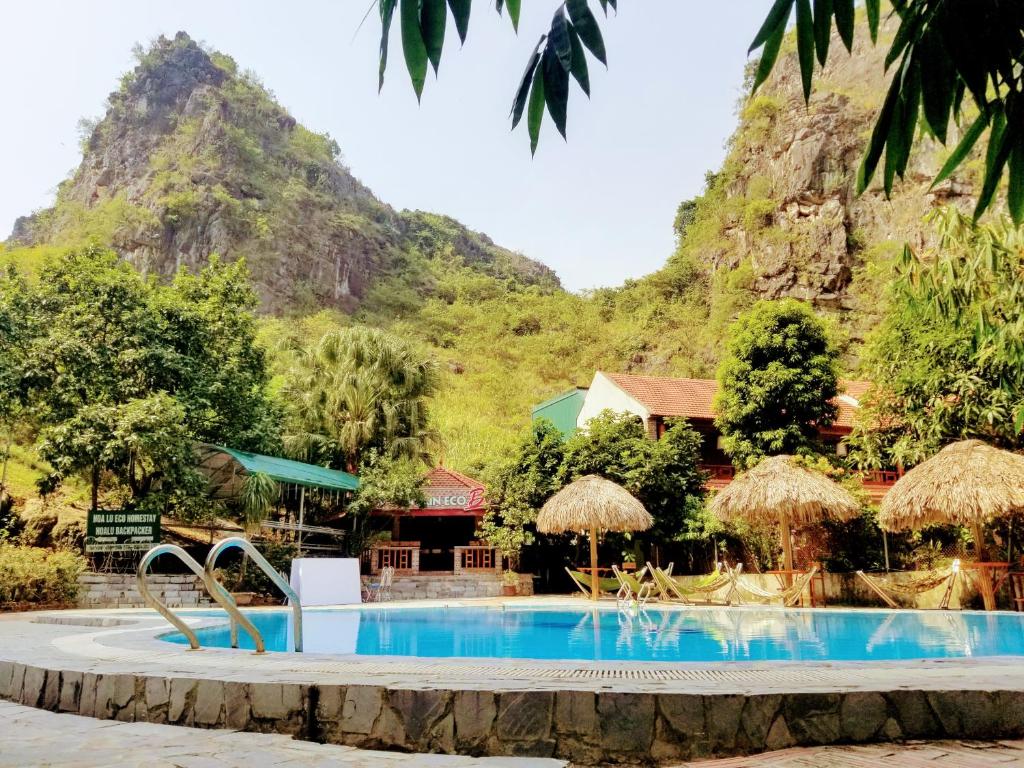 The bedrooms are also designed in a special way and equipped with equipment and living tools to serve visitors.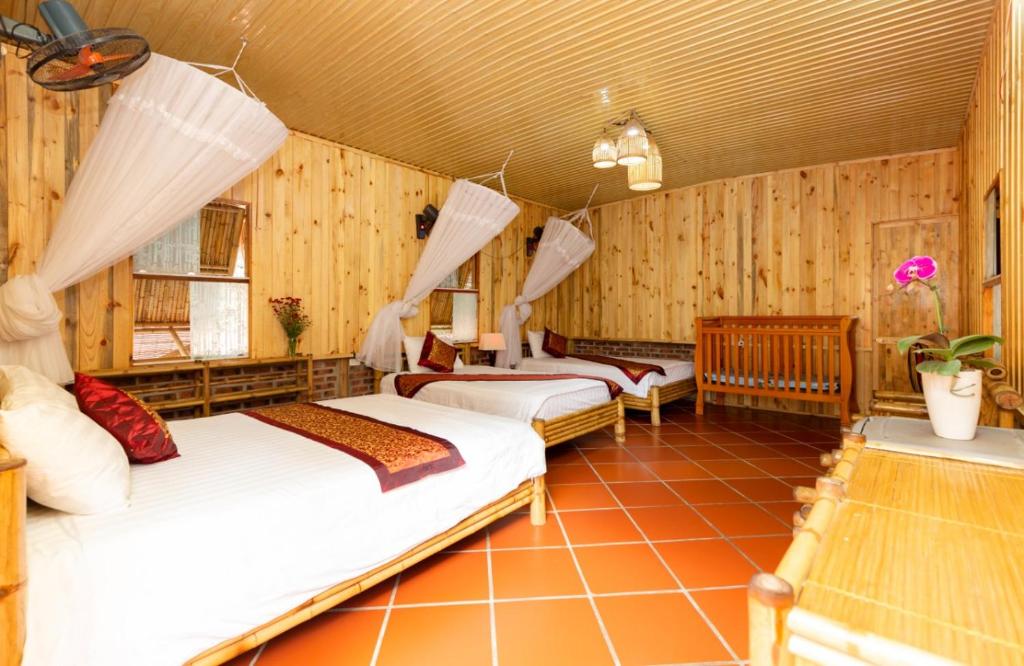 8

Limestone View Homestay

Limestone View Homestay is designed for those who are tired of the hustle and bustle of life and need a quiet place to rest, so the space here is extremely open.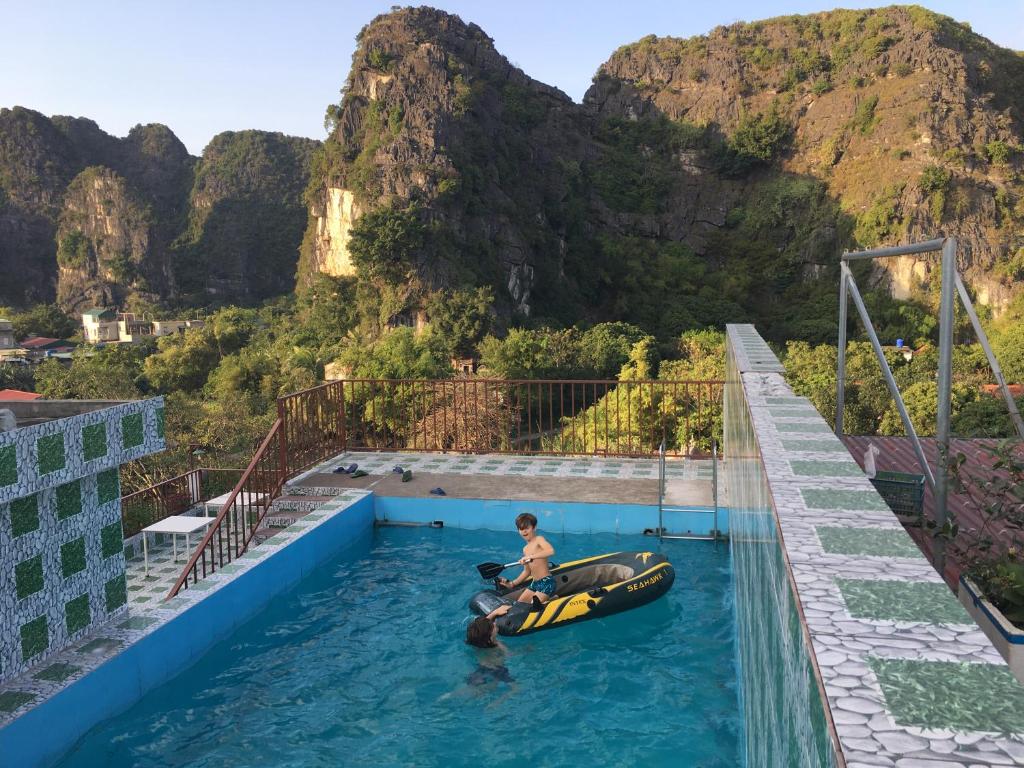 The room is built in harmony with nature with surrounding glass doors, from inside the room you will see the whole outside, creating a pleasant and comfortable feeling. The rooms have a mountain view, an outside balcony to enjoy the view and here are very close to Bai Dinh pagoda and Hoa Lu ancient capital.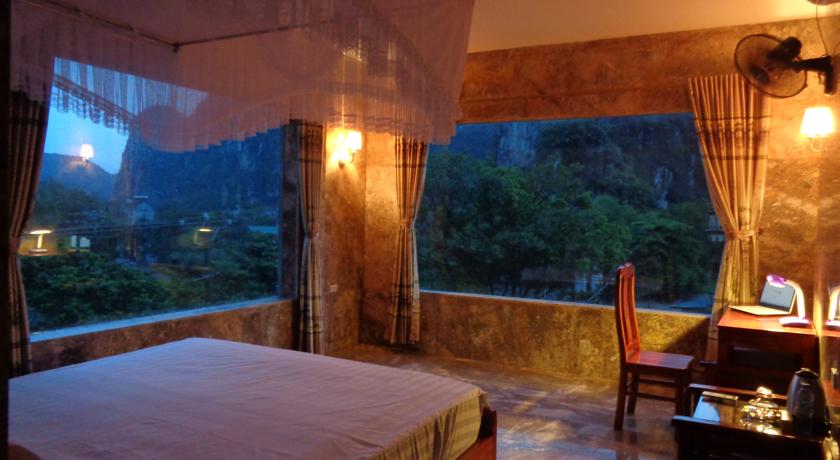 Please refer to some of the best-selling photography sticks at Dien May XANH to get the best photos!
Ninh Binh is indeed a tourist destination with unique features that are hard to resist. Hopefully with the top "excellent" view of Ninh Binh homestays, the "thousands of likes" photos above will help you find the best place to stop!