1

Native Binh Hung raft house

If you have the opportunity to travel to Binh Ba Island , stopping at Binh Ba Native Rafting House will be an extremely right choice. Homestay has rooms that are designed to face the sea , so it would be great if you wake up every morning to watch the sunrise over the sea full of romance and energy, right?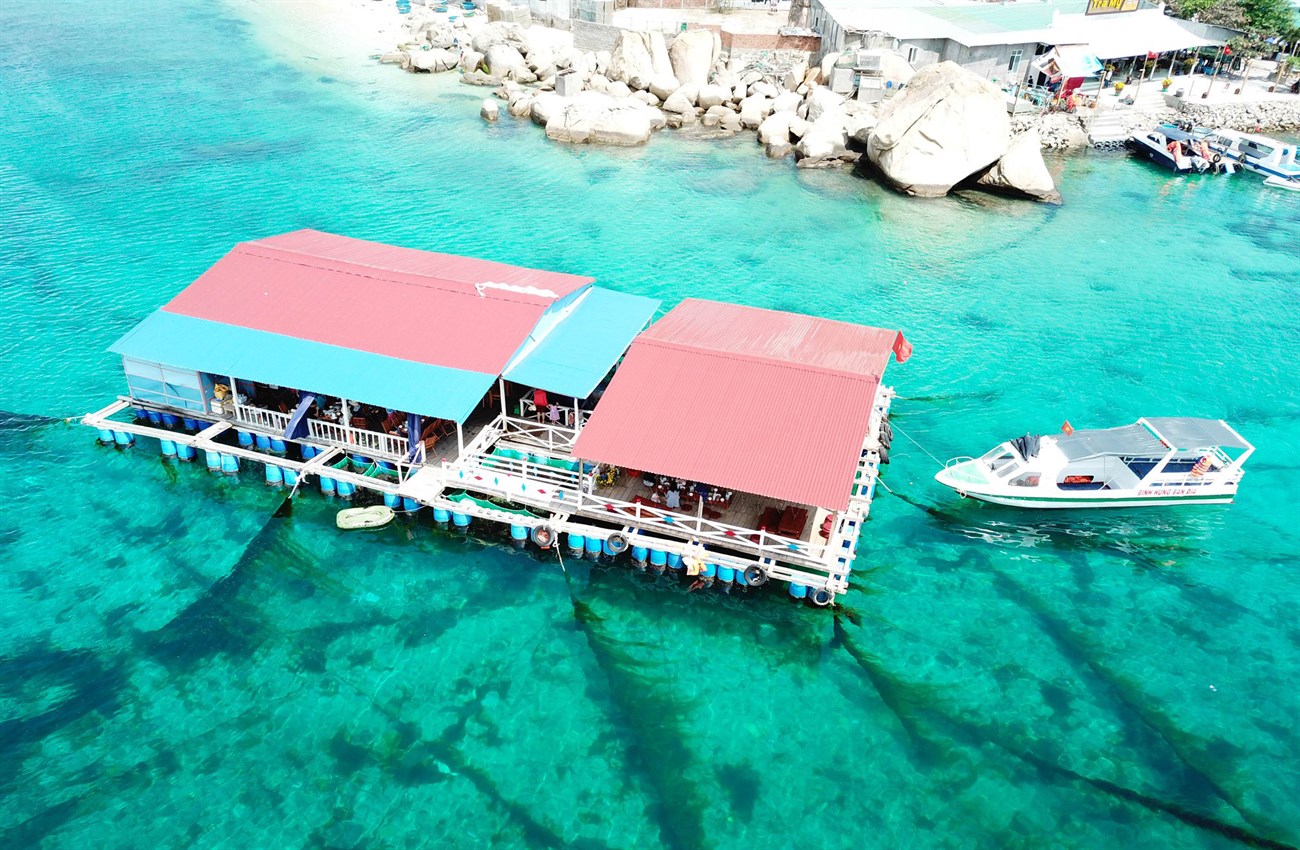 Coming to Binh Ba Native Homestay, you will be free to have fun when paying for all-inclusive travel packages . In addition, guests will enjoy barbecues with sea-flavored dishes in the evening, which are local specialties, promising to bring you the most unexpected experience.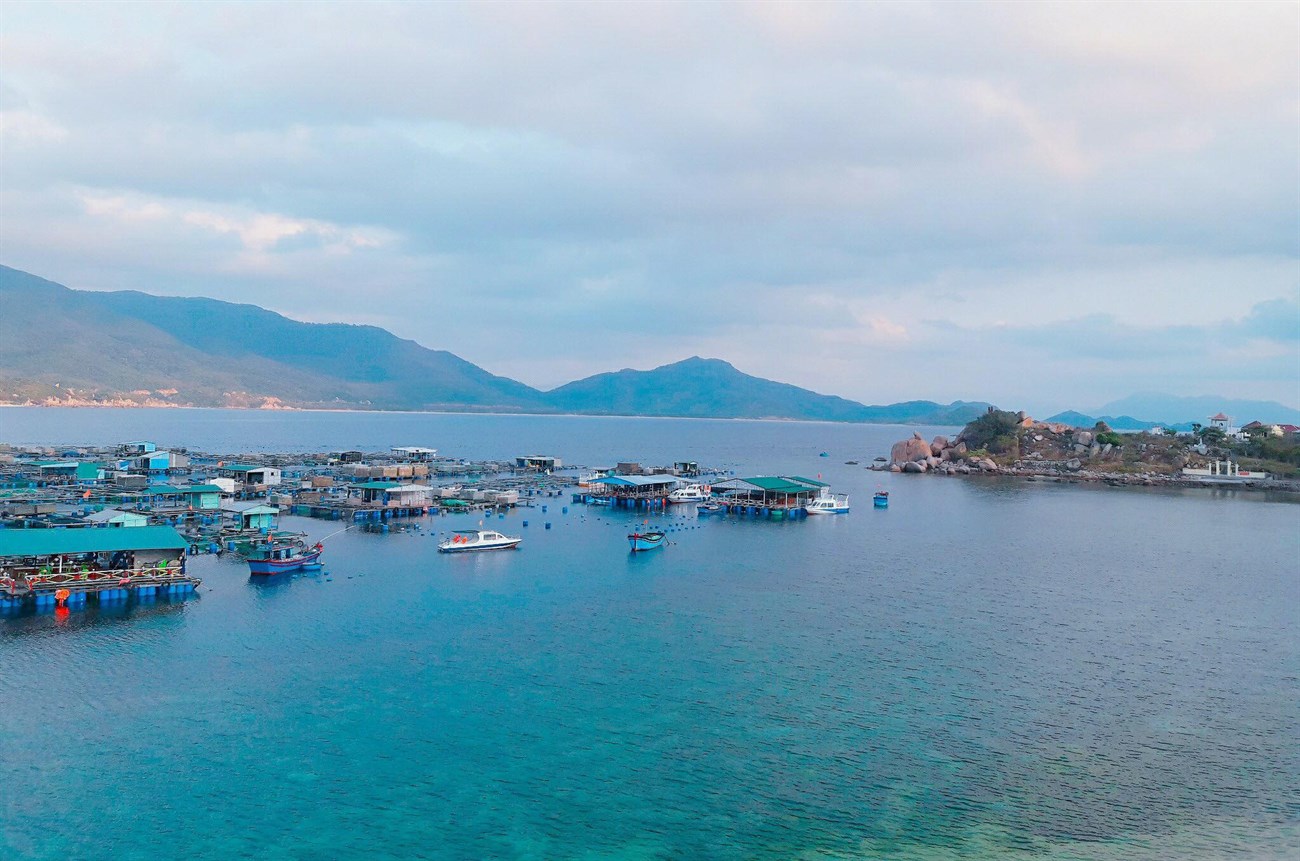 2

Co Lan guest house

Co Lan Hostel is one of the most popular destinations for tourists to visit both at home and abroad thanks to the extremely ideal view for tourists who love taking photos. In addition, the interior space of the room is also very comfortable and comfortable. Homestay promises to bring you an interesting and unforgettable vacation in Binh Ba Island.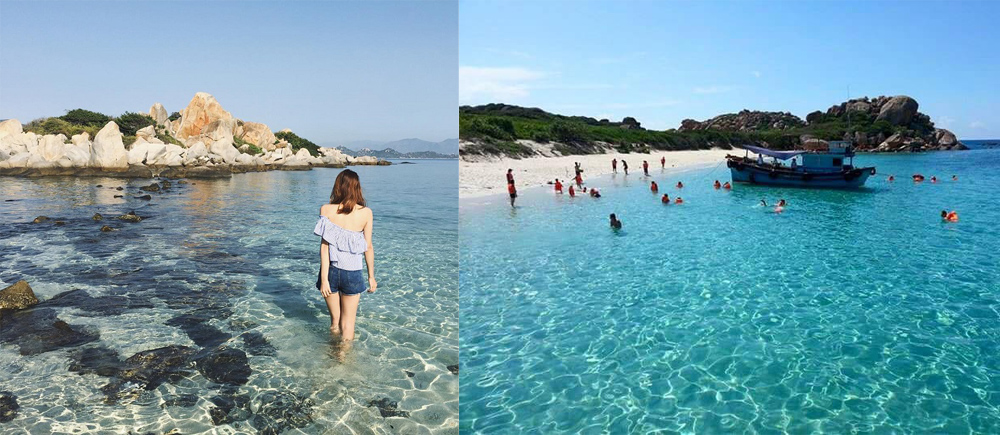 This is an extremely ideal resting place thanks to its location near the beach, easily serving the entertainment and relaxation needs of visitors. Not only that, when you arrive on the island, you will be welcomed and guided by the locals very warmly and friendly.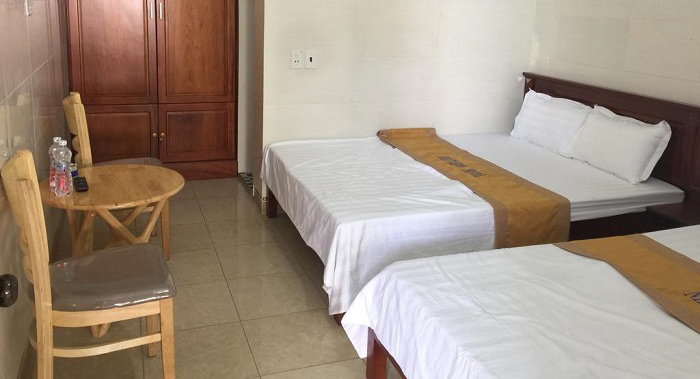 3

Son Anh Hostels

If you plan to visit Binh Ba Island – Khanh Hoa , don't forget to stop at Son Anh guesthouse , because this will be an extremely good value for money homestay with extremely good service quality! Here, you will be immersed in the extremely beautiful natural scenery, fresh climate and quiet space, suitable for vacations to dispel worries and chaos in the busy city.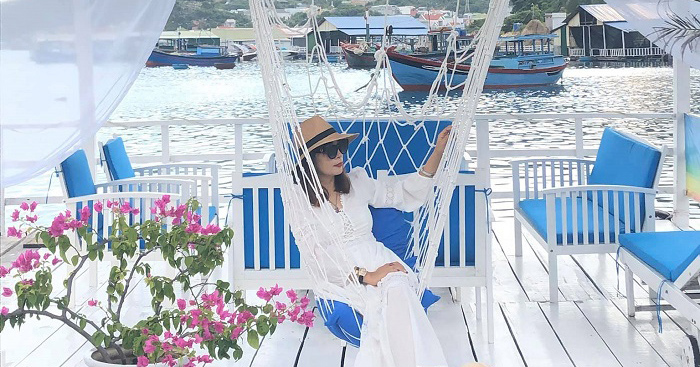 Son Anh guesthouse is equipped with The room is extremely comfortable with full furniture and necessary items such as: air conditioner, television, water heater,… In addition, the motel also serves food and beverage services with dishes of the sea. extremely attractive. In addition, you can also experience package travel services to have the most comfortable vacation time!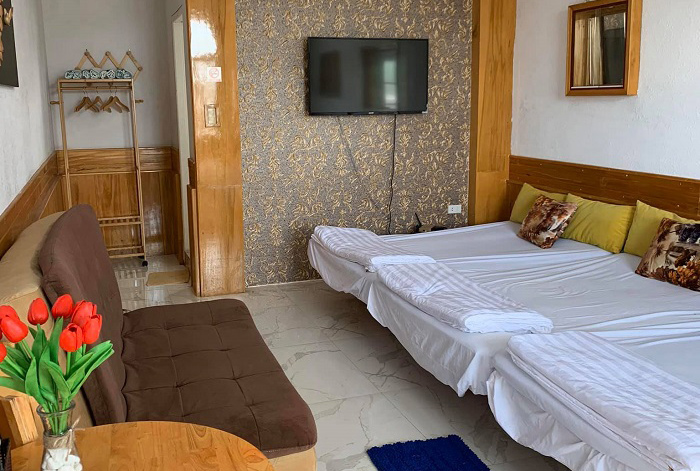 4

Hostel Sister Ut Tang

Coming to Sister Ut Tang guesthouse , you will not have to worry about the room rate because this is a motel with affordable prices, serving tourists to visit. Binh Ba Island – Khanh Hoa. The motel here is very diverse in types of rooms, suitable for solo travelers, couples, families or groups of friends,…
Besides, hotel We also provide all-inclusive services from resort, dining, sightseeing at very reasonable prices for you to enjoy and enjoy. Besides, enjoying the specialties here also promises to bring an interesting and unforgettable experience!
5

Ngoc Suong Resort

Ngoc Suong Resort is a famous place and extremely loved by tourists every time they visit Binh Ba – Khanh Hoa. What makes this resort attractive is first of all thanks to the extremely beautiful view with blue sea, white clouds, golden sand. In addition, the resort is also very invested in design and decoration.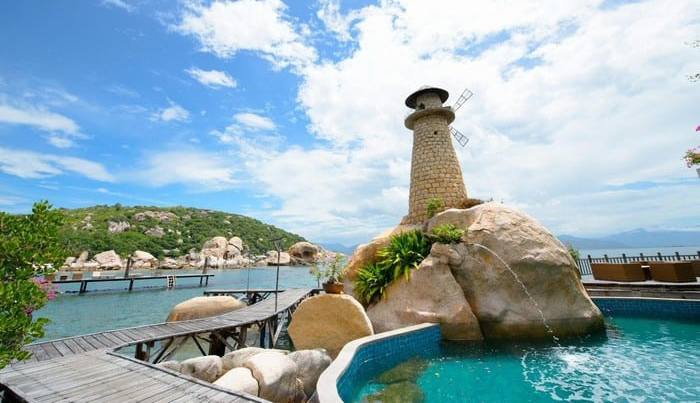 Although not located in Nha Trang Bay, the resort still has vibrant energy with an attraction not inferior to Nha Trang resorts!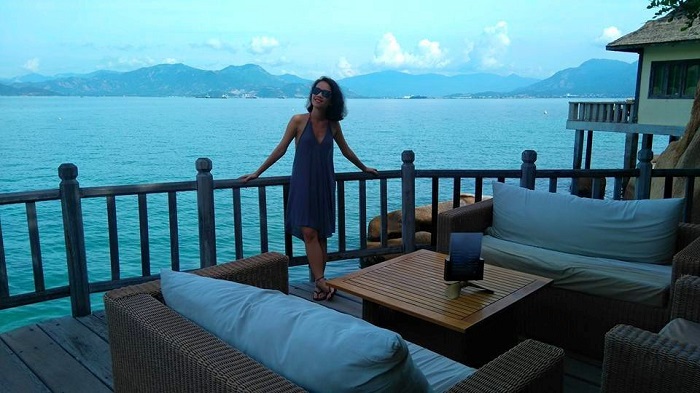 Ngoc Suong Resort brings the most luxurious form of resort in Binh Ba. Therefore, when coming here, visitors will both take advantage of convenient resort services and enjoy the beautiful scenery of the motel on the sea.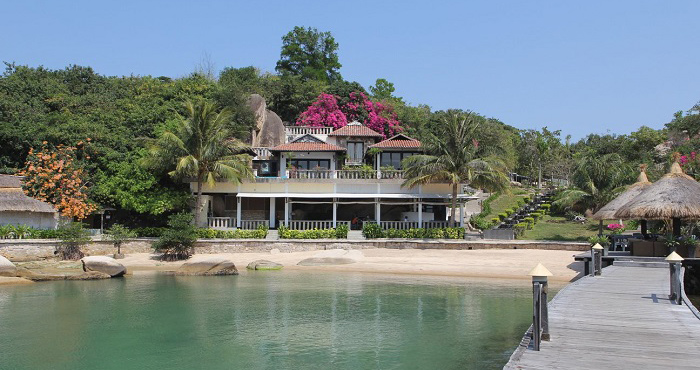 6

Green Sea Hostel (Thin Hostel)

Come to In Khanh Hoa , people often choose Binh Ba as one of the most famous tourist destinations thanks to the natural scenery and extremely quality resort services. After a tiring journey, don't forget to stop at Blue Sea guesthouse to have the most comfortable moments of rest and relaxation!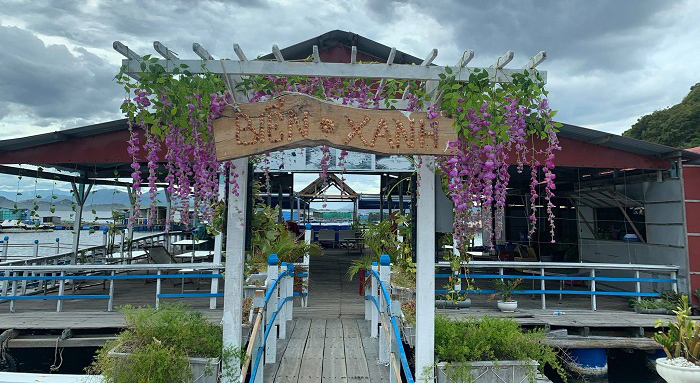 Blue Sea guesthouse is also known as Thin guesthouse and is located in the center of the island, so it is very convenient for moving and sightseeing around the island. Not only that, the motel also has a large area, creating an airy space and especially the rooms are designed facing the sea.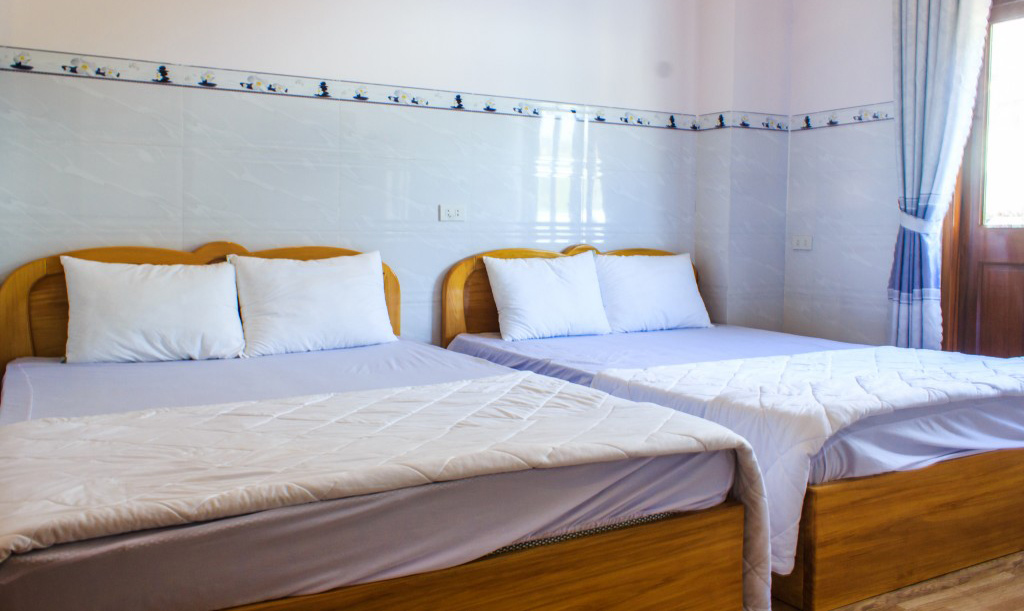 The rooms are designed extremely modern, luxurious with full amenities and necessary furniture. In addition, the service attitude of the staff is also highly appreciated thanks to their enthusiasm and thoughtfulness. Therefore, this promises to be an ideal vacation spot for friends and family during weekends or Tet holidays.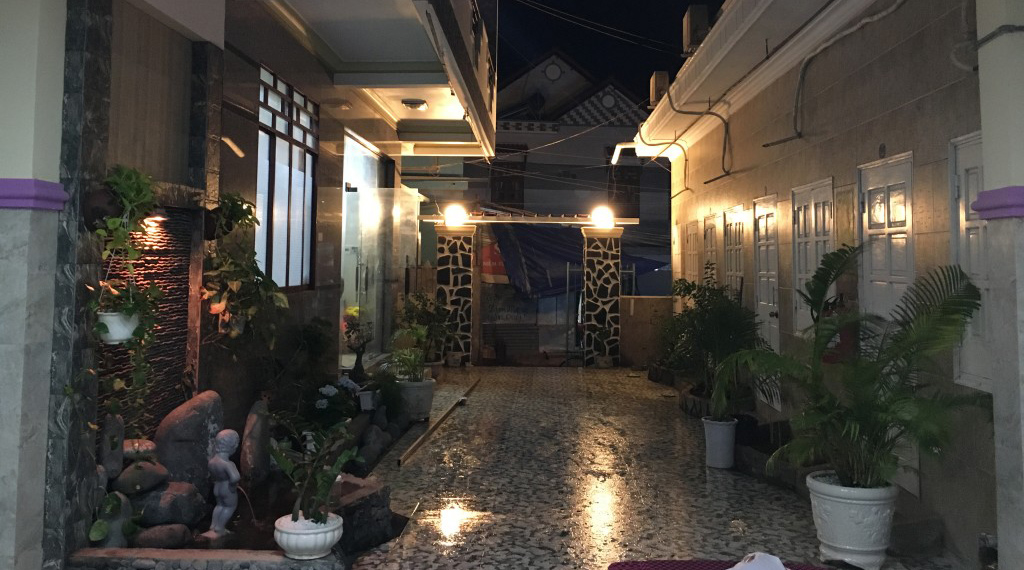 7

My Tram Hostel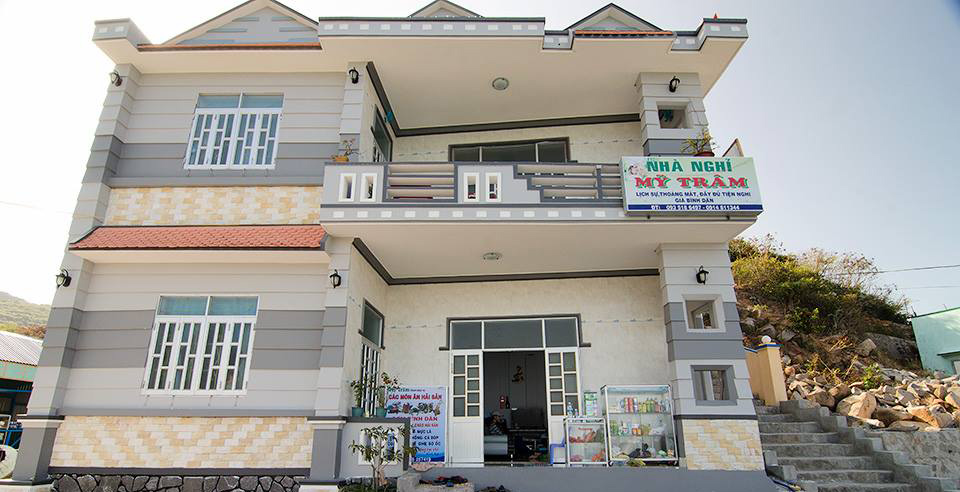 My Tram Hostel is considered as one of the ideal places to stop and promises to be the best choice for tourists when visiting the island. The motel consists of a system of 8 rooms that are designed extremely luxuriously and fully furnished with necessary furniture and equipment, extremely suitable for the trip of the whole family or couples.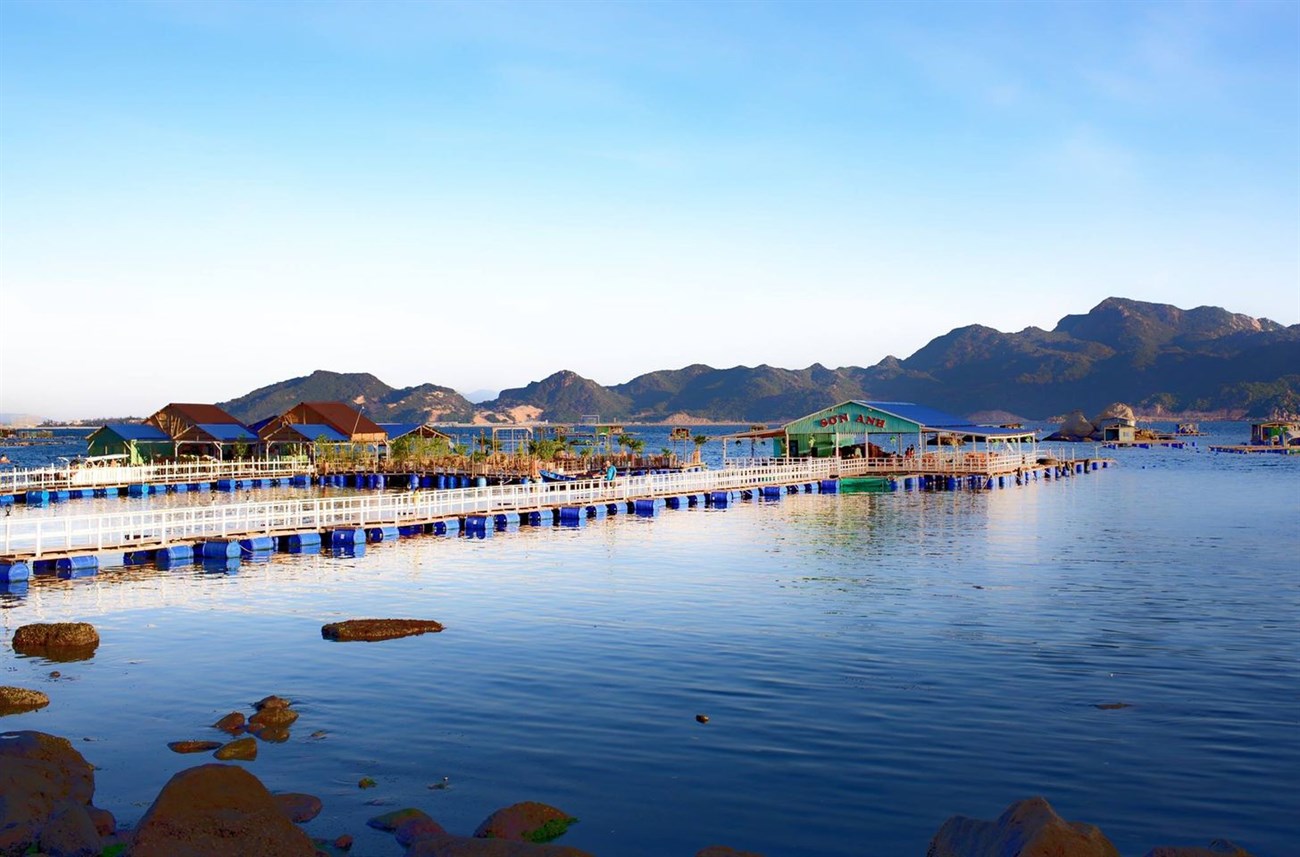 In addition, from the balcony of the guesthouse, you can watch the whole Cam Ranh Bay with the sandy beaches stretching under the green coconut groves next to the waves lapping rhythmically on the shore…
8

Hanh Phap Hostel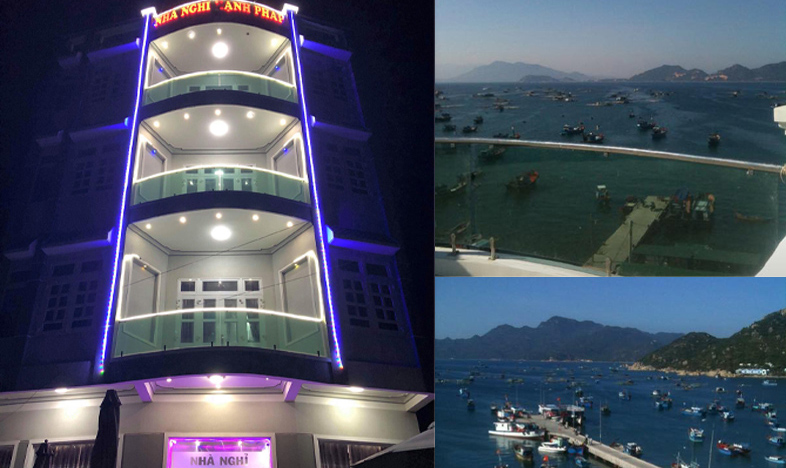 Hanh Phap Hostel is located near the seaport and is considered as one of the best quality motels with the most convenient location on Binh Ba Island. The property is 100m from Binh Ba port, 900m from Chuong beach and Turtle Island about 1.9km, so it is extremely convenient for tourists to move and visit.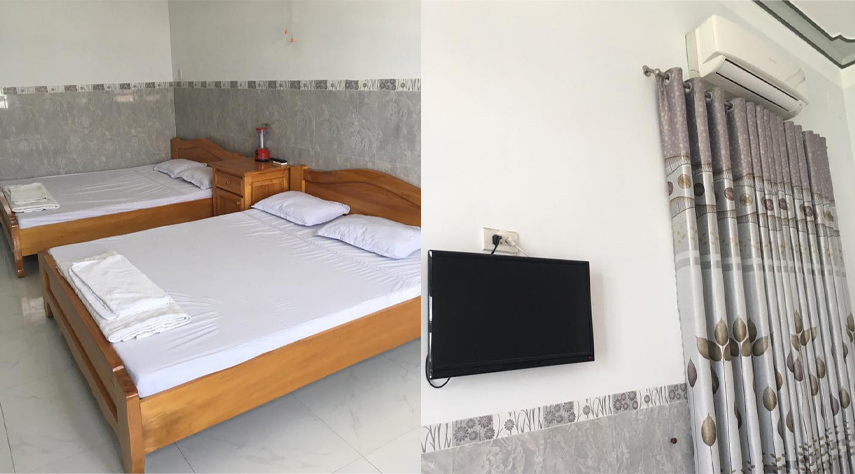 In addition, what makes the hotel's reputation is that it has welcomed many famous artists to rest. Here, visitors will enjoy an extremely spacious and airy space with extremely comfortable and fully equipped equipment and items, promising to bring you the most comfortable feeling like on vacation. rest at home.
9

Mai Huy Hostel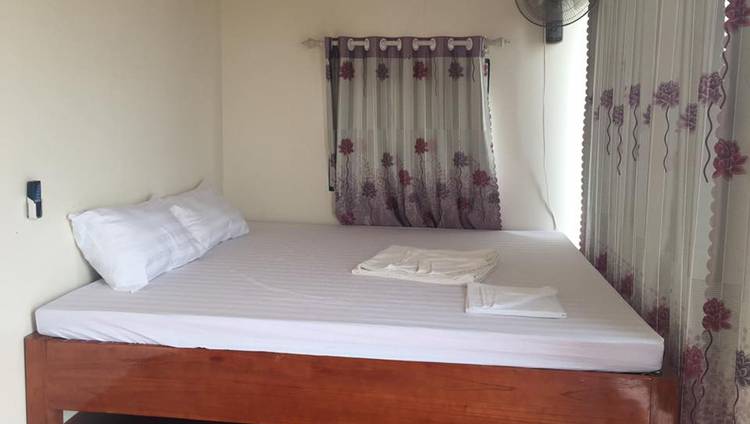 Mai Huy Hostel has an extremely sophisticated and modern design with a system of 8 rooms equipped with extremely comfortable and fully furnished furniture and equipment. In addition, the motel is also equipped with many types of rooms to serve a variety of tourists, so whether you are traveling alone, double, or as a group, you do not need to worry about where to stay!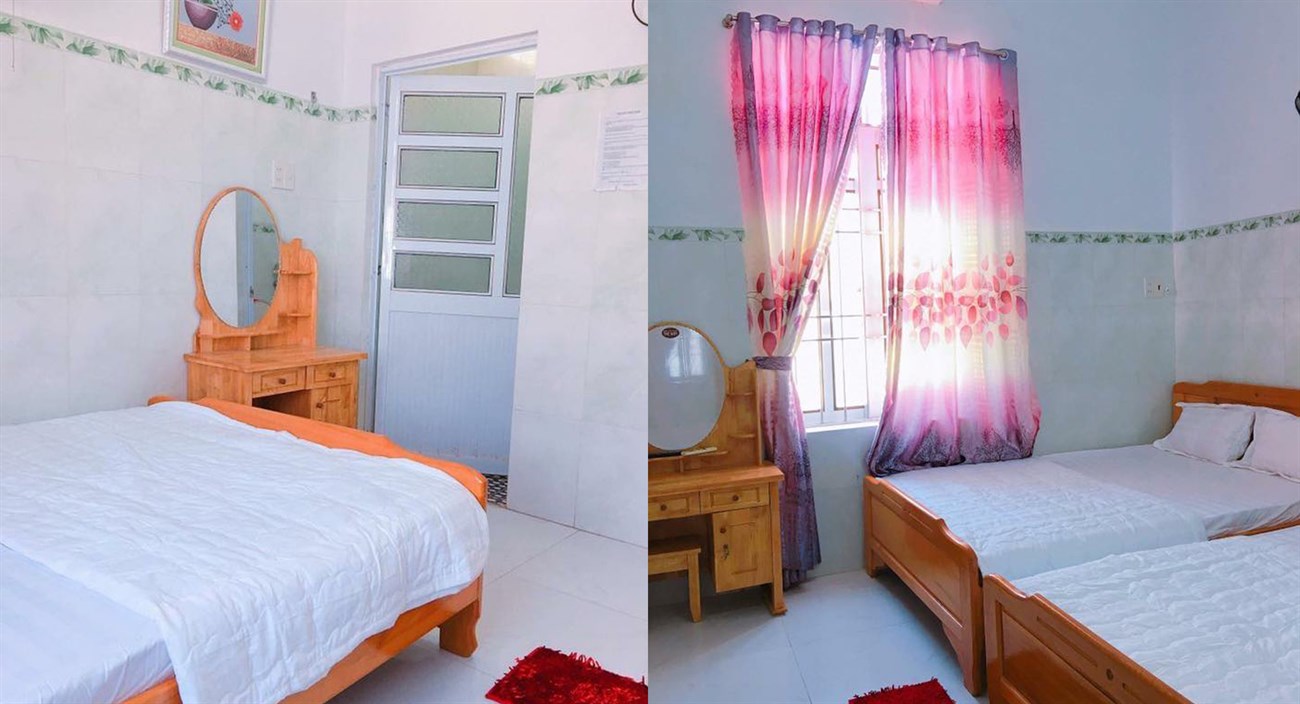 Here, you will enjoy a cool, pure atmosphere, immerse yourself in nature and feel a quiet space with the professional and dedicated service of the staff.
10

Mountainside Hostels

If you are looking for a place to stay close to nature when coming to Binh Ba then the Mountainside Hostel will be the ideal choice. You will certainly feel satisfied with the green space of cool green trees and bougainvillea flowers blooming brightly in a courtyard with an impressive artificial stream.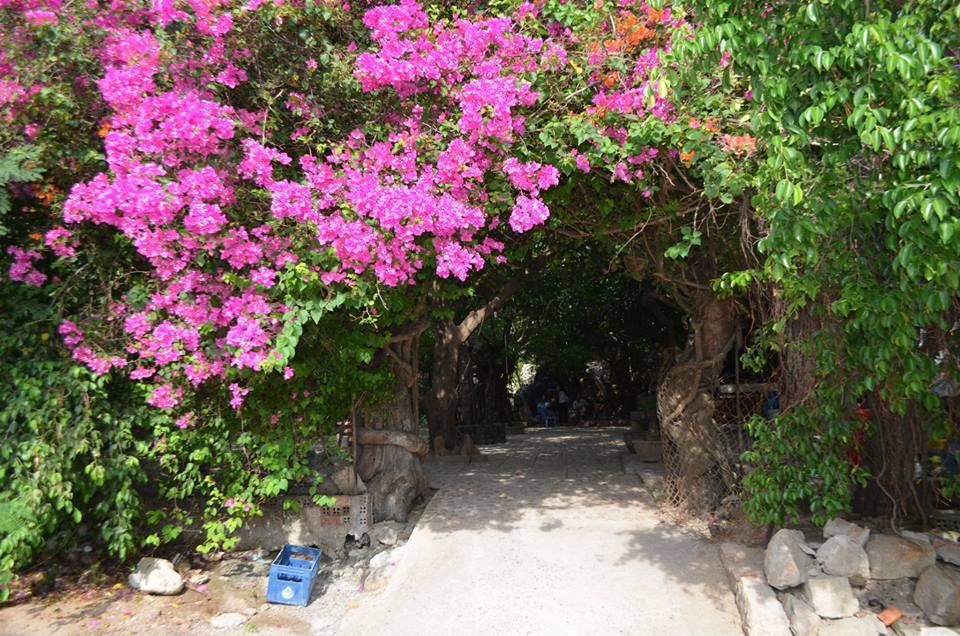 The hostel also has a very convenient location that is near the pier, and it is also very easy for visitors wishing to visit the surrounding places. The motel consists of 6 rooms with a capacity of up to 4-6 tourists with a relatively cheap price compared to the quality that the motel offers.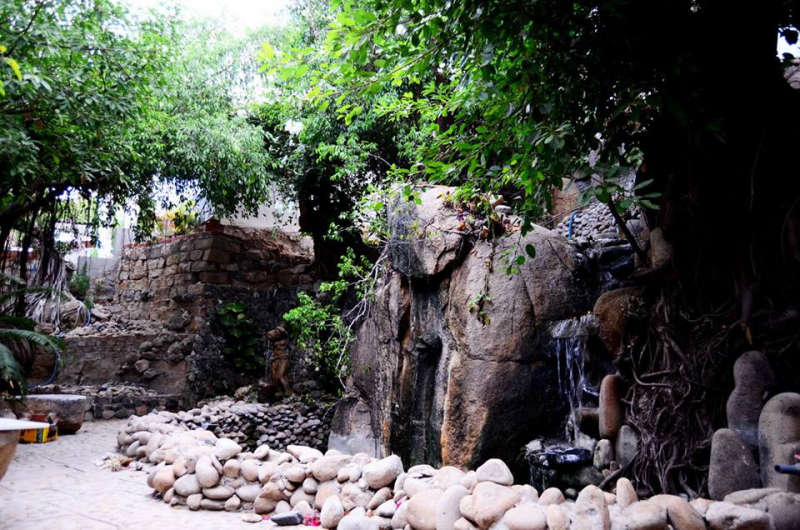 Check out Dien May XANH's business photography sticks at good prices for great travel experiences!
Above is the top homestay Binh Ba with extremely "genuine" view at an affordable price, invite you to consult and wish you a very enjoyable vacation!