1

Hide Away Homestay Ben Tre

Hide Away Homestay uses Melaleuca wood to decorate and make furniture for each room. The most unique feature is that each room is surrounded by transparent glass, allowing you to enjoy the natural beauty and gardens of this Coconut land.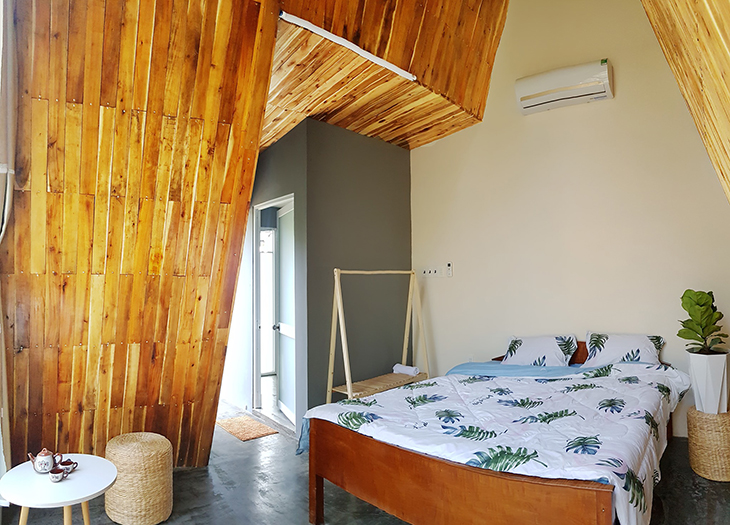 Although located in the countryside, the homestay is still fully equipped with modern amenities, bringing a combination of quiet garden space but also giving you easy access to the vibrant rhythm of city life. .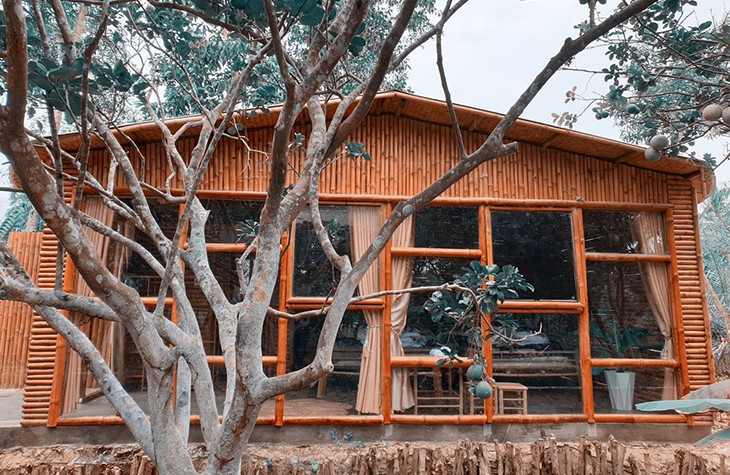 2

Quoc Phuong Riverside Homestay

If you want to save money on your journey, Quoc Phuong Riverside is a perfect choice. The price of the rooms here is very affordable but gives you many choices such as a double room, a terrace Bungalow, a Bungalow with a garden view or even a 1-bedroom Chalet.
Homestay is extremely close to the sea when it only takes about 12 minutes to walk, you can experience wonderful moments watching the sunrise or sunset with your loved ones. Although the price is affordable, the quality of the rooms here is very good when fully equipped, clean and airy.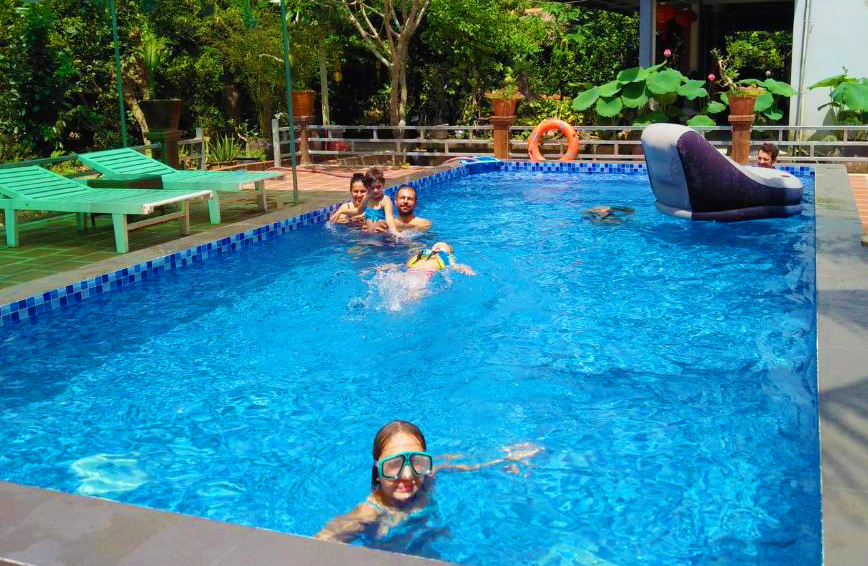 In addition, the homestay also has an on-site swimming pool, meals with a variety of menus suitable for tourists to relax and enjoy after hours of sightseeing and return to their accommodation.
3

Charming Countryside Homestay

Charming Countryside Homestay offers you a high-class accommodation, paying attention to every little detail to make your stay here more perfect.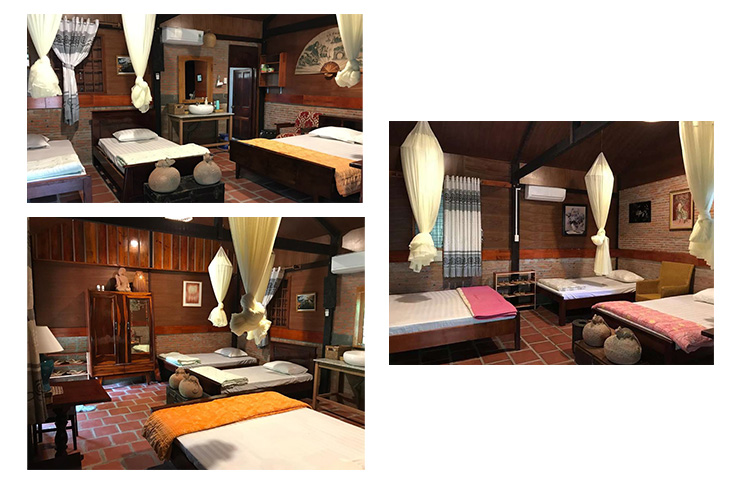 Charming Countryside has facilities such as BBQ party, terrace and garden, providing free bicycles for those who like to do light exercise or explore the surrounding landscape.
The Bungalow rooms here are also very spacious, with a unique wooden tiled roof architecture, each room has a wardrobe, mirror, towels and air conditioning.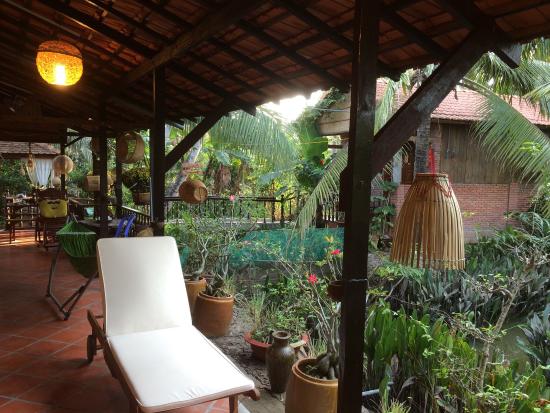 You are looking for a peaceful space to relax after tiring working days or simply a temporary stopover for your journey, Charming Countryside is a great choice.
4

Cocohut Homestay and Cocolee Products

Cocohut Homestay and Cocolee Products is a form of high-class homestay but the price is very affordable. You will be surprised when you come here because this homestay is like a miniature resort, lovely wooden houses surrounded by a garden filled with tall coconut trees.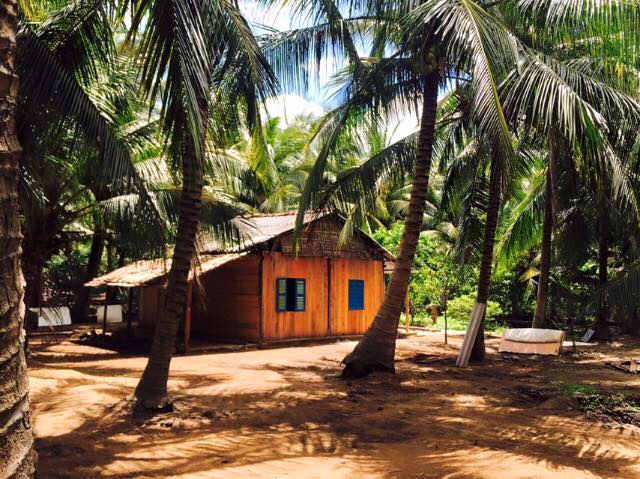 This place also offers a coconut hut located in the middle of the garden with 9 windows, so the evenings here will be super cool, open the windows to feel the fresh air, cooler than air conditioning. In the morning you can also watch the sunrise right in front of your eyes, lying on the bed to sunbathe always, nothing better.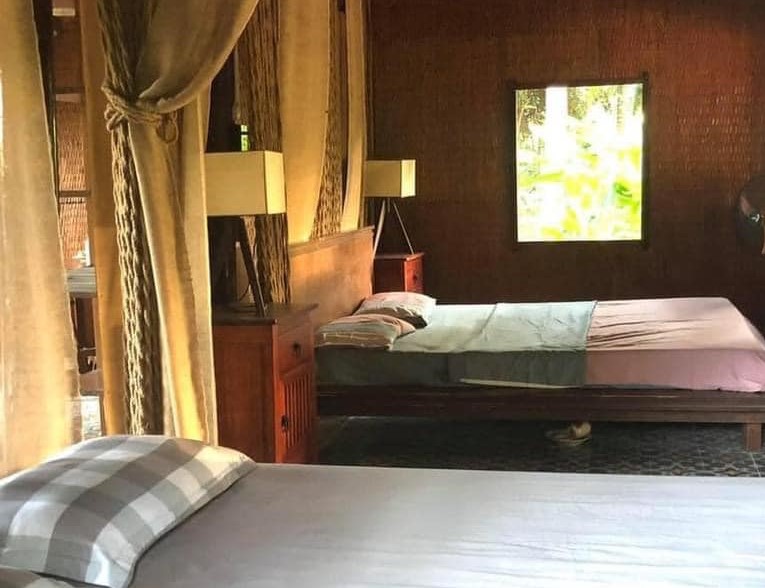 A special feature is that you can learn to cook and compete with each other in team building sessions, ride a bike around in the afternoon or can pick tapioca with the host. Cocohut Homestay and Cocolee Products promises to bring you wonderful relaxing moments with family and loved ones.
5

Huynh Thao Hotel

Conveniently located in the heart of Ben Tre, Huynh Thao Hotel is close to famous attractions of this country such as: 16 km from Vinh Long Cathedral, 19 km from Dong Tam Snake Farm,… It only takes about 10 minutes by car to easily reach these places.

The hotel also has many services such as 24-hour airport shuttle, barbecue grills, bar/lounge,… and is also equipped with many conveniences such as bar/lounge. shower with complimentary toiletries and . Not only that, guests can also enjoy local dishes every morning.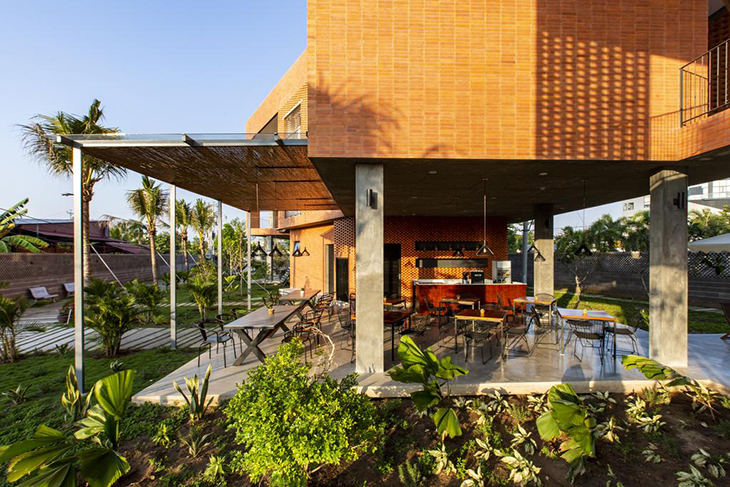 6

Maison du Pays de Ben Tre

Coming to Maison du Pays de Ben Tre , you will be integrated into the space of the Vietnamese countryside. According to the owner of the homestay, the Maison is the house. Du Pays is a very country word, typical of the region and very garden. With such a name, it shows the characteristics of this place – not only a homestay but also a place containing many spaces, memories, stories and typical cuisine of a rural countryside.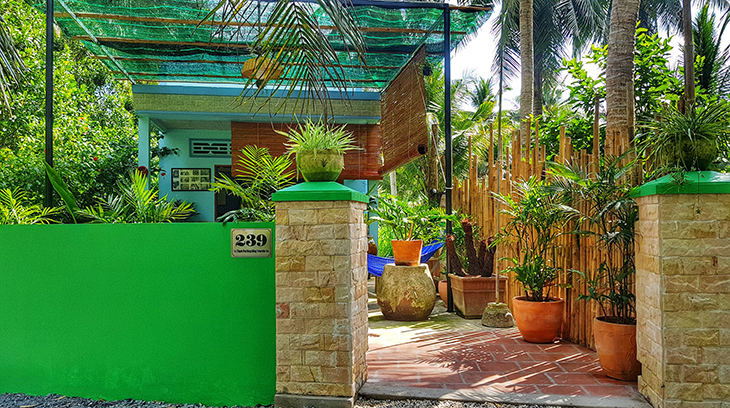 Maison du Pays de Ben Tre's room is a small house level 4, but always cleaned and decorated by the owner. The living room is a place to place a hammock for visitors to watch TV with their family or movies from Netflix channel via wifi transmission everywhere in the house.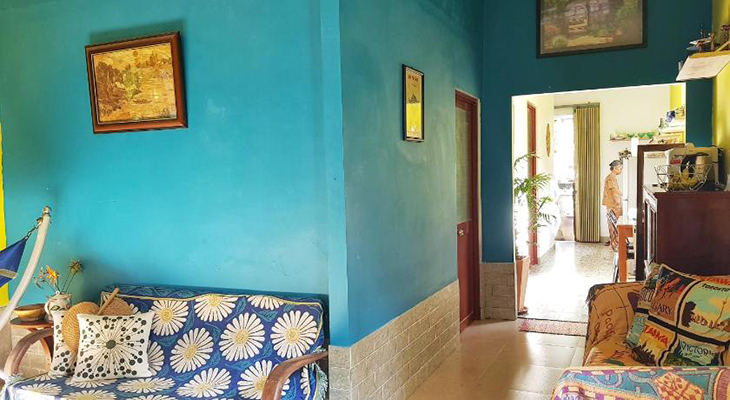 7

Gite Nam Hien Homestay

Gite Nam Hien has a convenient location for traveling and sightseeing when it is only 1km from Craft Village and 2km from Cho Lach , it takes about 20 minutes by bike to the famous Cai Mon Landscaped Garden and only 1 hour by boat. to Cai Be floating market .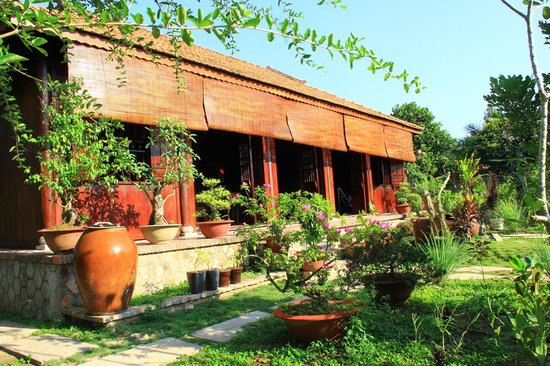 The landscaped garden here is also quite beautiful and offers house-style accommodation that makes visitors feel like they are immersed in the simple and rustic life of the people of Ben Tre. In addition, the homestay has a seating area and a terrace with garden views.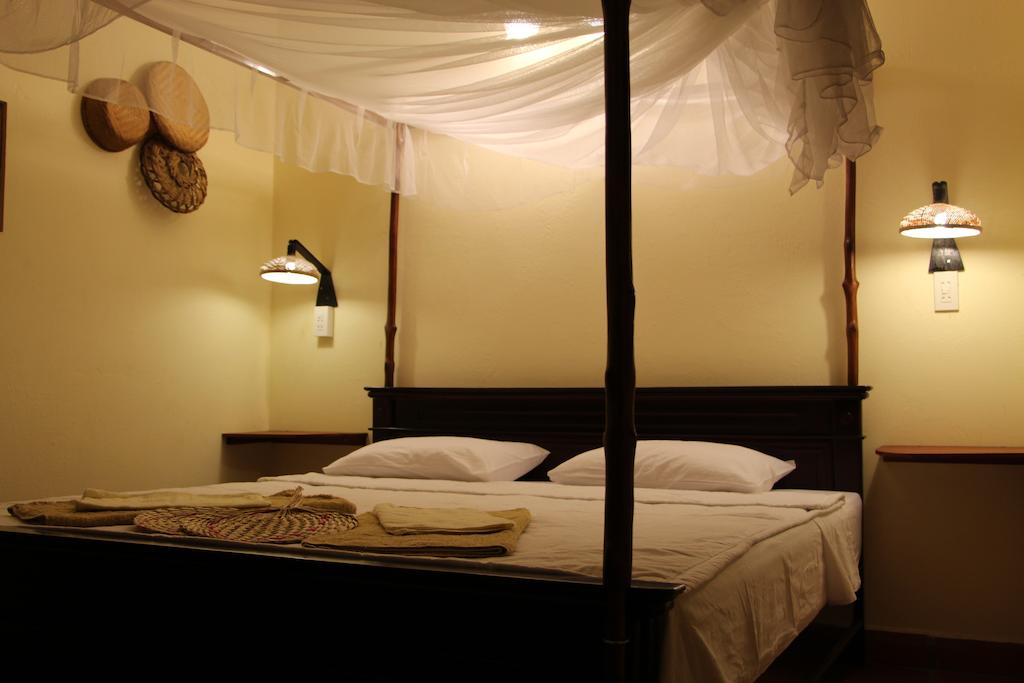 At Gite Nam Hien, you can ask the host for ticketing services as well as local sightseeing tours because the host is extremely friendly and ready to answer all your questions. Guests can even take a cooking class and ride a bike for free.
8

Cocoland Homestay

At Cocoland , this is not just a resort homestay. Coming here, you not only experience the peaceful countryside space but also a place for you to experience the life of the locals here. Suitable for families with young children while relaxing and helping them learn many useful things.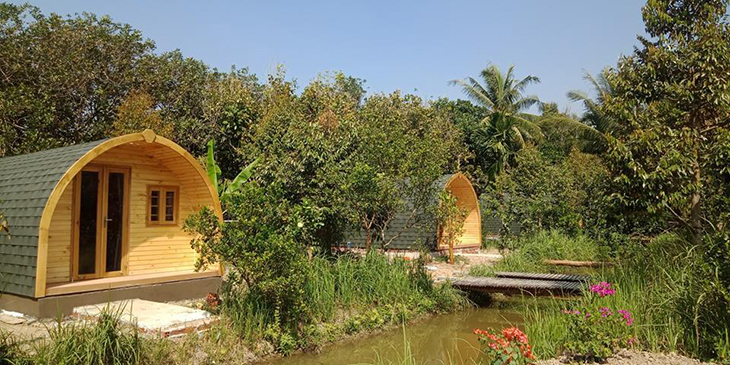 Leaving behind the chaos of life, when coming to Cocoland, you will be covered by the beautiful sky and green life on this peaceful land. In addition to breathing the fresh air, walking around the green garden, or cycling around the village roads, you can also experience rich cuisine with a rustic and idyllic nature in the coconut countryside.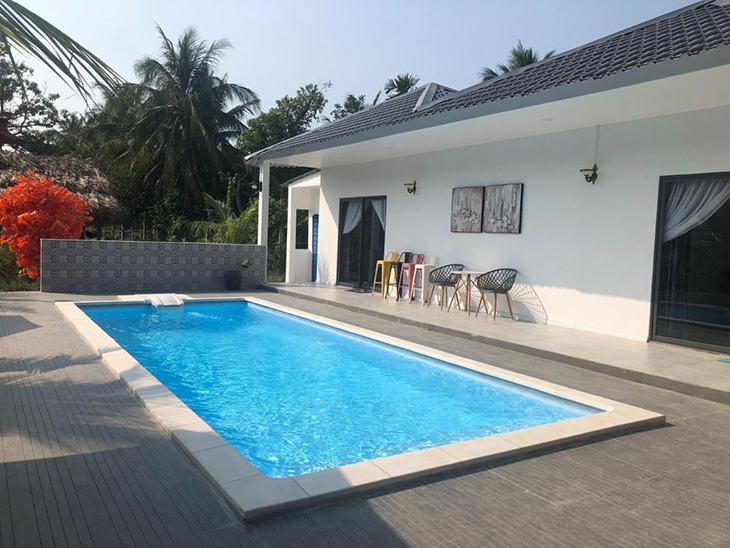 9

Ben Tre Riverside Resort

Ben Tre Riverside is the first resort of Ben Tre province to be recognized as a 4-star. This place has fresh air, has a view overlooking Ham Luong River , helping you enjoy the cool breeze and the peace of the river countryside.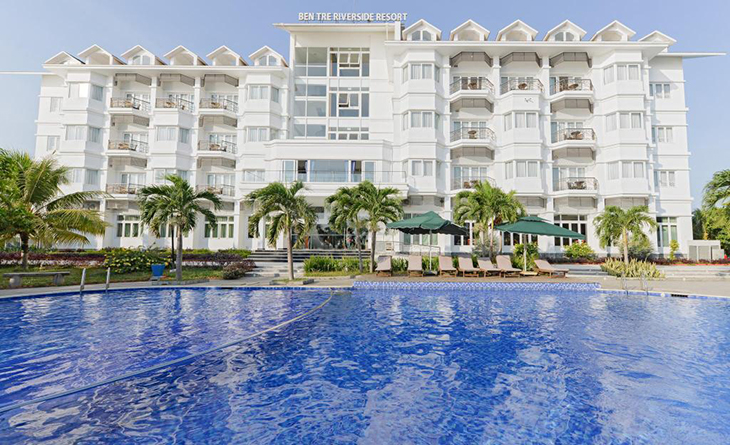 The most feature of Riverside Resort is the bridge of love – likened to the Namsan tower of Korea, you can write a prayer and lock the padlock on the bridge to create more memories for yourself here.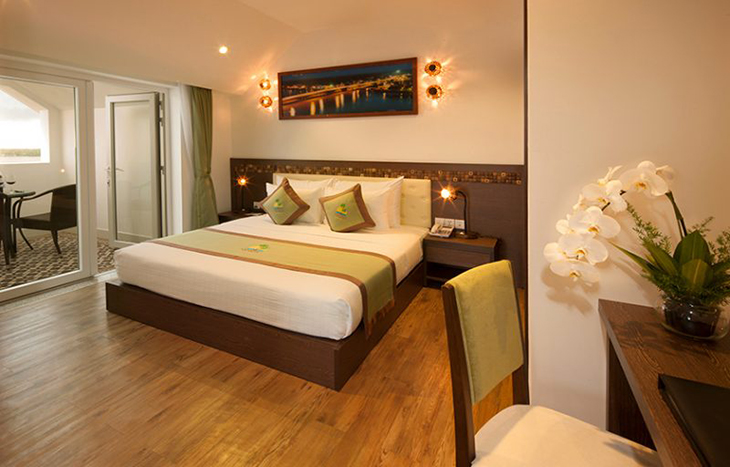 10

Ben Tre Farmstay – Nuoc Coconut Village

Those who love a place that is both private and one with nature and friendly with the environment must definitely come to Ben Tre Farmstay – Xom Duoc Nuoc .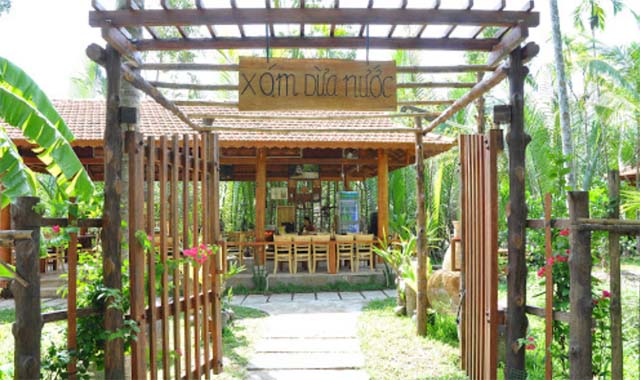 All rooms here are arranged in the inner garden and have a view overlooking the river . A very popular form of tourists when coming here is cycling and experiencing the typical jobs of local people. Dua Nuoc Hamlet also offers very interesting bike rental or ditching services.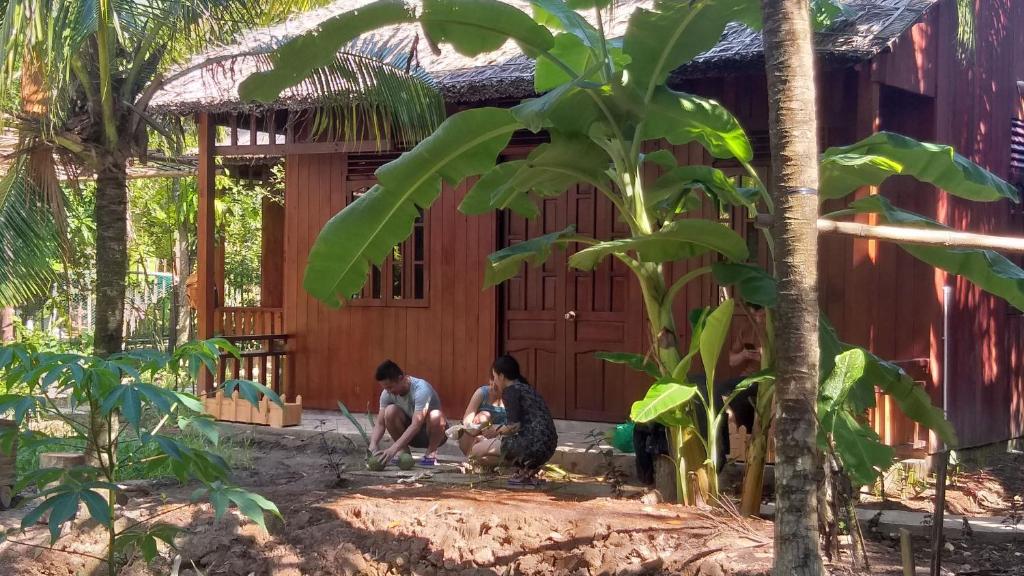 Check out Dien May XANH's business photography sticks with good prices for great travel experiences:
You and Dien May XANH have reviewed 10 famous homestays of the green coconut shady land of Ben Tre. Please share your impressions below in the comments if you have ever been to these homestays!