1

Homestay BeEcolodge Ly Son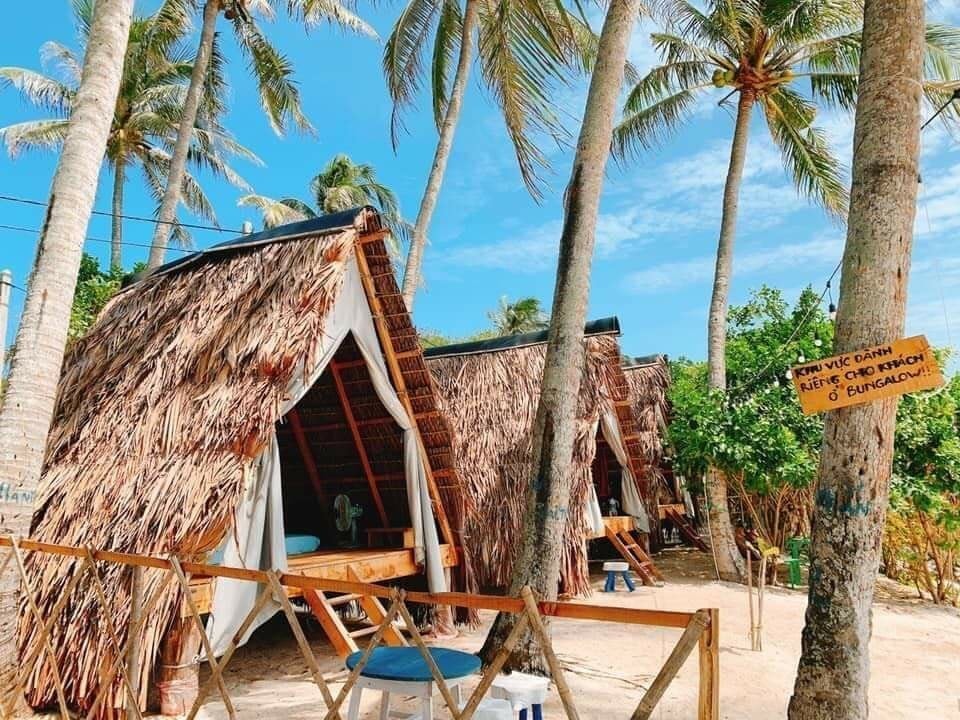 Quiet space under the shade of coconut trees, tall straw roofs will give you a feeling of spaciousness, openness and comfort. Boasting sea views, BeEcolodge Homestay in Ly Son offers accommodation and dining.
Homestay is extremely cute with gentle decoration, bamboo body style, coconut roof. Clean rooms, full fans, cool trees. It will be colder when the sea breeze blows in at night, so remember to stay warm when you're here!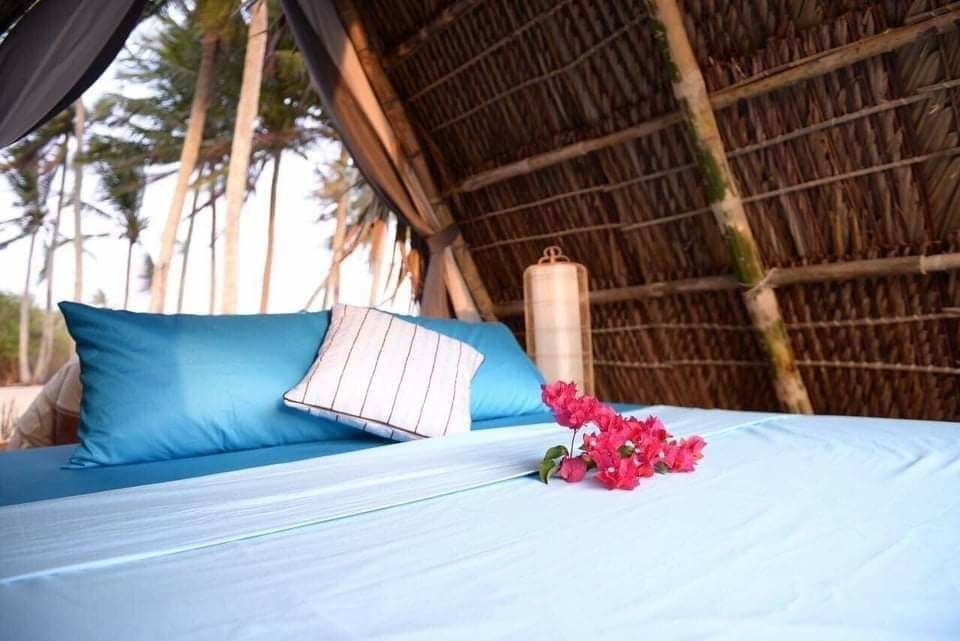 2

Ly Son Pearl Island Hotel & Resort

Ly Son Pearl Island Hotel & Resort is the first 4-star hotel in Ly Son. With a luxurious and aristocratic design, this will be a beautiful place to check-in when coming to this pearl island.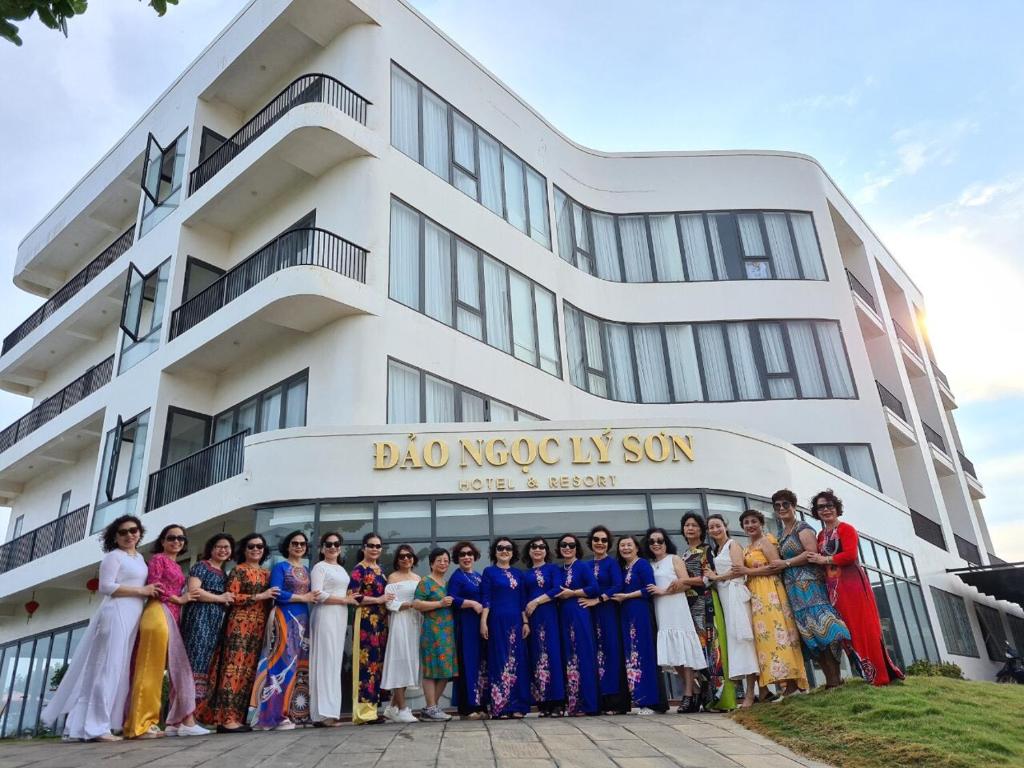 Because of the convenient location, you can go to Be Island during the day by moving to Sa Ky pier only 2.8km. Especially, just a few minutes walk you have reached Ly Son night market.
With the design of an outdoor swimming pool located near the sea, it will be very convenient for everyone to want to wash up a bit before returning to their room.
With 4-star quality, the rooms of Ly Son Pearl Island Hotel & Resort are very quality. Fully equipped with all conditions such as: air conditioner, TV, .. And countless essential tools you need to have.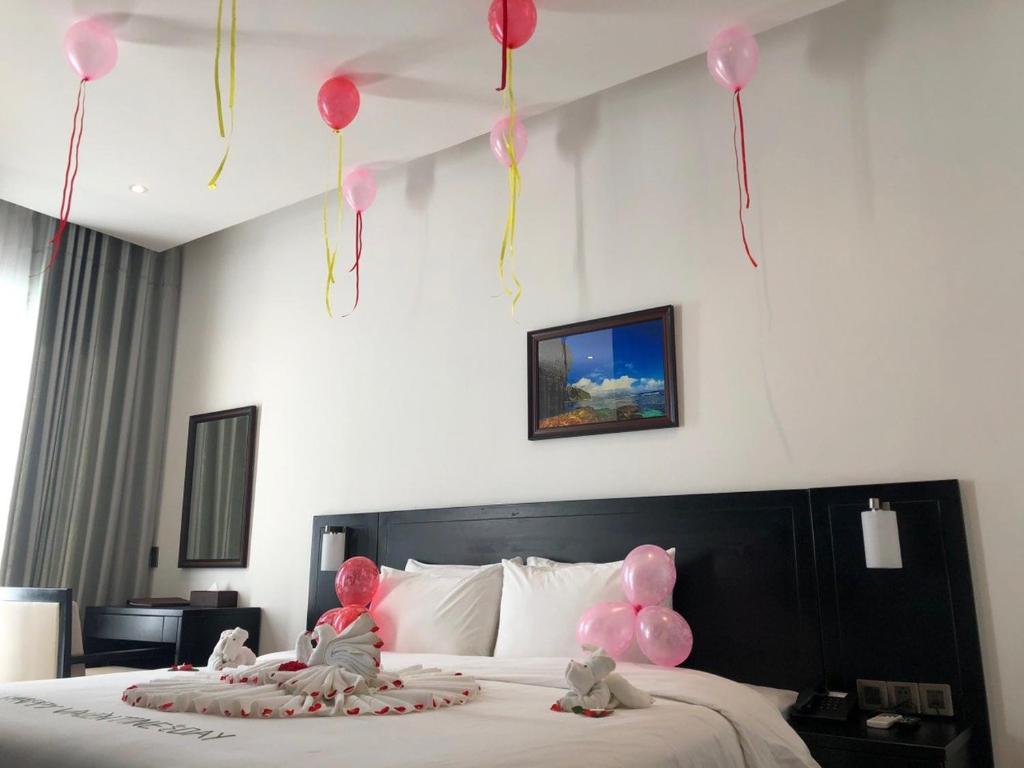 3

Ly Son Bungalow Hostel

The small island of Be is only 1 square kilometer, so it is not possible to build a concrete and reinforced homestay. The owner of this homestay has invested 200 million VND to build a wooden stilt house, roof with foam mattress, paint in environmentally friendly colors. Because of this, it has created an extremely beautiful space for tourists to take souvenir selfie photos.
Inside these rooms are arranged bedrooms in the model of double bunk beds to serve groups of tourists or families.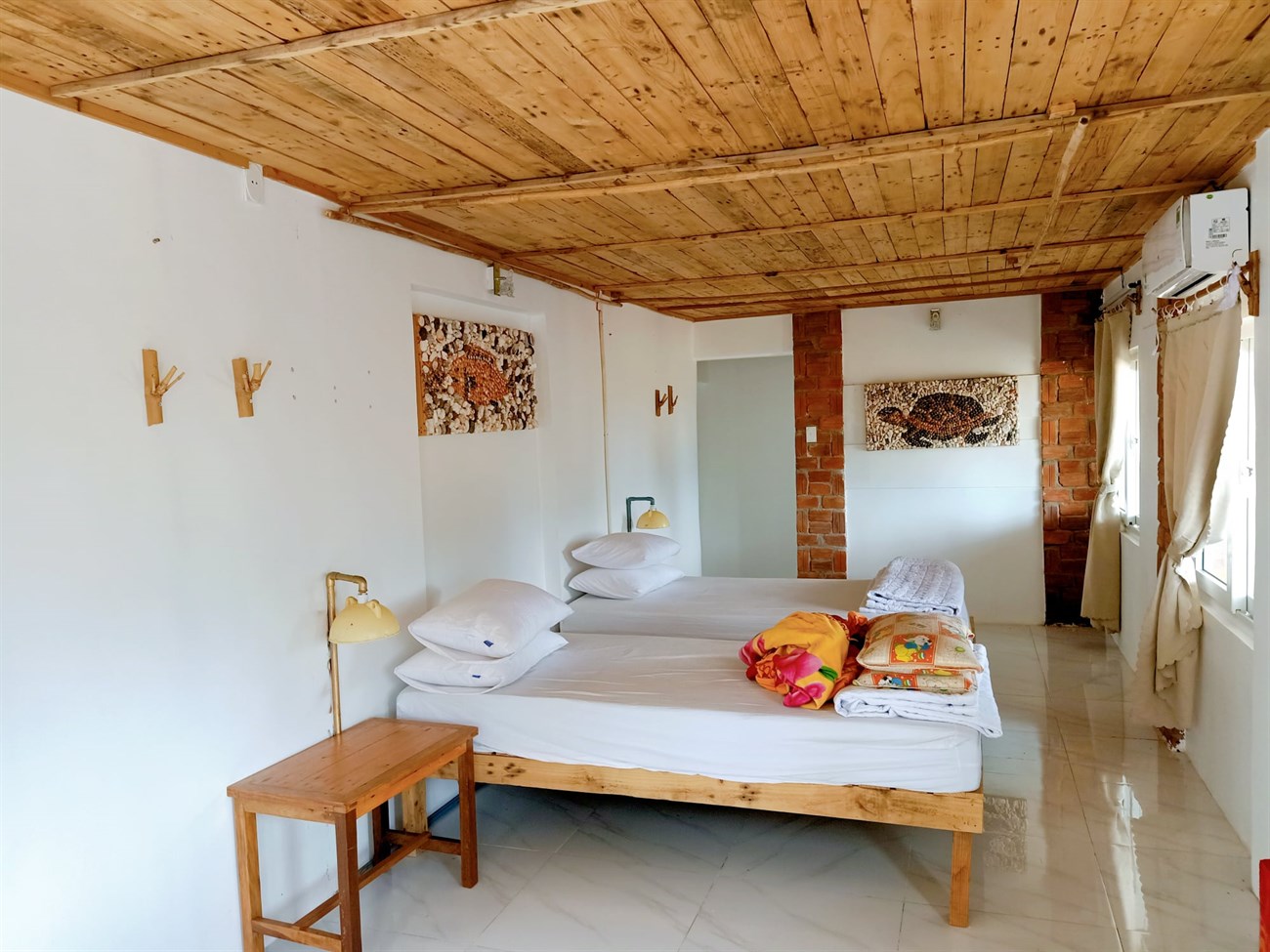 4

Thena Camping Homestay

Thena Camping Homestay is a beautiful small homestay combined with camping (beach camping) right in An Binh – Ly Son small island. As a beautiful little house that touches the blue sea with one step, Athena will surely make you satisfied at first sight.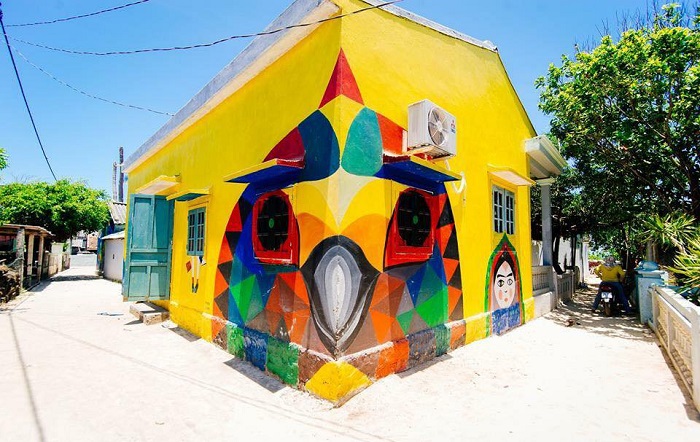 Being completely natural is one of Athena's criteria. Because of that criterion, there is no air conditioner, only a fan. You can easily inhale the fresh salty sea breeze without worrying about the smell of the air conditioner.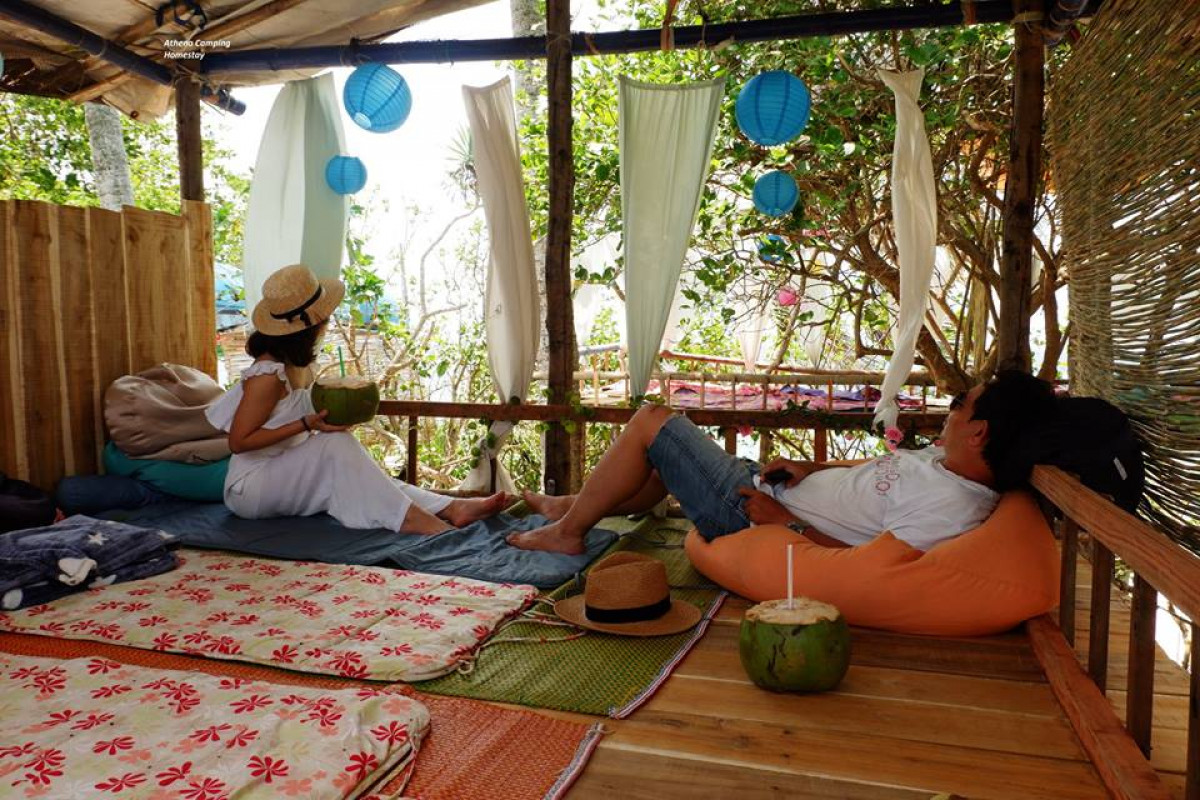 5

DHT Hang Cau Hostel

DHT Hang Cau Hostel is a newly built homestay near Hang Cau on Ly Son island. The location is very convenient for you when you decide to stay here. Just within a radius of about 1km, you can walk around Hang Cau and immerse yourself in the cool sea water.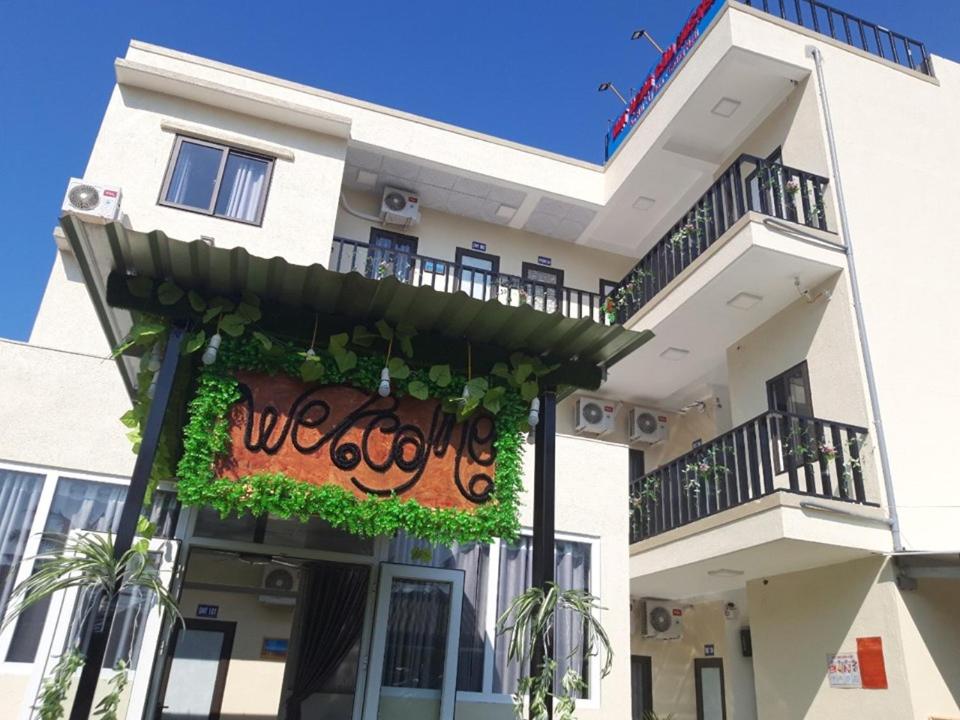 This homestay also has a full kitchen, bedroom, and living room space for you to comfortably live as if you were living in your own house.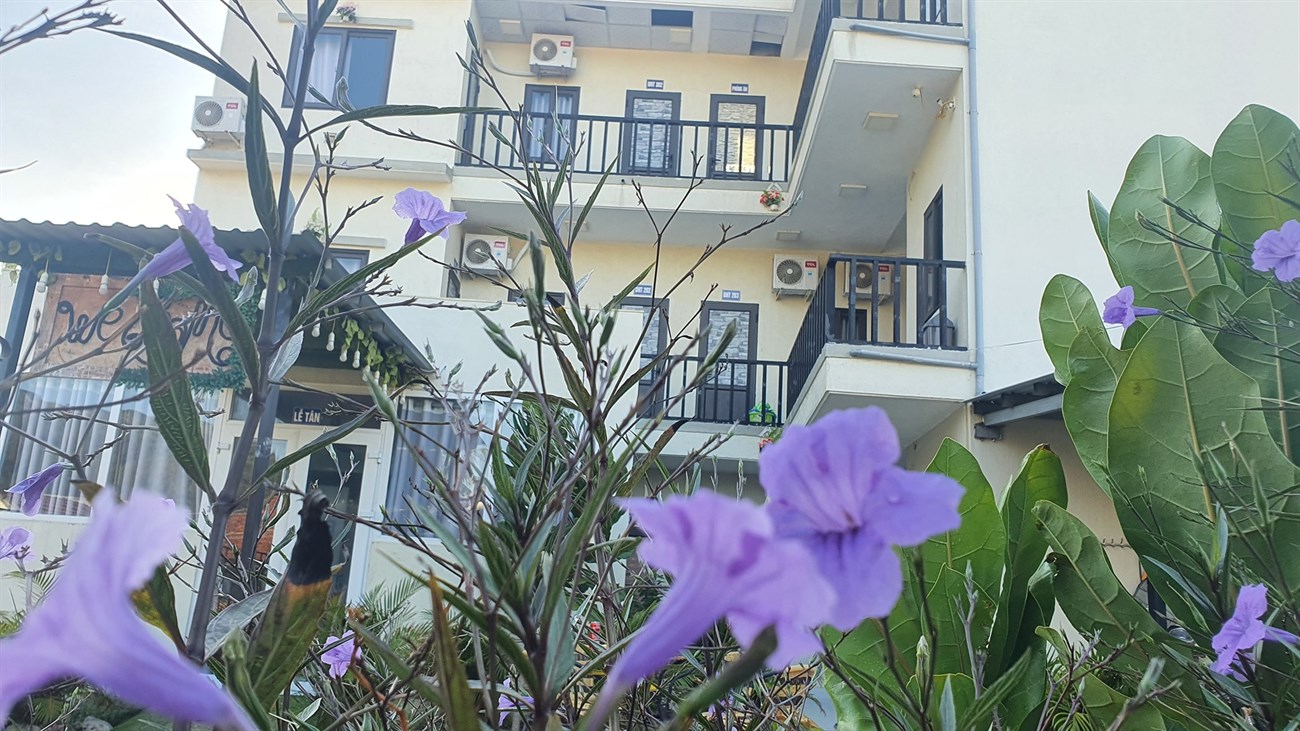 6

Homestay Kitchen's House

The name here has also caused a lot of love for those who visit this place. Kitchen's house has said that this is a special space, a name of its own. Right from the "kitchen" gives this place a cozy family atmosphere.

Here, there are very chill corners, with the "grandparents" style of the past. If you like old times and vintage, then perhaps Kitchen's house is very suitable for you.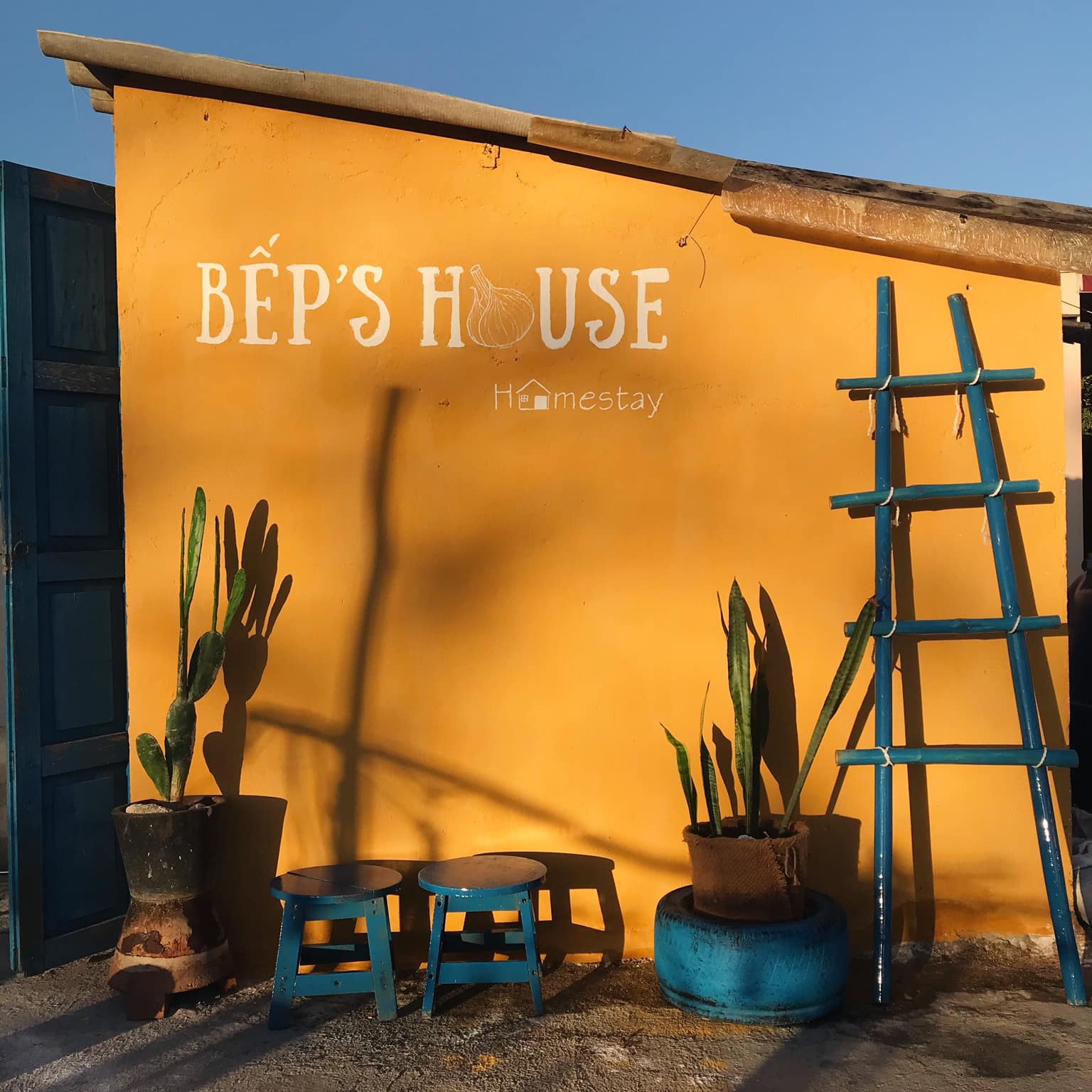 7

Sea Wind Homestay

Homestay Gio Bien is an innovative homestay. Here, the rooms are fully equipped to meet the needs of many people.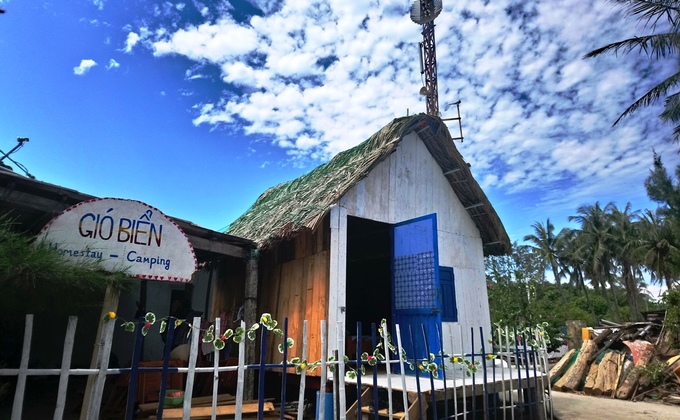 The check-in view is as good as other places! With equilateral triangle roof tiles as well as rows of white painted bamboo fences will make your photos more beautiful.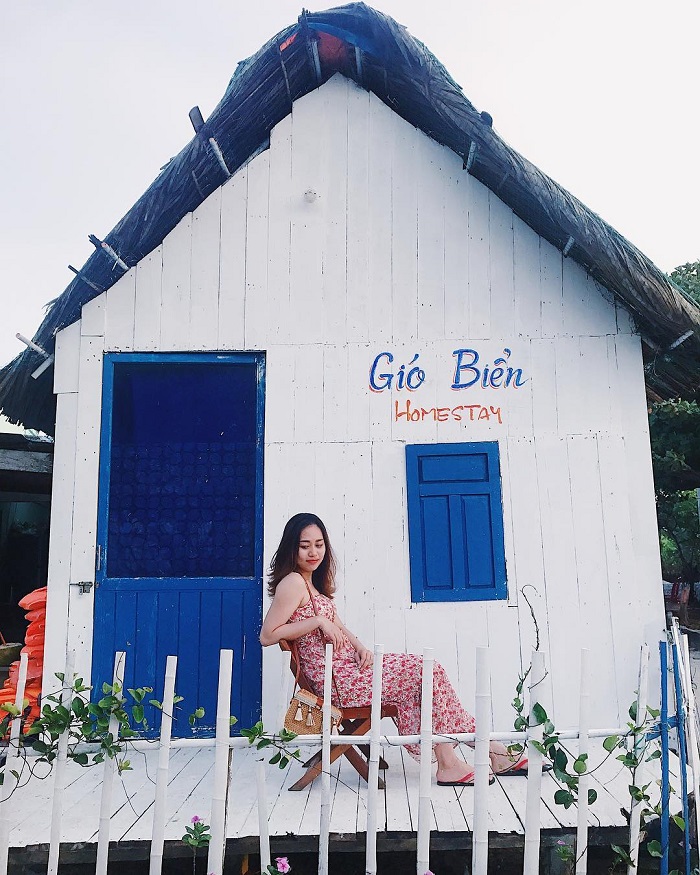 Unlike Quang Ngai homestays, Gio Bien Homestay has places to rest in tents. At night, in this place, it will be wonderful when the tourists gather and play next to the campfire next to the beach.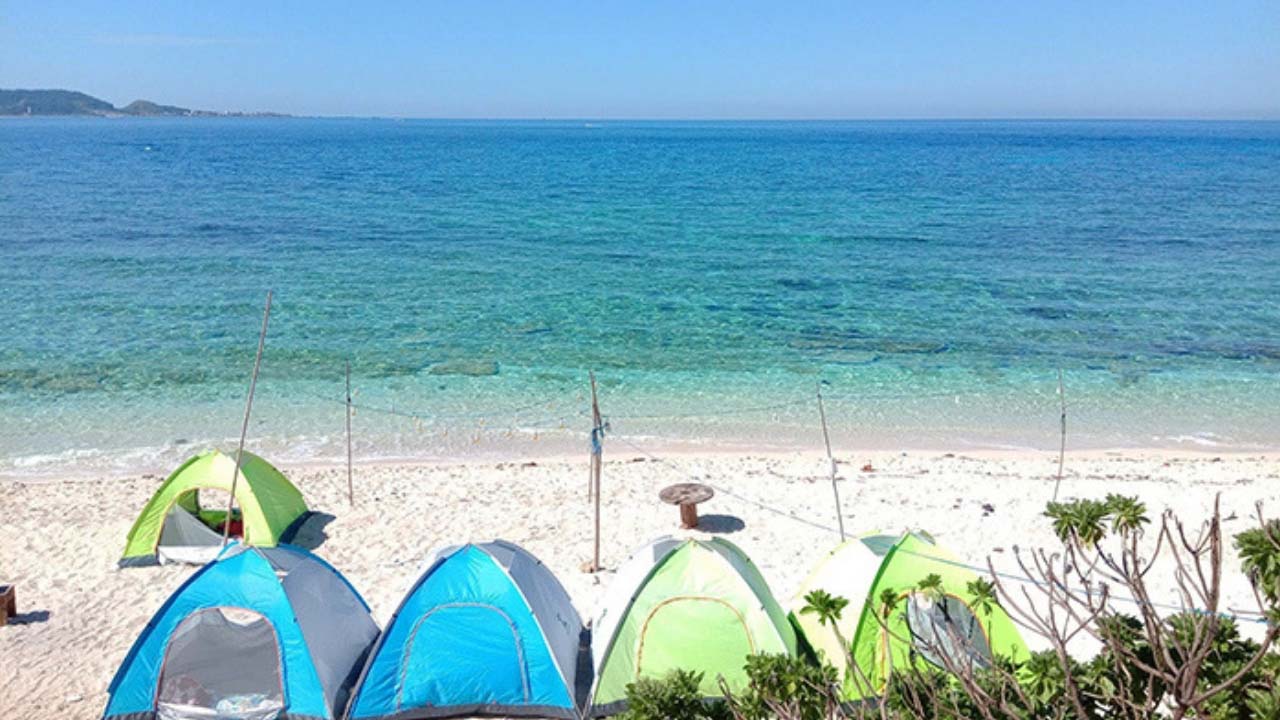 8

Knights Hotel

Knight Hotel is a location located in the center of Ly Son, only 100m from Am Linh Tu relic and going to other tourist attractions, so it is very easy for you to move between these places.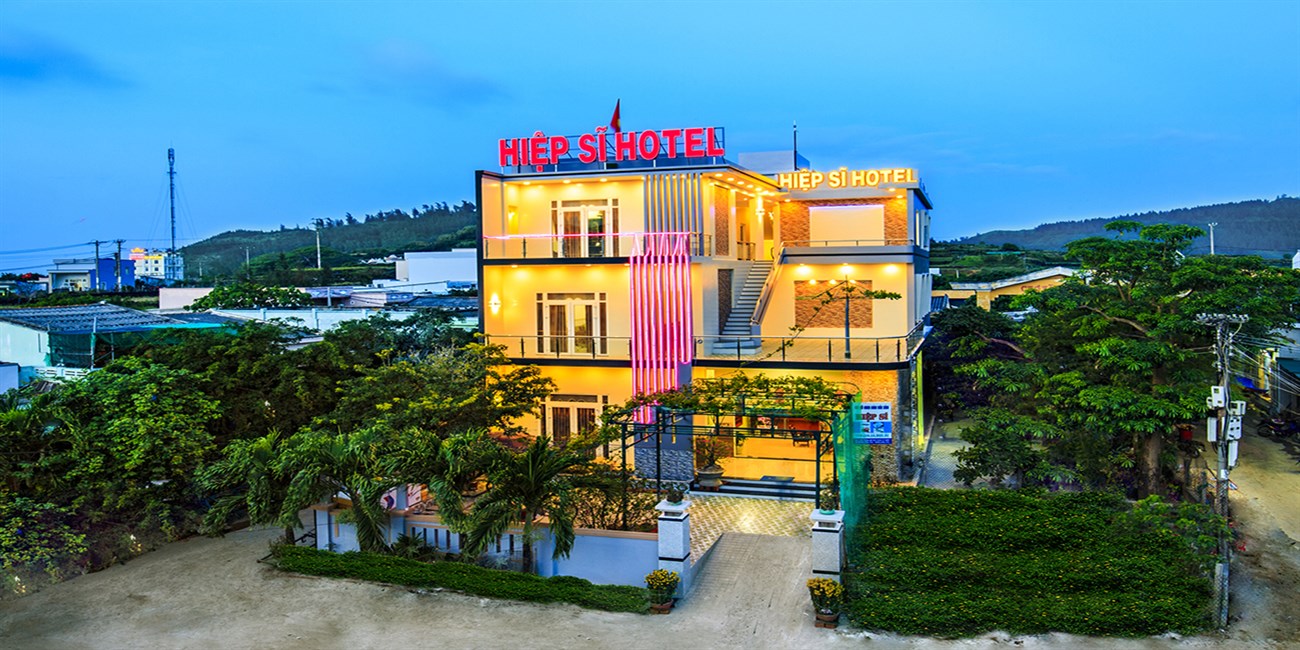 At night, there is a Fresh Seafood Night Market where you can walk around and choose to eat fresh seafood as you like. Coming to Knight Hotel, you will feel the most enthusiastic, friendly and attentive service.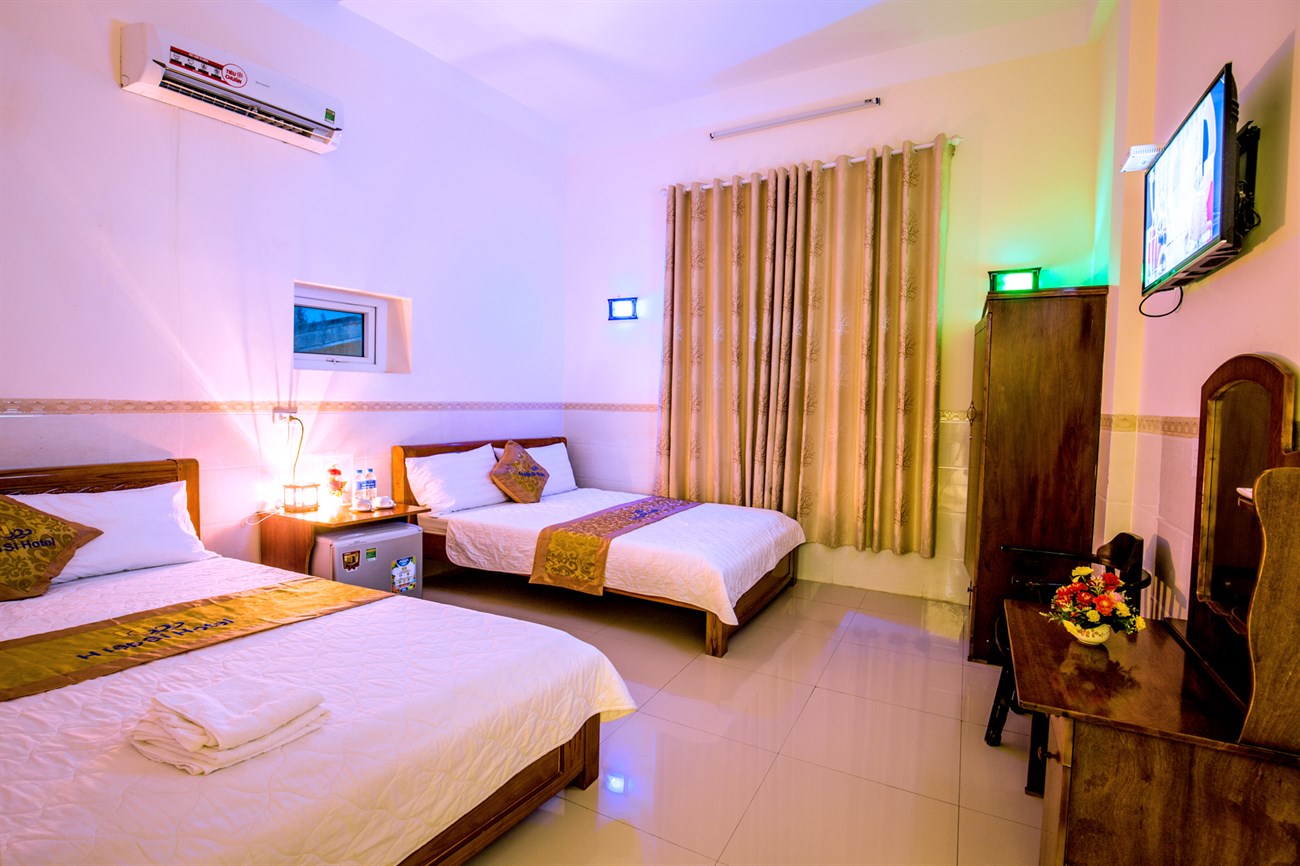 9

Central Ly Son Hotel

Located close to the long coastline, Central Ly Son Hotel is the first 3-star hotel built on Ly Son island, close to Ly Son port and near many of the busiest commercial and entertainment areas in Ly Son island district.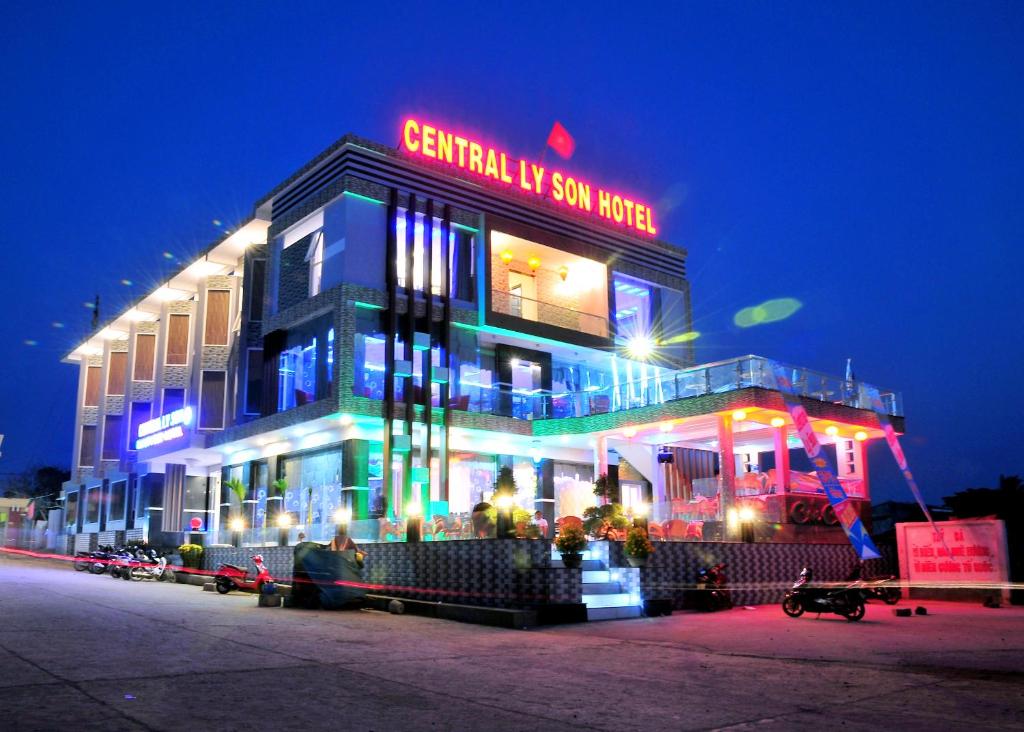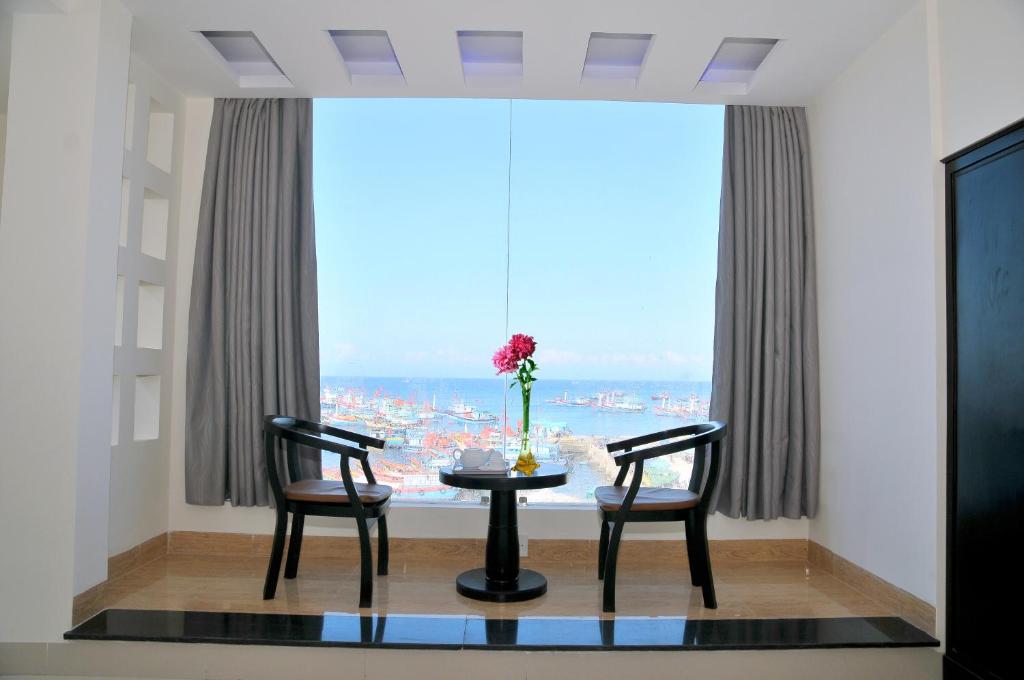 The hotel's services bring a lot of convenience and comfort to visitors, because it has a full range of room types such as standard rooms, VIP rooms for visitors to freely choose the type of room that suits their needs. me. No matter what type of room you stay, the hotel still ensures to have all the necessary equipment: , wifi, ,…
10

Muong Thanh Holiday Hotel

Muong Thanh Holiday Ly Son is a combination of restaurant, outdoor swimming pool, fitness center and bar. Because of this convenient combination, being too far from the center is no longer a disadvantage.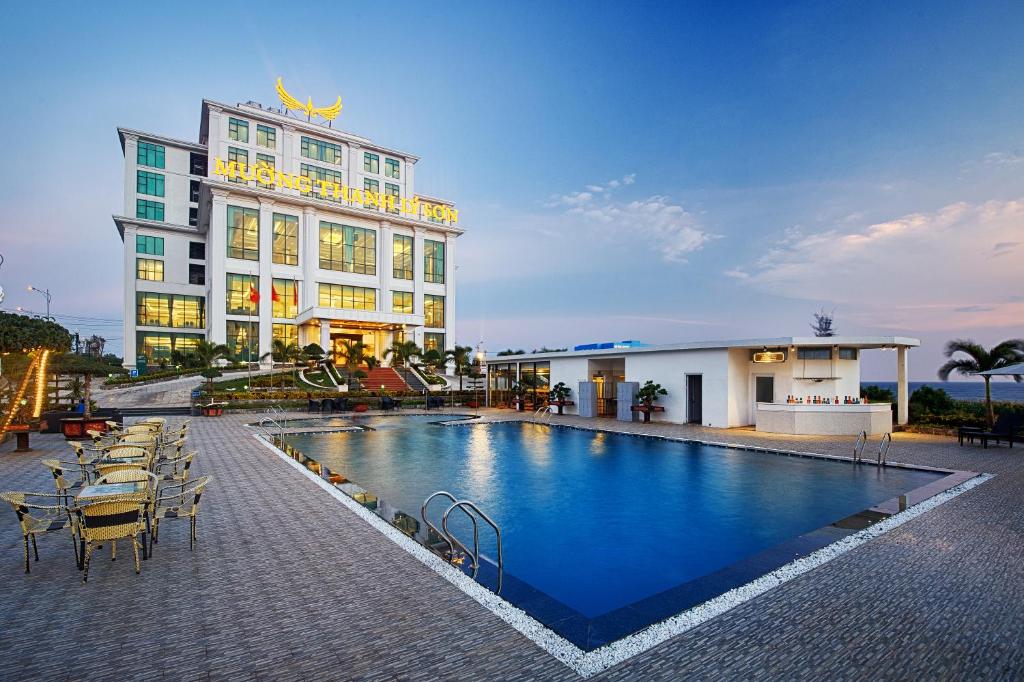 The combination of modern culture and peaceful natural space, blue sea – white sand – golden sunshine. Surely you will have a great vacation to experience all the landscapes here.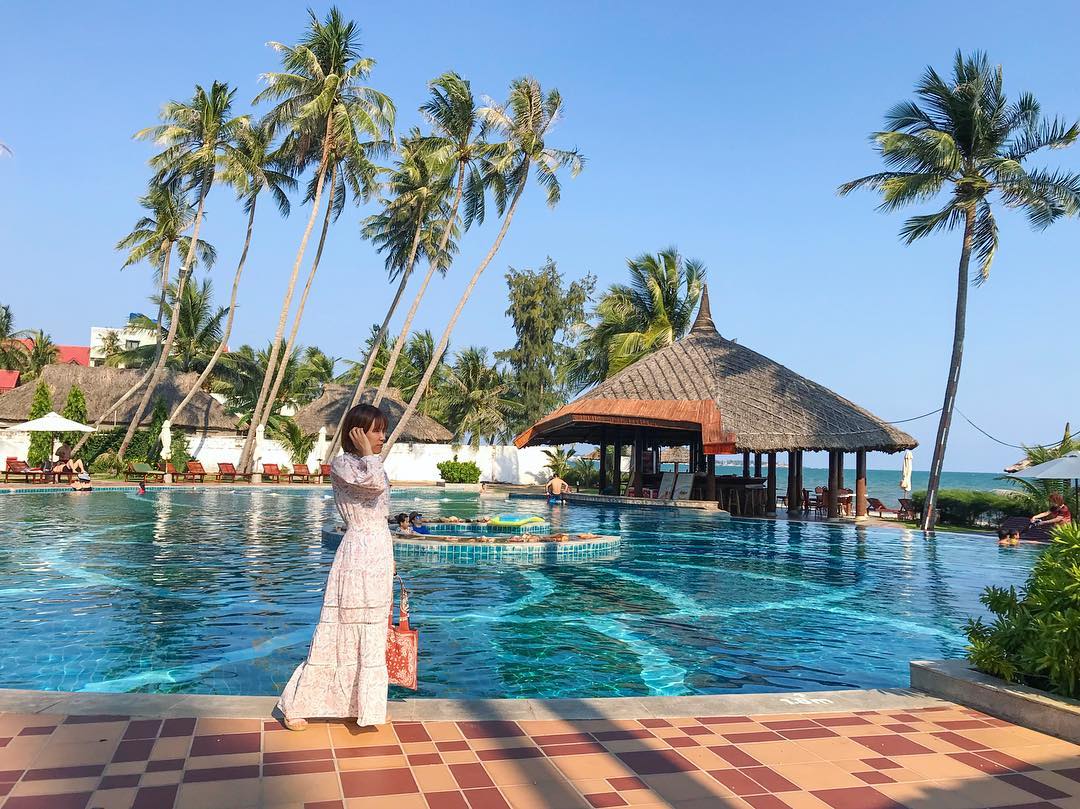 Besides, the view from the bedroom to the lobby to the swimming pool is very modern and luxurious. Your photos will be more noble and modern when checking in here.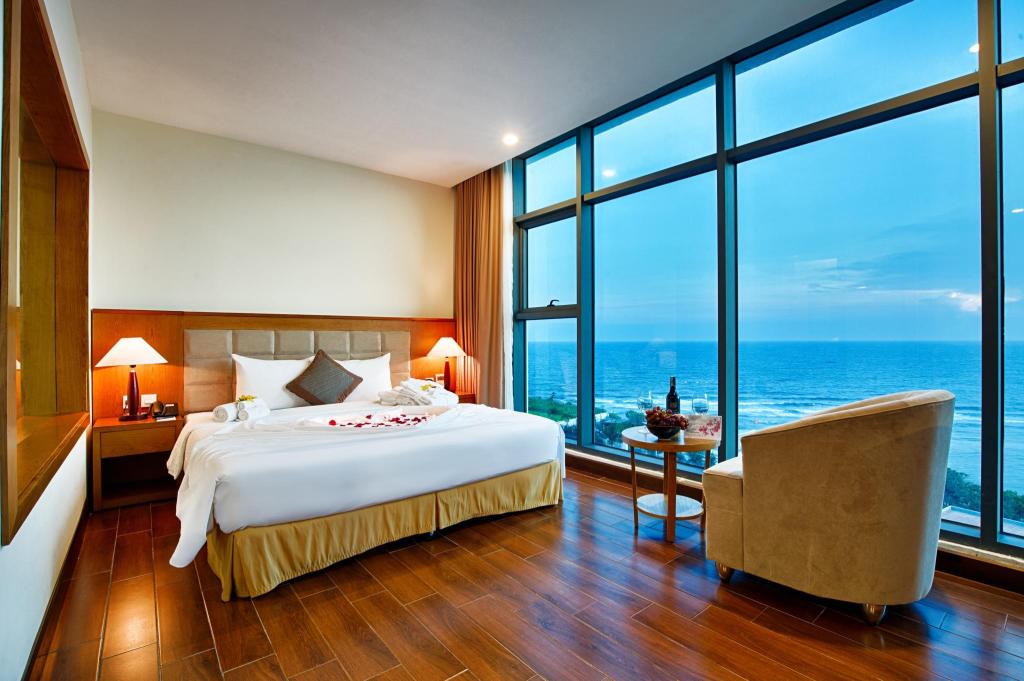 11

Thanh An Motel

Thanh An Motel is a newly built motel in Ly Son, so information about this place is very limited. But it is undeniable that this place will be one of the places that influence the thoughts of both visitors when they want to visit Ly Son.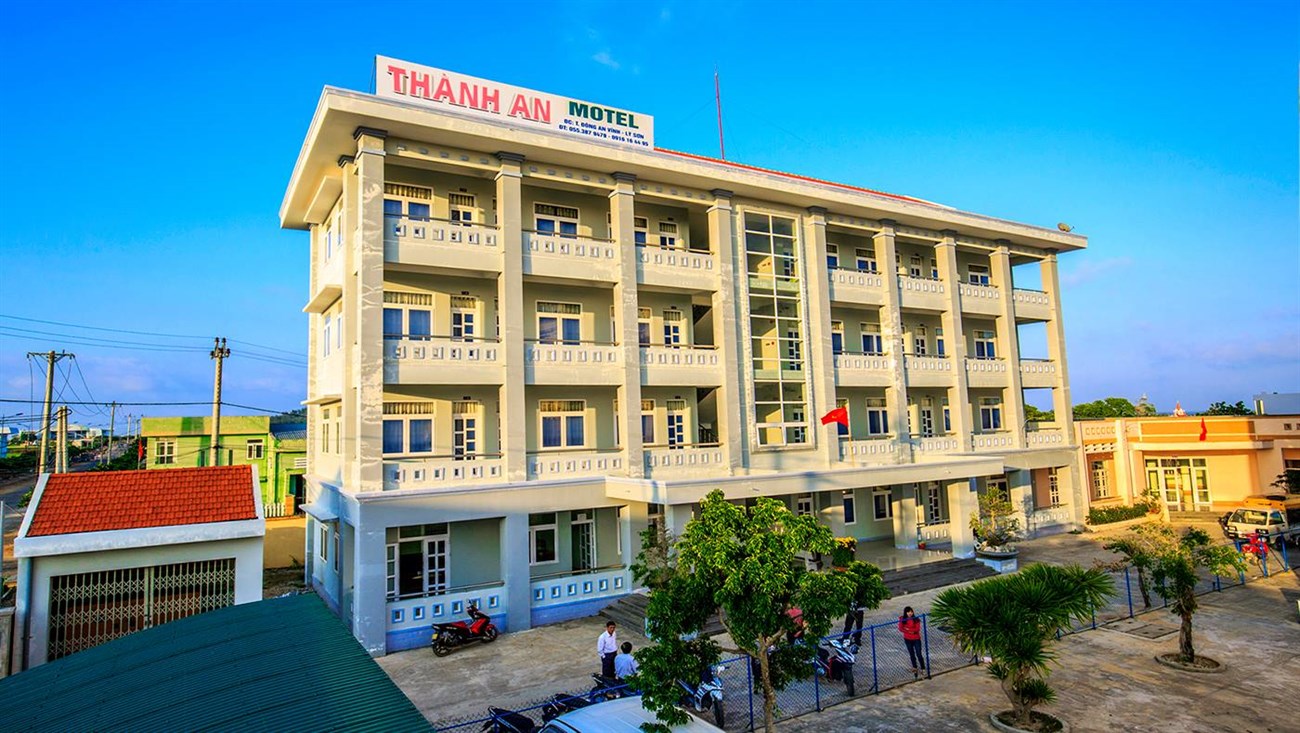 Located in the middle of crowded streets, not mixed with nature is another strange thing of Thanh An Motel. But does that make the place unique? GREEN Phone invites you to rate below!
Please refer to some samples of suitcases being traded at Dien May XANH:
Above, Dien May XANH has reviewed the top "excellent" view of Ly Son homestay to give you thousands of like photos. Wish you have a nice holiday!