1

Mai Chau Ecolodge

Favored by the weather for cool weather all year round, as well as early morning mist or afternoon clouds, Mai Chau is truly as beautiful as a picture. And it's very special when Mai Chau Ecolodge is located in the middle of the Mai Chau land we are talking about. This place seems to enjoy the quintessence of this mountain town.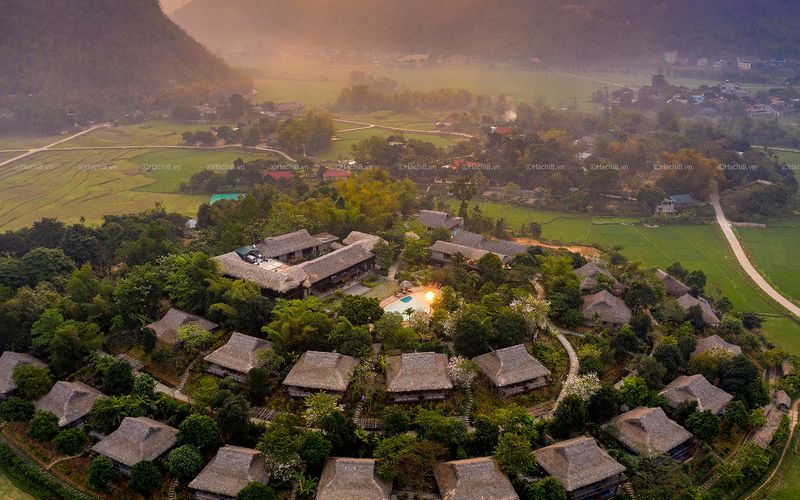 Mai Chau Ecolodge was built with the style of stilt houses of the Thai ethnic group . The roofs have a similar structure, lying on a circular arc surrounding the main hall.
This place has a total of 43 bedrooms . Each room is spaciously designed, with a balcony overlooking the immense rice fields. Because the balconies are facing the rice fields, in the rice fields, the fragrance of the rice flowers will entwine you forever.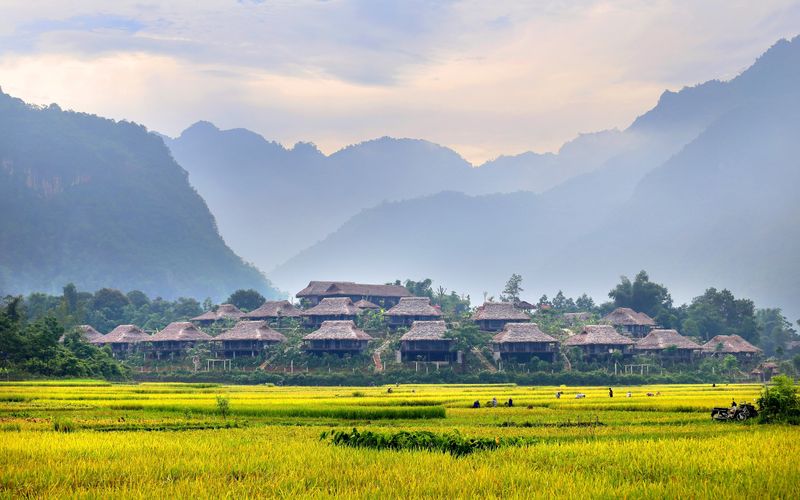 2

Hoa Ban homestay

Hoa Ban homestay mai chau is designed according to the architecture of the Thai ethnic stilt house. The intimate space will attract you from the moment you enter the gate. The straw-roofed roofs and wooden signposts, will take you into a scene like the old days.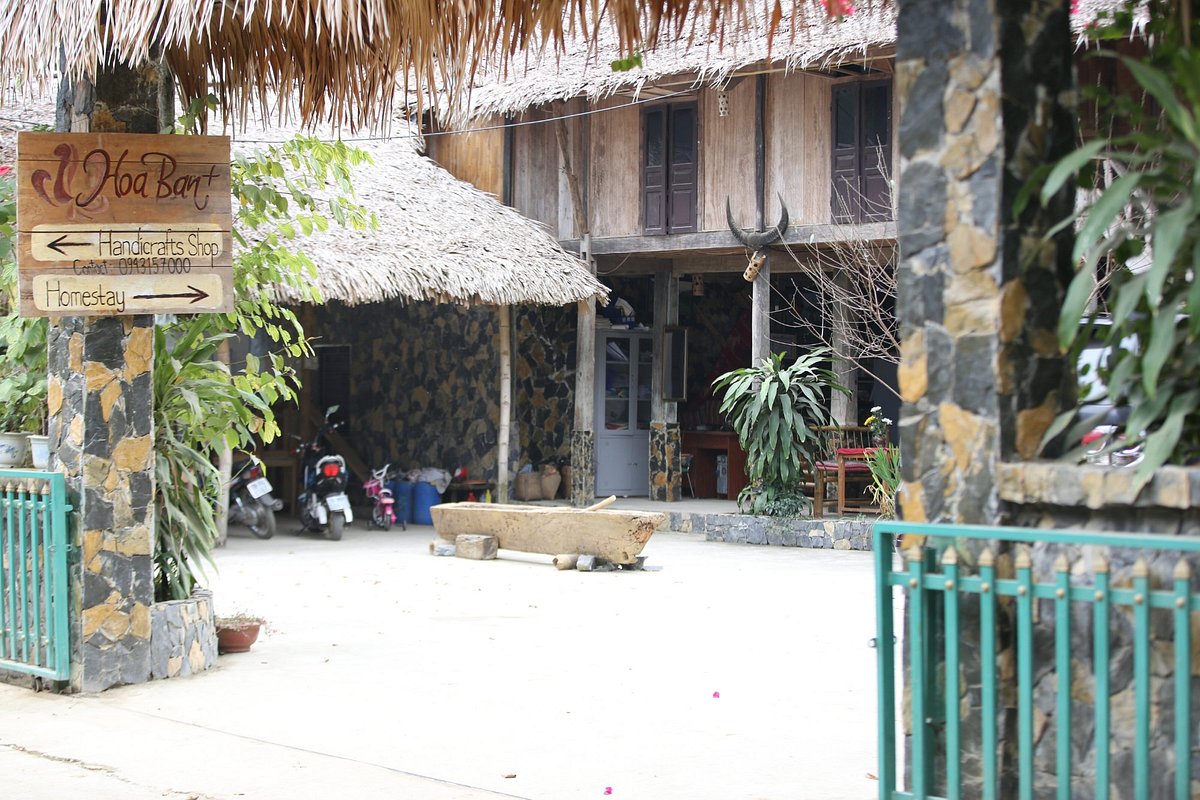 Hoa Ban homestay has a very spacious stilt house design and area, so it is very suitable for families to stay here. The close green space, separate from the noisy and bustling life outside, will help you completely relax.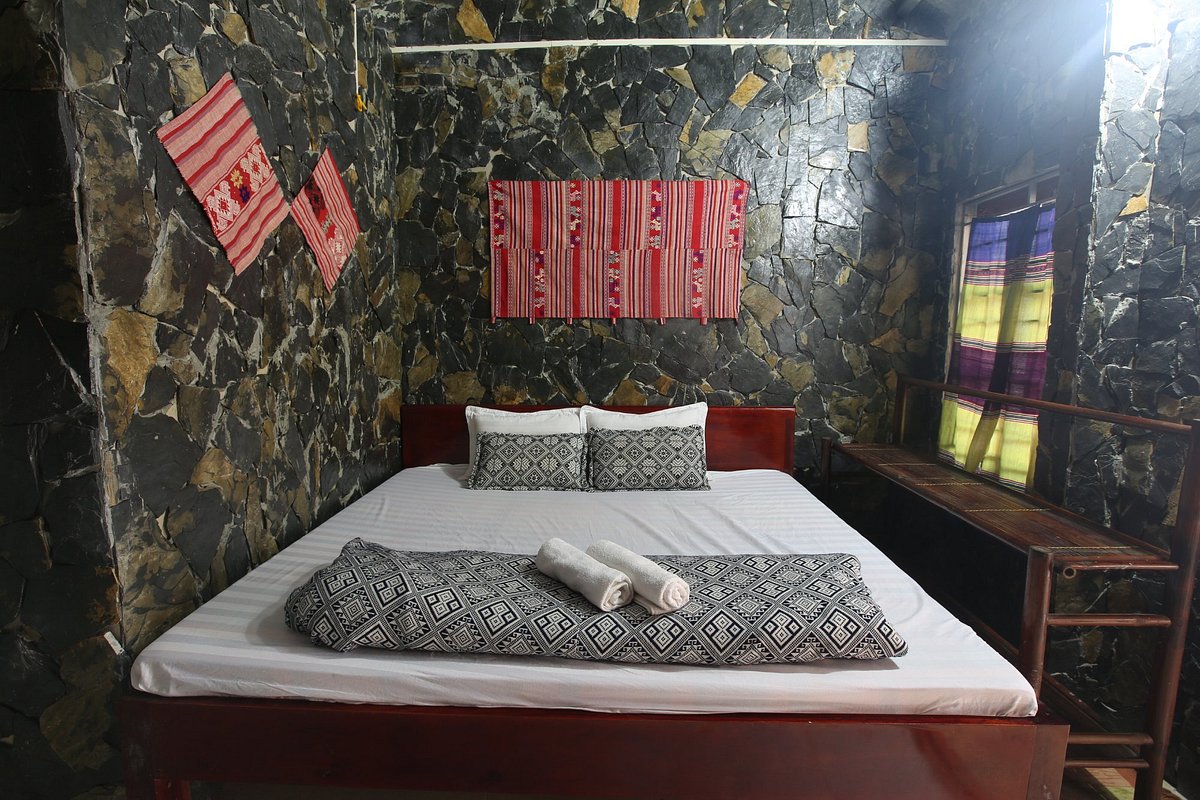 3

Mai Chau Countryside homestay

When naming the list of famous homestays in Mai Chau, Mai Chau Countryside homestay is indispensable. The grounds and gardens here are very spacious. Besides, the space here is surrounded by a lot of very close green trees in the mountains.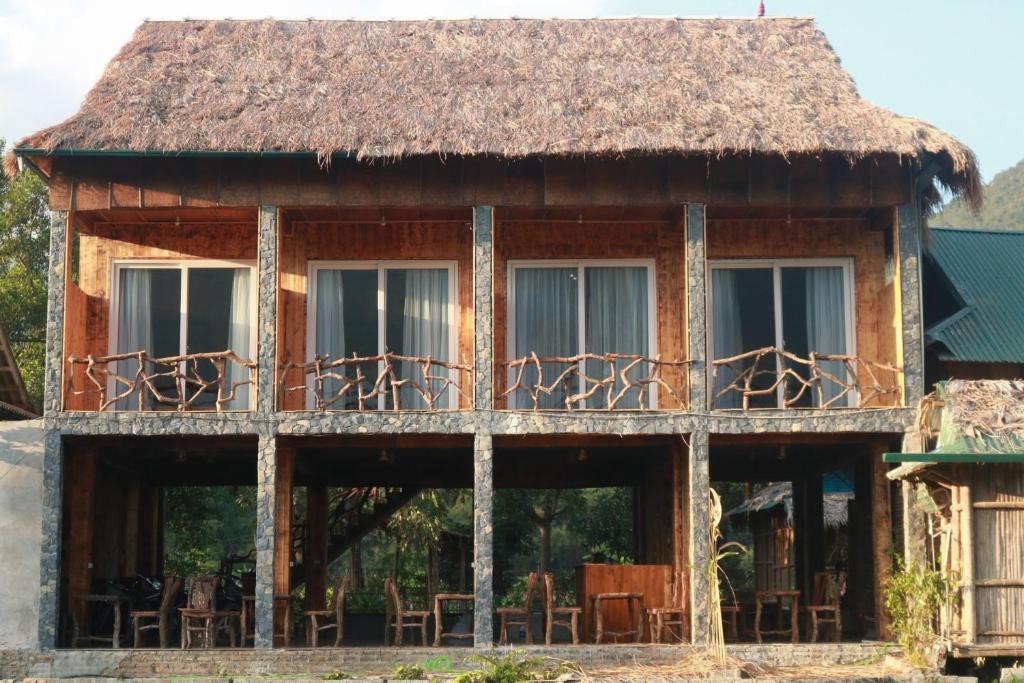 The bedrooms are facing the stretching rice fields. In the season of ripe rice, you can lie in your room and still smell the scent of the rice grains full of milk.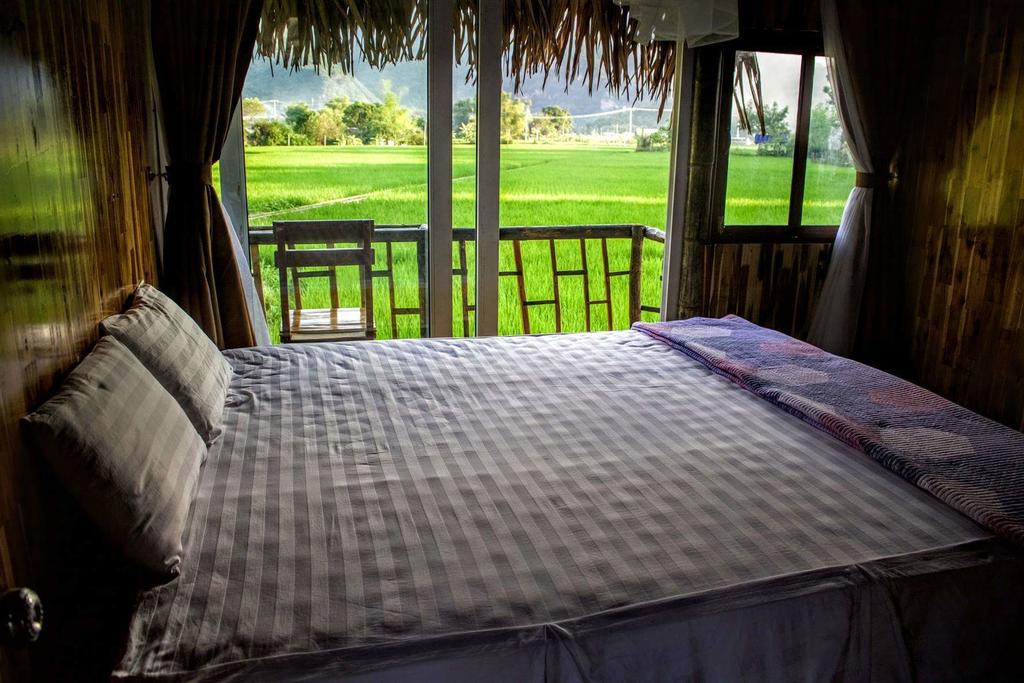 4

Mai Chau Dreams homestay

Mai Chau Dream Homestay is a homestay designed in the style of a stilt house. But here still has modern features when there are spacious balconies and a garden full of flowers.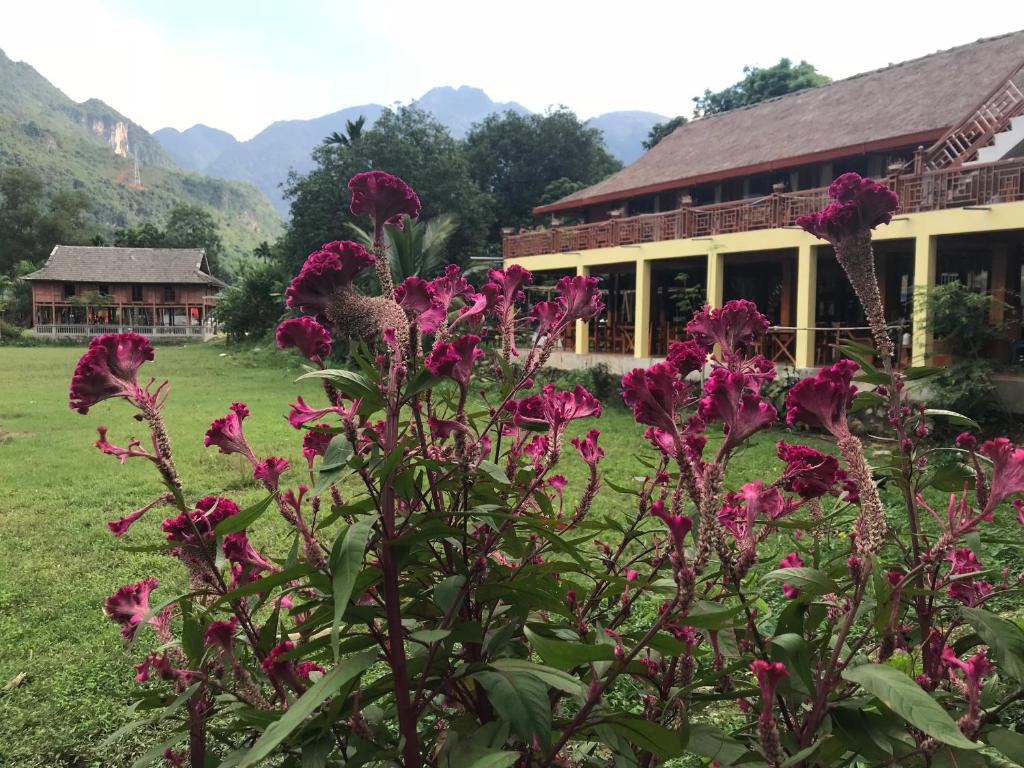 There are also communal houses designed in the style of stilts. You can stay here sipping tea and watching the surrounding nature.
Besides, this place is also designed in simple tones of black brown and white , which makes the space here become more contemplative but closer.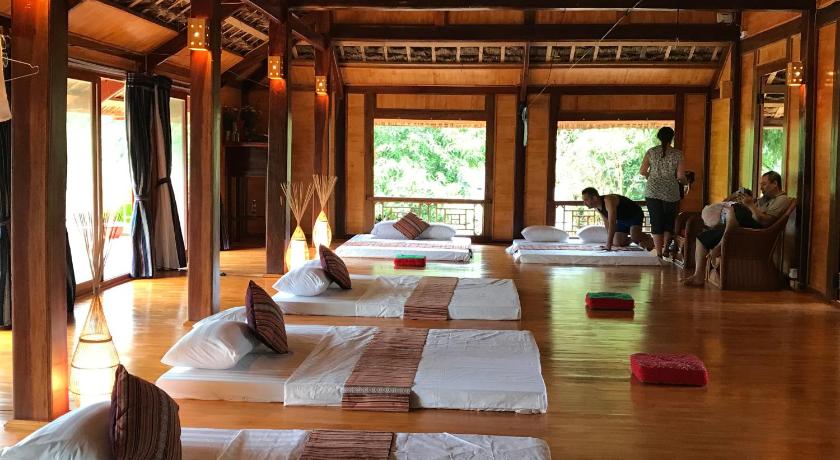 On the other hand, the bedroom here is designed very modern. The wide, high curtains obscured the surrounding scenery. As soon as you pull the curtain open, the whole nature seems to hit your eyes. The fragrant rice fields and luxuriant trees create a strange sense of excitement.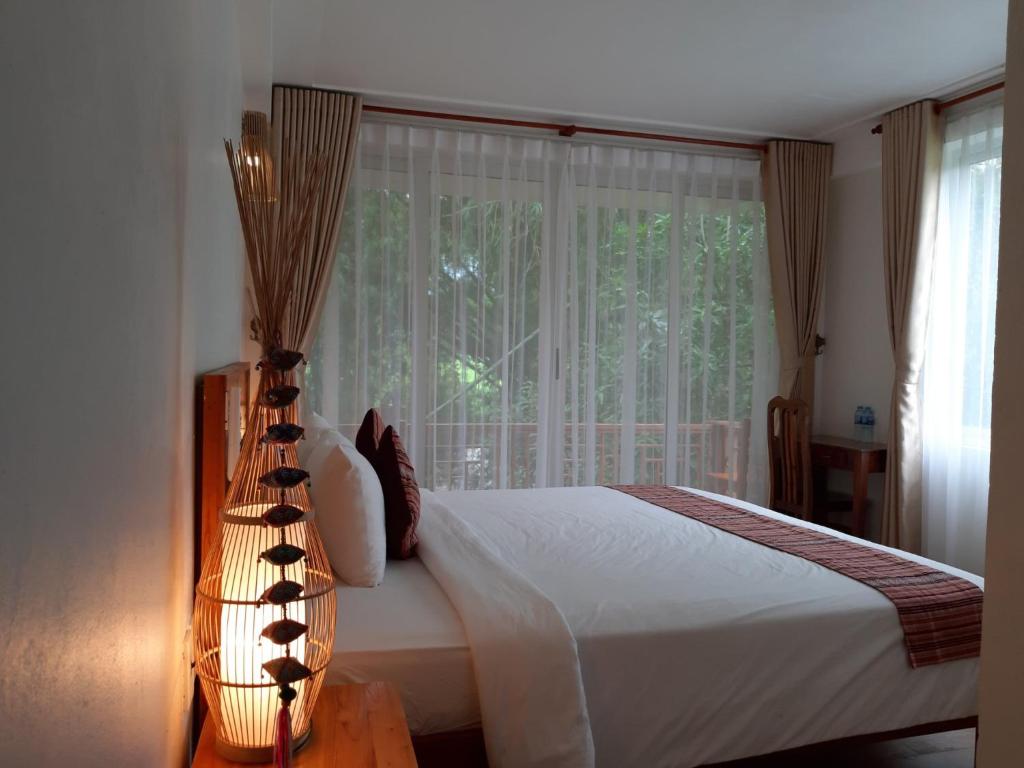 5

Quan Hang homestay

Quan Hang homestay is a combined business place. Above is a homestay and below is a small cafe, the balcony is facing the heavy rice fields.

Besides, this place is also designed in a classical style by horizontal trusses or burnt brick roofs.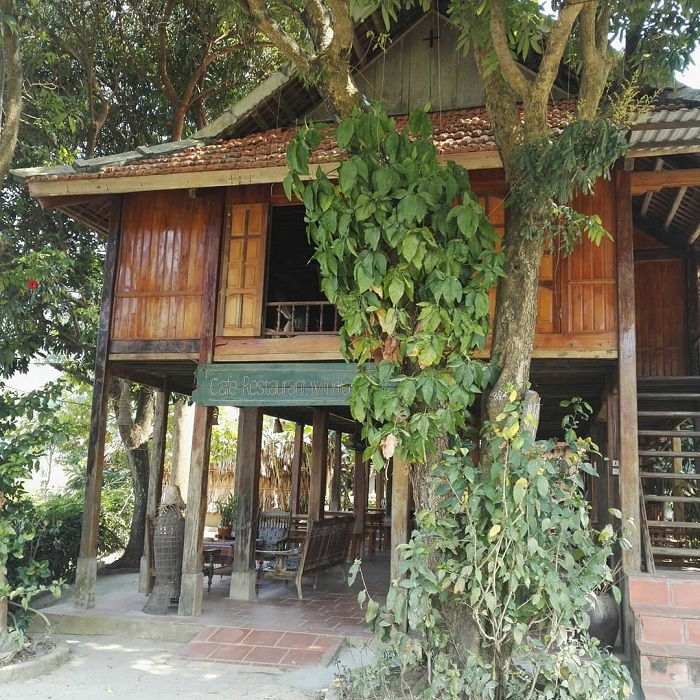 This place is located at the beginning of Lac village. Surrounded by lush green trees and endless rice fields. Standing here, you can easily see the mountains alternating with each other and the water on the river flowing gently.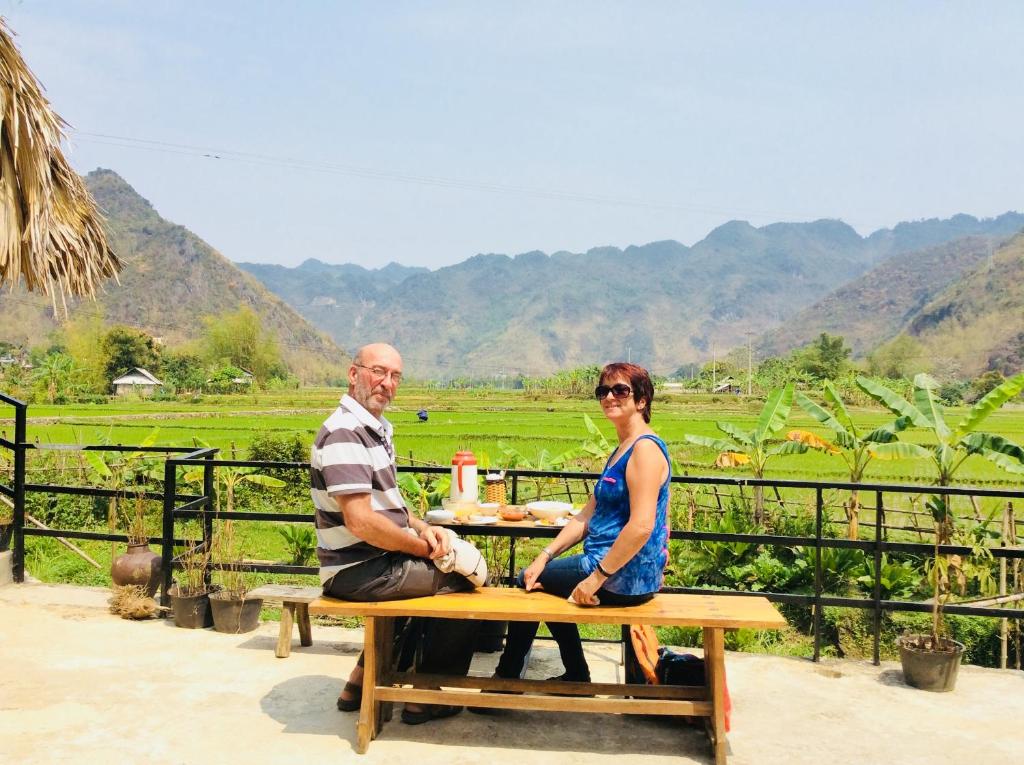 Here, customer service is very attentive. The bedroom is always clean, the price is affordable. Besides, the garden is large, there is a spacious parking space, convenient for families to move here by car.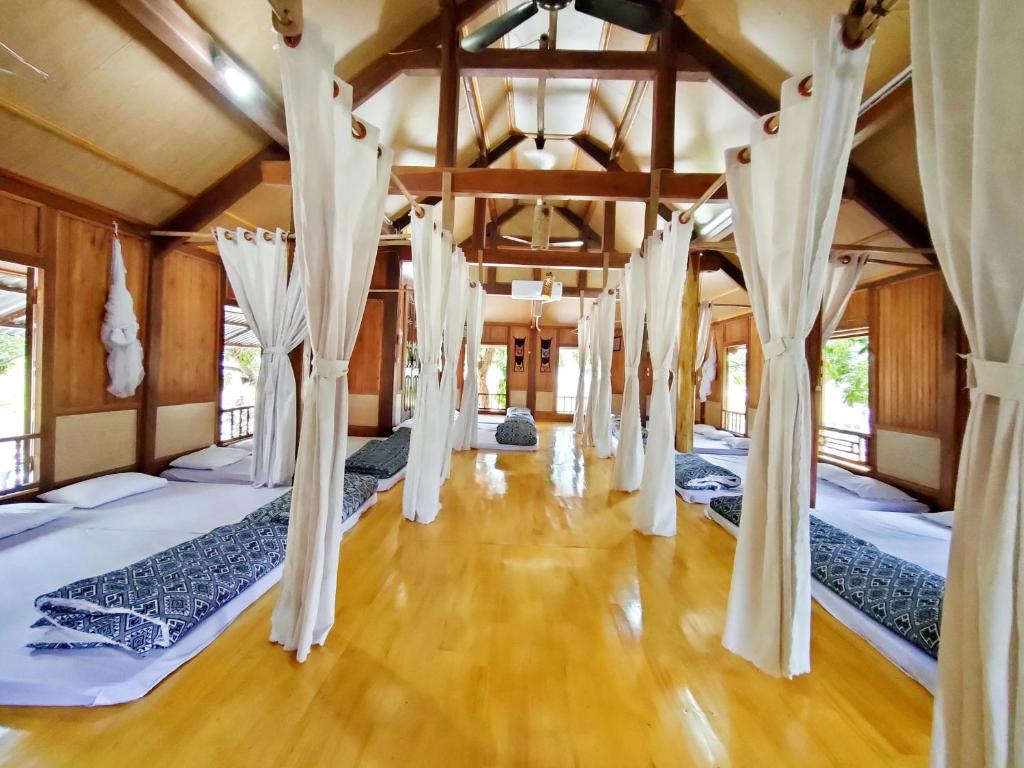 6

Little Mai Chau homestay

As a homestay that helps you save the most money, Little Mai Chau Homestay is also known for its extremely friendly host. This will surely make you choose this place as a place to stay when coming to the mountain city.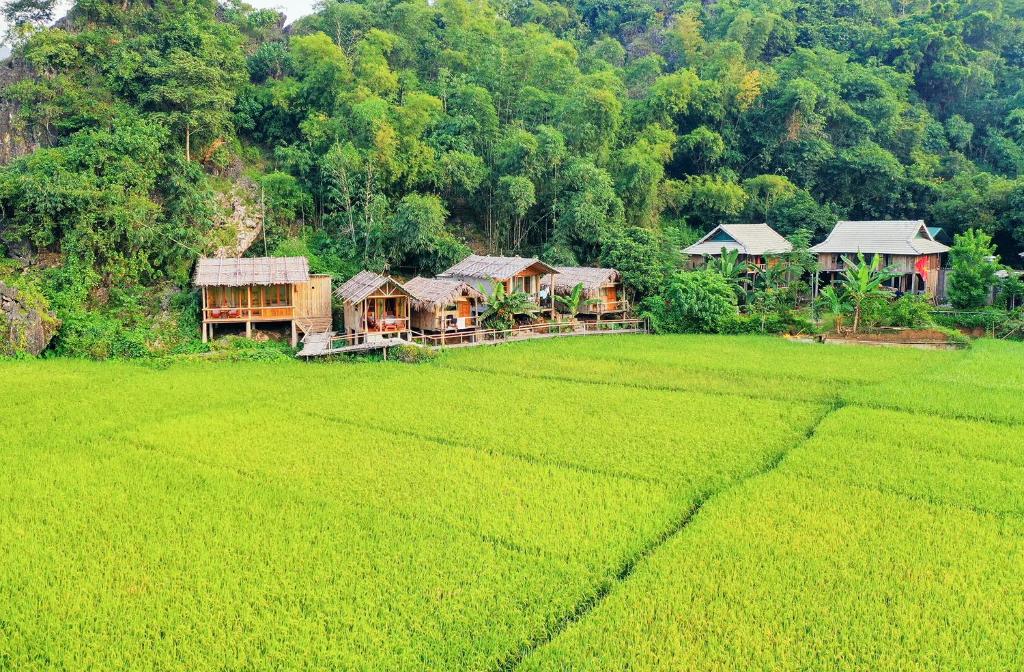 Little Mai Chau homestay will be a right choice for you when you want to visit Hoa Binh land. In this place, there is a beautiful location with views of mountains, hills and immense rice fields. Besides, the houses are located close to the cliffs, creating strange and interesting feelings.
7

Mai Chau Farmstay

At Mai Chau Farmstay there is a large swimming pool in the middle of the rooms. There's nothing better than going to the mountains with a swimming pool. You can comfortably immerse yourself in relaxation after a long tiring day at work. Here, you can freely have fun in the swimming pool amidst the scent of rice wafting from the neighboring fields.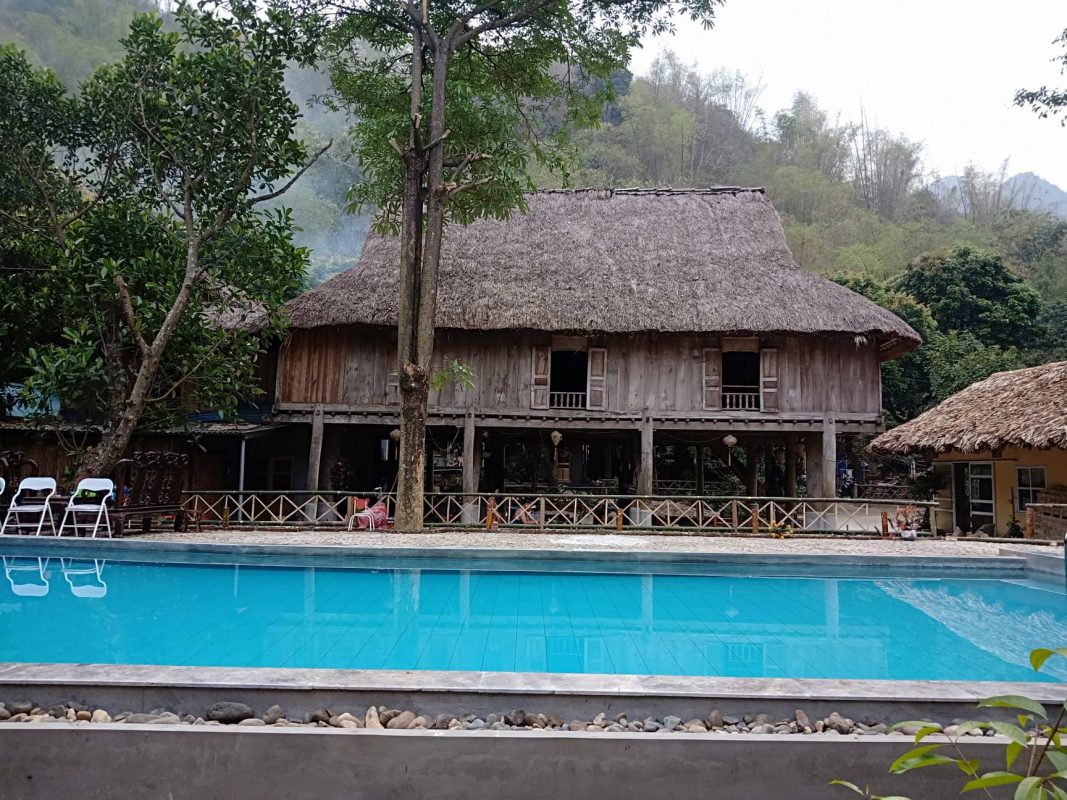 This homestay is often overloaded with only 8 cottages . However, the service here is excellent. The campus is cool, and there are fish ponds around. This place is very suitable for couples who want a private, quiet and fresh space.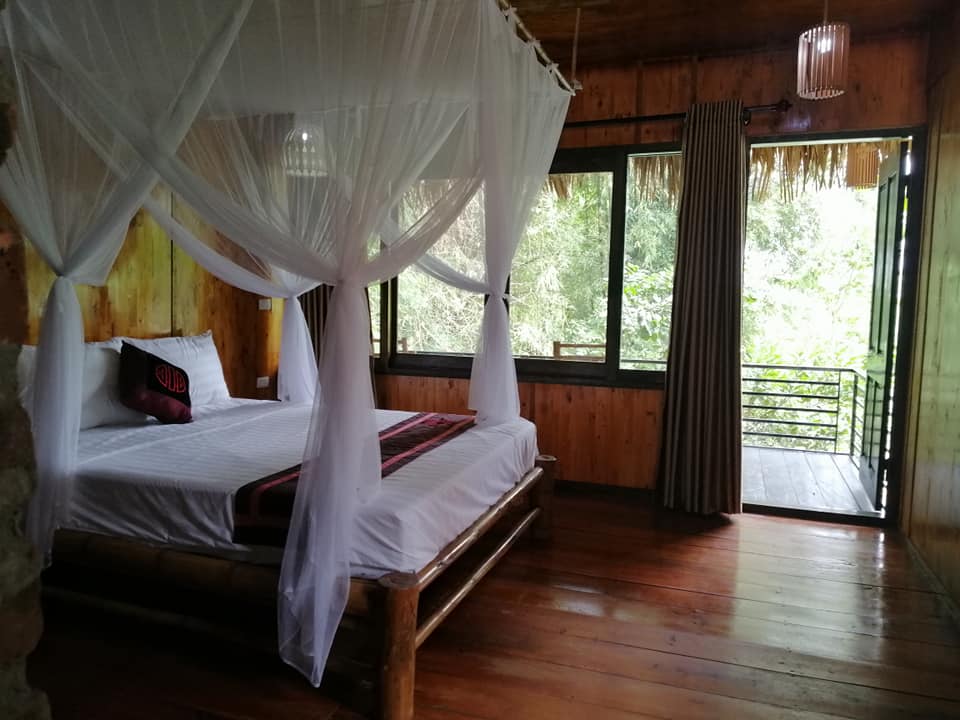 8

Sky Homestay

The special thing here is that there is an infinity pool, coming to Mai Chau Sky you can relax and immerse yourself in this cool blue water, watching the sunrise or sunset, watching the landscape. surrounding: traditional stilt houses, whispering green bamboo groves, old trees with very wide foliage.

What could be more wonderful than after a while of swimming and then rewarding yourself with a cup of cold water on the lake. While sipping cool orange juice while looking at the high mountains, far away.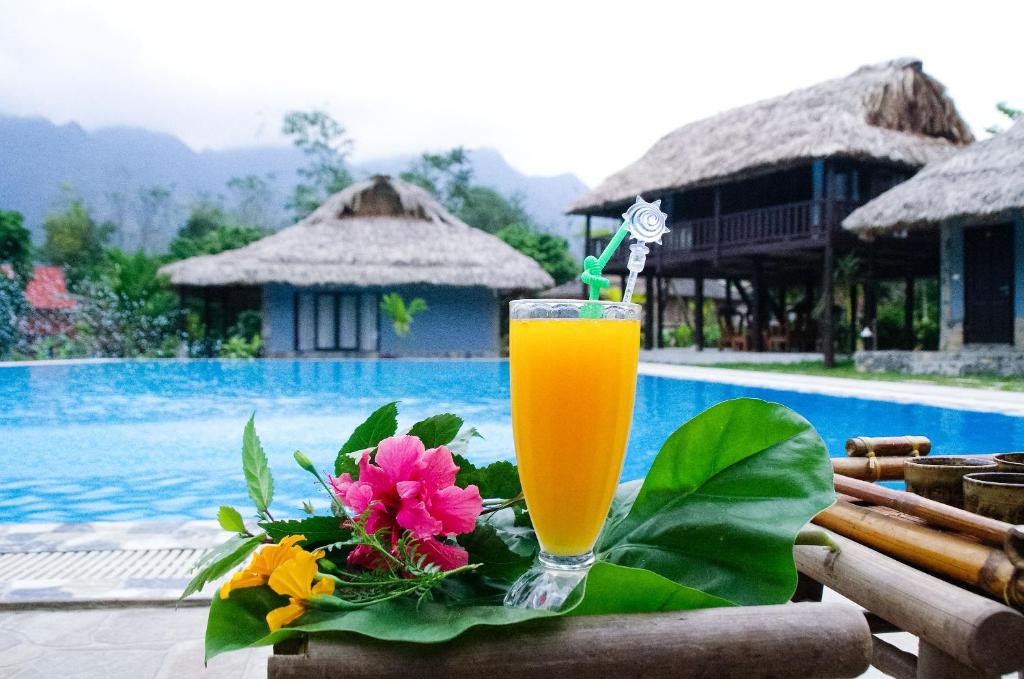 The bedrooms are fully equipped from wardrobes, shelves, tea tables, towels of all kinds, … Owning a cool campus, with children's play area, this will be a great living space, helping you Love this place more than you think!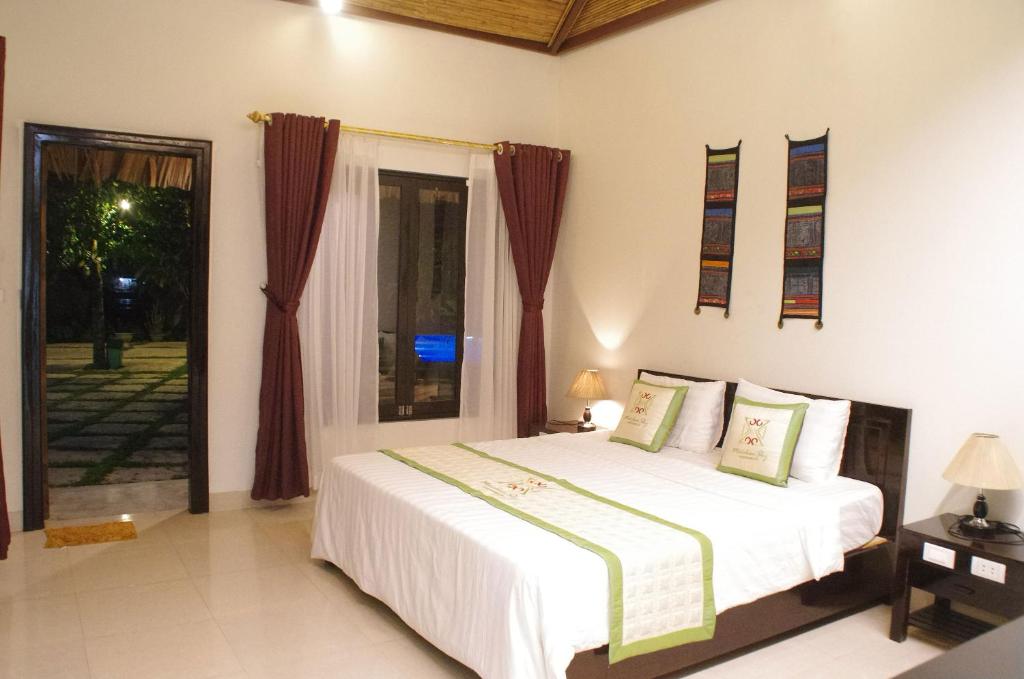 9

Green bungalow

Mai Chau Xanh Bungalow is a homestay that offers accommodation with garden views, and many free services. With the design of thatched-roof houses along with rows of green trees, you will feel close to nature.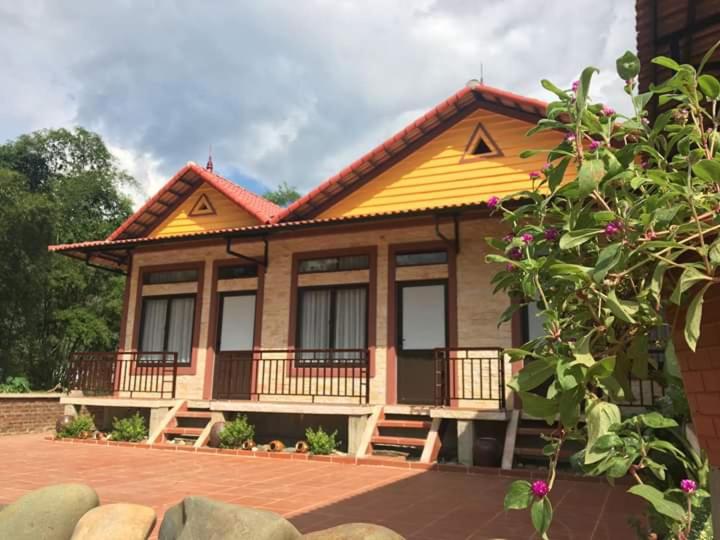 Each room at this property has a balcony overlooking the shared garden. The service here is very attentive, the rooms are clean. The fresh surrounding air easily recharges you during this Mai Chau travel trip.
10

Mai Chau HideAway

As a quiet resort on Hoa Binh lake, Mai Chau Hideaway has attracted many tourists by the majestic space of nature.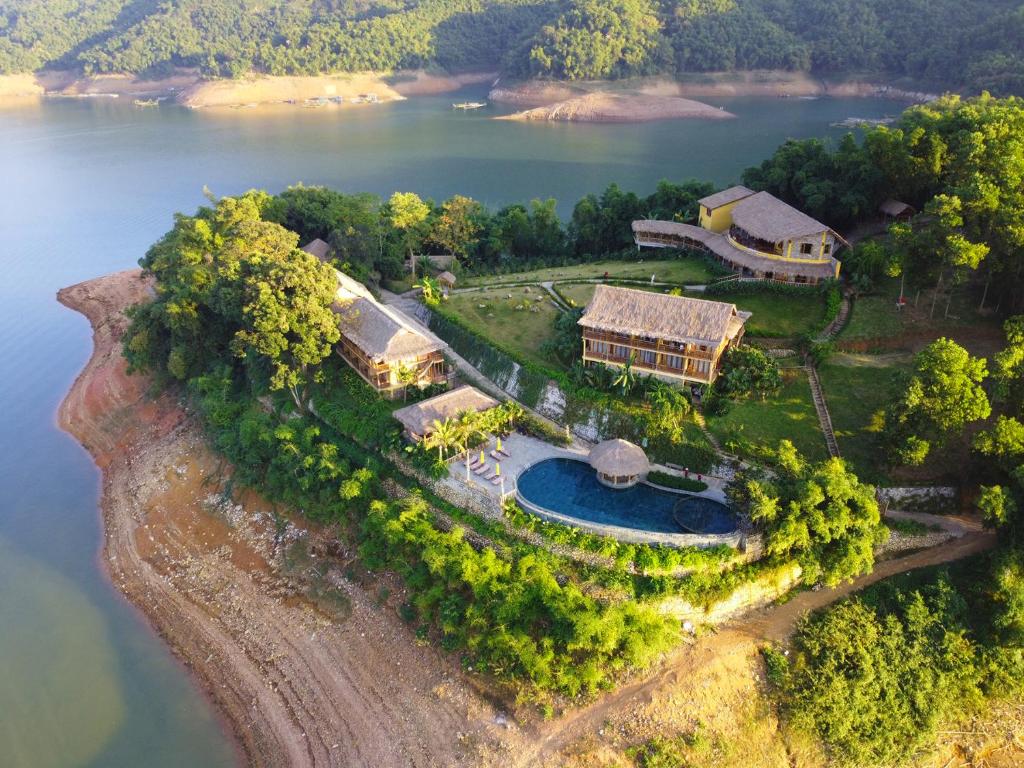 Each room here is a separate house structured by thatched roofs and surrounding gardens. All rooms have large windows so they are very airy and full of fresh air of nature. Here, you can easily see Hoa Binh Lake easily and closely.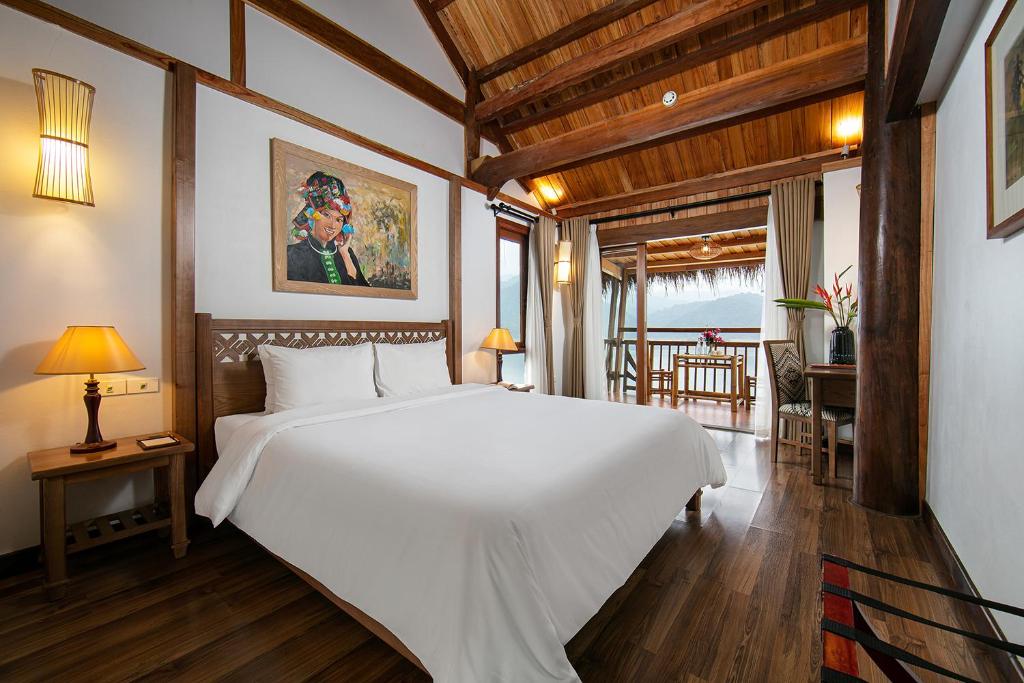 11

Hakuna Matata Mai Chau

Hakuna Matata Mai Chau is located in Mai Chau town. This place is surrounded by green rice fields whispering and nearby are green trees whispering in the wind.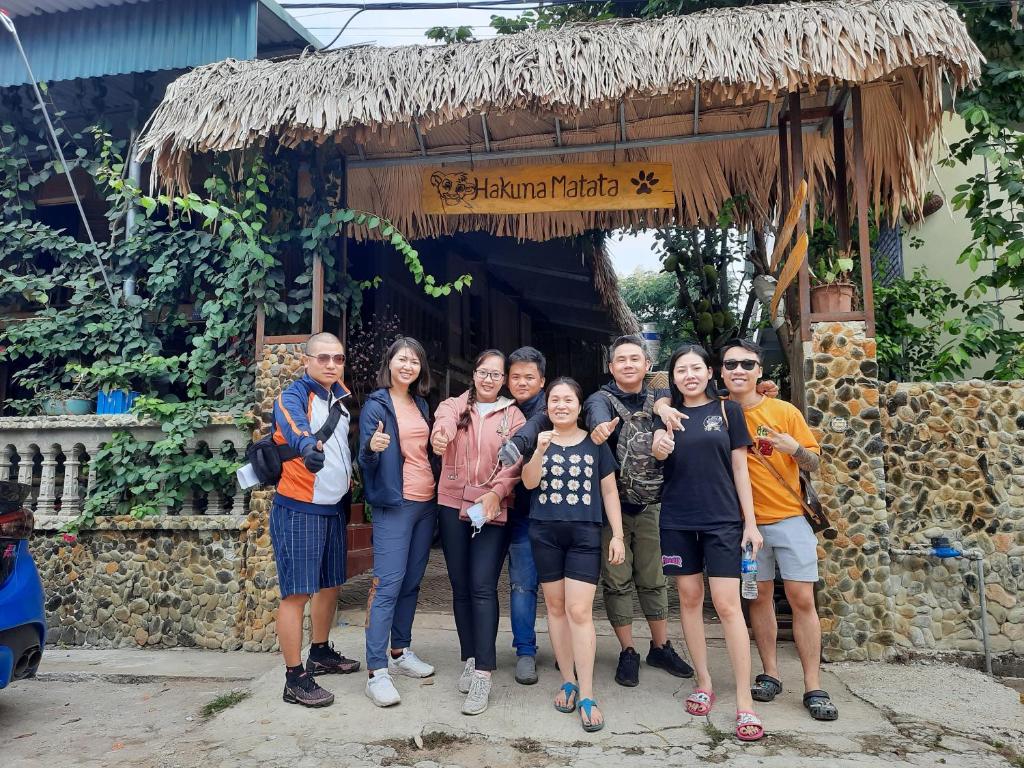 The bedroom is fully equipped with essentials as well as essentials for you. Besides, you can have many bedroom options such as single room, double room, dormitory room.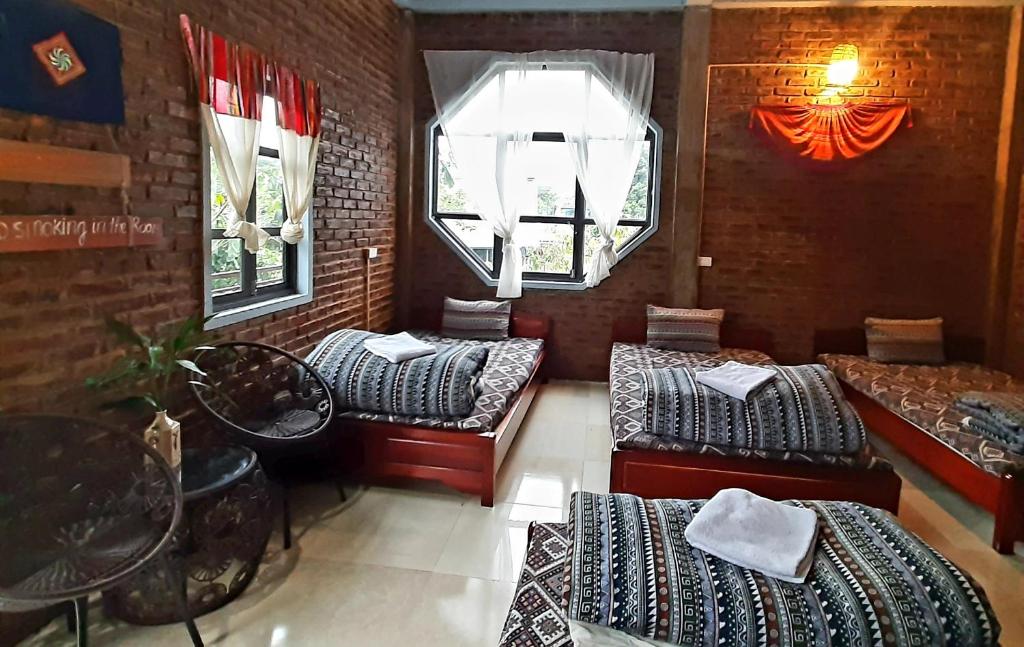 Especially in the northern provinces, the last months of the year will alternate with blooming peach blossoms. In Hakuna Matata Mai Chau, there are many scattered peach blossom trees dotted among the rows of colors here. Blue green, pink pink create a scene very pleasing to the eye and interesting.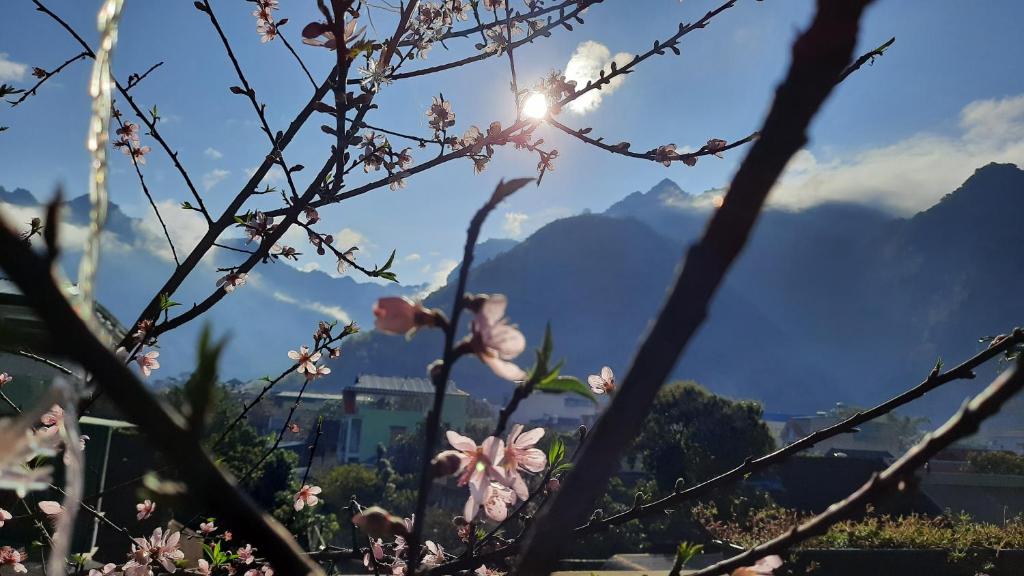 12

Ben's Home

Nestled in Mai Chau valley, Ben's Home inherits the fresh and cool atmosphere here. Like other homestays, Ben's home also built a swimming pool next to it.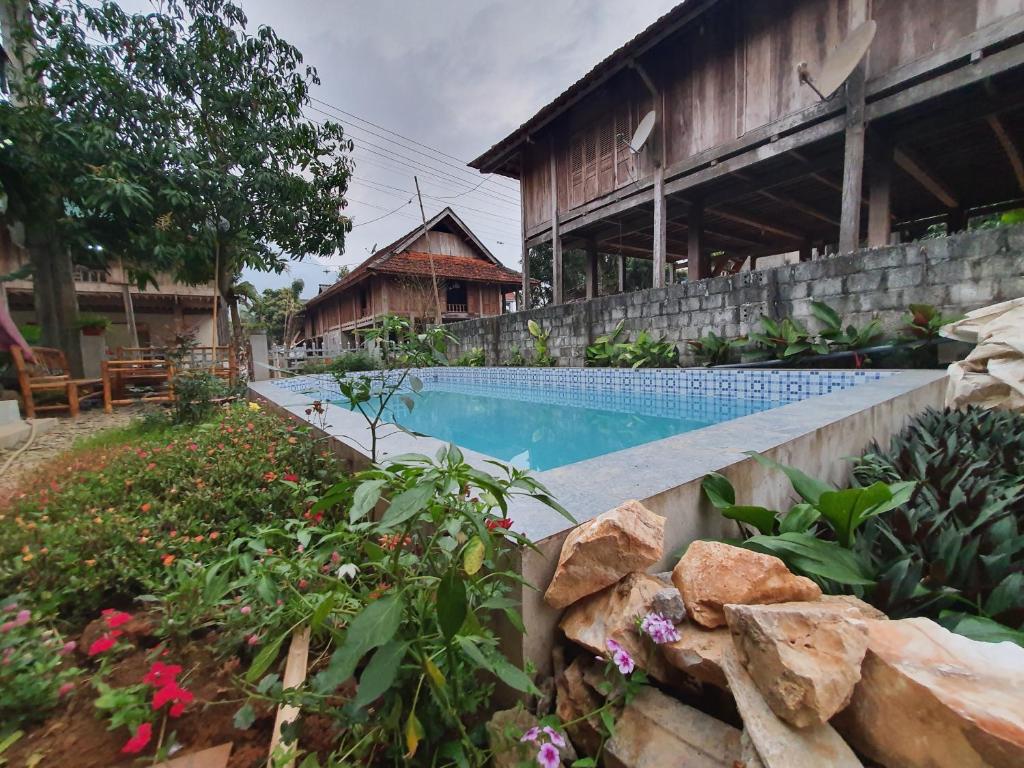 There are many types of rooms for you to choose from, each with its own pros and cons. However, in terms of decor, every room is beautiful with wooden walls and floors. Inside the room, there are also mosquito nets available for those of you who want to not let "blood" fall back into this fairy-tale place.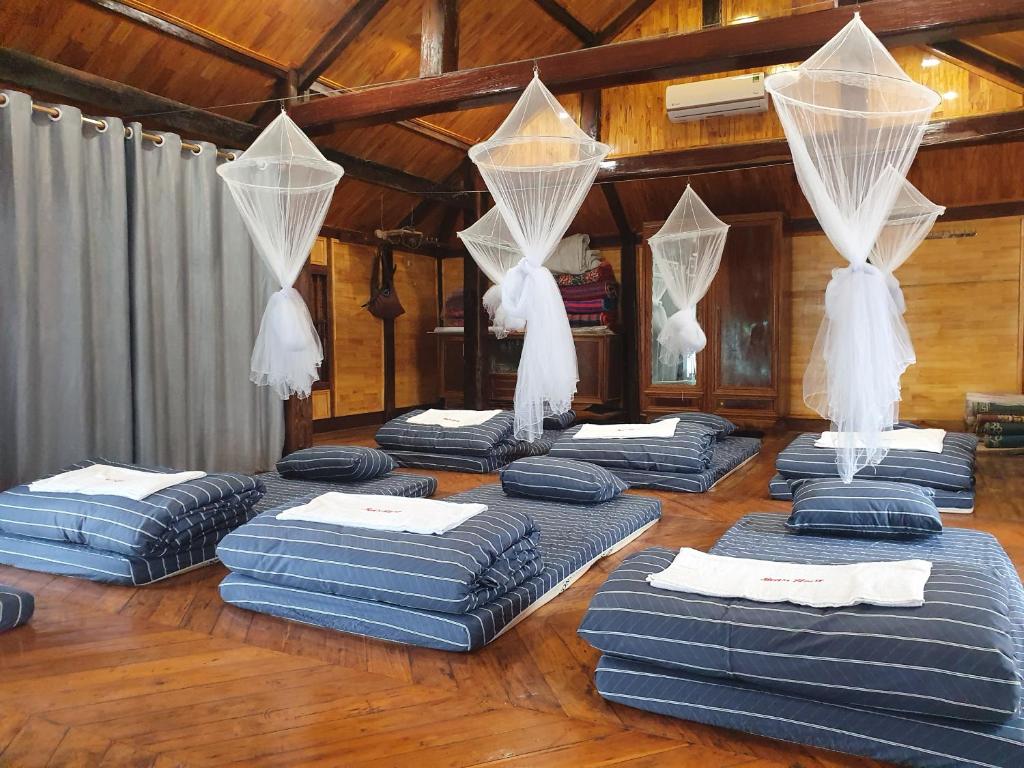 Please refer to some samples of suitcases currently in business at Dien May XANH to have more suitable choices for the trip!
On Dien May XANH, we have listed the top homestay Mai Chau with "excellent" view, giving you thousands of like pictures. Have you found a place to stay for your trip to this place yet? Have a nice trip!