1

Mot Mi Homestay

Mot Mi Homestay is the first ideal place to appear in Top homestay with "excellent" view for tourists when coming to Phan Rang. With a convenient location just 4km from the sea and close to a diverse food street, you will have an extremely comfortable stay here.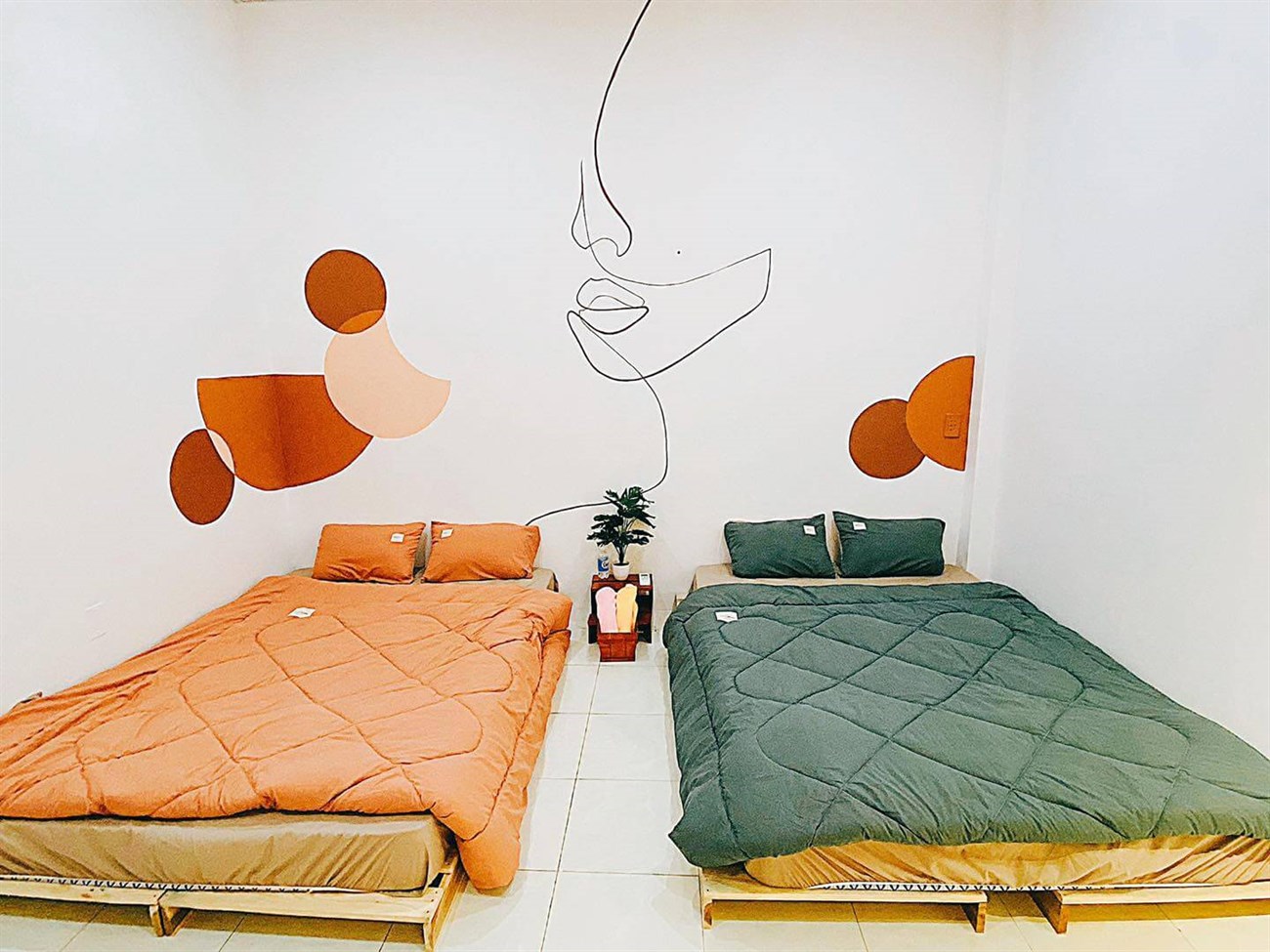 Branch 1 located on Tran Phu street is a 2-storey apartment with the main white color , modern design, fully furnished and comfortable. The upstairs bedroom has a balcony with a beautiful view.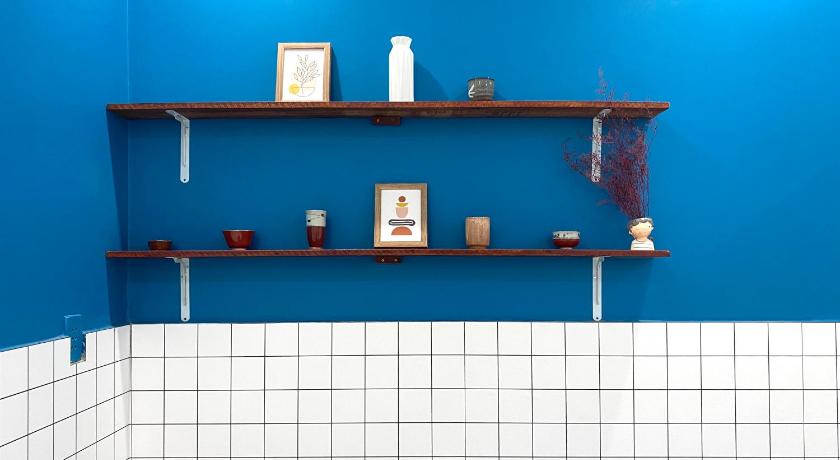 Branch 2 is located right at the famous coffee street on Nguyen Trai street in Korean standard style . The basic interior consists of 3 spacious bedrooms and the outstanding blue kitchen is the virtual virtual living corner.
In addition, the homestay is near the famous seafood market of the city, so it is very suitable for you to organize a BBQ party on the balcony. In particular, you will be served a free breakfast with a menu of specialties such as banh chung, spring rolls…
2

LITI Homestay

LITI Homestay Ninh Thuan is likened to a strange house coming out of a magazine with a sophisticated Nordic style. If you have come to Ninh Thuan, try to embrace LITI for a whole day and never get bored.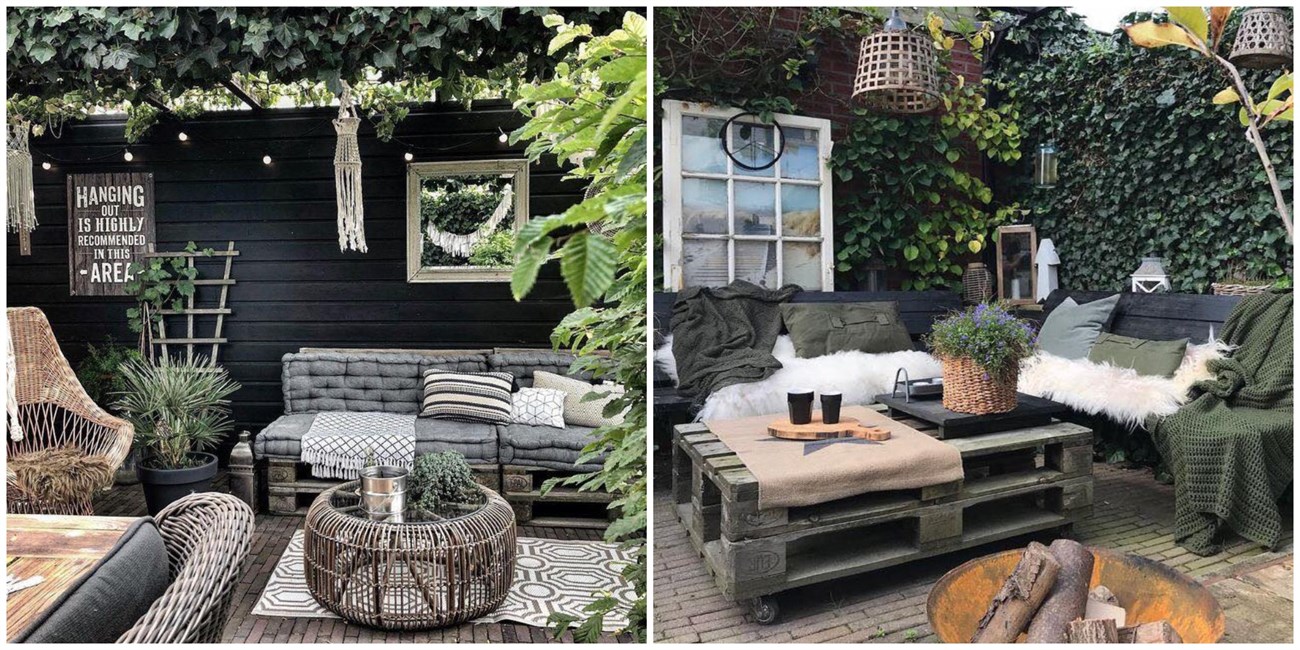 Homestay is designed in gray color with warm brown wood and green, cool and environmentally friendly space. A new day at LITI opens like a garden filled with sunshine spreading throughout the room.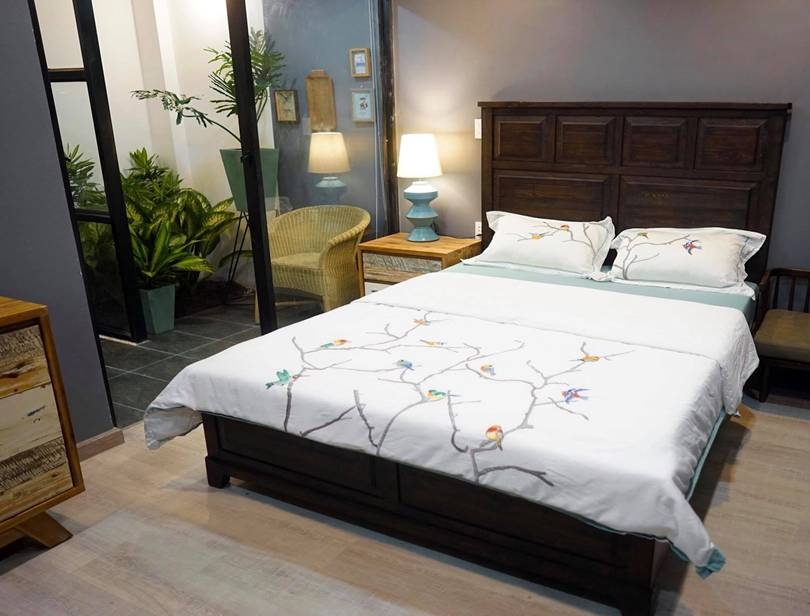 Homestay consists of 6 spacious bedrooms , equipped with large beds, sofas next to bookshelves and airy bathrooms. In addition to a large apartment-like room, you can use the common area including a living room and a fully equipped kitchen. Homestay also has a coffee machine for those who want to enjoy a cup of coffee every morning in an open space like this.
3

Honey Moon Homestay

Honey Moon Homestay Phan Rang is the right place for those who need a quiet place to relax after a busy life. Referring to "Honey Moon" does not mean a place only for couples, but it is also a place with all kinds of rooms for the whole family and friends.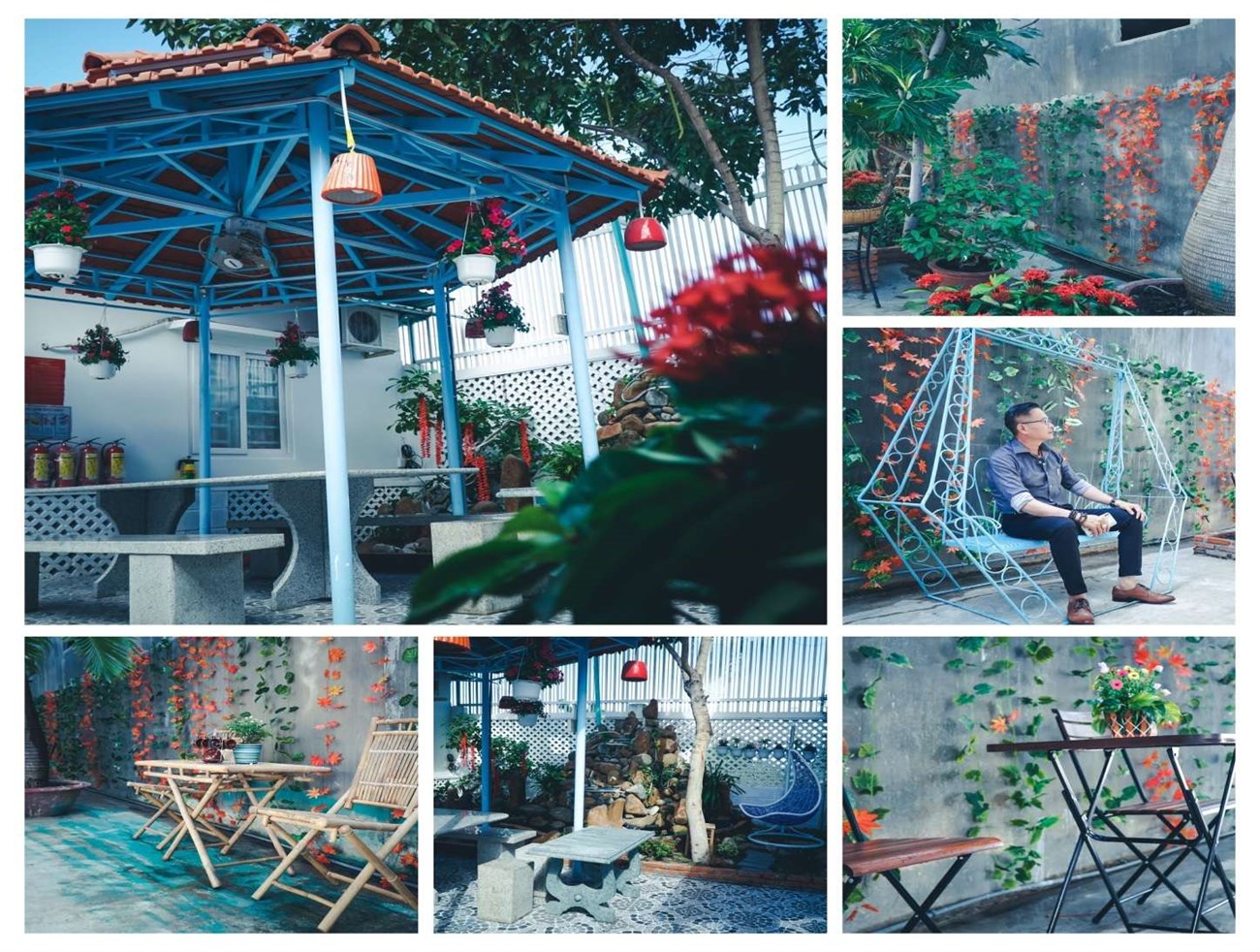 With a convenient location right in the city center, you can easily reach Dinh cape with the 100-year-old lighthouse within just 30 minutes by car. You will have relaxing moments with a cup of tea with a space of green flowers and an interesting BBQ party at night. The kitchen is fully equipped and you don't have to worry about traveling because there is a motorbike rental service.
4

Peace Home

At first sight, the pure and new beauty of Peace Home – Homestay Phan Rang has made people take away worries and fatigue amidst the chaos of life. True to its name, the peace here is sent in the warm sunrise and beautiful sunset in the afternoon.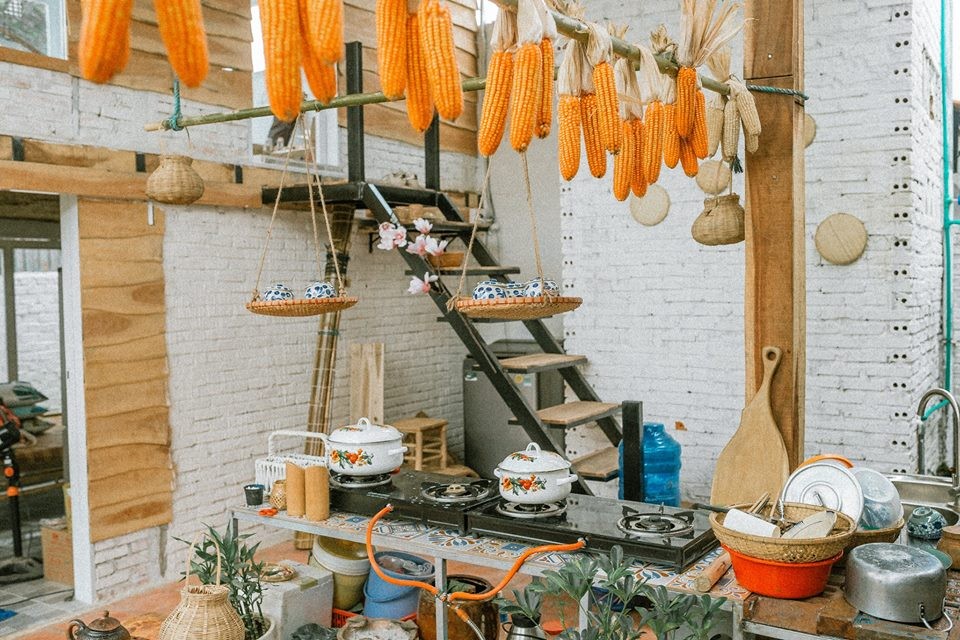 The highlight of the homestay is in the kitchen with enough tools for you to show off your cooking skills. Revealing to you the garden behind the house has all kinds of fresh green vegetables to add attractiveness to the menu of the day.
The care and attention to detail is reflected in the decoration of wooden, bamboo and porcelain dishes everywhere. Any corner of the homestay, you will see the presence of plants and the main highlight is a small swimming pool with a garden full of birds. And of course, this scene will be a great background for the birth of your thousand-like photos.
5

Friends Homestay

Friends Homestay Phan Rang is a reasonable place to stay for a group of friends with bunk beds that are both cozy and cost-effective. The interior is simple, not too luxurious, but fully equipped to ensure the satisfaction of visitors when coming here.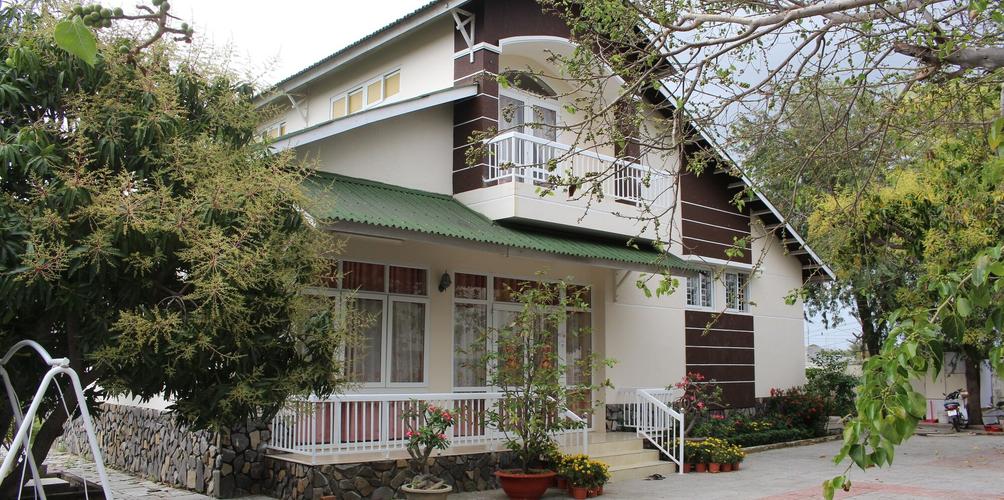 Homestay has a spacious terrace suitable for parking and organizing BBQ parties and gatherings every night. View overlooking the sea brings comfort and coolness. If you want to explore the beautiful lands in Ninh Thuan but don't know where to start, the host will enthusiastically advise you on the ideal destinations.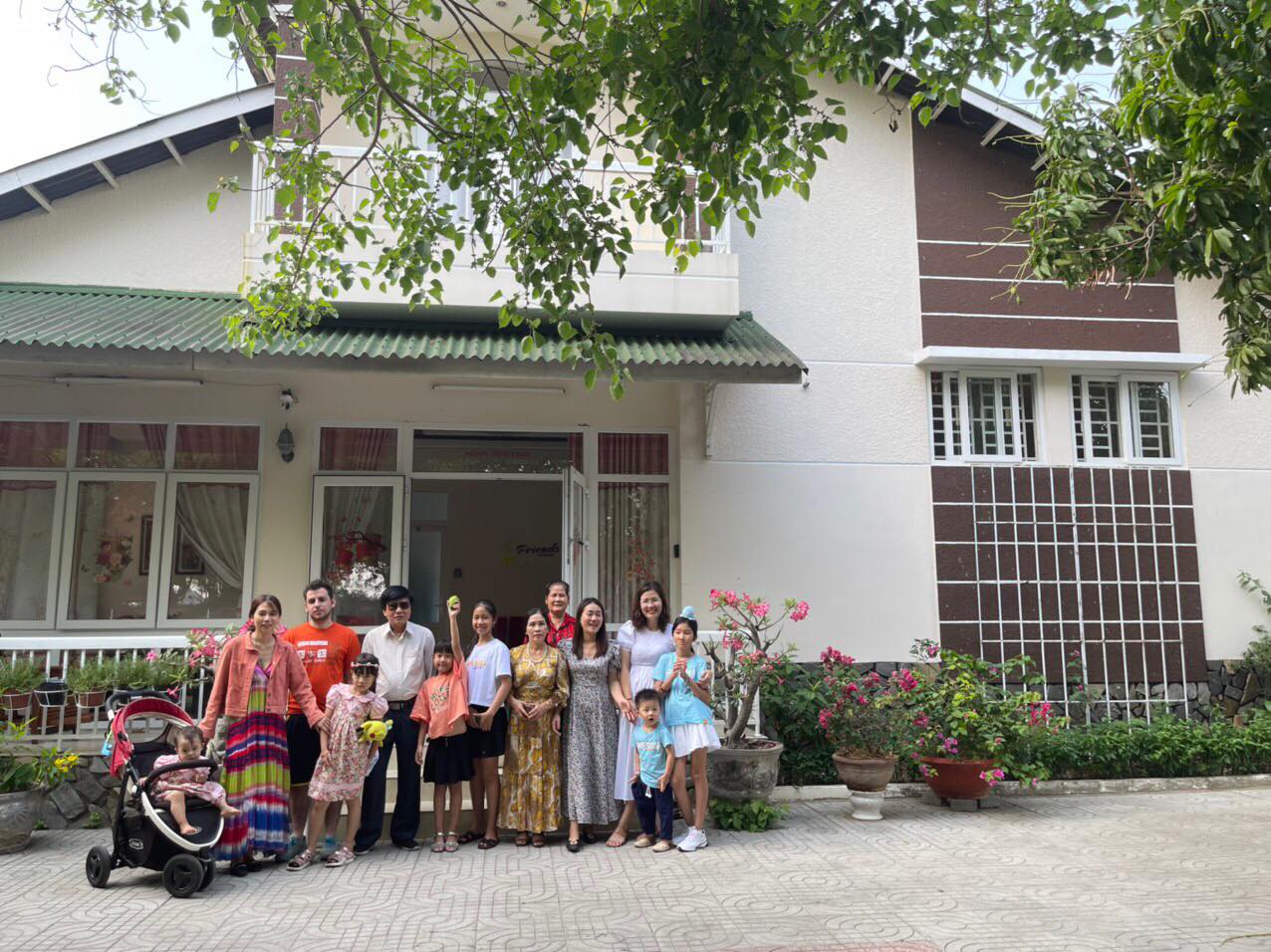 From this location, it is very convenient to go to Trung Son pagoda, Dam Nai or to the city center. You can go to Ninh Chu beach in just 2 minutes, very suitable for those who are afraid to go far.
6

Sea Urchin Homestay

Inspired by the nomadic footprints going through the land of sunshine, wind and cacti, Sea Urchin Homestay Phan Rang attracts tourists by many unique virtual living corners. This is a homestay with a beautiful view for tourists to satisfy their passion for art.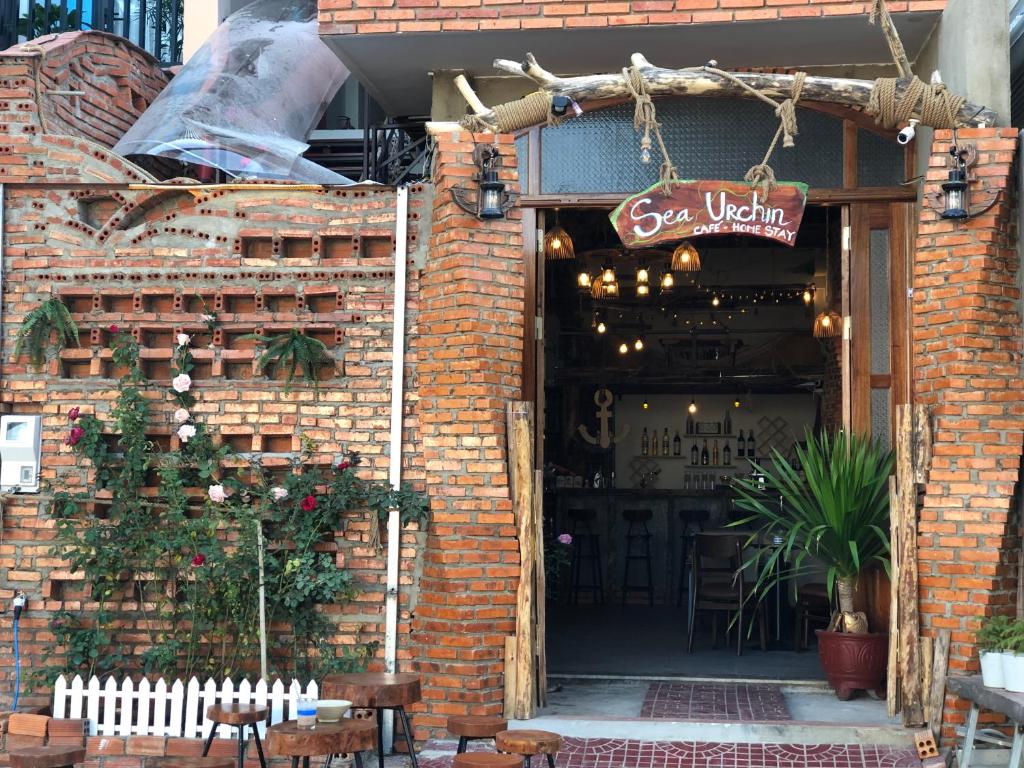 Homestay grows in the heart of Phan Rang city, providing a variety of room types for tourists to choose from. With panoramic views of the city, you can enjoy a cup of pure coffee or refreshing cocktails at the homestay's bar.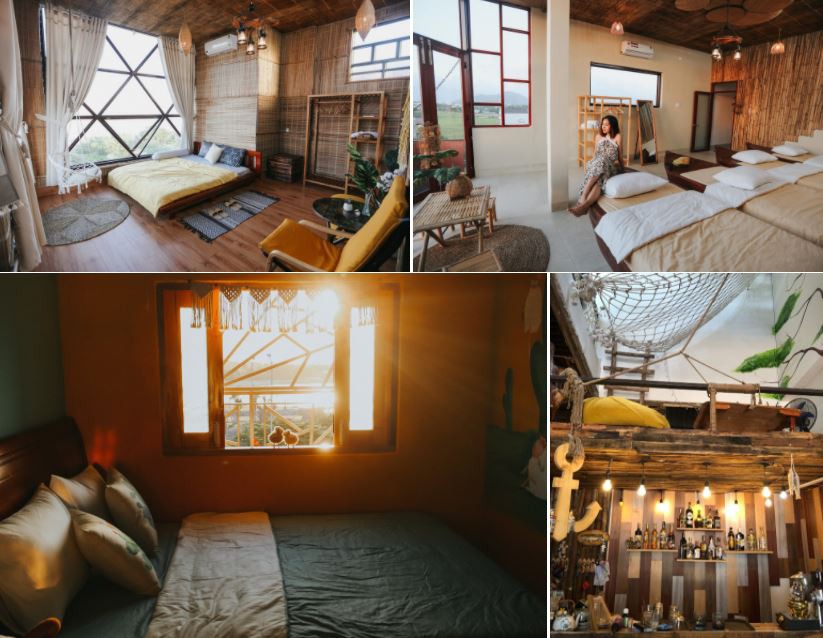 The rooms are designed with modern and classic beauty and capture the beautiful sunrise or sunset moments. Homestay is like a resting place for those who like to immerse themselves in the poetic natural scenery.
7

Big Dog Homestay

Possessing an eye-catching red-orange tone, along with a series of caged temples hanging around, when coming to Big Dog Homestay Phan Rang, tourists return to old footage of old Hong Kong cinema. Therefore, this place has become a virtual check-in place that has become popular with young people in recent times.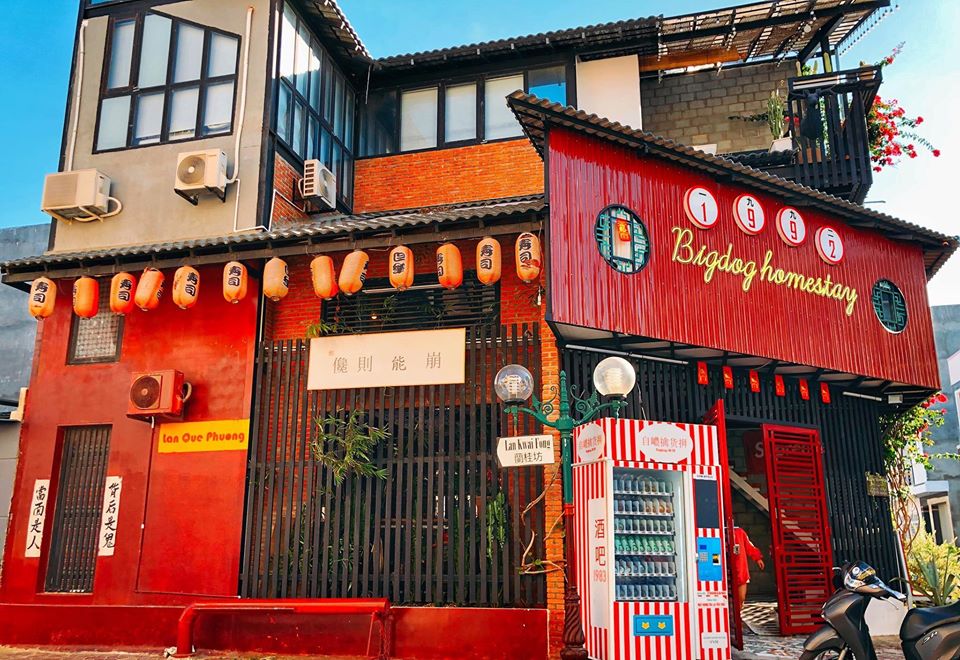 Ignoring outstanding exterior beauty, Big Dog has 3 floors with completely different decoration. The rooms are fully furnished and have the necessary toiletries available at no charge.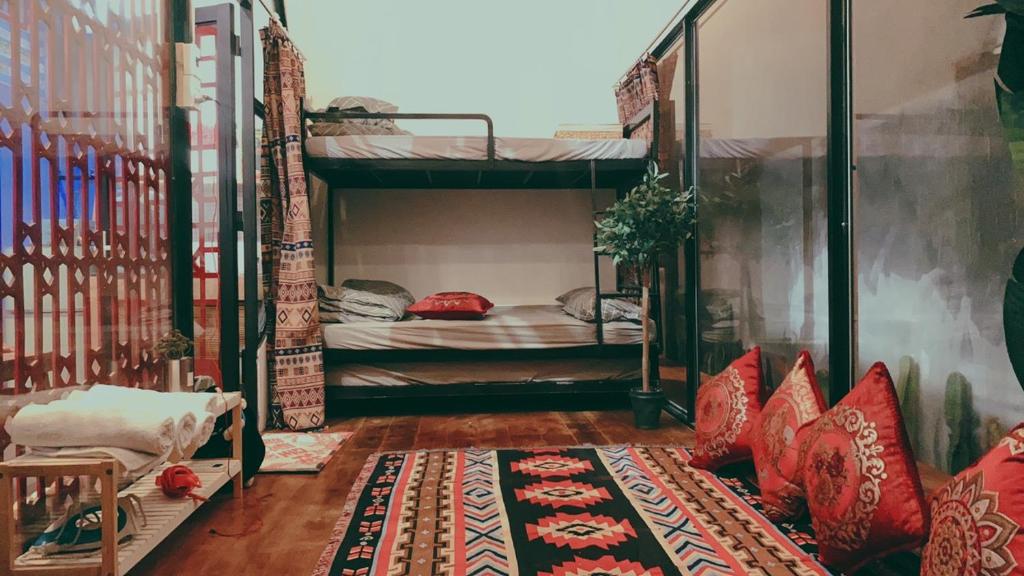 Convenient location near Phan Rang night market and main roads in the city. In particular, you can explore Ninh Chu bay, 3.2 km away, in just a few minutes' drive. In addition, there is a convenient motorbike rental service for guests wishing to explore many interesting destinations.
8

Khanh Ly's Homestay

Khanh Ly's Homestay Phan Rang is the next place for tourists who want to find peaceful lands far from the city center. You will discover about daily life with beautiful sand dunes, cacti and even flocks of sheep.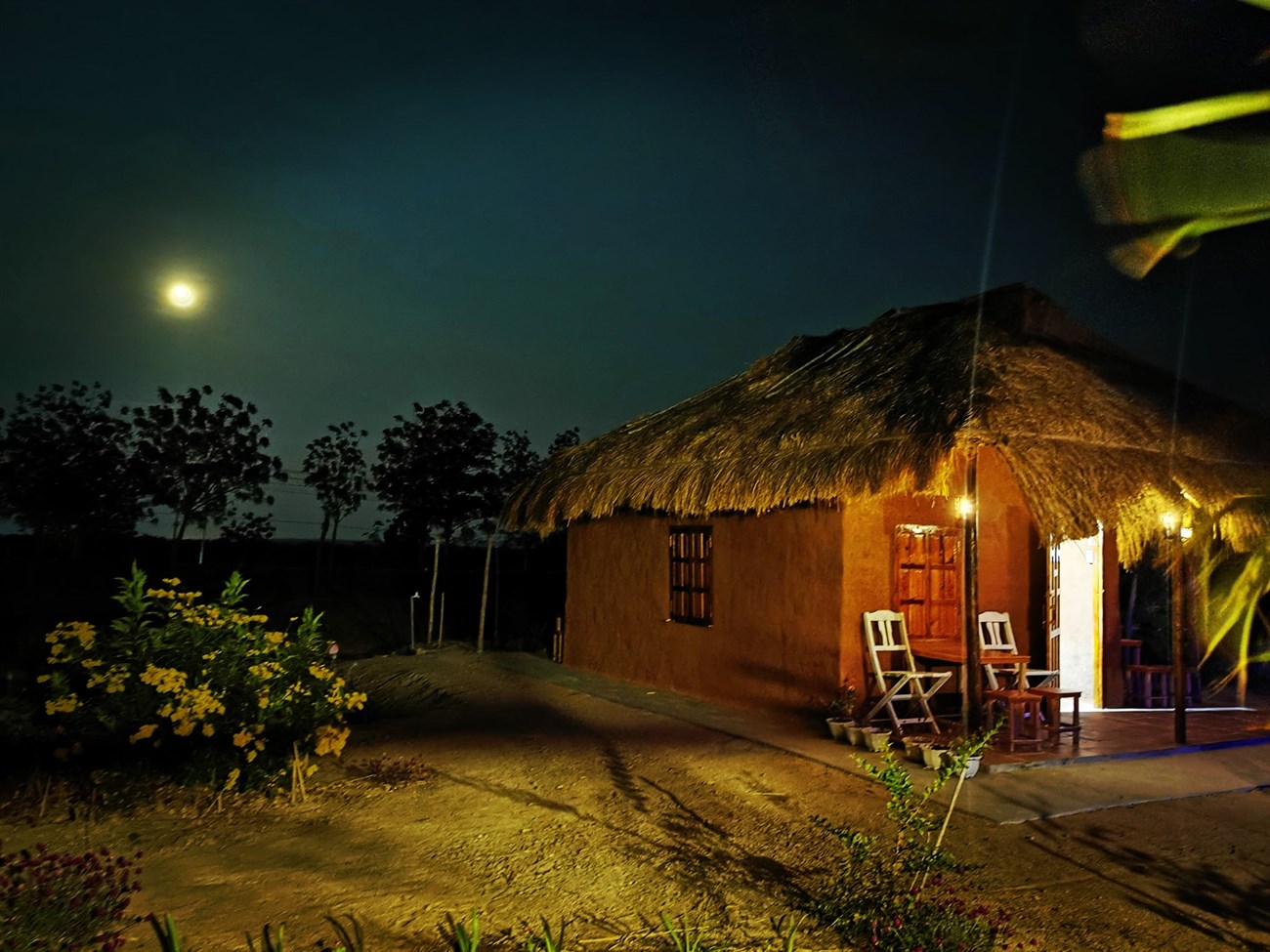 One of the special things for tourists when coming here is being served traditional dishes of the Cham people . Homestay offers fully furnished, airy rooms with a "homegrown" setting, which is very suitable for those who want to be in harmony with nature without worrying about the price.
9

Eco-Chi Homestay

If you want to carry your travel suitcase away from the hustle and bustle of urban luxury, Eco-Chi Homestay will meet your needs with an extremely quiet resort space.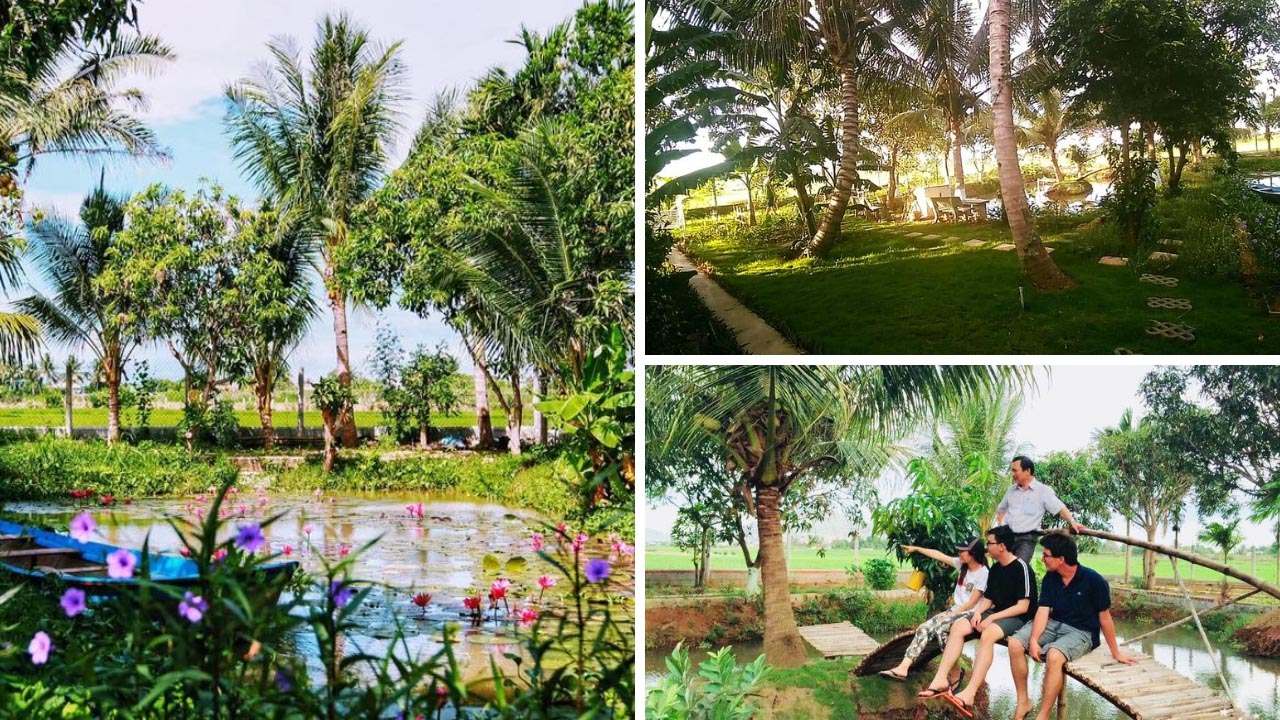 In the cool afternoons at Eco-Chi, you will have relaxing moments by cycling around the green rice fields or sitting in the garden fishing and organizing a BBQ party with many delicious regional specialties.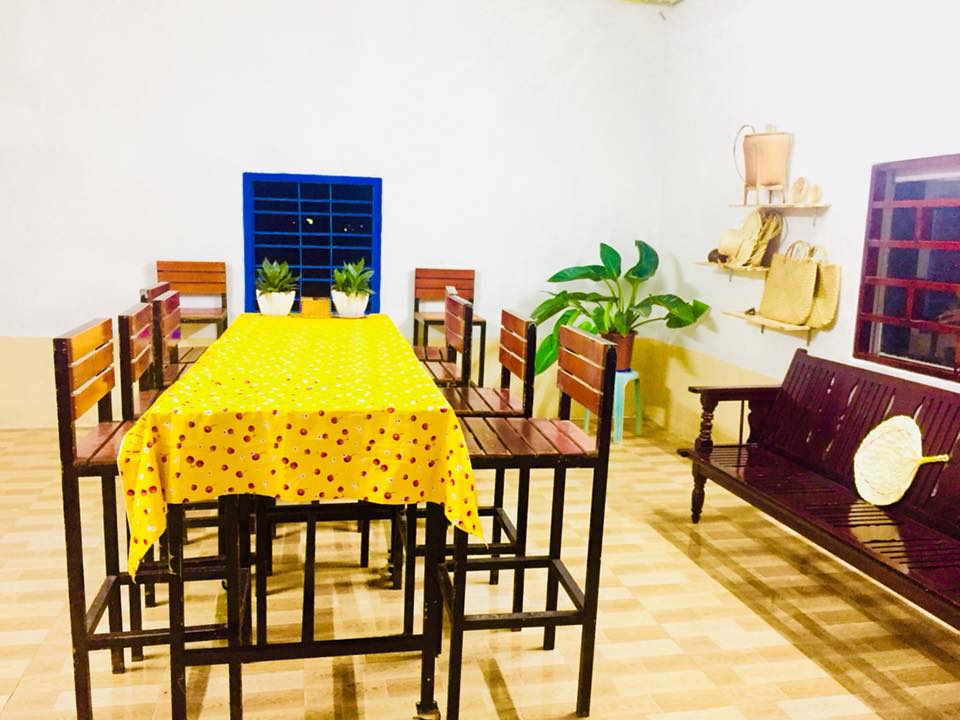 Homestay offers simple practical experiences for tourists such as: growing vegetables, catching fish, cooking rice together… In addition to equipping single and double rooms, tenants can sleep in tents among the trees. River.
10

INRA Champa Cultures Homestay

If you want to learn about ancient Champa culture , then INRA Champa Cultures Homestay Champa style will be the place for you. The homestay space opens up the mystery and wildness but has a rustic and traditional beauty hidden in it.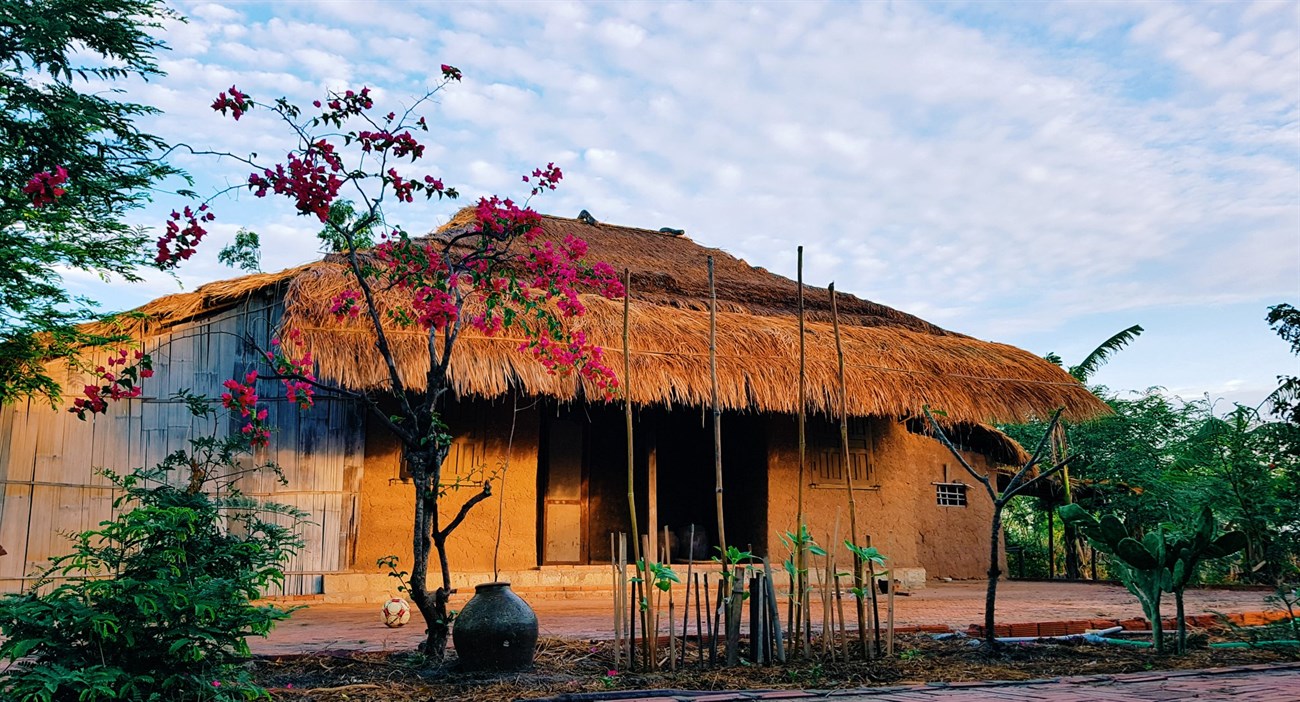 Located in My Nghiep brocade weaving village , it is a favorable condition for visitors to experience brocade colors and hand-weave traditional handicrafts. Immerse yourself in the lives of the indigenous people here, you can enjoy virtual life when nomadic in the sheep fields.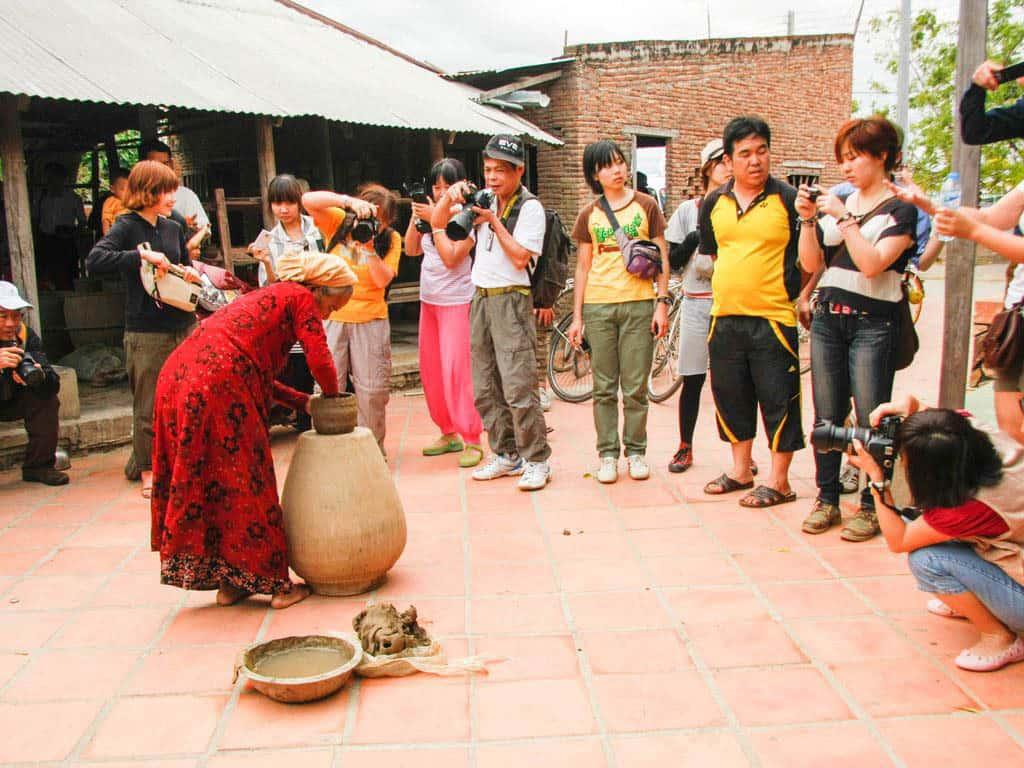 Designed with reddish brown tones , it looks simple, but the homestay is still fully equipped with amenities for visitors. Besides, the room rate helps you save a lot of money.
11

Hai Hanh Guesthouse

Hai Hanh Guesthouse is an ideal destination with facilities to meet all needs of tourists. Rooms are fully equipped such as: providing free wifi equipment, flat-screen TVs, refrigerators and wardrobes to give you the feeling of being in your own home.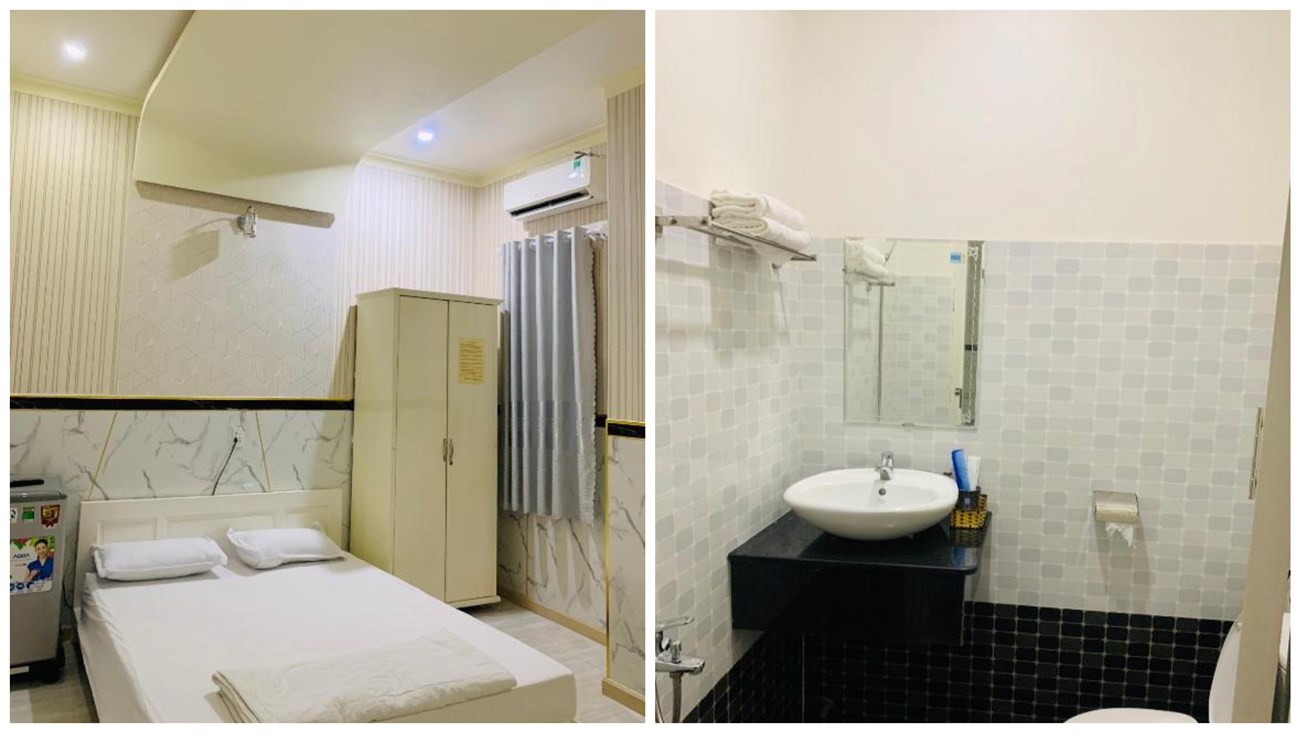 Close to Po Klong Garai Cham Temple Towers – a famous landmark in Phan Rang, Hai Hanh Guesthouse is a good choice for travelers. Be sure to enjoy nearby pubs like Cuban and Grill Restaurant!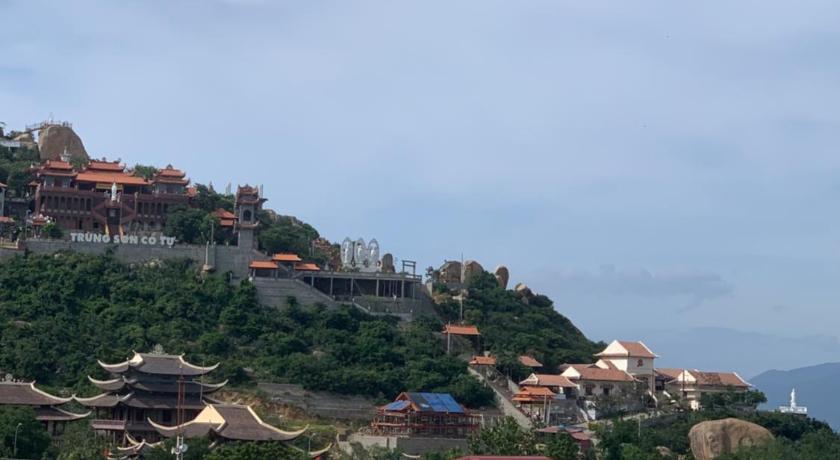 When you come here, you will not forget to take out your camera to capture the enchanting moments of the majestic and poetic natural scenery like in fairy tales.
12

Tanyoli . Mongolian Tent Camp

Closing Top homestay Phan Rang with "excellent" view is the ecstatically beautiful Mongolian Tanyoli tents that make the association virtual at first sight. Immense sand dunes, endless stretches of fields, Vietnam's "Mongolian" paradise with an exciting nomadic life experience.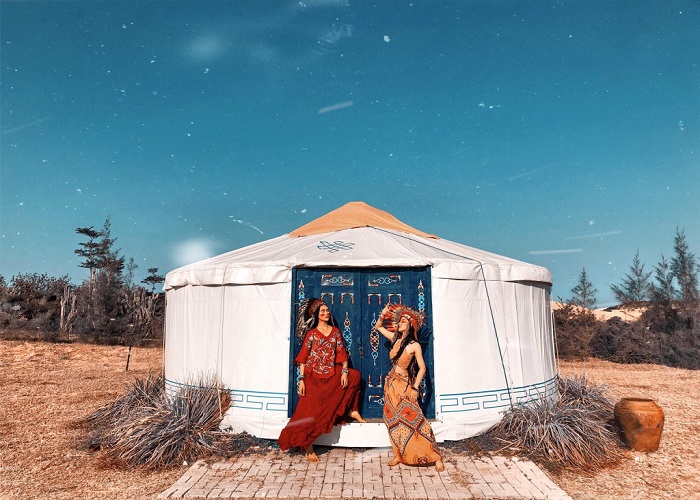 Let's return to Ninh Thuan to travel on the steppe and indulge in adventure sports games Tanyoli. The village of "Mongolia" wears a golden silk strip of fine sand and smells of the wind of a sub-desert.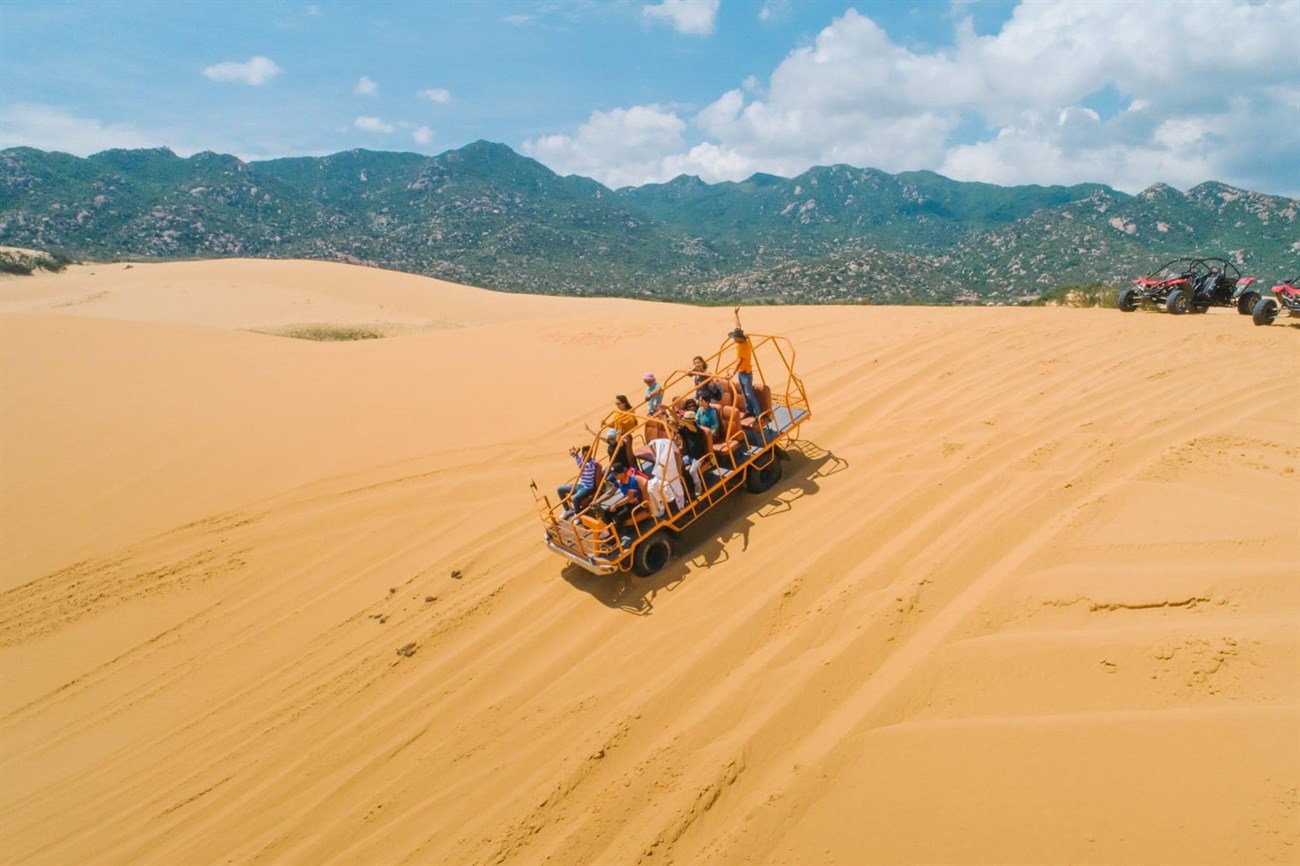 One has never seen such a beautiful Ninh Thuan because of the peaceful sunshine and wind of the central land, but also relived the enthusiastic youth days in Tanyoli. Now, you don't have to go far to experience the nomadic life in tents in the shape of an old farm.
Tanyoli is like a Tango music that brings people back to the miracles that nature bestows on the beautiful steppe land. What are you waiting for without coming here with your friends to create great works of art.
Check out Dien May XANH's business photography sticks with good prices for great travel experiences:
Here is the Top homestay Phan Rang with "excellent" view that gives birth to thousands of like photos, everyone, please refer and share!