1

Mona Homestay

The rooms of Mona Homestay are decorated in pastel colors, in which white and light pink are the two main colors. Not only that, the homestay is only 3 minutes walk from the beach, you can easily walk around the beach at sunset and dawn, making your mood comfortable when staying here.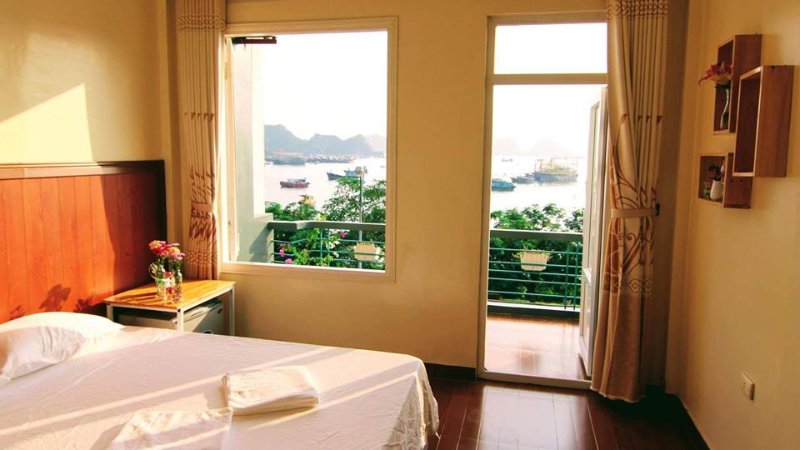 Classical, creative architecture with the bright style of the objects inside will let you immerse yourself in the space of many intertwined styles.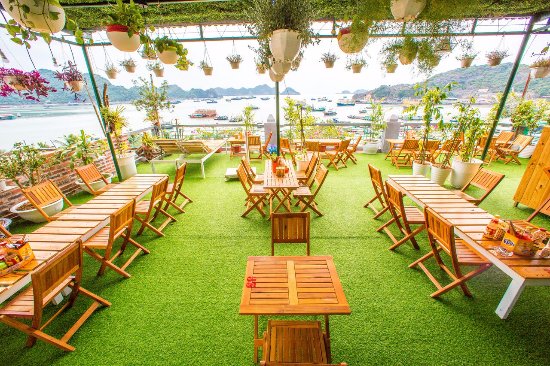 2

Green Valley Camp – Cat Ba

As a Glamping-style campsite in Ba Vi, Green Valley Camp is impressive because it is located in the middle of a small road of green cypress trees, offering many interesting camping experiences.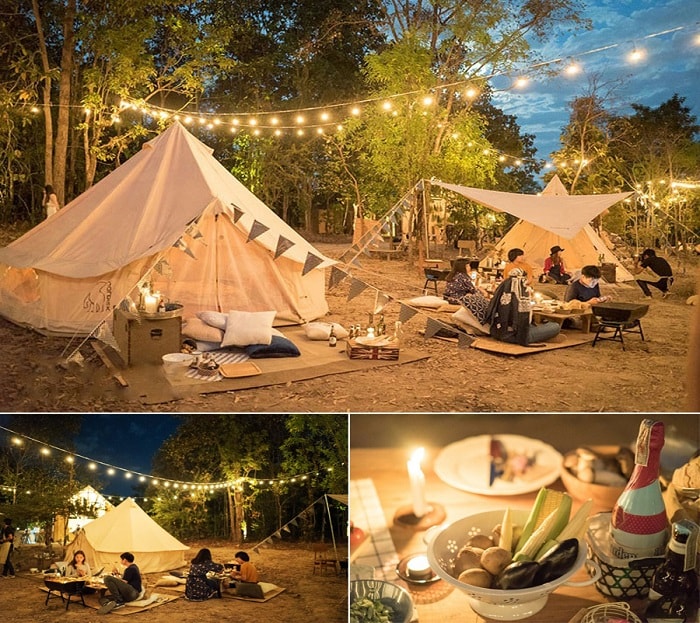 Each small tent is fully furnished with soft cushions, colorful brocade cushions, which will be one of the places where you can live virtual here. Besides, the pillow and blanket have a vintage vibe, promising to make your evening more romantic.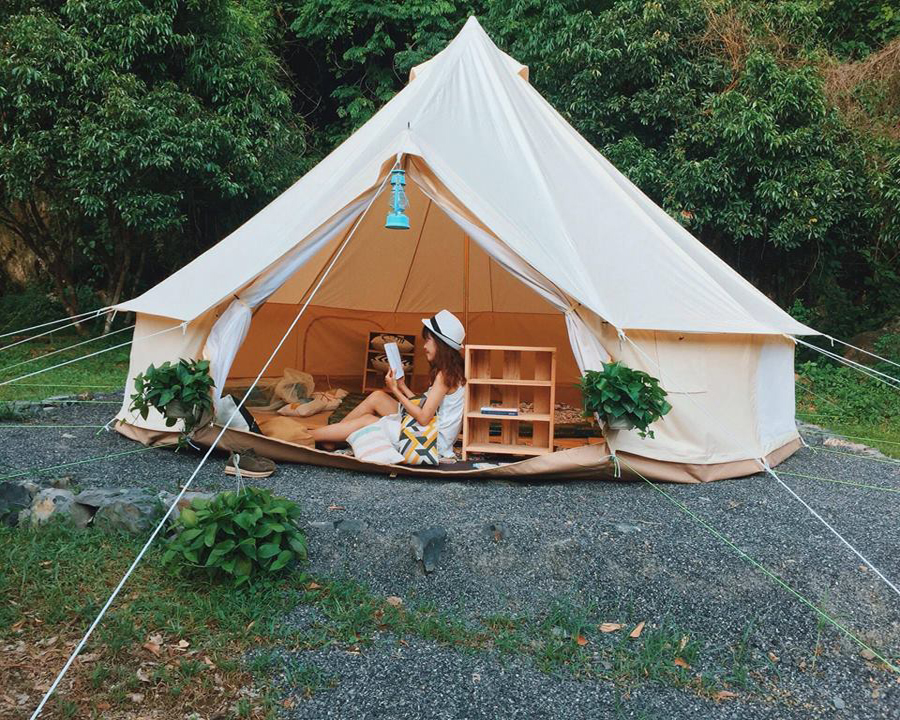 3

Cat Ba Santorini Homestay

Santorini Homestay is a name that is no stranger to those of you who have ever set foot in Cat Ba. This place is only 800m from the city center. And built in a modern style, with most of it in white color .
Although it is located near the sea, the menu here is very rich from European and Asian dishes to fresh seafood dishes. With a strong team of "chefs", this place will ensure you have spectacular and delicious parties.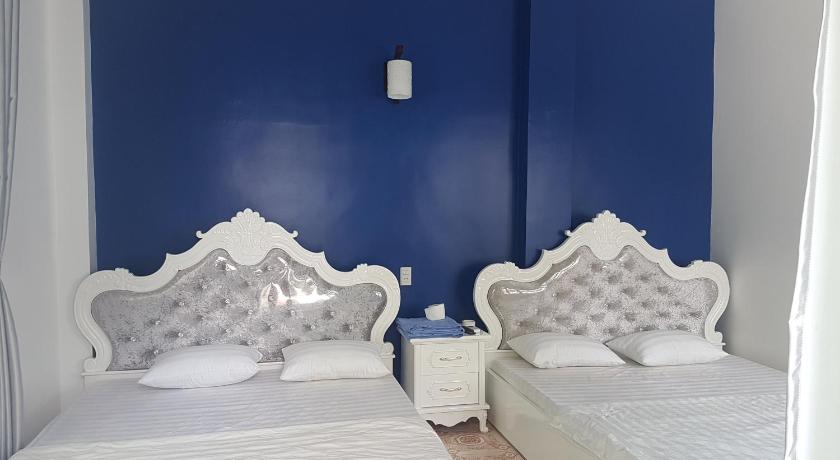 4

Pi's Homestay

A cute living space, carefully decorated to every small corner towards a relaxing life close to nature in Cat Ba.

From the moment you enter the gate, you can see two rows of potted plants hanging on both sides. The deeper you go, the more you will notice, the small corners also have trees. With the arrangement and planting of so many trees, it will give you an airy space and dispel fatigue when coming to this place.
With the design of the rooms, this place is not very prominent, mainly the bed frames and wardrobes are made entirely of wood, so the surrounding space is a bit cooler.
5

Cat Ba Mountain View

If you are looking for a small and beautiful homestay to escape from the hustle and bustle, you should not miss this place – Cat Ba Mountain View .

Designed with a classic but no less modern style, simple neutral colors bring a sense of relaxation to you while staying here.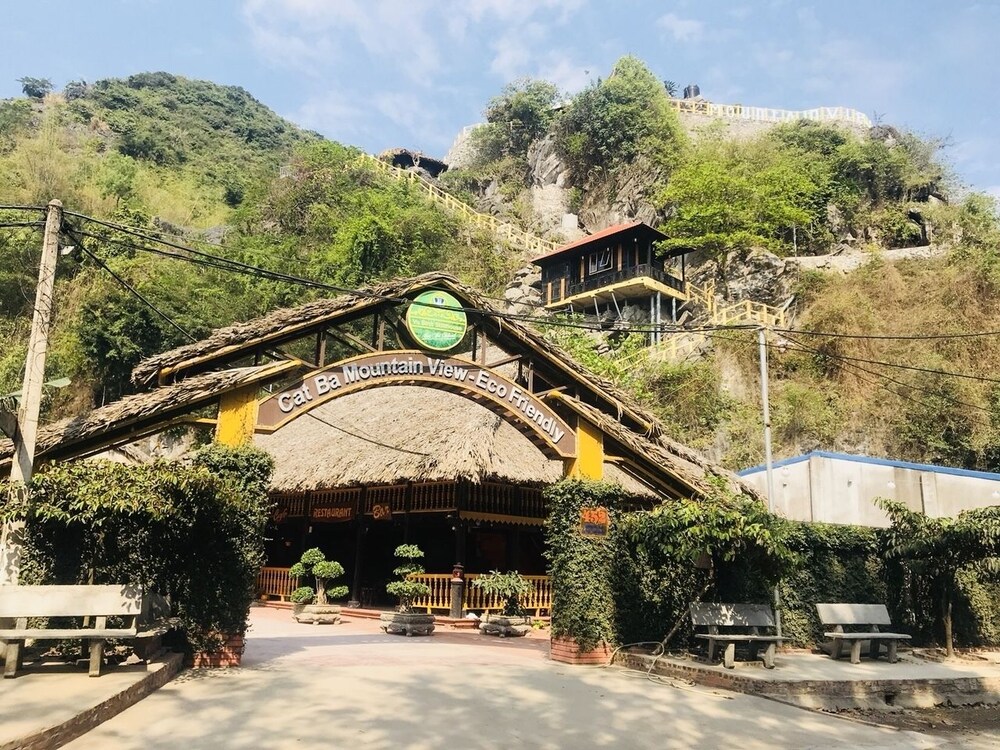 Along with the advantage of being close to the sea, you can watch the waves, catch the sunrise and sunset right in your room.
6

Lan homestay

The beautiful garden and balcony make visitors mistakenly think that they are lost in a fairy garden.

Surrounded by mountains and forests, the feeling of "inn" here is very cool and airy. But partly because of that, so mosquitoes and small insects are also quite a lot, so remember to be careful!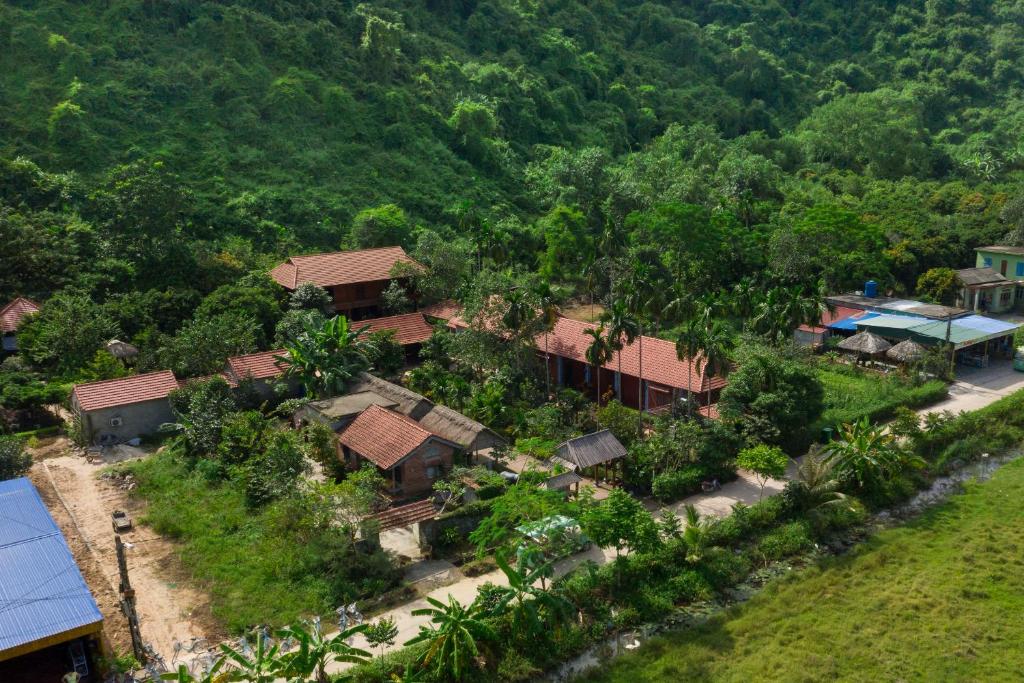 Although it is a simple cottage, the inside is very comfortable and clean. Besides, the homestay owner is also an extremely friendly and enthusiastic person, always creating the most natural comfort for visitors.
7

Cat Ba Sweet Potato Homestay

Possessing spacious and airy rooms, each room at Cat Ba Sweet Potato Homestay & Restaurant is fully equipped with amenities to meet your living needs, making you feel as comfortable as at home. mine.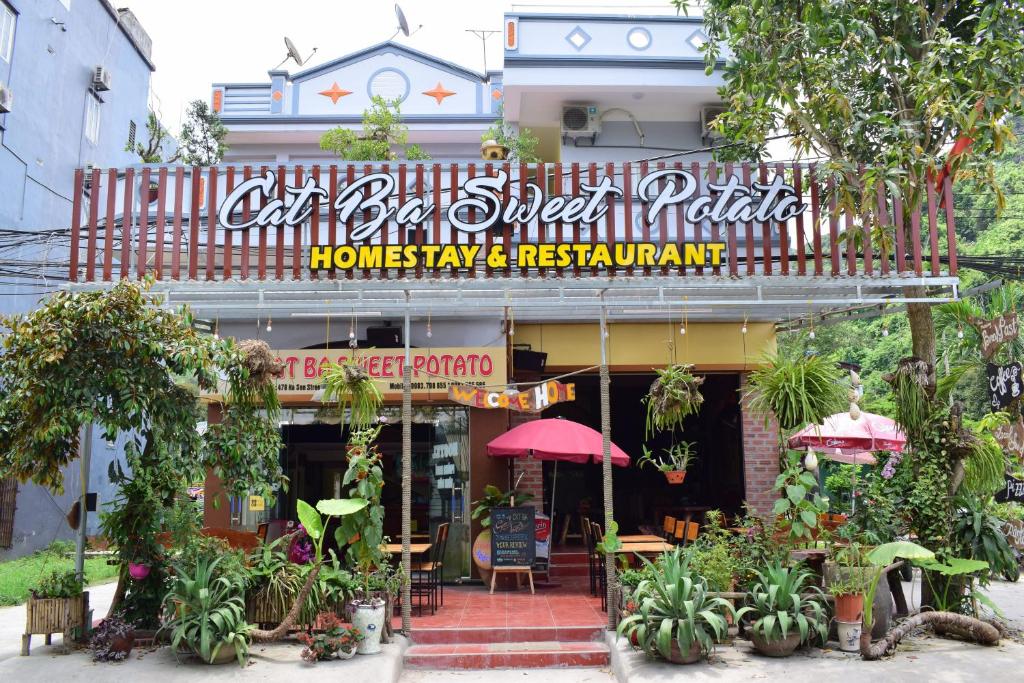 Many customers rate that when you stay at Cat Ba Sweet Potato Homestay & Restaurant for the first time, you will immediately feel loved and definitely want to come back and support again in the future. This is definitely a guarantee that you can give yourself a vacation here.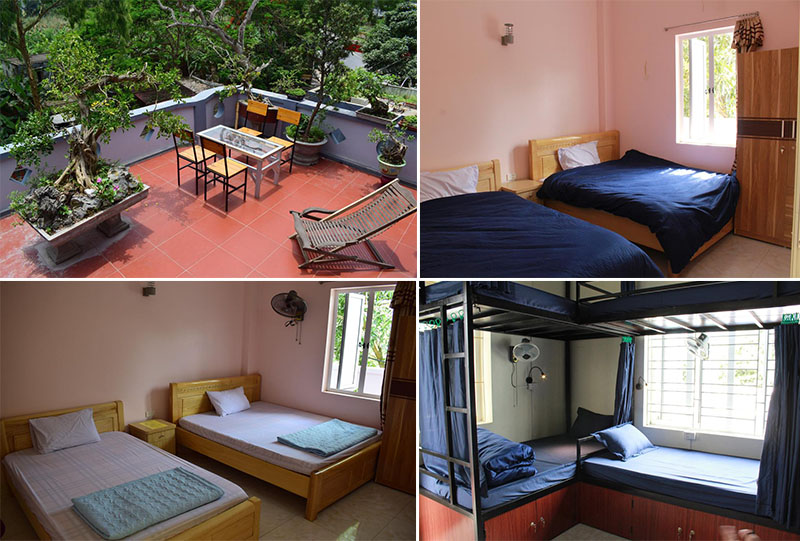 8

Little Cat Ba

Coming to Little Cat Ba Homestay , you can find yourself a room that you like. The whole homestay is surrounded by the green color of the trees, making the atmosphere here also much calmer.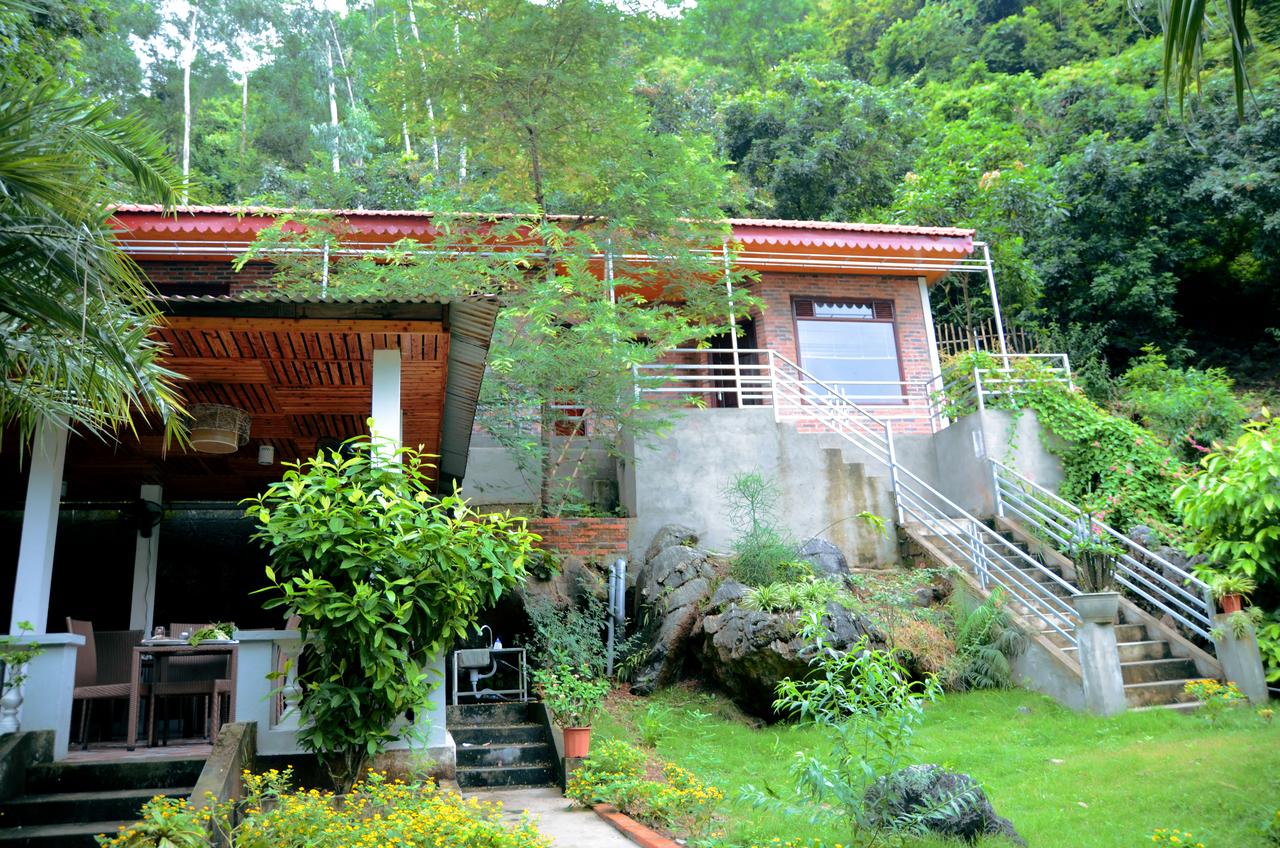 The campus is quite large and airy and you will be served Vietnamese dishes here. The dirt roads stretch, suitable for walking after eating and drinking. Or simply let your kids play.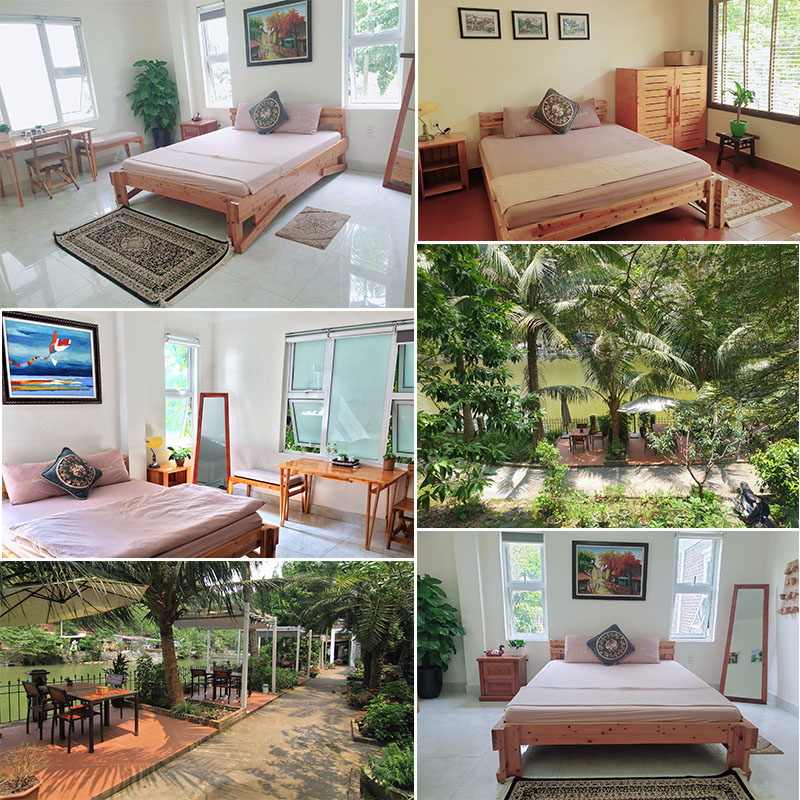 9

Dreamland Chihouse

About 5km from Hai Phong city center, it is considered a secret garden suitable for everyone and especially nature lovers. Dreamland Chihouse gives you many interesting impressions.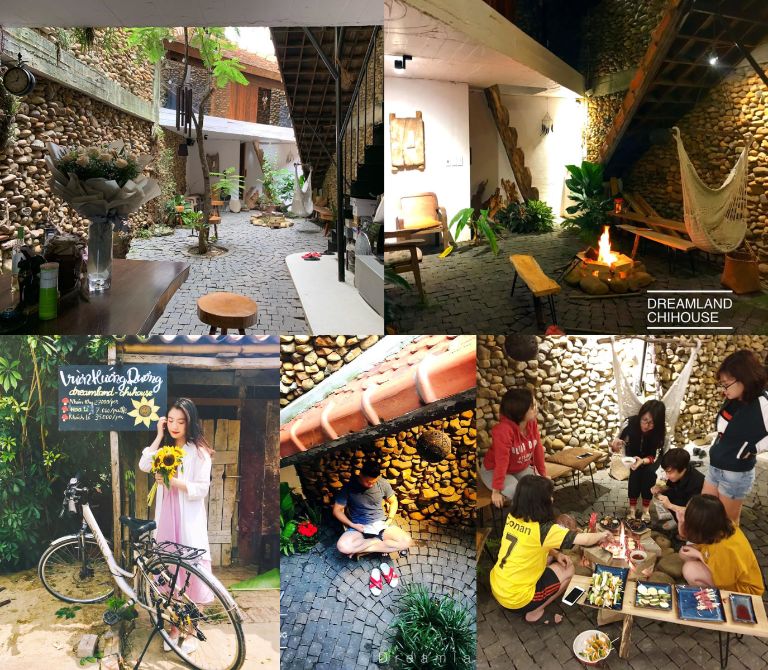 There are also spaces for you to enjoy music or read books. Besides, there are also yard corners for you to organize BBQ parties together.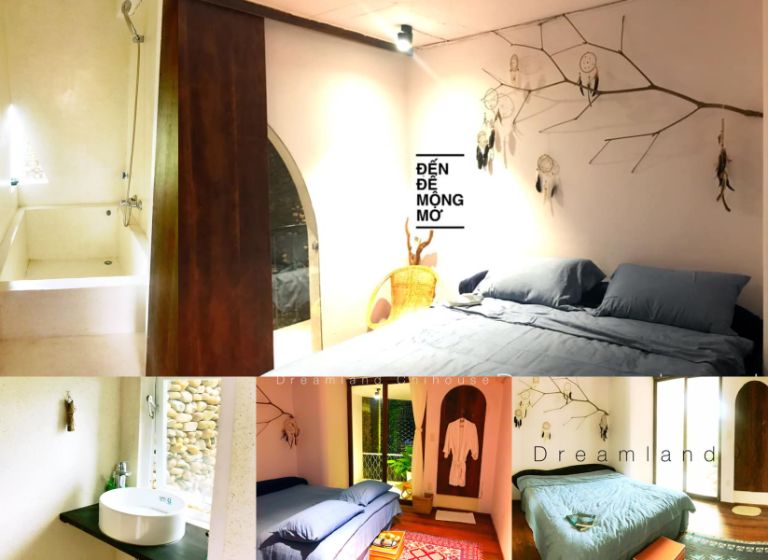 10

Lavista Homestay

Located in one of the main streets of Hai Phong, Lavista Homestay is one of the suggestions for you when coming to Hoa Phuong Do city. The interior design is quite luxurious and modern. In addition, the outside space is also extremely comfortable. You will be amazed when you come here.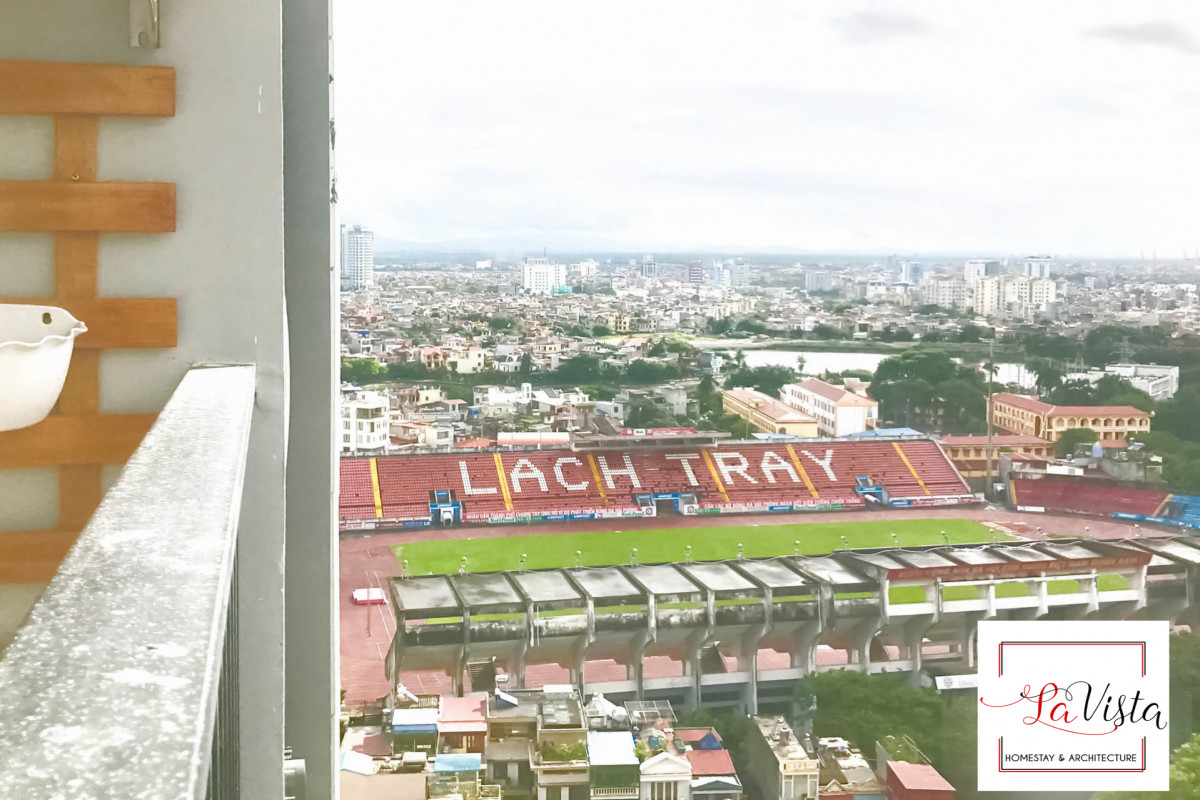 Spacious balcony suitable for chill moments with friends. Besides, it is also possible to have super cool photos together with the view of the city.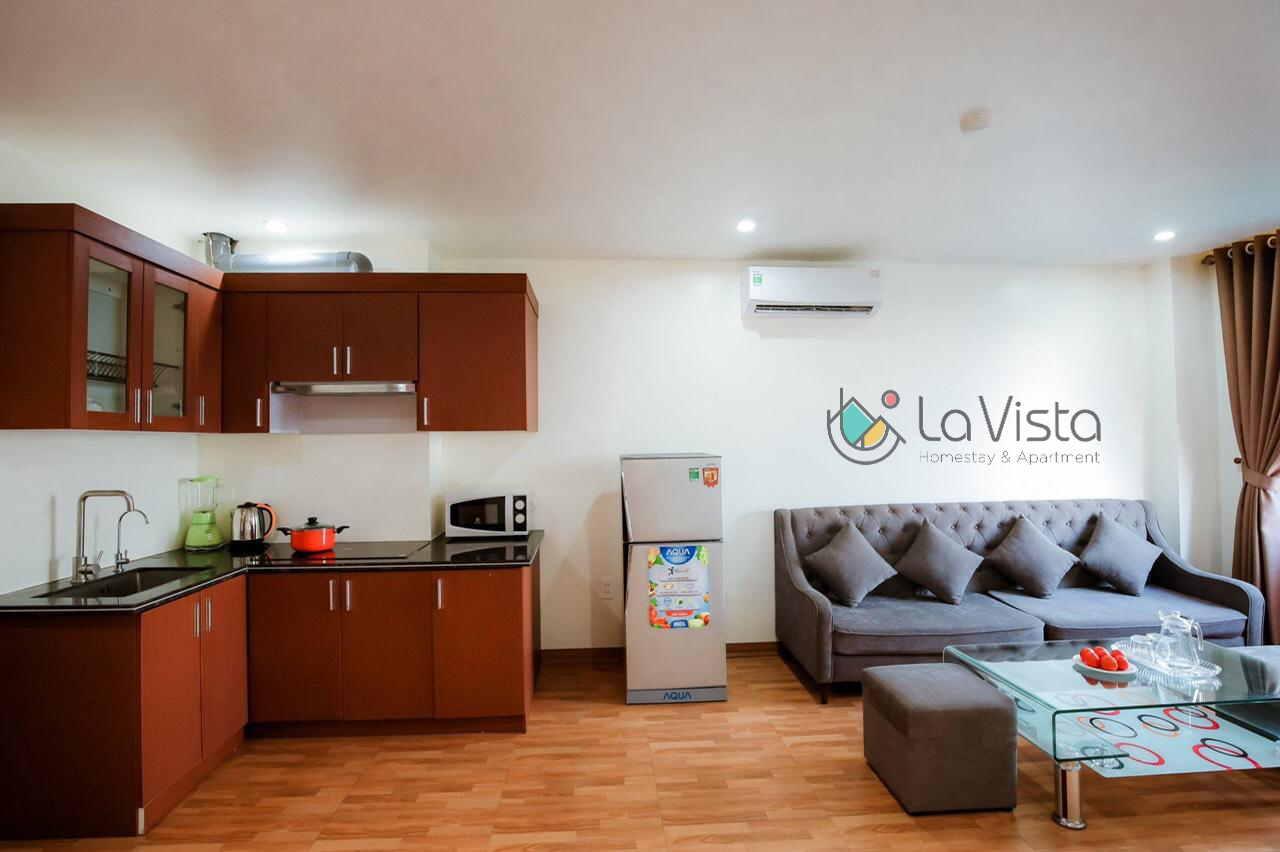 11

Kiara's Home

The classic and modern style of Kiara's Home brings a pleasant experience when you want to stop here. Nordic design, simple but not monotonous, bringing full facilities for guests to stay.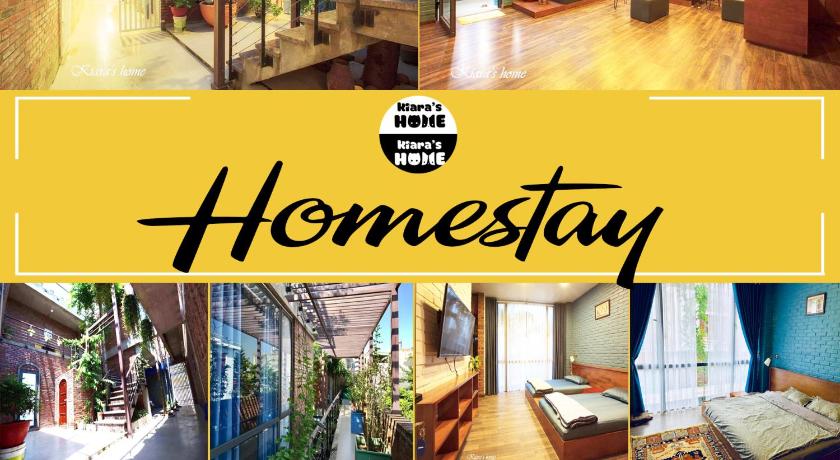 A space surrounded by walls of books. This is one of the places that will hold back young people who love to read! With all genres, but mainly novels.
The bedroom is spacious, with a large balcony overlooking the city. They understand the customer's psychology very well, so they have designed sun-blocking curtains for deep sleep, undisturbed by sunlight every morning.
12

LePont Bungalow Hostel

This unique haystack is a great stopover when you visit the Cat Ba paradise archipelago.

With the design of straw roofs on top, LePont Bungalow Hostel has created an extremely interesting impression for visitors. Bearing a strange name but still imbued with Vietnamese nature when the rooms are designed by the roof of the straw.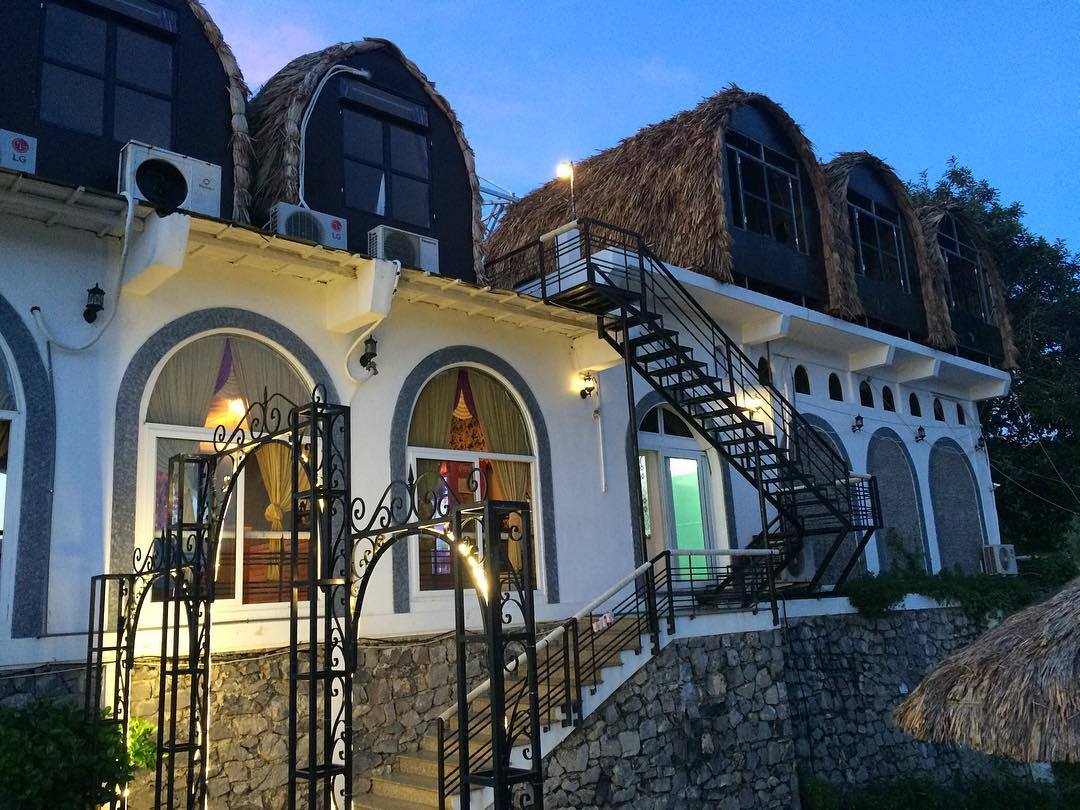 Some types of rooms will have a shared toilet area, but mostly still separate "straw nests". Besides, there are many other types of rooms for you to choose from when coming to this place.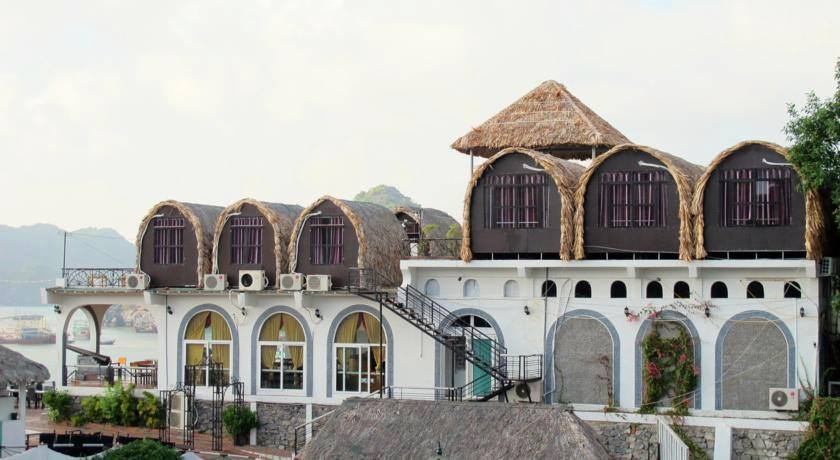 Such a favorable location overlooking the sea will be suitable for all your "virtual living" needs from that "so deep", the photos of dawn here will sometimes be a memorable memory when you come to this place. this place!
Please refer to some samples of suitcases being sold at Dien May XANH to make the right choice for your trip:
Dien May XANH has reviewed the top 12 homestay places in Hai Phong with "Super beautiful" sea view to take a selfie. How about you? Are you ready for your relaxing trip? Prepare well for your relaxing journey and choose one of your favorite homestays near Hai Phong to rest!