1

What is the right time to travel to Bac Lieu?

Bac Lieu is located in the monsoon area, so the weather here always has 2 distinct seasons: the rainy season (May to November) and the dry season (December to April). Unlike other provinces in the central coastal plain, Bac Lieu is less affected by storms and tropical depressions.

In addition, most of the attractions and tourism in Bac Lieu are relics, gardens, temples, pagodas,… so you can travel to Bac Lieu at any time of the year.

2 timelines you can consider when coming here to fully enjoy your trip are:

Lunar August: This is when the longan orchards are in the harvest season. You will be able to see, harvest and enjoy the sweet, fruit-laden bunches of longan.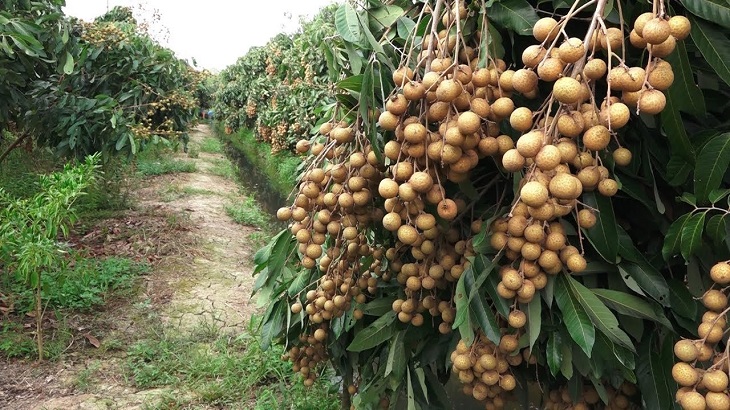 October in lunar calendar: This time in Bac Lieu will take place Ok Om Bok festival , one of the three biggest festivals of the year Khmer people. Not only can you witness important ceremonies, but you can also participate in traditional games such as boat racing, tug of war, bag jumping, etc. and use the features of this land of many cultures.
2

The most famous check-in locations in Bac Lieu for you to freely "live virtual"
Bac Lieu blower field
Bac Lieu wind power plant is the largest wind power project in our country today. The giant pinwheels are the first wind energy fields in the whole of Southeast Asia. A total of 62 towers and turbine towers were built on this continental shelf.
Xiem Can Temple
Xiem Can Pagoda has the Cambodian architecture of Angkor , so the motifs inside and outside the temple all show the Buddha's beliefs: a 5-headed snake, dome, walls, columns and stairs. The Khmer people believe that the compassion and compassion of the Buddha tamed this dangerous animal.
Tac Say Church
Tac Say Church is the resting place of the late Father Truong Buu Diep – he is a famous figure with nearly 30 years of praying at the church. The church has a strange and unique architecture consisting of 3 floors, the ground floor is a place for guests to rest, the 2nd and 3rd floors are the place to celebrate Mass.
Ancient longan garden
When the Chinese migrated in the early 19th century, they brought two varieties of longan, Subic and Tuhut , to grow in Bac Lieu. A longan tree planted by Mr. Truong Hung (who was the first to bring 2 varieties of longan to Vietnam), has now become an old longan tree that is so big that two people can't hug it.
Western house architectural complex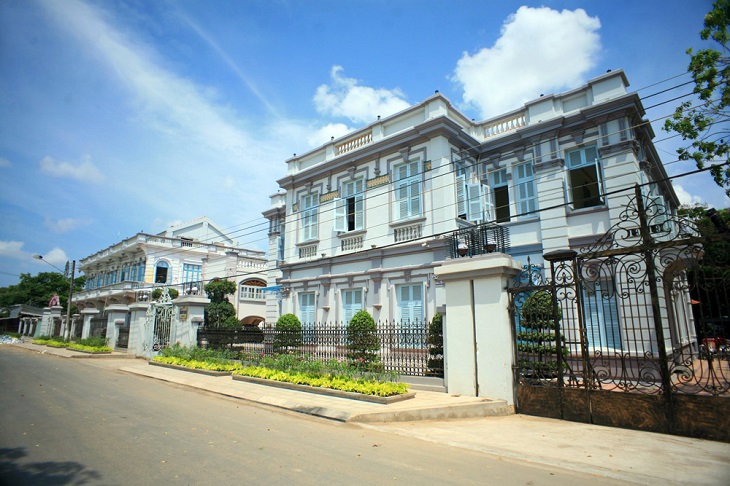 The Western architectural complex is a complex of 30 villas and villas built according to Western architecture. This place has buildings: administrative building, court, palace (provincial mandarin house), Son district house…
Vinh Hung Ancient Tower
The ancient tower is a tower architecture belonging to the Oc – Eo culture, the only one remaining in the Southwest. During the excavation, archaeologists also obtained a collection of artifacts dating from the fourth to thirteenth centuries AD , such as many stone statues, bronze, ceramic, precious stones….
Bac Lieu Bird Sanctuary
The bird garden is home to more than 181 species of birds , including species such as Giang lotus, small cork, etc., which are recorded in the Red Book. The park covers an area of 385 hectares , including 19 hectares of primeval forest, creating a rich flora and fauna ecosystem with high diversity.
Nha Mat tourist area
If Saigon has amusement parks such as Dam Sen and Suoi, Nha Mat Tourist Area is a famous entertainment destination of the Mekong Delta. This is a large-scale ecological, resort and entertainment area with an artificial beach area of more than 20 hectares along the coast of Bac Lieu.
Not only that, the destination is also associated with many other major festivals and events such as: the pilgrimage in the Quan Am Phat Dai area, the Miss Vietnam contests,…
3

Some notes when visiting tourist attractions in Bac Lieu

When choosing to travel to Bac Lieu, you can go in the 8th lunar month or the 10th lunar month, which are the two times when longan is harvested and major festivals take place here.

To move to Bac Lieu, you can use 2 means of transport : motorbike and bus. For those of you in the Central and Northern regions, you can take a plane to Tan Son Nhat airport and then take a bus to Bac Lieu.

Bus tickets from Saigon to Bac Lieu range from 160 – 170,000 VND/ticket (regular bus). For limousines, the fare is from 230 to 280,000 VND/ticket.

Please refer to some samples of suitcases currently available at Dien May XANH:

Through the above article, Dien May XANH hopes to bring you useful information in preparing for a complete trip to Bac Lieu!