Trang Bom recreational fishing area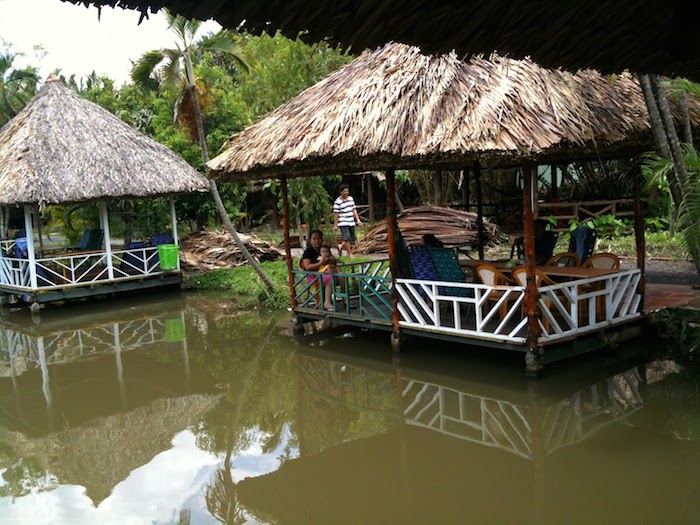 Location: About 45km from the center of Ho Chi Minh City in the direction of Tri An T-junction, Trang Bom district. There are many recreational fishing places such as: Vuon Tram, Ong Gia …
Are there any interesting:
Natural scenery, spacious and airy, you will have a house on stilts on the lake to both fish (the price is very cheap and the fishing time is very cheap), while enjoying extremely delicious dishes with rustic characteristics such as chicken. We grilled, grilled, fried fish of all kinds… especially at very cheap prices. Only from 60,000 VND / dish. This place is very suitable for groups of friends or family to relax and eat and rest because on holidays, this area is crowded, but each group has its own space and is quiet and cool.
Giang Dien Waterfall tourist area – Trang Bom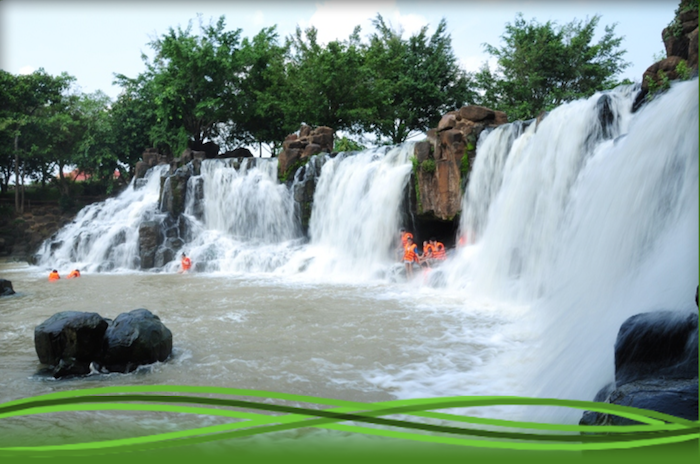 Location: No. 104/4 Hoa Binh Hamlet – Giang Dien Commune – Trang Bom District – Dong Nai Province.
From the center of Ho Chi Minh City, you can also go about 35km in the direction of Long Thanh – Dong Nai.
Are there any interesting:
Extremely spacious and airy, you can experience moments of relaxation watching the wild nature under the clear clouds on the hillside and the joy of discovering the wild features here. You can camp, take pictures without fear of crowding, swim in the waterfall and eat right in the heart of the green valley. The entrance ticket price is only 60,000 VND.
The BCR tourist area – District 9 – Ho Chi Minh City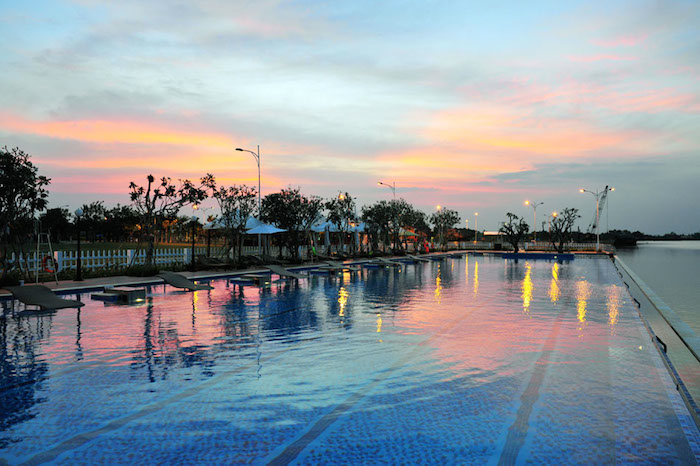 Location: Truong Thanh Residential Area, Tam Da Street, Truong Thanh Ward, District 9, HCMC
Are there any interesting:
The tourist area integrates entertainment, dining, and relaxation very nicely, close to the center of Ho Chi Minh City. This is a newly opened place, so the space is very airy, clean and luxurious. Coming to BCR, you can choose a hut restaurant to eat with your family, enjoy fishing, and next to an extremely large and beautiful swimming pool. As for young people, you can release stress with paintball games, fruit shooting games, participate in urban battles, rowing, soccer, tennis… In addition, the area also has its own campsite and system. luxury lounge. The entrance ticket price is only from 60,000 VND
Vinaracing Off-Road Racing At Suoi Tien Tourist Area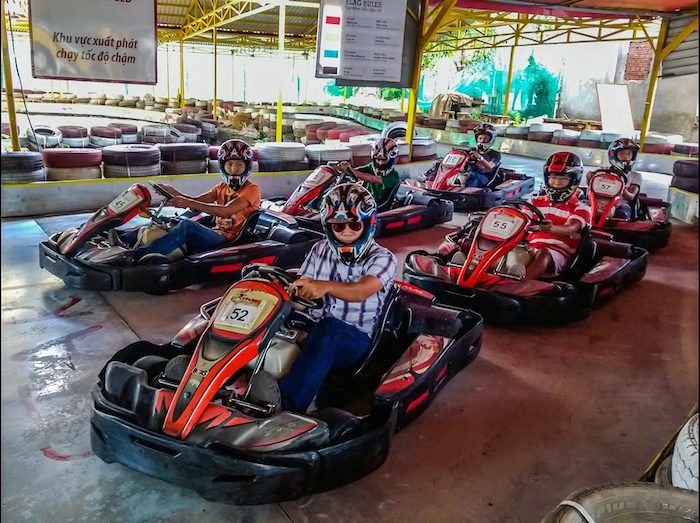 Location: 120, Hanoi Highway, Tan Phu Ward, District 9
Are there any interesting:
The first racing sport in Vietnam, for young people who like thrills and speed adventures. But before racing, you need to cover carefully, avoid bruises because of speed. In addition, this sport is also located in the Suoi Tien tourist area, so you can also participate in many other games and festivals. Ticket price is from 60,000 VND to 100,000 VND.
With a few small suggestions above, we hope that you, your family and friends will have a happy and comfortable vacation, and at an affordable price. If you know any other places, please let everyone know.