1

Using the Tune-Up Cleanup Utility

Of all the best third-party system cleaners and booster utilities for Windows 10, Iolo System Mechanic shows off the most impressive performance.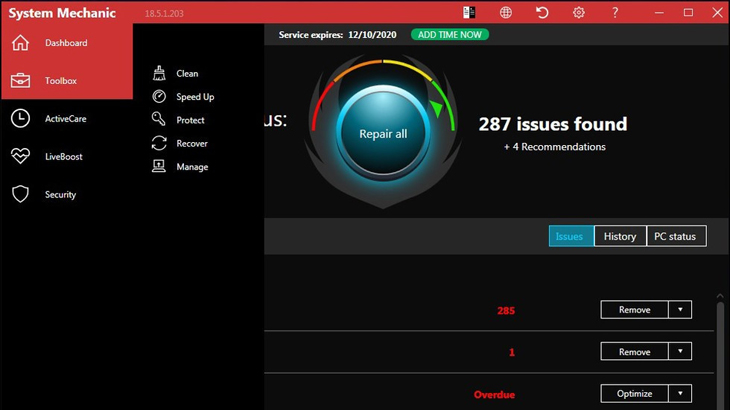 Besides this utility, users when downloading other cleaning utilities also need to find a reputable download source, to avoid malicious software that is accidentally downloaded and will damage the device.
2

Uninstall Crapware

Although improved compared to the past, some unnecessary pre-installed software by laptop manufacturers will affect the performance of your device.

To remove these unnecessary applications, simply right-click on any application tile in the Start bar and select uninstall ( Uninstall ) or type the program to be removed in the Cortana search box next to it.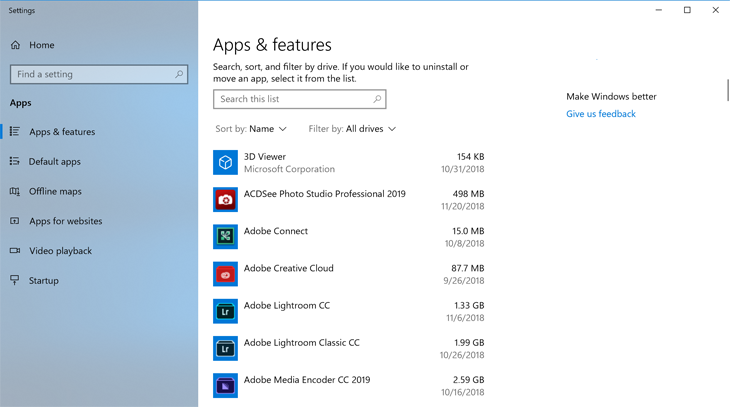 Besides, users can often find unnecessary applications by sorting the list of installed applications by the name of their PC manufacturer.
Another way to search is to sort by most recent apps to see if there are any programs you didn't know you had installed. In addition, based on the size of the application file, you can uninstall unnecessary applications to free up memory.
Once you've found the junk apps you don't want, just select them and click Uninstall to uninstall them.
On Windows 10 there are two types of apps, desktop apps, and Windows Store apps. To remove apps from the Windows Store, go to the store and search for apps in the ways above to remove unnecessary apps.
For desktop apps, go to Control Panel to uninstall them by searching for similar apps.
3

Speed up the boot process

Windows 10 (and Windows 8. x before it) gives you an easier way to limit what runs at startup from an updated Task Manager.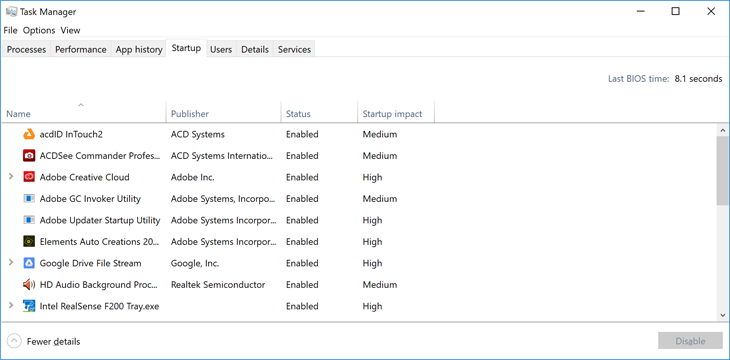 The easiest way to open the Task Manager is by pressing Ctrl-Shift-Esc. Switch to the Start tab and you'll see all the programs that load at Windows startup.
The Status column in this tab shows if the program is enabled to run at startup, you can right-click on any item to change the status.
4

Disk Cleanup

From the Start menu, type Disk Cleanup. This opens up the trusted Disk Cleanup utility that has been part of Windows for many generations of Windows operating systems.

Disk Cleanup finds unwanted things like temporary files, offline websites, and installation files on your PC and offers to delete them all at once.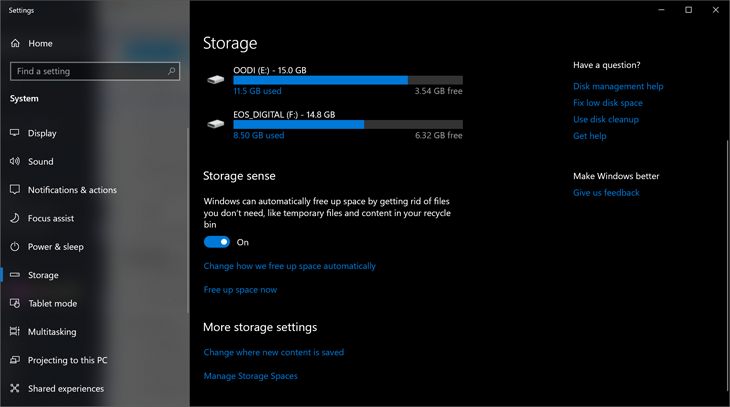 This will dramatically change the speed of your computer if your drive is almost full.
An even newer way to preserve memory usage is by enabling the Storage Sense option. This automatically frees up space by deleting temporary files and trash items.
5

Using an SSD

Not only is Windows booting faster, but loading and using applications like Adobe Photoshop is also much improved with the SSD. Windows Store apps can even be easily moved from the hard drive to the settings in the Settings' Apps and Features page.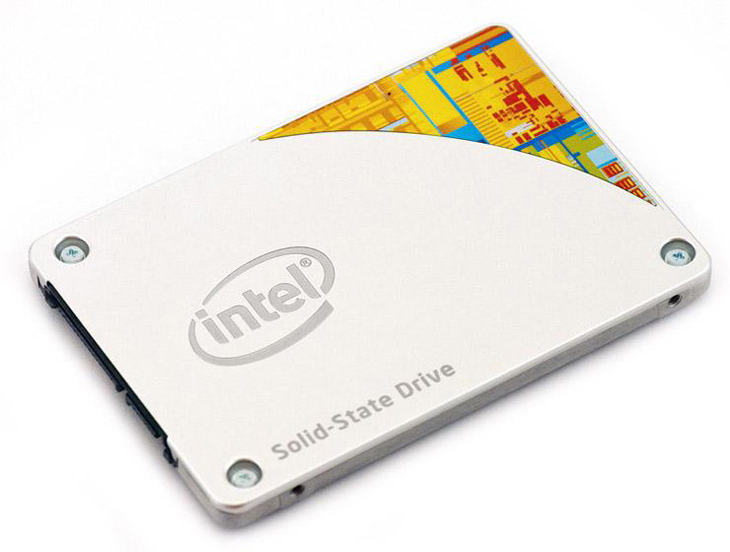 To speed up the system, it is recommended to replace your internal boot hard drive, and if you use a laptop, this may also be an option. But an external SSD with a USB 3.0 connection can also give you a speed boost in storage-intensive applications.
6

Check for viruses and spyware

You can run the built-in Windows Defender or a third-party app to do this. The top choice among malware cleaners is Malwarebytes Anti-Malware.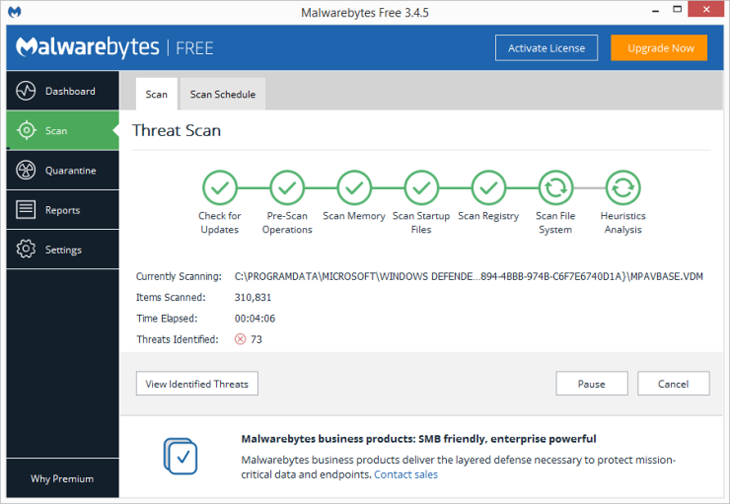 7

High-performance battery settings

This is not a good option if you want to save power, but it can speed up your computer very effectively. Go to Control Panel > System and Security > Power Options.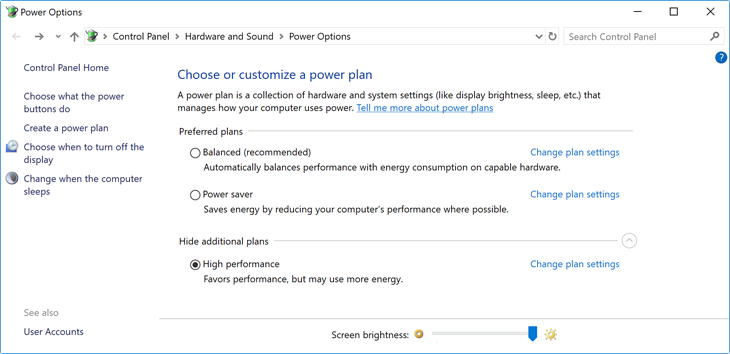 From here, click the drop-down arrow to the right to Show additional plans then select High Performance.
8

Using the troubleshooter

Open Control Panel and look for the problem. Run the troubleshooters in System and Security and it can find the root cause of your slowness.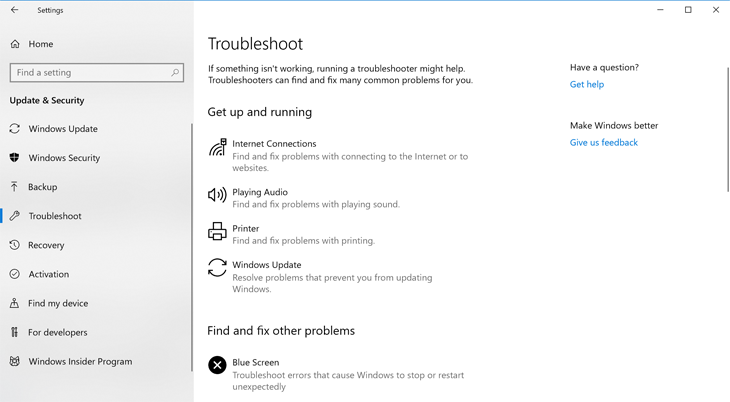 For best practice run through other troubleshooters, including Search and Indexing, Hardware and Devices, and Windows Store apps. Also, go to Panel's System and Security > select the Security and Maintenance page, click Maintenance, and click Start Maintenance for maintenance.
Usually, auto-maintenance happens on a scheduled basis, but if you're experiencing slow machine issues, this is a good idea to try.
9

Customize display quality

You can easily get display quality settings by entering appearance adjustments in Cortana.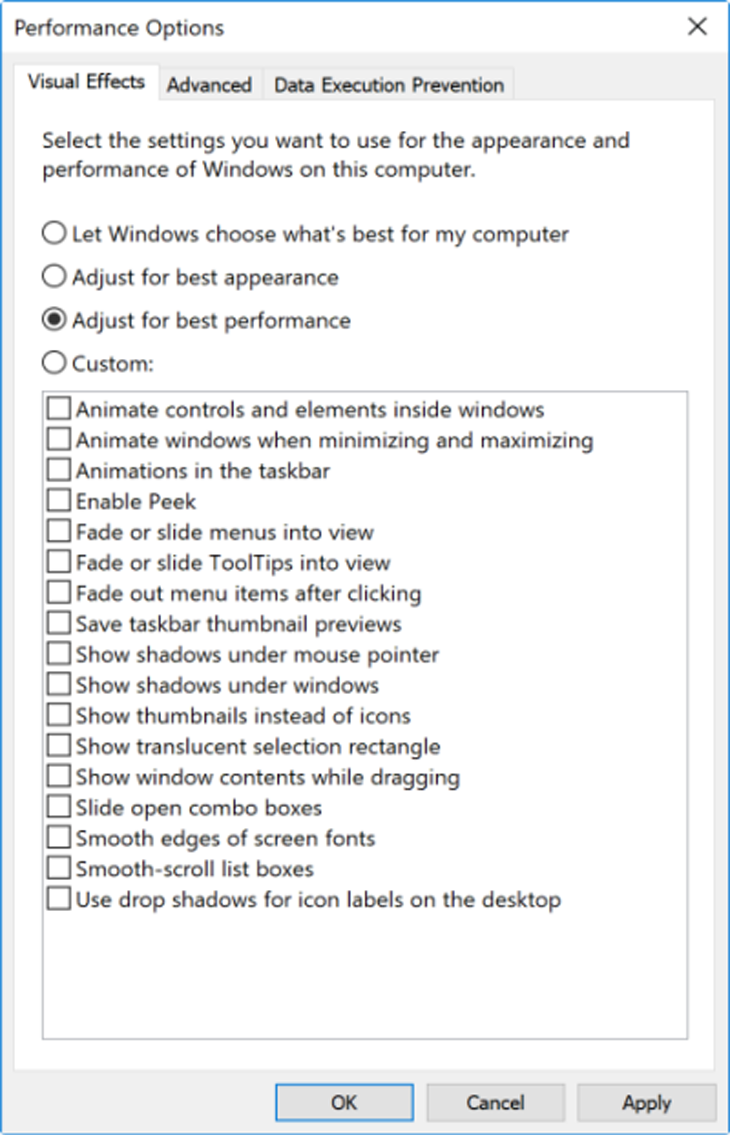 In the dialog box, you can use the radio button at the top to choose the best performance mode or auto-align it to your liking.
10

Turn off search indexing

With low-powered PCs, search indexing can "eat up" system resources.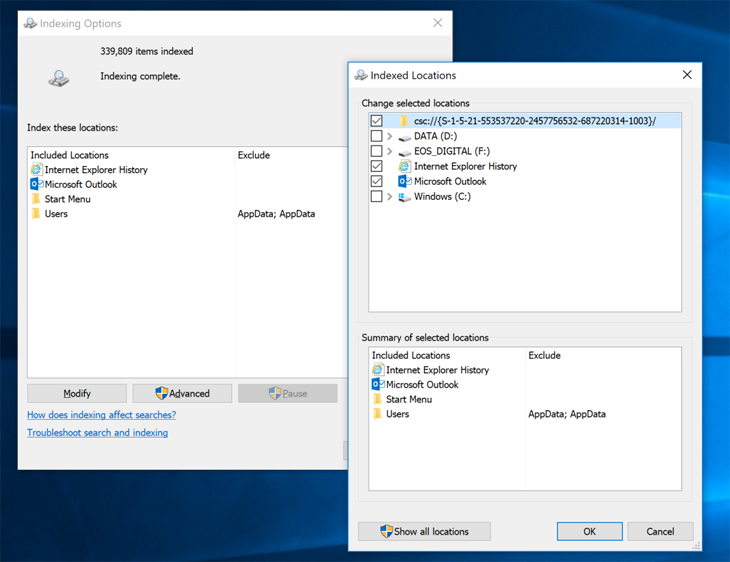 To disable indexing, open the Indexing Options Control Panel window (you can also just type the word " Index " into the search box in the Start bar and you'll see Indexing Options (the indexing option at the top of the list). results). Click Modify and uncheck the location or file type you don't want to be indexed.
Click Modify and uncheck the location or file type you don't want to be indexed.
If you want to leave the search indexed but find that it sometimes slows you down, you can stop its process when you need to speed up your computer. Right-click This Computer on the PC, and select Manager. Then double-click Services and Applications, and then select Services.
11

Upgrade RAM

Windows 10 manages memory more efficiently than previous versions of the operating system, but if your laptop has a low amount of RAM, performance will also be significantly affected. Therefore, upgrading RAM is a useful measure to significantly increase the laptop's working speed.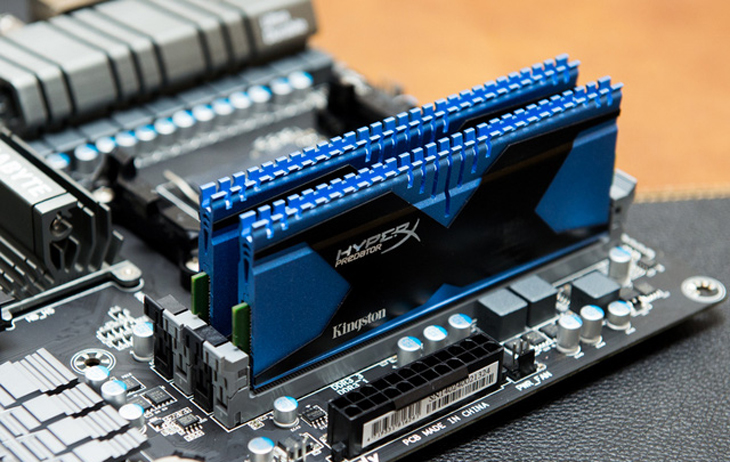 Besides, you can visit the websites of major RAM manufacturers like Crucial, Kingston, and Corsair, which all provide product finder tools that tell you exactly what type of RAM your PC uses.
Above is an article that shows you 11 great tips to help speed up your Windows laptop as fast as the wind. Hope the article provides useful information for you to use your PC more effectively!