Shake to fix
If you misspell or make mistakes when editing, just shake your iPhone and it will immediately ask you if you want to Undo or not.
Charge faster with airplane mode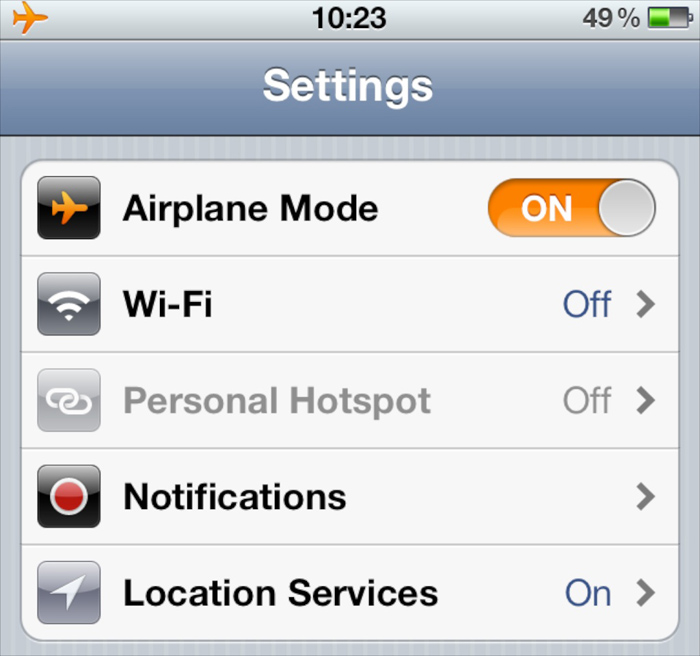 Switching to airplane mode will turn off wifi and 3G, 4G, reducing battery drain, allowing your device to be charged faster.
Automatically turn off music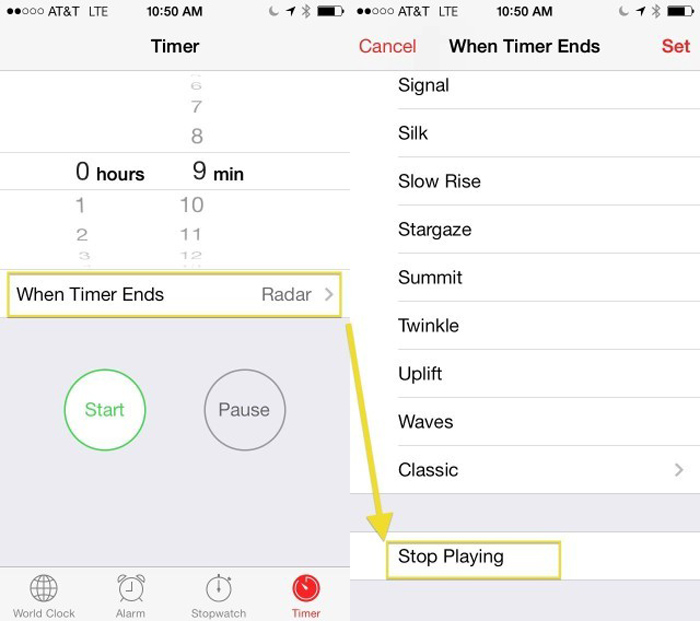 If you often fall asleep while listening to music, this tip is extremely useful. In the Timer app, select "When Timer Ends", scroll down and select "Stop Playing". The application will automatically turn off the music after the time you have set it.
Adjust rewind speed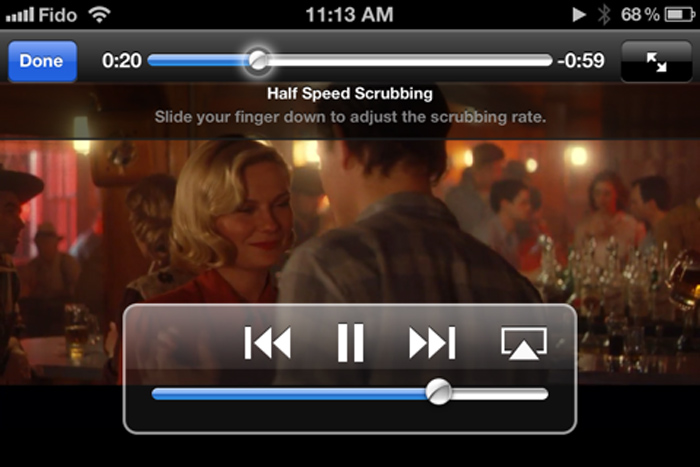 This tip is quite useful when you need to rewind a movie or music. The default speed when rewinding is quite fast, so sometimes it is difficult to find the part you are looking for. You can customize the rewind speed by holding the round dot on the slider, and then sliding your finger down to choose whether to slow it down by half or quarter. After selecting, pay attention not to lift your finger, but continue to drag left or right to rewind.
Take pictures with the sound button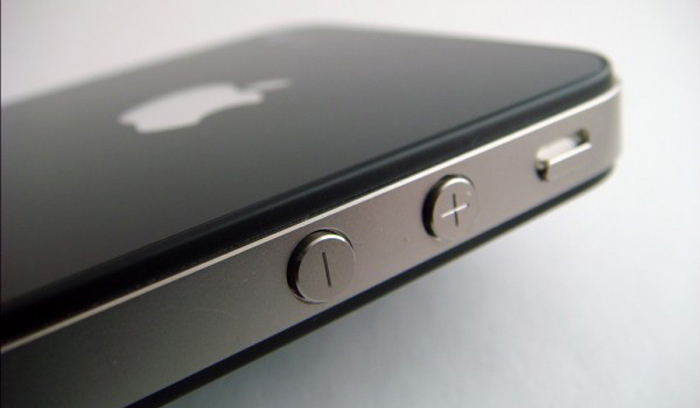 You can easily take a photo by pressing the volume up or down button on the side of the phone.
Mass photography
When you hold down the Capture button on the touch screen, the iPhone will automatically take a series of photos in quick succession. This feature is extremely useful if you are shooting a moving subject, after you are done you can review the entire image and choose the clearest one.
See when the message was sent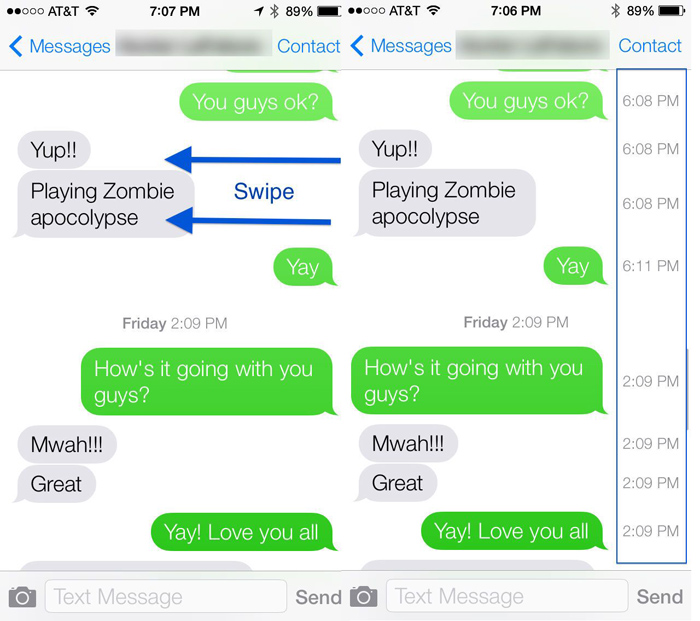 Drag the message dialog boxes to the left to show when the message was sent.
Use iPhone to measure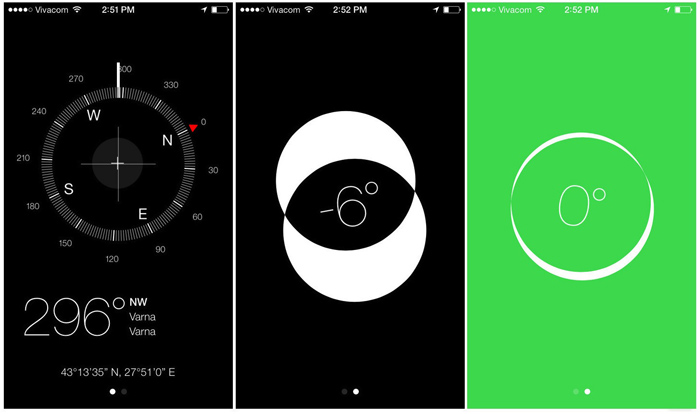 If you need to hang pictures and clocks neatly, just select the Compass application and then drag it to the left, change, the iPhone has become a very perfect measuring stick.
End sentences with Spacebar
When typing, select the spacebar twice and the iPhone will automatically end the sentence for you. That way you can type faster.
See the calendar more clearly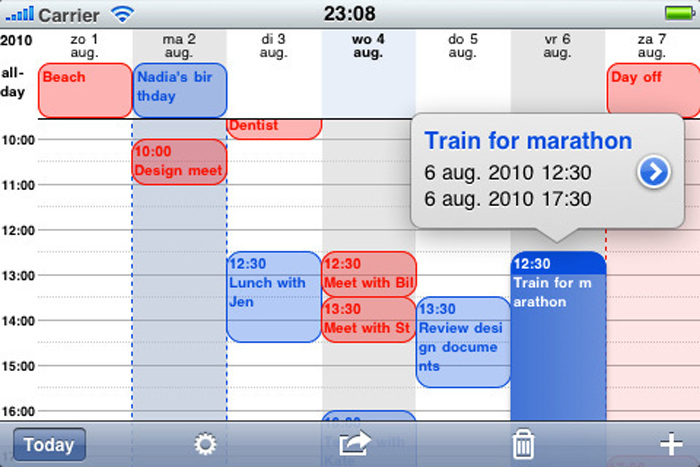 Autofocus and lighting lock when taking pictures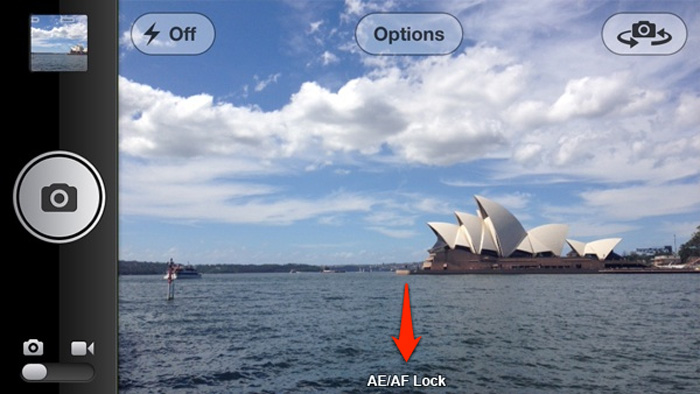 Is it annoying when taking pictures that the iPhone keeps automatically adjusting focus and brightness? To solve this, you just need to hold your finger on the screen until you see a yellow square blinking twice. A yellow icon with the word AE/AF Lock" on the screen indicates that autofocus and exposure are locked. The camera will no longer automatically adjust until you've taken the picture.
Add a web address quickly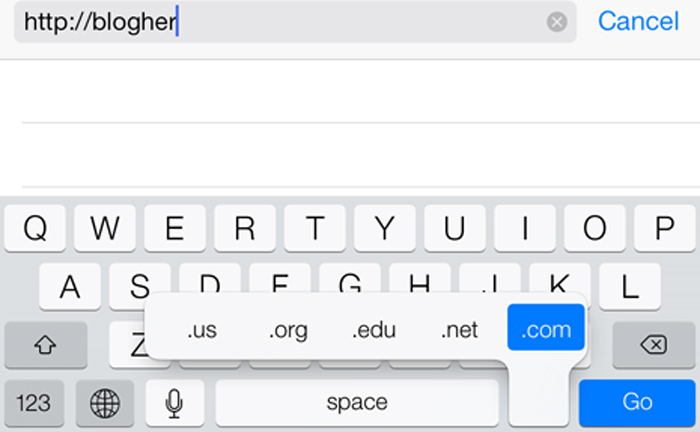 After typing the web address, just hold down and select the "." At the bottom of the keyboard, you'll have a whole list of common web suffixes (.com, .net, .edu.)
Quickly access draft emails
In the Mail app, hold down Compose at the bottom right of the screen and it will immediately take you to the draft email folder. Extremely convenient for those who have to work with email often.
Customize vibration mode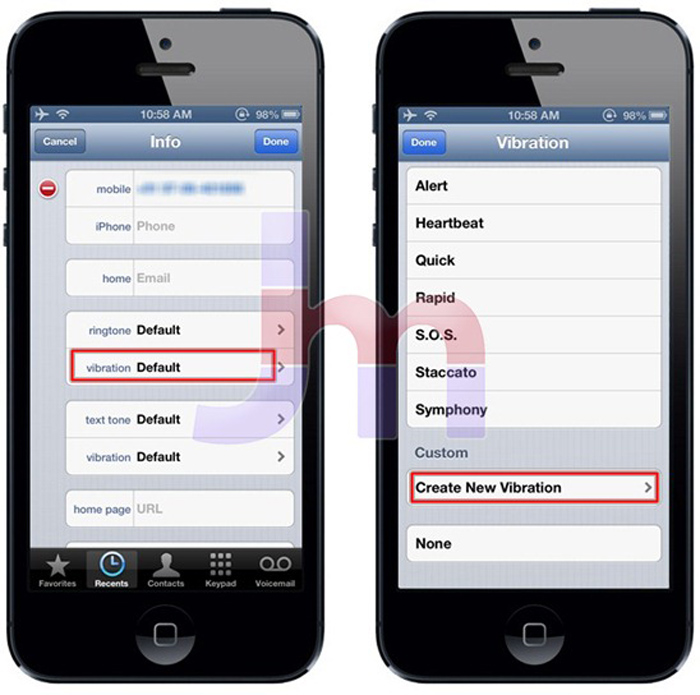 This tip helps you customize how your phone vibrates. Go to Settings > Sounds > Ringtone > Vibration > Create New Vibration. You can adjust different vibration patterns for each type of notification, and can also do the same in the contact list. This way, even if your phone is on vibrate, you can see who is calling and texting.
Shortcut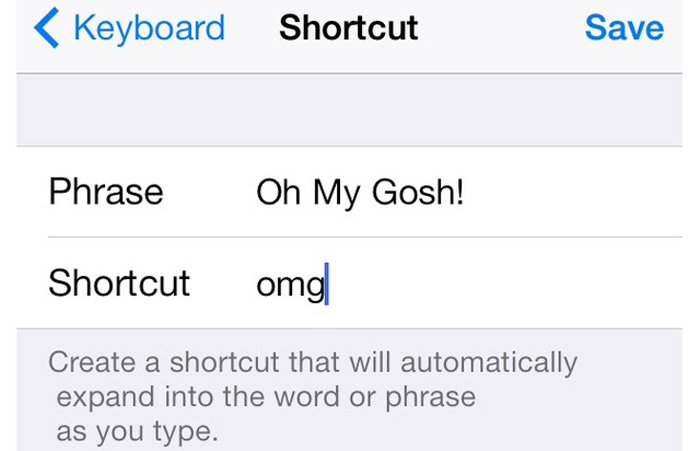 Similar to Auto Replace in Word, you can customize it so that frequently used abbreviations appear in full. For example, "ko" becomes "no" or "d" becomes "sugar". Go to Settings > General > Keyboard > Shortcuts > Add New Shortcut, and type in the abbreviation and the full word. From now on, every time you type that word, the whole phrase will appear.
Create a password with both letters and numbers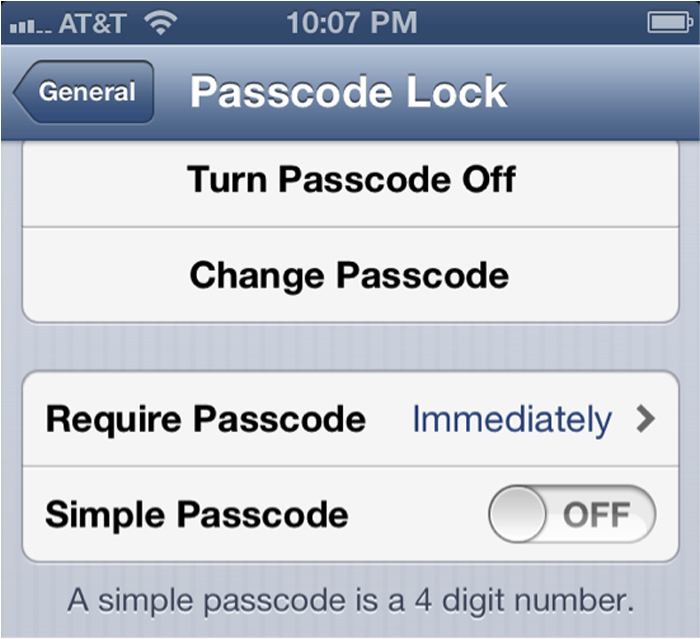 By default, iPhone allows you to use the number as the password to unlock the phone. You can reset it by going to Settings > General > Passcode Lock and then turning off "Simple Password". The phone will ask you to re-enter the passcode, but the full keyboard will appear, not just the numbers as before. From now on, this keyboard will appear every time you unlock it.
Adjust the light to glow when you have a phone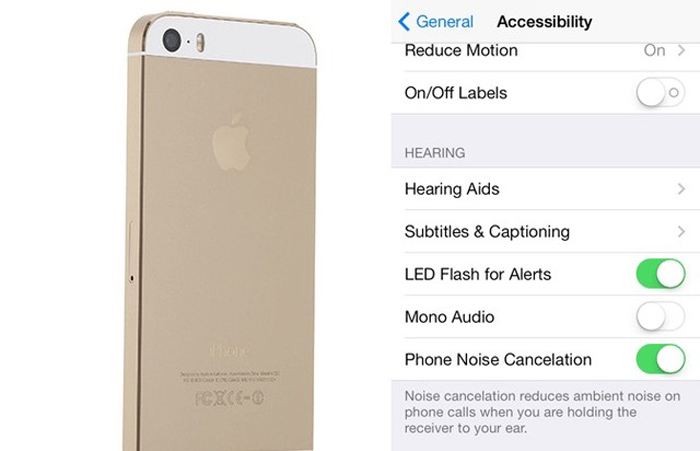 Instead of letting your phone vibrate or ring when you have a call or text message, you can set your iPhone to shine. Go to Settings > General > Accessibility, scroll down, and turn on "LED Flash for Alerts." Notice how bright it is!
make your life and work so much easier. Do you know any other iPhones? Please leave your comments in the comment section of us!