1

Using an MHL connection with

MHL is a connection standard that helps transmit images and sound from the device to an external monitor. To make an MHL connection, you must have an MHL-enabled phone and a TV with a . A regular HDMI port is also likely to be plugged in, but the possibility is very low.

The specific steps are as follows:

Step 1: Connect the smallest end of the MHL cable to the charging port of your phone.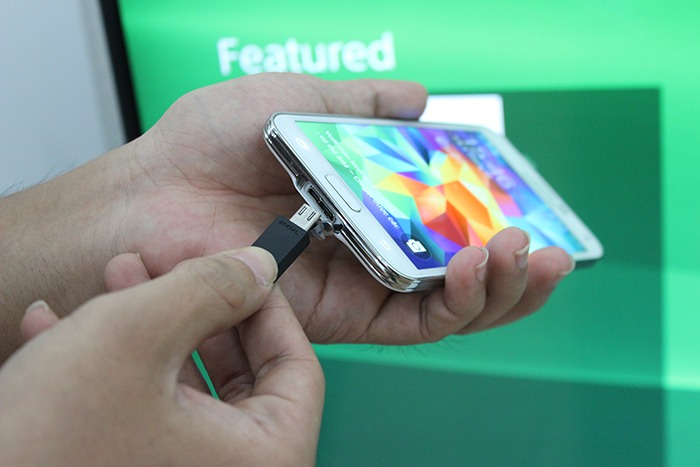 Step 2: Connect the HDMI end of the MHL cord to the TV's HDMI port, then connect the USB end to the TV's USB port.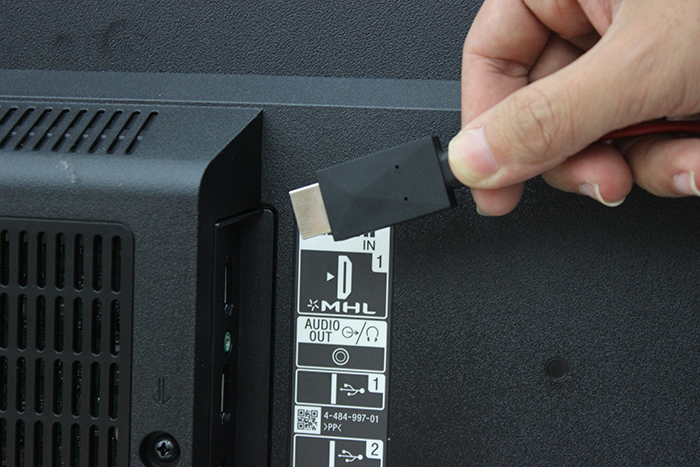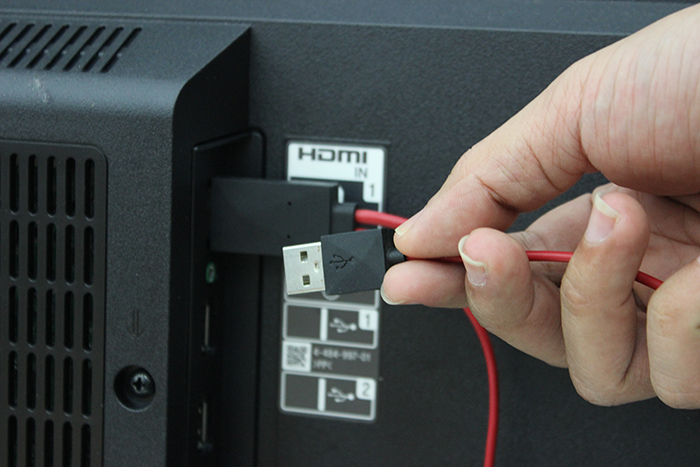 Step 3: Use the remote to press the TV's power button (this button may be called the INPUT, SOURCE button or the arrow icon, depending on the TV).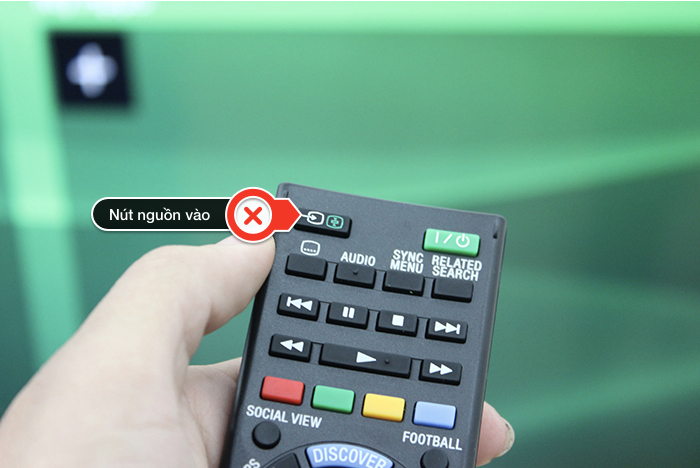 Step 4: Then select the HDMI/MHL signal.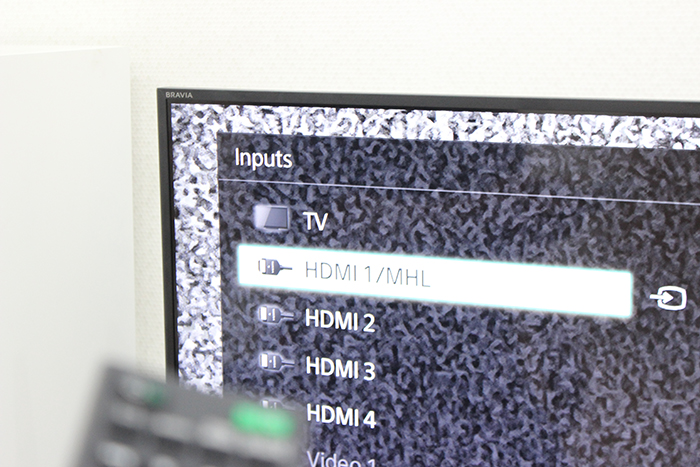 Step 5: Now all the content displayed on the phone will be projected on the large screen of the TV. You will easily watch movies, surf the web or play games on the big screen of the TV.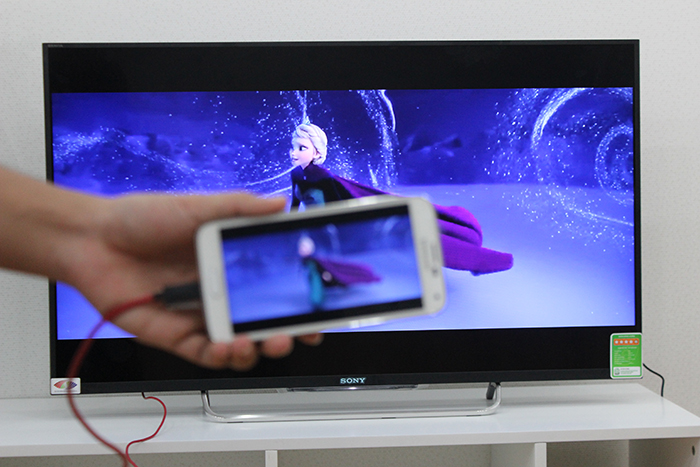 See more:
Note: The best supported MHL cable is with the HDMI (MHL) port on the TV. If your TV only has a regular HDMI port, it may also be able to connect, but the ability to support it is not high.
2

Mirror phone screen to TV via Miracast (Screen Mirroring) with Android phone or Windows Phone

Today, most Smart TVs and some Internet TVs have . This feature can be named , Mirroring, Screen Share, Mirroring images…. However, in essence, they are all activities of projecting the phone screen on the TV.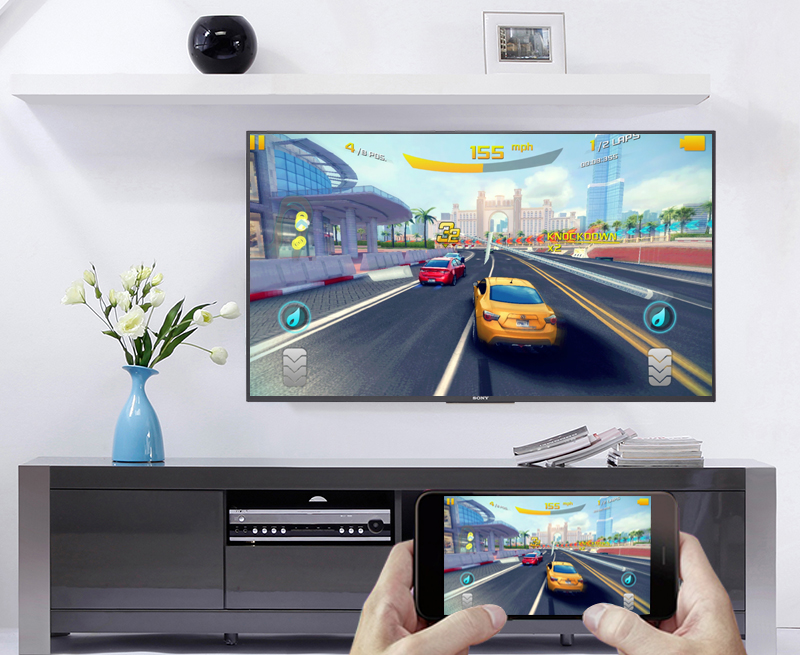 How to use this feature:
Step 1: Enable image mirroring/ Miracast, Screen Mirroring… on TV.
Step 2: Enable this feature on the phone. (On phones, this feature, if available, will be located in the settings, depending on the brand, it is named screen mirroring, mirroring, mirroring my screen, Screen Mirroring….).
Step 3: The phone detects and connects to the TV, then the phone screen will be projected on the TV.
See more:
3

For Sony TVs, you can use Photo Share or Google Cast

All current and current models feature . With this feature, you can share images from your phone to your TV easily (up to 10 phones can be connected at a time).

Meanwhile, is a special feature integrated on Sony Android TV, allowing you to project YouTube and applications that support this feature on TV.
4

Project YouTube screen from phone to TV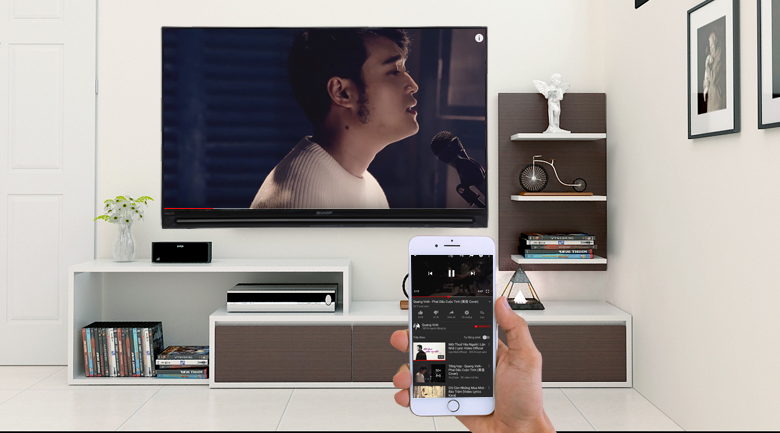 See more:
5

DLNA can be used on Android phones

is a fairly common form of wireless connection on phones, televisions, laptops… This connection standard uses wifi networks, no need for cables, very compact and convenient.

See more: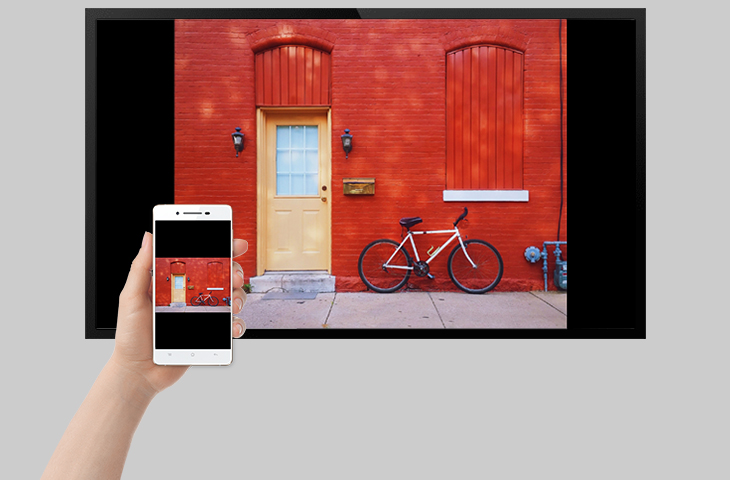 6

Use the app developed by the company (available on Android phones and iPhones)

Currently, companies develop applications to control TV by phone very well with additional features that allow transferring pictures, music, and movies from the phone to the TV. Specifically:

– : .

– : .

– : .

– : .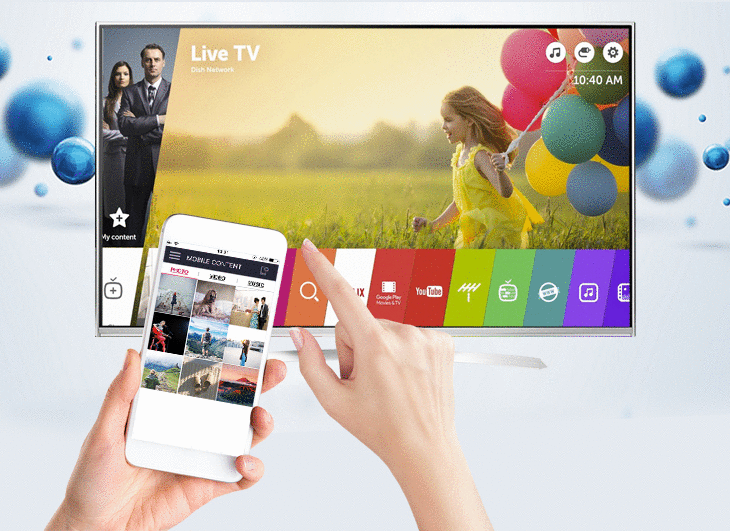 7

Using Air Play, using with iPhone

AirPlay is a wireless transmission method developed by Apple, used to connect iPhone, iPad to TV via wifi without using cables (Similar to Miracast often used on Android phones).

To connect iPhone to TV via AirPlay, you need a device called Apple TV.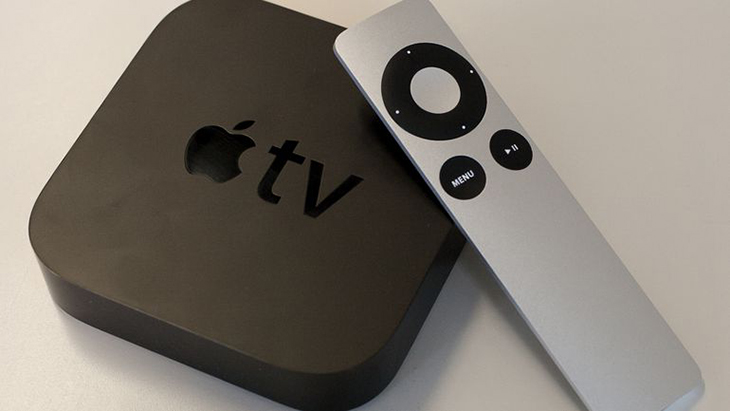 To connect, please refer to:
8

Use HDMI, VGA or AV ports to transfer pictures from iPhone to TV

For iPhone, you can't connect to the phone via MHL cable like Android, instead you need to prepare some kind of transfer cable and then connect it to the TV.

See more: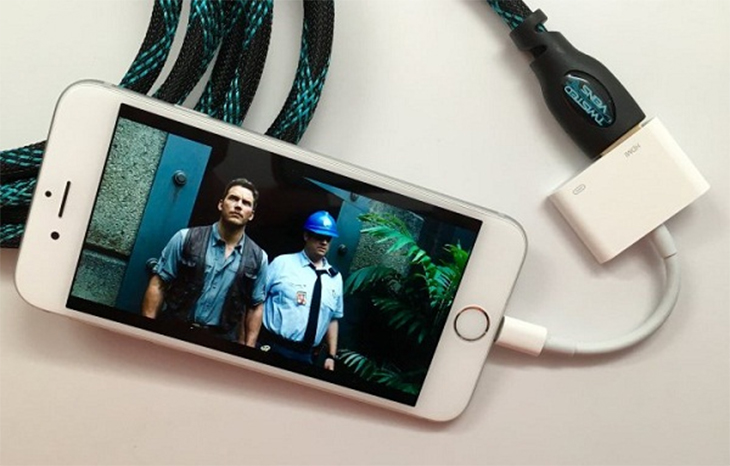 Hopefully, with the above instructions of Dien May XANH, you will easily transfer images from your phone to your TV. If you have any questions, please leave a comment below or contact Dien May XANH's free technical support hotline on 1800.1764 (7:30 – 22:00) for answers.