On the device , users can add emoticons to the conversation on any messaging application such as messenger on Facebook or Zalo. The following article will show you two ways to activate these icons.
1

Enable the icon keyboard

Step 1: First we will choose to go to Settings —> General settings
Step 2: Select on Keyboard —> Keyboard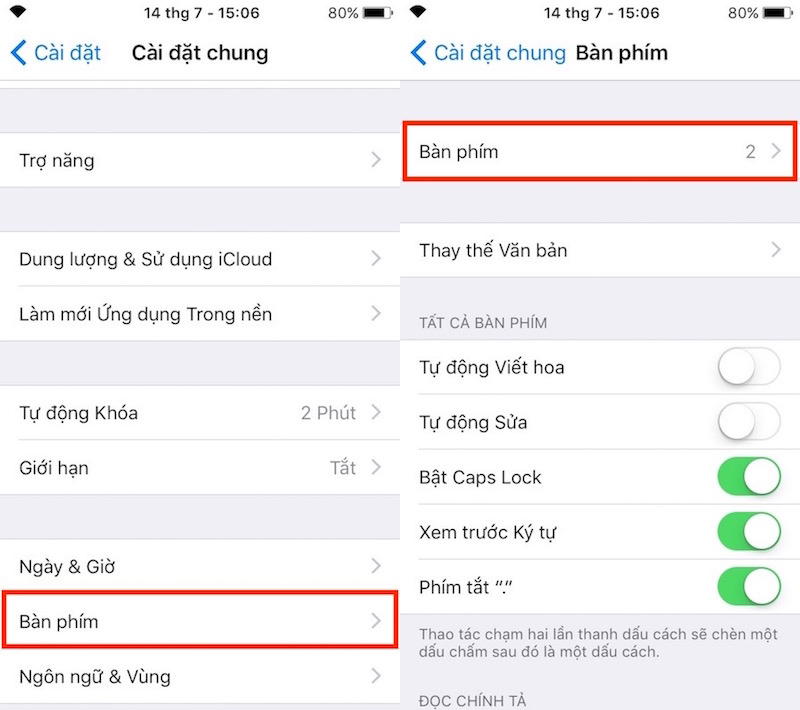 Step 3: Select Add new keyboard —> Icon
Step 4: Select the sphere icon in the lower left corner. Click here to display the keyboard icon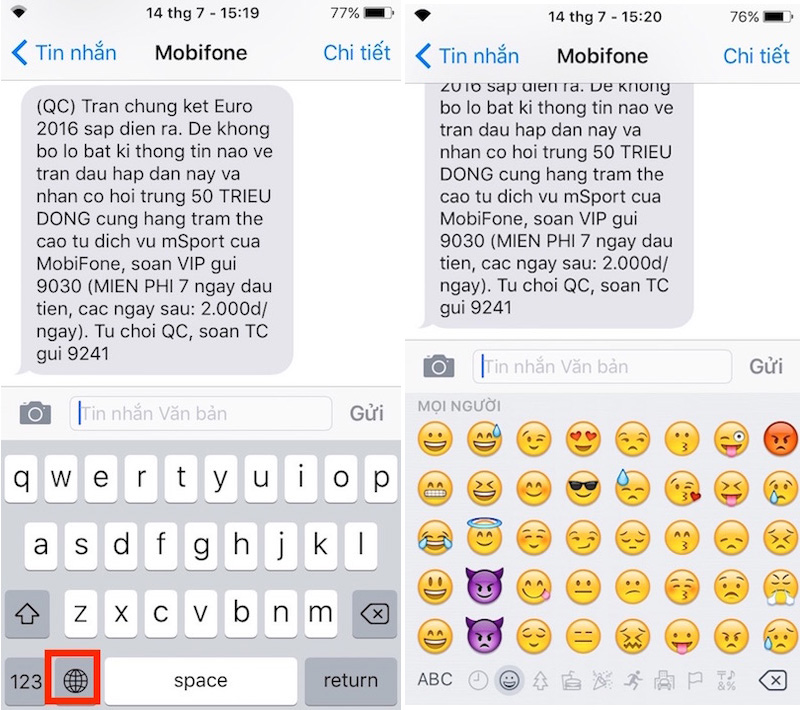 2

Quickly type emojis with keyboard shortcuts

This way will support fast typing by clicking on the shortcut like how to quickly type the icon on yahoo messenger or the icon ":v" and ":3" on facebook

Step 1: We will go back to the same steps as above, settings —> general settings —> keyboard.

Step 2: Select the text replacement —> select the "+" sign

Step 3: You will select the shortcut as the key to be entered, the phrase will be the image to be replaced after you enter the shortcut. Then select Save in the upper right corner to finish.
For example, as below, I want to enter "=))" to show a smiley face, I will enter the shortcut as "=))" and the phrase will be a smiley emoticon. If you don't like the smiley face, you can replace it with another icon as you like.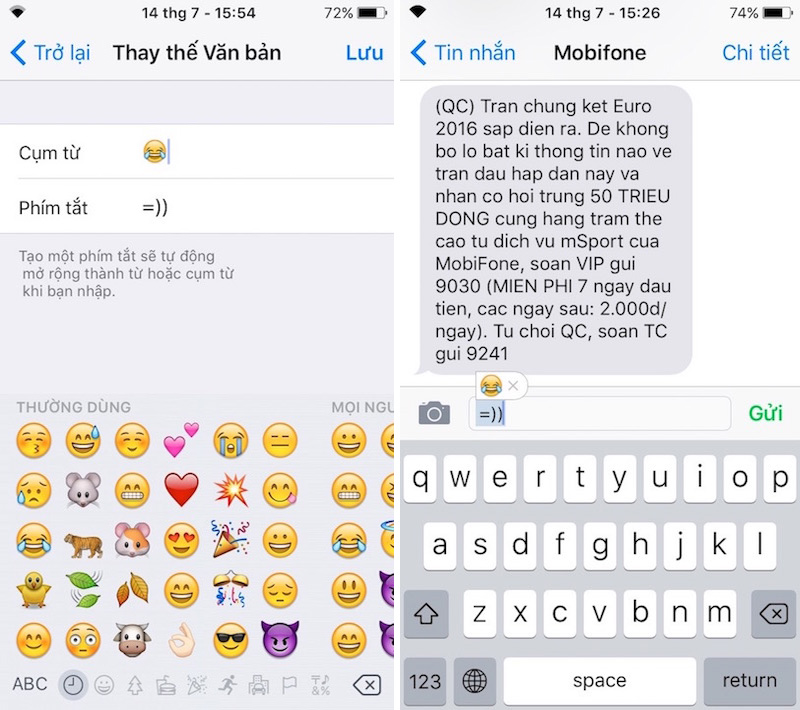 So, after the installation is complete, you can comfortably enter emojis into the chat with your friends. If you have any difficulties, please leave a comment below Dien May Xanh will support you.