1

What is AirDrop? What to do?

AirDrop is a method of transferring content (pictures, music, videos) from Apple's iOS devices to each other. The way Airdrop works is similar to how you "shoot" a picture with Bluetooth on an Android phone.

Through AirDrop files are sent quickly at a speed faster than email. Besides, AirDrop also allows users to share music from iTunes, share maps, contacts and even applications on Apple devices.

An iPhone with AirDrop will allow you to easily transfer content to, or an iMac, . However, AirDrop cannot be used with other operating systems (, Windows Phone phones,…).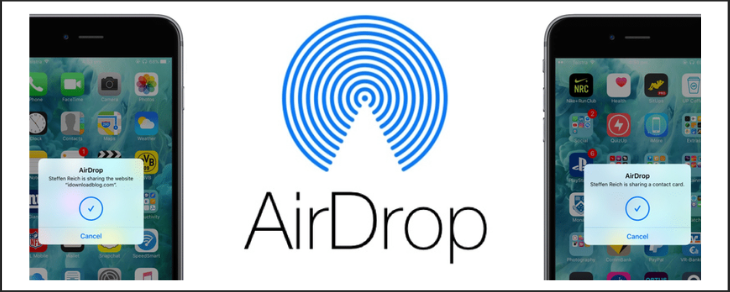 2

How to enable AirDrop on Apple devices
On iPhone and iPad
Step 1: Open the Control center panel by placing your finger on the bottom edge of the screen and then swiping upwards (for this you need to swipe down from the right corner of the screen). ).
Step 2: Hold down one of the Wifi or Airplane mode, Bluetooth, Cellular data icons in the left corner of the control center. Now a new window will appear, including the icon of AirDrop.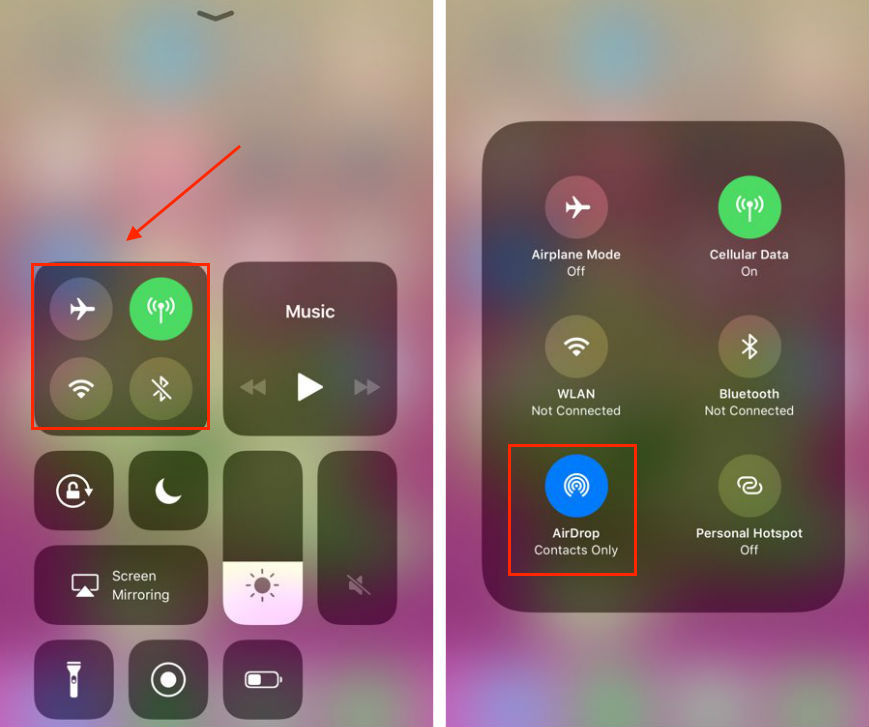 Step 3: Click on the icon of AirDrop and then select Everyone .
Receiving Off : This is essentially a Do Not Disturb setting. You can still send AirDrop files and data to others, but you won't be seen by anyone when they're searching for a connected device.
Contacts Only : Your phone will only appear on the devices your friend has in your contacts.
Everyone : Your phone will appear on all nearby devices. AirDrop's range is similar to Bluetooth, so basically anyone who's close to you will be found.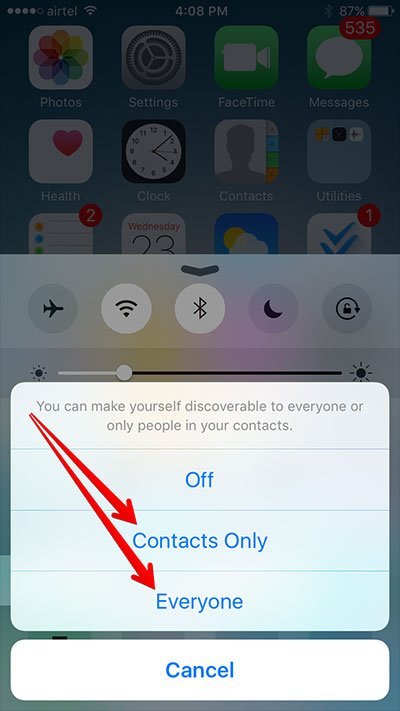 On MacBook
To enable AirDrop on your MacBook, make sure your MacBook has Wi-Fi and Bluetooth enabled.
Step 1: Open a Finder window and select Go and then click on AirDrop from the top menu bar (of Finder) or select AirDrop from the left menu column in the Finder window as shown below.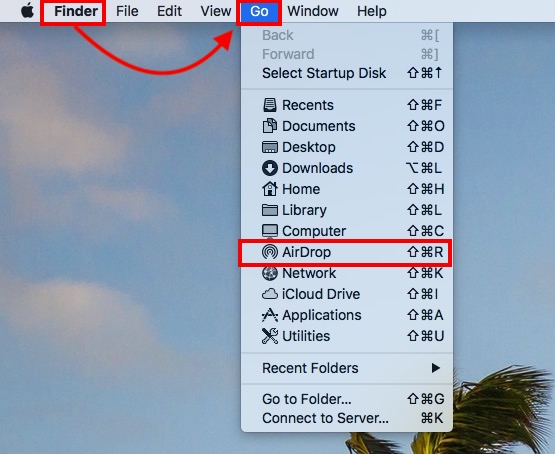 Step 2: Click Allow me to be discovered and select Everyone ( Everyone ).
3

How to Use AirDrop on iPhone and MacBook
How to use AirDrop on iPhone, iPad
After enabling AirDrop on iPhone and iPad as instructed above, users were able to share content files in the following ways:
Select the images and files to be transferred, then select the share icon like the left corner of the screen and then select the iPhone, iPad device to receive the shared content.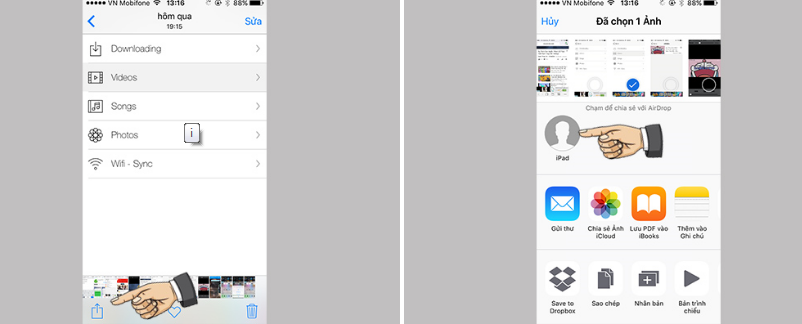 On the receiving device, a message will appear, select Accept .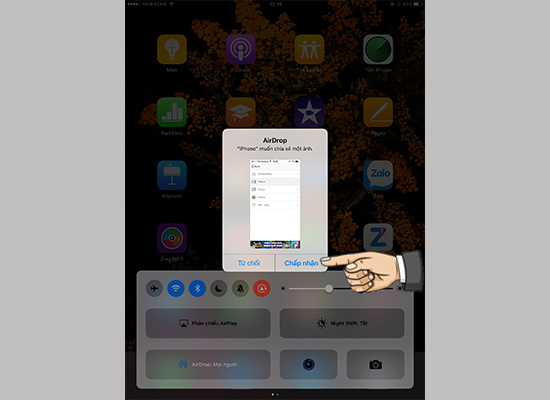 How to use AirDrop on MacBook
After you have enabled the AirDrop feature on your MacBook, if you want to share files, you need to find the share icon with a square with an arrow pointing up in the AirDrop window or right-click the files to send and select Share.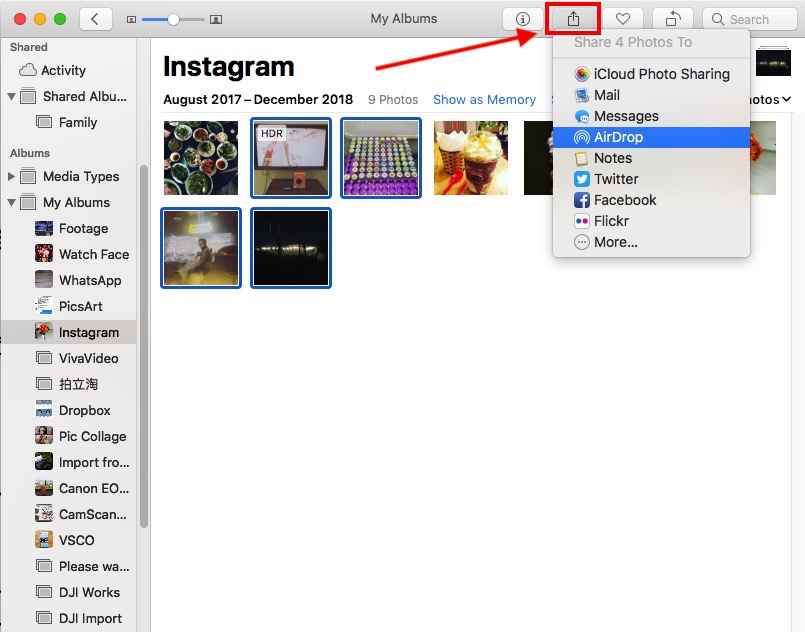 When you choose the right-click case to select Share , several options in the Share section will appear. You just need to follow these steps:
Click on AirDrop as shown below.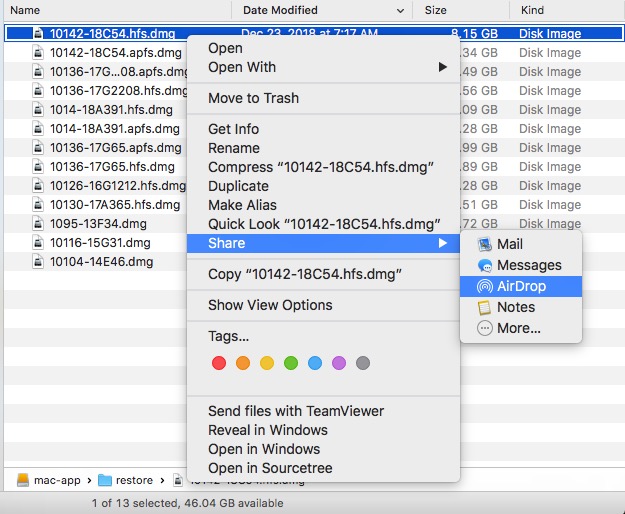 Select the corresponding recipient in the AirDrop panel that appears. After they accept and the file has been transferred, press Done to finish.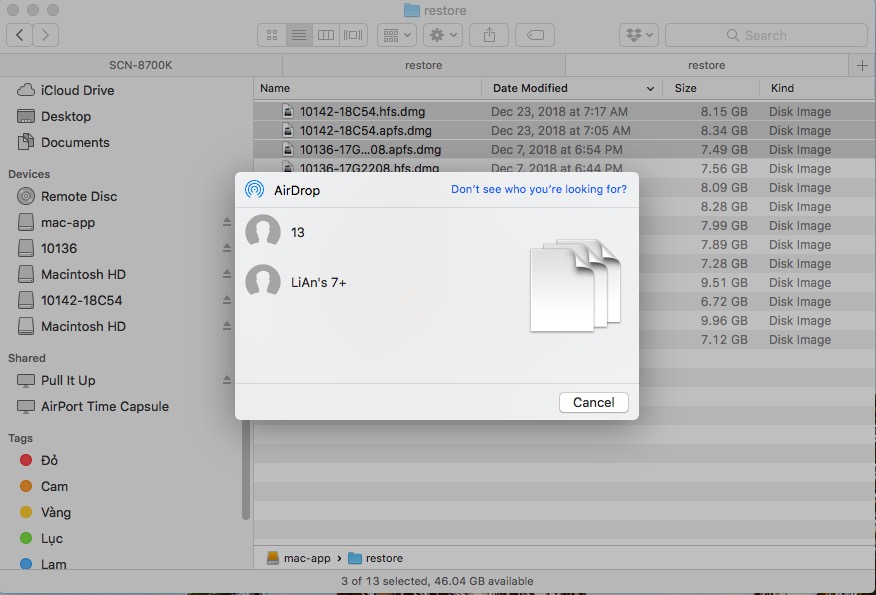 On the receiving device, a message that the file has been transferred is complete, select Accept .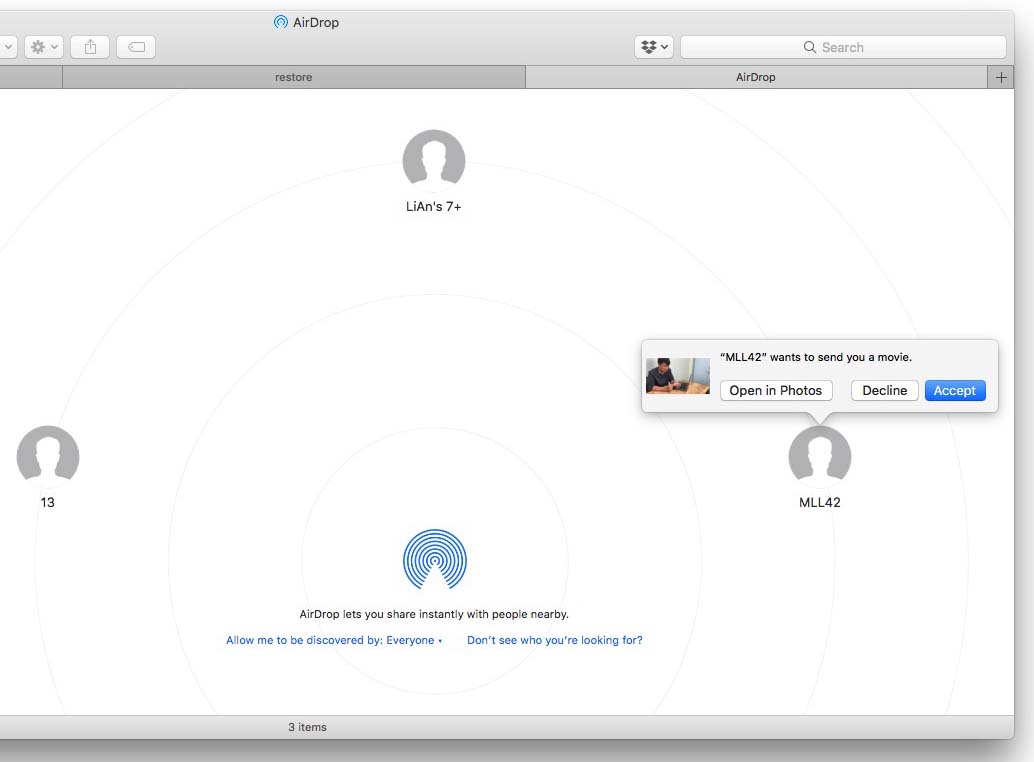 Above is an article on how to turn on and use Airdrop on iPhone and MacBook simply. Hope this article provides you with useful information!