1

Mobile ticket booking – What do you get?

Forget waiting around at the theater to get your tickets! Now, with just a phone with the CGV application installed, it only takes 5 minutes to book tickets. Besides, there are many other facilities such as:
Get tickets at the VIP area quickly

​Accumulate reward points for ticket exchange, water – popcorn combo

Choose your favorite seat
Save time: no need to come first in line to buy tickets
View detailed movie information such as actors, trailers, ages, genres,…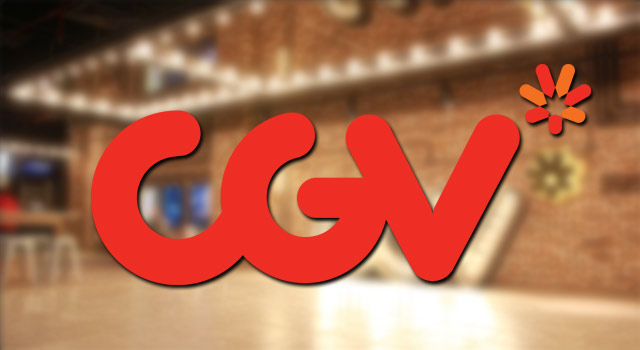 2

Instructions for booking CGV movie tickets on your phone

Step 1: To book tickets, you must first download the CGV app for your phone:

After the installation is complete, click to select the three dashes on the top right of the application -> Sign in. If you do not have an account, you can click Register for a CGV Vietnam account or log in with Facebook.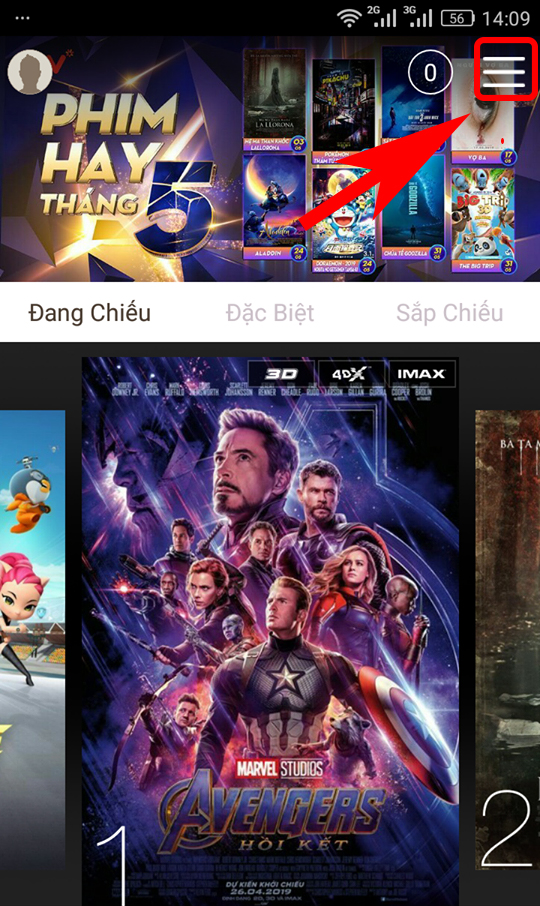 Step 2: After creating an account, the personal page interface will appear. Now you click Home to return to the main screen of the application.
On the tabs of the Home interface you can see Movies playing, Special movies or Movies coming soon . At each tab we swipe left, right to see the movies in the currently selected tab.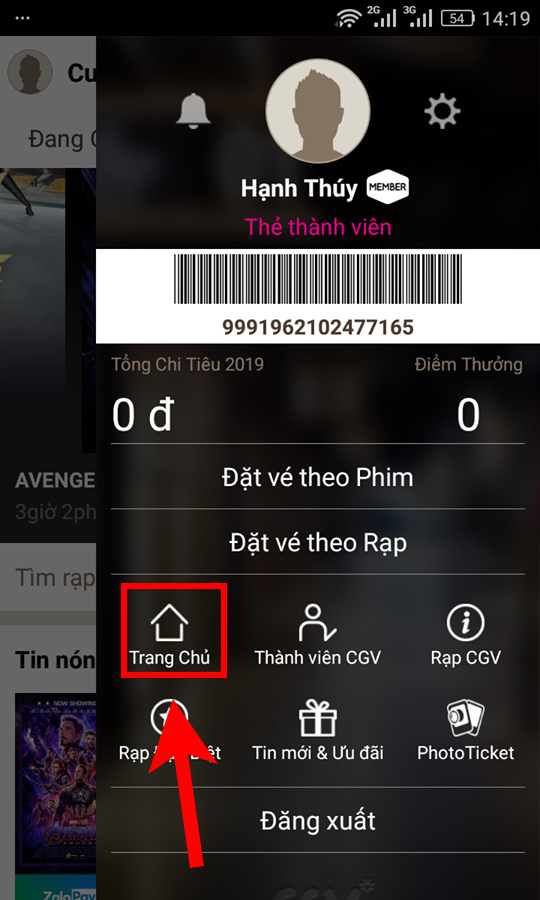 Step 3: Next, select a movie you want to watch by clicking on the image of that movie. Detailed information of the movie you choose will appear including: trailer, synopsis, actors, movie genre, premiere date, age, duration, language… Click Book to buy tickets. continue.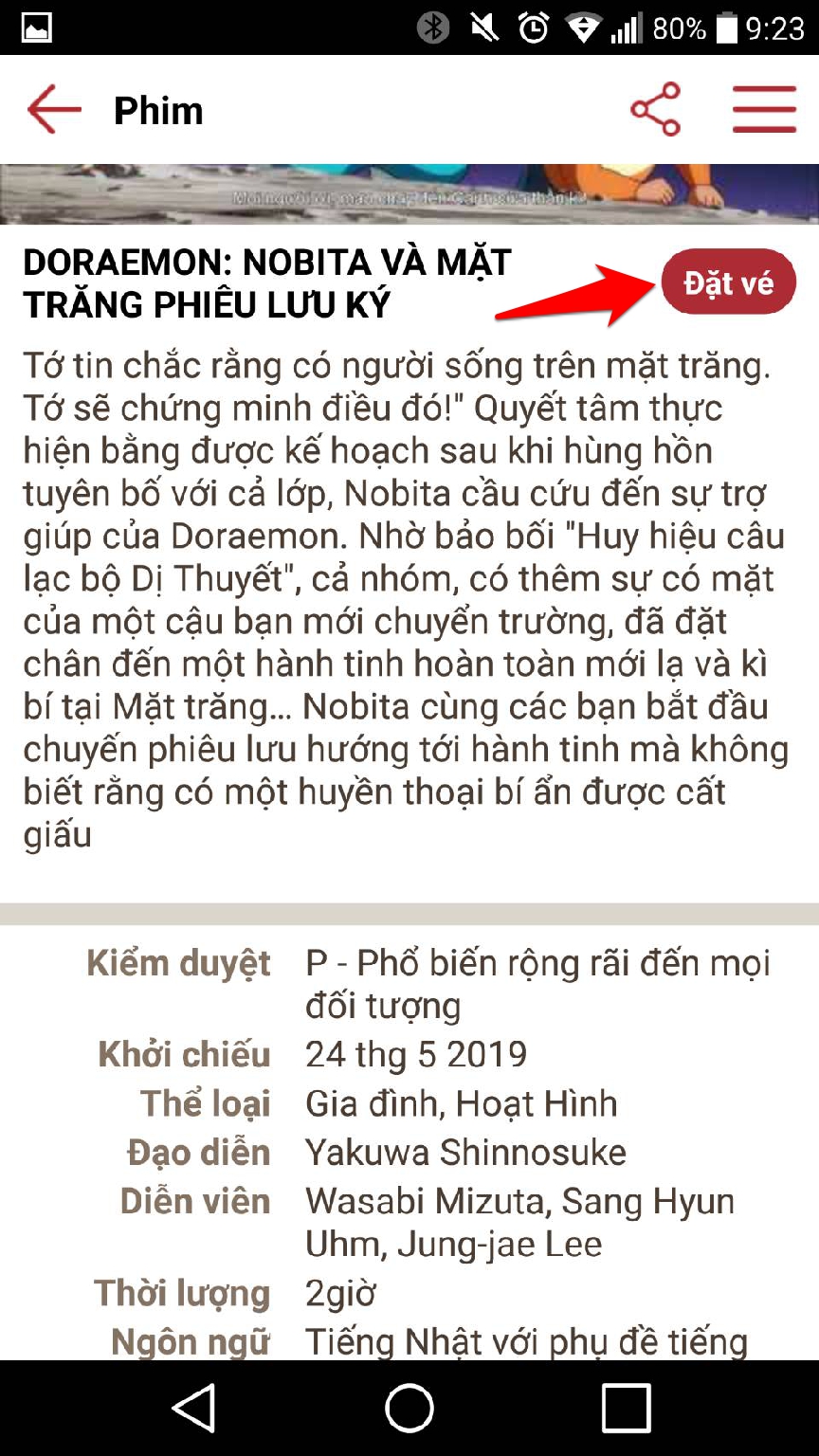 Step 4: Here you will choose the date, time and place to watch the movie as you want.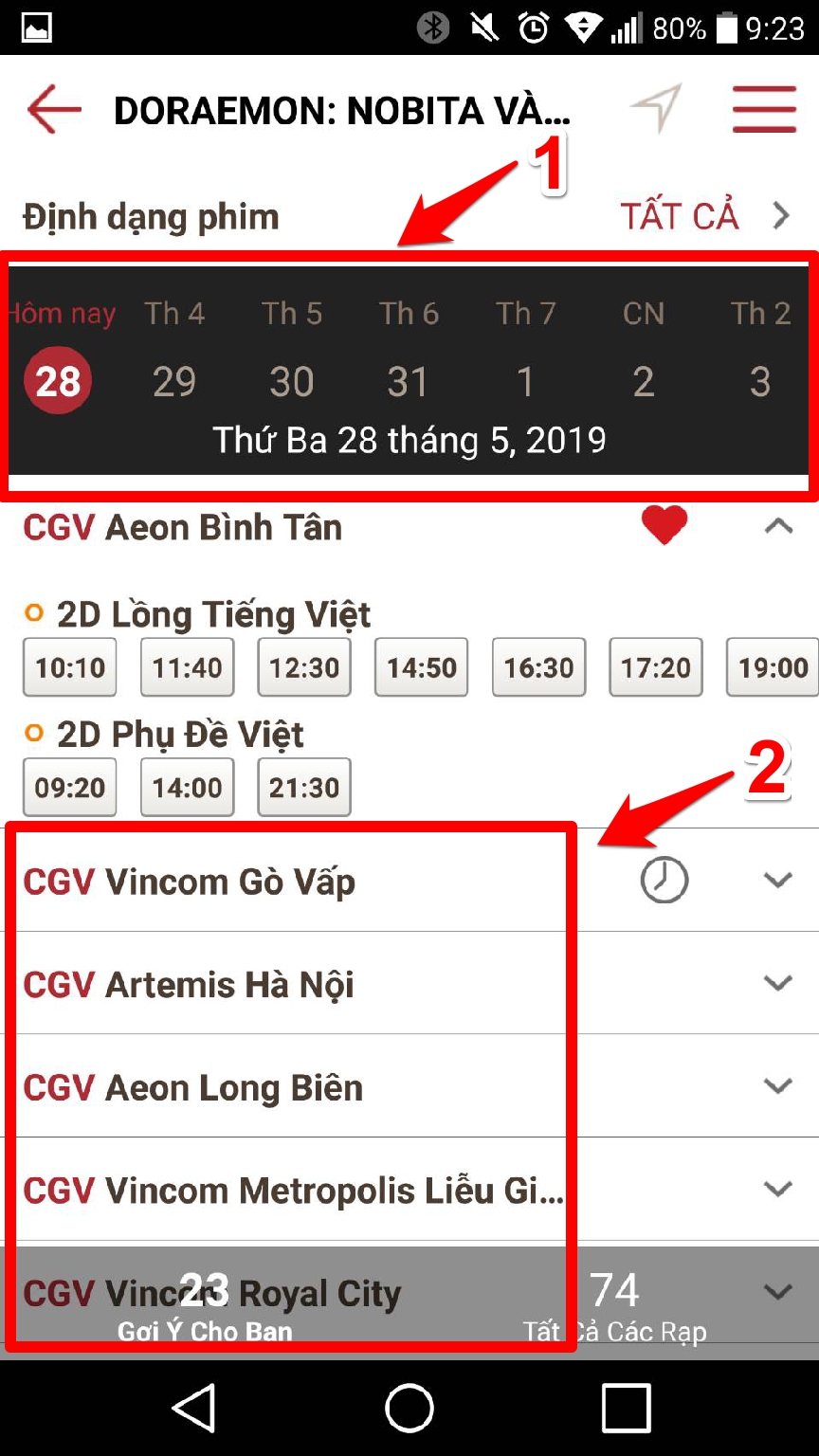 We will continue to choose seats in the theater, at the bottom of the row diagram there are very detailed notes of each seat color of which type to make it easy for you to choose. Then, click Book to continue.
Note: Some movies will have a small window appear that says Reconfirm your booking and tell you the age to see the movie. You click Agree to confirm.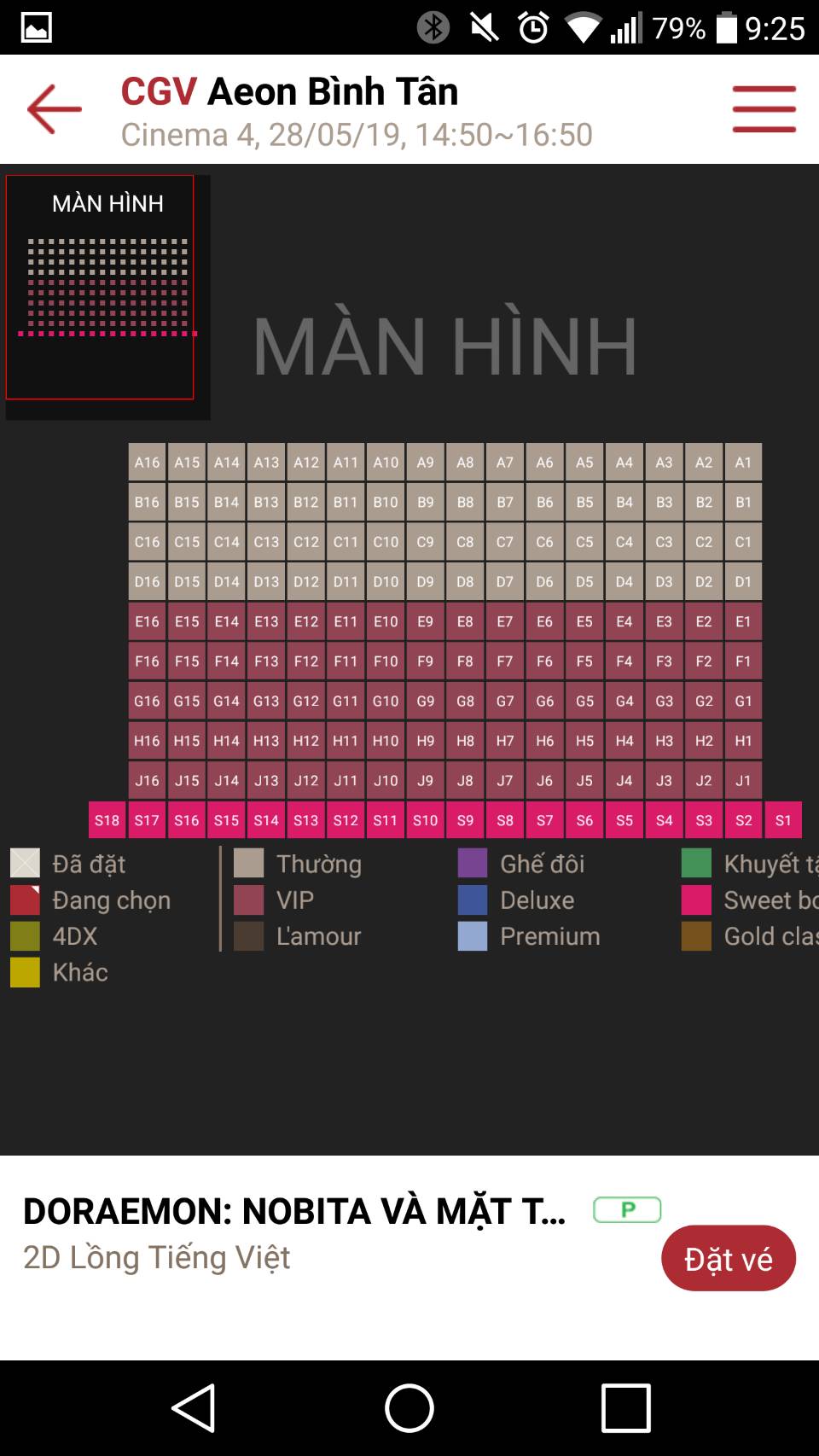 Step 5: If you want to buy more water, scalds or accompanying combos, you can add them by pressing the plus sign next to that combo and clicking Pay.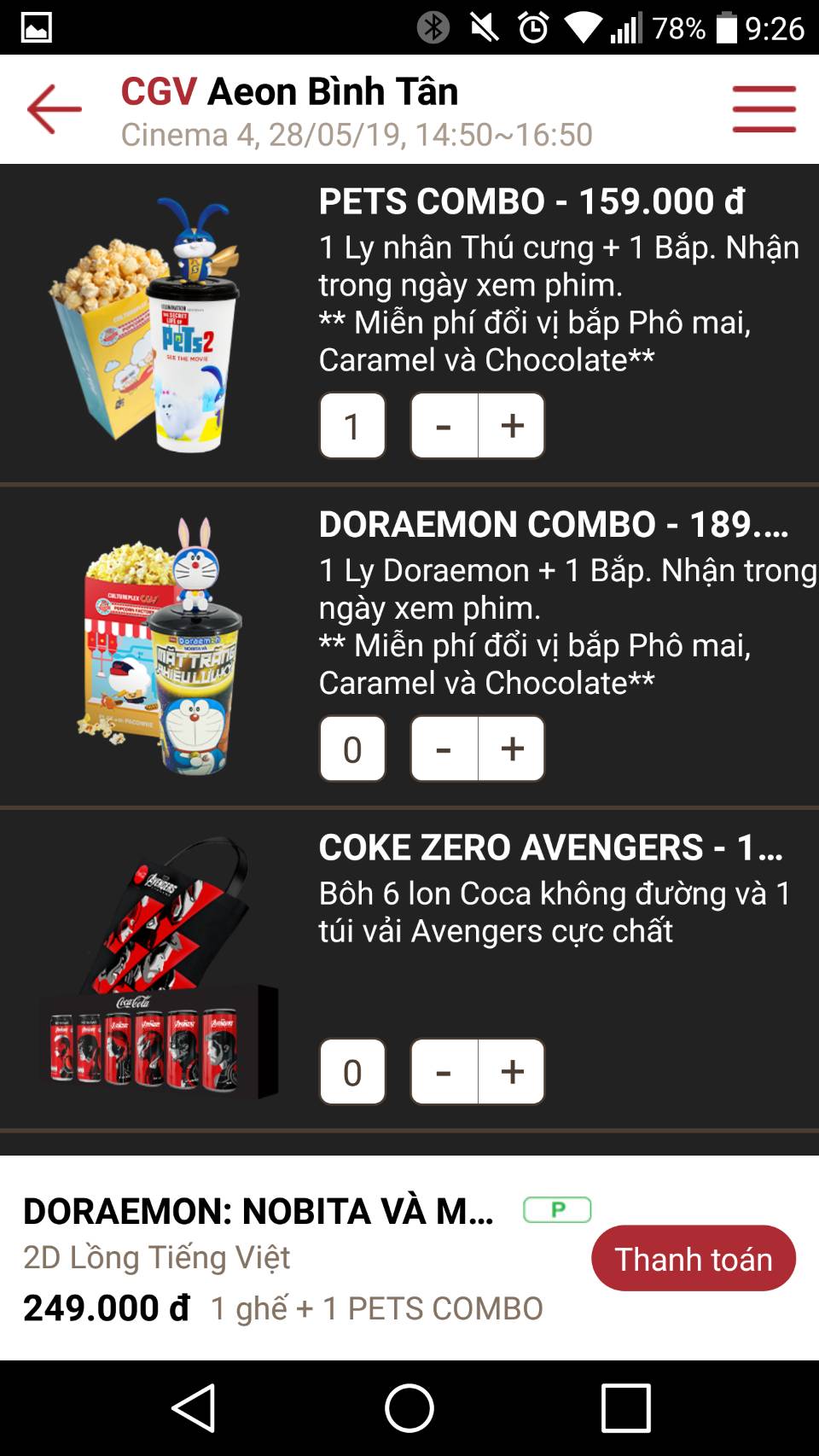 Step 6: The Payment interface appears to notify you of the details of the amount you will have to pay, there are a few items you need to pay attention to:
Ticket information: Number and price of tickets booked.
Discount method (will allow users to choose discount forms if any): CGV Voucher, Gift Card, Reward Points, Partner, Priority Card…
Once the amount to be paid is entered, it will be matched to give the final price you have to pay. Then choose a payment method: Visa, Master Card, ATM Card, Momo Wallet and click I agree and Continue.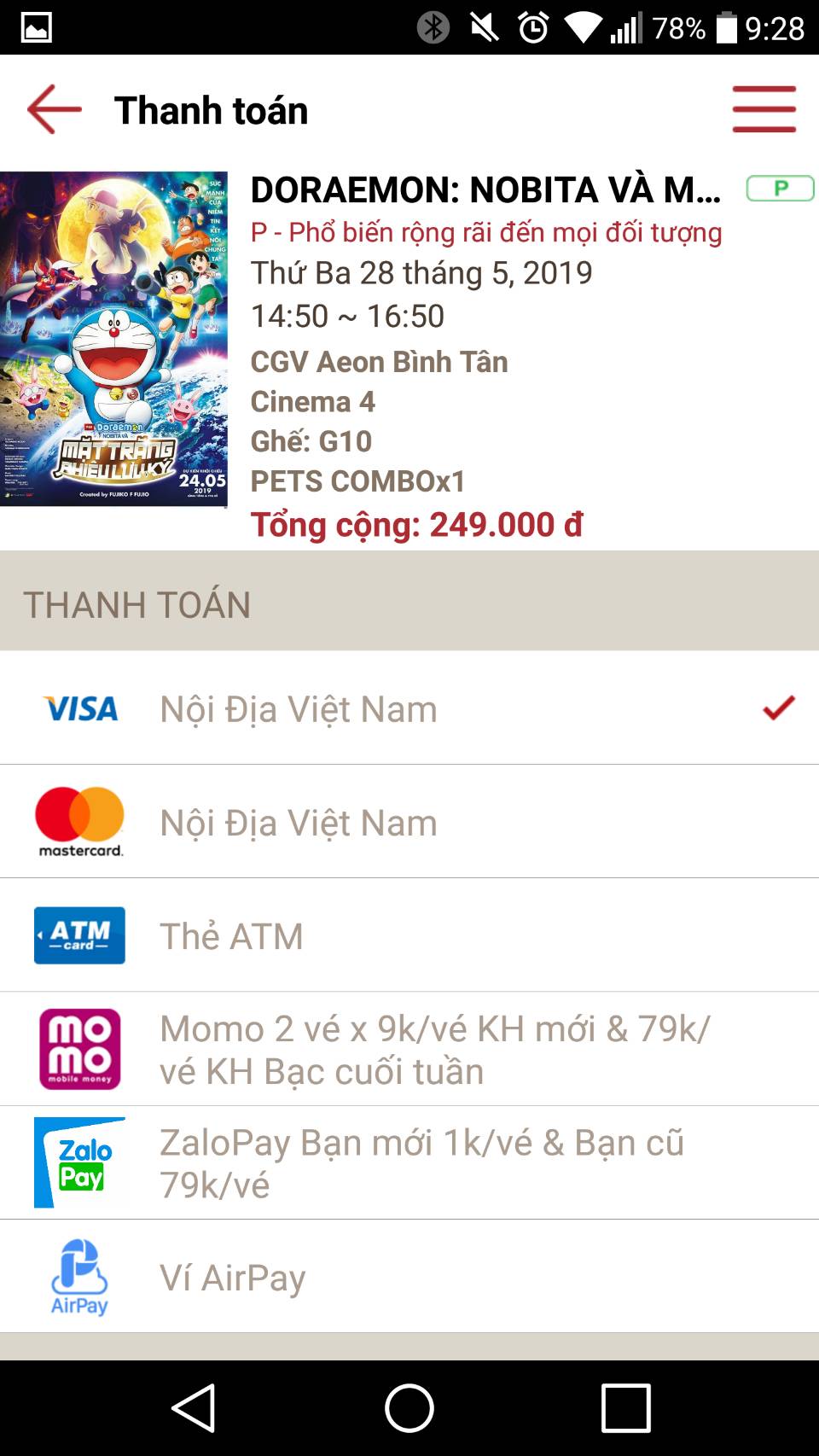 Step 7: This next window for you to enter the information of the selected form of payment, when finished, click Pay , when the payment is done you will receive detailed information about your ticket that will appear with the door. My Tickets book looks like this: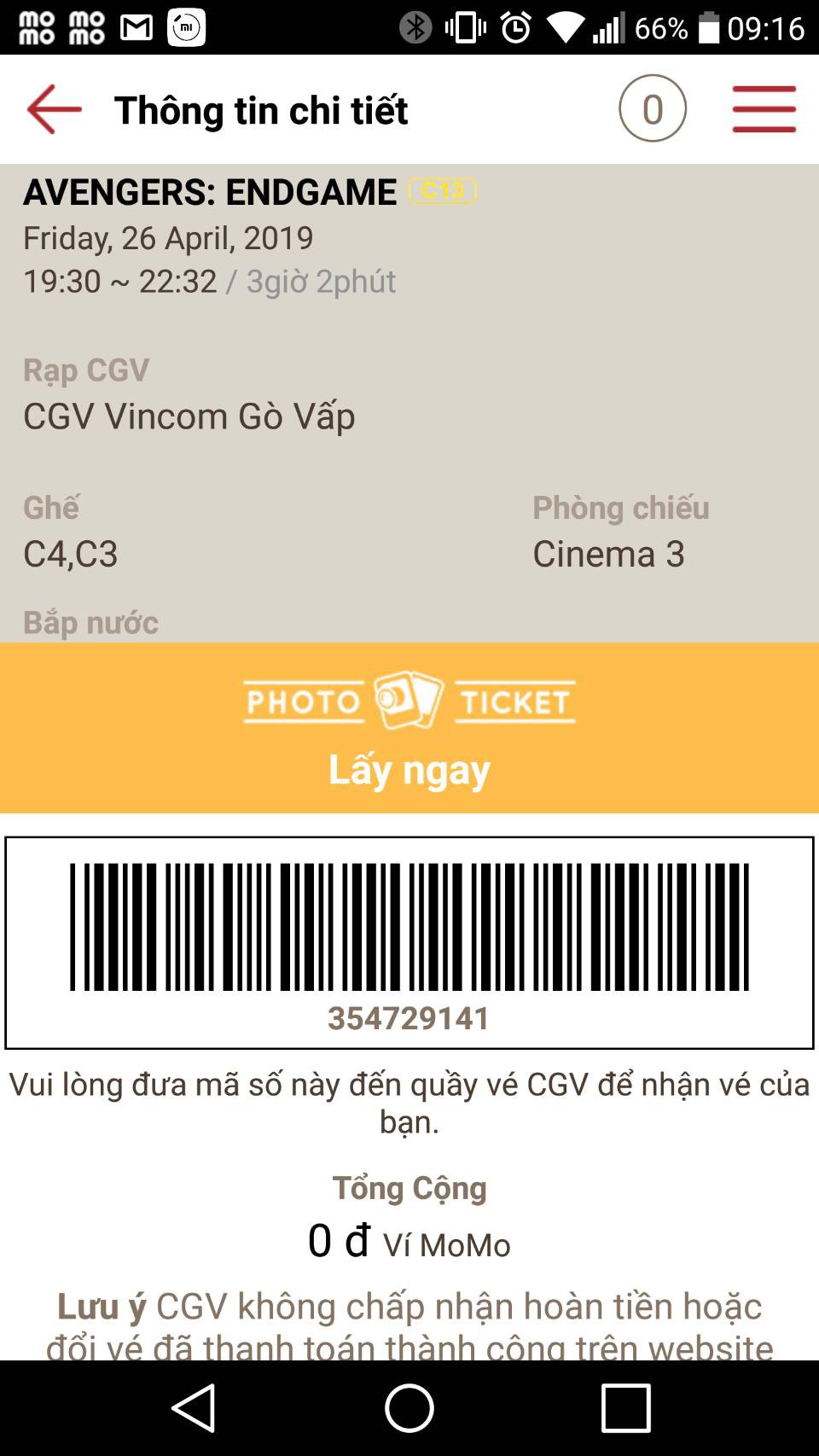 Right after that, there will be a message sent to your phone that has registered account information. When going to the cinema, you just need to go into the area for those who have bought tickets online and give the ticket code or message above to receive the ticket, and the theater staff will issue a ticket to enter the theater.
Above is Dien May XANH that has guided CGV's online movie ticket booking process via a mobile application. Hopefully, this guide will help you quickly get movie tickets with a suitable time frame without having to come early to buy tickets.