How to change
the

default mouse pointer

Step 1 : Press the Windows key + I to open Settings on Windows, in the Windows Settings window that appears, select Devices.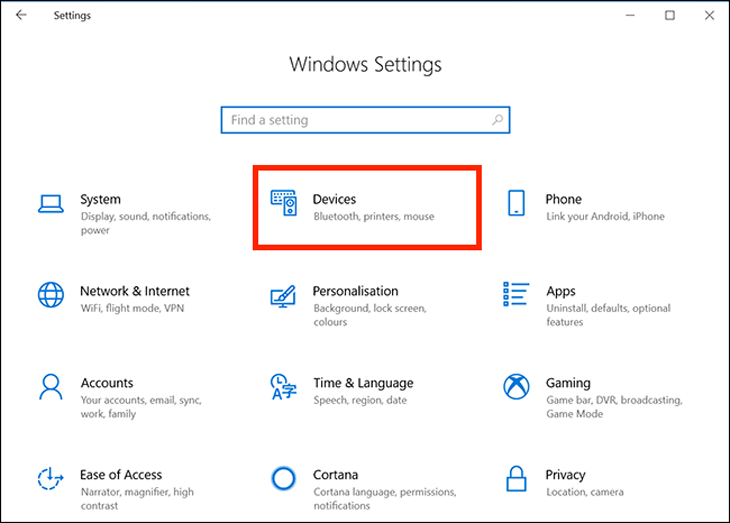 Step 2 : Select the Mouse tab in the left column, on the left, then click Additional mouse options under Related Settings .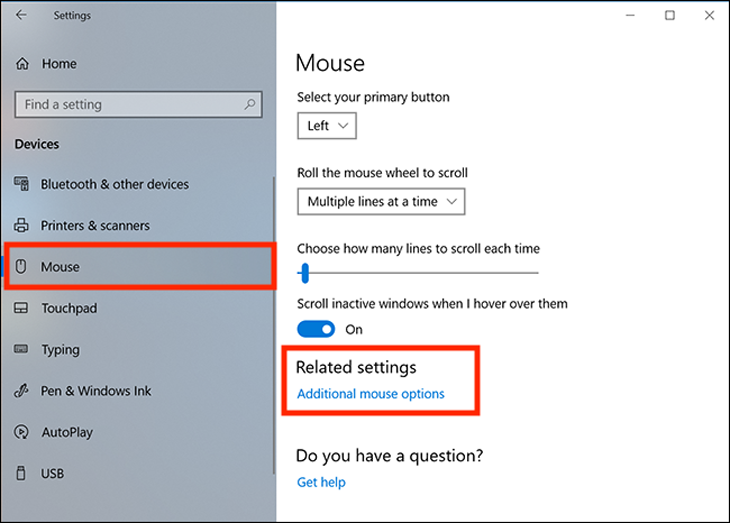 Step 3 : In the Mouse Properties window that appears, select the Pointers tab. The first option is Scheme, click on the drop-down menu next to it and you'll see about a bunch of different pointers. This is a collection of static and animated images to replace pointers.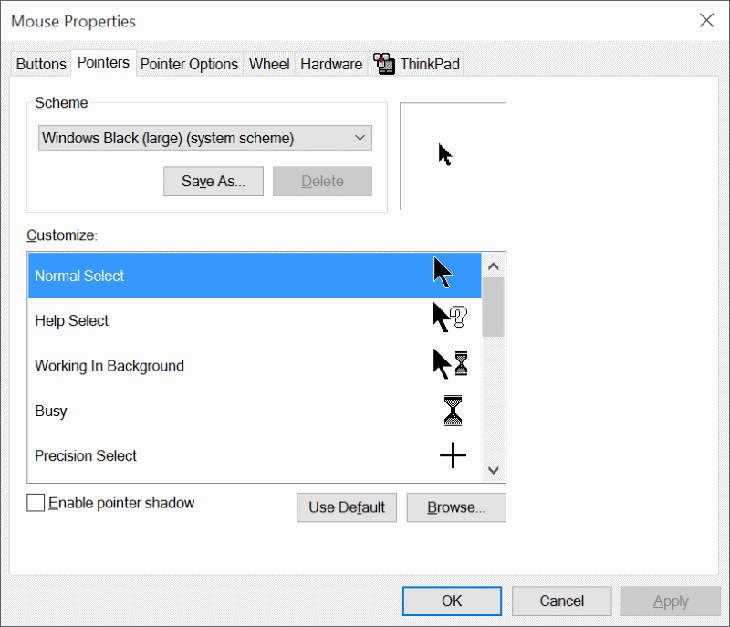 Step 4 : Select the mouse pointer icon and the desired size. Click Apply to make the changes.
Users with low vision can also resize the mouse pointer to make it easier to see.
2

How to customize the mouse pointer

If you're looking to change one or more individual pointers, it's also easy to do with the steps below.

Step 1 : In the Customize section of the Mouse Properties window, select the cursor you want to change. There are 15 types of pointers for each different function that can be applied in Windows 10.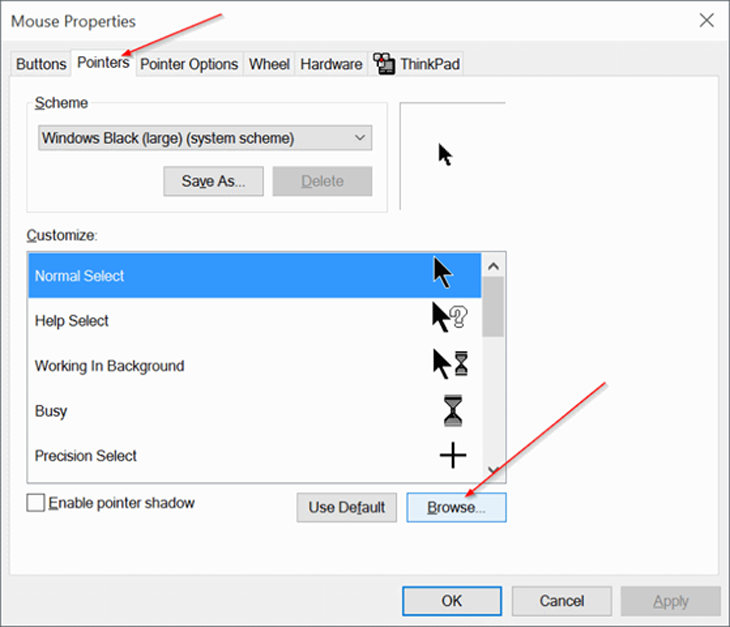 To select a custom cursor, click Browser . A default Cursors folder on drive C with hundreds of different cursor options will appear.
Step 2 : Select a pointer type that matches the custom cursor function, then click Open to apply this new icon.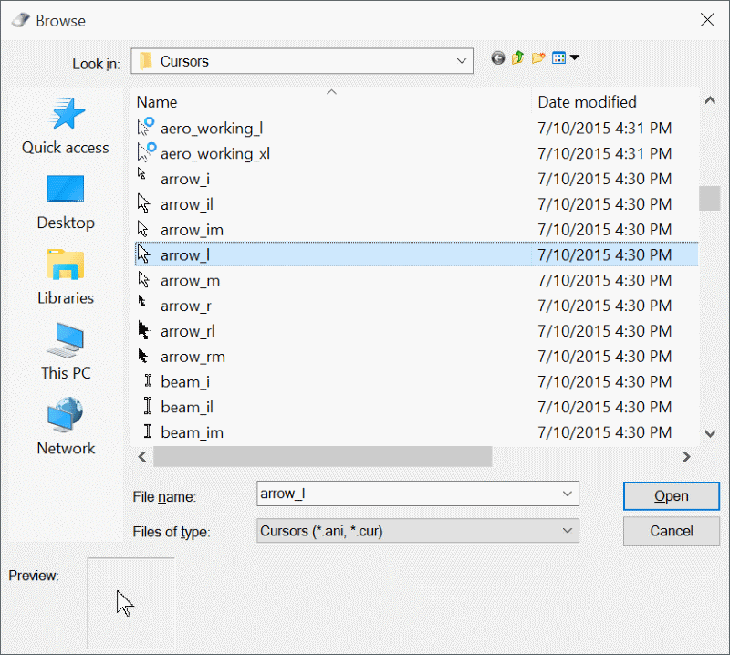 Repeat this process with whatever function pointer you need to change the icon for. Click Apply on the Mouse Properties window to apply them.
3

How to download more mouse pointer icons to your computer

There are programs that support additional icon settings for cursors such as Stardock's CursorsFX , and sites like the Open Cursor Library that provide quite a few custom cursor icon settings. Once installed, they will be automatically added to the preferences when you want to change the mouse pointer icon.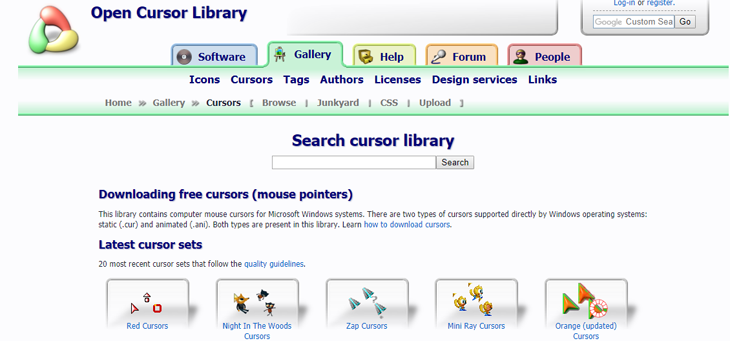 Also, if you find one or more individual cursors that you want to install manually, copy their image files directly into the Cursors folder to easily find and change this pointer icon on the computer. This folder is located at " C:WindowsCursors ."
In the process of downloading mouse pointer icon files from online sources, be careful and scan these files for viruses before downloading to avoid accidentally introducing some malware to your computer.
Above is an article on how to change the mouse pointer icon on Windows 10. Wish you success from the information of the article!