See more:
1. Backup data to iCloud
Step 1: Open the iOS device.
Step 2: Select Settings > iCloud > Storage & Backup.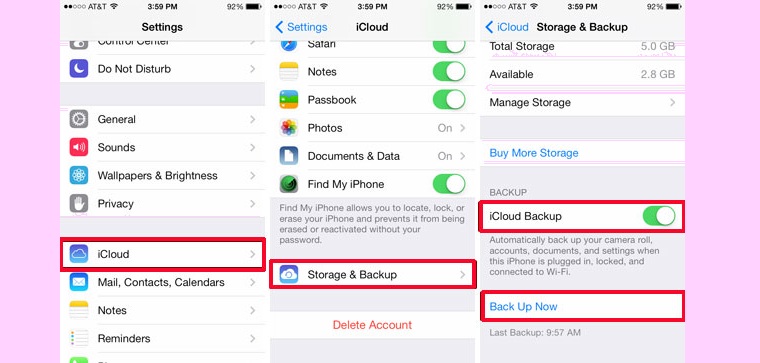 Step 3: Enable iCloud Backup .
Select Back Up Now if the user wants to actively perform this backup.
2. Backup data to iTunes
Unlike iCloud data backup, iTunes allows users to back up iOS data to another computer.
Step 1: Open the iTunes app and connect the iOS device to the computer.
Step 2: Sync all the data on iOS with iTunes.
Step 3: Select Devices, right-click on your iOS device, select Back up. iTunes will back up all important data.
3. Recover data from iCloud
Step 1: As soon as you activate a new device, select Slide to set up .
Step 2: Select language and country. In the settings screen select the language Vietnamese (or English if the user wants to use the English interface) > select the country and territory of Vietnam.
Step 3: Select the Wi-Fi network and access the network. Users can also choose to Use Cellular (using mobile data) when unable to connect to Wi-Fi.
Note: There are some large files on iCloud that cannot be recovered and some features cannot be activated without a Wi-Fi connection. So users should use a stable Wi-Fi network when performing data restore.
Step 4: On the Location Services screen, select the display method (enabled or disabled). For example, the Maps application will need to have Location Services enabled to work.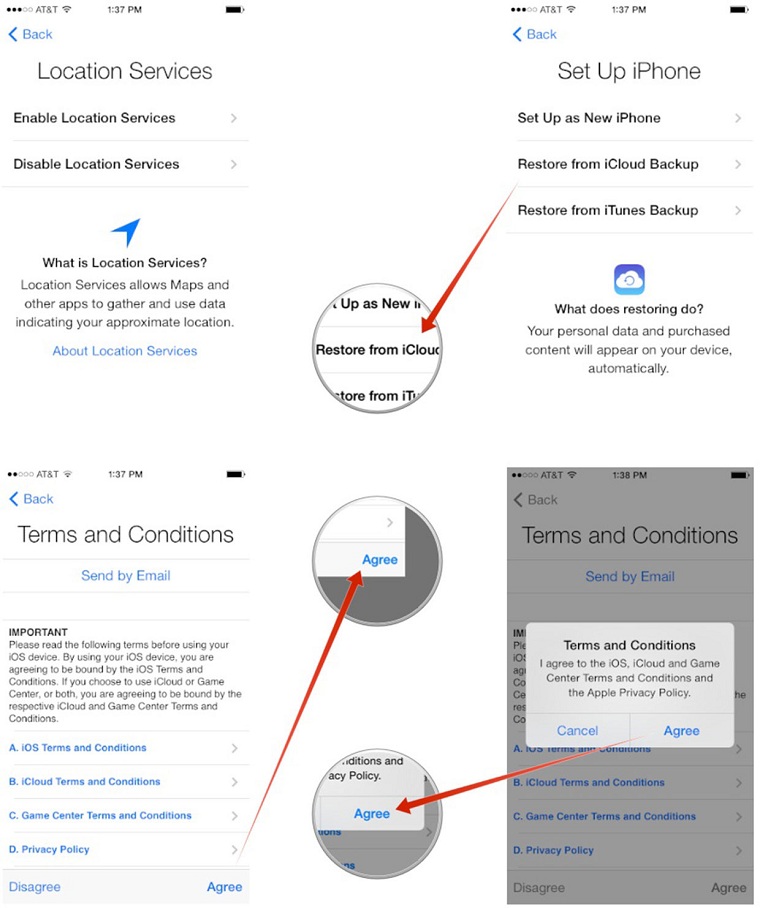 Step 5: Select Restore from iCloud Backup on the next screen and enter the requested information
Step 6: Select Agree to the terms in the Terms and Conditions. Users will be asked to verify their agreement to the above conditions a second time.
Step 7: Select the iCloud backup that the user wants to download (in case the user has multiple iCloud backups).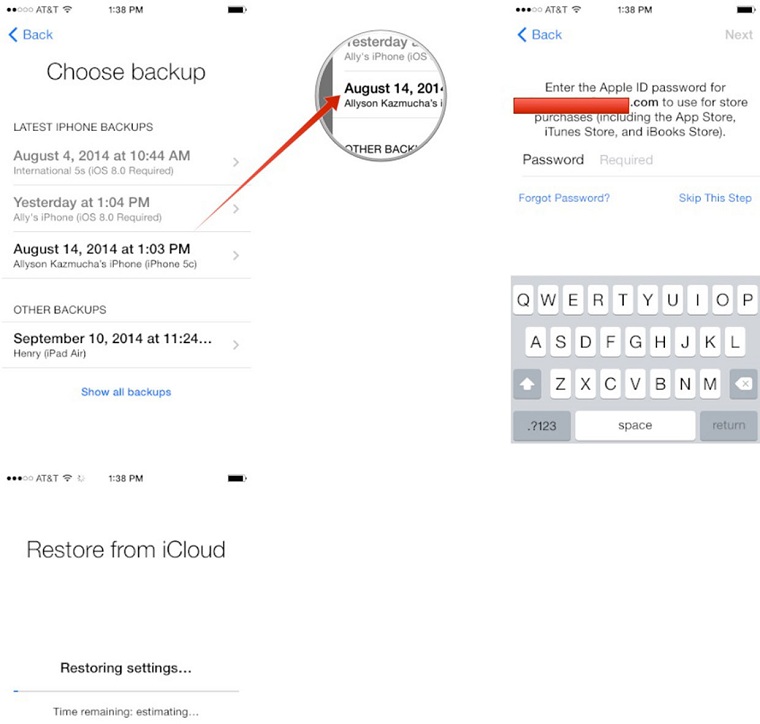 For now, users can both use normal applications while waiting for iCloud to restore their data.
Note: The more data a user's backup copy, the longer it will take to restore and restore. When the user turns off the Wi-Fi or Use Cellular connection, the data will stop recovering, iCloud will continue to restore when the user turns the connection back on.
4. Recover Data from iTunes Backup
Step 1: Connect your phone to the computer.
Step 2: Open iTunes and select the menu bar.
Step 3: Select View > Sidebar.
Step 4: Select the device name in the Device section of the Library menu.
Step 5: Select Restore from Backup.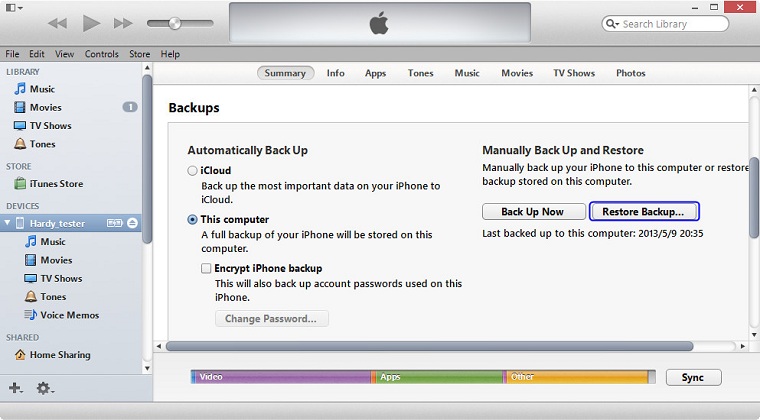 If your iPhone has updated to iOS 7 or later, before performing the above steps, you need to turn off the Find My iPhone feature by selecting Settings > iCloud > Find My iPhone . To turn this feature off, you need to declare your Apple ID. After completing this step, continue to perform the above steps according to the instructions.
Good luck with your data backup and recovery!