1

What is PayPal?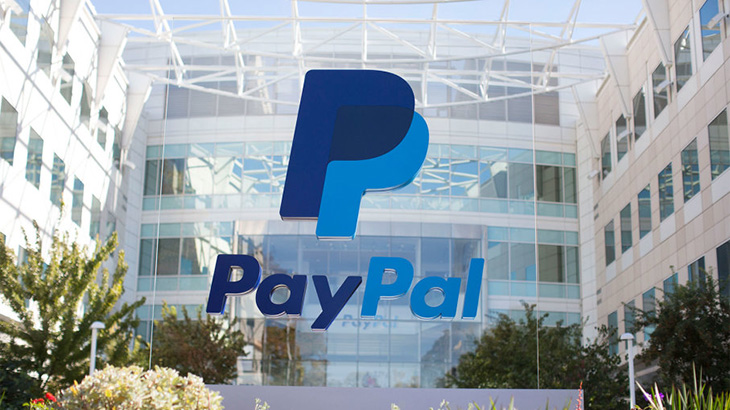 PayPal is simply understood as an intermediary service for international payments and money transfers over the Internet. With PayPal, you can pay when shopping online abroad or receive payments from abroad sent to Vietnam.
It can be seen as an electronic wallet or similar to Internet Banking of banks: you can transfer – withdraw to another PayPal account, pay for online purchases if the seller supports Paypal, or receive money. international payments.
PayPal was founded in 1998, headquartered in San Jose, California, USA. Founded by Peter Thiel. PayPal operates on e-commerce through the Internet, and it charges a fee when you transfer or withdraw money .
Benefits of using PayPal:
Extremely secure payment system.
Wide network of systems, used all over the world quickly and conveniently.
Safe transaction for both seller and buyer (the feature can claim the money back after sending money to another account when scammed).
Good and fast customer service support.
Limit disclosure of bank account information, because each time you make a payment, you do not have to enter your international payment card number (VISA, Mastercard) because you provided PayPal when registering to create an account.
2

Instructions on how to create a PayPal account

To register for PayPal, there will be 2 jobs you need to do: make a VISA card and create a PayPal account on your computer.

If you do not have a VISA card, you need to go to the transaction office / branch of the bank to meet directly with the support staff and proceed to make the card.

To sign up for PayPal, you first need to visit here to go to the PayPal homepage.

Step 1: Select " Quick Sign Up "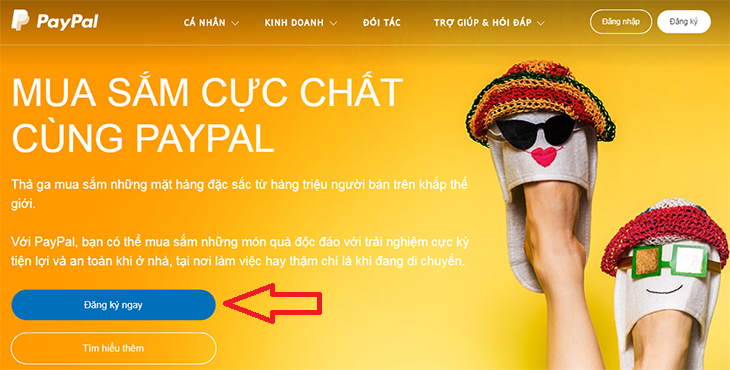 Step 2: There will be 2 account options: " Buy with PayPal " for people who often shop online and " Get paid with PayPal " for individuals and businesses that regularly receive payments.
However, most of you want to buy online and use personal payment, so just select " Get Started " in the "Buy with PayPal" section.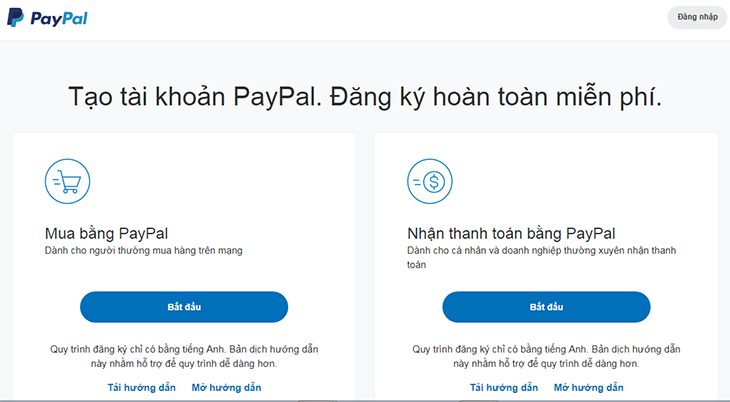 The registration process is only in English with no Vietnamese support. If necessary, you can see a translation of the instructions below the word "Getting Started".
Step 3: Enter the account information
– In the nationality section, you choose Vietnam.
– Email address, you use your fixed email to register for PayPal.
– Password must have the following criteria: at least 8 characters, including letters and numbers, must have at least 1 special character.
– Then press " Continue ".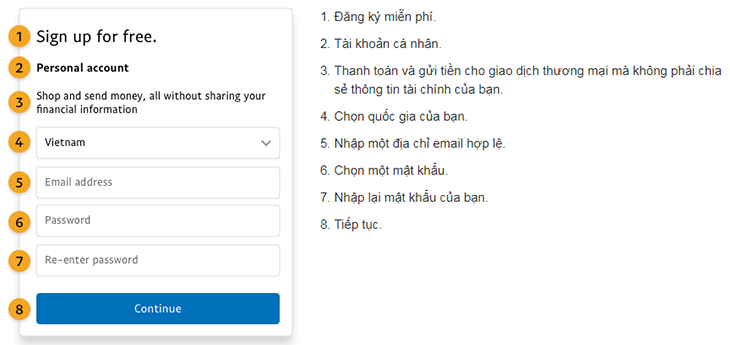 Step 4: Enter personal information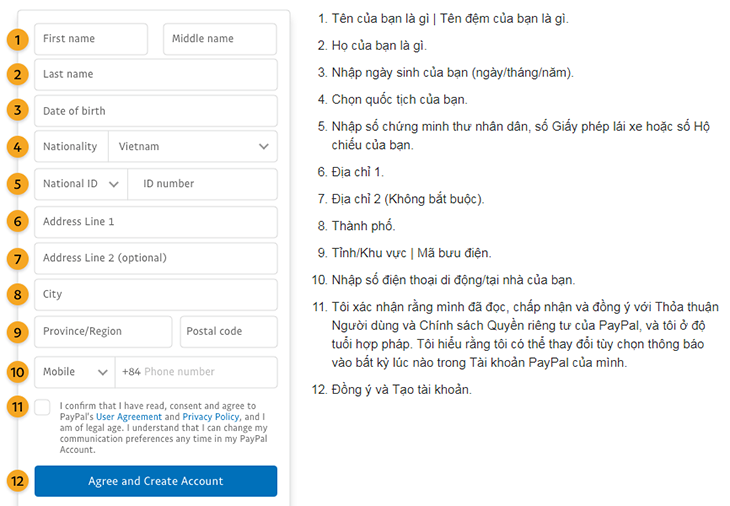 After entering information to item 10, next tick the empty box in section 11 to agree to the terms and select " Agree and create account " in item 12 to create an account.
Step 5: Fill in your VISA card information
– If you do not have a VISA card, select " I will make a card later ".
– If you already have a VISA card, please fill in the required information, then click " Link card ".
In there:
Credit card number is your card number.
Expiration date is the expiration time, this is written on the front of your card.
CSC is a security code, consisting of 3 numbers written on the back of the card.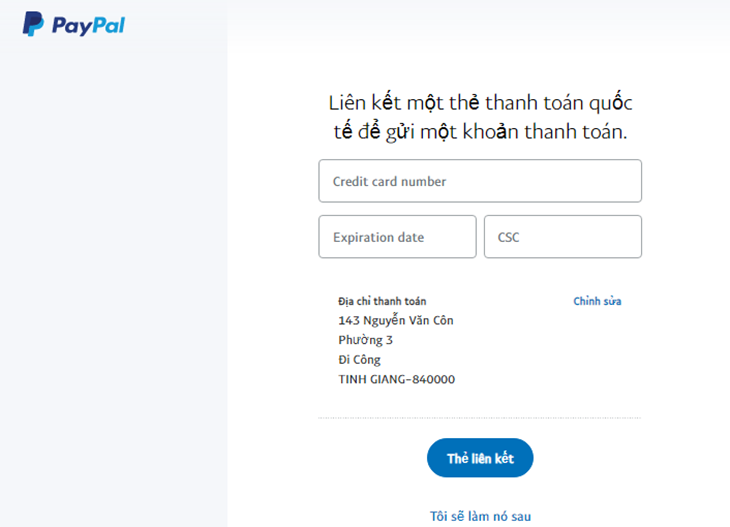 After completing the above 5 steps, the account creation is basically completed. However, you need to verify your account to ensure security when using features and conducting transactions.
3

Instructions for verifying your PayPal account

Step 1: Open the email you used to sign up for PayPal. Click " Yes, this is my email " to verify the account.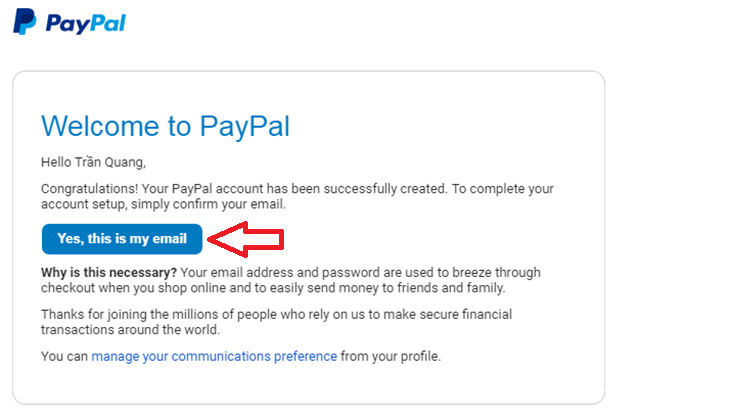 Step 2: You log back into PayPal, at the My PayPal interface , select " Wallet " or click " Bank accounts and cards " to enter the card account management page to start the VISA card authentication process.
Step 3: Select Credit Cards as shown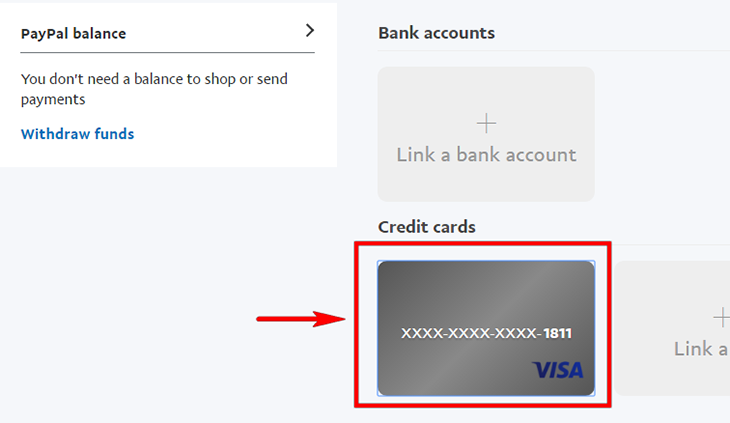 Step 4: Select Confirm Credit Card
After clicking, PayPal will send you a message that you will have 4 digit-codes for you to enter to complete the verification.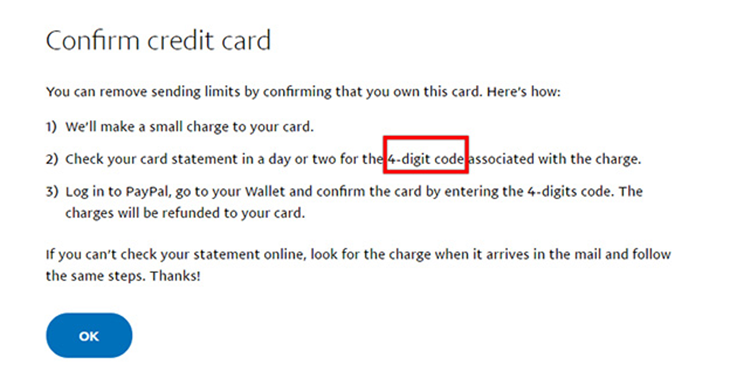 Step 5: To get and enter these 4 digit-code numbers, you can view the message sent to the phone number you registered when making the card or contact the switchboard of the bank that provided the VISA card for you.
Once you have these 4 numbers, you will return to the PayPal interface while unloading and select " Ready to confirm ".
Then you enter 4 digit-code numbers in the blank box as shown below and click " Confirm " to complete the process of verifying the VISA card with your PayPal account.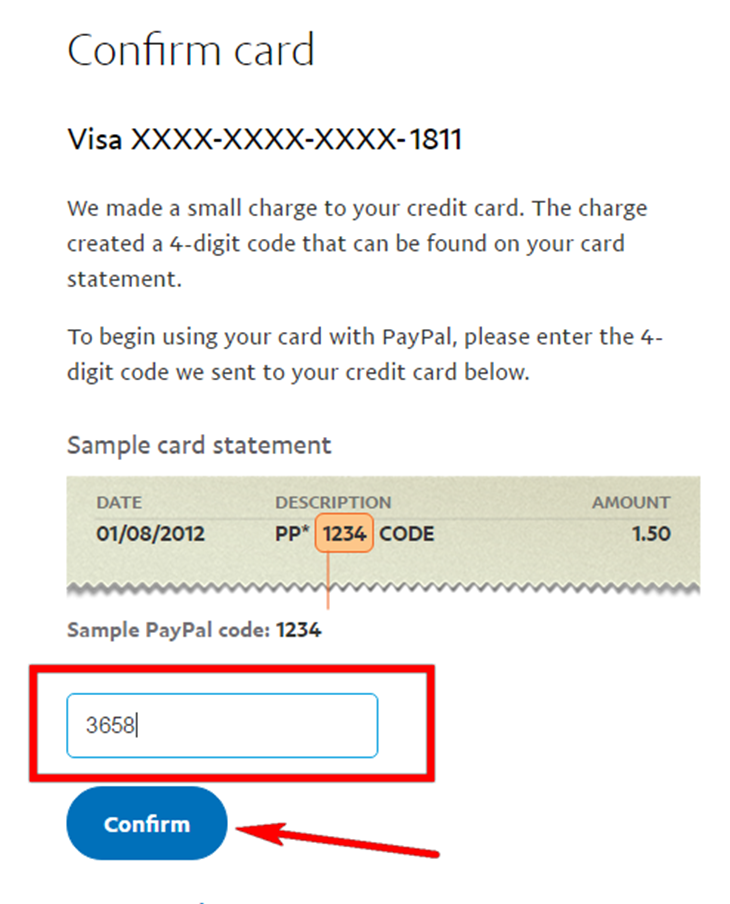 4

Notes when using

– Keep information about VISA card and PayPal account personally , do not lend it to others to avoid account information being stolen.

– Make transactions from reputable sites, log directly the website's link on your browser and regularly update anti- virus software to ensure your browser and computer are not attacked by code poison.

– The PayPal registration information is true and accurate information from personal information, bank card, email, registered phone number to the account name must also match the name of the bank card.

– Beware of phishing websites that steal personal information or fraudulent emails and SMS messages that contain links or attachments that request to update personal information, financial information, or confirm passwords. your.

– Avoid unusual transactions if you don't want your PayPal account to be limited (the account is frozen, restricted to receive/send/withdraw or pay money). You can see more factors considered cheating here .

Above are the instructions to sign up for a PayPal account. Hope to help you in having a safe, fast and convenient online electronic payment method.