Did you know that you can increase the lifespan of electric rice cookers by using them properly and efficiently? In this article, we will share 5 effective tips for saving electricity when using an electric rice cooker.
1Choose the right size and power
Selecting an electric rice cooker with the appropriate capacity and power for your needs can help save electricity and prolong the life of the cooker. For example, if you have a small family of 1-2 people, a rice cooker with a capacity of less than 1 liter would be suitable. For a family of 2-4 people, a capacity of 1-1.5 liters is recommended. Larger families may need a cooker with a capacity of 1.6-2 liters or more. For commercial use in restaurants, canteens, or factories, cookers with a capacity of 5 liters or more are recommended. Generally, smaller capacity and power results in lower energy consumption.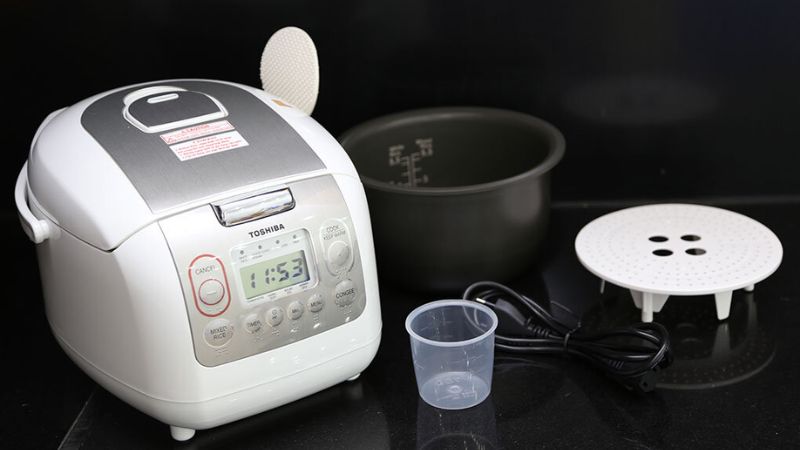 Use an electric rice cooker with appropriate capacity and power
2Pre-soak the rice
Soaking the rice in warm or hot water before cooking can help save up to 30% of electricity consumption. This method reduces energy waste and allows the rice to cook faster and more evenly. Placing a thick cotton towel on the lid of the cooker can also help retain heat and speed up the cooking process.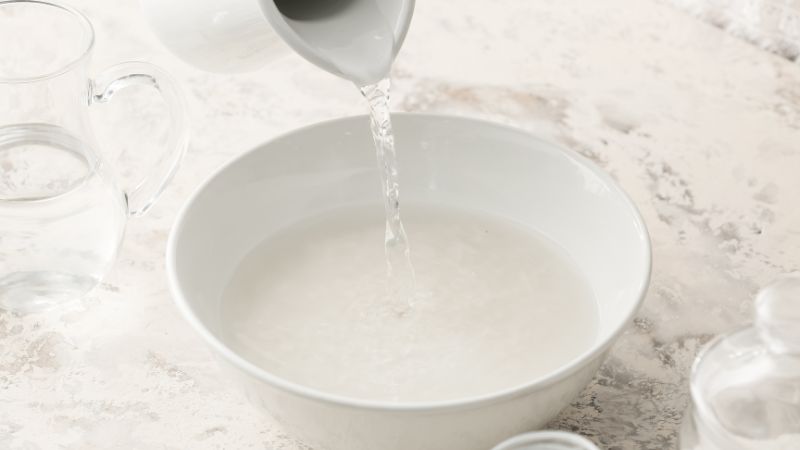 Soak the rice before cooking
3Time it right
Using the warm mode at a low temperature for a long time can consume more electricity. It is recommended to calculate the cooking time properly and start cooking the rice 30-45 minutes before mealtime. This way, you can save electricity for your family.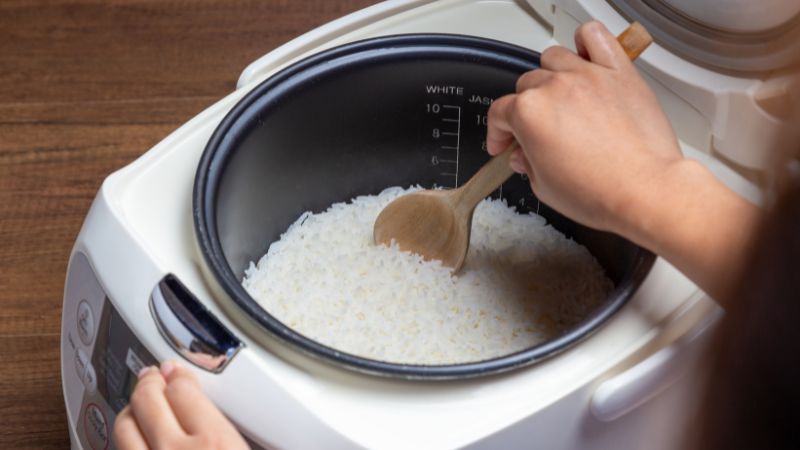 Calculate the cooking time properly
4Clean regularly
Regularly cleaning the pot, body, and heating plate of the electric rice cooker is necessary to reduce electricity consumption. Dirty surfaces can slow down the cooking process. Pay special attention to cleaning and maintaining the smart steam valve, as it can prevent food residue and water vapor from accumulating and ensure food safety for users.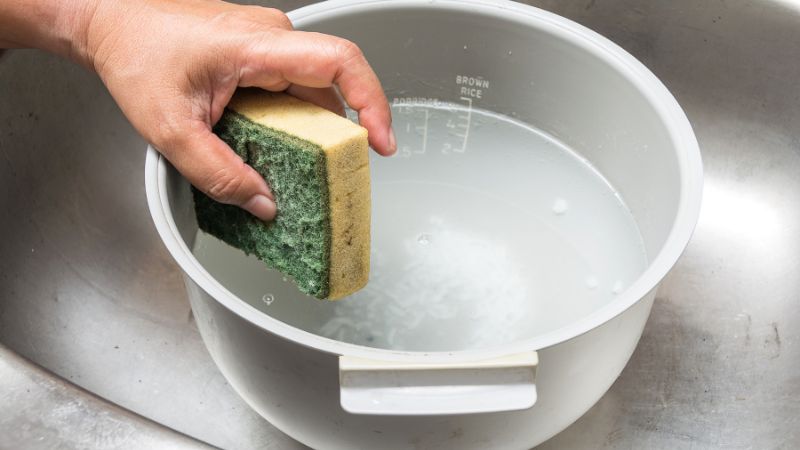 Clean the electric rice cooker regularly
5Avoid continuous rice warming
Limit the frequency of using the rice warming function in the cooker, as it can reduce the lifespan and quality of the cooker. Continuous use may weaken the magnet inside, resulting in inaccurate switches and undercooked or burnt rice.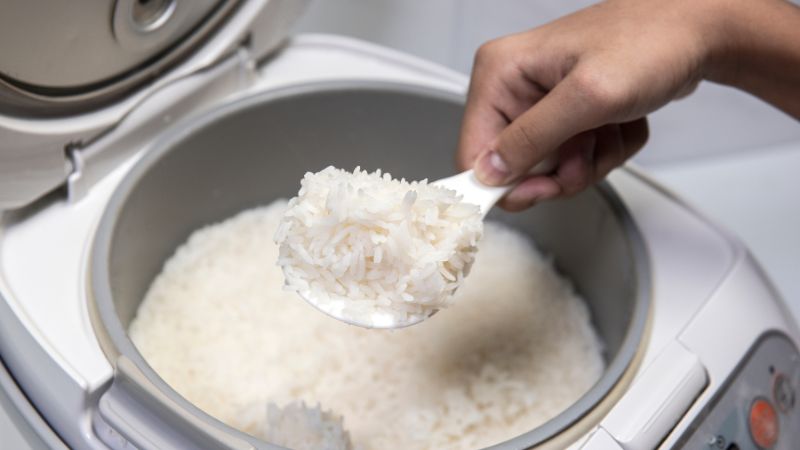 Limit continuous rice warming in the cooker
By following these 5 effective tips, you can save electricity when using an electric rice cooker and ensure its longevity. We hope you find this information useful.