In the market, there are two types of shrimp that are highly prized, even more so than lobster. Despite their high price, these shrimp are still sought after by many diners. Let's explore these two types of shrimp!
1Chameleon Shrimp
Also known as boat shrimp, bebe shrimp, or chameleon shrimp, this is a specialty within the shrimp family. This species of seafood thrives from April to May and has an average size of about 15-20 shrimps per kilogram. The average price ranges from 200,000 to 250,000 VND per kilogram.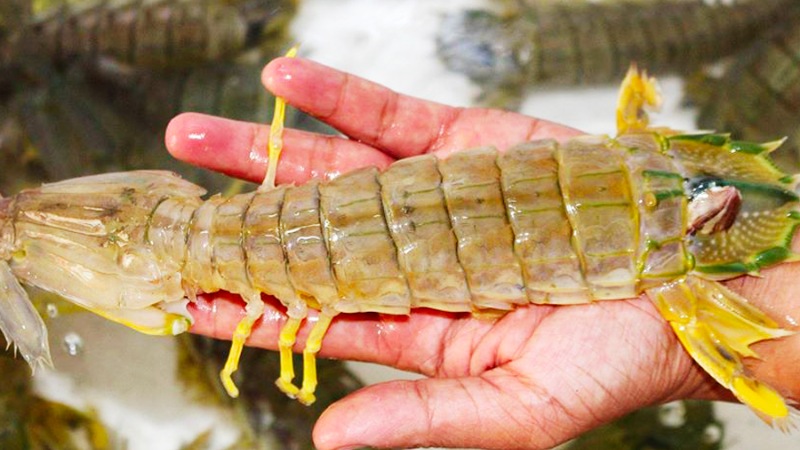 Shrimp
However, chameleon shrimp can grow to a larger size, reaching about 200g per shrimp. The price for this type can reach several million VND per kilogram. During the Tet holiday, chameleon shrimp is often sold at seafood markets for prices ranging from 2 to 3 million VND per kilogram. Despite the consistently high price, it is not easy for customers to purchase them.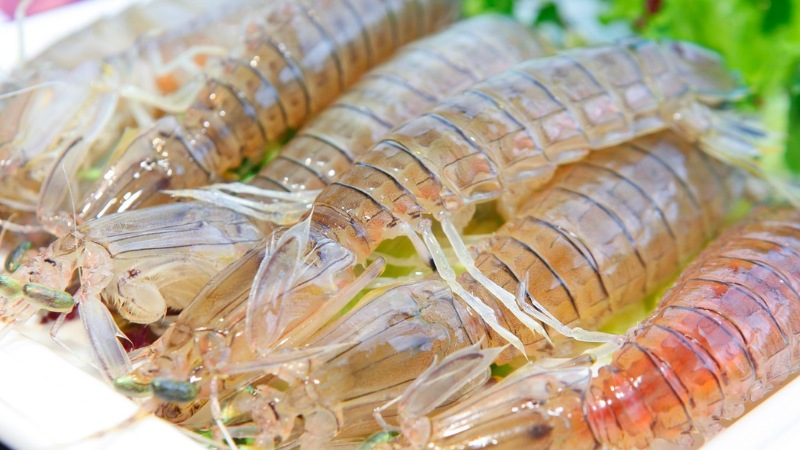 Chameleon shrimp can cost several million VND/kg
2Tiger Prawn
This type of shrimp is considered to be more expensive than Alaskan crab, a favorite among the wealthy. Tiger prawns generally weigh 1.5-2 taels per shrimp, with an average of 1 kilogram consisting of 5-7 shrimps. These shrimp have purple shells with light yellow stripes resembling tiger fur.
Ripe tiger prawns have a beautiful red color, and their meat is firm and sweet. Additionally, the shrimp shells are thin, and the shrimp heads are smaller compared to lobsters, so when compared in weight, tiger prawns have more meat.
The price of tiger prawns is high, especially for swimming tiger prawns. The supply of tiger prawns is limited and irregular, depending on deep-sea fishing boats. This type of shrimp can cost around 2-3 million VND per kilogram.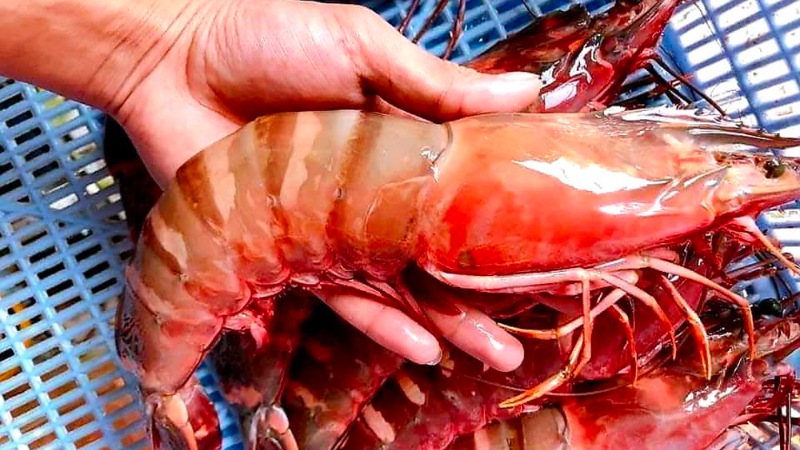 Tiger prawn
According to research, frozen tiger prawns are more affordable, with an average price of about 850,000 to 950,000 VND per kilogram. Fresh tiger prawns, grade 1, consisting of 5-8 shrimps, have a price range of 1.7 to 2 million VND per kilogram, depending on the time. Sometimes, the price can go up to 3 million VND per kilogram for larger sizes. Smaller tiger prawns can be purchased for prices below 1 million VND per kilogram.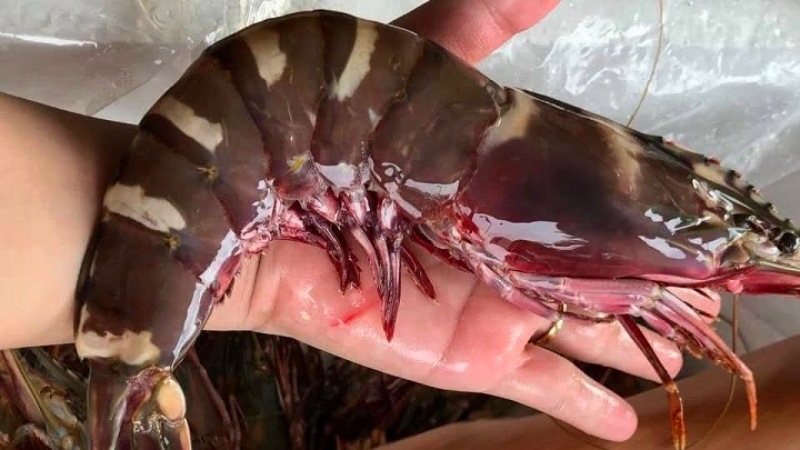 This type of shrimp is considered more expensive than Alaska crab chosen by the wealthy