The living room is considered the heart of the house, serving as a welcoming space for guests and a gathering place for family. Consequently, it is crucial to decorate and organize the living room in a manner that creates a neat, spacious, and aesthetically pleasing environment. Below, we present some ideas that will transform your living room into a visually striking focal point in your home.
1. Optimize space utilization
A modern and functional living room requires efficient utilization of available space. One idea to consider is utilizing wall cavities to create storage space. By installing a few open shelves, you can effortlessly incorporate a convenient storage and display area into your living room. Additionally, wall cavities can be transformed into a practical home office corner.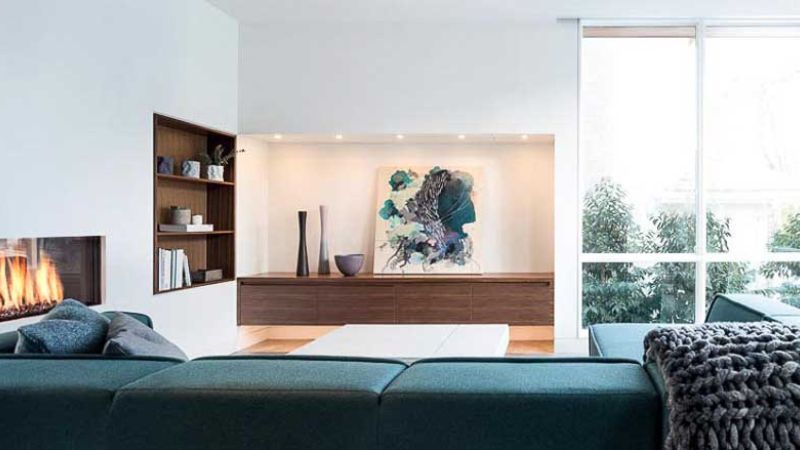 Using wall cavities to create storage space
2. Utilize wall-mounted metal bars
A simple design element like wall-mounted metal bars can offer several benefits. You can use them for planting and optimize storage space in your living room.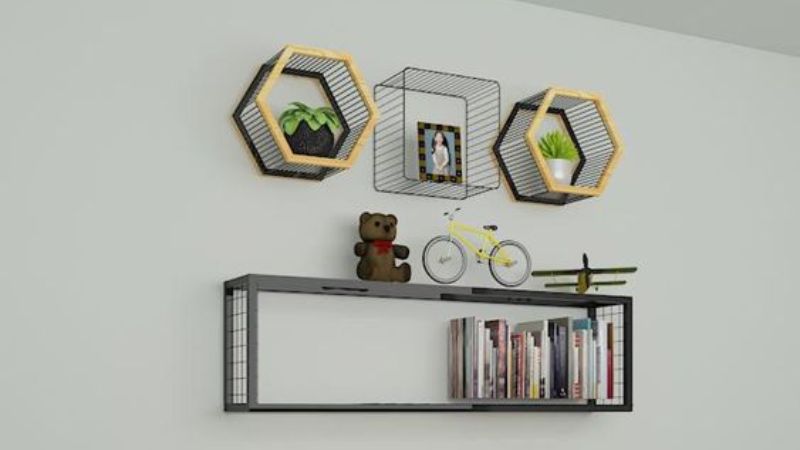 Wall-mounted metal bars, can be combined into a cabinet for convenience in the living room
3. Incorporate open shelves
Open shelf designs not only enhance convenience in a room but also serve as attractive focal points when decorated effectively. Choosing impressive paint colors and unique designs can create eye-catching elements within your living room.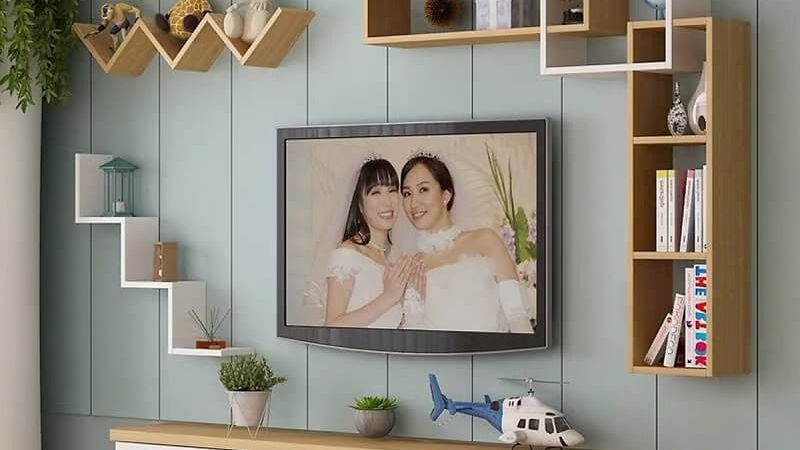 Open shelves not only make the room more convenient, but also create highlights in the room
4. Use storage cabinets
Integrating storage cabinets into the living room not only fulfills the storage needs but also enhances the attractiveness of the space. Designers often recommend using contrasting colors when selecting storage cabinets to create a visually appealing effect.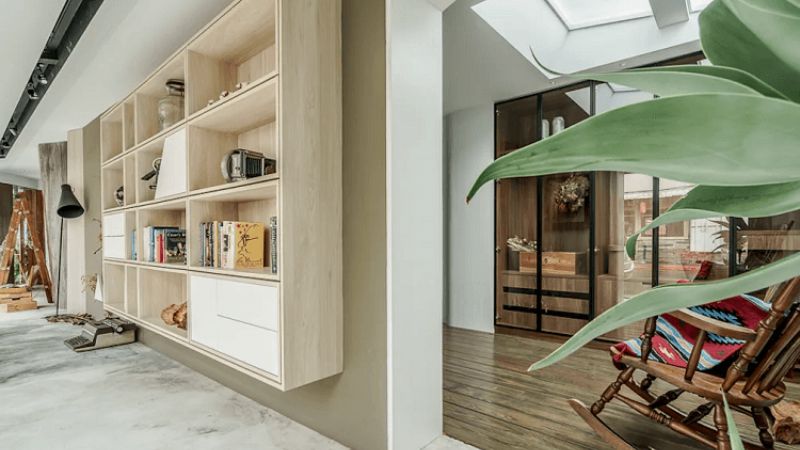 Storage cabinets are essential for providing storage and display space for the living room
5. Transform the window area into a relaxation spot
The area near the window can be utilized as a space for reading, listening to music, and relaxing, thereby creating a comfortable living room atmosphere.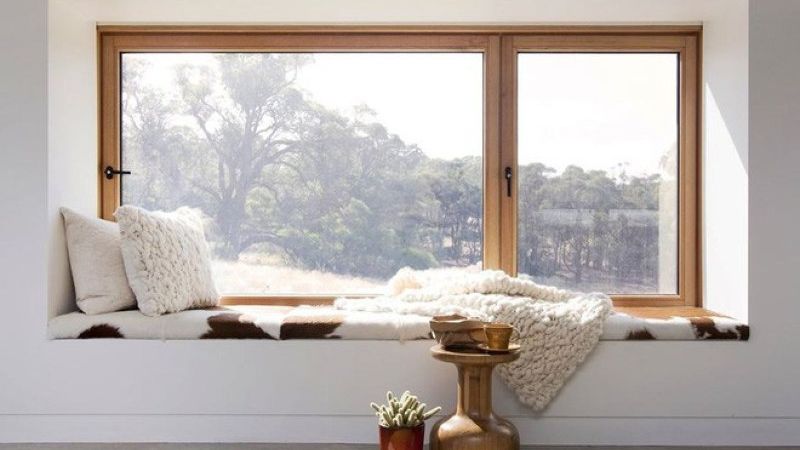 A more convenient living room if you combine the window area into a resting area
6. Choose a combined open and closed shelf model
To maintain a tidy and comfortable living room, a suitable storage system is indispensable. Consider opting for a combined model of open and closed shelves as it not only creates focal points but also avoids a heavy appearance.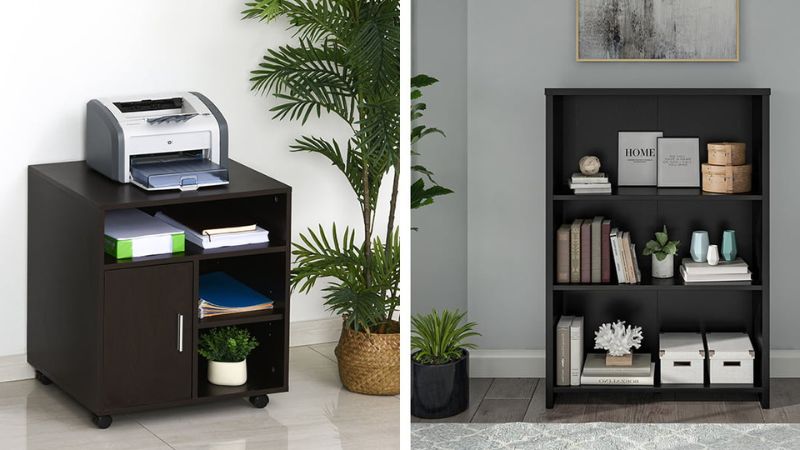 To keep the living room tidy and comfortable, a storage system is necessary
7. Utilize multi-functional furniture
To create a convenient living room, incorporating multi-functional furniture is crucial. For instance, consider purchasing a sofa set with storage space underneath, allowing you to conveniently store blankets and pillows while using the sofa.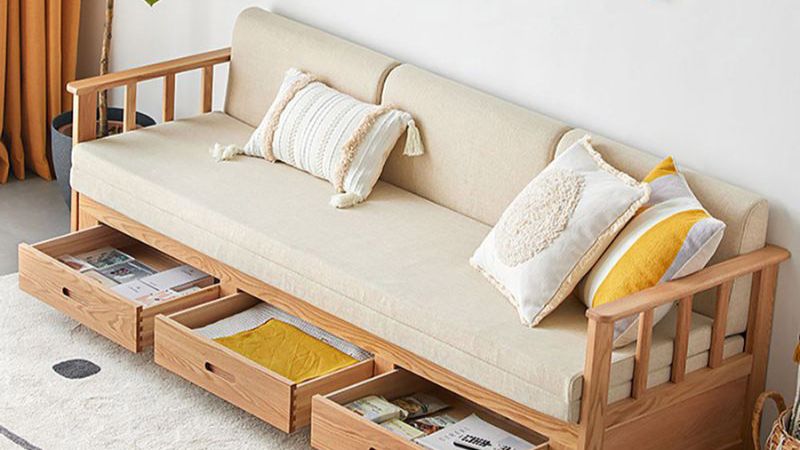 Sofa – Indispensable furniture in a convenient living room
8. Incorporate ladder-shaped shelves
Ladder-shaped shelves are commonly found in functional rooms. These shelves boast advantages such as compactness, creating focal points, and offering storage space. Moreover, they are suitable for various living room layouts.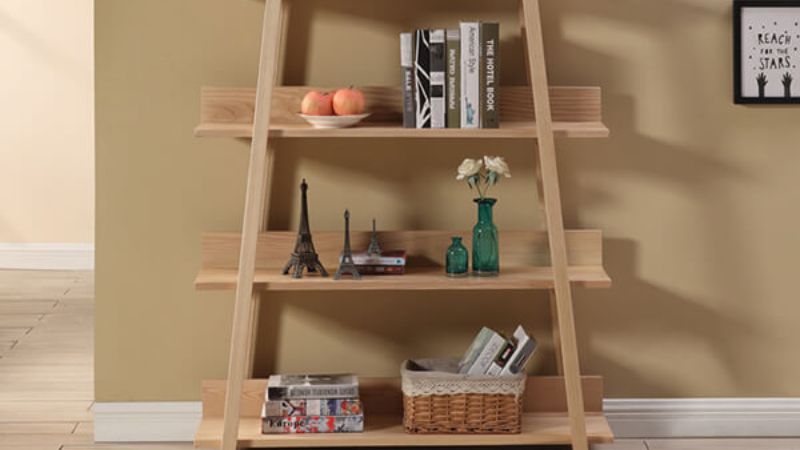 Ladder shelves are familiar and often present in convenient living rooms
By implementing effective design ideas and optimizing available space, you can create a neat, convenient, and attractive living room in your home. We hope that these ideas inspire you to create your own unique living room according to your preferences.
With the ideas we have shared, we hope you can develop your own living room concepts that align with your desires.