In charitable activities, distributing goods to those in need is a meaningful and practical endeavor. However, to effectively carry out charity work and create value, it is important to consider certain factors when distributing goods, particularly rice. In this article, we will provide guidance on how to properly distribute rice for charity.
1. Clearly define goals and targets
Before engaging in charitable activities, philanthropists should clearly define the purpose of rice distribution. This may involve helping the poor, the elderly, orphans, disabled individuals, or those facing difficulties due to natural disasters. You must have accurate information about the recipients you wish to assist and understand their circumstances.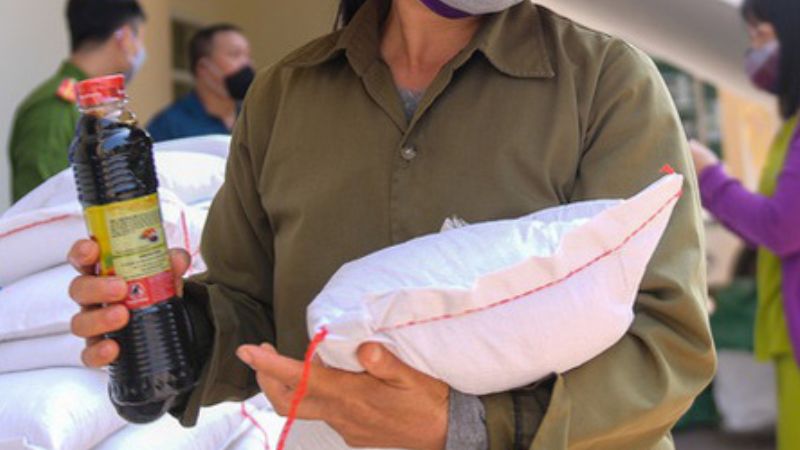 Clearly define goals and targets
2. Collaborate with charity organizations or government agencies
If you lack experience or face challenges in planning charitable work, it is advisable to collaborate with experienced charity organizations or government agencies. This will ensure that rice distribution is carried out in an orderly and fair manner.
3. Choose good quality and safe rice
When selecting rice for charity purposes, it is crucial to carefully consider its quality and safety. Since rice will be distributed to many individuals, it must be selected with caution to avoid distributing spoiled, moldy, or old rice that could negatively affect the health of the recipients. Additionally, it is recommended to balance costs and choose reputable distributors to purchase rice at affordable prices.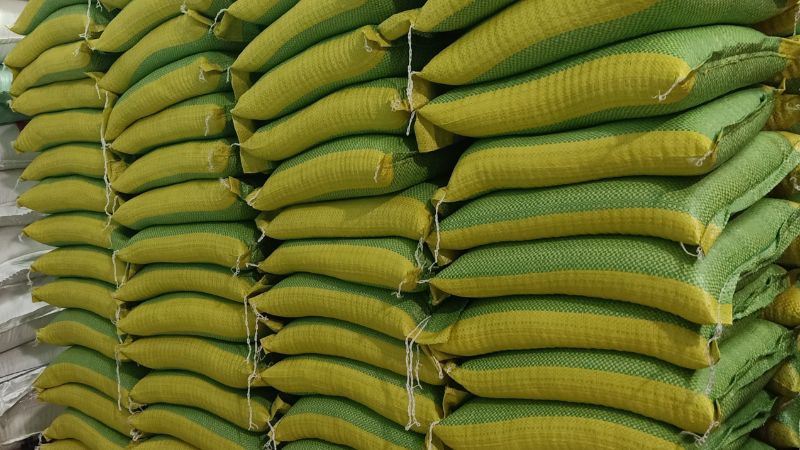 Choose good quality and safe rice
4. Collect funds and sponsorships
Organize fundraising activities and seek sponsorships from various sources such as businesses, individuals, and social organizations. It is important to ensure that the funds are transparently managed and used for the intended purpose.
5. Plan distribution and monitor
Planning:
Clearly define the schedule and locations for rice distribution to ensure convenience and effectiveness.
Ensure that the individuals in need truly benefit from the program.
Monitoring and evaluation:
Monitor the progress of distribution to ensure that rice reaches the intended recipients and that there is no abuse or misconduct.
Evaluate the effectiveness of the program and make necessary adjustments for future endeavors.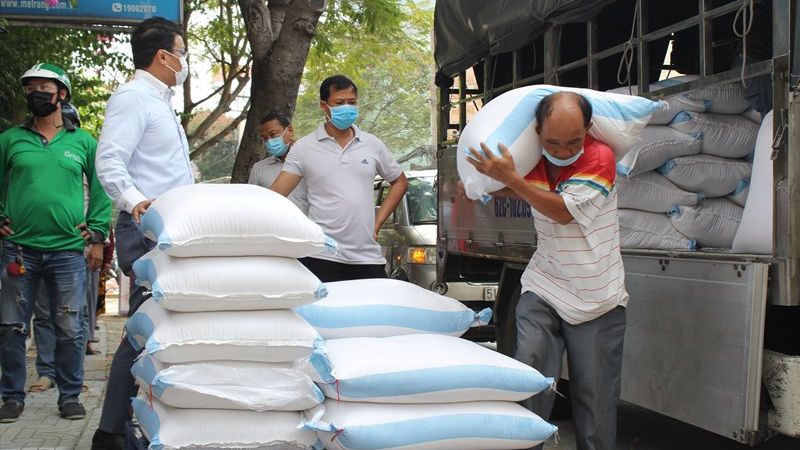 Plan distribution and monitor
6. Communicate and raise awareness
Utilize various media channels to publicize the rice distribution program and raise awareness about the plight of the less fortunate. Encourage people to participate in and support the program.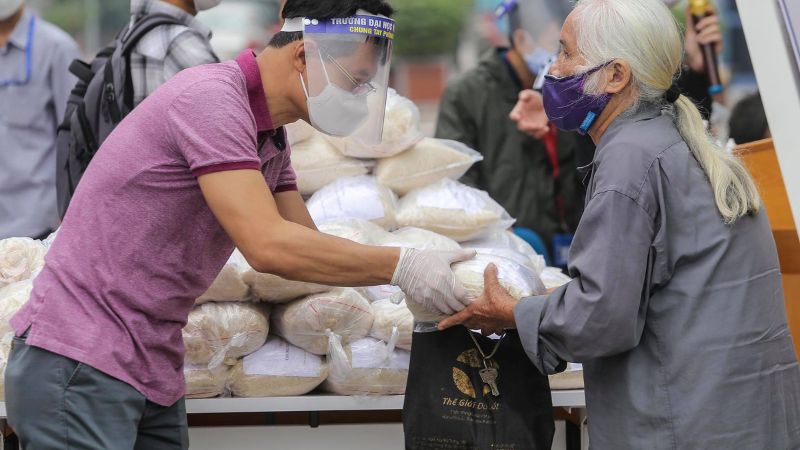 Communicate and raise awareness
7. Respect and fairness to everyone
When distributing rice or any other products for charity, always treat the recipients with respect, provide assistance, and prioritize the elderly. Avoid boasting or exploiting charitable work for personal gain.
Always listen to feedback from the recipients and those involved in assisting them to improve the charity program for future endeavors.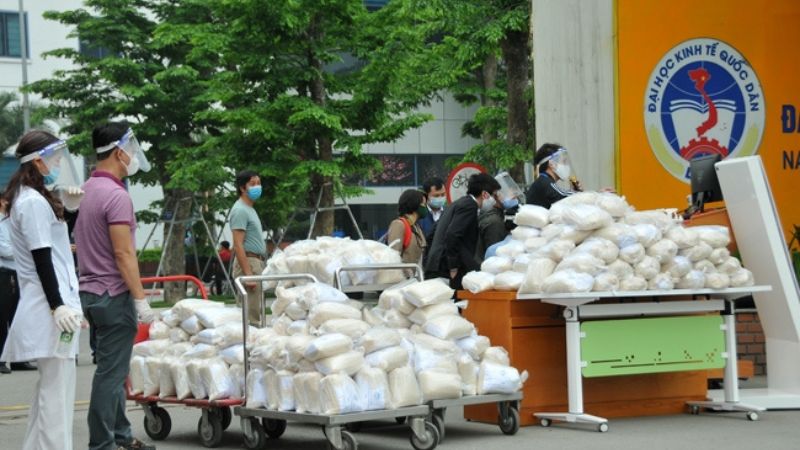 Respect and fairness to everyone