The Significance of Giving Gifts on the Seventh of July
The tradition of giving gifts on the Seventh of July stems from the love story of Cowherd and Weaver Girl. As the legend goes, Cowherd and Weaver Girl were punished by the Jade Emperor and were only allowed to meet on the 7th day of the 7th lunar month. To commemorate this story and express their love for each other, couples exchange meaningful gifts on this day to strengthen their bond and remember the love between Cowherd and Weaver Girl.
Additionally, singles can also participate in this tradition by choosing rituals and gifts that symbolize their desire to find true love.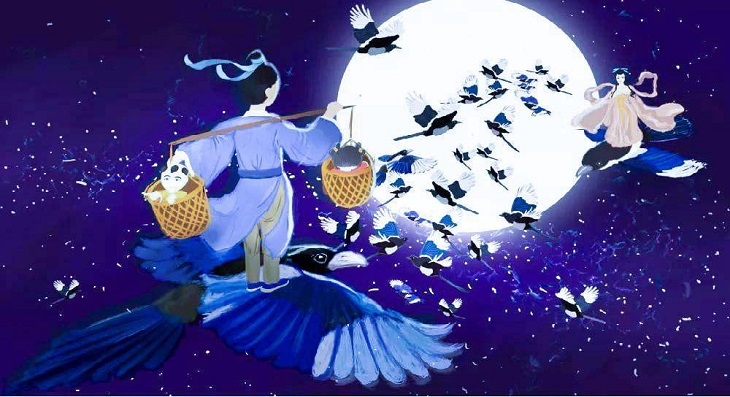 Giving gifts on the Seventh of July helps strengthen the love between couples
12 Meaningful Gift Suggestions for the Seventh of July
Mung Bean Sweet Soup
Mung bean sweet soup is a traditional dish often eaten by singles on the Seventh of July to represent their hope of finding their soulmate. It is also a refreshing treat that can be enjoyed by families during the hot summer days, fostering a warm and cozy atmosphere among loved ones.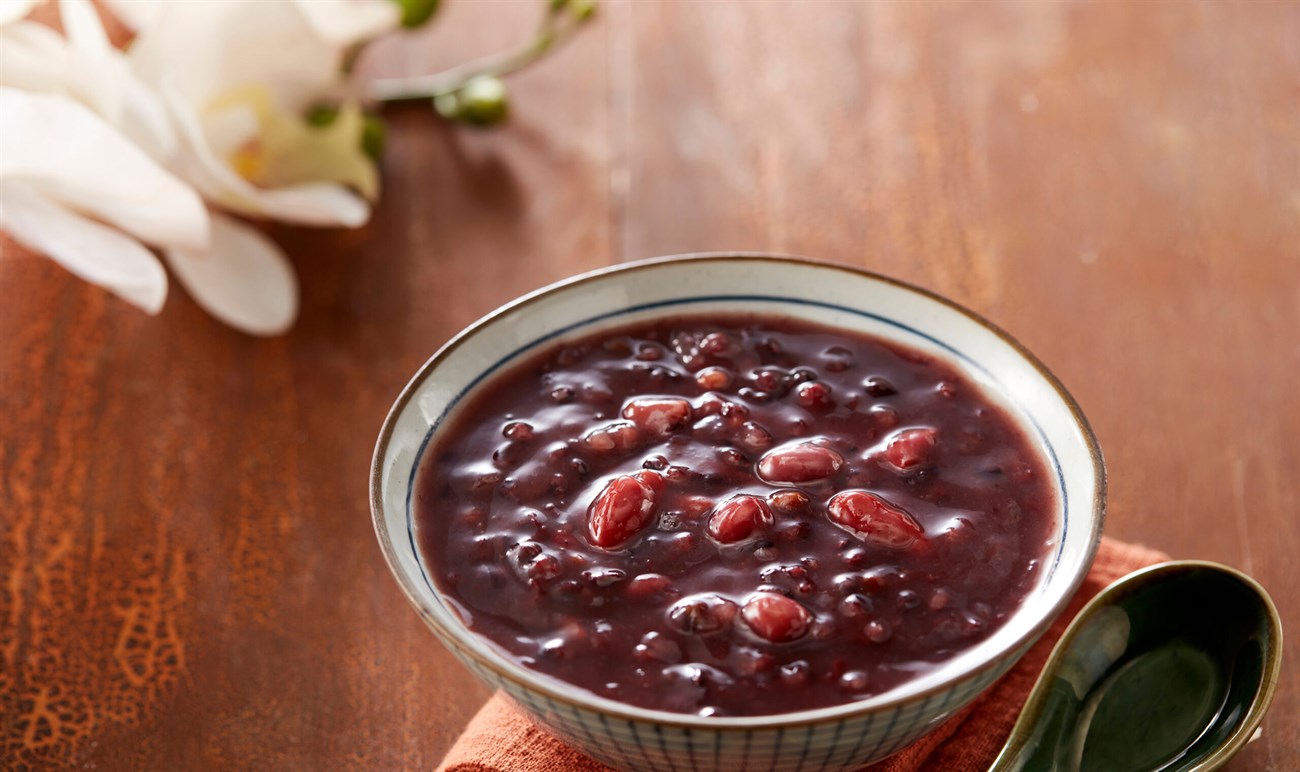 Singles often eat mung bean sweet soup to attract favorable love destiny
Memory Photo Album
A memory photo album is a thoughtful and meaningful gift for your loved one. By carefully compiling and decorating the album with sincere and heartfelt words, you can create a special gift that captures the precious moments of your love story. It serves as a tangible reminder of the love and care shared between you and your partner.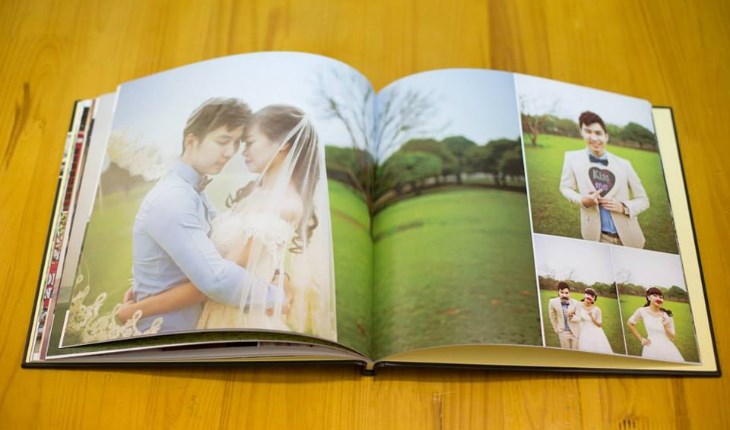 A photo album is a gift that captures the precious moments of a couple's journey together
Healthcare Devices
Prioritizing and taking care of the health of our loved ones is crucial. Healthcare devices such as massage chairs, blood pressure monitors, and fitness trackers play a significant role in maintaining and improving their well-being. These advanced technologies offer mental health support and effective treatment methods, helping them cope with the pressures of modern life.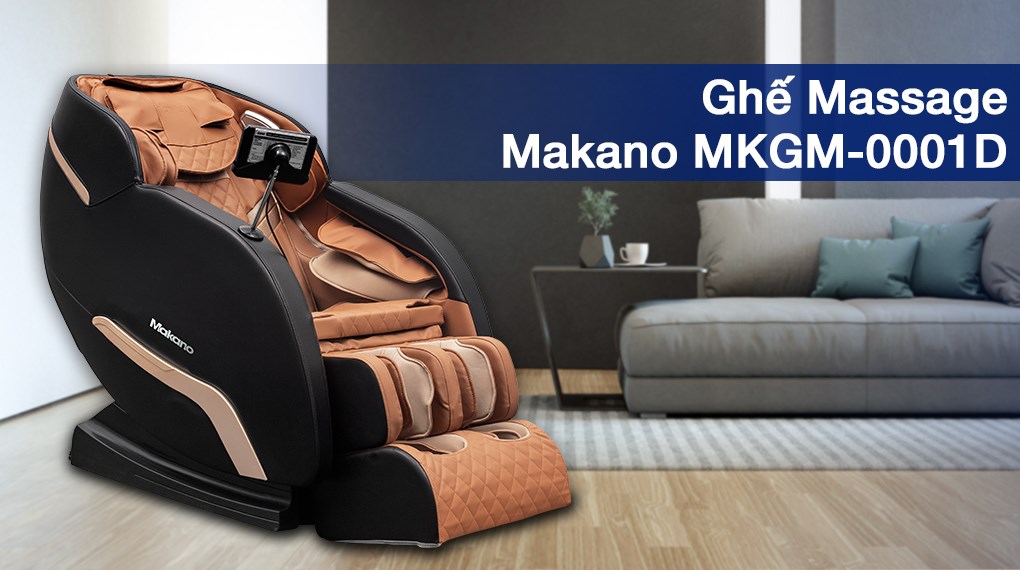 You can gift a Makano MKGM-0001D massage chair to improve your loved one's health and well-being
Beauty Devices
Beauty devices such as facial cleansers, massagers, and facial mist sprayers have gained popularity as practical and special gifts for your loved ones. These devices demonstrate thoughtfulness and care for their skincare and beauty routines. Moreover, they boost confidence and self-love, making your partner feel appreciated and cherished.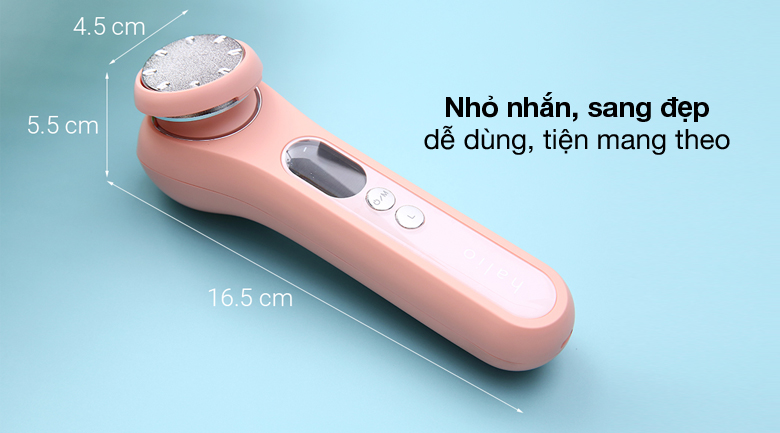 The Halio Ion Coral Hot-Cold Face Serum Spreader enhances the recipient's beauty and is a compact gift
Wallet or Handbag
Wallets and handbags are versatile and fashionable gift options. They not only hold and protect personal belongings but also serve as popular daily fashion accessories. By considering the recipient's preferences and style, you can choose a suitable wallet or handbag that will not only be a useful gift but also a symbol of care.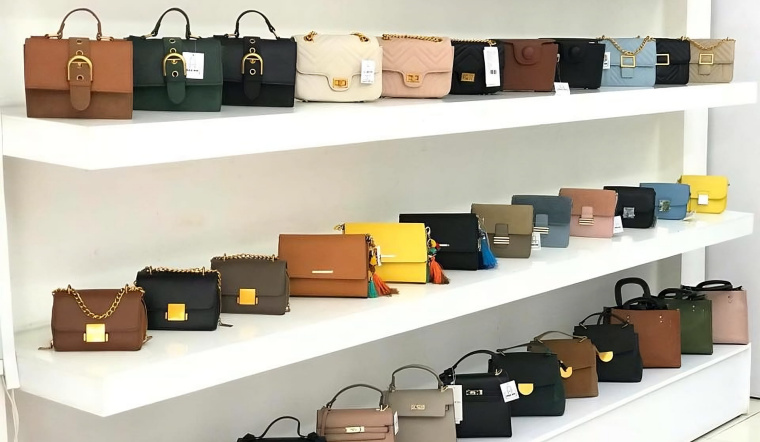 A handbag is a convenient and spacious gift option for your loved ones
Fashion Clothing
Fashion clothing not only serves as a material gift but also conveys affection and care from the giver. By choosing clothing that suits your partner's style and preferences, you demonstrate that you understand and appreciate their tastes. Moreover, shopping for clothing together can create exciting and memorable moments that strengthen your relationship.
Choose outfits according to your partner's preferences
Watch
Watches are not only fashionable accessories but also symbols of appreciation and the preservation of precious moments. Giving a watch to your loved one communicates a message of value and signifies the time you have spent together. With a wide range of watch models, styles, and usage needs, you can easily find a suitable watch that combines functionality and sentimental value.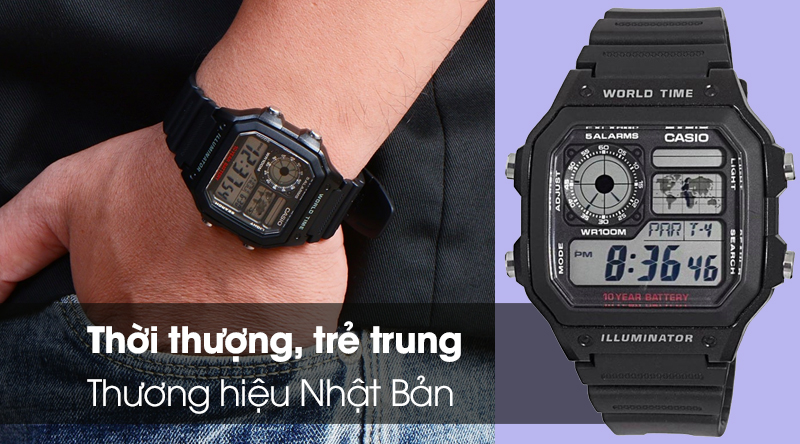 The Casio AE-1200WH-1AVDF Men's Watch is a suitable gift for men, representing a youthful and dynamic style
Jewelry
Jewelry is a timeless and special gift for women. It enhances their beauty, style, and represents luxury and value. Giving jewelry demonstrates sophistication and thoughtfulness in expressing your feelings. Jewelry is deeply connected to important moments and serves as a symbol of love and dedication.
With a wide range of designs and styles available, from elegant and luxurious to everyday wear, you can easily choose a piece of jewelry in gold, silver, diamonds, or gemstones that suits the recipient's taste.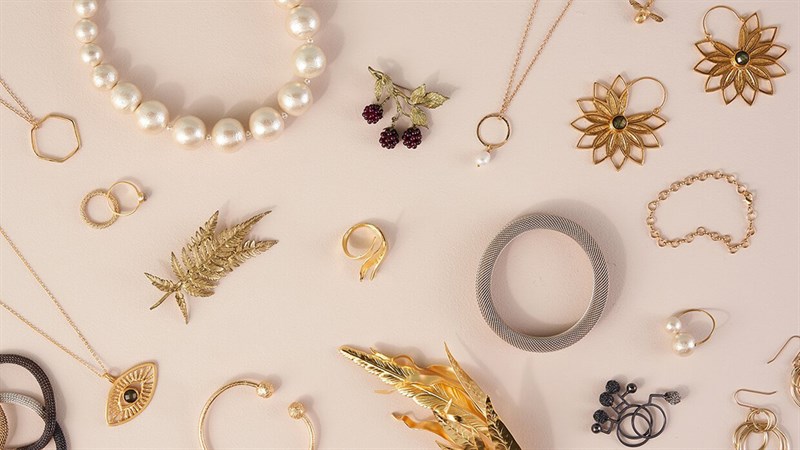 Jewelry is a gift that demonstrates your care for your loved ones
Cosmetics
In today's world, cosmetics have become an essential part of every woman's life. They help enhance natural beauty and support skincare and haircare routines. By giving cosmetic products, you show care and concern for the recipient's well-being.
Cosmetics are a gift that enhances the recipient's beauty
Fresh Flowers
Giving fresh flowers is a gesture of respect and care for the recipient. It can make them feel happy, grateful, and appreciate your affection. Fresh flowers are a way to express love, gratitude, and good wishes to your loved ones. Choosing flowers that have beautiful meanings, such as red roses or lilies, allows you to convey your true feelings.
A bouquet of fresh flowers allows you to express your sincere emotions to your loved ones
Sending Video Wishes
If you cannot be together on the Seventh of July, you can send each other video wishes. This heartfelt gesture will surprise and delight your partner, showing them that you understand their feelings and are always there for them.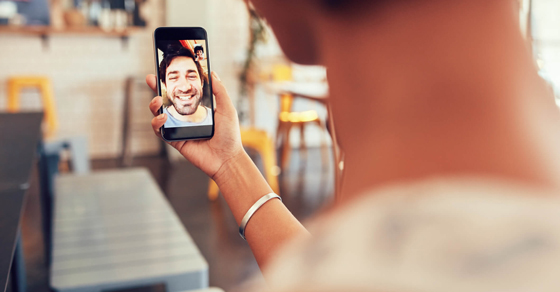 You can send wishes to your loved one through a video when you can't be together
Romantic Dinner
On the Seventh of July, take the time to enjoy a romantic dinner with your loved one. This special occasion will warm your hearts and bring more happiness to your relationship. Creating a romantic dinner involves careful planning of outfits, dishes, and table arrangements to create precious memories.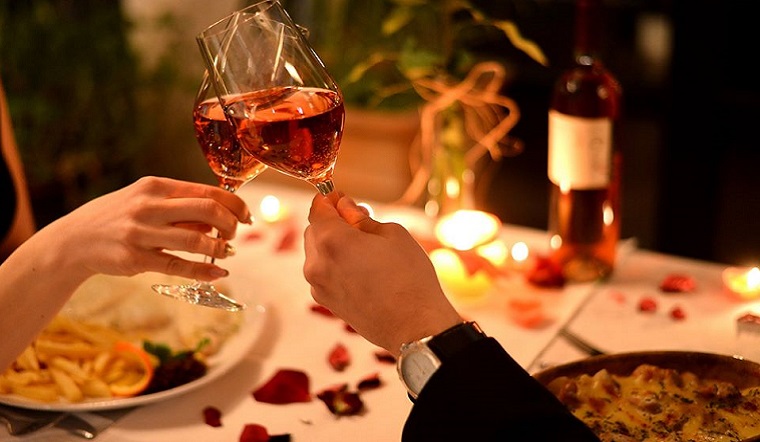 A romantic dinner can help strengthen your love for each other
Praying for Peace at the Temple Together
On the Seventh of July, couples can visit the temple together to pray for peace. This act of devotion and unity allows them to strengthen their bond and find solace in their love. Visiting the temple also serves as a way to overcome obstacles and seek guidance in their lives.
Praying together at the temple brings couples closer and brings good luck
Things to Avoid on the Seventh of July
Avoid Engagements or Weddings
It is best to avoid organizing engagements or weddings on the Seventh of July. According to tradition, this day symbolizes separation and farewell between Cowherd and Weaver Girl. To respect their story, it is better to choose another day for such significant events.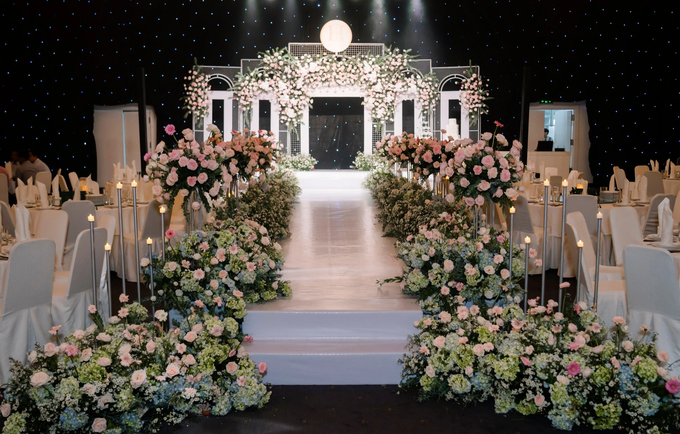 Avoid having weddings on the Seventh of July to honor the legend
Avoid Construction or Renovation
As the Seventh of July often falls during the rainy season and the 7th month of the lunar calendar, which is believed to bring bad luck, it is advisable to refrain from undertaking construction or renovation activities on this day to avoid potential negative outcomes.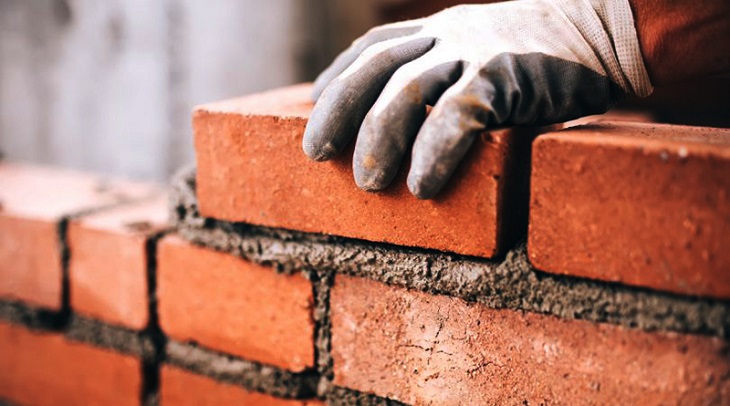 Avoid construction activities on the Seventh of July to prevent bad luck
If you have any further questions or need additional information, please feel free to leave a comment below!