When it comes to meat, there are certain types that should be avoided in order to protect your health. However, meat can still be processed into delicious and nutritious dishes.
1Loss of Elasticity in Beef
One way to determine the quality of fresh beef is to press it and see if it quickly returns to its normal state. If the beef lacks elasticity and creates a dent when pressed, it indicates that the meat has been left for too long, resulting in a loss of moisture and nutrients, or even spoilage.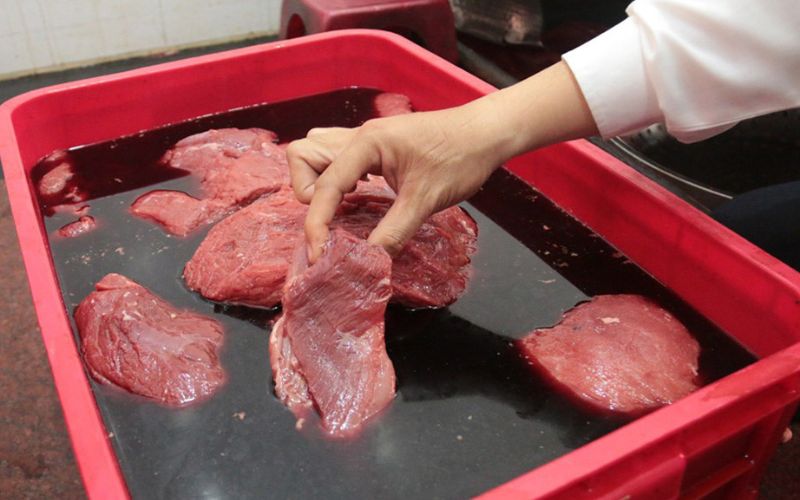 Avoid buying loss of elasticity beef
2Meat with Unusual Color
Fresh, high-quality beef typically has a dark red or natural pink color. If the meat is blackened or has an abnormally bright red color that turns dull, it indicates that the meat has been left for too long or has been contaminated with cow's secretions.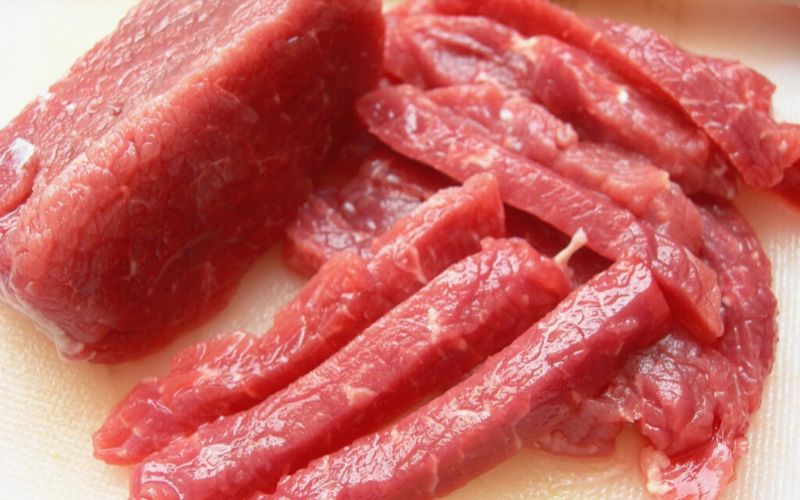 Avoid buying meat with unusual color
3Pre-ground Beef
Many meat stalls and supermarkets often mix beef with additives or leftover meat parts. It can be difficult for customers to distinguish with the naked eye. Therefore, it is recommended to choose whole pieces of beef, wash them thoroughly, dry them with a towel, and then chop them finely with a sharp knife to ensure the quality of the meat.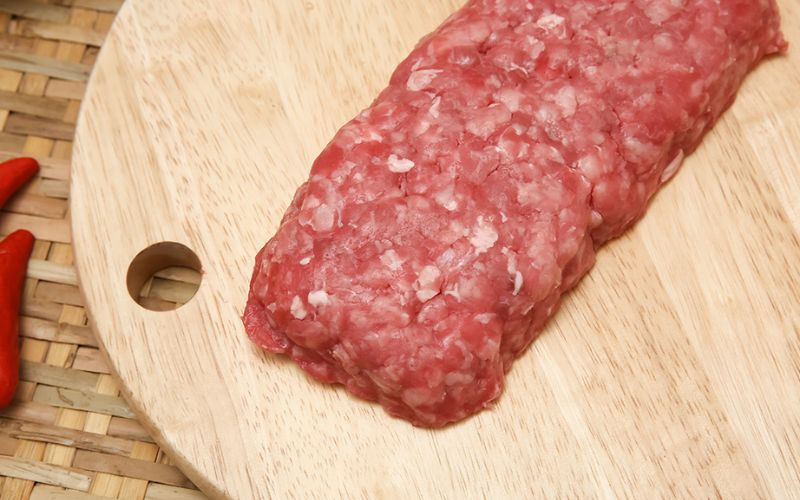 Avoid buying pre-ground beef
4Meat with Odor, Leaking Water, or Sticky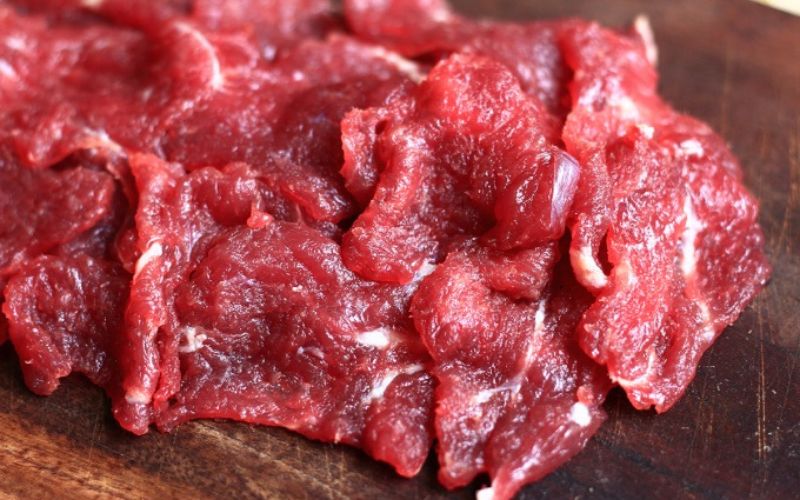 Avoid buying meat with odor, leaking water, or sticky