The Salak fruit, originating from Indonesia, has gained significant attention for its unique combination of familiar appearance and delicious taste. With its sweet and mildly flavored flesh and crunchy texture, this fruit stands out from the rest. Let's take a closer look at the fascinating world of Salak fruit!
What is Salak fruit?
Salak fruit, also known as "snake fruit," bears a resemblance to Thai rambutan. Its taste, however, is hard to describe as it varies from person to person. Some find hints of fragrance, while others experience distinct scents and flavors. Overall, the taste of Salak fruit is a truly special and indescribable experience.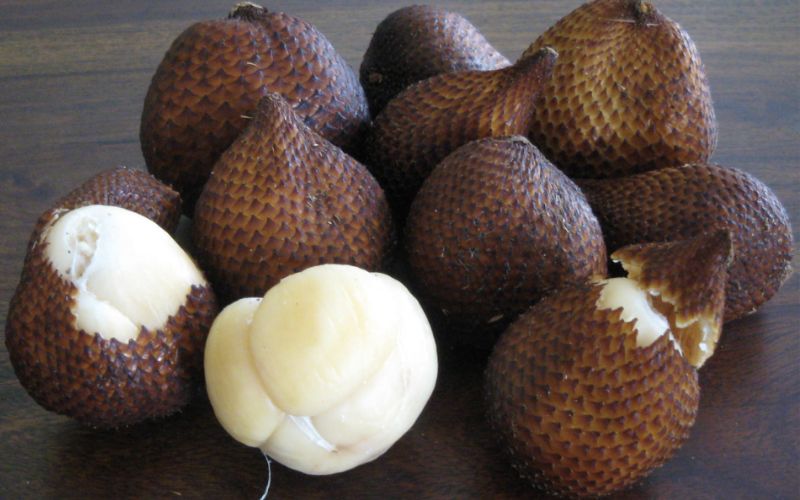 Salak fruit
The Salak tree is relatively short, adorned with long thorns and leaves measuring around 6 meters. The fruit grows in clusters and has a snake-like skin texture. Once ripe, the fruit loses its thorns and reveals white, exceptionally crispy flesh inside.
While Salak fruit may resemble Thai rambutan, it offers its own distinct taste. Its crunchiness and mild sweetness, without any sourness, have enchanted many. It can be enjoyed fresh or incorporated into various dishes such as salads, smoothies, and crispy fried Salak.
Due to its captivating appearance and unique taste, Salak fruit is highly sought after during its season. Many individuals have become repeat buyers, drawn to its new and unfamiliar flavor profile.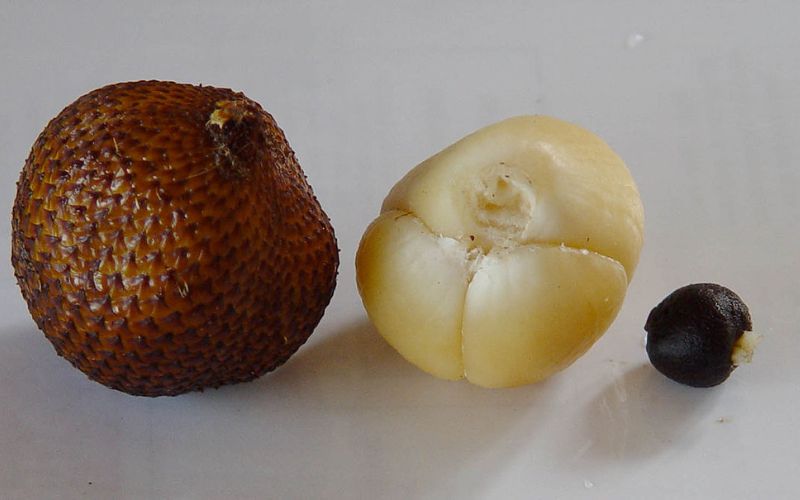 Salak fruit flesh
The price of Salak fruit
Currently, Salak fruit is being sold for approximately 200,000 – 240,000 VND/kg, although prices may vary depending on the source and fruit size, ranging from around 150,000 – 250,000 VND/kg.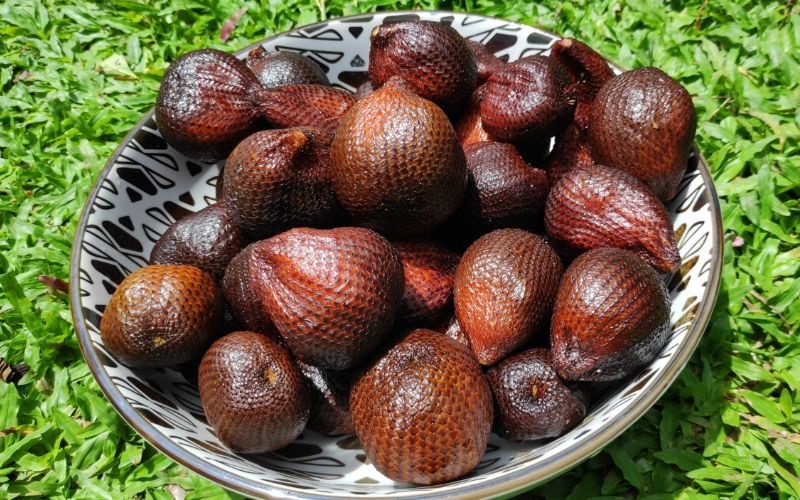 Salak fruit priced at about 200,000 – 240,000 VND/kg
Above is the type of fruit that has been causing a sensation on the internet. With its snake-like skin and constant sold-out status, we wanted to introduce it to you. Try it for yourself and share your experience with us. We hope you find this information helpful.