When it comes to choosing bathroom tiles, seeking advice from experts is a wise decision. Experts possess the knowledge and experience to offer practical suggestions that can help you create a stunning and functional bathroom space. Let's explore 8 expert tips for selecting bathroom tiles.
1 Opt for larger tiles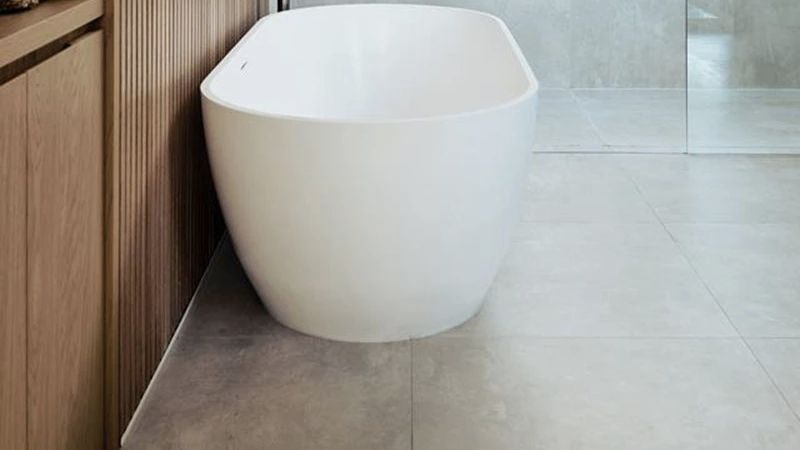 Choose large-sized tiles
When choosing bathroom floor tiles, experts recommend selecting larger-sized tiles. The utilization of larger tiles on the floor can create an illusion of spaciousness within the room. Additionally, using large tiles minimizes the number of grout lines in the bathroom, thereby simplifying the cleaning process.
2 Consider subway tiles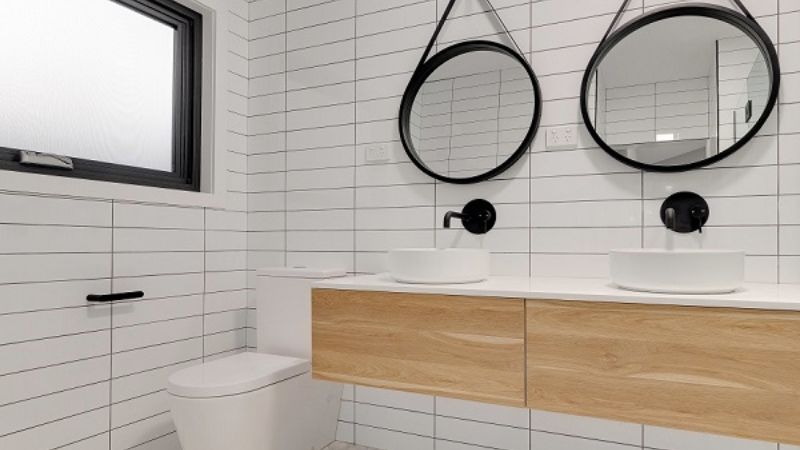 Choose subway tiles
Subway tiles are an excellent choice for bathroom wall tiling. Their design is ideal for creating a sense of height and openness within the bathroom. Moreover, subway tiles bring a modern and stylish appearance to the room.
3 Opt for dark-colored tiles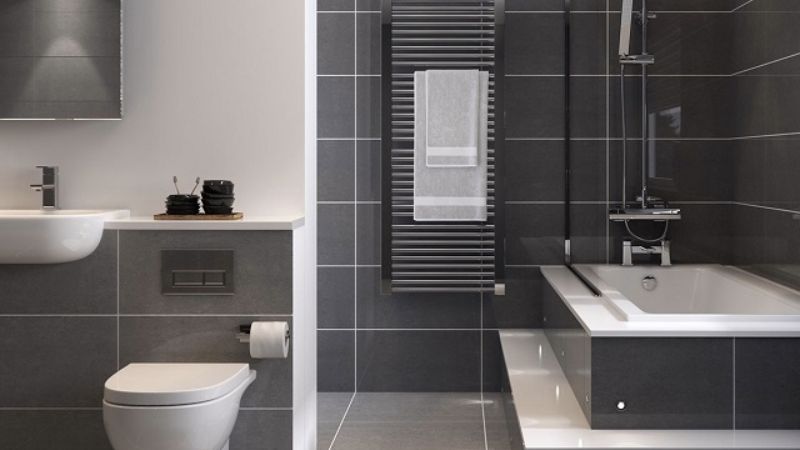 Choose dark-colored tiles
To achieve a timeless or classic look for your family bathroom, consider using dark-colored tiles. The contrast between light and dark areas on the walls adds visual interest to the space. Dark-colored tiles can enhance the beauty of the bathroom without the need for excessive decoration.
4 Explore penny tiles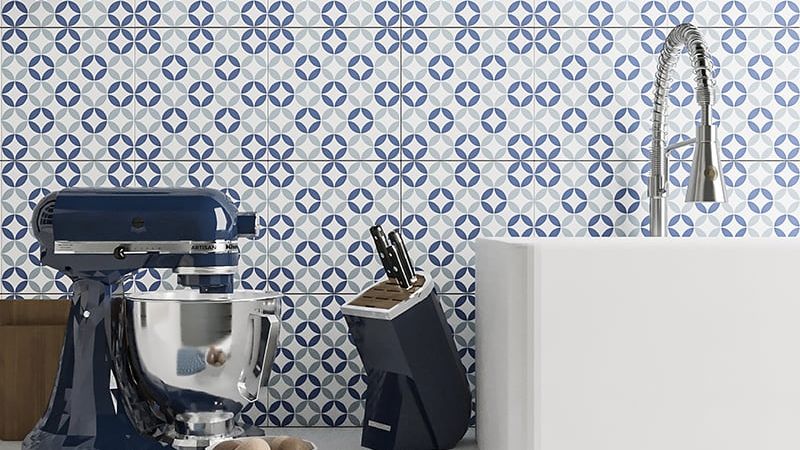 Penny tiles
Penny tiles are a popular choice for bathroom tiling. They add brightness and allure to the bathroom space. However, experts advise using penny tiles selectively to create focal points within the bathroom.
5 Consider fish scale tiles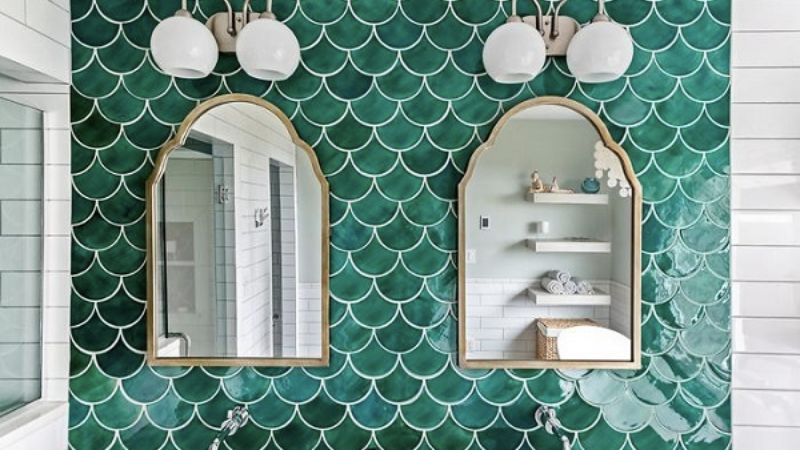 Choose fish scale tiles
Utilizing fish scale-shaped tiles can add a fascinating and captivating touch to your bathroom. Particularly, blue fish scale tiles bring a cool and refreshing coastal ambiance to the space.
6 Consider finger tiles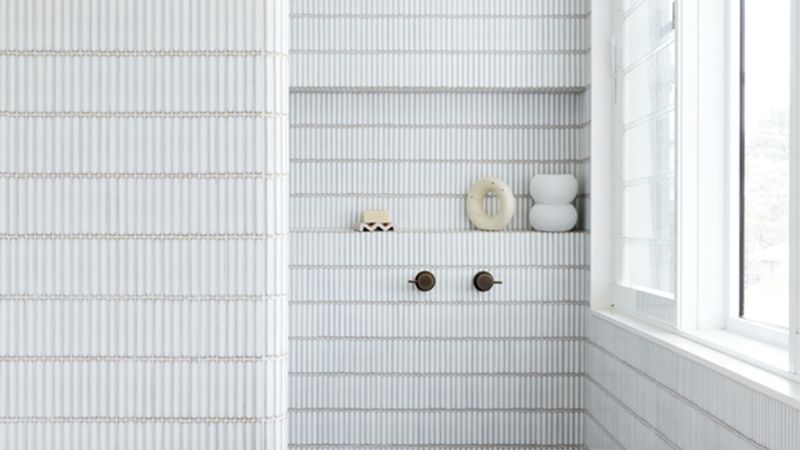 Finger tiles
In recent years, finger-shaped tiles with delicate and compact designs have gained popularity, particularly among women. These tiles are suitable for minimalist bathrooms and bring a unique and distinctive beauty without excessive details.
7 Opt for square tiles
Choose square tiles
Square tiles have been a popular choice for bathrooms for a long time. Their versatility makes them suitable for bathrooms with various design styles.
8 Consider black and white wall tiles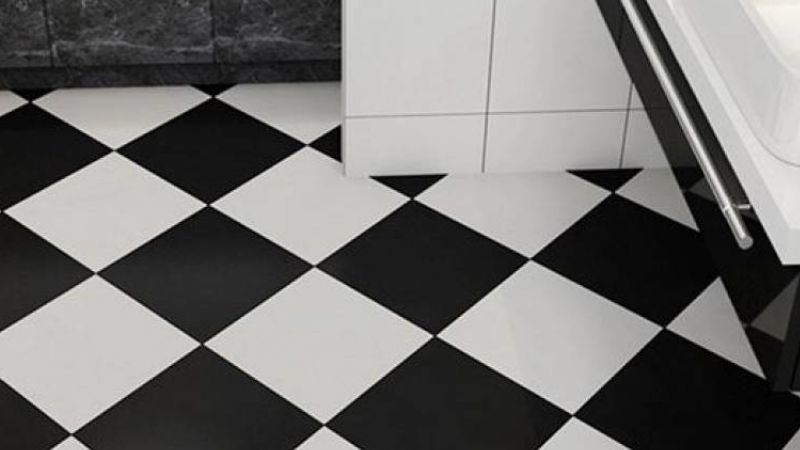 Choose black and white wall tiles
Recessed walls in the bathroom offer numerous advantages for users. They provide a convenient space to store shower gel, shampoo, and personal hygiene items without occupying additional space. According to experts, black and white wall tiles are ideal for tiling recessed walls in bathrooms.
The aforementioned tips offer a variety of criteria to consider when selecting bathroom tiles based on comfort, aesthetics, durability, and ease of maintenance. Hopefully, these suggestions will assist you in choosing the tiles that best suit your preferences.