1. Use a dedicated power outlet
When using an induction cooker, it's important to plug it into a separate power outlet to avoid fire hazards or electric shock. Do not share the outlet with other electrical appliances. Additionally, make sure the power supply in your household can handle the current intensity required by the cooker. It's recommended to have a voltage stabilizer to prolong the lifespan of the cooker's magnetic coil.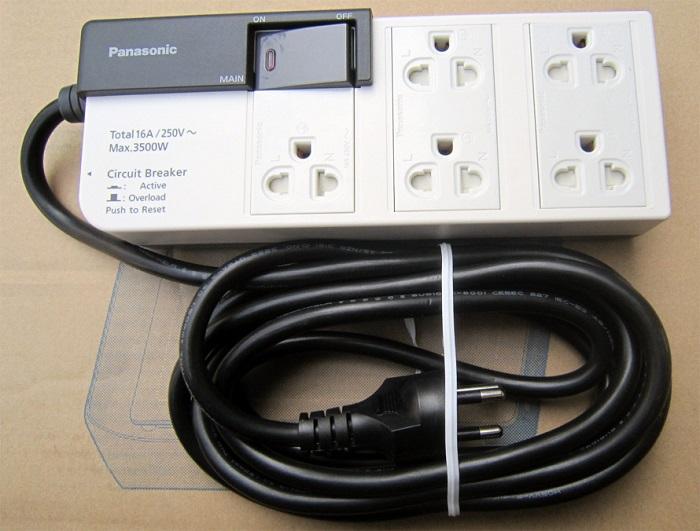 Use a separate power outlet for the induction cooker
2. Start at low temperature
When turning on the cooker, avoid starting at a high temperature. Induction cookers heat cooking utensils faster, and starting at a high power level can easily lead to burnt pans and food. It's best to start at a low power level and gradually increase if necessary.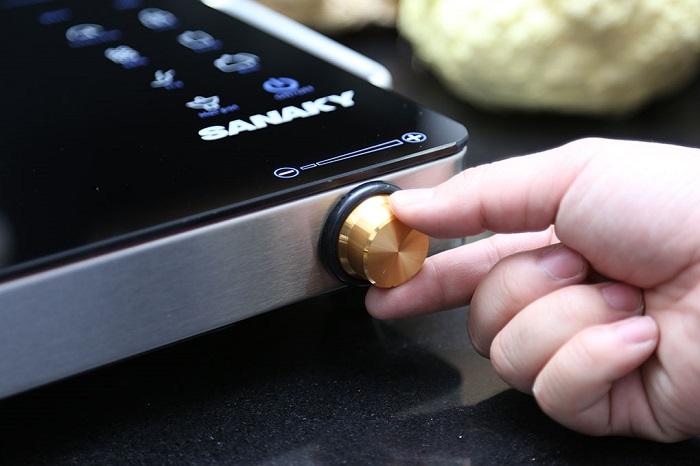 Adjust power level from low to high gradually on the induction cooker
3. Use appropriate pot size
While induction cookers are compatible with various types of pots, it's important to use pots with a flat bottom and a diameter between 10 cm and 26 cm. This ensures the entire induction circle of the cooker is covered, and prevents using pots that are too large, heavy, or can scratch or break the cooker's surface.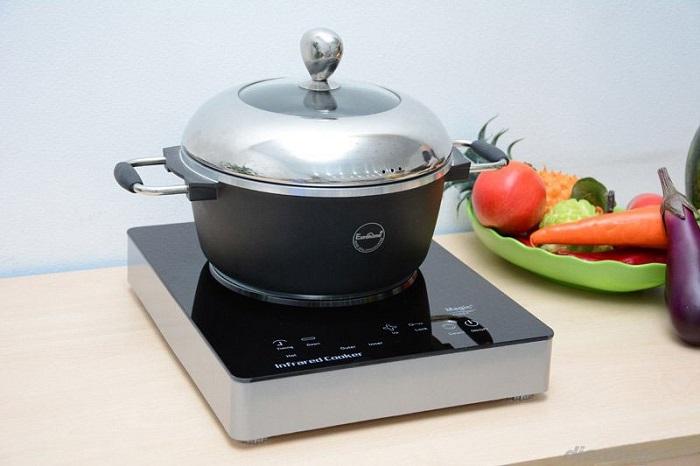 Use a pot of appropriate size when cooking on the induction cooker
4. Save electricity
To save electricity, you can turn off the cooker a few minutes before finishing the cooking process. The remaining heat is often sufficient for stews and stir-fries. However, for fried or deep-fried dishes with a lot of oil, this method should not be applied.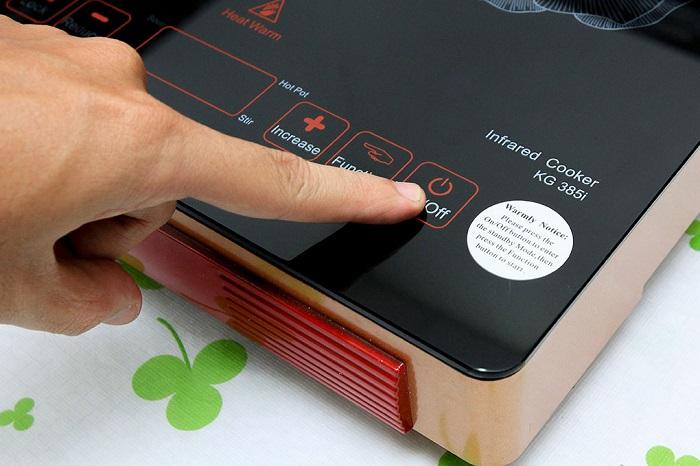 Turn off the induction cooker a few minutes before finishing the cooking process
5. Use and store safely
Follow these safety tips for using and storing the induction cooker:
– Do not touch the cooker's surface with your hands, even after cooking to avoid burns. Avoid wiping water on the surface until the cooker has completely cooled down.
– After cooking, do not immediately unplug the power cord. The cooker's cooling fan continues to operate to cool it down.
– Dry the bottom of the pot before placing it on the cooker.
– Place the cooker in a well-ventilated area, away from fire, water, or electronic devices such as refrigerators.
– Read the manufacturer's instructions, especially the technical specifications and important recommendations, before using the cooker.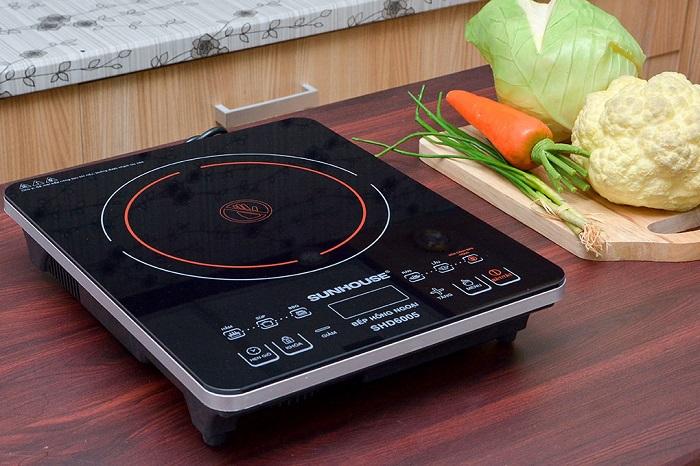 Place the induction cooker in a well-ventilated area, away from fire or water
Efficiently using an induction cooker is essential. By following the instructions above, you can safely and properly utilize this modern cooking appliance.