Puka and Gin Tuan Kiet are officially living together. "November bride" Puka is cute, sweet in different wedding dress styles. Unlike previous Vbiz brides, all the wedding dresses Puka wears skillfully heighten her height, despite her modest height. Puka also leans toward mermaid designs rather than the familiar fluffy dresses.
Lightly fitting mermaid dress
This is the first design that Puka wears for her wedding in Cam Ranh. The dress design cups the chest with a lightly fitting mermaid silhouette, the back of the skirt combines with delicate voile.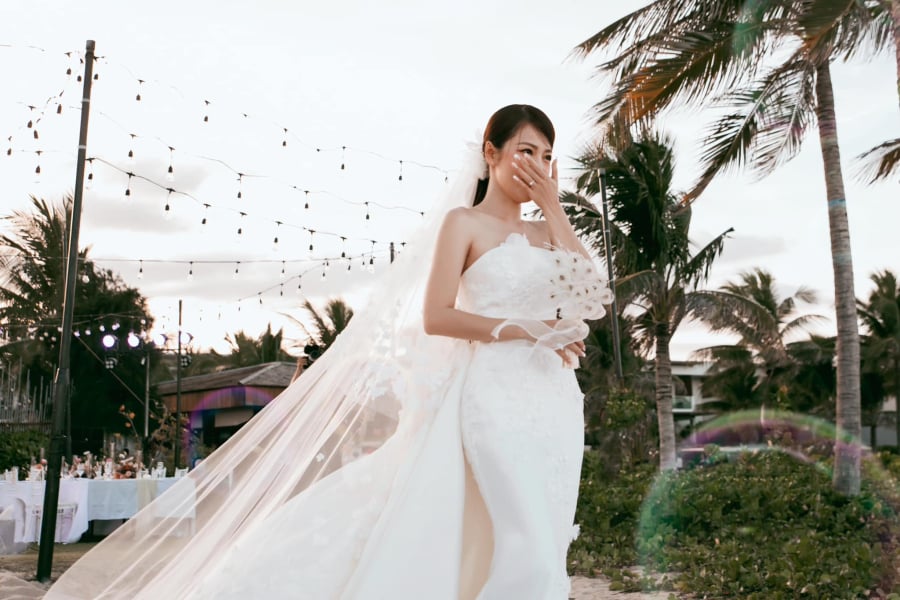 This extremely body-enhancing design helps Puka look taller. The lightly fitting mermaid design accentuates her curves, highlighting her sexy charm while still showcasing her youthful beauty. The dress hugs the front but widens at the back and is combined with voile to make the bride move easily while still being graceful.
3D flower-accented short dress for the evening party
The bride also prepares a cocktail dress for the evening party to blend in with close friends. This 2-in-1 design is specially made by designer Le Thanh Hoa for Puka. The evening party dress has a short silhouette that skillfully elongates the legs, the design can be separated from the back part so that the bride can "dance freely."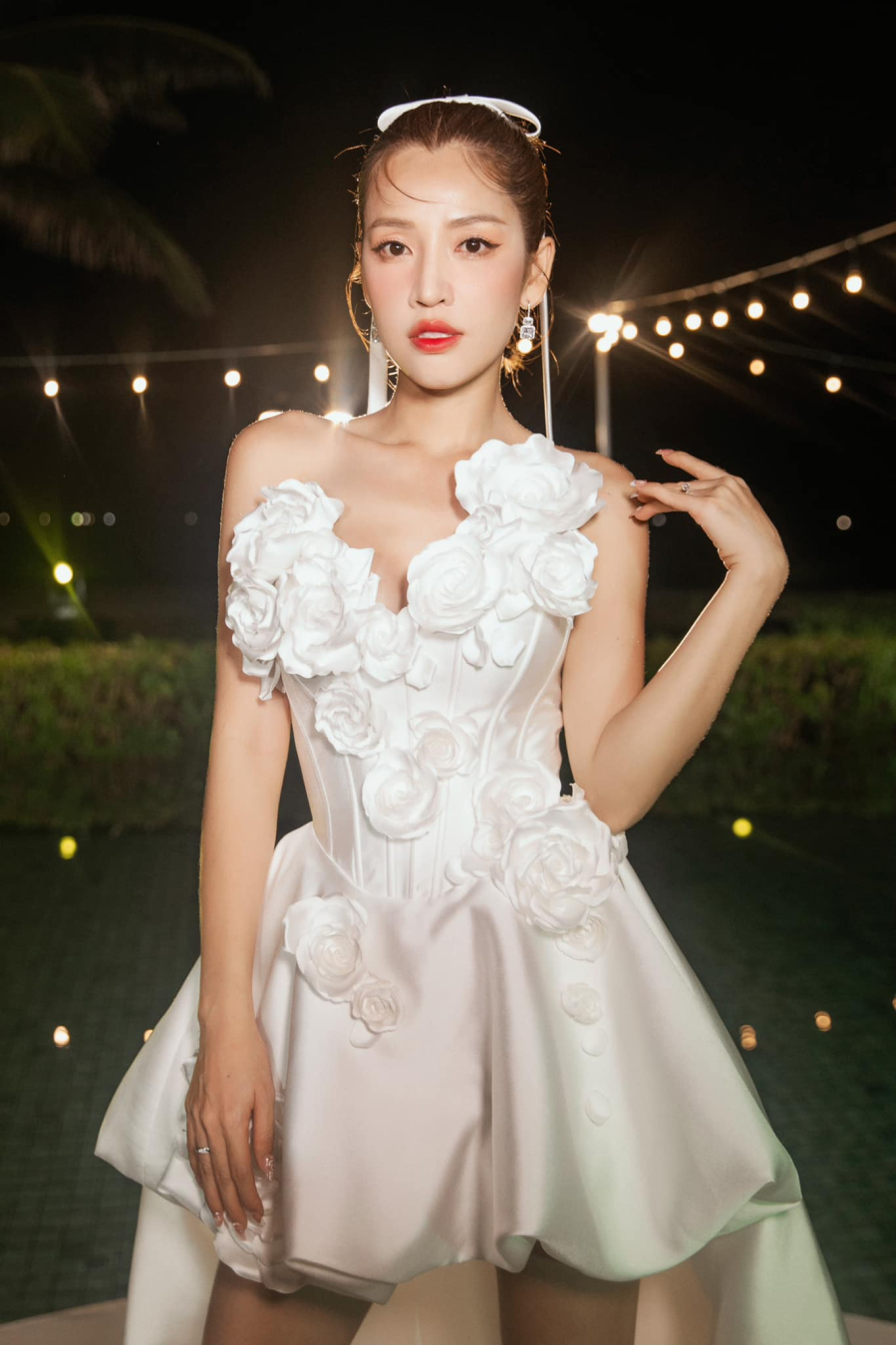 There's also a moment when the bride "ditches" her high heels and wears a cute pair of sandals to dance with the new guests at her wedding.
Off-the-shoulder 3D flower wedding dress
At the wedding in Ho Chi Minh City, Puka showed off her graceful bare shoulders in a delicate off-the-shoulder wedding dress. Another design that skillfully enhances height with a lightly fitting mermaid silhouette. The back of the skirt, waistline create accents that highlight the bride's slim waist and balanced figure.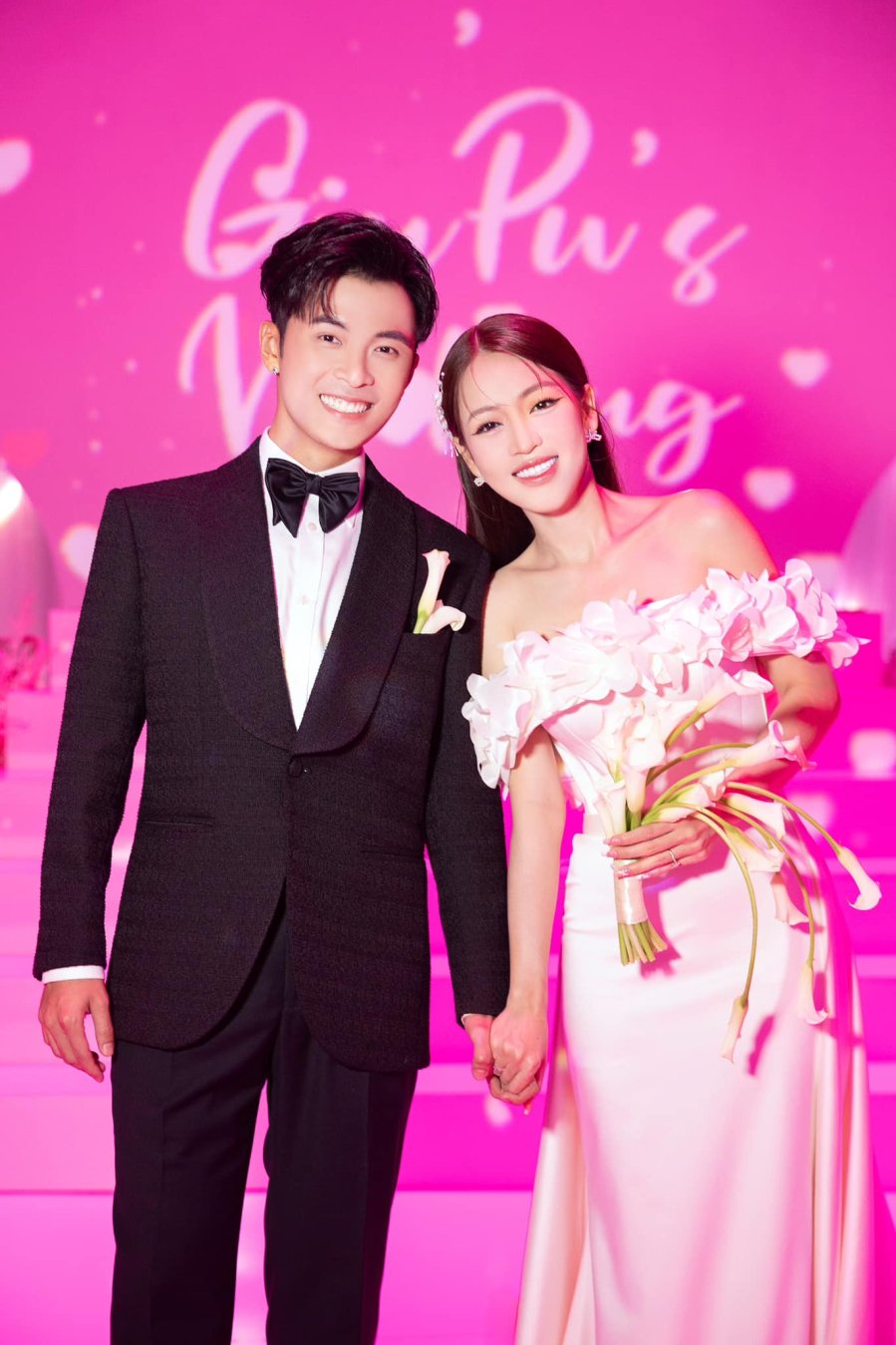 The wedding dress is very suitable for Puka's small, sweet figure. Despite being older than the groom, she still looks very youthful.
Flower-accented strapless dress
Another strapless design, embellished with 3D flowers along the body, makes the bride graceful and infinitely elegant when she chooses a low ponytail with delicate floral accents.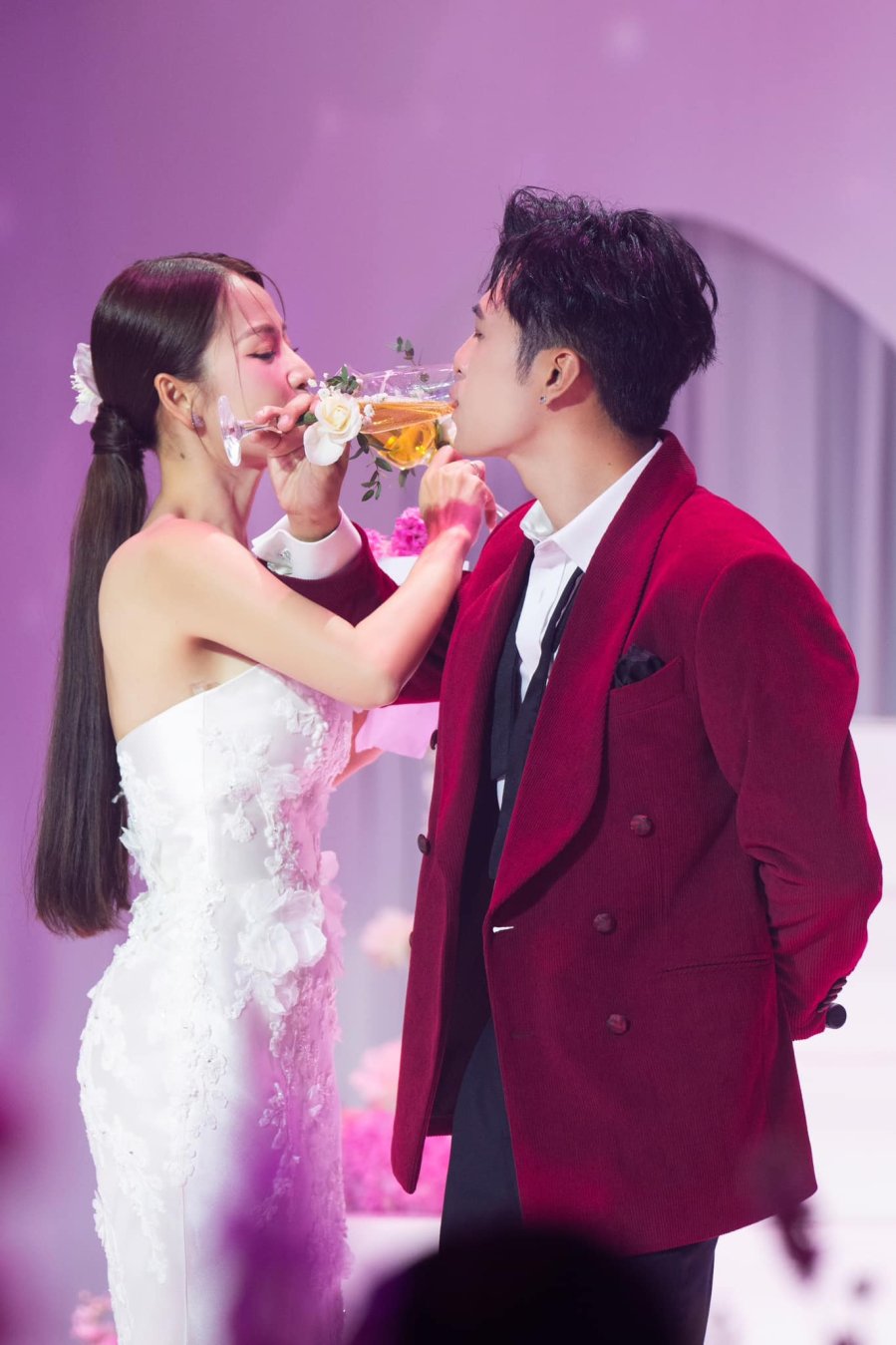 Strapless princess dress
This is the dress that Puka chooses for the official ceremony at the wedding in Ho Chi Minh City. The bride wears a fluffy princess-like dress. But the design is still simplified with intricate details to enhance her figure. The silhouette is not too wide and flared, still highlighting the figure of the bride Puka.