Taylor Swift is currently a name that receives a lot of attention with her world tour. She is not only famous for her hit songs, but she also receives a lot of attention from the public for her fashionable style. Every time she appears, she receives compliments for her beautiful outfits.
There is one item that she loves, which is high boots. She often wears this type of shoes. With her clever styling, Taylor Swift maximizes the "figure-hacking" ability of high boots to enhance her personal style. Let's learn a few mix&match tricks from Taylor to upgrade our own style.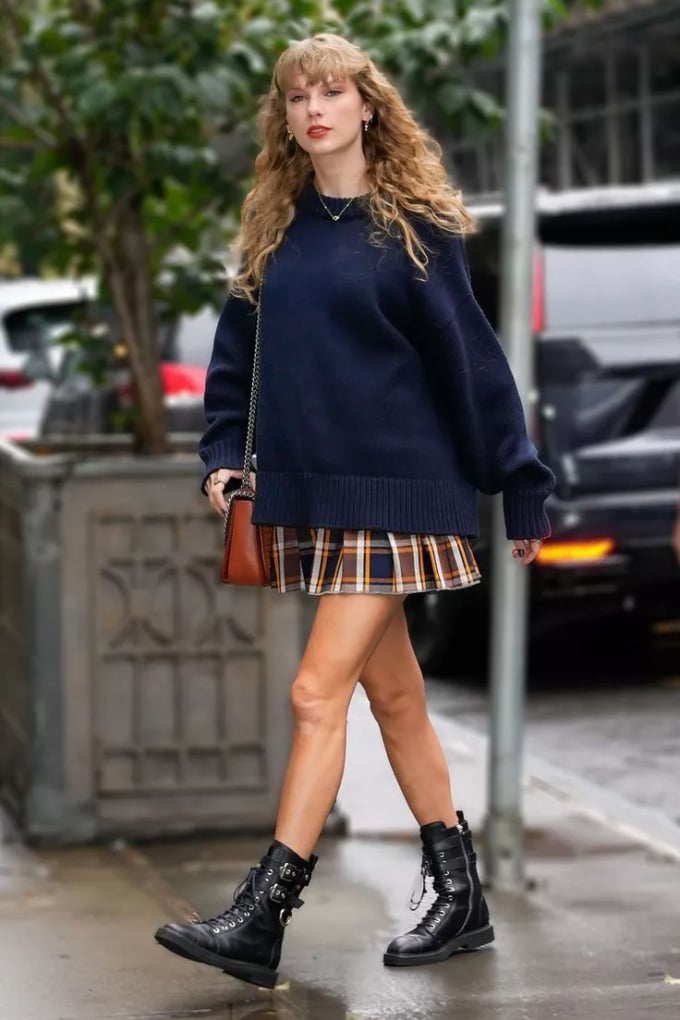 To look more beautiful with high boots, Taylor Swift combines a cozy sweater, a pleated skirt, and a pair of high boots. This outfit makes Taylor look much younger than her actual age.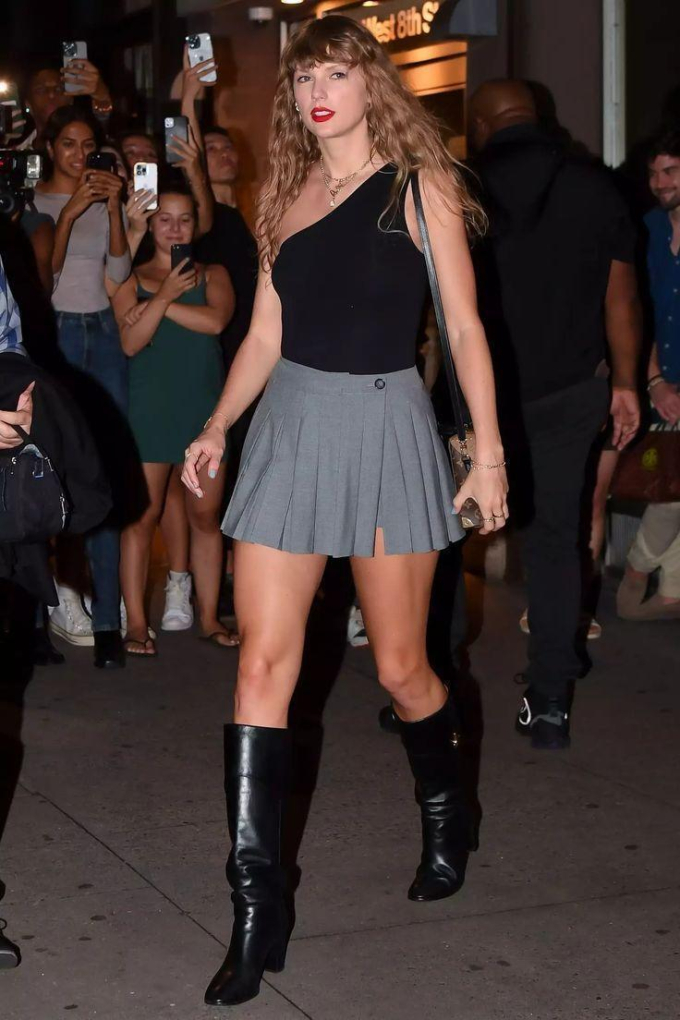 Taylor chooses a pleated skirt and a basic off-the-shoulder top, the boots she chooses are simple but still bring a stylish and stunning vibe.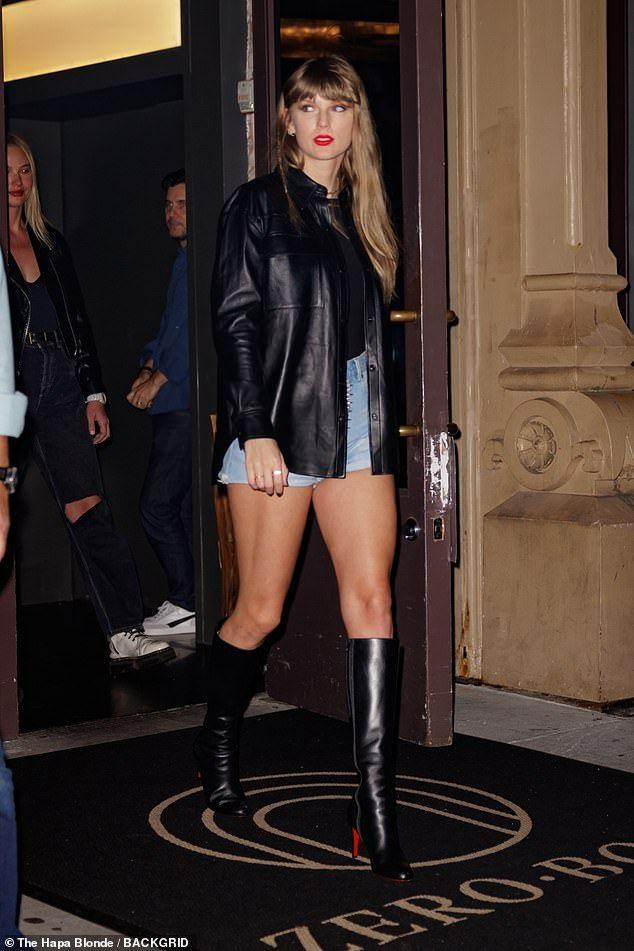 Taylor wears a black leather jacket and a pair of high black boots. The highlight of this outfit is the vibrant green shorts.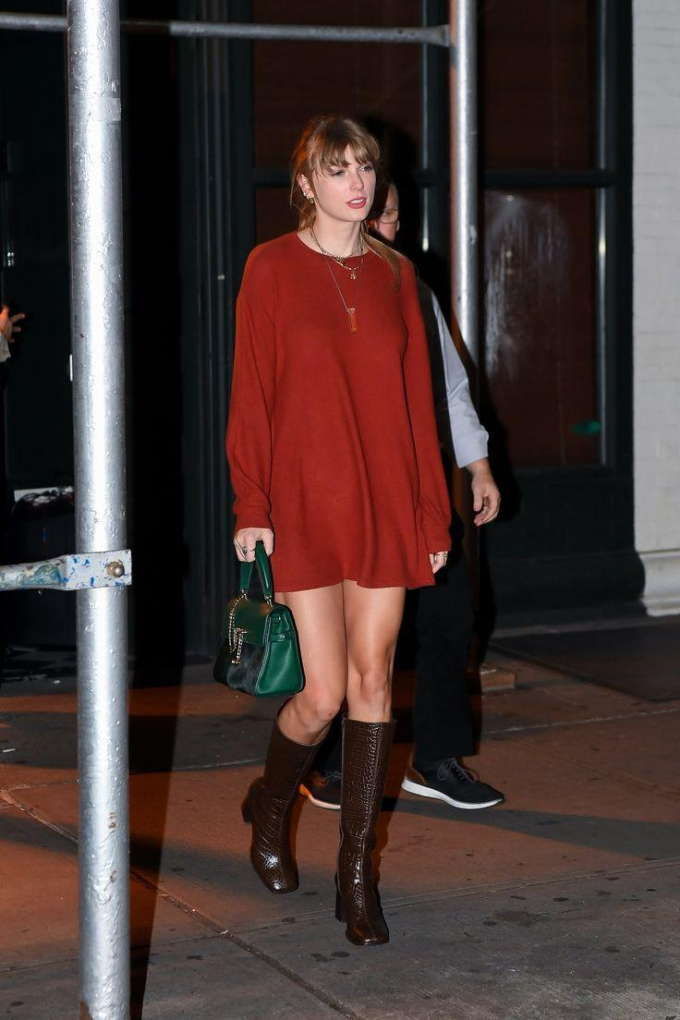 Taylor also often applies the "hidden shorts" trend in her daily life. She is also is tasteful when combining a color similar to the boots with her sweater.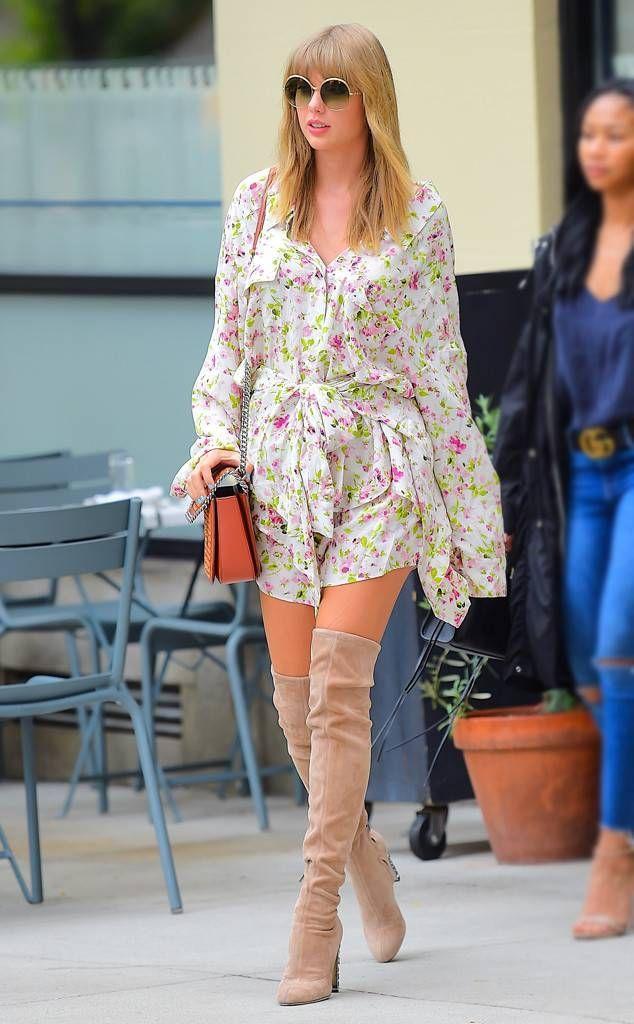 This cute set includes a yellow shirt, shorts, and high boots. When combined, they look very fashionable and sophisticated.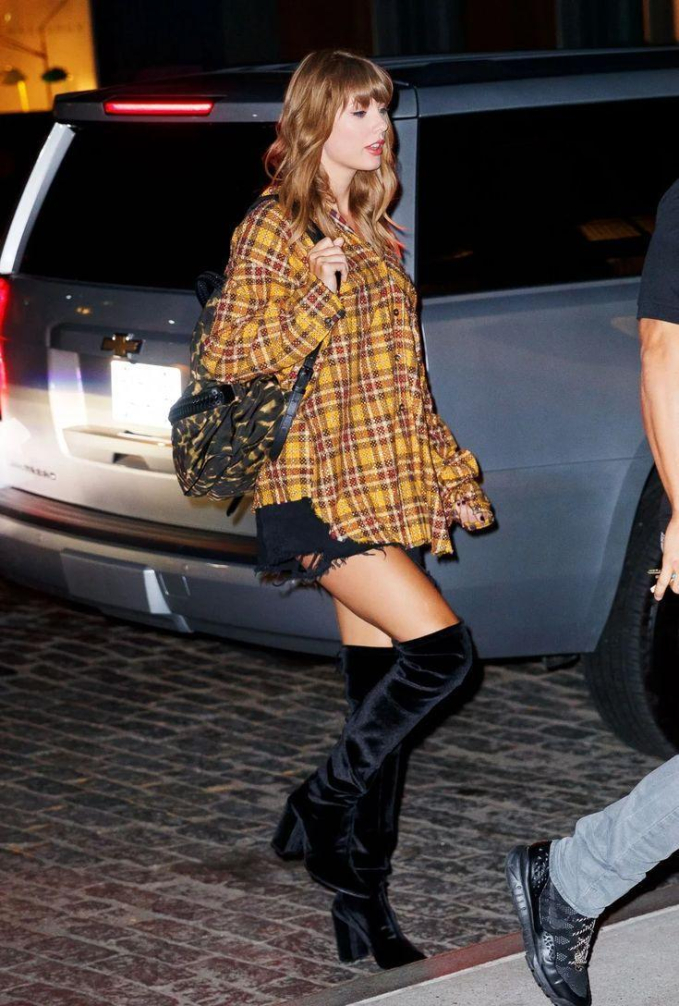 In addition to the "hidden shorts" trend and short skirts, you can also match high boots with short dresses or jumpsuits. These items will help you balance femininity and personality.
Taylor Swift not only attracts a large number of fans worldwide with her singing talent and catchy hits, but she also captures people's attention with her appearance. Her street style is always a topic of interest for young people.
One interesting point of her style is the sweet vintage touch hidden in classic pieces that flatter the figure, such as high-waisted pants, simple fitted tops, plaid patterns, dark tones… paired with eye-catching accessories. All of the above make Taylor's street style a great inspiration for many young people's Fall/Winter style.