When the weather gets cold, it's time for ladies to own a silk scarf. Its advantage is that it combines both fashion and warmth for women. It helps women face the cold weather in a gentle and comfortable way, and also brings interesting accents.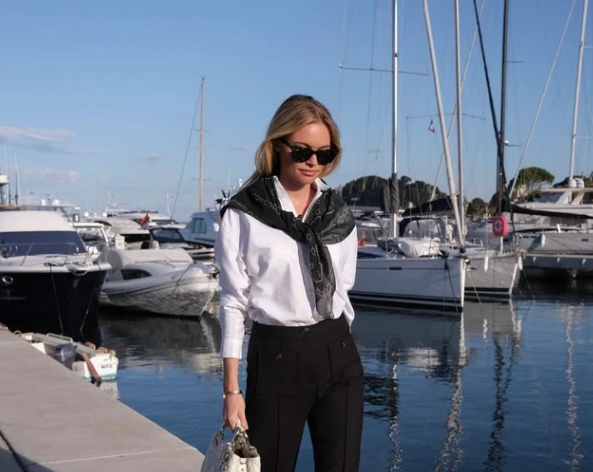 A beautiful silk scarf is a must-have accessory. Fashionista Claire Rose Cliteur looks elegant and infinitely sophisticated in a minimalist outfit with a white shirt and black trousers. The patterned silk scarf draped over the shoulder adds an extra touch.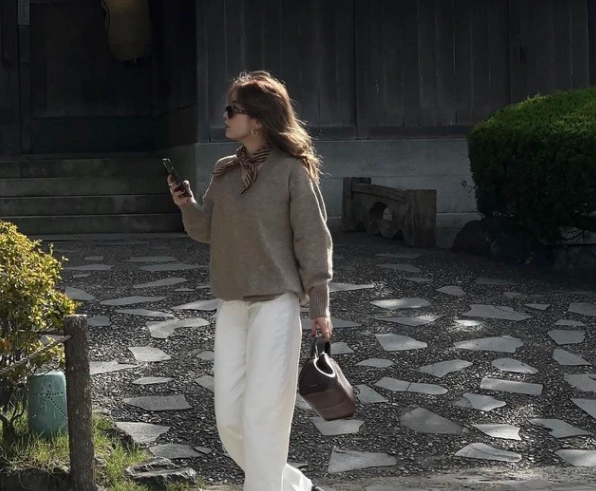 A small silk scarf still provides excellent warmth in the fall and winter. Going out with a V-neck knitted sweater, wide white denim trousers, and classic leather shoes, this fashionista offers a perfect suggestion. The small and cute silk scarf tied neatly around the neck will help the wearer get through the early winter days comfortably and warmly.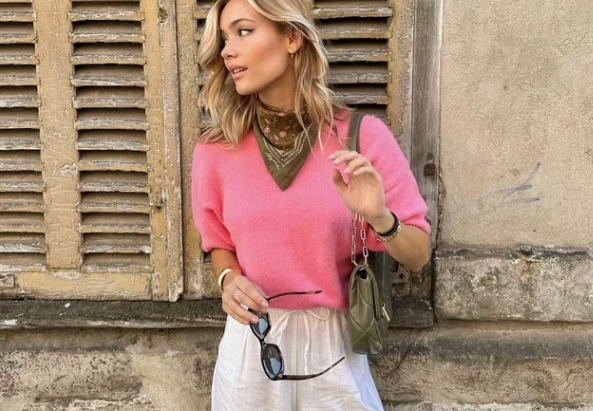 The sailor-style scarf is a new fashion trend, bringing a high artistic sense. Choose a square scarf of the right size to wrap it multiple times around the neck. Then fold the scarf in half to form a triangle shape, and finally let the V-shaped end of the scarf be in the front.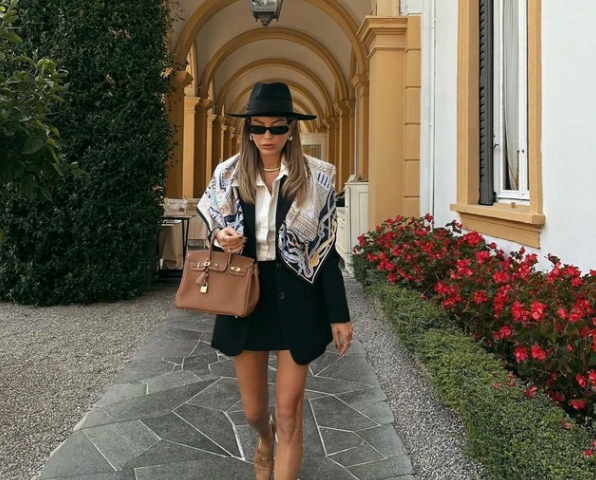 This girl demonstrates her unique fashion taste with a modern suit outfit consisting of a long blazer, a white shirt, and shorts. As for accessories, the fashion blogger completes the look with a fedora hat and metal buckle loafers.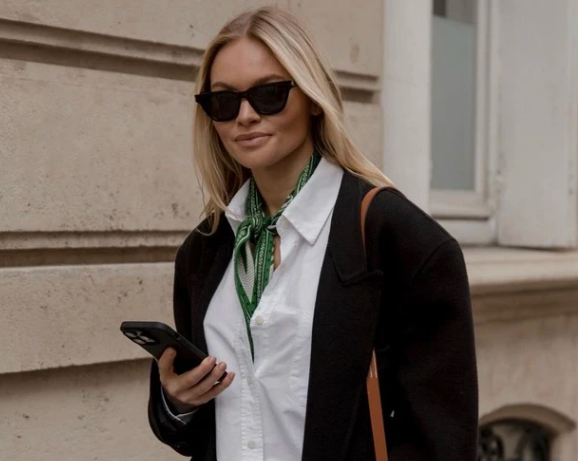 This type of scarf not only keeps you warm but also serves as a perfect accessory when going out in cold weather. To create an elegant and sophisticated look, tying a silk scarf into a bow tie style is a popular choice. Fashionista Claire Rose Cliteur opts for a standout green silk scarf.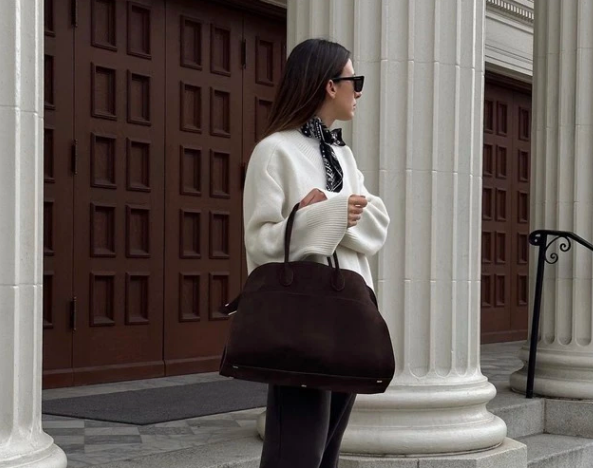 To shine on important occasions, a beautiful scarf not only enhances natural beauty but also creates a strong impression. Here is an outfit in black and white that is simple yet sophisticated.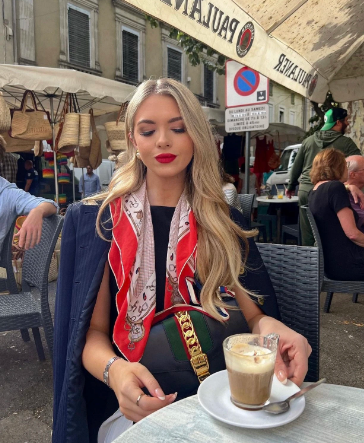 This luxurious silk scarf is the accessory that elevates the appearance of Kate Yuille. With a large silk scarf, combined with a wide-blazer and classic little black dress, it's perfect.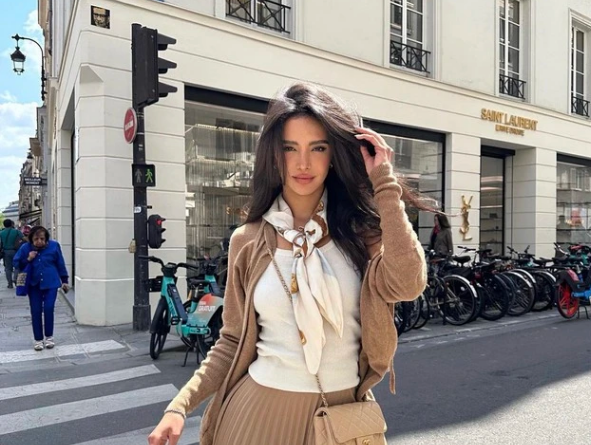 You can easily pair it with various types of clothing, from long coats to shirts and jeans. With different colors and designs to choose from, you can select according to your preferences and personal style. Here is an outfit idea featuring a cardigan, pleated midi skirt, and knee-high boots – a latte brown ensemble that is both cozy and elegant.
Silk scarves are made of high-quality fabric that feels soft and smooth, with characteristic neutral colors and unique patterns that are easy to mix and match with different outfits.