If t-shirts are the darling of summer, then jackets are an essential item when winter comes. This is also a fashion item that women can start shopping for now to build their cold-season style. However, choosing the wrong outdated jacket can easily ruin your style. Below are 5 "outdated" jacket styles that even make you look older, and it's not worth spending money on.
Floral patterned jacket
Floral patterned jackets used to be a loved item by many women, but now they have become a fashion item that women need to consider before taking out their wallets. This jacket style is not suitable for the fashion trend of 2023. Besides, floral patterned jackets can make your appearance become "cheesy".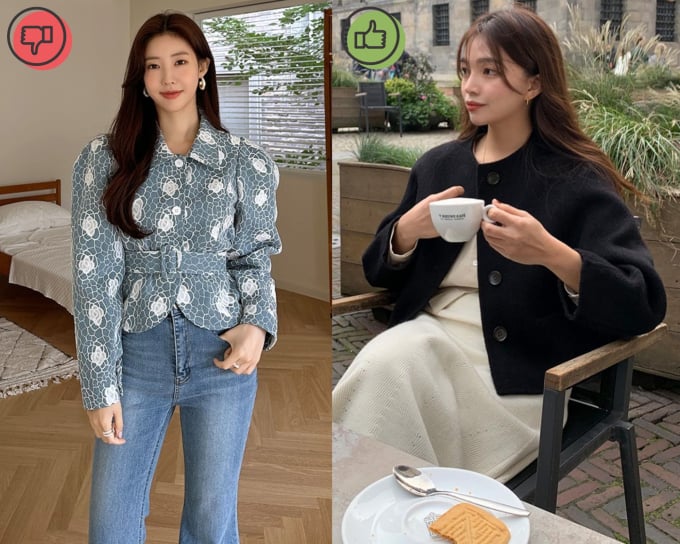 Women should prioritize solid-colored jackets or jackets with striped or checkered patterns. These are modern and trendy jacket styles that help elevate your style effectively.
Cape jacket
Cape jackets are special, but they are not fashionable, and they even add age to the wearer. If you want a sophisticated and trendy appearance, tweed jackets or basic style wool jackets are worth spending your money on.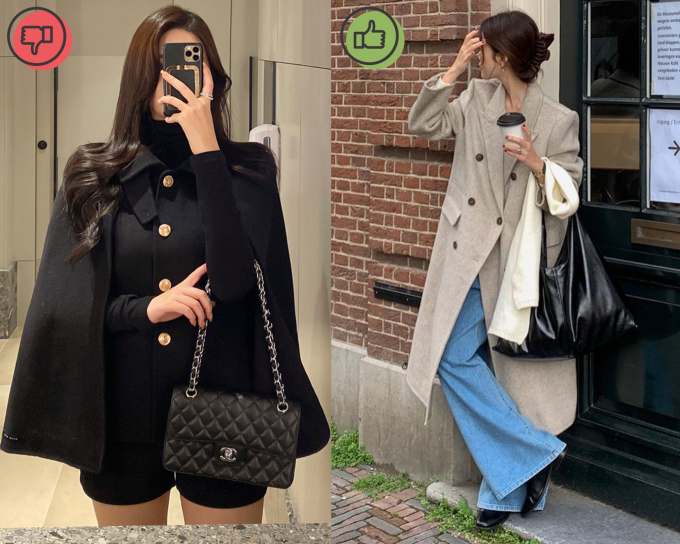 If you prioritize tweed/wool jackets in light, bright tones such as white, beige, or pastel, your appearance will be sweet and youthful. Tweed/wool jackets are suitable for wearing to work or strolling around the city.
Pearl embellished denim jacket
Denim jackets are always on the list of fashion items to have, but not all denim jacket styles are ideal to add to your wardrobe. If you choose a denim jacket embellished with pearls, your appearance will become rustic and cheesy.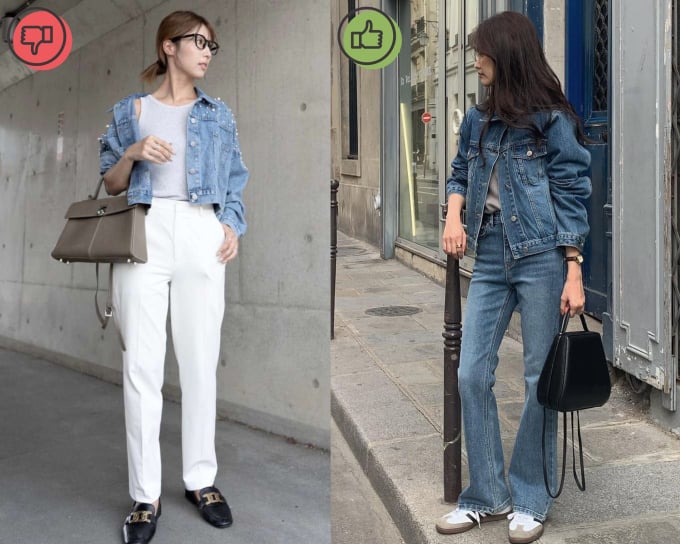 A plain denim jacket is a more fashionable choice compared to patterned versions. Mix it with a simple top and complete it with a pair of trousers or jeans, and you will have a stylish and sophisticated outfit.
Drawstring jacket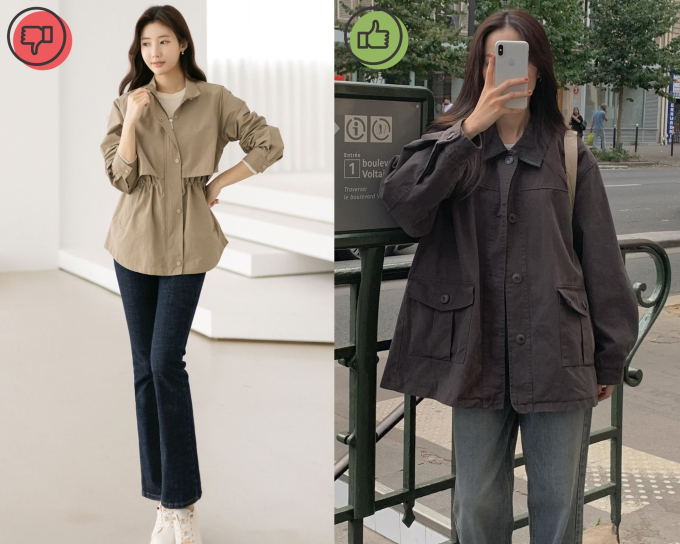 Waist cinched blazer
When it comes to blazers, people immediately think of elegance, but the waist cinched style is something you should stay away from. This style makes you look outdated and "stiff". The current trend is oversized blazers that help you score points for elegance while remaining youthful and modern. With an oversized blazer, you can wear anything and look beautiful.