Bitter melon (bitter gourd) is a nutritious and versatile ingredient with numerous health benefits. At Bach hoa XANH, we offer high-quality bitter melons and provide tips on choosing the best ones. Let's explore the nutritional value, benefits, and how to select and store bitter melon together.
1 Nutritional Value and Benefits of Bitter Melon
Nutritional Value of Bitter Melon
Here is the nutritional content of 124g of boiled bitter melon:
Calories: 24 calories
Protein: 0.2g
Carbohydrates: 5.4g
Fiber: 2.5g
Fat: 1g
Vitamin A: 0.1g
Vitamin C: 2.8%
Calcium: 68%
Iron: 0.9%
Potassium: 2.6%
In addition to these nutrients, bitter melon also contains minerals like magnesium, phosphorus, zinc, and selenium. It is also a rich source of antioxidants and phytonutrients.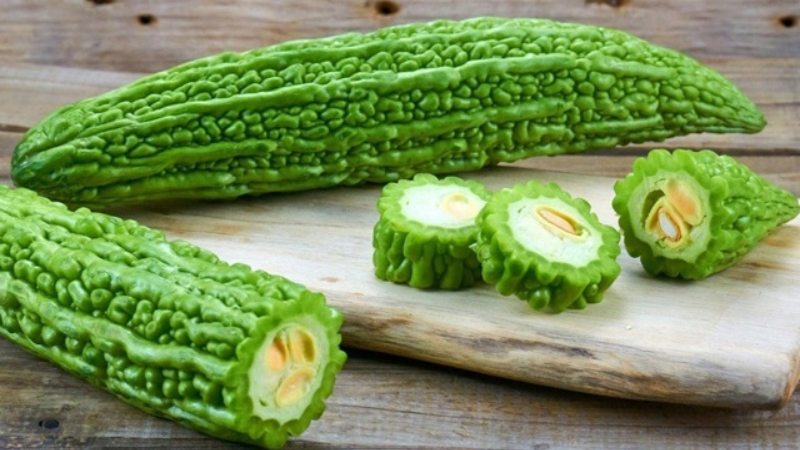 Nutritional value of bitter melon
Benefits of Bitter Melon for Health
Enhances immune function: Bitter melon is rich in vitamin C, an antioxidant that helps strengthen the immune system by eliminating harmful free radicals.
Bitter melon contains phytonutrients and Polypeptide-P, which can help treat type 2 diabetes by stabilizing blood sugar levels and improving glycogen synthesis.
With its detoxifying effect and cooling properties, bitter melon helps cleanse the body.
Bitter melon is also beneficial for vision health due to the presence of lutein and zeaxanthin.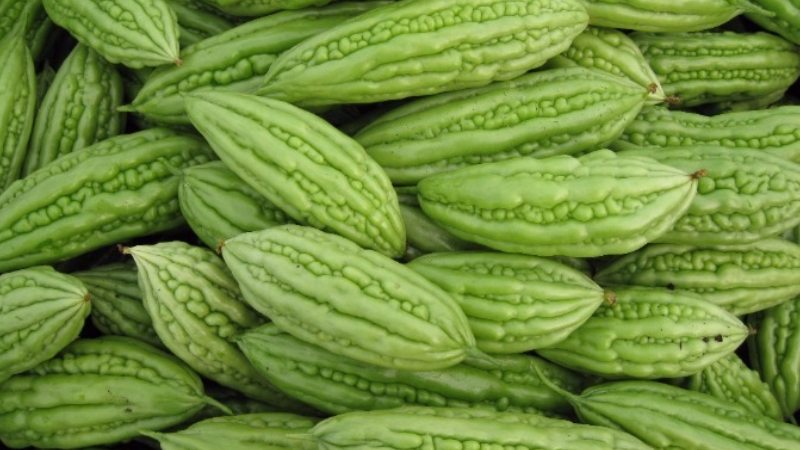 Benefits of bitter melon for health
2 How to Choose Fresh and Nutritious Bitter Melon
Look at the Outer Skin Texture
Choose bitter melons with green outer skin, few or no small blemishes, and wide and prominent ridges for less bitterness and thicker flesh.
Bitter melons with many small raised blemishes and small ridges but thick flesh will be more bitter.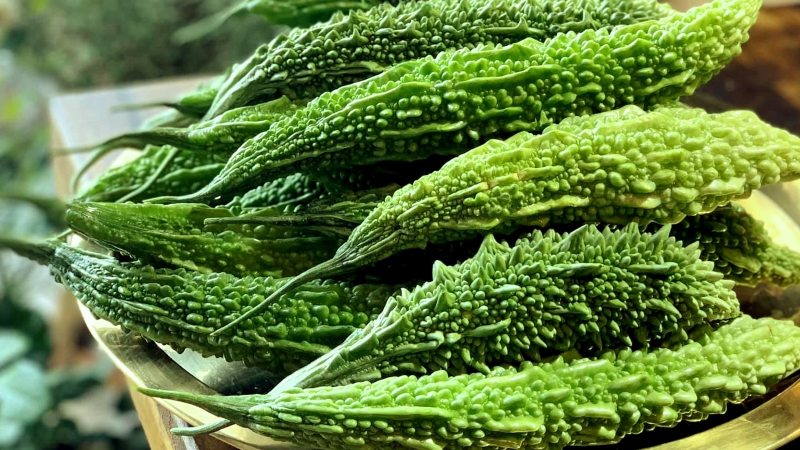 Look at the outer skin texture
Look at the Ends of the Bitter Melon
Bitter melons with two small, slightly swollen ends will be bitterer, while those with larger ends will be sweeter and easier to eat.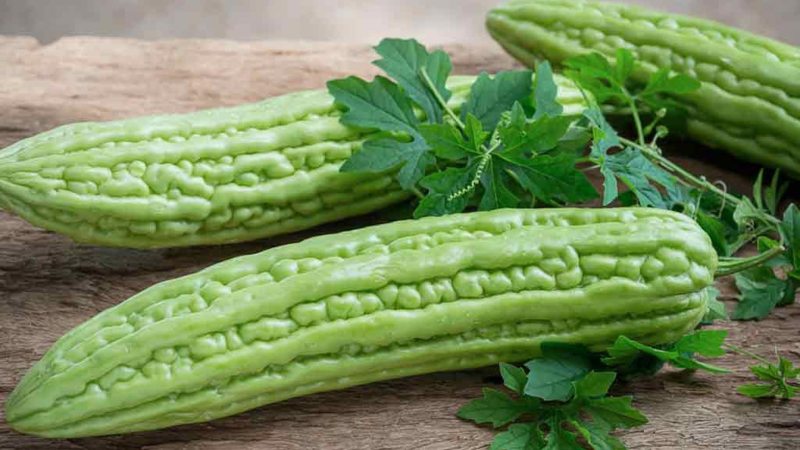 Look at the ends of the bitter melon
Consider the Color of the Bitter Melon
Young bitter melons are usually dark green and very bitter.
Bitter melons with a slightly yellow or light red color outside the skin are mature, sweeter, but less nutritious.
To choose fresh and nutritious bitter melons, look for ones with a moderately light green color, firm texture, and no wilting. These bitter melons have a mild bitter taste, are crisp, and contain more nutrients.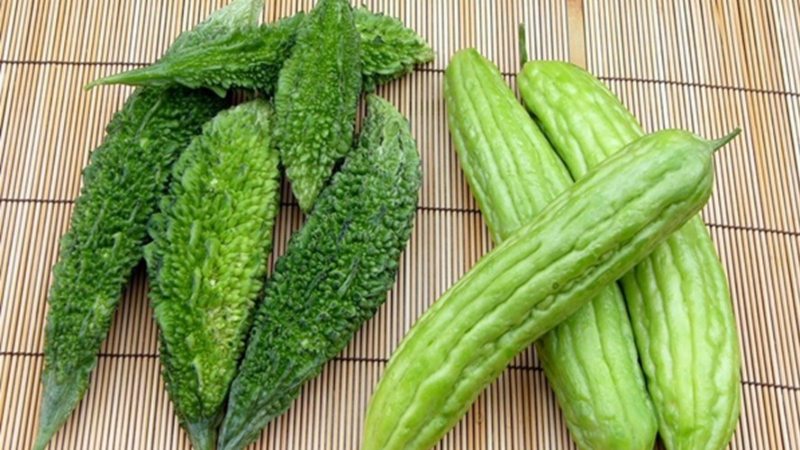 Consider the color of the bitter melon
Look at the Size of the Fruit
Choose bitter melons with a moderate size that feel heavy and firm in hand.
Avoid very small bitter melons as they may be premature and extremely bitter. Also, avoid those that are wrinkled or dented on the outside.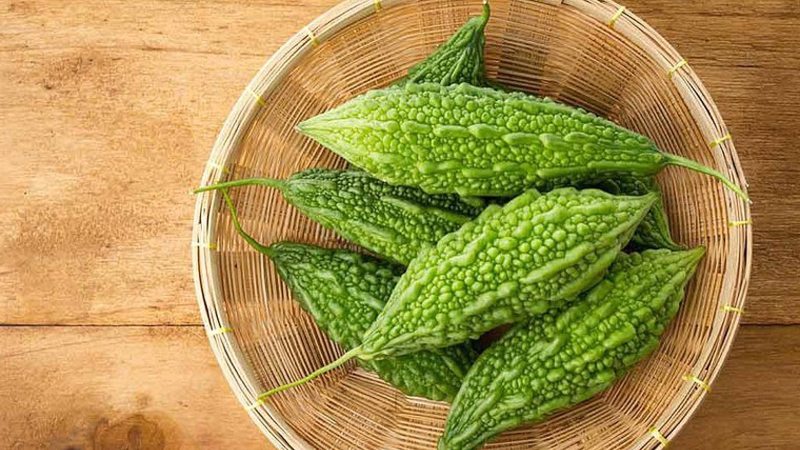 Look at the size of the fruit
3 Notes on Eating Bitter Melon and Storing Bitter Melon
Notes on Eating Bitter Melon
Pregnant women in the early stages and breastfeeding mothers should avoid bitter melon as it can cause miscarriage and harm their health.
Remove the seeds of bitter melon when cooking to avoid consuming vicine, a toxic substance that can cause favism.
Avoid eating bitter melon on an empty stomach, especially raw, as it can cause a sudden drop in blood pressure.
Consume about 200-300g of fresh bitter melon or 30-60g of dried bitter melon per day for optimal health.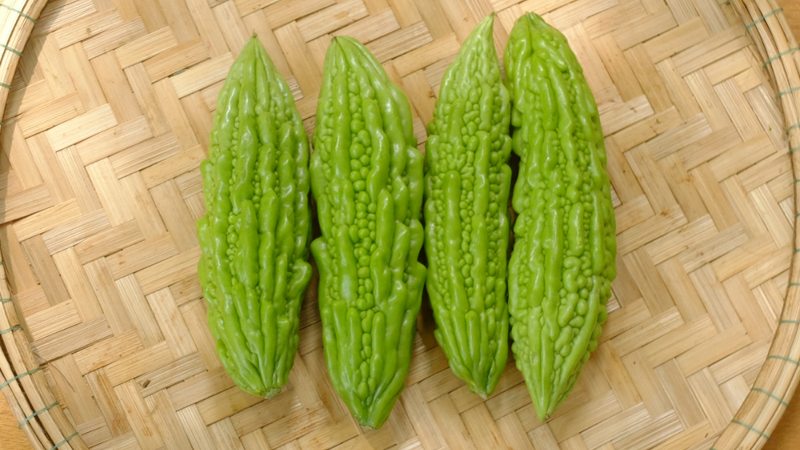 Notes on eating bitter melon
Storing Bitter Melon
To store bitter melon for 4-5 days, wrap it tightly with plastic wrap or store it in a sealed bag or container in the refrigerator. Keep it away from ethylene-producing foods to prevent premature ripening.
To store bitter melon for a longer period:
Method 1: Cut the bitter melon in half, scrape out the seeds, pat dry the inside, wrap it with plastic wrap, and store it in the refrigerator.
Method 2: Scrape out the seeds, rinse the bitter melon, blanch it in boiling water for 1 minute, immerse it in cold water, drain it, and store it in the freezer compartment.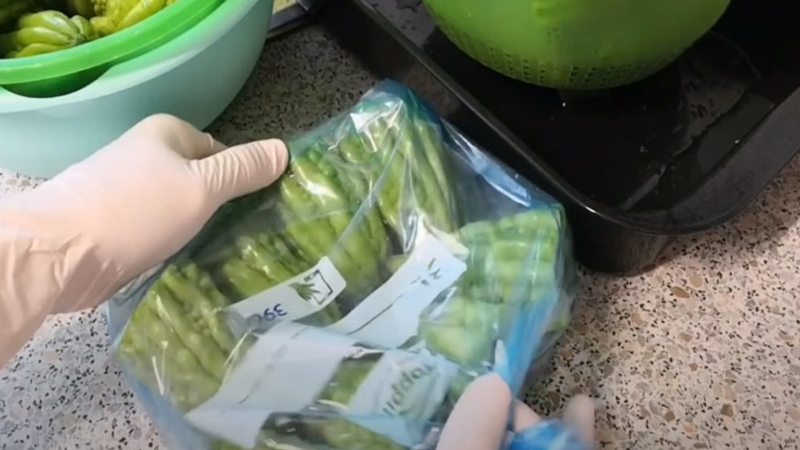 Storing bitter melon
4 Delicious Dishes Made from Bitter Melon
Braised beef with bitter melon:
Braised beef with bitter melon
Braised beef with bitter melon combines the fragrant aroma of beef with the fresh texture of bitter melon. Slice the beef and bitter melon, stir-fry them, and add onions. Cook until the beef is done and enjoy.
Bitter melon and egg soup: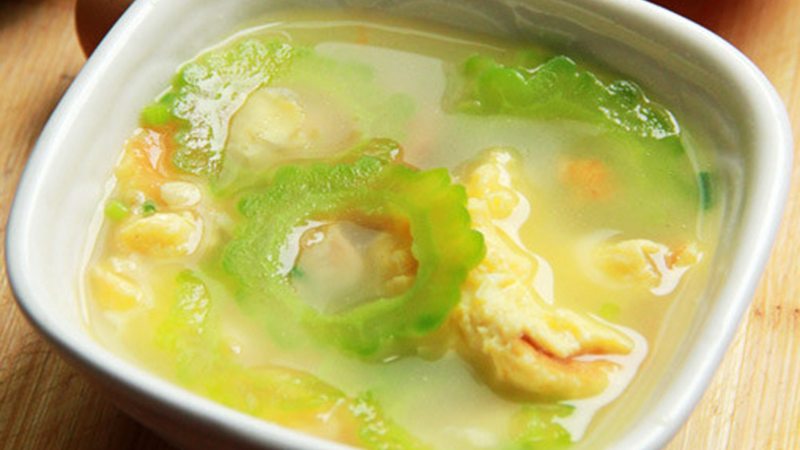 Bitter melon and egg soup
Bitter melon and egg soup has a refreshing and cool taste. Blanch the bitter melon, beat the eggs, fry them, and then add water and sliced bitter melon to make a delicious soup.
Stir-fried bitter melon with scrambled eggs (vegetarian):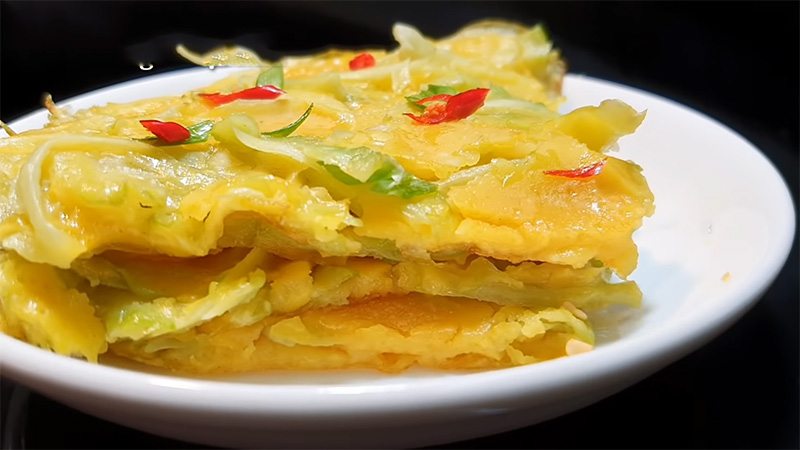 Turn stir-fried bitter melon with scrambled eggs into a vegetarian version by using plant-based alternatives for eggs. This dish is simple and flavorful, making it a perfect choice for vegetarian meals.
5 Us: The Supermarket with the Best Price for Bitter Melon
At our supermarket, we offer bitter melons at competitive prices while ensuring their freshness and quality. Our branches also provide great promotions and offers to enhance the shopping experience for our customers.
Our bitter melons are carefully selected, distributed, and maintained to ensure freshness and food safety. Our attentive staff are always ready to assist customers and provide a pleasant shopping environment.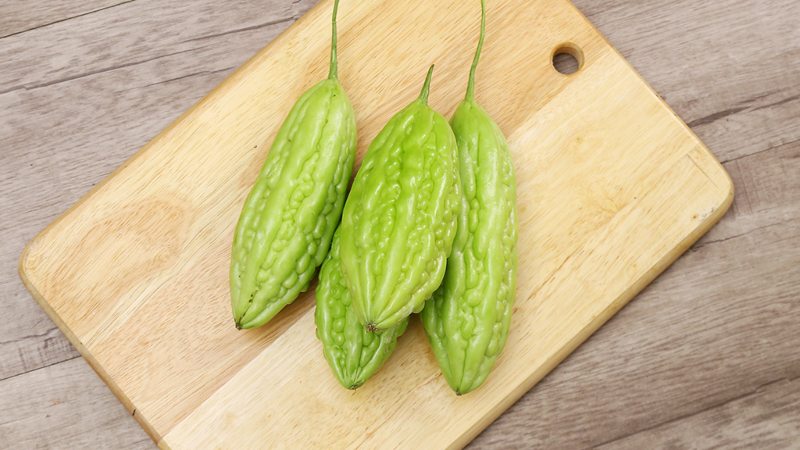 Us: The supermarket with the best price for bitter melon